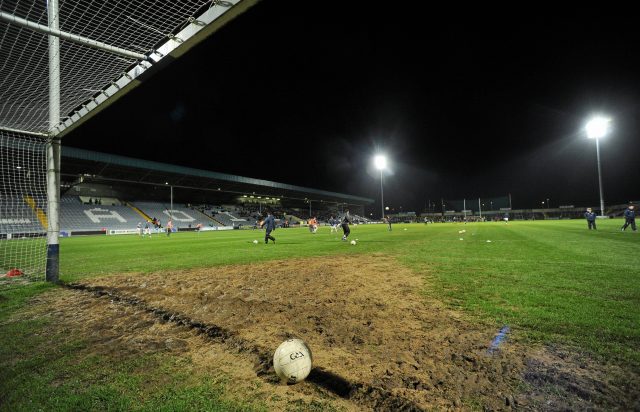 An inability to retain possession and create and take scoring chances cost Laois dearly on Saturday night.
Liam Kearns returned to O'Moore Park with his more finely-tuned Tipperary side to inflict a six-point defeat and immediately afterwards boss Peter Creedon laid the blame fairly and squarely at the feet (or hands) of his forwards. It was Laois's second home defeat and he admitted that he had major work to do with that unit.
Certainly, this was a more committed display at home than the opening round game against Louth and the players on the field showed an amount of character and heart. But it was their football that let them down on this occasion as in many respects they looked like a team that hadn't played together before. Their team play, passing and handling was sadly below par as they were shown up by a well-drilled Tipperary side.
Once again, they got off to a poor start and despite scoring first then found themselves 0-6 to 0-1 in arrears at the end of the first quarter. At least three of those Tipp points could have been goals as they blasted over from close range. Credit to Laois then as they showed some of that character as they dominated the second quarter to trail by a single point at the break. But they hit seven wides, most from close range.
Their second-half display was a huge disappointment as they only managed five scores and lost any chance of victory when Donie Kingston was black carded with over 10 minutes remaining. At that stage they trailed 0-13 to 0-9.
Davy Conway gave his side a huge boost when he scored a cracking goal after a Tipp defensive error to leave just a point between the teams but it was a false dawn as the visitors hit the next four scores that included an unfortunate goal for a seven-point lead.
It was the lack of any cohesive team play, the giving away of hard-gained possession and the kicking of aimless balls both off target or into the hands of a delighted Tipp goalie that was most disappointing. Creedon acknowledged that this was where the game was lost.
After four months of training and coaching under this highly-regarded management team one would expect more but then maybe the players that Creedon and Co have available to select from at present are not up the standard required.
When one considers that the management are deprived of so many players that would be regarded as first choice and with intercounty experience behind them then the task that they face can be viewed more objectively.
Take the following absentees. Brendan Quigley, Kevin Meaney, Mark Timmons, Conor Meredith, Kieran Lillis, Damien O'Connor, Gary Walsh, Evan O'Carroll, Padraig McMahon and Sean Moore all injured or unavailable and with John O'Loughlin, Gareth Dillon and Alan Farrell just back that is a large proportion of his panel.
One can only have sympathy for Peter Creedon. He is a decent man and of course he came into the job with his eyes wide open but a realistic ambition was a top of the table place and promotion Now he is left in a dog fight to avoid an unthinkable drop to Division 4.
Next Sunday's trip to Sligo is a real daunting task and to get two points would be a huge achievement. If not then relegation is staring them in the face.
At this stage if Creedon and Co can keep this team in Division 3 and manage to get them playing a brand of team football that can beat Longford in the first round of the Leinster championship, it will be a major achievement.