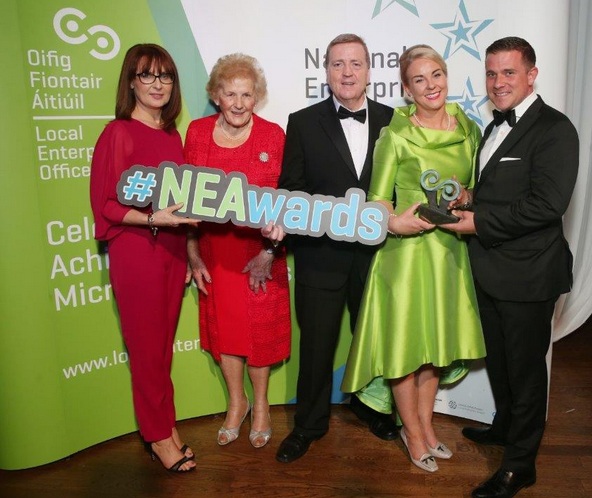 Laois-based company – Cyc-Lok in Graiguecullen – has won the "Innovation Award" at the 2018 National Enterprise Awards in a competition organised by the Local Enterprise Offices at the Mansion House, Dublin this week.
Backed by Local Enterprise Office Laois, Stephen and Louise Murphy set up the company in 2014 to develop secure bicycle storage facilities.
The announcement was made on Thursday evening in the Mansion House by the Minister for Trade, Employment, Business, EU Digital Single Market and Data Protection, Pat Breen.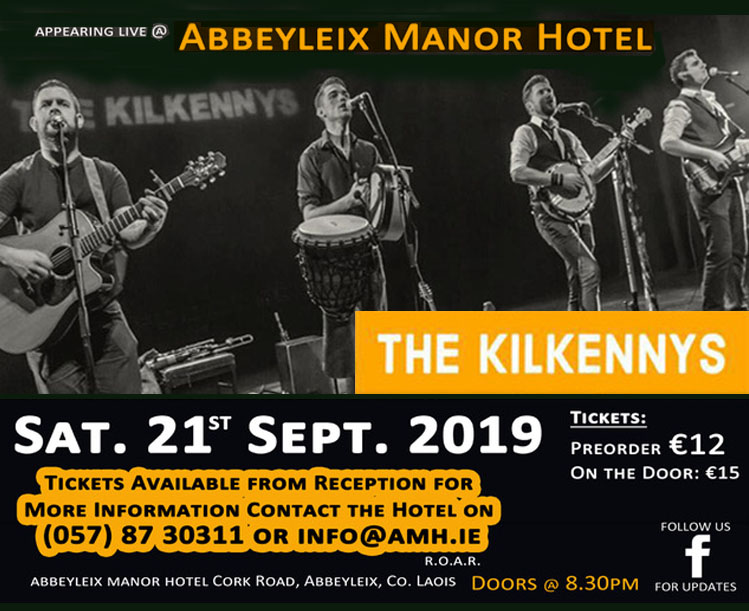 The Minister also presented awards to 'Terra Liquid Minerals' for the overall title (supported by LEO Kildare) and 'Get The Shifts Ltd' for Best Start-Up (supported by LEO Clare). The Best Export award, which was sponsored by Enterprise Europe Network, was won by 'Burren Precast Concrete' (supported by LEO Carlow)
Congratulating the Laois winners, Evelyn Reddin, Head of Enterprise with Local Enterprise Office Laois said:  "The National Enterprise Awards are an annual celebration of the achievements of Ireland's small businesses and Cyc-Lok are very deserving winners of this award, because of the impact that they have already made on their sector.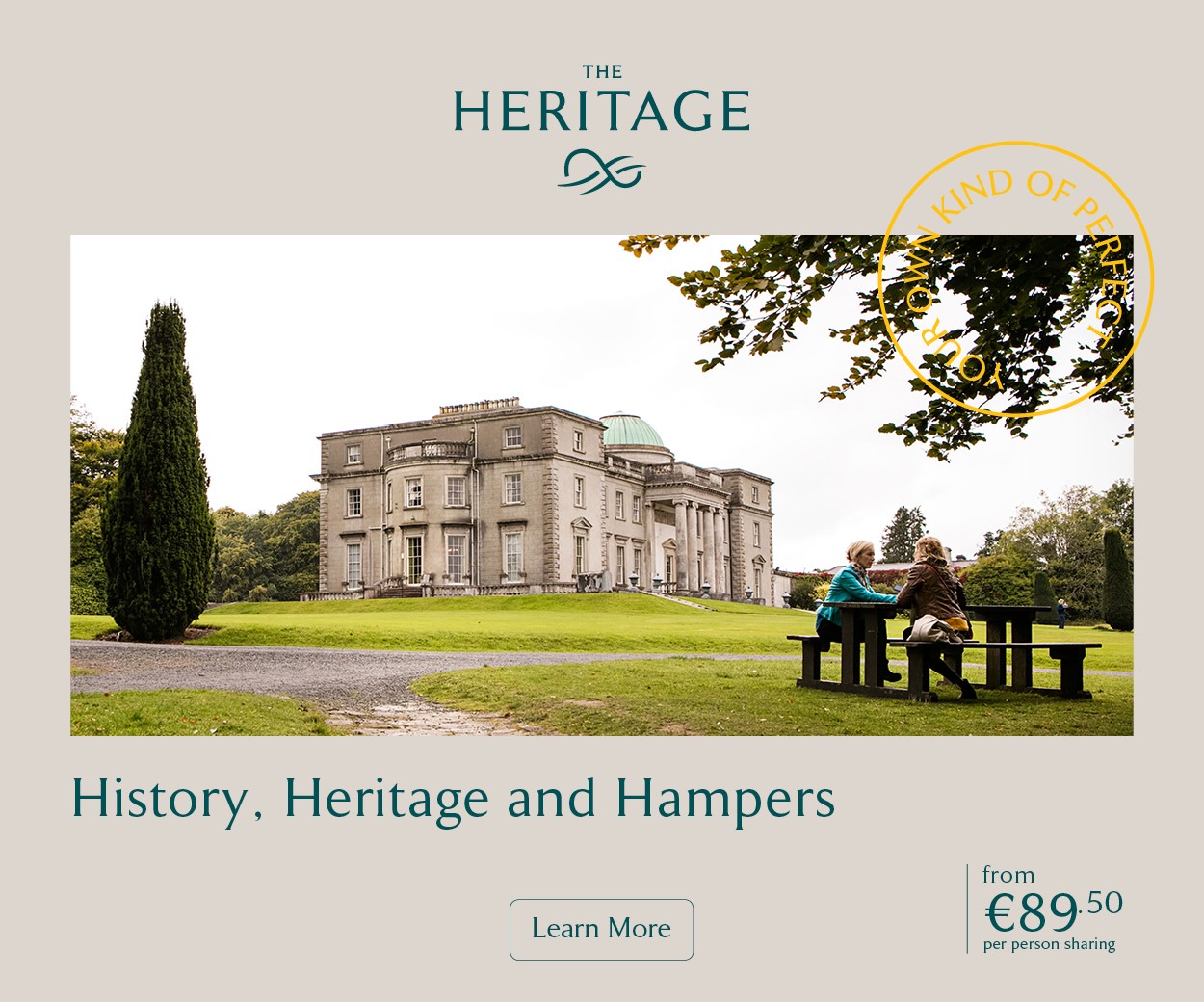 "This award recognises that their bicycle storages lockers have international appeal and Local Enterprise Office Laois is proud to have supported them along their journey to success."
Minister Breen said: "The National Enterprise Awards are a fitting way to recognise the contribution of Ireland's most innovative, strategic and adaptive businesses, and to put their success stories into the national spotlight as an example to others.
"I would like to congratulate all the micro-enterprises and small businesses that are being celebrated here tonight.  This year's winners, like all those in previous years, represent the backbone of Ireland's enterprise success and contribute hugely to the economic vibrancy of their respective regions.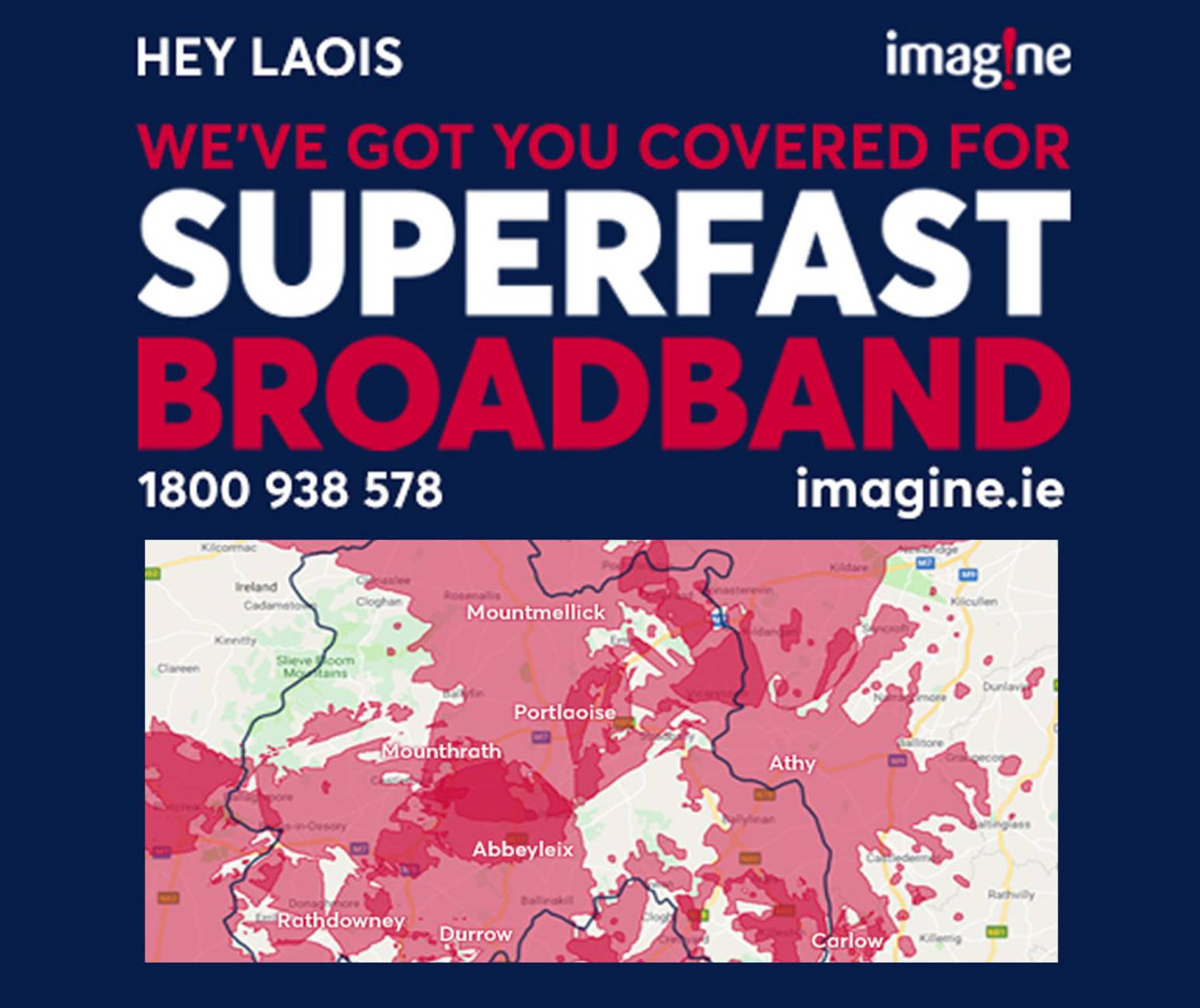 "All this year's finalists and winners have been supported by my Department through the Local Enterprise Office network.  I would like to pay tribute to the hard work and vision of the network, and would encourage those with business ideas to get in touch with their local office for expert guidance and advice."
Laois was represented at the National Enterprise Awards by Evelyn Reddin and Honor Deevy from the Local Enterprise Office and Cllr. Padraig Fleming, Cathaoirleach and John Mulholland, Chief Executive of Laois County Council.
According to a survey by the Local Enterprise Offices, previous winners of the National Enterprise Awards now employ 832 people and generate €131 million in sales annually, including €58 million worth of export sales to 52 countries.11 former winners, such as Irish Yogurts, Obelisk and DigiWeb, scaled-up their businesses since winning a National Enterprise Award to become Enterprise Ireland clients.
The full list of winners at the 2018 National Enterprise Awards were as follows:
Overall Winner National Enterprise Awards 2018 (Cash Prize for business: €10,000)Terra Liquid Minerals, backed by Local Enterprise Office Kildarewww.tlm.ie – smart liquid mineral injection system provider
Best Start Up Business (Cash Prize for business: €5,000)Get the Shifts Ltd, backed by Local Enterprise Office Clarewww.gettheshifts.com – skilled, temporary hospitality staff
Best Export Business (Cash Prize for business: €5,000)Burren Precast Concrete, backed by Local Enterprise Office Carlowwww.carlowconcrete.com – attenuation and flood alleviation tanks manufacturer
Innovation Award (Cash Prize for business: €5,000)Cyc-lok Ltd, backed by Local Enterprise Office Laoiswww.cyc-lok.ie – suppliers of access-controlled bike parking lockers
Regional Awards: (Cash Prize for business: €2,000 each)
DUBLIN: Dublin City, Dún Laoghaire- Rathdown, Fingal and South Dublin WeBringg, backed by Local Enterprise Office Fingalwww.webringg.com – 90-minute online sales delivery service
SOUTH WEST: Clare, Kerry, Limerickand Tipperary
Horizon Offsite Ltd, backed by Local Enterprise Office Tipperarywww.horizonos.ie– light-gauge steel building system manufacturer
MID-EAST: Kildare, Laois, Offaly and WestmeathIrish Craft Canning, backed by Local Enterprise Office Westmeath
www.craftcanning.ie– Irish craft beverage process and packaging services
SOUTH: Cork City, Cork North & West, South Cork and Waterford Blackwater Distillery, backed by Local Enterprise Office Waterford
www.blackwaterdistillery.ie –  Irish distillery famous for gin
SEE ALSO – Popular music group for babies and toddlers returns with new times in Portlaoise