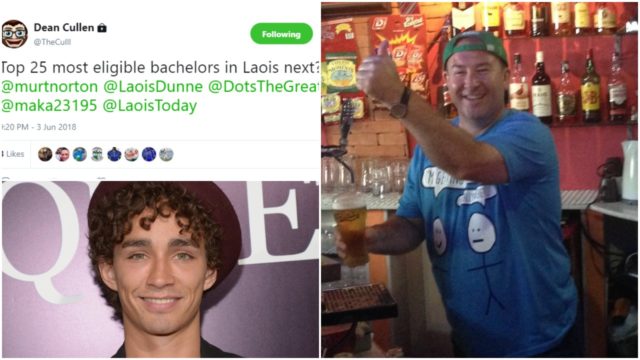 "Where are you from?"

"Ireland"

"Where in Ireland?"

"Portlaoise"

"Are Laois and Portlaoise two separate counties?"

"No"

"So where are you from"

"Electric Picnic,I'm from the Electric Picnic,my brother is Robert Sheehan and everyday I work in the big prison across the road" https://t.co/3wNiBBX8nA

— Cathal O'Sullivan (@mista_osullivan) June 4, 2018
Laois – where we live at Electric Picnic and everyone works in the prison service, or the mailing centre.
---
God be with the days of the letter with the green ink and the Portlaoise stamp saying you're a bollix Drennan and we are watching your home https://t.co/rcpXgaiXGv

— John Drennan (@DrennanPolitics) June 4, 2018
That was GAA threats in the good auld days.
---
I would like to make an apology as Sharon, 45, Penney's customer, has informed me that in fact it is my fault Visa cards have stopped working all over Europe

— Sazzy C (@Seylaviee) June 2, 2018
Laois was at the epicentre of the VISA card glitch
---
You've obviously never played ACFL 5B in Laois https://t.co/eTx9q237gi

— Brian Ramsbottom (@TheOneRam) June 3, 2018
Laois Junior B – where men are men
---
Nobody dead in the parish according to the mother but the big news is there is a new girl from Dublin reading the deaths on Midlands. #Laois

— William Delaney (@willydelaney) June 2, 2018
There is a lack of deaths with the warm weather alright but that's not the big news here
---
Pay the umpires make us professional… pic.twitter.com/d6a2ociyKE

— Pat O Gorman (@patogorman16) June 3, 2018
Pat's calling it – make this man a professional.
---
I can't remember the last time I didn't have to strategically place myself beside a radio one tuned in set for that Monday 8.30 am slot that is the dreaded qualifier draws. Thanks lads #laoisabu

— pat o sullivan (@patosullivan36) May 27, 2018
The Laois PRO is grateful that we don't have to face any dreaded qualifers
My minds tellinnn me noooooo but my body my body is tellin me yeahhhhh https://t.co/HBA78DSVNb

— Dylan Brennan (@dylbrenvibes) May 30, 2018
---
Underrated part of 13 Reasons Why is when Mr. Porter says "men, they can control themselves. Everybody can. Everybody acts like consent is this complicated thing but it's not. Everybody knows whether they have it or not."

— Claudia Keane (@StingsPen) June 5, 2018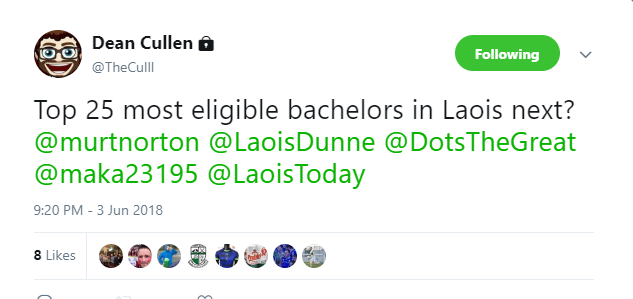 Dean don't tempt him
---
SEE ALSO – 20 things you'll never forget about doing your Leaving Cert