Brought to you in association with Manhatten Mixer
The Laois senior footballers have bowed out of the championship.
John Sugrue's men made it to the last 12 of the competition but found Monaghan a step too far today.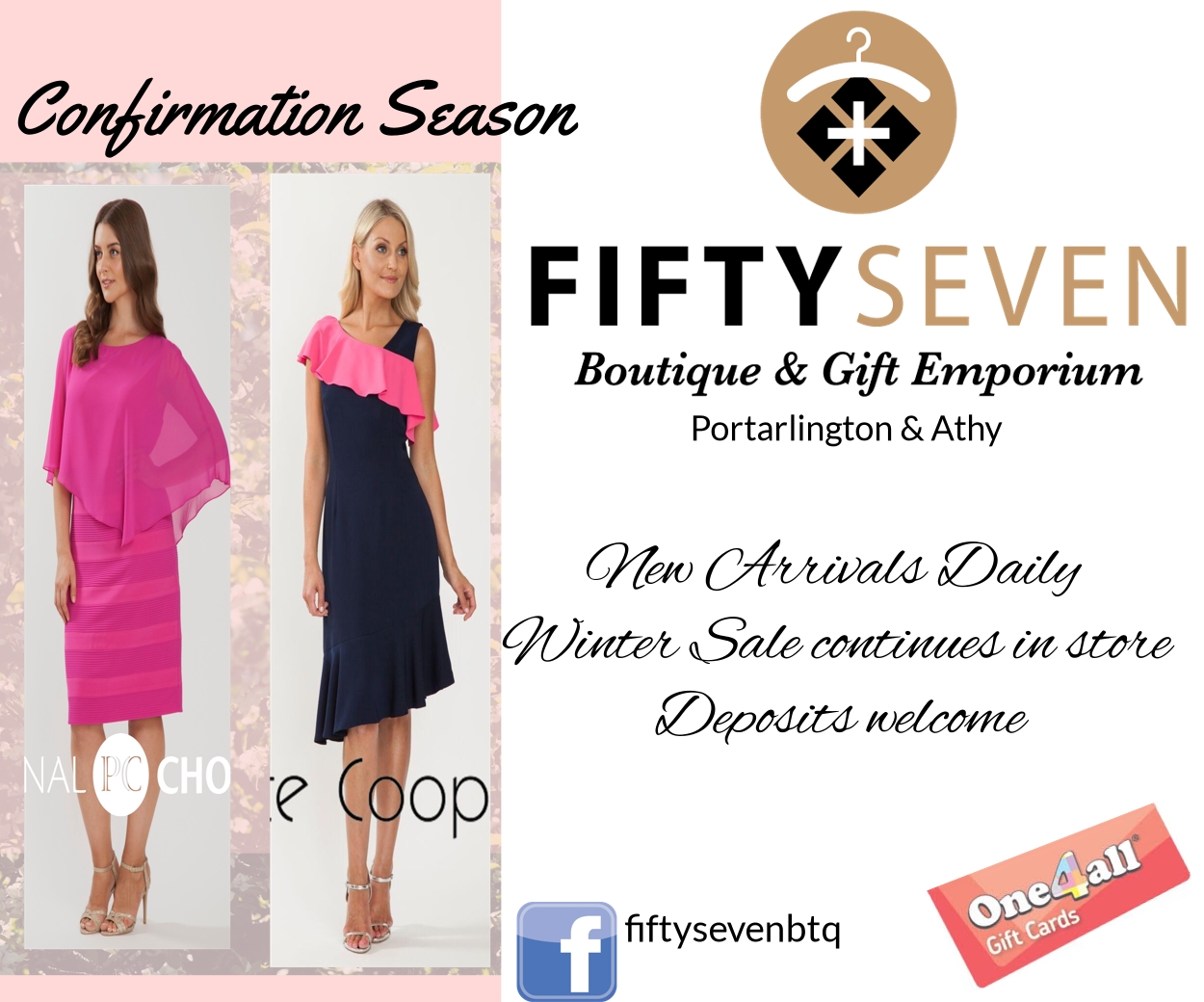 It was a year that saw Laois begin life in Division 4 of the National League.
Here, they won all six of their games to qualify for a league final where they once again defeated Carlow.
From there, Laois went on to defeat Wexford, Westmeath and Carlow again to reach the Leinster final and win ten games on the trot.
But Dublin proved too good in that final and unfortunately it was the same story today as it is Monaghan who qualify at the expense of Laois.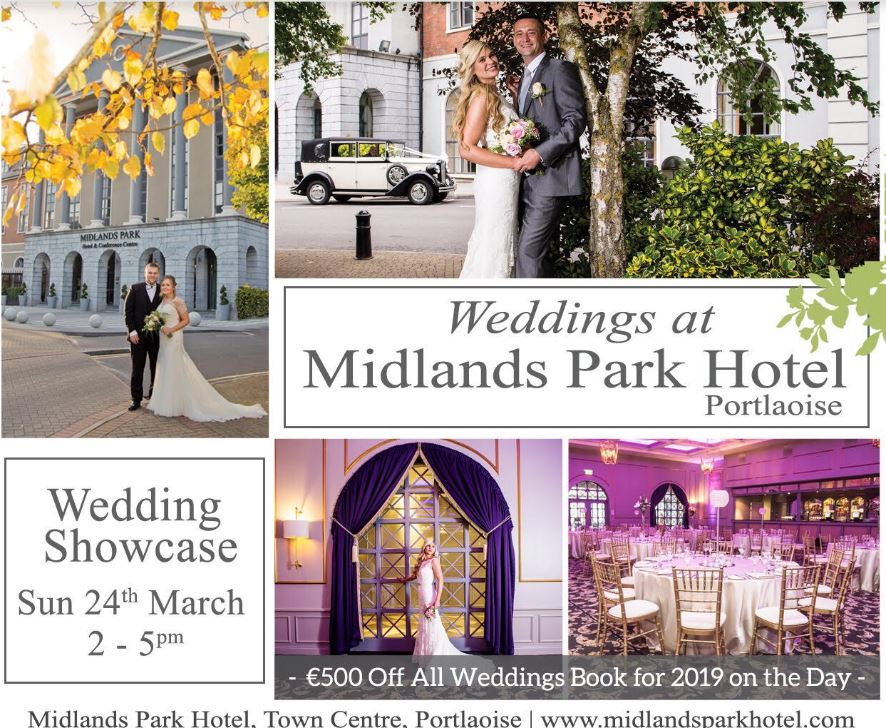 Navan was packed to capacity today and the patrons were treated to a stunning display of goalkeeping from Laois's Graham Brody.
His heroics feature frequently in the Tweets from the game:
Only a joke if Brody doesn't get an all-star

— Conor Flynn (@ConorFlynn3) July 8, 2018
From the start of the year this Laois team played with great heart and determination and never gave up, we couldn't ask for more. Thanks for giving us something to cheer for and well done to Evan on a fantastic season. #laoisabu #hontheyard @CLGLaois @gaacrettyard pic.twitter.com/MbWV1xjxRd

— EoinBarry (@EoinFBarry) July 8, 2018
I've been fortunate to play and watch football over the last 30 ish years and I can definitely say Graham Brody's performance today has to be one of the best I have ever seen but a Laois player.

— Donie O Mahony (@donieomahony) July 8, 2018
The Kerry spies are in @CLGLaois v @monaghangaa pic.twitter.com/yf7GiHmuBv

— Gareth Keogh (@gkeogh99) July 8, 2018
Brody giving an exhibition in Navan, hopefully @TheSundayGame will include all the saves

— Colm Parkinson (@Woolberto) July 8, 2018
Graham Brody would walk into almost every team in the country, such a class act, undoubtedly the best keeper in the country so far this year! Pity that you have to get to an AI semi/final to be given an all star these days though….

— Aaron Cooney ⚽️ (@_AC1__) July 8, 2018
Graham Brody is one of the best keepers in the country. Fully deserving of an all star nominee without a doubt, it's just a pity he won't be on display in the super 8s to win it for himself. One of the best goal keeping displays I've ever seen today #TheSundayGame

— Jack (@Jack_DRFC) July 8, 2018
Give him the All Star now and be done with it #Brody @gaelicplayers pic.twitter.com/T7EUFW61yj

— Brian Ramsbottom (@TheOneRam) July 8, 2018
Give Brody the All Star already @officialgaa ??

— James Smith (@J96Smith) July 8, 2018
Give Brody the all star now

— Cormac Murphy (@Cormac_M) July 8, 2018
Brody for an all star #Laois #SundayGame

— Nigel Murphy (@nigelm143) July 8, 2018
Brody all day long. Super performance https://t.co/ncCkeEAYgx

— Monaghan GAA Supporters (@MonaghanGAAFans) July 8, 2018
See Below and Repeat #Bradz https://t.co/ihcMOPV7EP

— Craig Rogers (@Rodgie5) July 8, 2018
People wonder why I'm playing football stateside , this performance from Brody is why I'm playing football stateside ??⚪️ #gkunion

— Joseph Walshe (@walshe14) July 8, 2018
Graham Brody 7th save of the day. Will somebody contact Jürgen Klopp

— Dagger (@daggerlang) July 8, 2018
Thanks to @CLGLaois footballers for a great year and giving us all something to shout about again. From Carrick to Carlow, Laois to London, Wexford, Tullamore, Croker and Navan, it's been a pleasure. No Super 8s unfortunately but onwards to 2019

— Steven Miller (@steven_miller12) July 8, 2018
Graham Brody hands down man of the match incredible saves

— Talitha Horan (@talsara) July 8, 2018
Crowd in Navan being treated to one of the most memorable shot-stopping performances in a long, long time. Six magnificent close range saves now from Laois goalkeeper Graham Brody.

— Colm Keys (@KeysColm) July 8, 2018
To be so close to rock bottom at the start of the year to getting to a Leinster final and a game away from super 8's, what a year for laois ?⚪️

— Thyge ryan (@Stuggggg) July 8, 2018
Laois goalkeeper Graham Brody has now made six (SIX!) saves against Monaghan in this game

— Brendan O'Brien (@byBrendanOBrien) July 8, 2018
So close yet so far. Win or lose it's been an incredible season from Laois. To come from close to rock bottom to a Leinster final and game away from the super 8's is massive. Hats off to John Surgrue and all players. Onwards and upwards #LaoisLaoisLaois ?⚪️

— Aedín (@_Aedin) July 8, 2018
Laois goal keeper Graham Brody on top of 6 excellent saves in the game just gave a pair of gloves to a little Monaghan supporter. Class act. #GAA.

— ?????? (@AmandaColeen) July 8, 2018
What a keeper Graham Brody is…Laois would be on the bus by now if it wasn't for him! 3 outstanding stops in the first half! #Gaa #Laois

— David Rispin (@Davy_Rispin) July 8, 2018
Just looking back through Twitter feed and see plenty of well deserved praise for Laois keeper Graham Brody including much of it from Monaghan people and indeed the @monaghangaa account. This should result in All Star nomination. Selectors take note #gaa #laois @PortlaoiseGAA

— Cóilín Duffy (@coilinduffy) July 8, 2018
Graham Brody has been the stand out player for Laois today! @CLGLaois 1-5 @monaghangaa 0-15
46 mins #TheToughest pic.twitter.com/Mf3yNJb3bG

— AIB_GAA (@AIB_GAA) July 8, 2018
A good year overall for #laois considering where they started. A gallant effort today v #monaghan but a serious question has to be asked. Why did Gary Walsh get so little playing time in the championship? #gaa

— Daniel Dunne (@danielpfdunne) July 8, 2018
Brody for an All-Star. Yet another superb save. H'on Laois!!! #gaa #laois

— Cóilín Duffy (@coilinduffy) July 8, 2018
I'm actually so happy to be from Laois

— Eva Fitz (@evafitzy) July 8, 2018
He has a fundamental skill karius doesn't have too. He can catch a football! Laois's answer to neuer

— kelvin cummins (@kcummins7) July 8, 2018
Hope the @LFC scouts are watching this Laois keeper. All least four point blank saves. Announce Him

— Gary McGurk (@garymcgurk) July 8, 2018
Graham Brody definitely going to be nominated for an all-star and has every chance of winning the award. Hopefully John Sugrue now stays on as manager for the next couple of years, major progression this year. @CLGLaois @LaoisToday #Laois

— Karl Donoher (@KarlDonoher) July 8, 2018
Into the Super 8's but in the second half we took the foot off the pedal. Graham Brody the Keeper for Laois was phenomenal for them. Saved numerous Monaghan goal chances. Kildare next weekend in @CrokePark! #monaghangaa #GAA #GAAQualifiers #Qualifiers #Monaghan #sundaygame pic.twitter.com/sivZB3s0AU

— Fintan Marron (@FintanMusic) July 8, 2018
Laois goal keeper Graham Brody on top of 6 excellent saves in the game just gave a pair of gloves to a little Monaghan supporter. Class act. #GAA.

— ?????? (@AmandaColeen) July 8, 2018
Laois got schooled in football in the first half but Christ, we killed Monaghan in the second! Such a pity to just miss out ?

— Mark Anthony (@mrk_anthny_) July 8, 2018
Brody in the laois goal today pic.twitter.com/AUCVhCs8Kn

— Gerard Ramsbottom (@Ramsz1211) July 8, 2018
Proud to be a Laois man today. We lost our last two games maybe, but we are on our way back! #laoislaoislaois https://t.co/5skNmqhV51

— Killian Whelan (@Killian_Whelan) July 8, 2018
End of the line for the Laois footballers. Div 4 title and reaching a provincial final the highlights for the team, the craic in Ruislip the highlight for fans https://t.co/UnNwJCfU8L

— Peter Farrell (@PeterFarr_) July 8, 2018
Well done to @CLGLaois fighting back in 2nd half. Out of the championship but getting promotion out of Div 4, getting to Leinster Final and within 5 points of the Super 8's is a great stepping stone to build on for next year. Proud to be from Laois.

— Mark Smyth (@psychpolis) July 8, 2018
I was getting excited a bit there near the end. The roars that greeted McAnaspie's point in injury time will tell you the Monaghan crowd were getting nervous too. Well done Laois, a great year & plenty to build on when going toe to toe with a division one team like that #gaa

— Kevin Gorman (@kevin_gorman) July 8, 2018
Graham Brody is a god. #Laois

— Stephen Bradley (@bradley08) July 8, 2018
Laois Abu #super8s pic.twitter.com/82IZKHSdg7

— brian (@balawlor1) July 8, 2018
SEE ALSO – In Pictures: Supporters pack Navan as Laois campaign ends