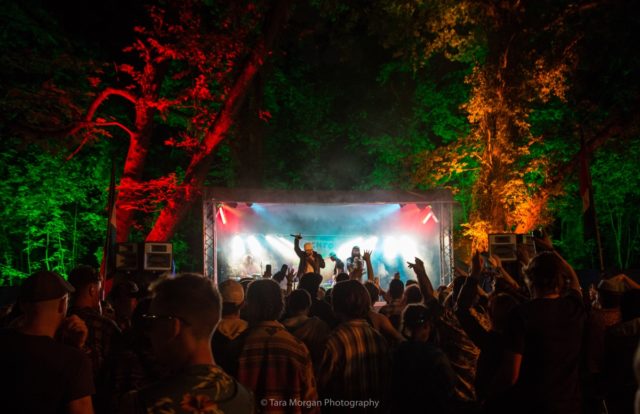 Brought to you in association with Expert Laois
Now in its third year, The Hazel Wood has firmly established itself as the festival's go-to spot for an eclectic mix of performance arts including theatre, dance, storytelling, spoken word and music.
Set in a secluded woodland haven amongst a circle of traditional horse-drawn caravans, centred around a crackling campfire and adorned with a beautiful array of visual art, The Hazel Wood is a sanctuary where you can lose yourself amongst the wonder of it all.
This year The Hazel Wood has another cracking line-up, including renowned story teller Eddie Lenihan with Glimpses of the Otherworld, Dowtcha Puppets, The Corps Ensemble with the Fetch Wilson, Ali Hardiman, UCD Dance Society, The Ramparts and resident trope Footsbarn Travelling Theatre.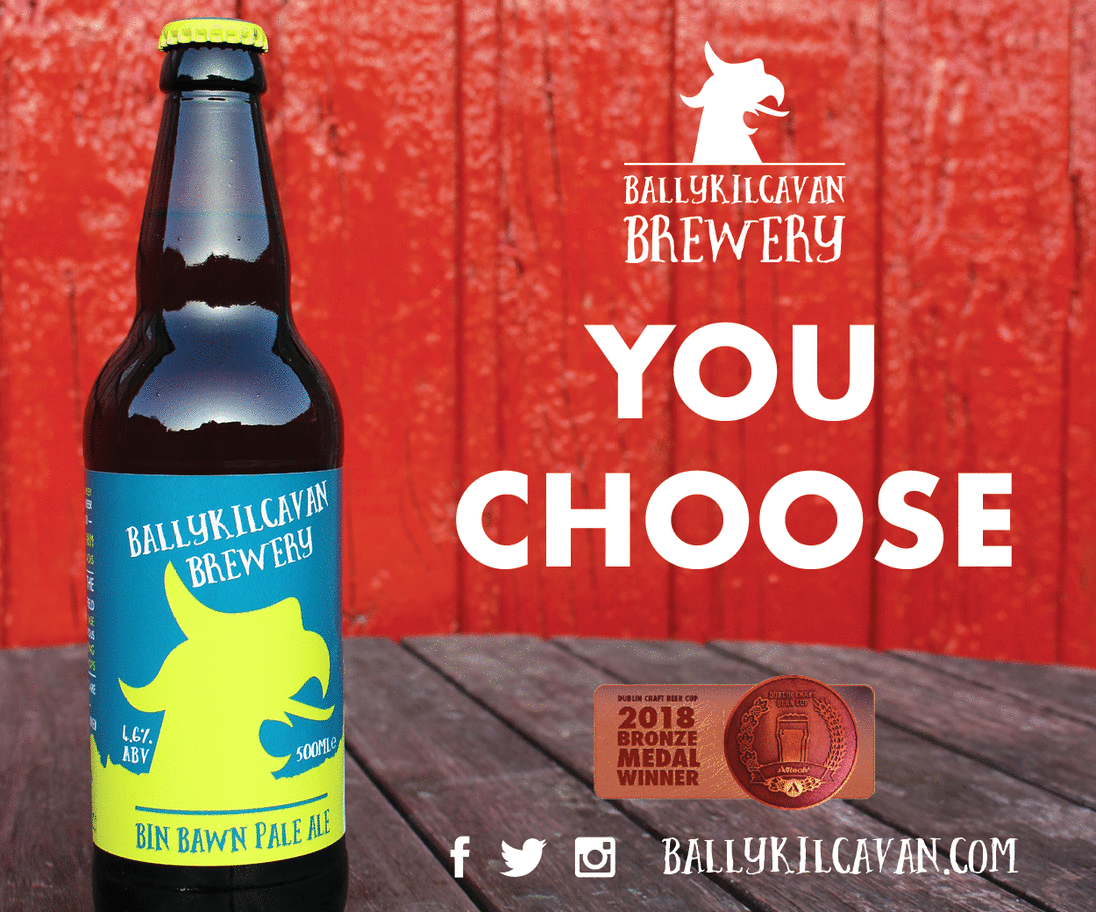 New café bar and Laois artists 
The Hazel Wood is also introducing a new indoor café bar and venue where you can enjoy a refreshing cold beer or a piping hot cuppa while immersing yourself in a selection of monologues and duologues by graduates of The Lir Academy or spoken word and musical performances from Laois locals Cian Mac Gearailt, Glory Anumuck, and Niamh and Eoin O'Sullivan. So, whether you're looking for a cosy spot to chat, an enchanting world of storytelling and performance art, or somewhere calm to nurse a heavy head, The Hazel Wood is for you
EDDIE LENIHIN with GLIMPSES OF AN OTHERWORLD
Prepare to be enthralled! Author and broadcaster Eddie Lenihan is arguably Ireland's greatest living storyteller. An inspired performer, his stories are not for the fainthearted … but then the good stories never are. Irish fairy stories form a prominent part of his huge repertoire, but there are historical tales, too, stories of notable persons, devil stories, accounts of saints, of monsters, ogres, giants, ghosts and much, much more. In equal parts thought-provoking, amusing and grotesque – simply put, Eddie's performance is on Sunday at 3pm is a must see for any festival fairylore fanatic.
ELECTRIC by ALI HARDIMAN
Baby wipes, glitter and cans at the ready – Joni and Scarlett head off on their respective weekends. From two sides of Dublin city and residing on two sides of the festival, the pair unexpectedly meet in the neon fields of Electric Picnic. Hysterically riotous and soul-stirring, ELECTRIC probes our innate prejudices and preconceived notions of who we are while taking you on the session of a lifetime!
GOOD INTENTIONS – a collaboration from graduates of THE LIR ACADEMY
An immersive work created by graduates of The Lir Academy in collaboration with director Samantha Cade. At Electric Picnic, we let music, the outdoors, and our spirits lead the way. Come and see where your intentions lie: find out what spirits are dashing through the Hazel Wood and see where we might take you…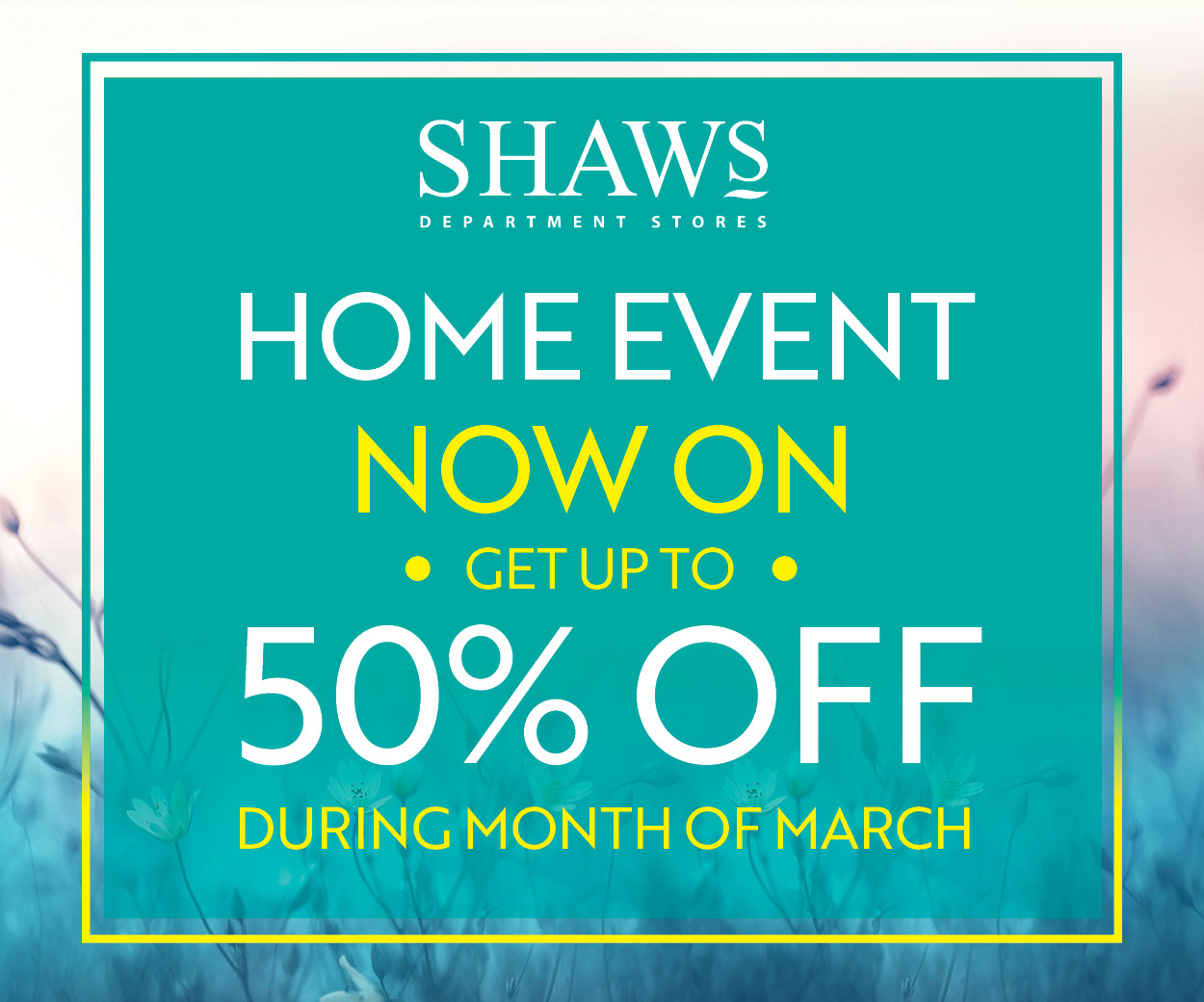 THE FETCH WILSON by THE CORPS ENSEMBLE
The Fetch Wilson is a wild and savage journey down the streets and back alleys of modern Dublin from an award-winning writer and ground-breaking young Irish theatre collective The Corps Ensemble. This thrilling new play brings you to places you shouldn't go but want to – while asking one question: how well do you really know yourself?
DOWTCHA PUPPETS present FAIRY BEASTLYBOOTS
Winner of Cork's 'Miss Badness' competition for 10 years running – Dowtcha Youth Ensemble are proud to present their take on Sleeping Beauty. With stunning life size puppets, original songs, and a cartoon style set – this hilarious show is perfect for all ages, young and old.
FOOTSBARN TRAVELLING THEATRE with BOTTOM'S DREAM
Inspired by The Midsummer Night's Dream from W. Shakespeare
The world-renowned Footsbarn revisits its internationally acclaimed production of Midsummer Night's Dream. Join Footsbarn and immerse yourself in the parallel universe they create, a place where fantastical creatures lurk.
THE RAMPARTS
Fresh from BBC One's Pitch Battle and TV3's Ireland's Got Talent this all male A Cappella group love to sing traditional Irish, folk, pop and of course some cheeky barbershop. Their repertoire includes everything from 'The Auld Triangle' to Ed Sheeran 'Shape of You' to Father Ted's 'My Lovely Horse'. With bags of energy and cheekiness, The Ramparts performance is not to be missed!
DANCE NOW THINK LATER by UCD DANCE SOC
Fresh from first place at the Ireland Dance Inter-varsities, UCD Dance Soc. will burst into action in The Hazel Wood at various and unexpected intervals across the festival weekend with their flash mob piece – "Dance Now Think Later".
CEREBRAL FORTRESS
Returning this year, the Cerebral Fortress will once again challenge picnickers to be brave in the woods-close your eyes and tap into the immersive and augmented reality of your own psyche, if you dare.
SWORD THROWING by FOSSETTS CIRCUS
Experience the drama and the danger of the Wild West with a performance of gunslinging, knife and axe throwing, and much more besides. Not to be missed – it's a "bloody" good show!
VISUAL ART
Featured visual artists this year will include Patsy Preston and Carmel Doherty, whilst the beautiful stage and our new café bar will be designed and produced by Anton Cullen of Triangle Productions.
SEE ALSO – REVEALED: Laois's Top 25 Instagrammers