One of the families at the heart of 'The Town' documentary have said that they might have to move as far as Holland if they can't get the treatment their daughter needs here.
Two year old Mary-Claire Knowles captured the hearts of the nation after she and her family appeared on the extremely well-received documentary 'The Town', which highlighted the lives of different people living in and around Portlaoise.
Now, the Ballyroan family have said that a lack of support from the State may force them to move abroad to help ease Mary-Claire's life threatening illness, which has caused her to suffer from over 60 seizures in her short life so far.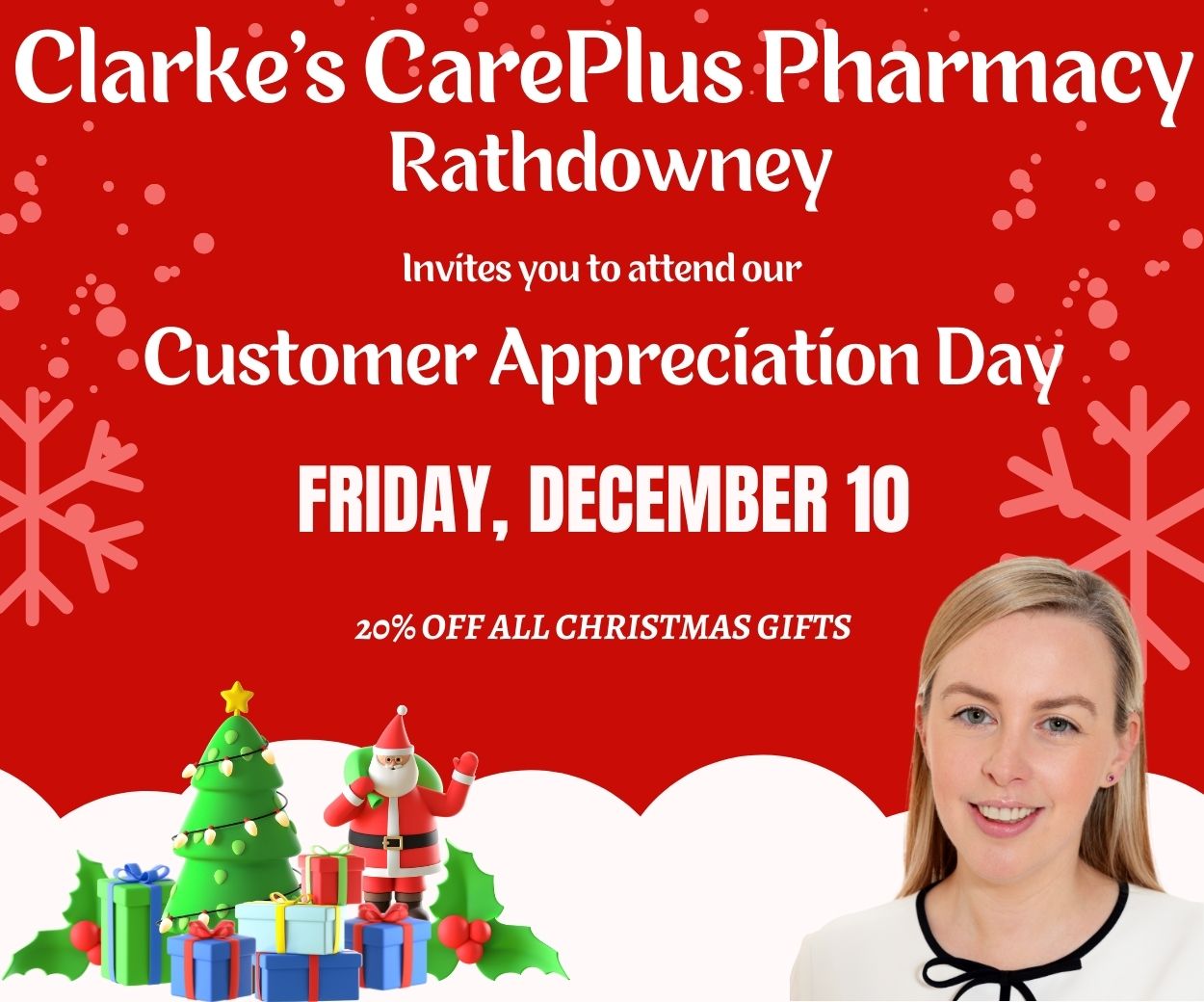 The toddler suffers from a rare form of epilepsy called Dravet Syndrome. This is characterised by prolonged seizures, sometimes causing developmental delays and can cause an increased risk of sudden unexplained death in epilepsy.
Her mother Rose Maher and father Anthony Knowles spoke about Mary-Claire's plight on the show and when we interviewed them at their home in Ballyroan this morning.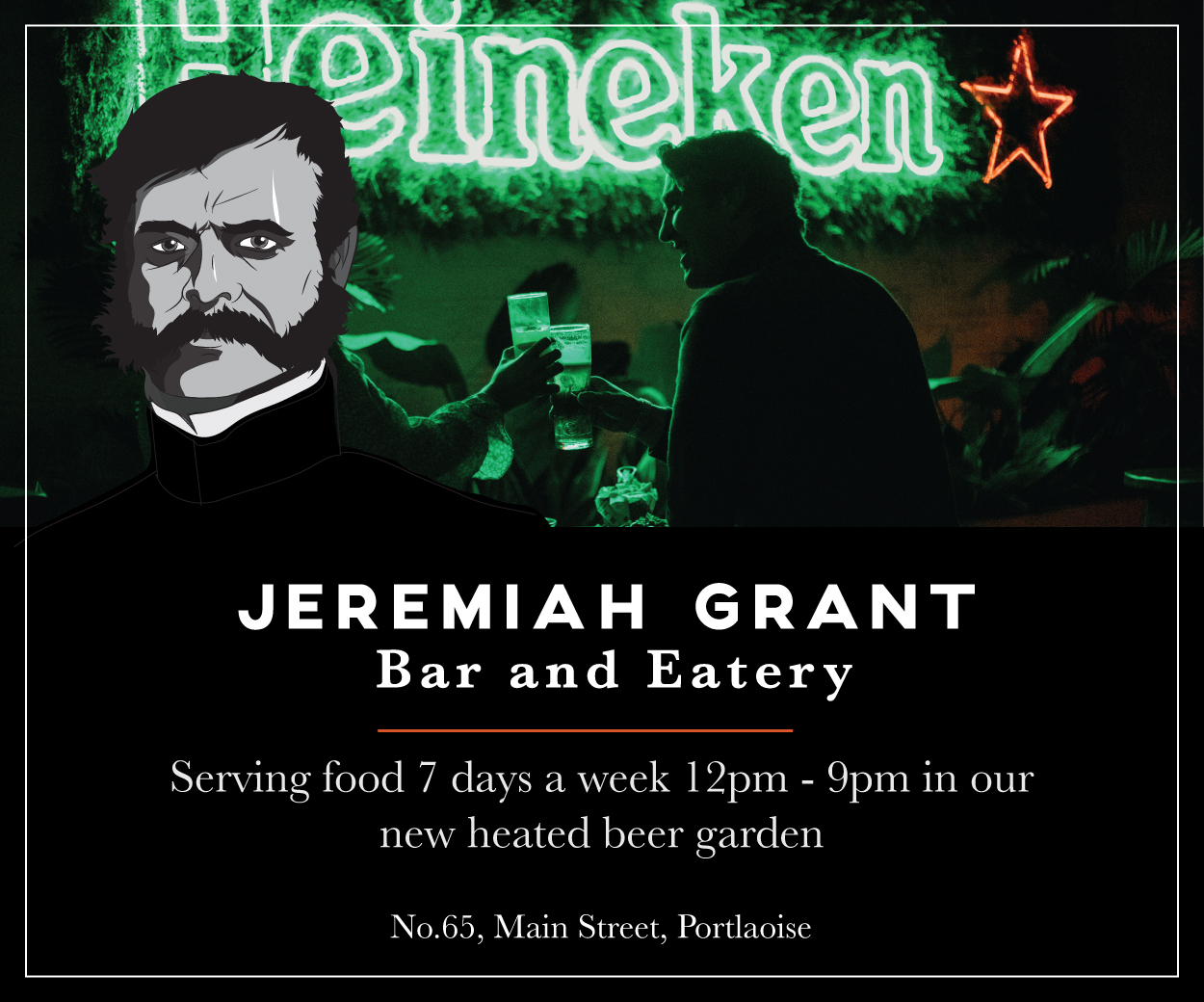 Mary-Claire's parents expressed the hurt and anger they felt with the possible downgrade of Portlaoise hospital, and with the stoppages in Mary-Claire receiving medicinal cannabis as a treatment for her severe seizures.
'You keep going until she's dead, that's the reality of it'
"You keep going on until she's dead," said Rose. "That's the reality of it. Until it's too late. Because eventually one of the seizures will take her. A three hour seizure, no-one can take that. No-one."
"If something happens to Mary-Claire tonight or tomorrow, politicians will put that down to Dravet's syndrome. 'Oh, it's part of her illness, she's gone, I'm sorry'. When it could have been prevented," said Anthony.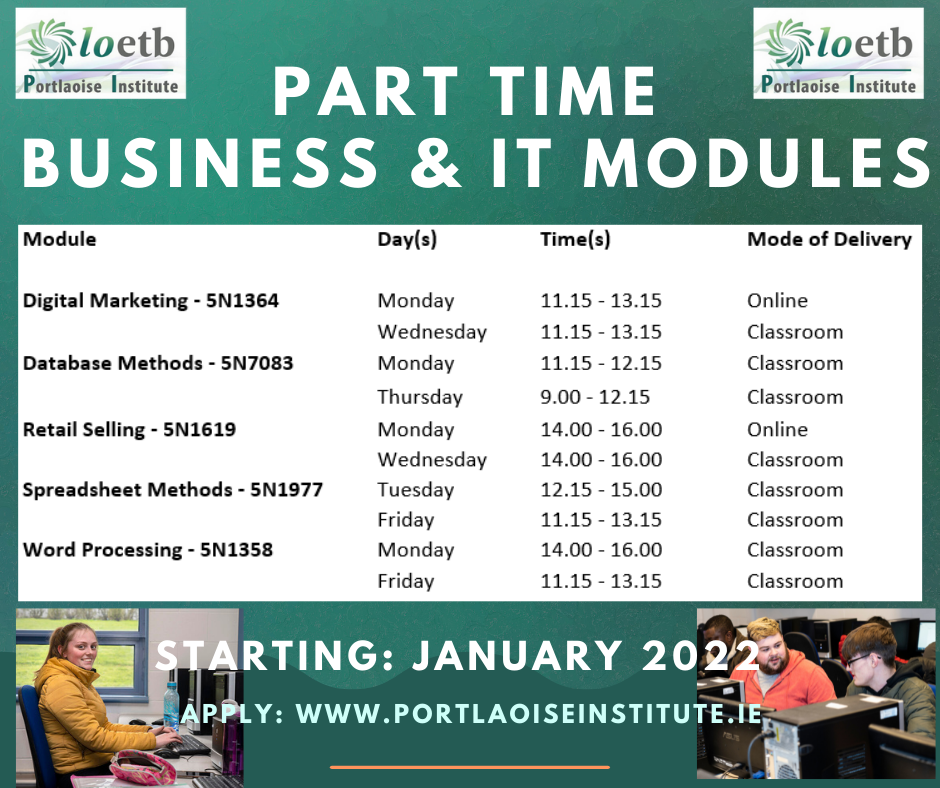 Mary-Claire is only one of three children in Leinster with Dravet Syndrome. Ten of the seizures have caused her to go into respiratory arrest and almost into cardiac arrest.
Rose and Anthony had to fight tooth and nail to have an oxygen supply set up for Mary-Claire in their home. So much so that it only came after her parents feared she was dead.
Anthony spoke about the near-fatal seizure: "One of her seizures caused her to go blue. We gave her mouth-to-mouth for 15 minutes and used the defibrillator three times. People were saying, 'We're sorry, she's gone'."
"Eventually Mary-Claire gasped and the emergency services said, 'That little girl is being deprived of oxygen," he added.
It was with the help of the Abbeyleix emergency services and Mary-Claire's Jack and Jill nurses that the toddler eventually received her oxygen tank after the near-death experience.
Rose and Anthony say that they have received no support from local government ministers and state that this lack of action is the same lack of action surrounding Portlaoise hospital.
'What is a life worth?' 
"What is a life worth?" said Rose. "Why are they even suggesting closing the hospital?" Anthony added: "She's being neglected by the government and doctors. That's how we feel."
"Why are people keeping them in that position when they're only causing heartache for half of  the country? When you go into the likes of Charlie Flanagan you may as well go out and tell the dog your problems," he said.
Rose and Anthony have gone to extreme lengths to help in getting treatment for their child – including travelling to Holland to meet with a renowned specialist, Dr Maarten Klatte.
Amazingly, Mary-Claire is a bright, bubbly and intelligent two year old, despite all of her seizures. However her parents fear this won't last forever if her seizures continue.
"The specialist in the Netherlands said that if the long seizures are not stopped, she will get brain damage. It might not happen until she's two, or three or four – but it will happen. She will start deteriorating," said Anthony.
Both parents are angered by the lack of action in helping Mary-Claire receive the same treatment in Ireland.
"To look at your child suffering for that long is heartbreaking, when you know that's a better option out there. A better medication out there. They need to get their finger out. It's not just us, there are plenty of other people in the same situation, people who are crying out for people to listen to them," said Rose.
Anthony added: "We went to the Netherlands and there was research done out there for six months. When we came back people here said, 'We don't want to hear about that'."
"He [Dr Klatte] has been doing it for years, and then you come back over here and his opinion is irrelevant.
"Everyone is just passing it on and passing it on – no-one wants to step up and take responsibility. They're saying, 'My hands are tied'. That's all they say. They're not giving us any answers. We're just asking for one person in Ireland who can sit down and help us," asked Anthony.
Every second counts
Rose explained how every second counts when Mary-Claire experiences one of her seizures.
"If her seizures don't stop at home she has to get an IV. Is she going to have to go 45 minutes up the road to Tallaght and stop breathing for that length of time until something happens to her in the back of the ambulance? When we're only five minutes away from Portlaoise?" Rose asked.
Rose and Anthony say that the staff in Portlaoise are now well-equipped to deal with Mary-Claire's seizures, something which staff in other hospitals would have to be trained in.
"The minute she has a a seizure I phone Portlaoise pediatrics – there's a team of anesthetists, four or five nurses and four or five doctors in the emergency room, waiting for her to come in.
"The whole hospital is drawn to one room, because they know the severity of her seizures. Where else would you get that care? That's a lot to be said for that. The pediatrics in there are absolutely fantastic," she admitted.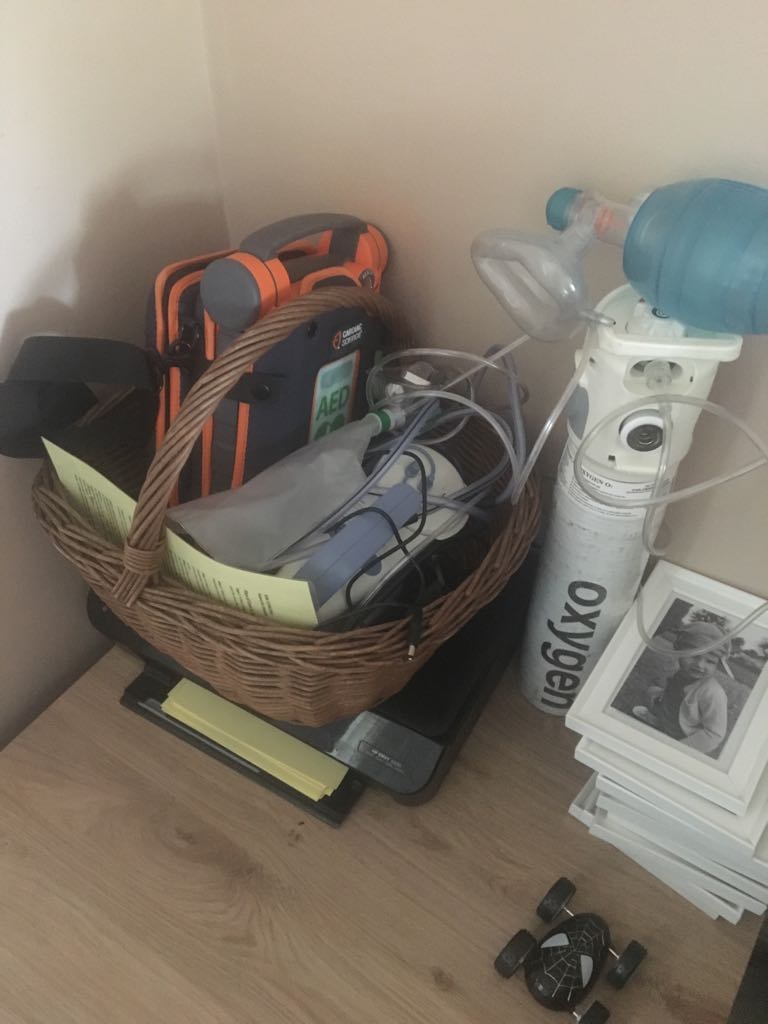 "We have never done any marching or protesting yet but I'm going to shortly if we don't get someone to have a conversation with us," said Anthony.
Indeed it was at the protest to save Portlaoise Hospital that the producer of 'The Town' documentary, Yvonne Kinsella, found out about Mary-Claire and her condition.
"We were going to the march for Portlaoise hospital but Mary-Claire had a seizure that night. Mary-Claire's cousin Melanie Drumm told Yvonne that she was marching for her cousin," said Rose. Yvonne was so taken with the young girl that they decided to feature her in the documentary series.
The Ballyroan couple are overwhelmed at the response they have received since the documentary aired.
"It's been phenomenal. The amount of phone calls and texts we've been getting has been mind-blowing.  People were saying they hadn't heard of it, or had no idea how much she was going through," said Rose.
A fundraiser has since been set up for Mary-Claire and her parents as they try support the two year old as she receives specialist medication from England and also raise their two sons – Daniel and Anthony junior, who are aged three and six.
The fundraiser for Mary-Claire can be found here, and 'The Town' documentary can be viewed here.
SEE ALSO – Incredible fundraising effort helps bring seriously ill Laois man home from Tenerife