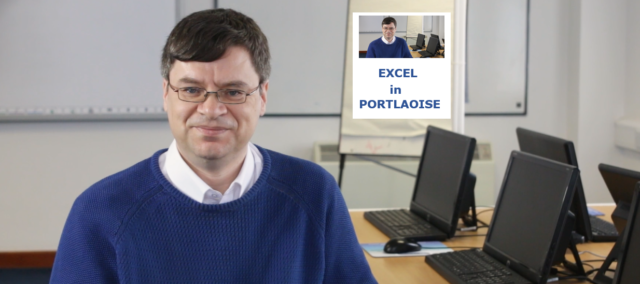 The Portlaoise Enterprise Centre is the venue for another one-day Beginners Excel spreadsheet course on Thursday, October 18.
This is a great opportunity for a beginner or someone returning to the workforce to learn Excel from scratch.
No need to bring along a laptop on the day as computers are provided by the centre in its excellent computer training room.  Maximum class size is eight people.
The trainer, Martin Loughman, is a certified Microsoft Excel spreadsheet expert whose company Spreadsheet Interaction Limited designs and delivers high-quality Excel training programmes to groups across the country.
You will learn:
Excel spreadsheet basics – columns, rows, cells, ranges, sheets, formulas
Excel's basic ribbon commands
Copy & Paste reason for Relative v. Absolute cell references
Six basic Excel functions – SUM | AVERAGE | COUNT | MAX | MIN | IF
Paste special & spreadsheet formatting
Sort & filter data
Freeze panes & Print titles
How to visualise numbers on a simple graph
If you always wanted to learn Excel from scratch, now here's your chance!
Contact Martin:  Mobile (087) 4310927 or Email: info@spreadsheeti.com
To book your place click here and to watch the video explaining what the course will offer click here.