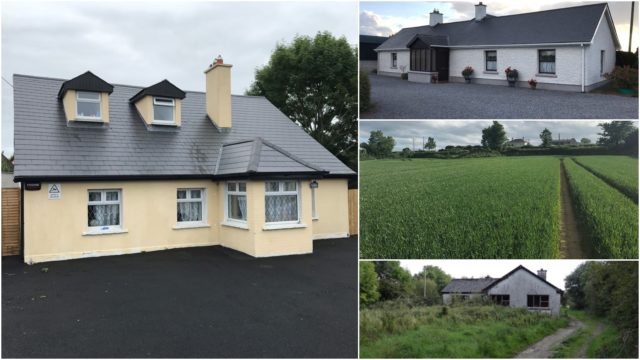 Auctioneer Matt Dunne was a busy man last week as he put six properties up for public auction over a two-day period.
Among the properties he was selling was a 76-acre farm with a house in Geashill in Offaly, a former pub in Rathdowney, a 1,500 square foot dormer bungalow in Portlaoise and land in Monasterevin and Daingean.
You can check them all out below – and more information and photos are available by clicking through.
All of the auctions were held in the Keadeen Hotel in Newbridge on October 10/11.
---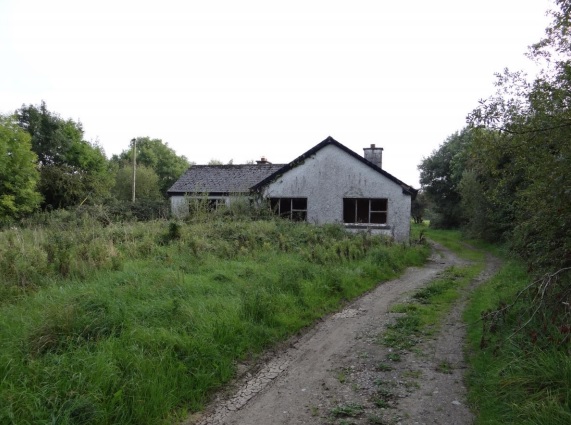 Matt Dunne Auctioneer was offering for sale a compact residential holding in quiet country setting off the Daingean/Croghan Tyrrellspass Road (L1019).
The bungalow is on 23 acres and the auctioneer offered this semi derelict bungalow c. 1,000ft2 with 3 span hay shed and lean-to standing on 23 acres of good arable land. It was all in grass with the exception of 3 ½ acres of Sitka Spruce. T
his lot opened at €150,000 and rose to €190,000 in a series of €10,000 and €5,000 bids. There were four parties interested. The Auctioneer Matt Dunne then offered Lot B which consisted of 19 acres and derelict house only achieved one bid of €50,000.
The Auctioneer then put the entire to the floor with an initial minimum bid of €240,000. Straight away two parties got interested and the bidding went to €260,000.
The Auctioneer tried Lot A and Lot B again but with no further bids he then consulted the Vendor. The property was rightly contested between two bidders and the hammer came down at €270,000.
The Purchaser Mr. Edward Spollen, a builder, hopes to refurbish the houses. The Vendor, The Gaffneys from Kildare International Equestrian Centre were happy with the price achieved.
The Auctioneer Matt Dunne was delighted with the outcome as he had been endeavouring to sell this out farm for over a year. "Some places are tricky to sell", he said "because of their backward location, and I eventually succeeded in attracting an outsider to buy it".
Overall the land made c. €6,500 per acre of which 12 acres was in forestry.
---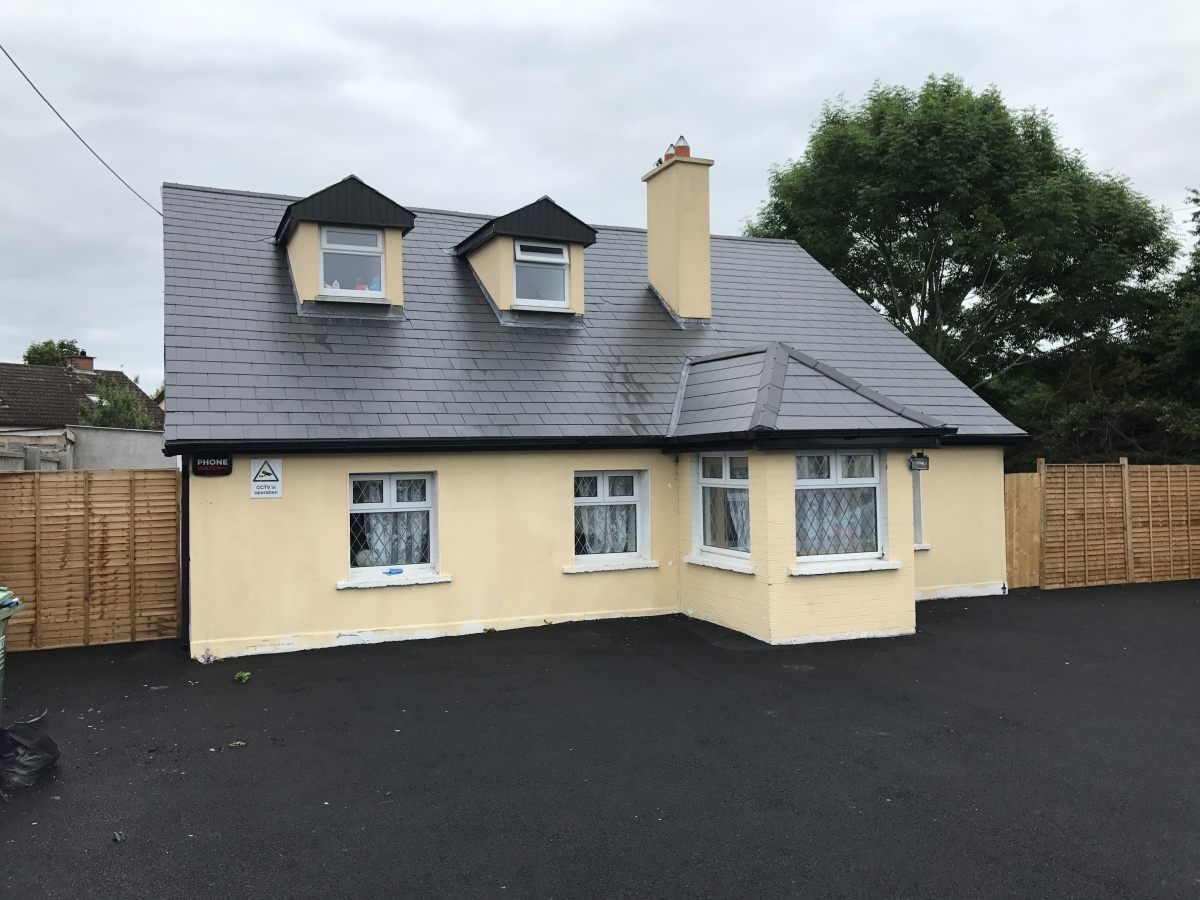 Matt Dunne & Associates RICS SCSI sold this house prior to auction.
"We had three people interested in the property" says Matt Dunne "and one of them insisted he didn't want to go to auction.
"He made us a cash offer the owner simply couldn't refuse. That's why you always insert 'Unless Previously Sold' in the ads."
---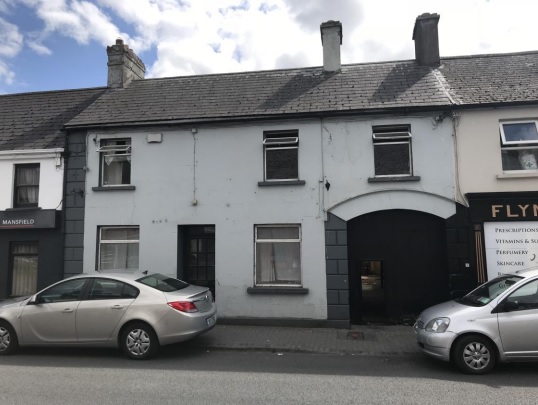 This is the Club House, Main Street, Rathdowney, Co. Laois.
This was withdrawn prior to auction by the Receivers Moore Stephens but negotiations are ongoing.
---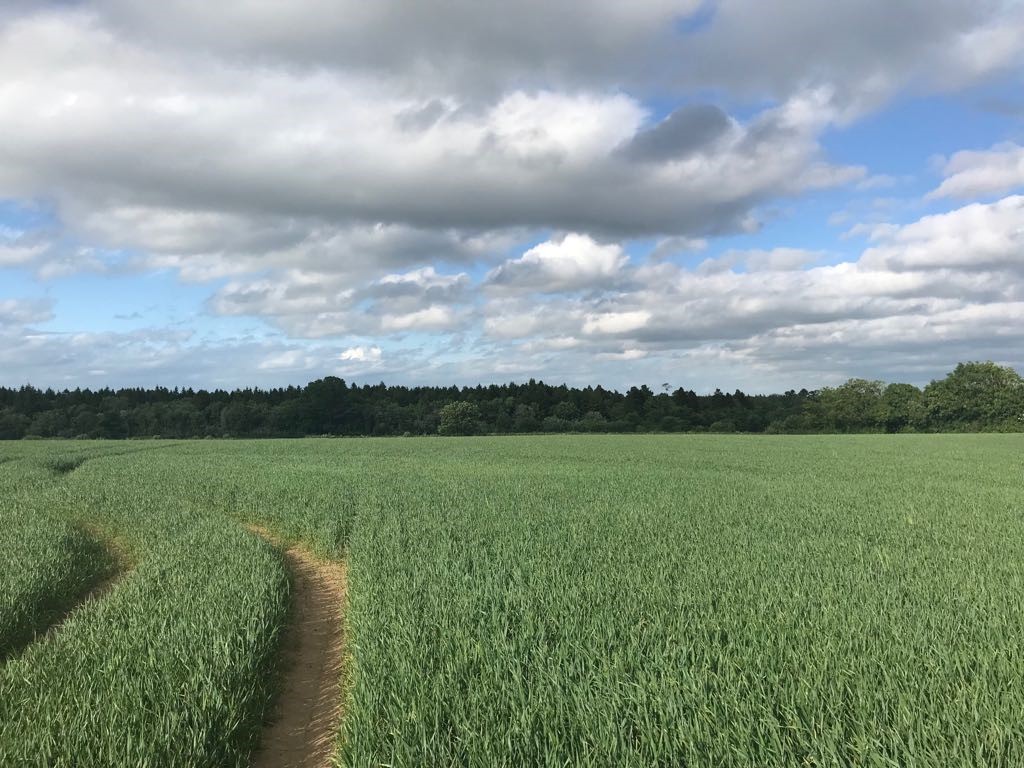 6.37 Ha/15.75 acres of excellent arable land on the Athy Road, just outside Monasterevin.
"The world of property never ceases to amaze me", says Auctioneer Matt Dunne "I would have bet all the tea in China that this land would sell 'under the hammer' as it is well located, scenic and excellent arable land."
It was only bid to €145,000 in the auction room i.e. €9,200 per acre. The Auctioneer then received a telephone bid of €150,000. When Matt Dunne put it to the floor there was no further bidding and the 15.75 acres was withdrawn.
Matt is currently dealing with the highest bidder and hopes to have it sale agreed this week at close to the reserve price of €160,000 or €10,000 per acre.