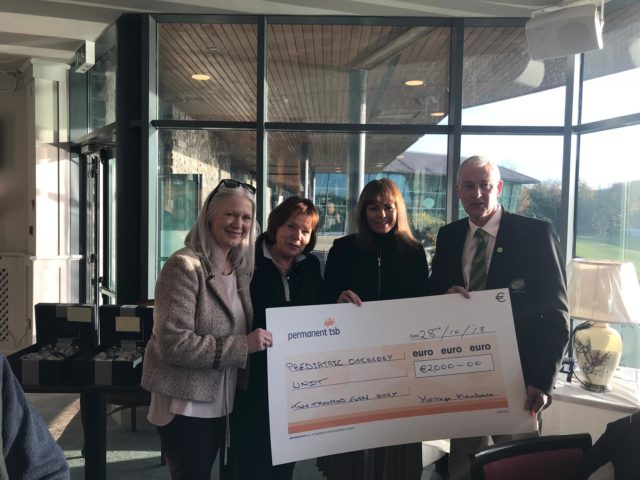 Here are all of this week's golf results from the weekend.
We also bring you news of a fundraiser held over in Killenard.
This is the result of a competition fundraiser with the members of The Heritage Golf Club with all proceeds going to Portlaoise Paediatric Oncology Unit.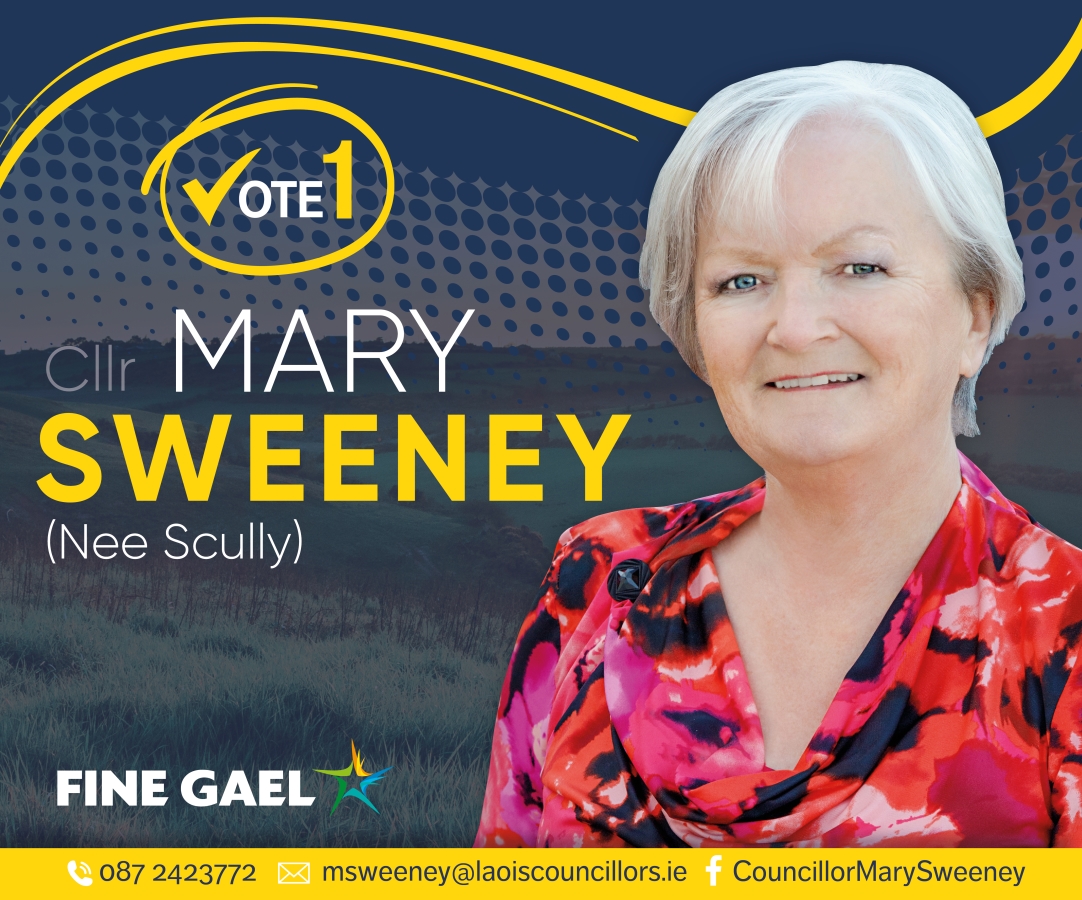 The amount raised was €2,000 and This is an annual event with the Captain of the club nominating a charity or organisation to benefit from the competition.
RATHDOWNEY GOLF CLUB
Xmas Fare singles 3 /4 -11-'18
Overall Winner Eamon Barnaville (8) 33pts
Division 1: Martin Gleeson (4) 33pts
Division 2: Willie Ryan (9) 31pts
Division 3: Michael Bowden (14) 33pts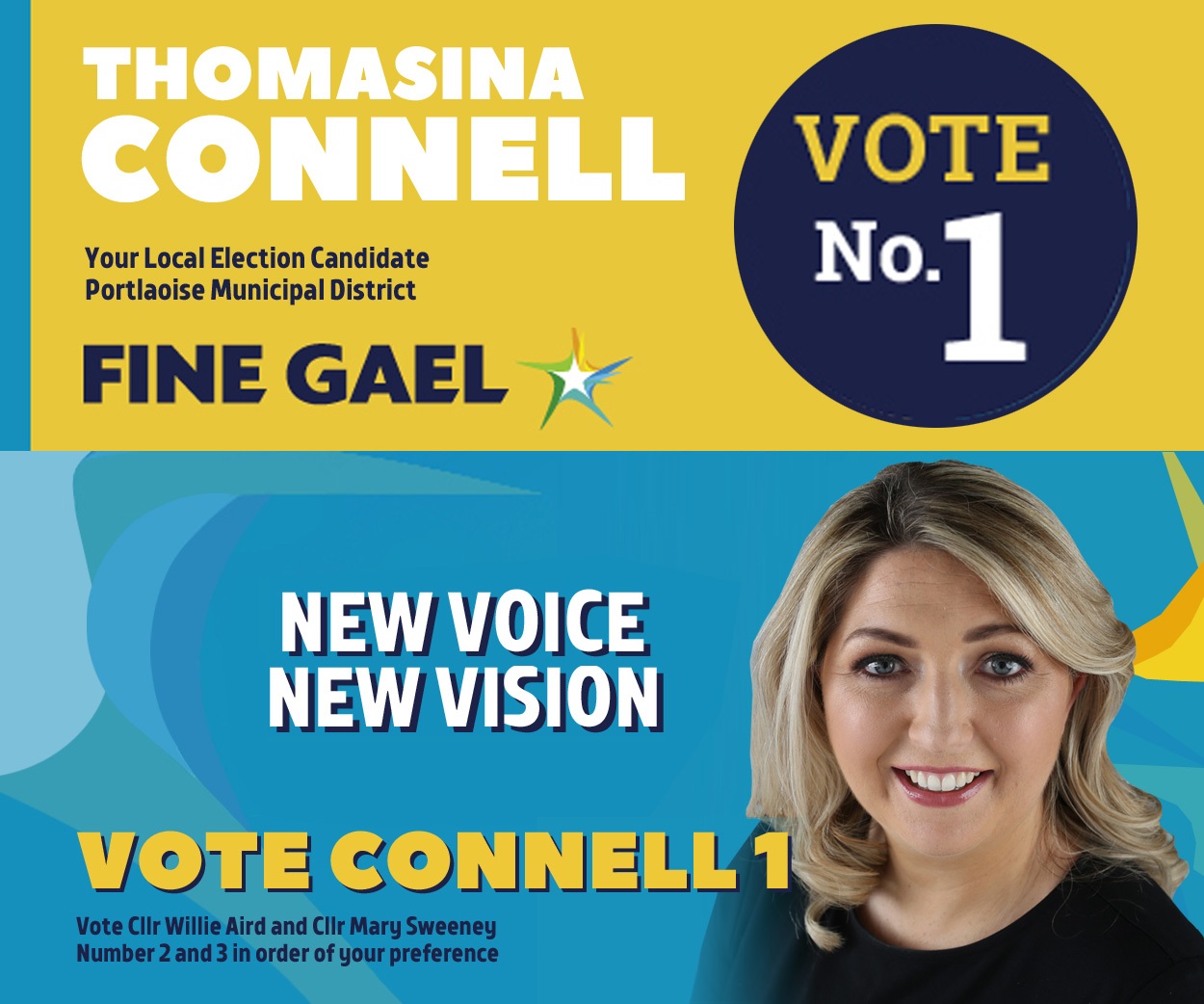 Fairway 19 Bar and Restaurant Scramble 29/10/'18
1st Ed Kelly, Brigid Maher, Noeline Delahunty 58.7 nett
THE HEATH
Perpetual Cup
1st Pauline Sweeney
2nd Anne Doolan
Perpetual Plate
1st Breeda Keating
2nd May Tyrrell
Ring Competition
1st Anne Doolan
2nd Breeda Keating
Birdie Competition
Pat Lambe
Golfer Of The Year
Helen Bergin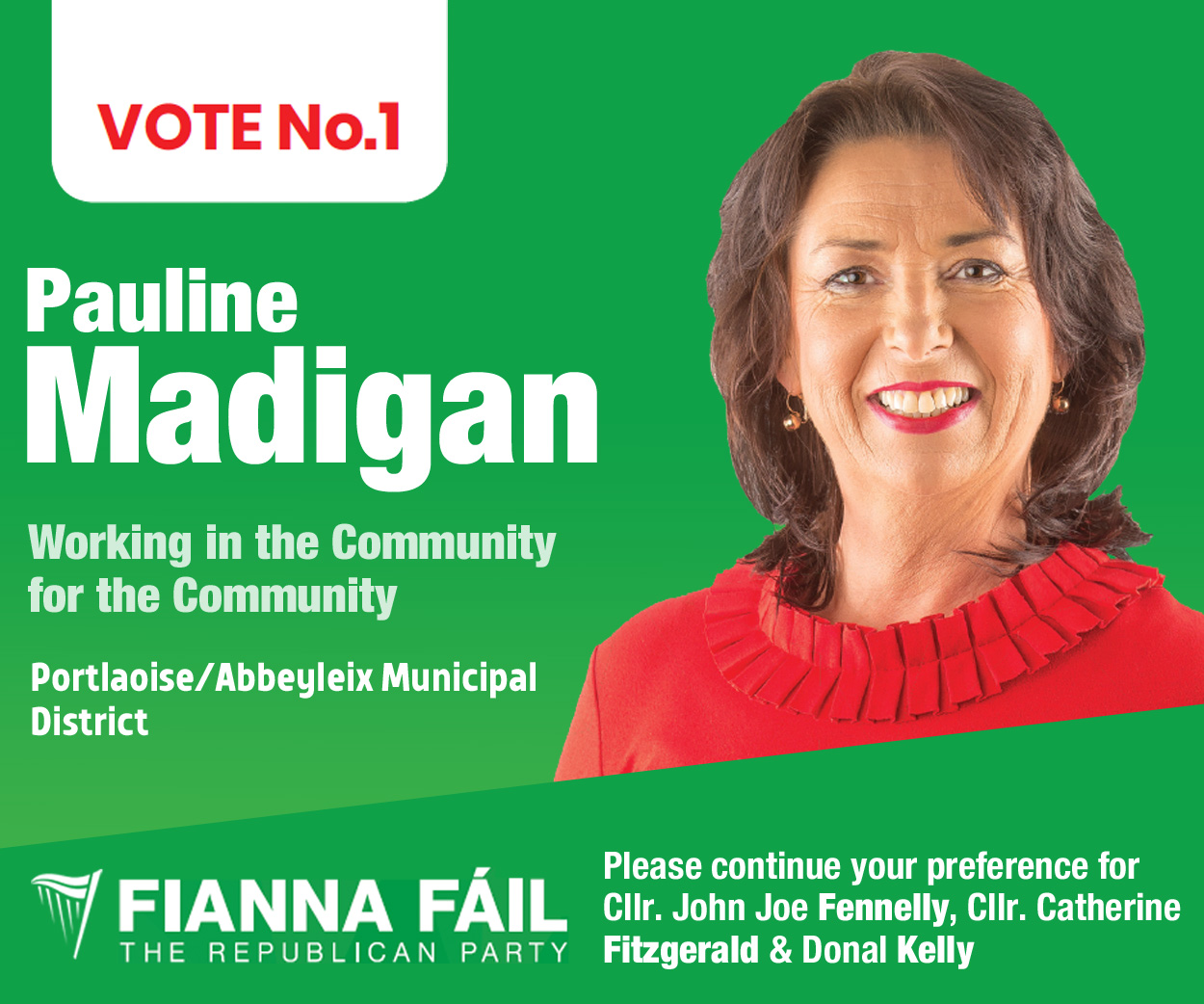 Ladies Hamper 4/11/18
1st Anne Doolan (19)38pts
2nd Maude Quigley(29)37pts
3rd Therese Ryan(26)34pts
4th Evelyn Cashen(22)34pts
5th Helen Bergin(19)34pts
6th Rita MacNamara(19)33pts
Running Competition No. 5 (From 28/10/18 to 3/11/18)
1st Sadie Ging(18)29pts
2nd Bernie Aldritt(23)28pts
3rd Ber Fitzpatrick(22)26pts
4th Angela Dunne(23)26pts
5th Carmel Doorley(31)23pts
6th Marie Croke (28)23pts
9 Hole 1st Rovena Fahey(37)18pts
Running Competition No. 4(From 21/10/18 to 27/11/18)
1st AnnMarie Brody(31)26pts
2nd Breeda Keating(23)24pts
3rd Frances Dunne(21)24pts
4th Pauline Sweeney(36)24pts
5th May Tyrrell(22)23pts
9 Hole 1st Veronie Naughton(32)14pts
Running Competition No. 3(From 14/10/18 to 20/10/18)
1st Rita MacNamara(19)29pts
2nd Sadie Ging(19)28pts
3rd Anne Doolan(19)28pts
4th Helen Bergin(19)27pts
5th Norma Buckley(32)27pts
9 Hole 1st Poilin Hooban(17)17pts
2nd Maude Quigley(28)16pts
Running Competition No. 2(From 7/10/18 to 13/10 18)
1st Therese Ryan(26)33pts
2nd Mary McNamara(18)29pts
3rd Poilin Hooban(17)28pts
9 Hole 1st Jane O'Rourke
Running Competition No. 1 (From 30/9/18 to 6/10/18)
1st Ann O'Sullivan(31)37pts
2nd Mary Bland(23)35pts
3rd Therese Ryan(26)35pts
4th Mary Malone(17)33pts
9 Hole 1st Maude Quigley(29)19pts
2nd Veronie Naughton(32)18pts
Mens Voucher 4/11/18
Tom Fitzpatrick(17)7up
Dominic Brennan(16)5up
Paul O'Callaghan(22)4up
Mens Singles 3/11/18
John Costelloe(15)37pts
Peter Scully(LCC)(22)36pts
PORTLAOISE GOLF CLUB
Mens Singles Stableford
1st Fergal Donaghy 39 (21)
2nd Philip Higgins 39 (14)
3rd Colin Hayes 37 (17)
PORTARLINGTON GOLF CLUB
Golden Girls – Results Thursday 1st November 2018
1st – Mary Cannon, Kathleen Booth & Mary Fallon (39 pts.)
2nd – Joan Murphy & Dilly Webster (36 pts.)
12 Hole Single Stableford
1st – Fiona Walsh (27 pts.)
2nd – Eina Pang (26 pts) [B9]
3rd – Joan Murphy (26 pts.)
Bank Holiday Scramble
1st-Denis Lyne 42 1/10
Damien Finlay
Aidan Purcell
Nora Purcell
2nd- Michael Wilcox 42 8/10
Thomas Fitzpatrick
Terence O Neill
Peter Rowan
3rd-Patrick Kitson 43
Liam Mcmahon
Allen Norton
Luke Collins
MOUNTRATH GOLF CLUB
Open Singles Stableford, Oct. 30th- Nov. 4th
Overall Winner- John Rogers (6) 43pts (back 9)
Cat. 1- 1st- Brian Purcell Jnr (8) 43pts
Cat. 1- 2nd- Ollie Donovan (12) 39pts
Cat. 2- 1st- Declan Donovan (16) 36pts (back 9)
Cat. 2- 2nd- Declan O'Donoghue (14) 36pts
Cat. 3- 1st- Sean Delaney (21) 42pts
Cat. 3- 2nd- Shane Collins (21) 38pts
Ladies On Going 9 Hole, October 22nd- November 2nd, Results:
1st- Breda Beere 23pts
2nd- Dinah Kingsley 18pts (back 1)
3rd- Dolores Mulhare 18pts
SEE ALSO – Mother of three Kolbe pupils speaks out about conditions – 'It's devastating sending your child into that every day'