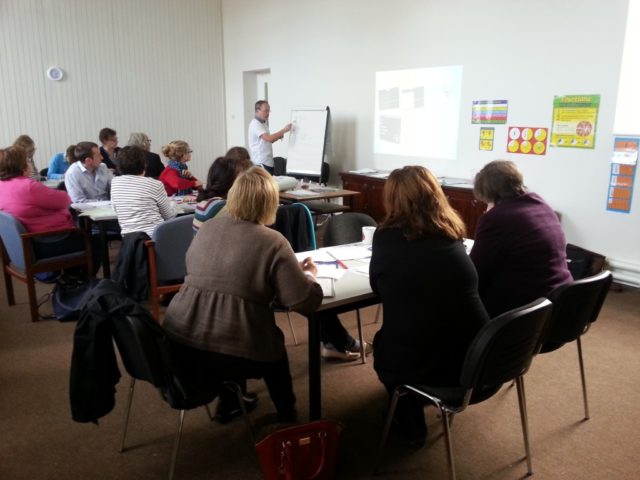 January 2019 has kicked off with a new range of courses in Portlaoise Further Education and Training Centre across Healthcare, Business, Administration & Computers.
Regina Duane, Skills for Work Co-ordinator, noted that with increasing employment, the demand for evening provision is growing.
"Many people now are working either part time or full time and the easiest time to avail of upskilling is in the evening."
Portlaoise Further Education & Training Centre offer programmes across a variety of subject areas and across different accreditation levels. Individuals can avail of accredited or non-accredited training.
There are courses ranging from Bookeeping to Health and Safety at Work and Digital Media as well as hobby courses like Spanish for Beginners and Art.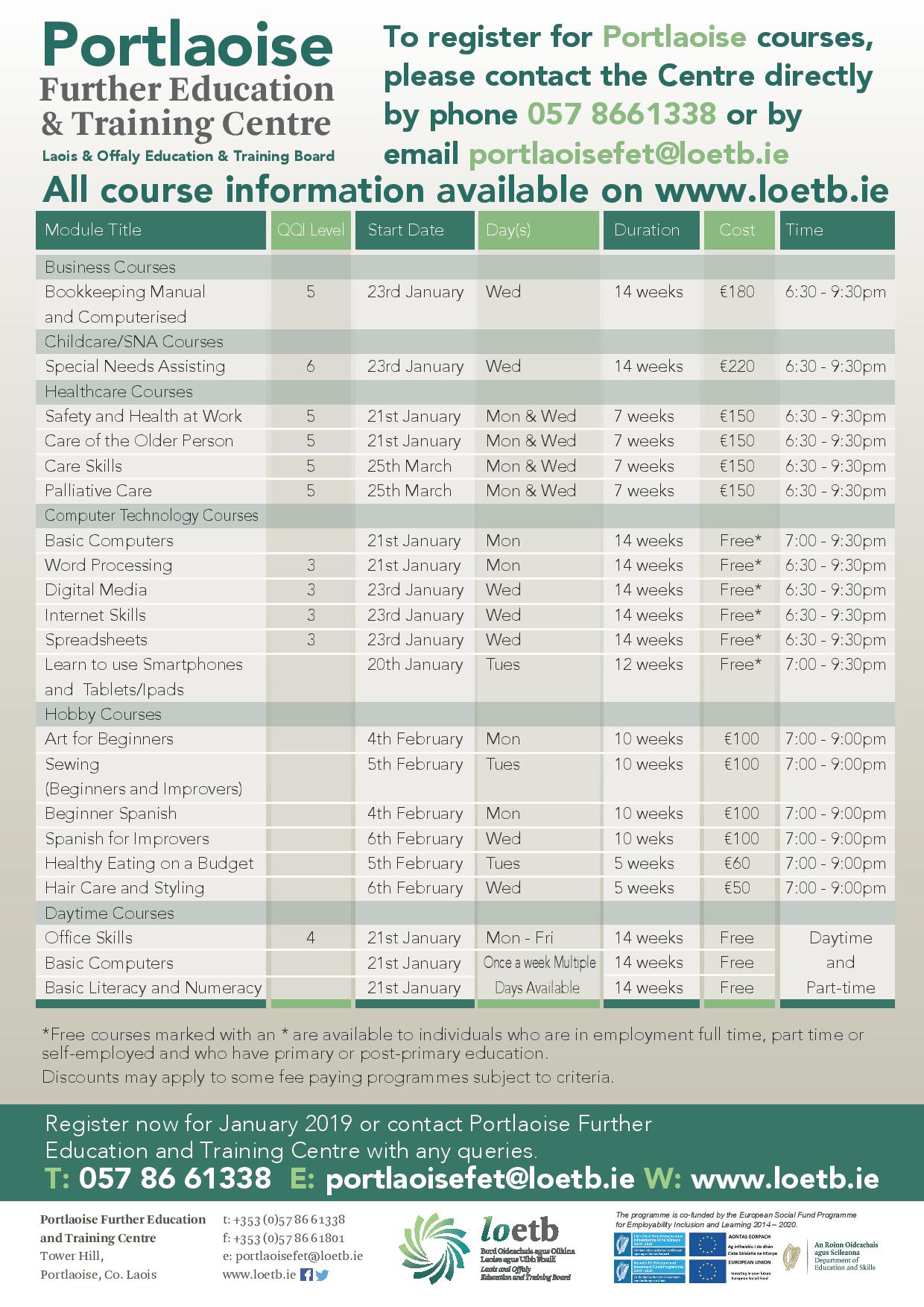 For 2019 we plan to deliver training in the area of social media as this is particularly important for employees to promote their business.
Social Media in the professional and business world is very different to that of personal use. We have an introduction to smartphones and ipads included in our January provision and this is a first stepping social media.
Working with employers is a significant role within Laois and Offaly Education & Training Board. If you are looking at an upskilling programme for your employees then we would love to hear from you.
If you are interested in finding out more please visit www.loetb.ie which has a full listing of all courses and course outlines. To reserve a place, contact the centre on 057 8661338 or email portlaoisefet@loetb.ie.
SEE ALSO – Check out the dedicated jobs section on LaoisToday