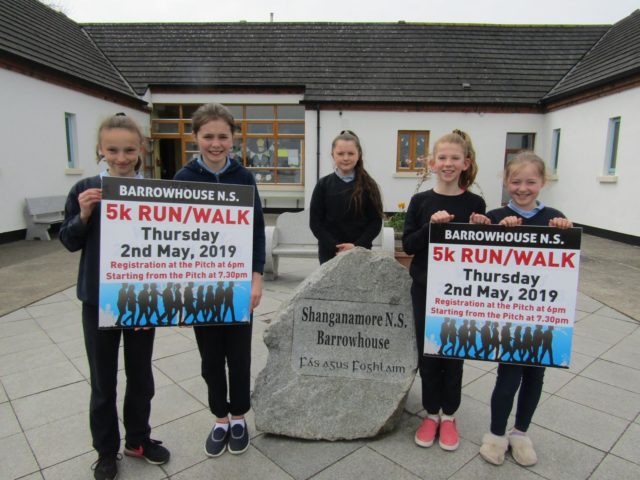 The annual Barrowhouse 5k in aid of Shanganamore NS will take place on Thursday May 2 at 7.30pm.
Now in its fifth successive year the race has grown from strength to strength with over 200 finishers last year.
The school hopes to see many of these runners and walkers returning this year to improve their times.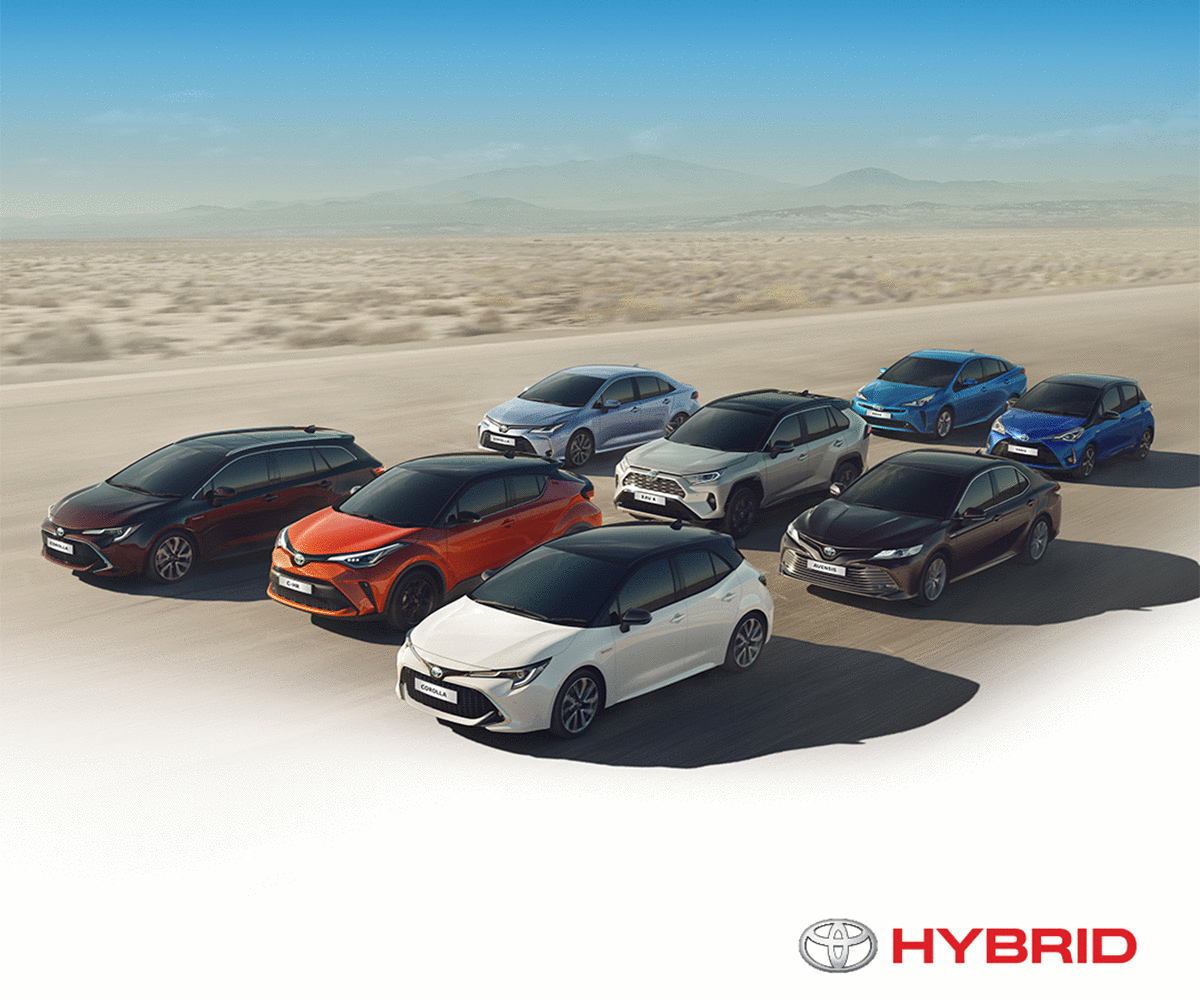 On Friday April 12 the students in Shangamore National School were greeted by the arrival of the McDonald family from Ireland's Fittest Family.
Breda McDonald, last year's winner of the 5k spoke of overcoming fear in the pursuit your of goals.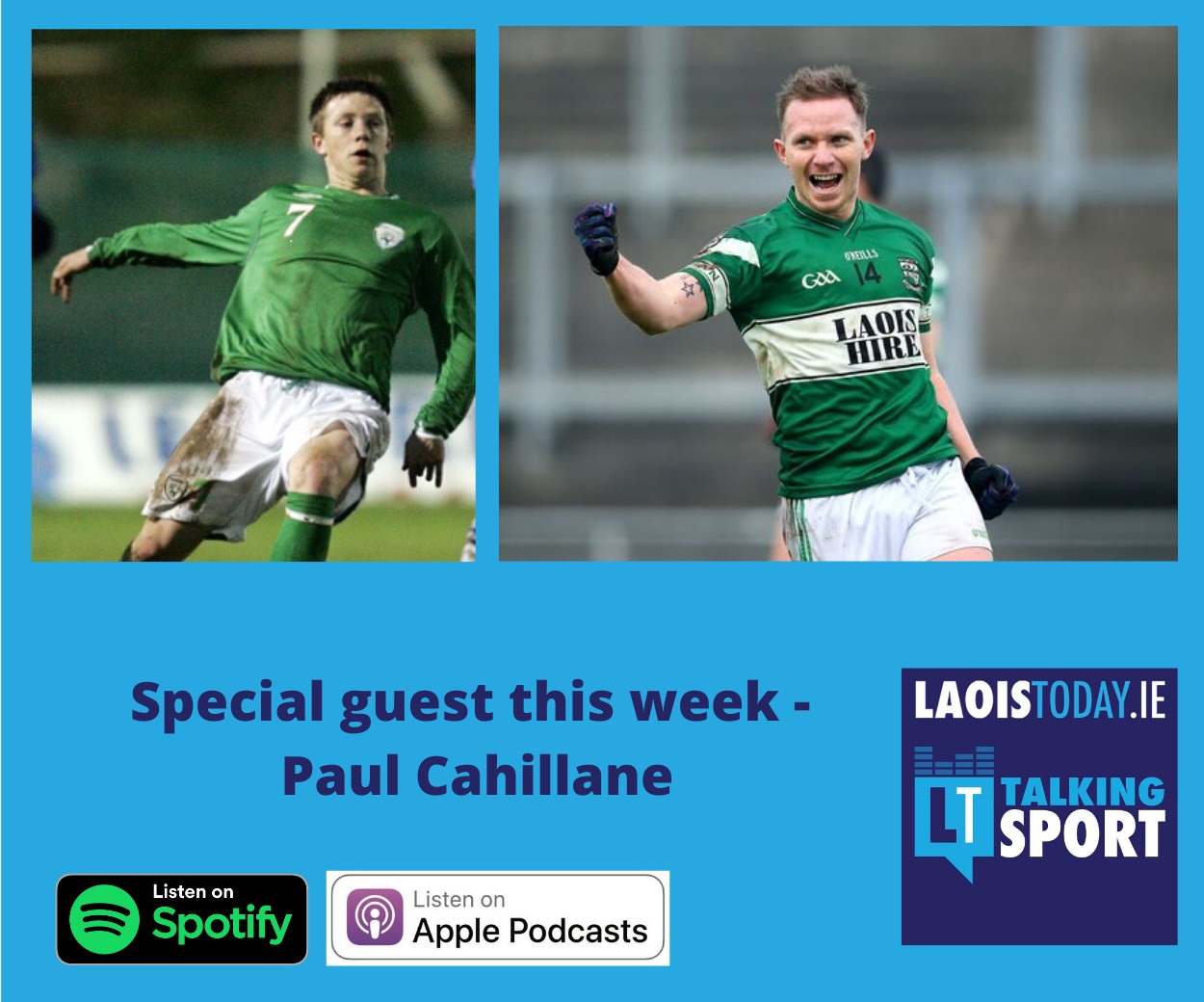 They also spoke about the importance of regular activity for your health and wellbeing.
The children had a wide variety of questions for the family as well as posing for pictures and some autographs along the way.
The event will once again mark the beginning of 'Active Schools' week in Barrowhouse, which tries to involve as many pupils, students and the community in getting active.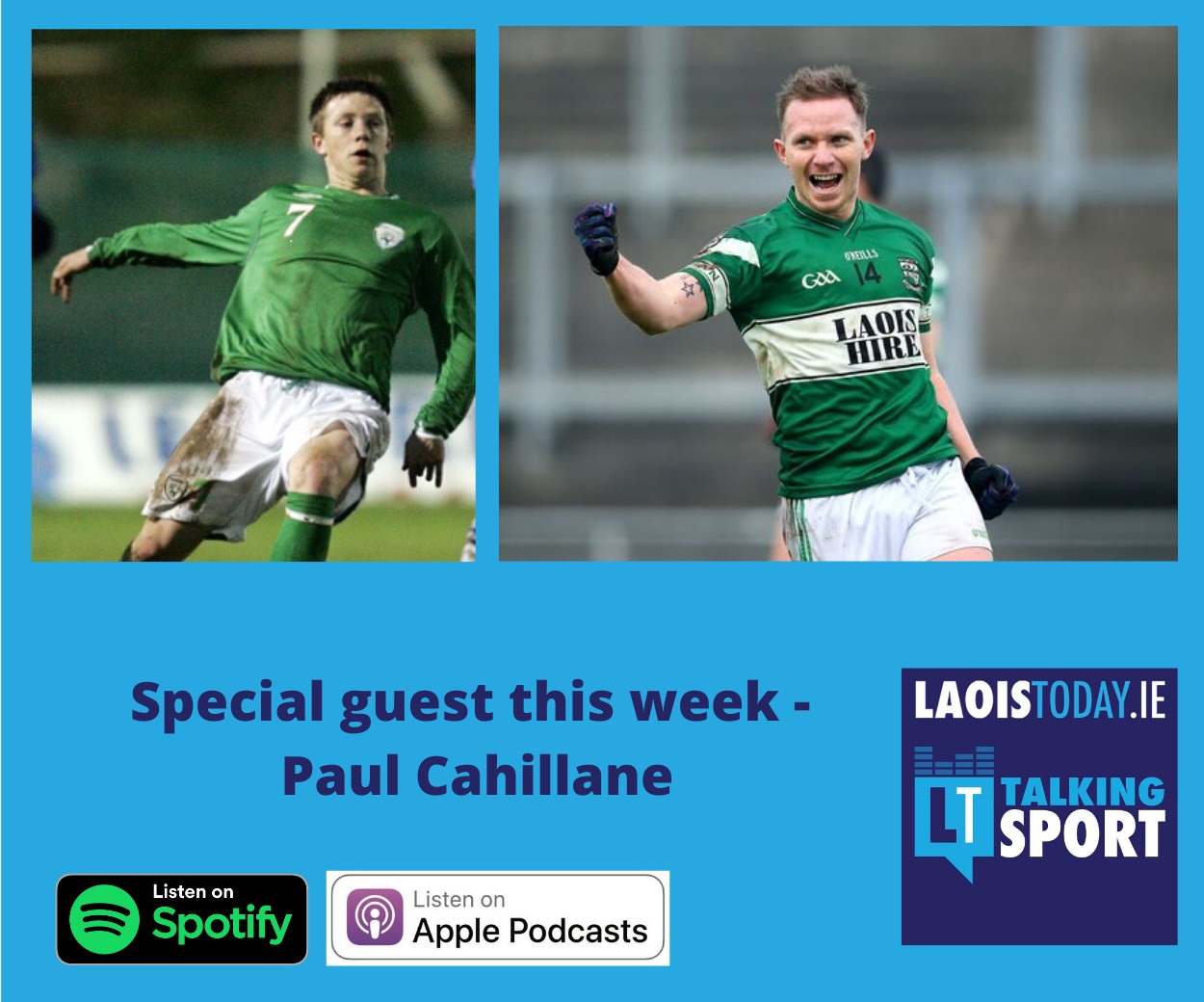 The local community have always been big supporters of the event and this year each finisher will receive a medal for their efforts.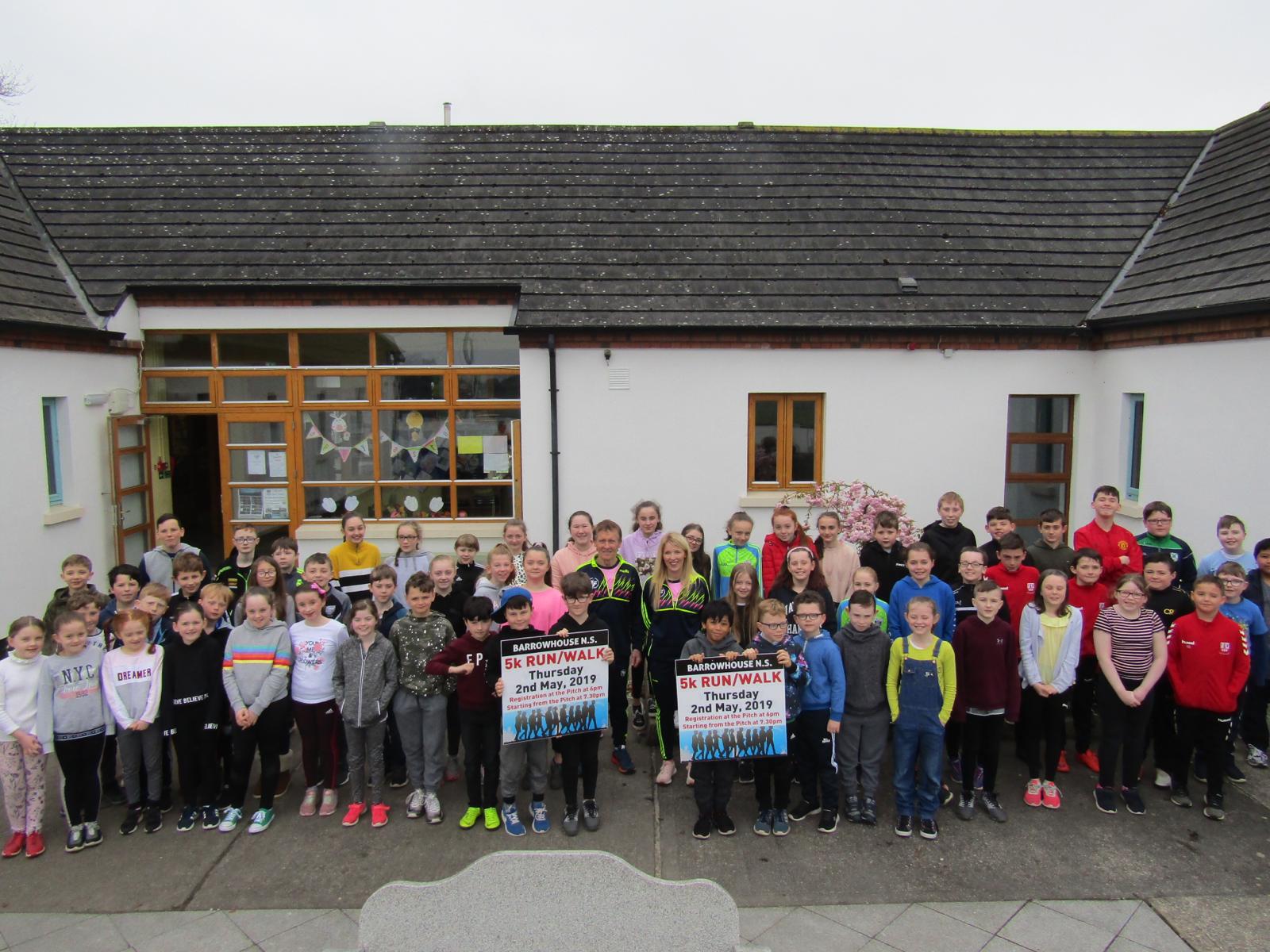 As always there will be plenty of spot prizes for some lucky competitors. Registration will once again take place in Barrowhouse GAA with the route following the same as previous years.
Entry for adults is €10, children are €5 while a family is €20.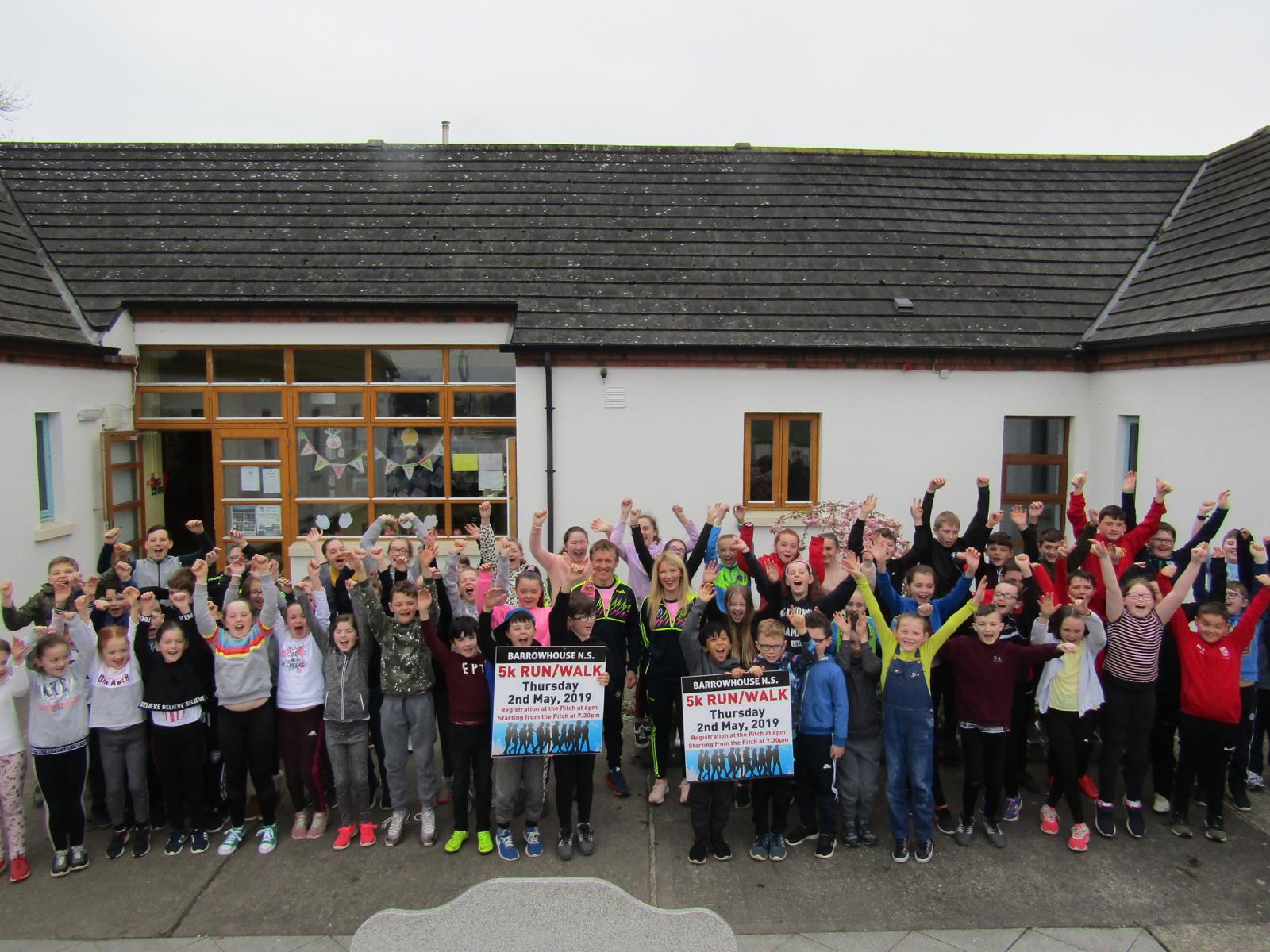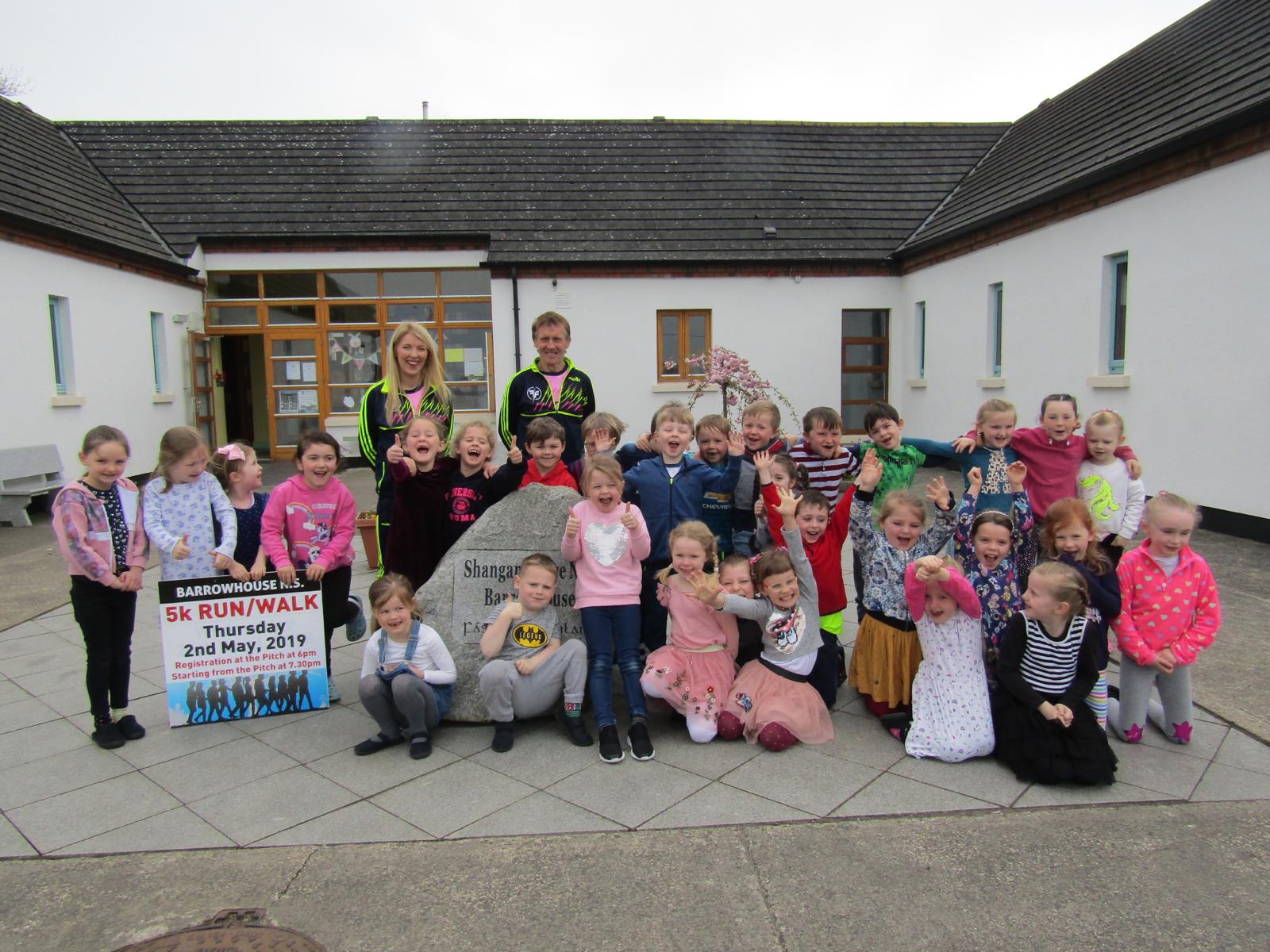 SEE ALSO – WATCH: Laois woman recalls 1985 'Moving Statue' phenomenon in RTE programme