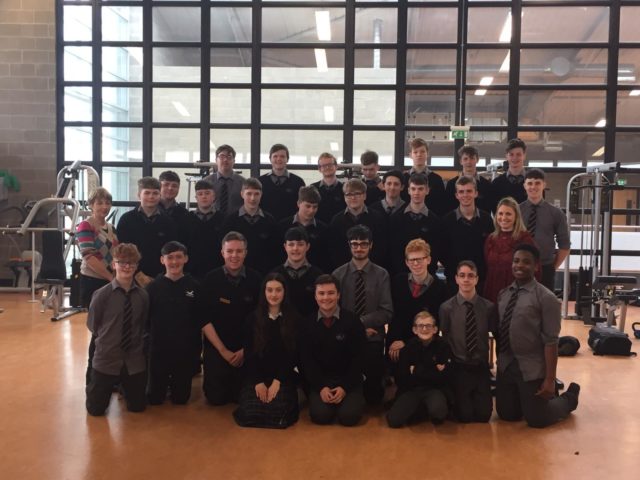 While most students in the country have been enjoying their Easter break, a large cohort from a Laois secondary school have been busy fine tuning their vocal cords and perfecting their dance moves.
Portlaoise CBS are gearing up to present a highly entertaining school show from Wednesday May 1 to Friday May 3 at the Dunamase Arts Centre.
The show, which will be loosely based on a West End favourite, is directed by Karen Hackett and choreographed by Lea Carroll of Curtain Call Stage School.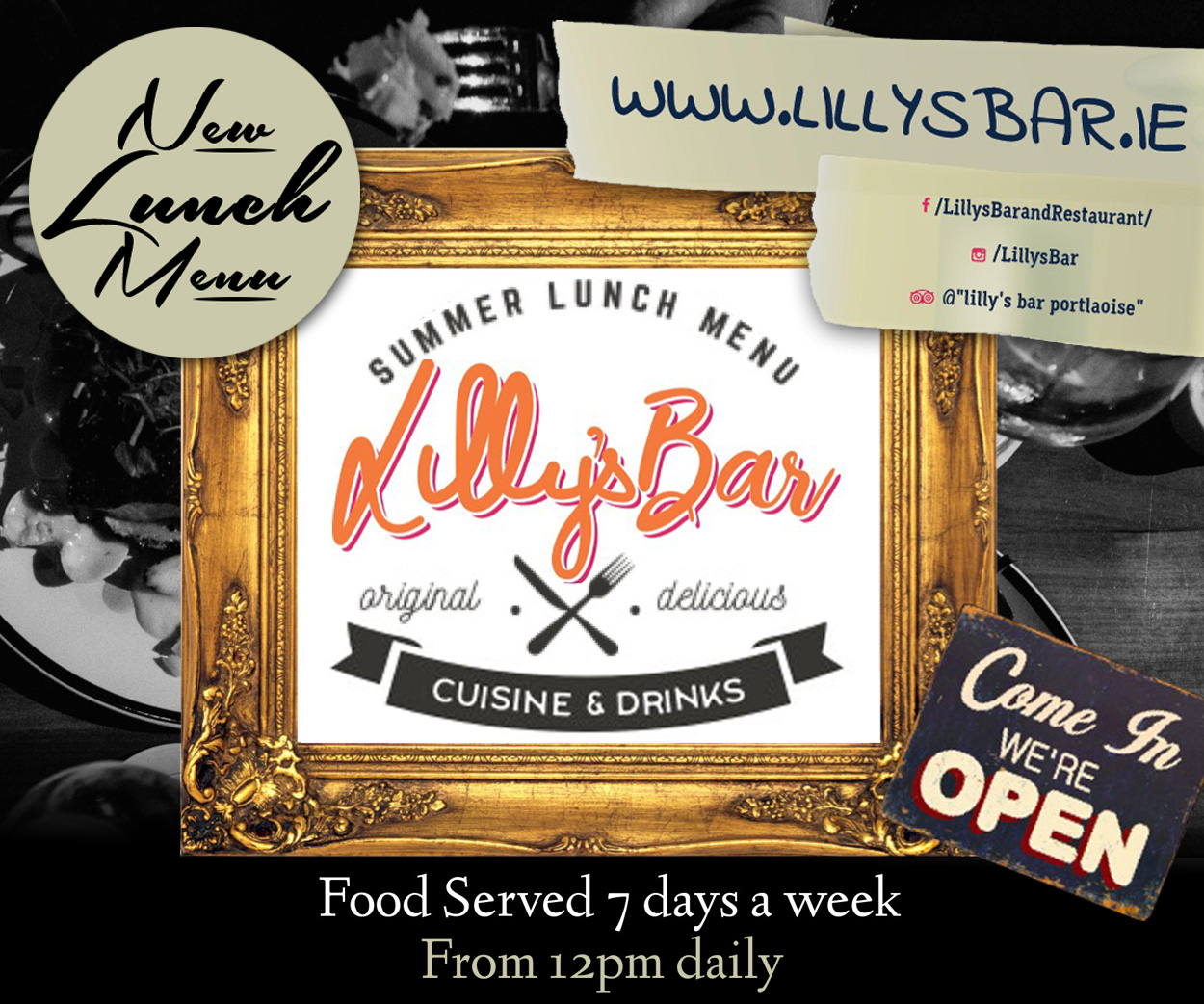 It stars pupils from all years in the school as well as a number of children from the Curtain Call theatre school.
The lads have also entrusted the assistance of some of the students from Scoil Chriost Ri who will act as guest dancers.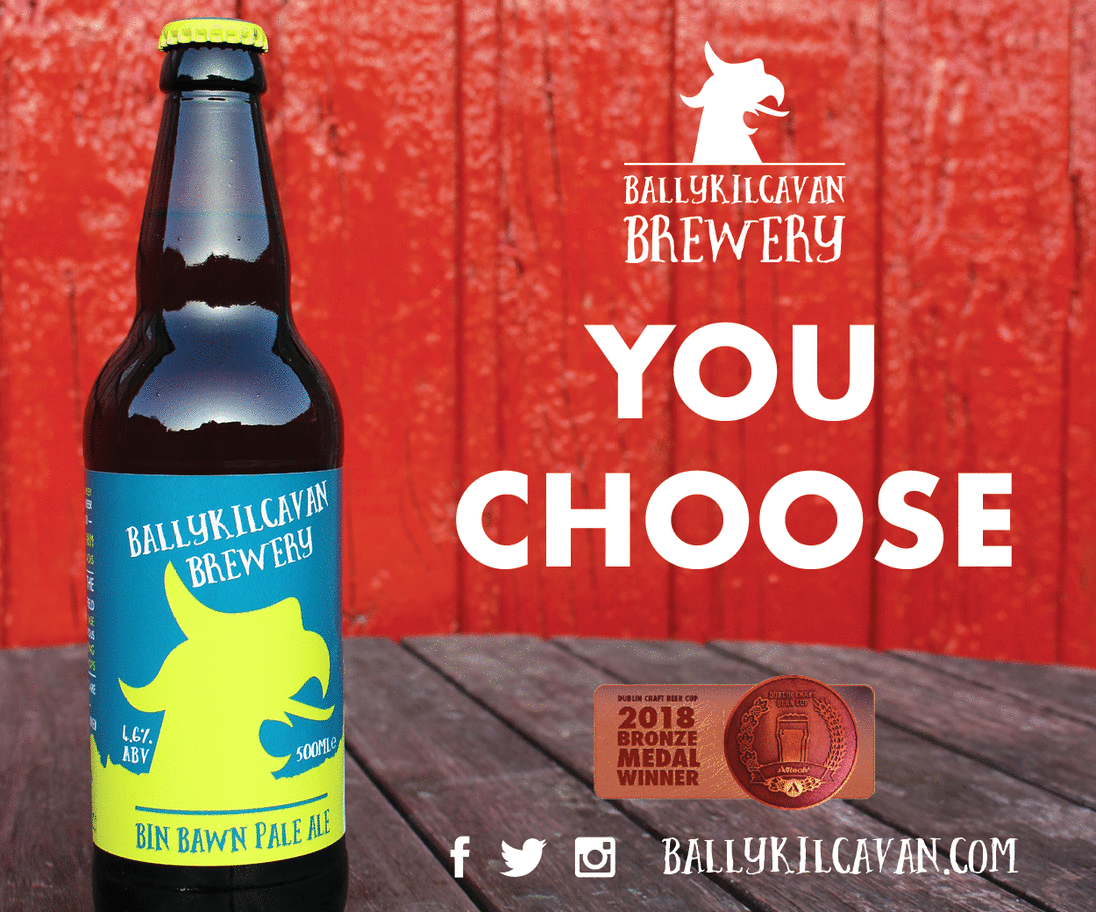 Leading vocalists Daniel Whelan and Julia Cahill promise to entertain you with toe-tapping numbers galore.
Daniel said: "We started rehearsing just before Christmas and it has really come together very well.
"Since February, we've really gone hell for leather and we are just refining it now."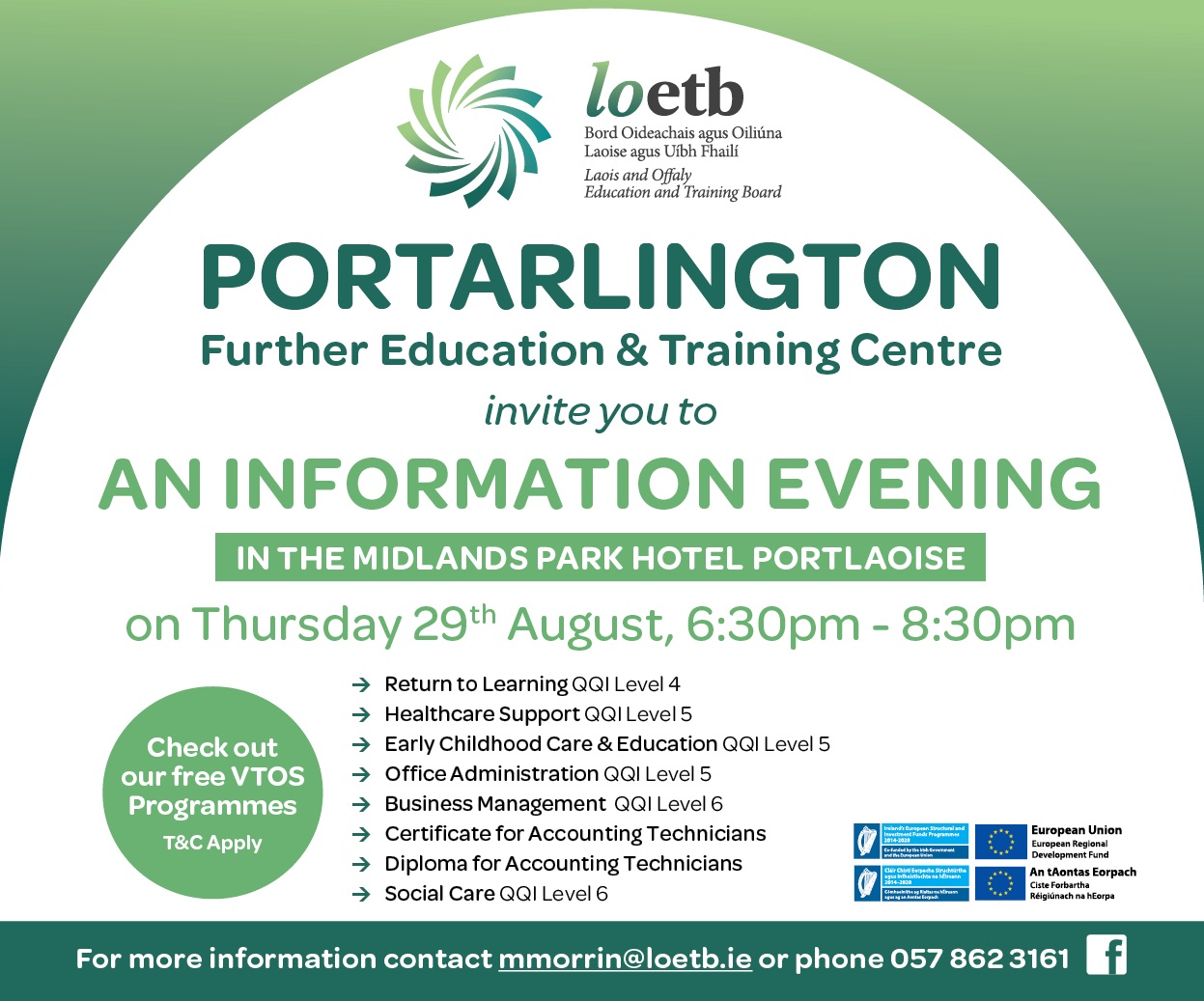 Julia explained how the girls became involved in the production: "I do stage school with Karen (Hackett) and when I heard she was helping the lads put on a musical, I jokingly said to her that if she needed any girls – then I'd be up for it.
"So she asked me and then, no offence to the lads, but there may have been a little bit of a lack of enthusiasm towards the dancing.
"So then Karen asked a few of the TY girls to come for the dancing and all of a sudden the lads started to dance properly! So it has really been great fun these past few months."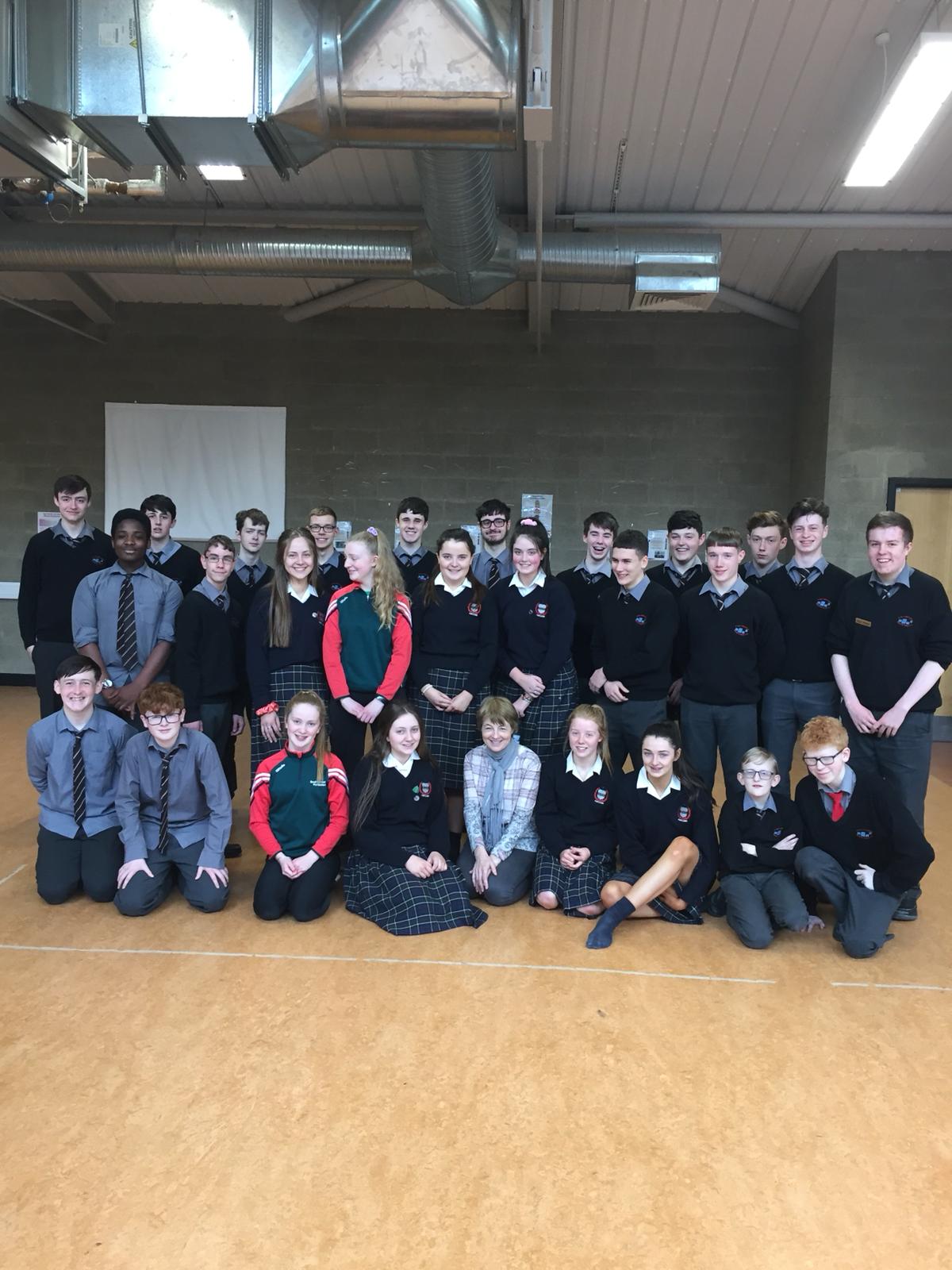 While Daniel and Julia have plenty of experience of being on stage, for the majority of the cast, this will be their first time performing in front of an audience.
Julia said: "It is really good to see some hidden gems who have never been on the stage before. People like Dara Ramsbottom and Sean Fred.
"Like I never knew that they could sing but they are absolutely class. They are so good and I don't say that lightly."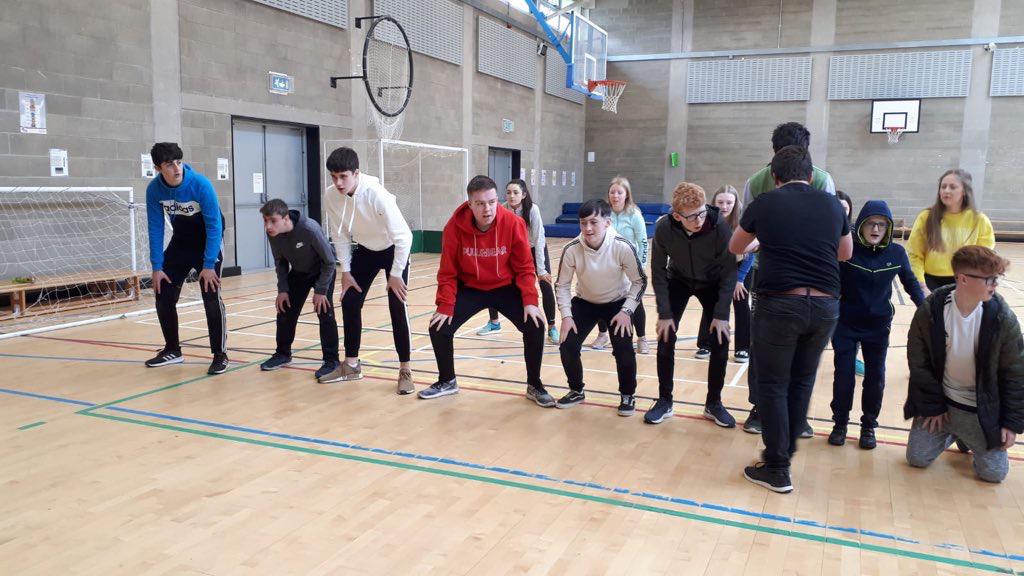 Fifth Year student Dylan Kerry, who plays characters called Potiphar and Zebulun in the show, also paid tribute the St Mary's CBS for all their assistance.
He said: "Special thanks to Karen Hackett our director, Eadaoin O'Connell our co-director, Lea Carroll our choreographer and Scoil Chriost rí for all their help with the all of the girls who have given up their time.
"A massive thanks to all the students, teachers and staff of St. Mary's CBS."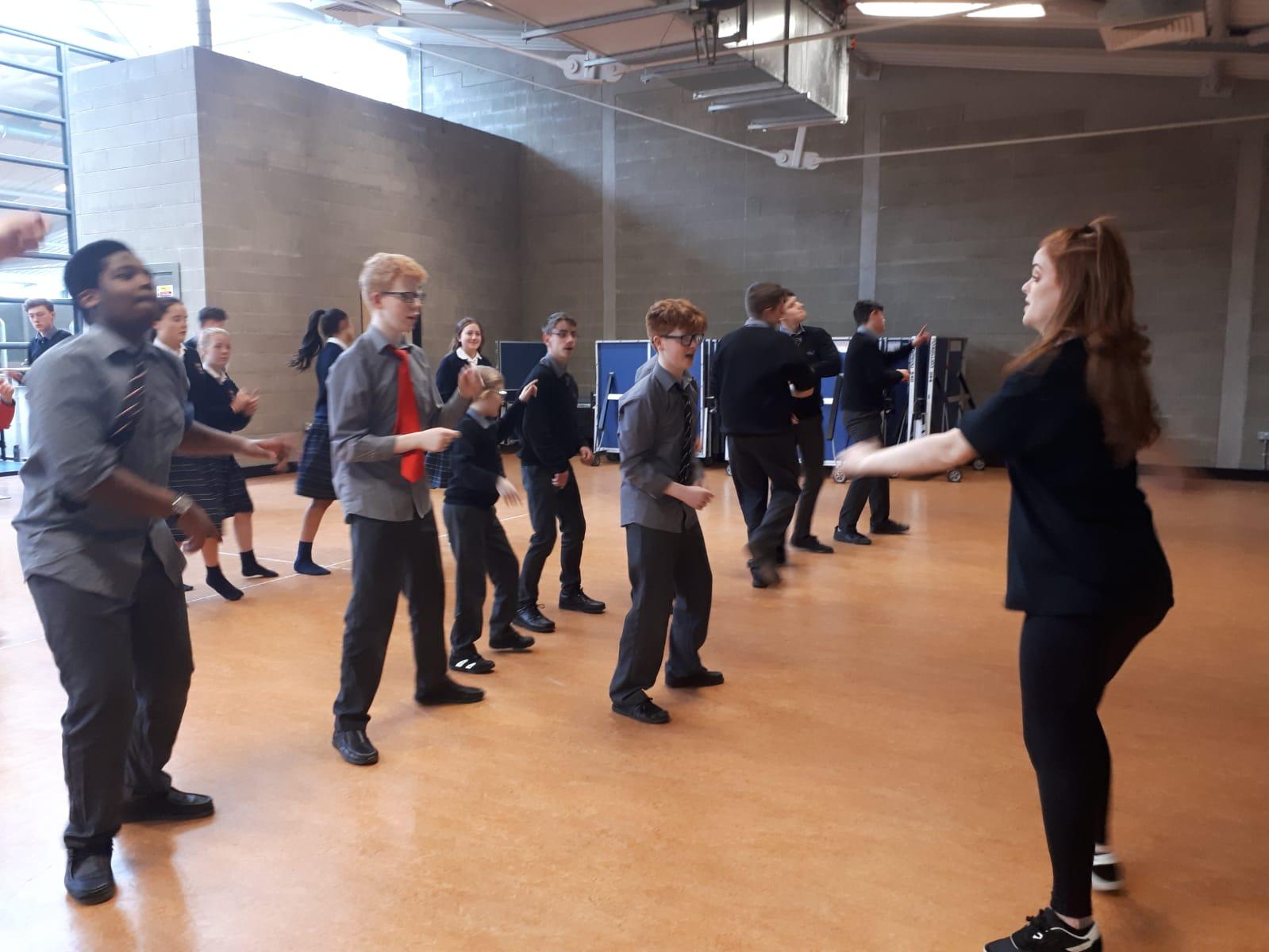 There will be evening performances on May 1 and 2 which kick off at 7pm while a matinee will take place at 10.30am on May 2 and 3.
Tickets are available at the Dunamaise Arts Centre and you can click here for more details.
CAST LIST
MAIN CAST:
Joseph – Daniel Whelan
Narrator – Julia Cahill
Jacob – Conor Ryan
Potiphar/Zebulun – Dylan Kerry
Dan/Pharaoh – John Davis
Issachar – Zion Powell
The Baker – Christian Kenny-Oman
Benjamin – Robert Laffan
Gad/Butler -Daniel O'Toole
Simeon – Dara Ramsbottom
Potiphar's wife – Lisa Keane
Napthali – Liam McNulty
Reuben – Sean Fred
Levi – Jack Spillane
Judah – Karl Mulligan
Asher – Deividas Liutkeviciusb
Ensemble 
Ty boys 2018/19
Transition Year Girls
Lisa Keane
Sarah Larkin
Sinéad Brady
Sintija Vaiciulionyte
Caragh LaCumber
Ellen Walsh
Aoibhinn O' Connor
Emma Roache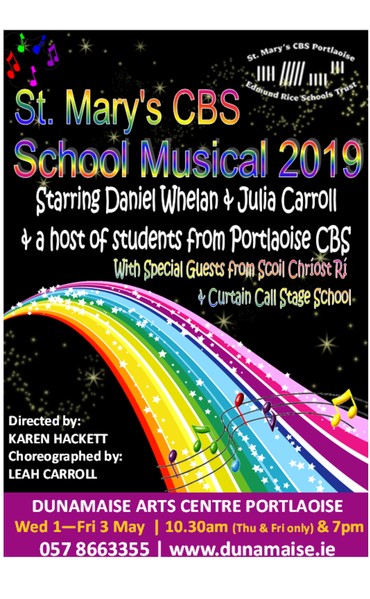 SEE ALSO – In Pictures: Bank holiday madness leaves Glenbarrow residents urgently calling for more parking spaces