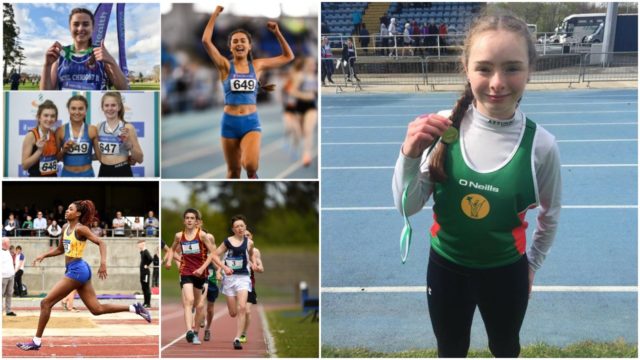 Laois athletes from seven different schools enjoyed success at the Leinster School's Track and Field finals at Morton Stadium in Santry, Dublin over the weekend.
Students from Heywood CS, St Fergal's Rathdowney, Knockbeg, Portlaoise CBS, Colaiste Iosgain, Scoil Chriost Ri and Mountmellick CS all took home medals from a range of different events.
In total, we had five gold, eight silver and two bronze medals.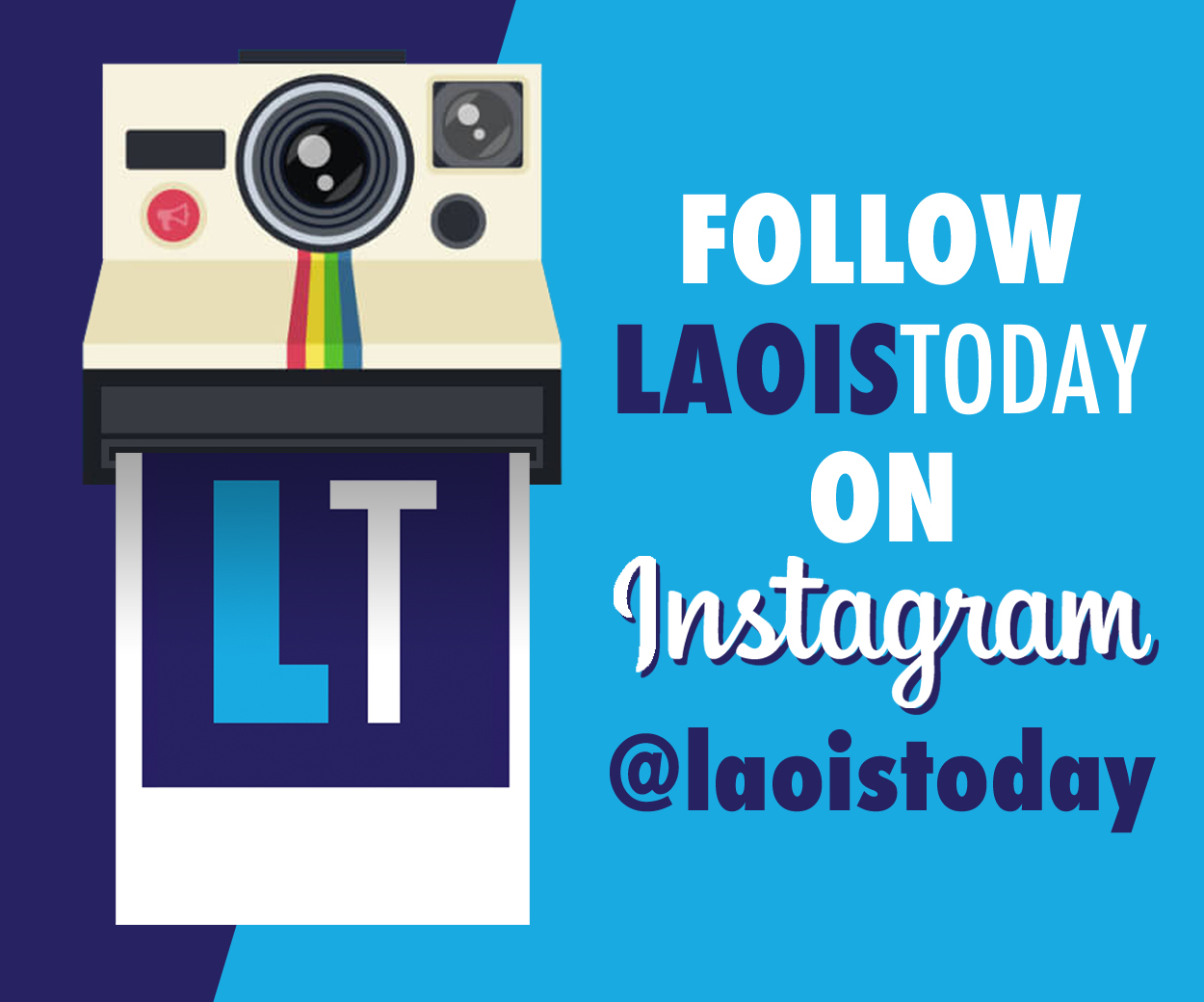 For the girls, Kaley Gozens (St Fergal's Rathdowney), Helen Ikpotokin (Colaiste Iosagain) and Ava O'Connor (Scoil Chriost Ri) all took home gold medals while so too did St Abban's Ruby Millet for Kilkenny College.
Kaley won gold in the Junior Girls Hammer with a throw of 32.07 while she also collected a silver in the Javelin.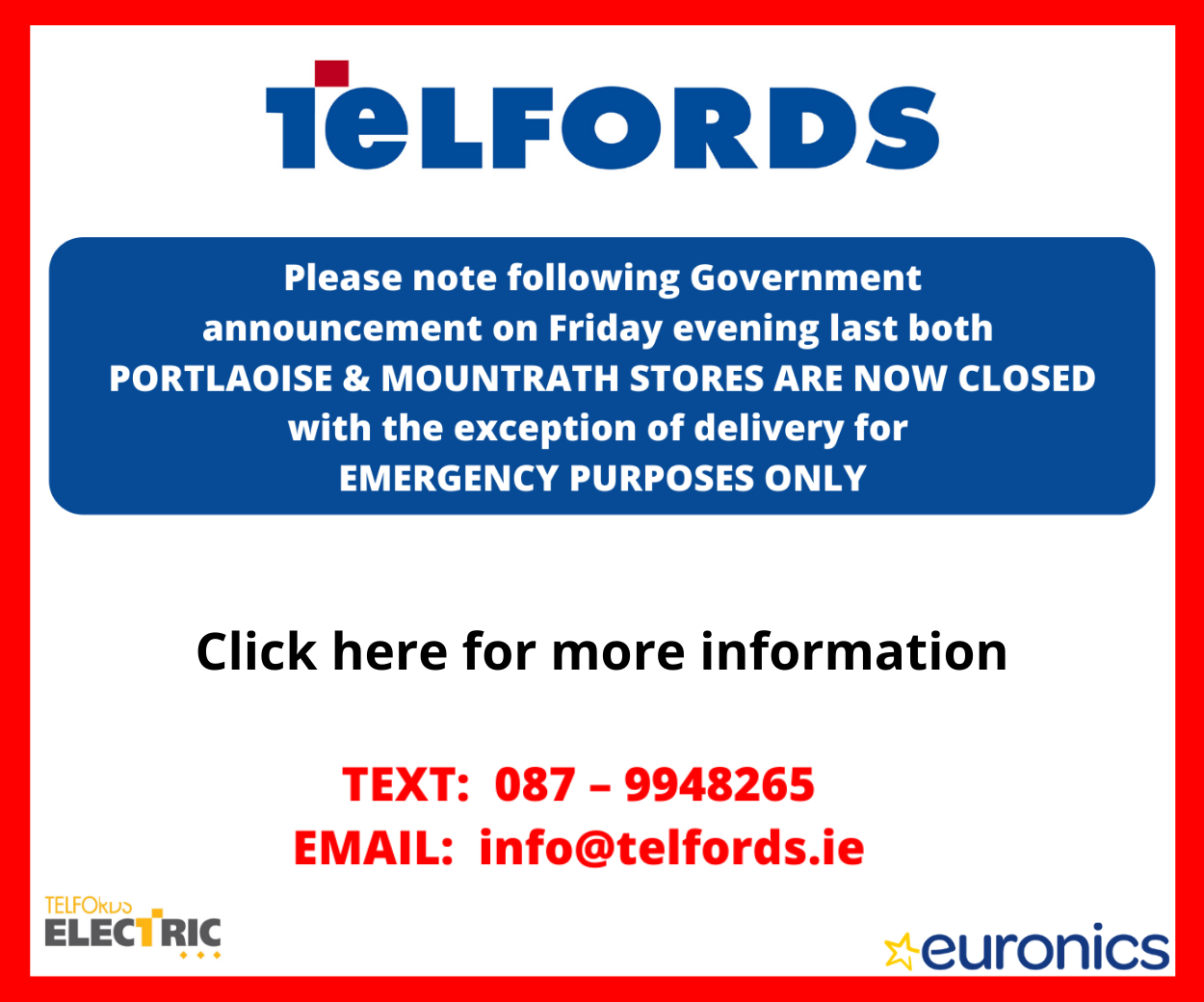 Colaiste Iosagain's Ikpotokin claimed gold in the Intermediate 300m while also picked up a silver in the 200m.
While Scoil Chriost Ri's O'Connor's time of 2.15 was enough to win gold in the Intermediate 800m while she also took bronze in the 1,500m.
Ruby Millet's jump of 5.81m in the Senior Long Jump brought gold home for her while Faye McEvoy took a bronze medal for Heywood in the 1,500m Junior Girls race.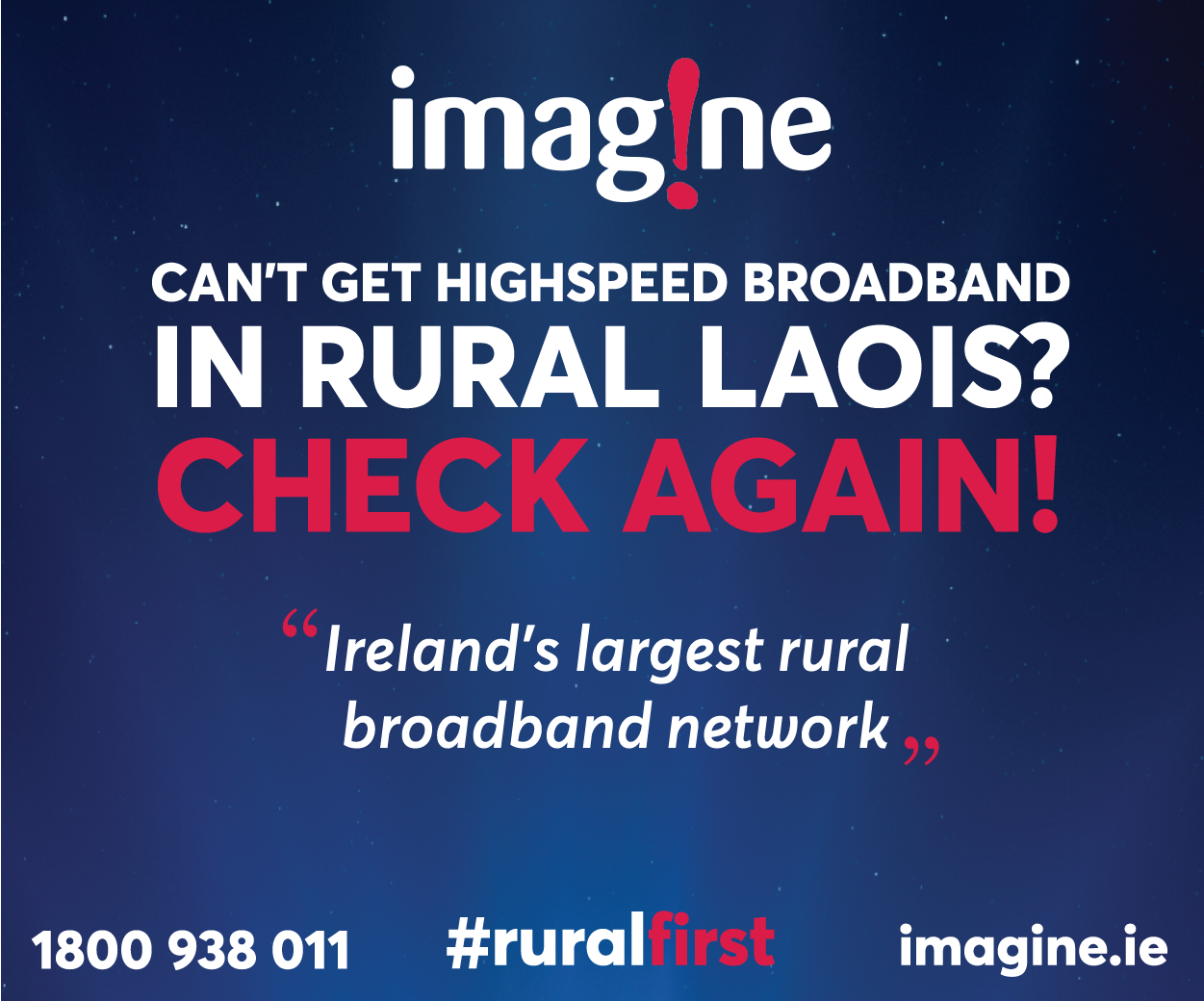 There were no Laois gold medals in the boys events but there were a whole host of silver and bronze.
Knockbeg's Canice Whearty took second in the Senior 400m hurdle race while Emo's Eoin Keenan came home with two silver medals.
The Portlaoise CBS student finished second in the Long Jump and the Triple Jump.
Mountmellick Community School were very well represented on the day by Ronan Hyland who ran a time of 2.00 in the Intermediate 800m to claim silver.
Meanwhile, the Portlaoise CBS Intermediate 4x100m relay team of Daniel Ubesie, Tobie Olaoye, Emmanual Abebe and Kevin Ogedegbe claimed silver.
While in the Minor Boys grade, Knockbeg College's McKenzie McIvor came home third in the 1,100m and Portlaoise CBS Anthony Idris also won a bronze in the Triple Jump.
Congratulations to all and best of luck to those who will go forward to the All-Ireland's.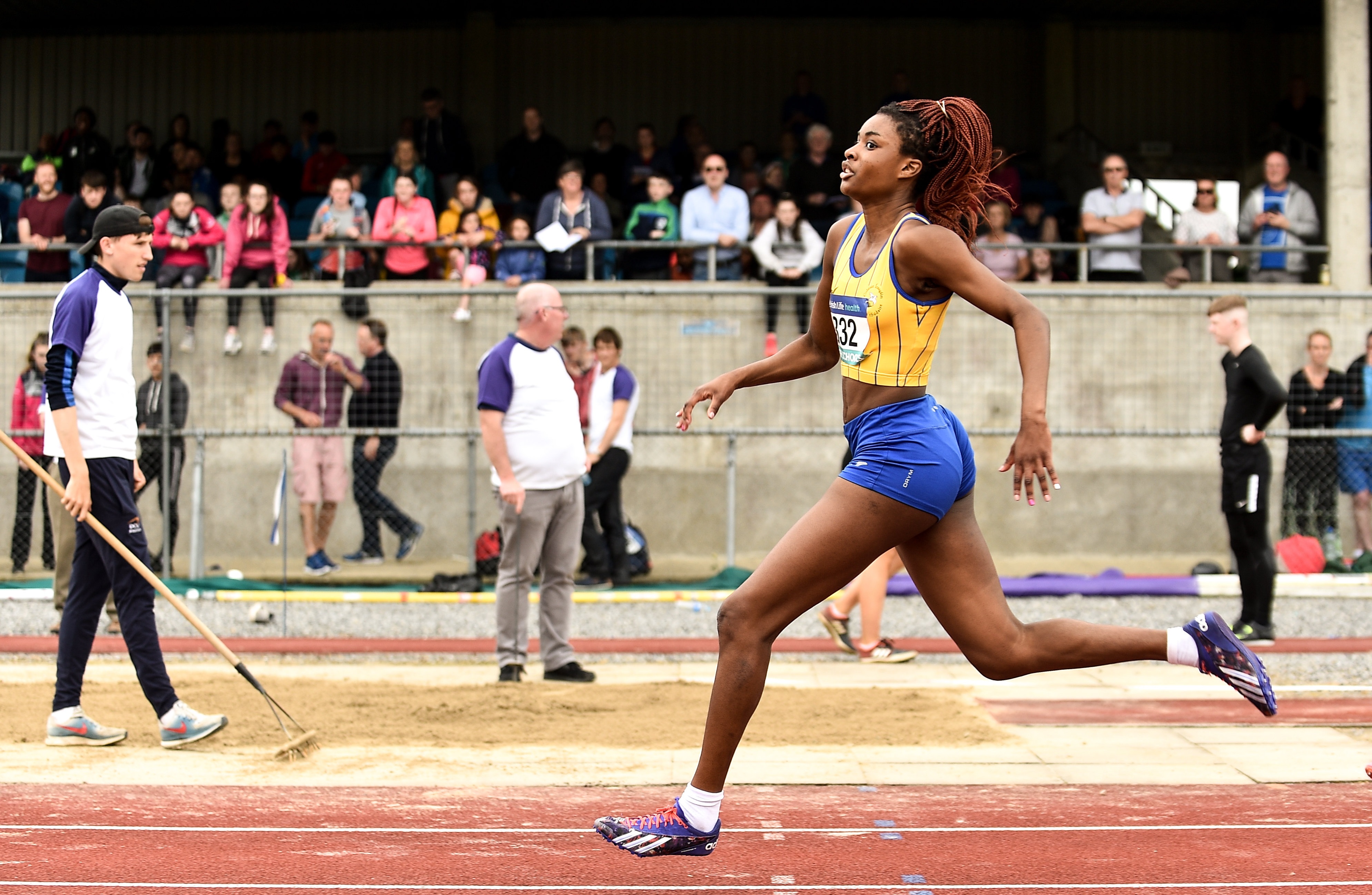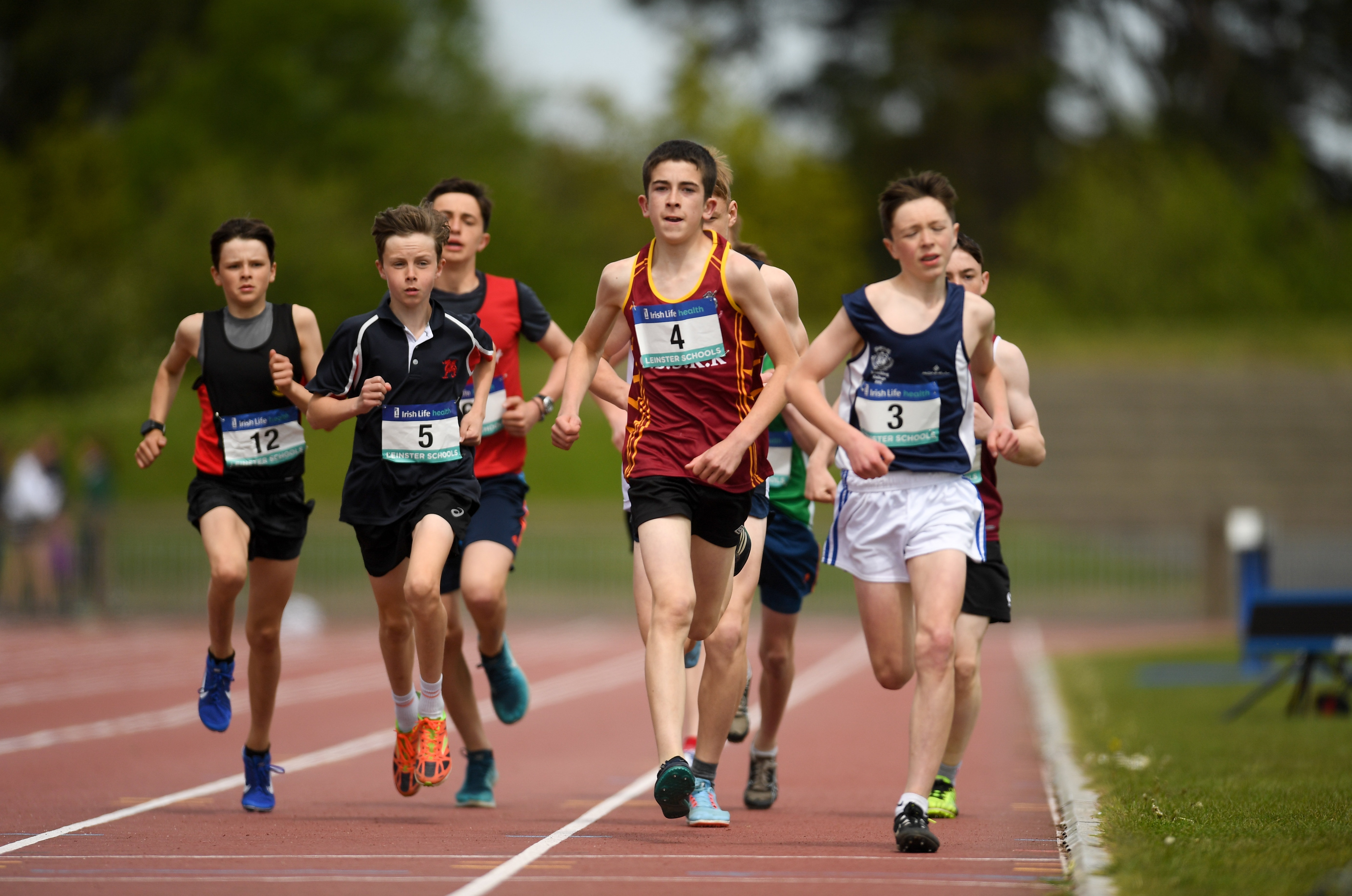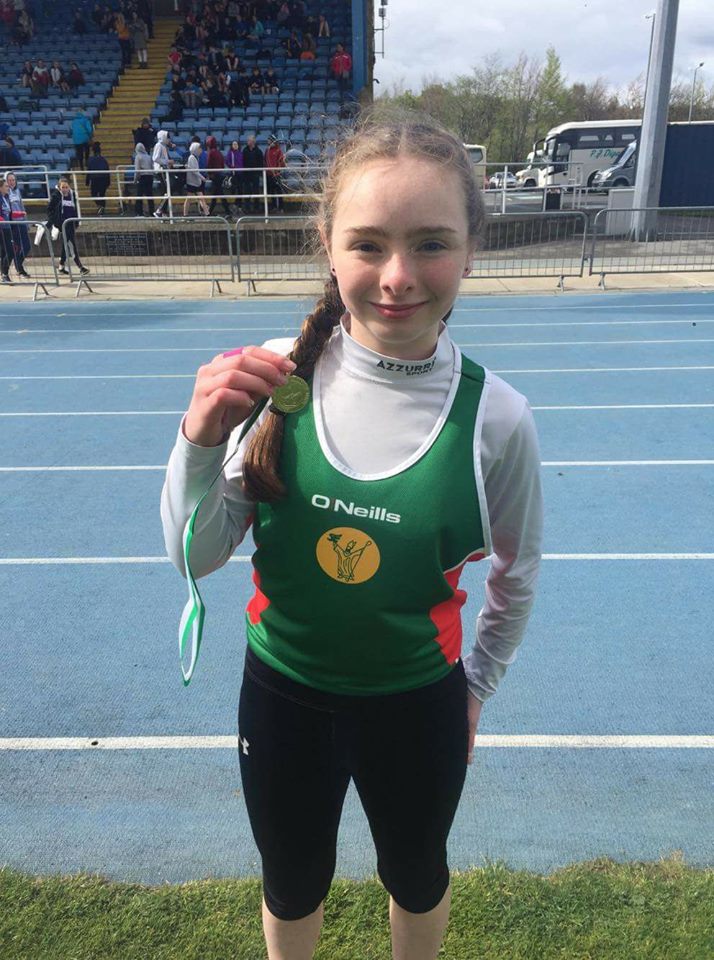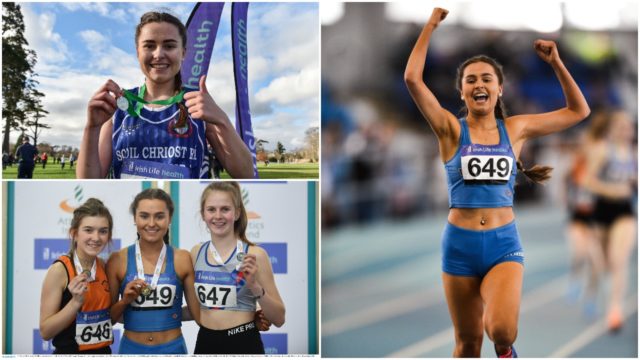 SEE ALSO – Sadness in Emo as much-loved Eileen Kirwan passes away