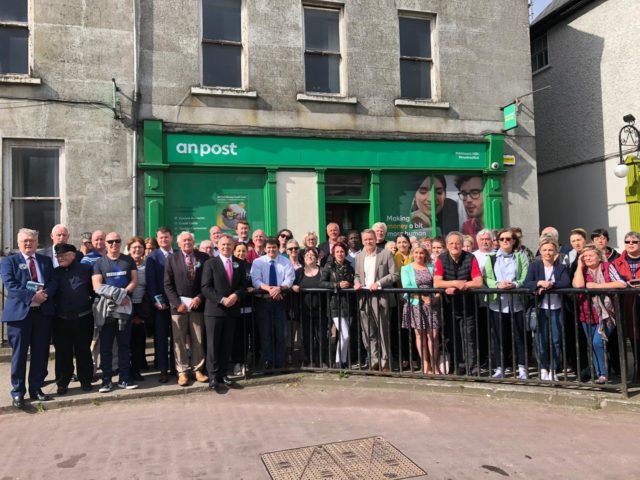 "I cannot sleep. If I sleep, I have nightmares. I have nightmares about it."
These are the words of Assumpta Gorman, owner of O'Gormans Newsagents, who expresses visible fear and dread over the planned move of Mountmellick post office out of Main Street to McConville's SuperValu.
"It's heartbreaking. I'm nearly 70 and we took over the business nearly 40 years ago. We've worked hard at it – and we've had three bloody recessions.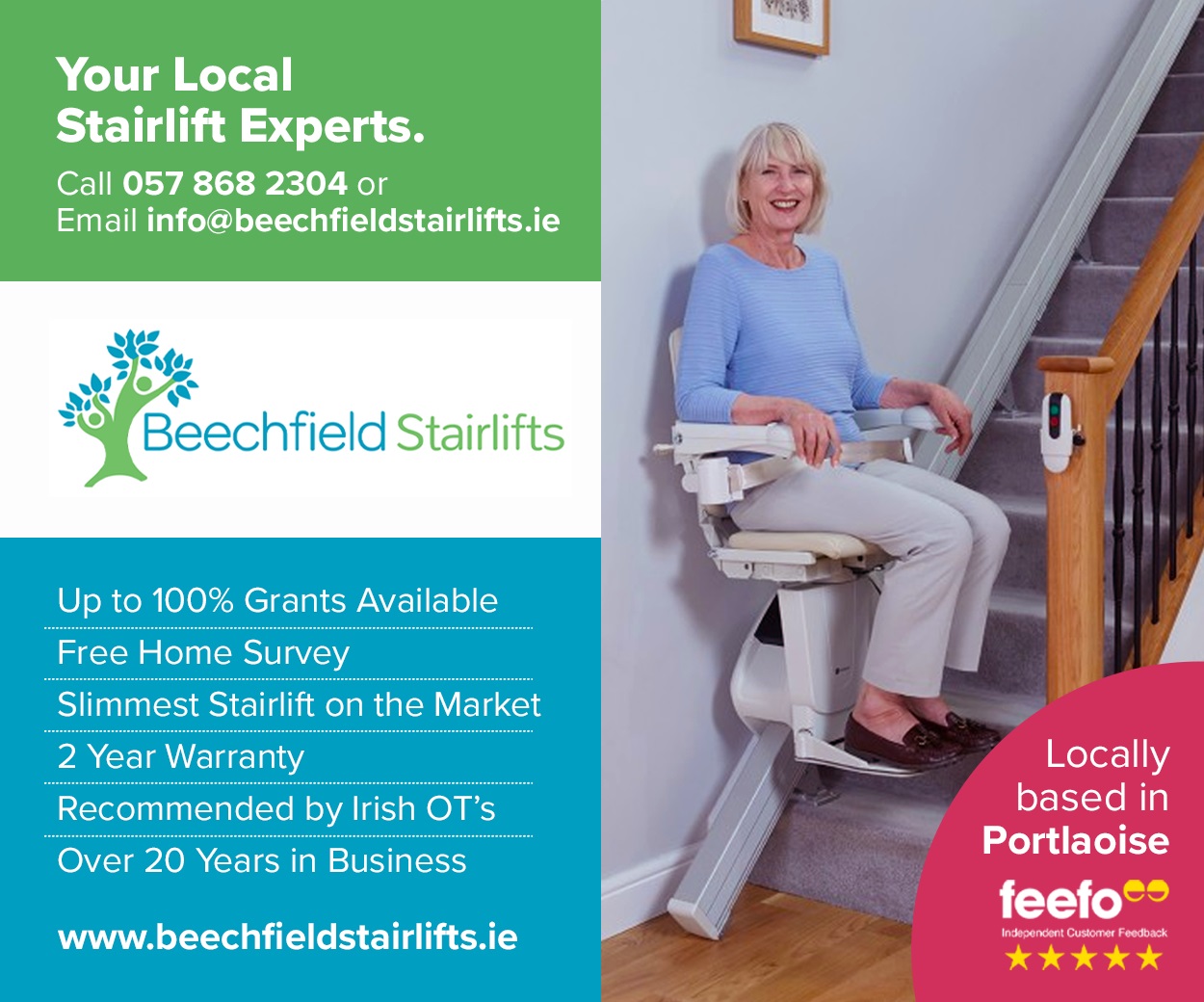 "We got through the recession, which nearly devastated us. Look it the recession is still in Mountmellick, it has never left. But it's not as bad now and you start to have a bit of hope and then this happens," said the Mountmellick newsagent.
O'Gormans currently employs seven people – including three family members – and Assumpta dreads the loss of jobs on main street.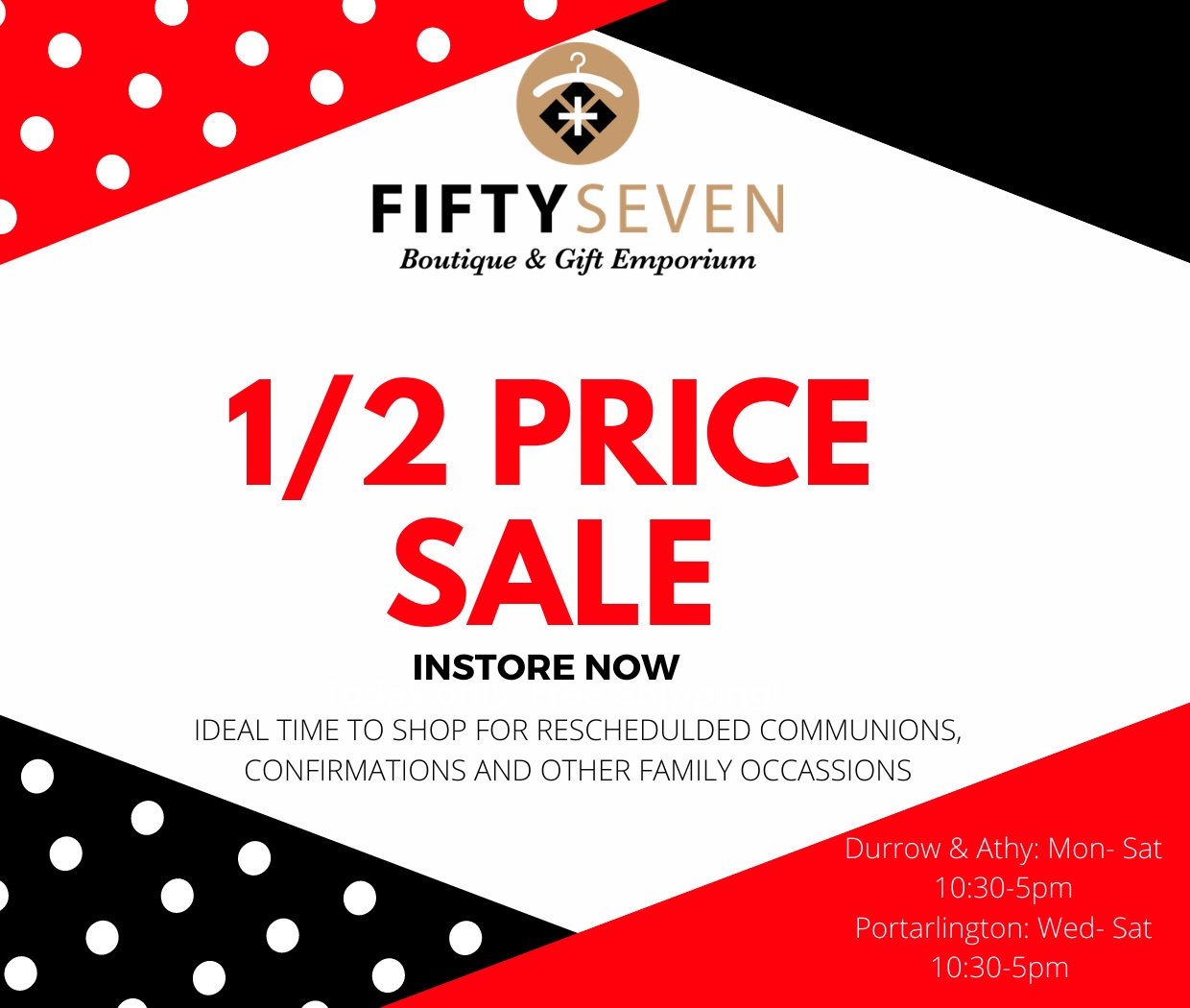 "People say, 'Ah sure you have the college [Mountmellick Community School]! The college is kids coming in spending 50 cents or €1. It's great to have them and thanks be to God that we do but they're gone five months of the year.
"People just don't think things through. The amount of jobs that will be lost on this street – it'll just be horrendous. It will be dead.
"Places will close and all of the little shops that have opened along the street here in the last year or two – they'll be gone. There's no doubt about it."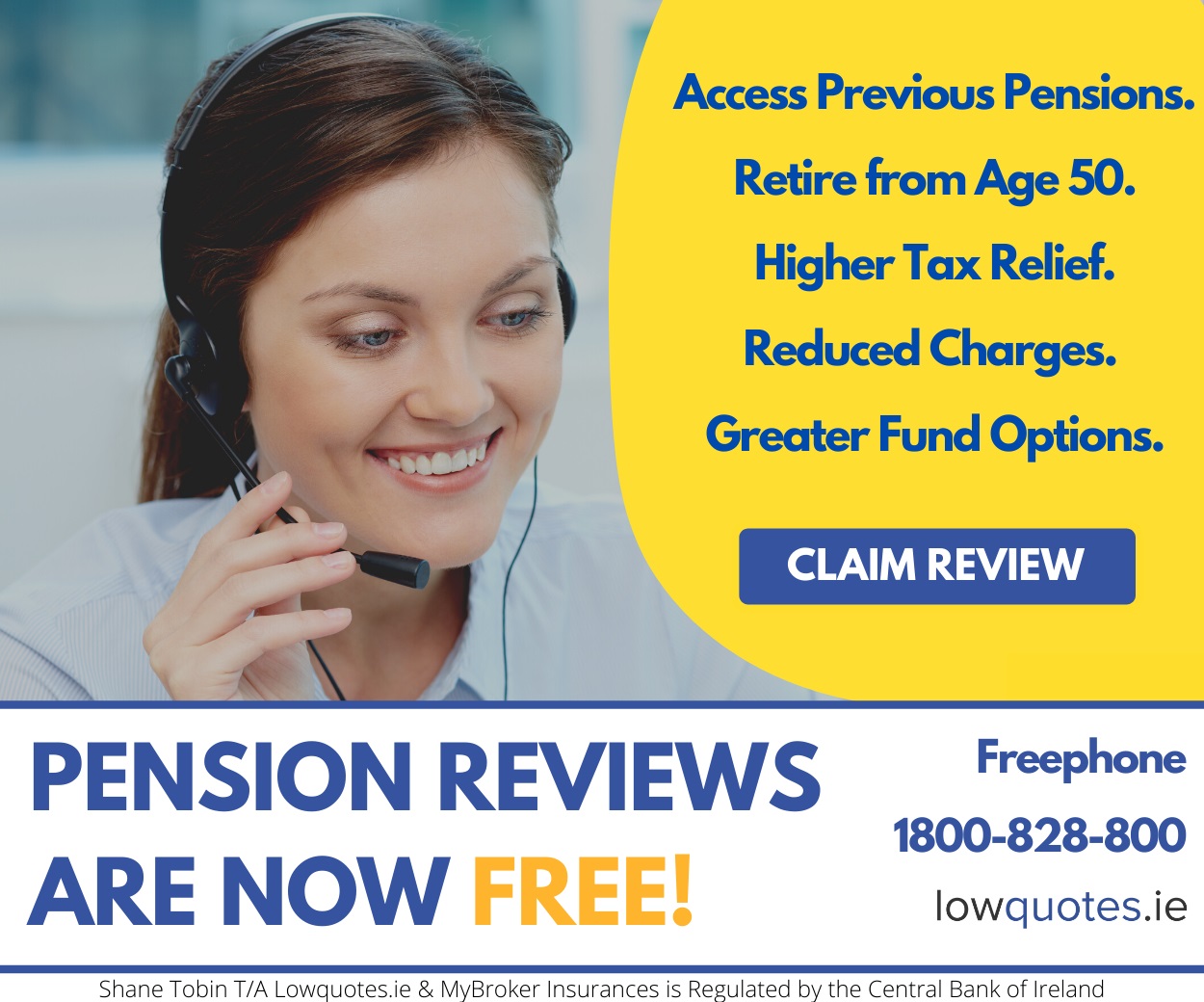 Visibly upset, Assumpta continued: "I can't understand what they're doing and the fact that they're allowing An Post to do this because they're trying to keep the life in little towns and they do this? They'll decimate it!
"I am very close to tears and I'd say a good few more than me are too."
Assumpta also spoke about pensioners from the centre of the town needing to travel get their pensions.
"People who live on the Tullamore road end of town can get Townlink down there but they'll have to get taxis back because Townlink isn't around every hour.
"Of course they're going to do their groceries when they're that far so anywhere else along this street – supermarkets, butchers – gone.
"The place here is ideal. Just modify it and modernise it. I just dont understand it at all, I don't understand how anyone could allow it or how anyone could do it to the people of the town. The loyalty is just not there. Greed. Just greed is doing it.
While Assumpta expressed that she feels helpless in the situation, O'Gormans have done their part to take action.
Since last Thursday, they have formed a petition which has gathered 300 signatures objecting to the move.
"Some see it and some ask. We ask every one who doesn't see it!
"It just gives us something to do because we're totally helpless. Are we just being fobbed off by the politicans with a meeting here and a meeting there? Just to keep us quiet?
"People from other towns have asked to sign it because they're so annoyed about what is happening all over the country. It's not just here.
"Seemingly there was a woman from Wicklow in the other day and she said that Wicklow town is decimated. Anywhere people go and see that the post office is moved out of the centre of the town, it has destroyed the town."
The move is set to happen over the June bank holiday weekend but a number of people are anxious to stop this happening.
One of these people is the John Miller, the nephew of Ms Eithne Burns, who was the previous postmistress and is the owner of the post office building.
The post office belonged in Burns family since 1900 when it first opened. In the 2000s Ms Burns retired and leased the office to the current postmistress, Thelma Graham.
John handles the affairs for his aunt Eithne and spoke about when she first heard that the post office was set to move to SuperValu.
"She was very sad. We only found out after it went online. I think she might have heard rumours before this but it was only confirmed on Saturday when I rang her," said John.
He continued: "She has a strong affection for the post office being there. Not just for the post office business but because she grew up there and because it's been in her family since the 1990s."
When asked if Eithne would mind an alternative, such as doing repair works and building onto the post office, John said she was 'totally open' to it.
"She's totally open to renovating it. It's a vocal point of the town. It's sad to see when the town is struggling and another business has been taken out of it.
"Even if the post office was moved into the square [O'Connell Square], then at least it would still be in the centre of the town," said John.
Former Fianna Fáil minister and Mountmellick main street businessowner John Moloney contacted LaoisToday to say:
"Following the protest last Tuesday morning I contacted Mr John Miller (nephew and representative of Ms Burns)to ask would he agree to a meeting to discuss the future of Mountmellick Post Office.
"Mr Cyril Morris and I met Mr Miller on Wednesday evening We asked Mr Miller if he would agree to enter into negotiations with An Post with a view to extending the post office into Ms Burns private residence adjoining the existing post offfice.
"The Burns Family over the generations have proven their commitment to the people of Mountmellick and they want to see the post office remain."
He added that he fully supported the retention of the post office in the centre of the town.
"I fully support the retention of the post office not just because it has always been there, but also to support Government policy to ensure that life and commerce be encouraged to remain in the town centre.
"The post office, if retained and expanded, could be upgraded to become a modern computerised secure facility at the heart of the town beside the town square. It could go on to attract further investment in the town square and adjoining streets.
"I will make An Post aware of the fact that Mr Miller can provide the necessary extra floor space to allow for expansion and upgrading and obviate the need to transfer the post office."
SEE ALSO – Issue of Climate Change 'is coming up on the doors'