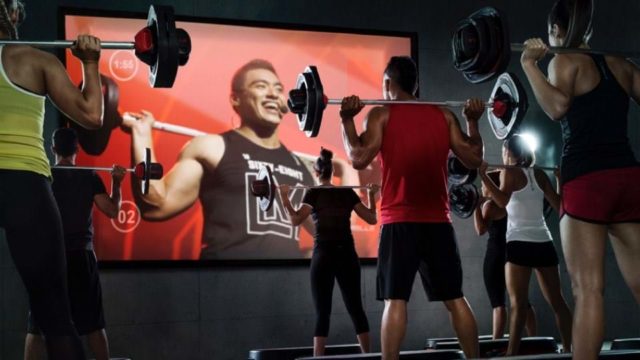 Zest Leisure Club at the Killeshin Hotel are delighted to introduce the launch of Les Mills Virtual this weekend.
Les Mills Virtual offers the world's best classes to pumping music on a big screen in studio.
It's a truly inspiring experience that will drive amazing results. Les Mills Virtual at Zest Leisure Club offers a range of five different classes with something to suit all ages or fitness levels.
BODYBALANCE™ is a mix of yoga, pilates and tai chi for anyone and everyone. It uses a range of movements and motion set to music that will improve your mind, your body and your life leaving you feeling calm and centered.
BODYCOMBAT™ is a high-energy martial arts inspired workout. You'll learn how to punch, kick and strike your way to superior fitness and strength.
BODYPUMP™ is the original barbell workout for absolutely everyone. Using light to moderate weights with lots of repetition (reps) BODYPUMP™gives you a total body workout that burns calories, strengthens and tones.
CXWORX™ provides the vital ingredient for a stronger body while chiseling your waist line. A stronger core makes you better at all things you do – it's the glue that holds everything together.
SPRINT High-intensity interval training on a bike. It's a short, intense style of training where the thrill and motivation comes from pushing your physical and mental limits.
Visit Zest at the Killeshin Hotel Portlaoise for the  Summer Launch on Saturday June 15 from 9am to 5pm a range of membership offers available on the day, meet with the team, try out some of the classes, trail the pool and gym and discuss with the team how Zest can help you achieve your fitness goals. For more information contact   057 8631219 or email zest@thekilleshin.com
SEE ALSO – Inflatable fun hour at the Killeshin Hotel