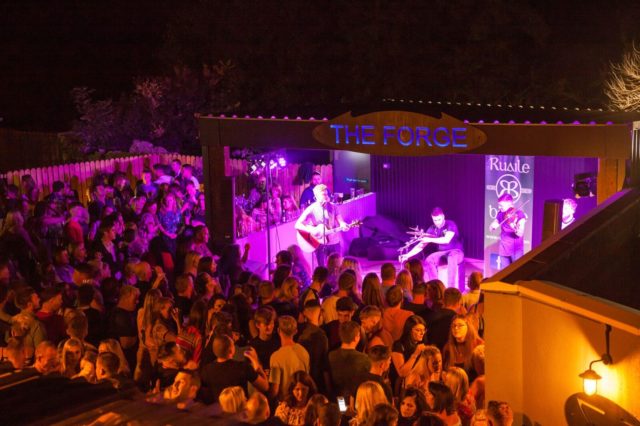 The Forge Beer Garden in the Anvil Inn in Portarlington is fast becoming one of the top live music venues in the region – and they have an extra special weekend of entertainment on July 13/14 with a host of top bands lined up.
The Forge Festival live music event takes place over Saturday and Sunday, July 13/14 – with free entry all weekend. 
Among the bands to feature are the ever-popular Transmitter, Cardinal Sins, Toxic Twins, No Limits, Rubber Dinghy and John Tobin.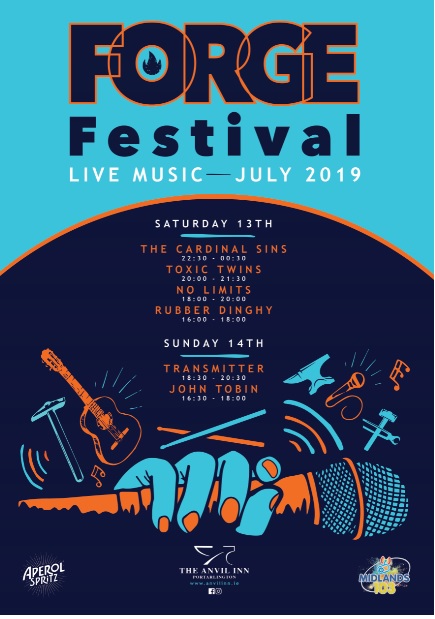 Rubber Dinghy are first up and get the show underway at 4pm on Saturday with No Limits at 6pm, Toxic Twins at 8pm and Cardinal Sins on stage at 10.30pm, when the venue is sure to be hopping.
On Sunday, John Tobin begins the live music at 4.30pm with Transmitter set to play from 6.30pm to 8.30pm.
In addition to the acts, there is also a writer's block, a singer-songwriter competition and finger food is served all weekend.