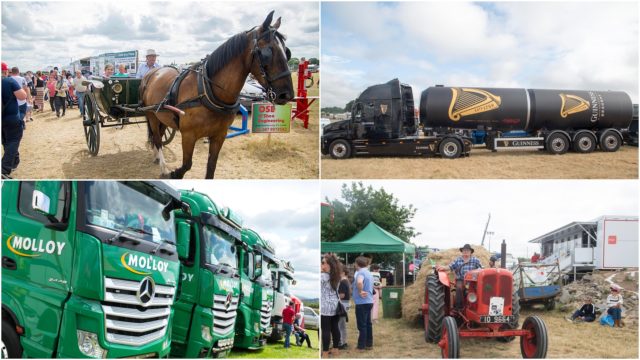 The Ossory Show is one of Ireland's longest-running agricultural shows and it's back again on Sunday, July 28.
The hugely popular Ossory Truck Show takes place on the same day.
The event – which was set up in 1898 – takes place in the showgrounds, which are located in Coolfin, Kilbreedy, Rathdowney.
This year's show will once again feature a a massive truck, vintage car and tractor show as well as:
Old time threshing
All Ireland Tog of War
Truck-pulling competition
Ossory Show All Ireland Male or Female Calf Competition
Meadow Meats €2,000 Super Beef Championship
AIB Pedigree Interbred Calf Class
Ashbourne Meats All Ireland Senior Breeding Heifer
Ladies Side Saddle
Ossory Show €400 Working Hunter Champion
Nominations to Top Stallions
Timothy Wilson Memorial/Perpetual Trophy
Most Glamorous Granny, Little Miss Ossory, Most Suitably Dressed Boy, Most Suitably Dressed Lady
Local Home Produce
Donkey Derby
Dog Show
Tradestands
Flowers
Crafts
Poultry
Goats
Art
Baking
Entertainment
Junior Sections
Vegetables
Sheep
Cattle
Horses
Eggs
Truckers Barbeque
It all kicks off on the eve of this year's Ossory Agricultural Show, with our Truckers Barbecue, at the Ossory Showgrounds.
Derek Garfield & The Young Wolfe Tones take to stage at 9:30pm, and it promises to be a really great night's entertainment!
Derek and the 'Tones will be supported by a DJ act, and it all begins at 8pm.
Tickets for the event are priced at €15, will be available locally, and all proceeds raised will benefit Rathdowney Scout Group, and the Rathdowney Events Committee.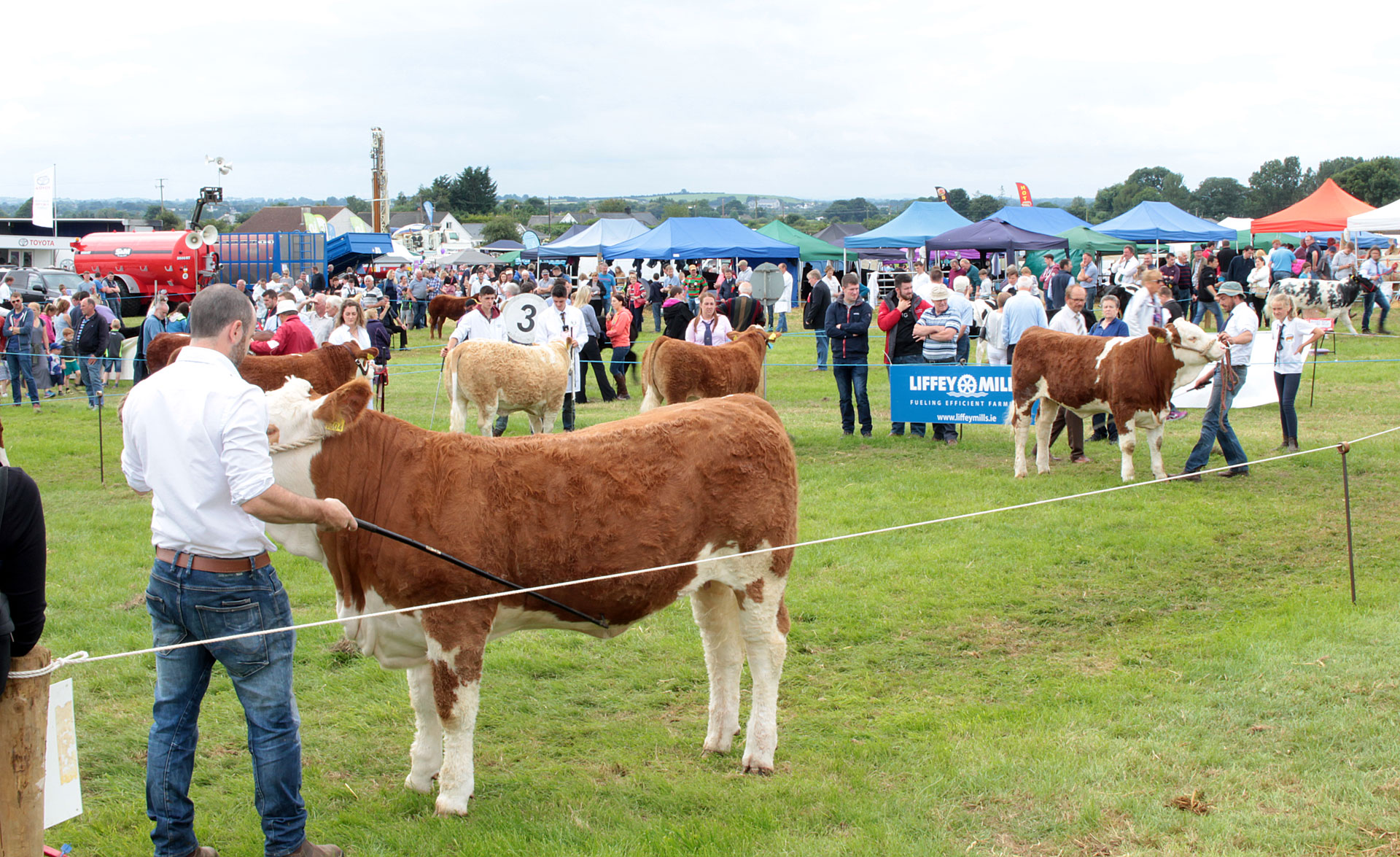 Classes
You can find out all the information about the various classes here, including sheep, cattle, horses and pigs.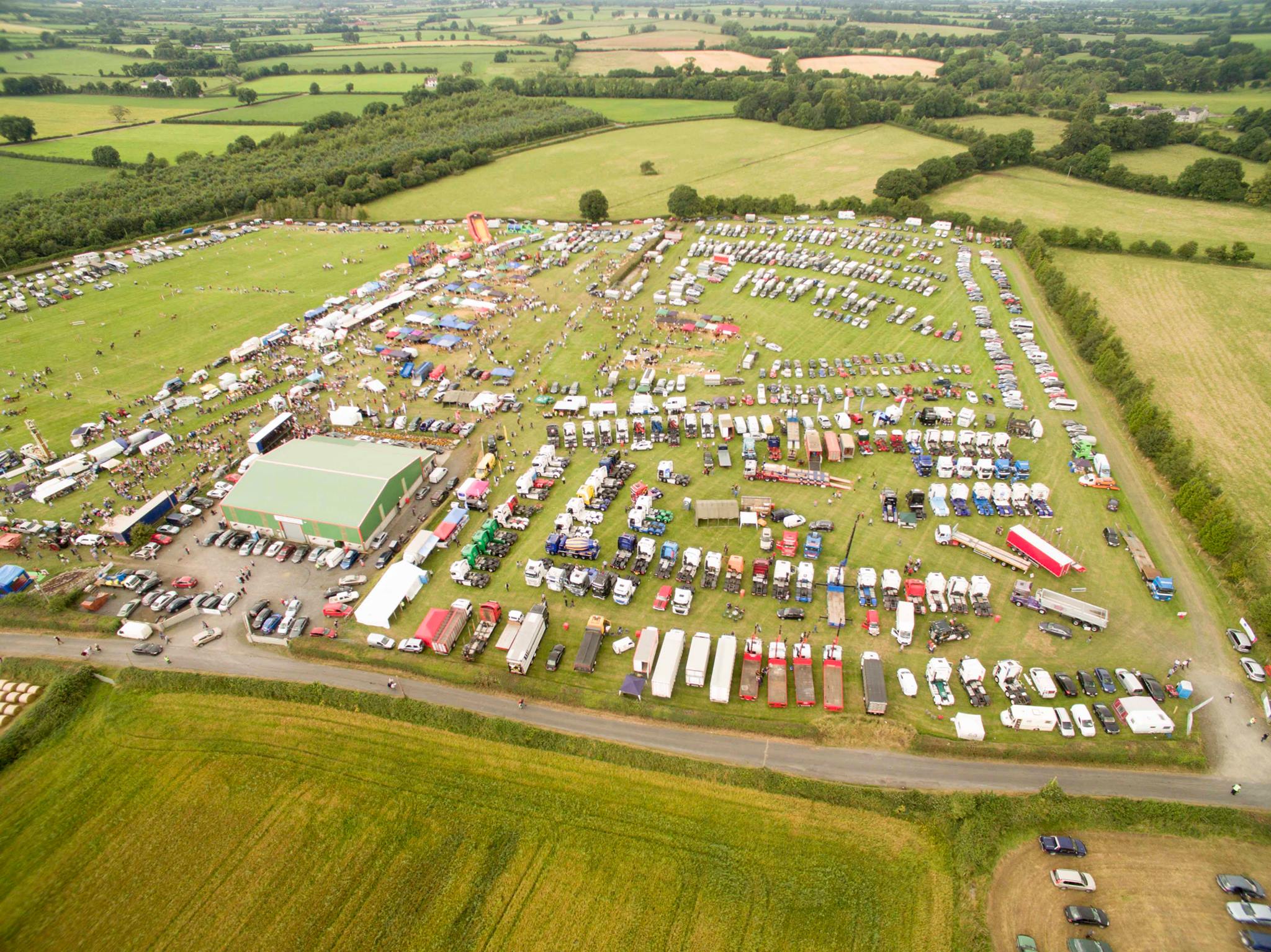 Further Information
For show schedule and further details, contact Catherine Fitzgerald – Secretary, Conoboro Road, Rathdowney, Co Laois – 087 9975902
Email – ossoryshow@eircom.net
Website – www.ossoryshow.com
Chairman – Peter Ging, 086 2394573
Other enquiries for Trucks/Vintage – Seamus Costigan, 086 2306828
PRO – Brian McCartney, 086 1719696
Tradestands and General Enquiries – Canice Gorman, 087 2326493
SEE ALSO – Moment in Time: Some great photos from the Ossory Show in the year 2000