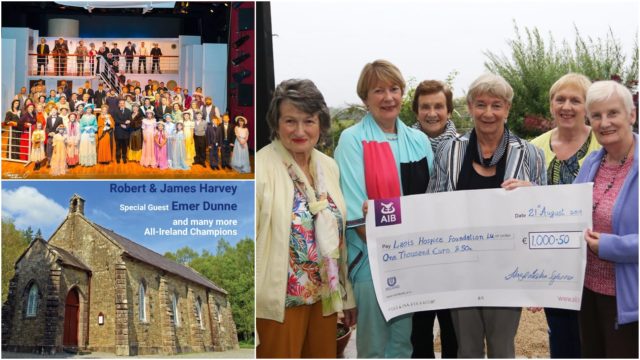 Trad concert in Camross for Lacca Church restoration
The local community in Camross have a right night planned in the Community Hall on Sunday, September 14, in aid of the Lacca Church Roof Restoration fund.
In what is sure to be a great event, the high-achieving Camross Comhaltas group are providing musicians and dancers while the outstanding Emer Dunne and Robert and James Harvey will also perform on the night.
There will also be a selection of All Ireland champion dancers and musicians.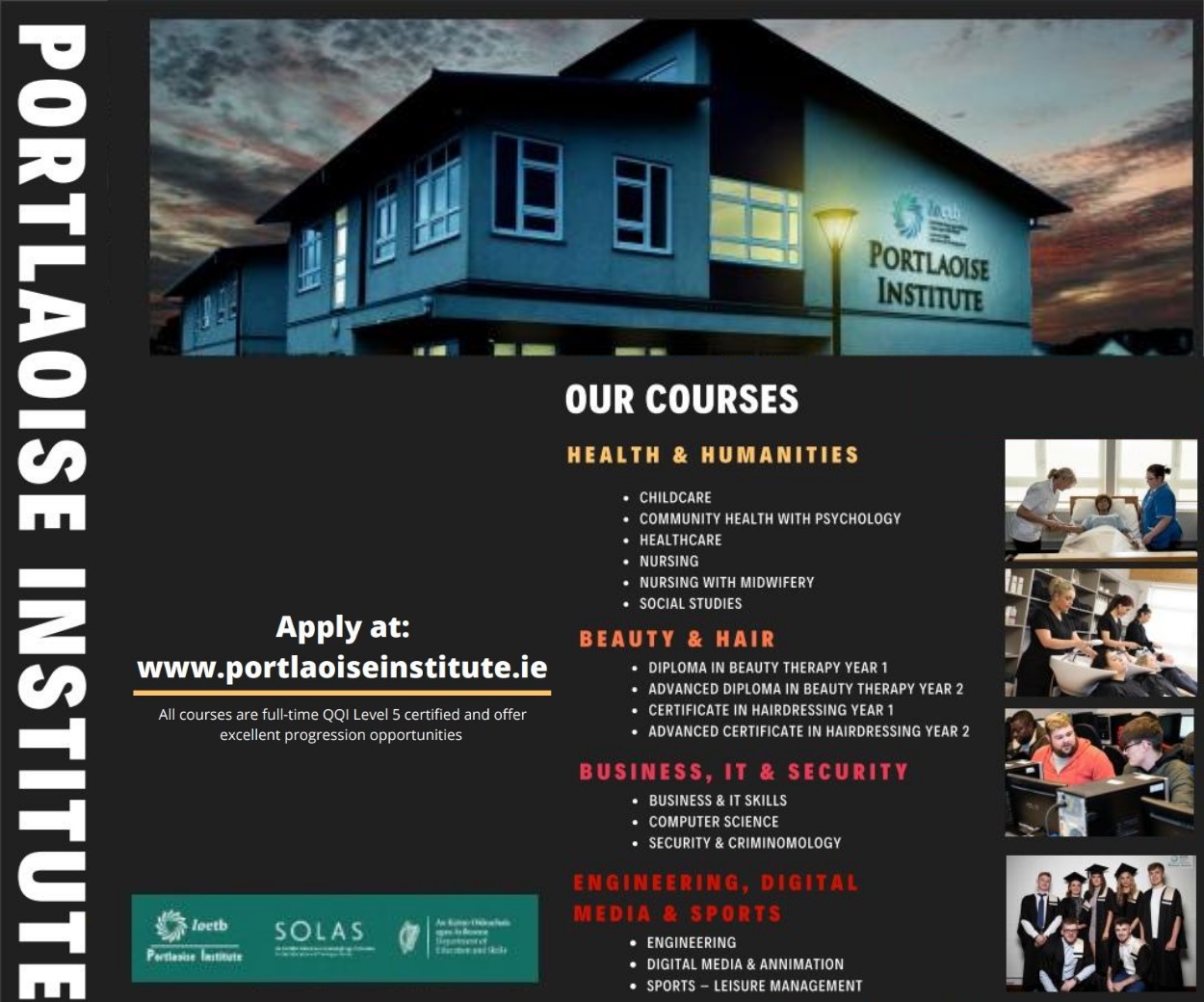 The event takes place at 8.30pm in Camross Community Hall on Saturday, September 14. Tickets are €10 and further information can be got from Moira Harvey on 083 4408002.
Council honour for Portlaoise Musical Society
The Portlaoise Musical Society are to be honoured by Laois County Council for their wonderful achievement of their production 'Titanic – The Musica;' being named as 'Best Overall Show' at the prestigious Association of Irish Musical Societies back in June.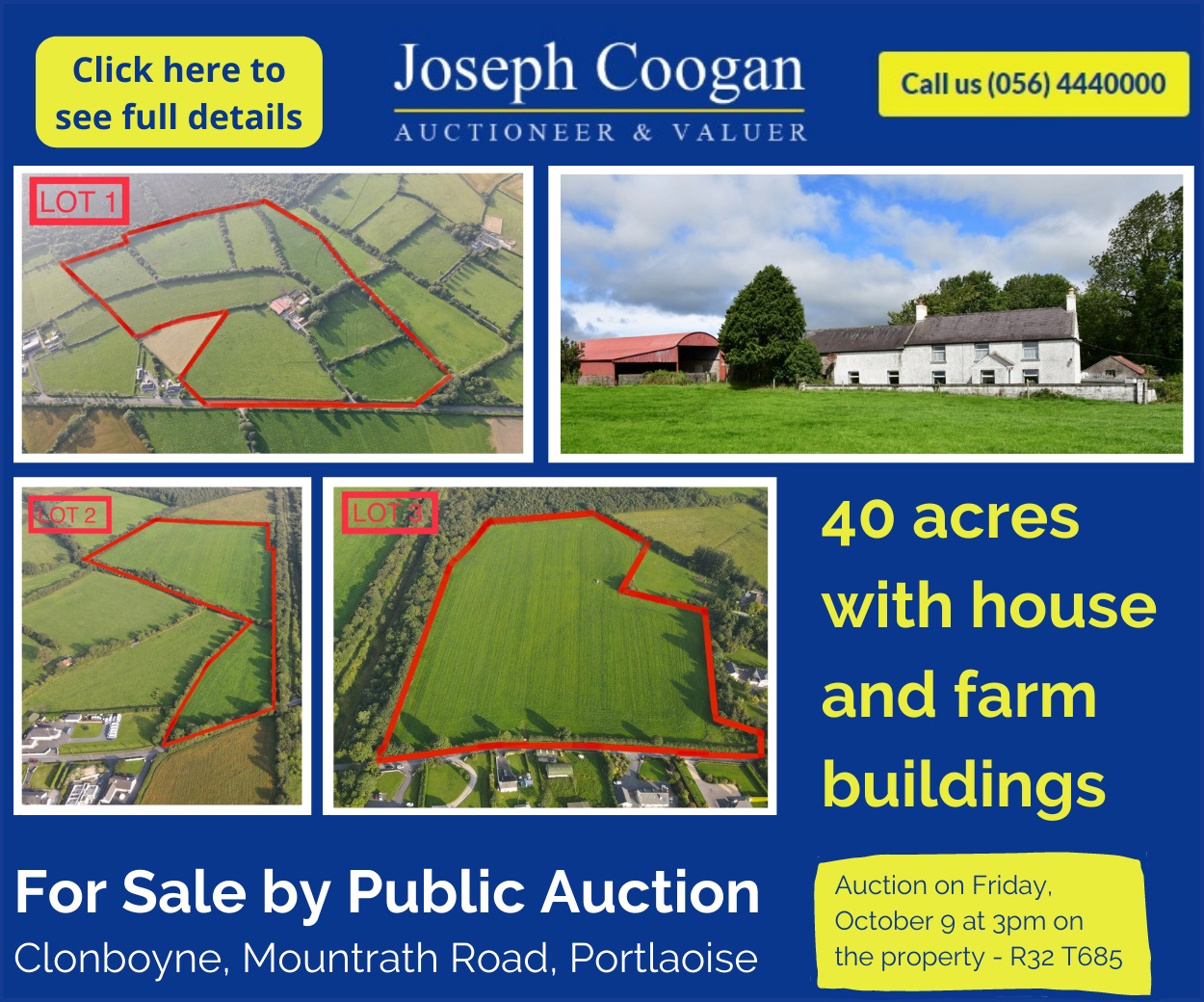 This was a momentous achievement to mark the group's 20th anniversary. They will be honoured in the Council chambers in September.
Hazel's Open Garden Day raises over €1,000 for Laois Hospice
An Open Garden Day in Gortnalle Gardens raised €1,000.50 for Laois Hospice with the cheque presentation taking place recently/
Hazel Luskin Glennon presenting Irene Murray, Treasurer, and Mary Delaney, Secretary, of Laois Hospice with a cheque for €1,000.50, the proceeds of Hazel's Open Garden Day in Gortnalee Gardens in supporting Laois Hospice.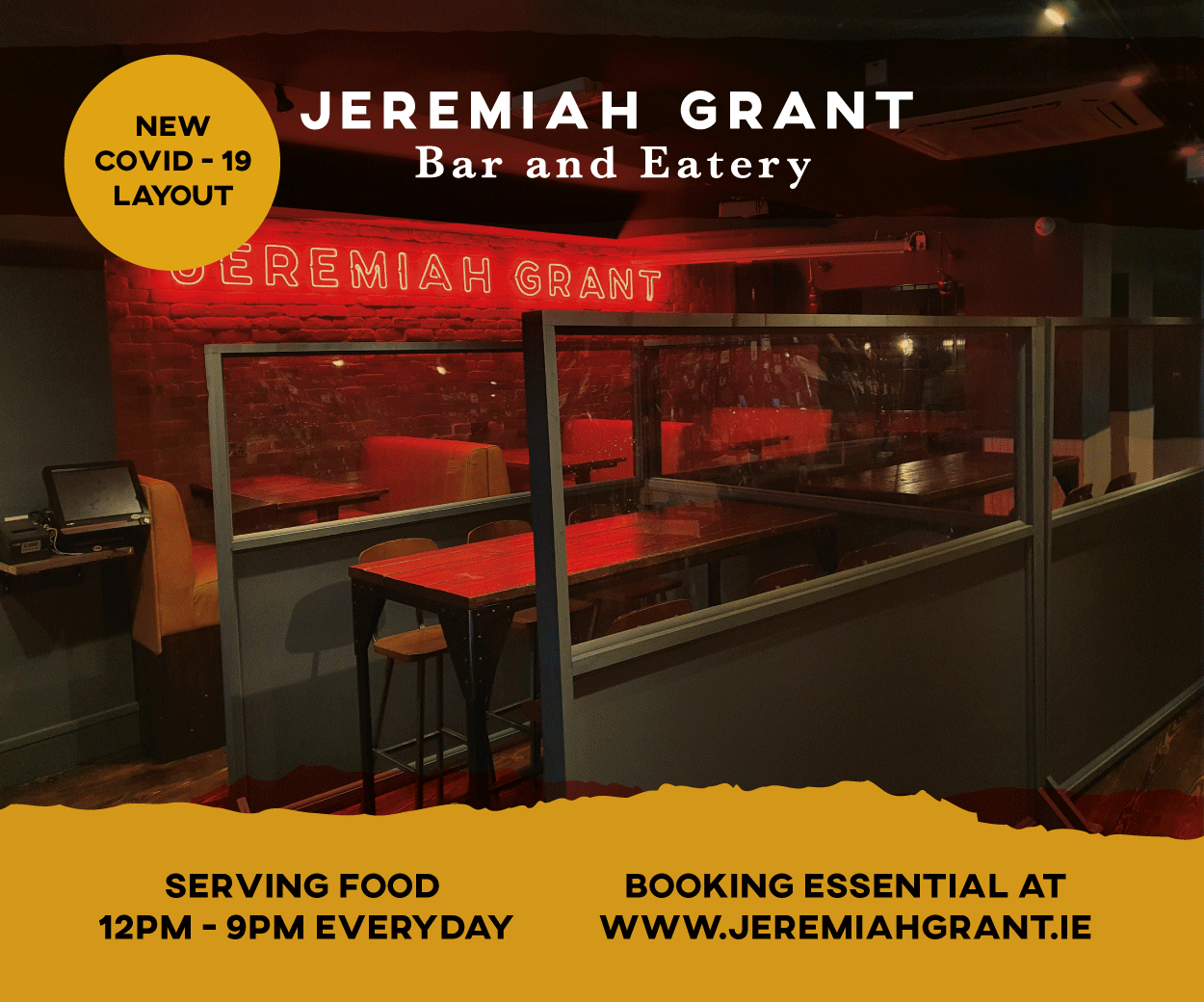 Also present were Margaret Moynan, Dell Meredith, and Eilish McDermott.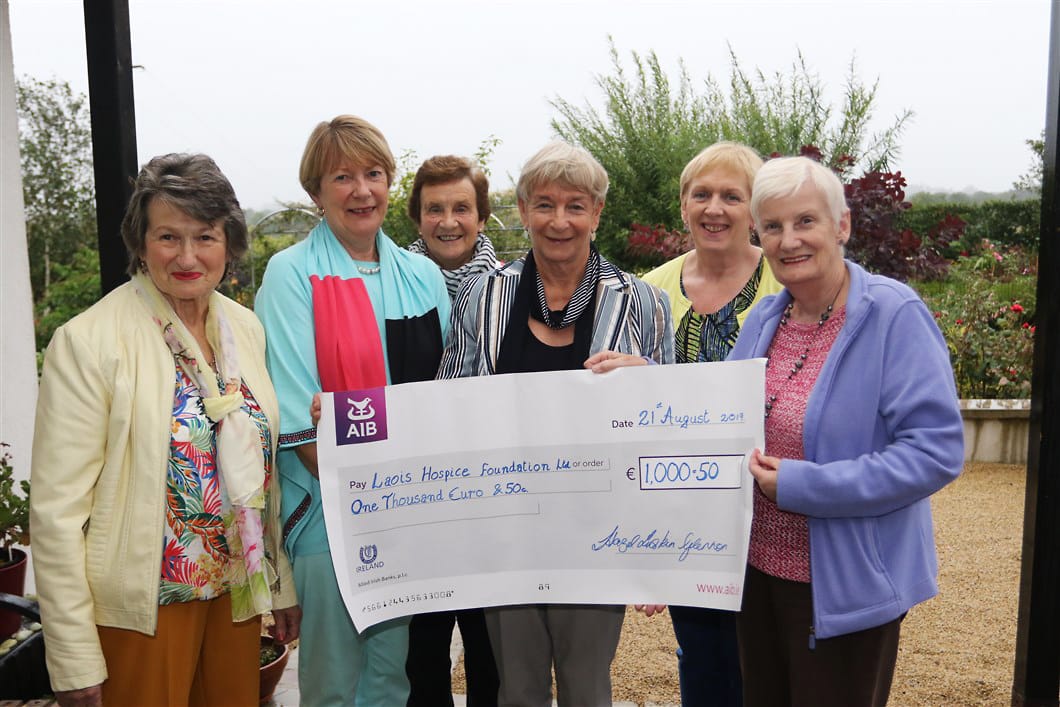 SEE ALSO – Laois Athletics announce new sponsorship deal with Downey's Suzuki