The Harps 5-10 Kilcavan-The Rock 3-8
Midlands Park U-13 'B' Football Championship Final
The last game of the afternoon was full of entertainment which saw The Harps overcome Kilcavan-The Rock by eight points.
There were goals galore in this game with impressive points being kicked from all angles.
Great leaders were shown from either side, notably The Harps' Mark Downey who scored 2-4 and Kilcavan-The Rock's Oisin Lalor who scored 1-5.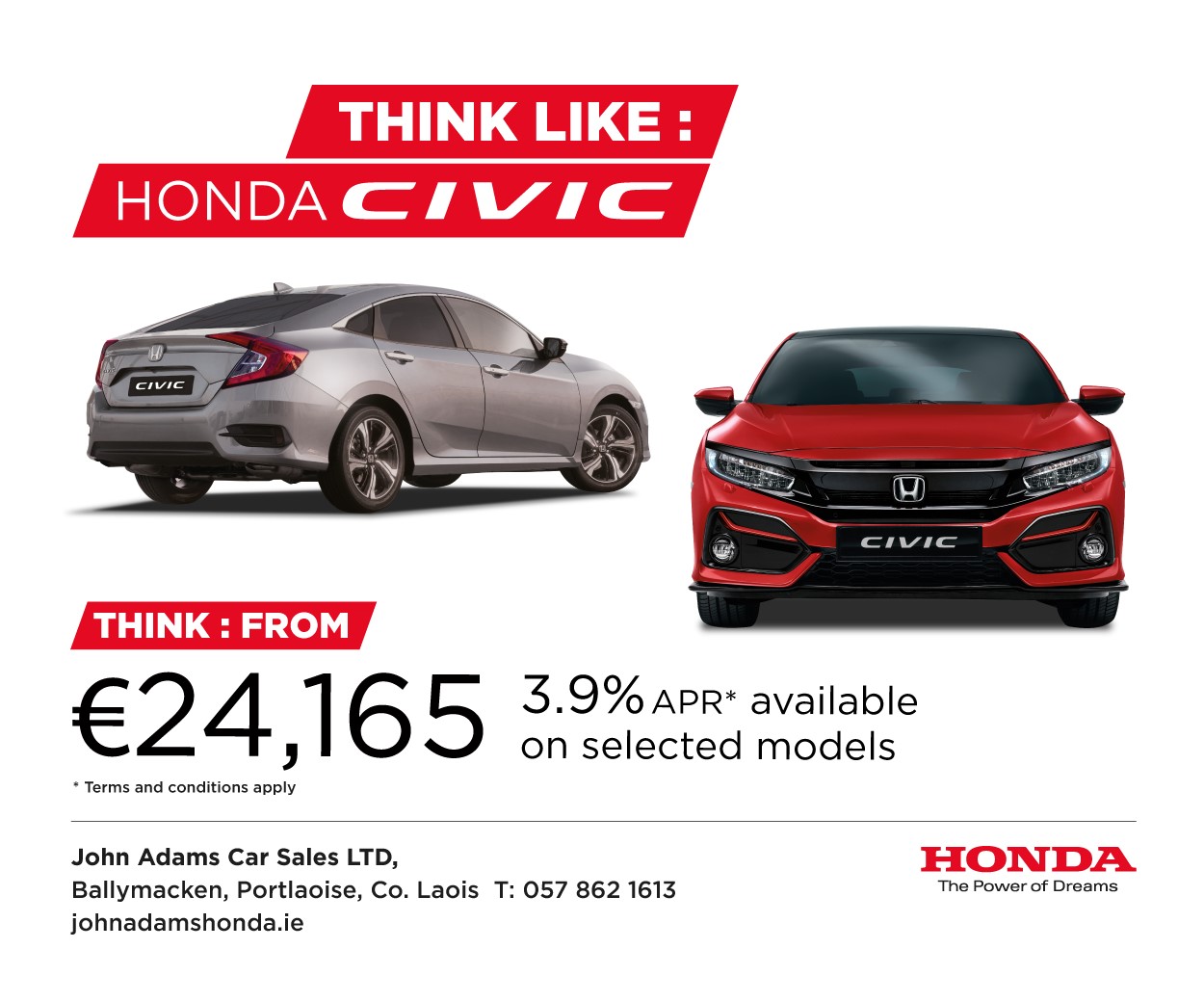 Justin Duggan got The Harps up and running with a point but it was Jack Kennedy who drove the side forward by four points after a fifth minute goal for the side.
Mark Downey then added a point for The Harps. Kilcavan-The Rock rattled the The Harps net a moment later courtesy of Evan Daly and the competition was officially up and running.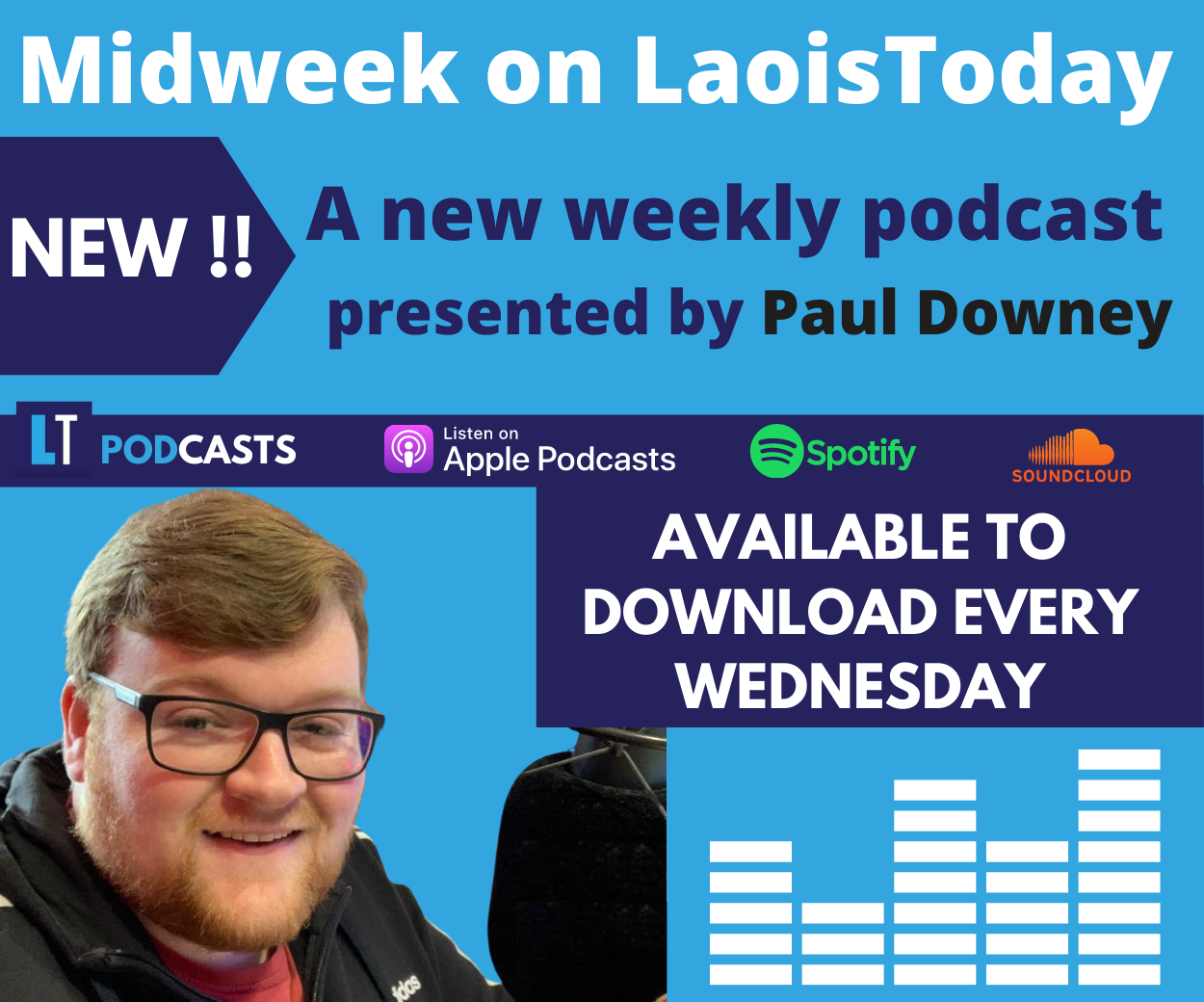 Eoin Sheppard and Justin Duggan added two points for The Harps before Mark Downey scored his first goal of the game to out 7 points between the teams.
Niall Lalor spilt to posts before teammate Oisin Lalor claimed Kilcavan-The Rock's second goal.
Sheppard and Downey tapped over another two points before they scored a goal each for The Harps before a response came from Oisin Lalor.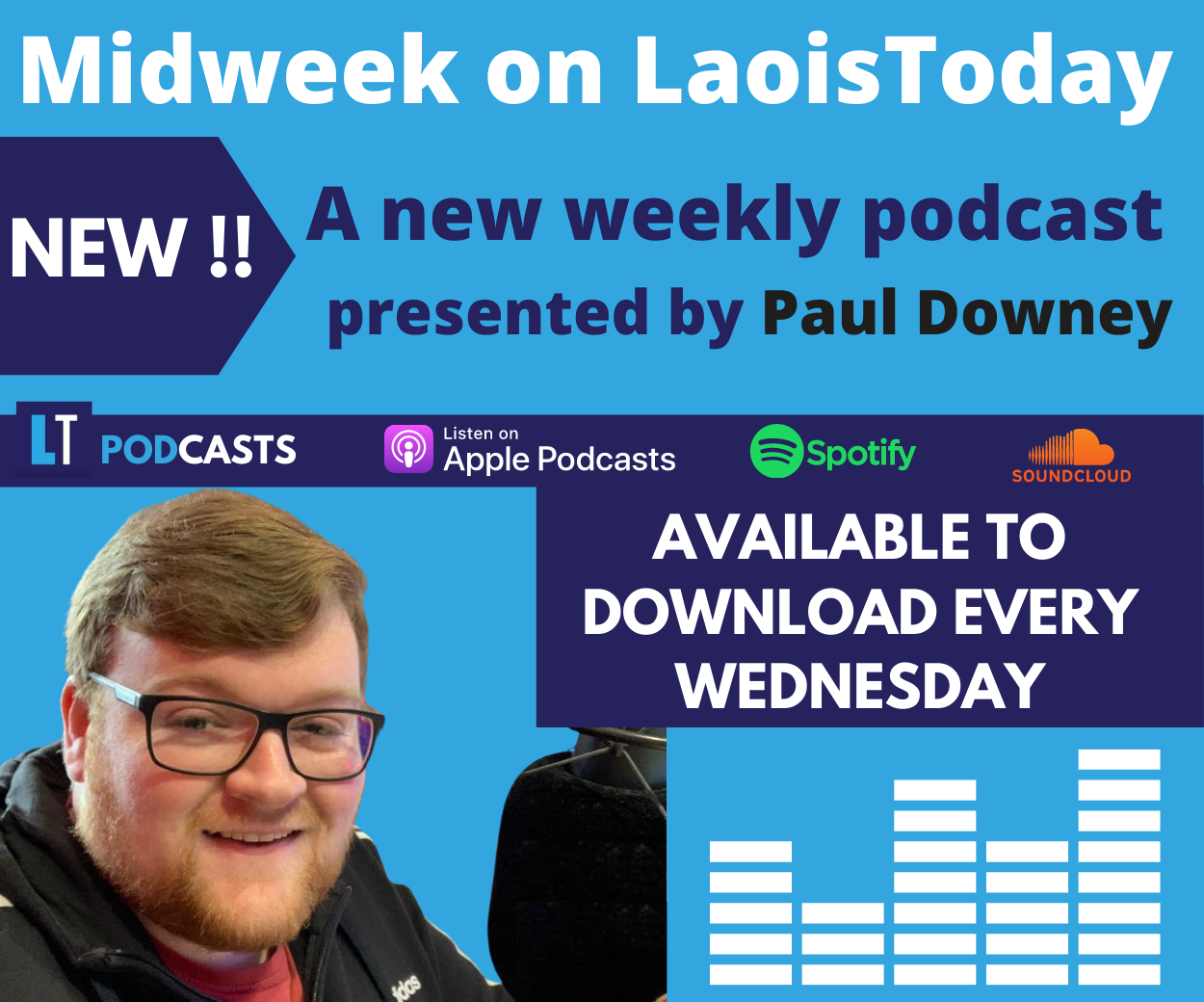 The second half began with 2-2 to 4-6 on the scoreboard in favour of The Harps but Kilcavan-The Rock were not going down without a fight.
Oisin Lalor openend the half with two points in the opening three minutes. A free from Downey followed by a point from John O'Brien kept The Harps in the lead.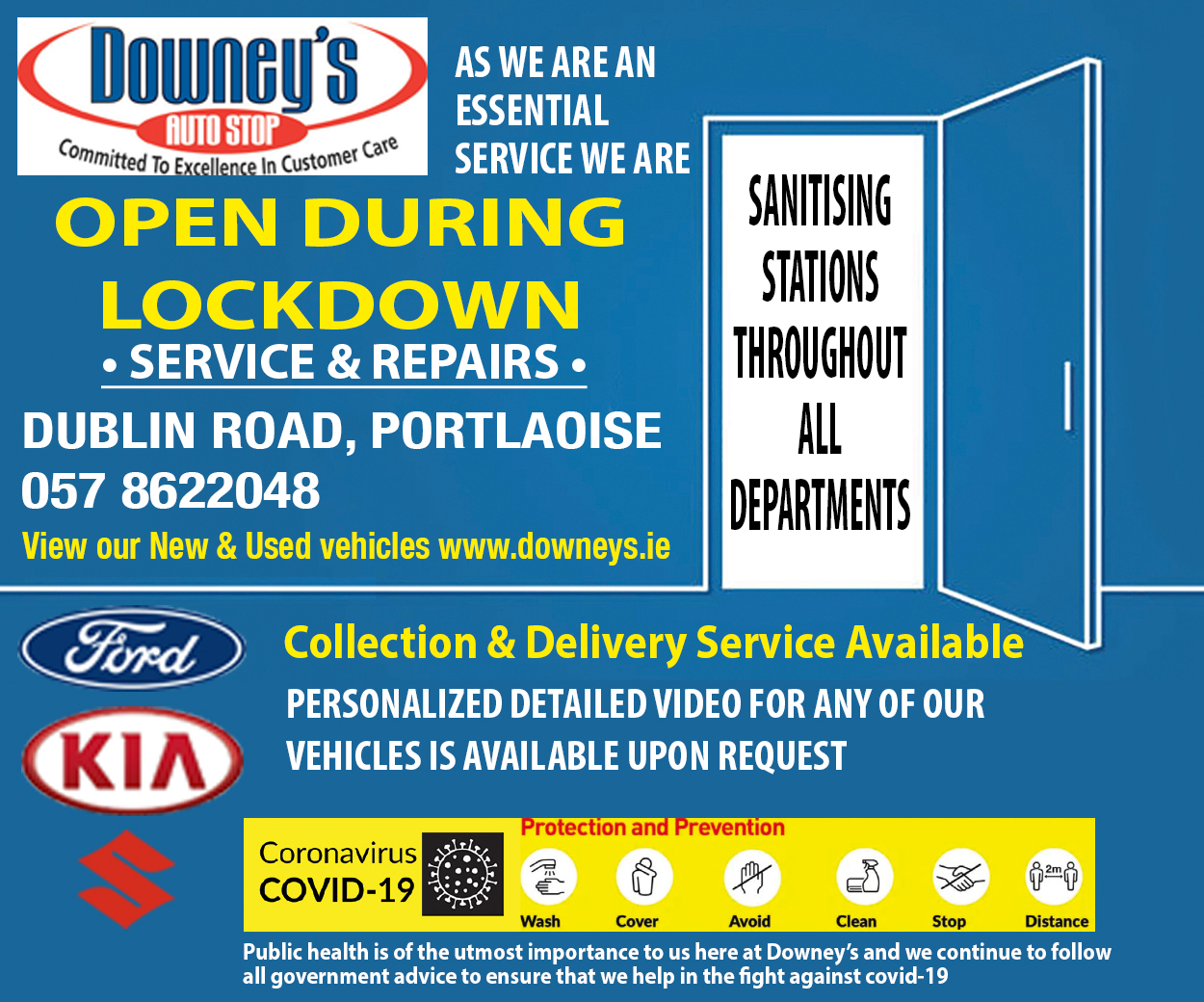 The duo of Downey and O'Brien didn't stop there with O'Brien scoring The Harps' fifth and final goal complimented by a point from Downey minutes later.
Kilcavan-The Rock put in a strong final few minutes with points coming from Daly, Ben O'Keefe, Oisin Lalor with a last minute goal from Aaron Lawlor.
The Harps' Simon Comerford sealed the win with his final say as he popped over the last point of the game.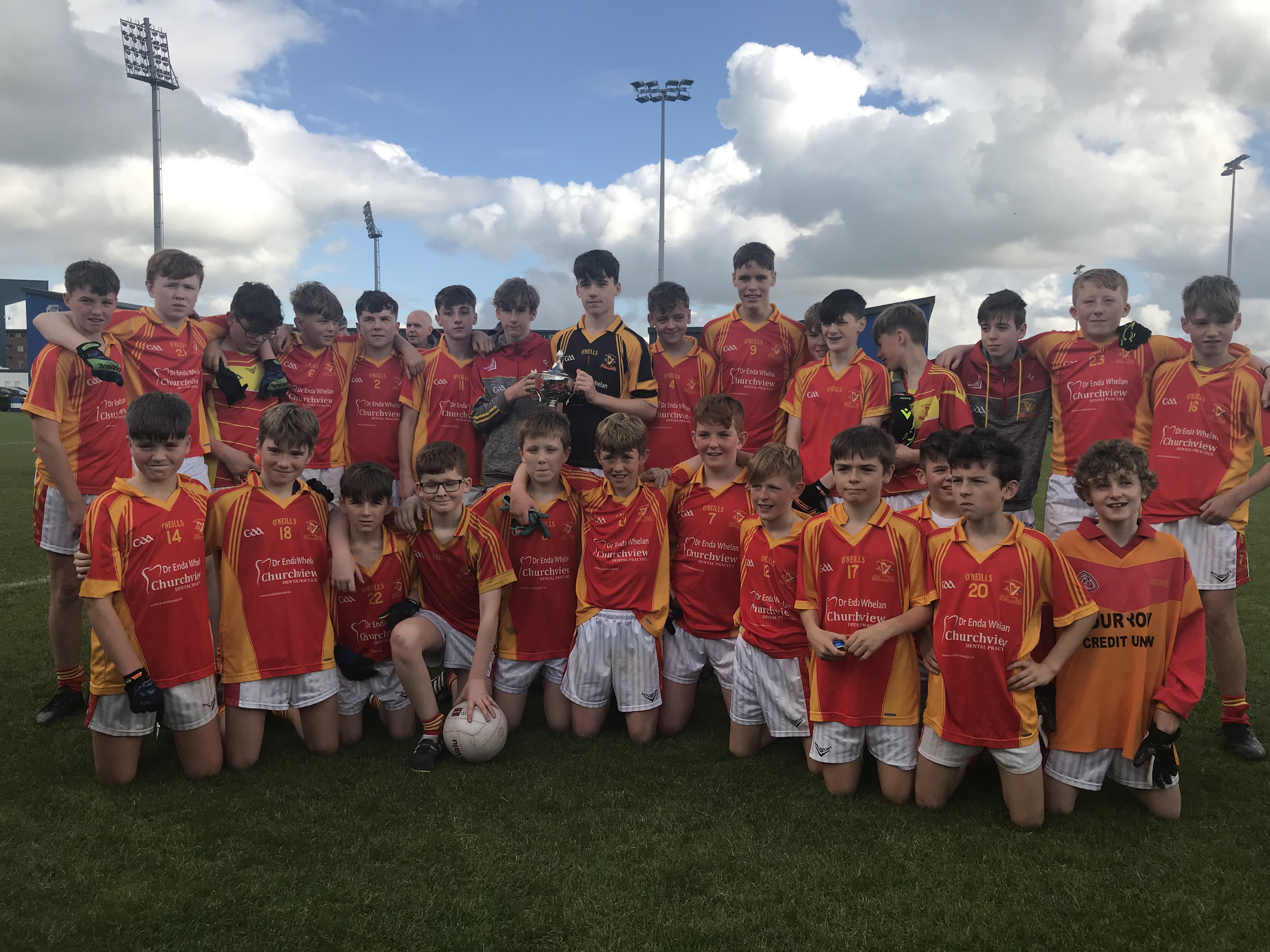 SCORERS – The Harps: Mark Downey; 2-4, Eoin Sheppard; 1-2, John O'Brien; 1-1, Jack Kennedy; 1-0, Justin Duggan; 0-2, Simon Comerford; 0-1. Kilcavan-The Rock: Oisin Lalor; 1-5, Evan Daly; 1-1, Aaron Lawlor; 1-0, Ben O'Keefe, Niall Lalor; 0-1 each.
THE HARPS – Lochlan Curran, Ned Duggan, Shane Shortall, Hugh Whelan, Eoghan Murphy, Donal Deegan, Cole Brennan, Darragh Townsend, Jack Kennedy, Mark Downey, Ross Deegan, Cormac Dunne, Justin Duggan, Rory Walsh, Killian Bowe, Eoin Sheppard, Ciaran Walsh, Aaron Houlihan, Simon Comerford, Aaron Faman, Ethan Lafferty, Billy Muldowney, John O'Brien, John Delahunty, Tom Kennedy, Aaron Mahon, Jimmy White.
KILCAVAN-THE ROCK – Aaron Rooney; Conor Dunne, Darragh Hughes, Eoin Rooney; Joe Kirwan, Michael Hyland, Billy Hayden; Ben O'Keeffe, Niall Lalor; David Fitzpatrick, Evan Daly, Séan Lalor; Oisin Lawlor, Eli Culbert, Aaron Lawlor. Subs: Cian O'Neill, Kevin Delaney, Ryan Doogan, Eric Egan, Cathal Ging, Ryan James, Conor Goode, Padraig Strong, Hugh Delaney, Luke Molloy
SEE ALSO – Clough-Ballacolla claim U-13 'C' title after brave win over Ballylinan