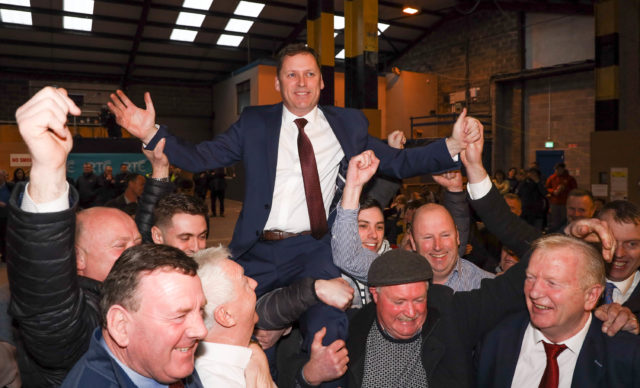 Barry Cowen was the clear winner in the Tullamore Municipal District in this year's General Election as the tallies show he got over 4,300 votes, more than double that of the next closest.
LaoisToday have seen the tallies from all 34 boxes, though it is a mixture of the Fine Gael and Fianna Fail figures as not all boxes from this part of Offaly were available from the Fine Gael team.
Cowen got over 34% of the vote across this district that included his native Clara (where he got just under 50%), the town of Tullamore and the likes of Killeigh, Cappincur, Mucklagh, Tubber, Ballinamere and Killoughey.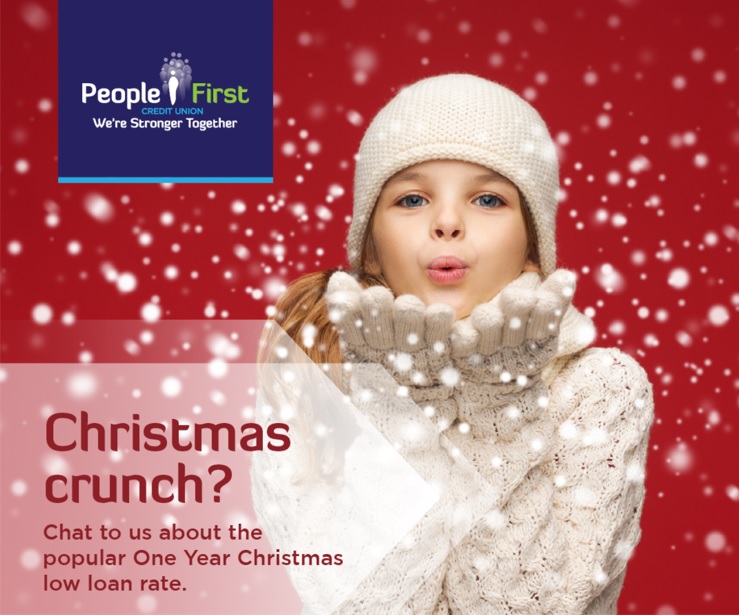 As it was across the constituency, Sinn Féin's Brian Stanley brought in huge numbers, including almost 17% across the district and a very impressive 20% in Cowen's Clara stronghold.
Marcella Corcoran-Kennedy of Fine Gael who lost her seat was next in line but not with sufficient numbers to make up for what she lost elsewhere.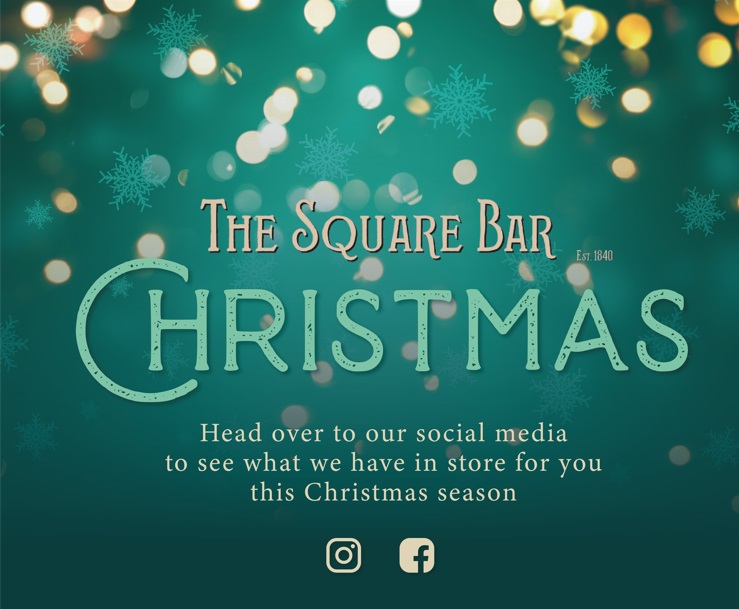 Independent Carol Nolan, who got re-elected, was next and then it was Ken Smollen of the Irish Democratic Party, a Tullamore-based councillor who has done huge work through the Ken Smollen Food Appeal.
As is standard when you cross the border into Offaly, the Laois candidates don't figure highly with Charle Flanagan (Fine Gael) the best performing with 450 votes according to the tallies.
The tallies aren't 100% accurate but do give a very good picture of voting trends and patterns.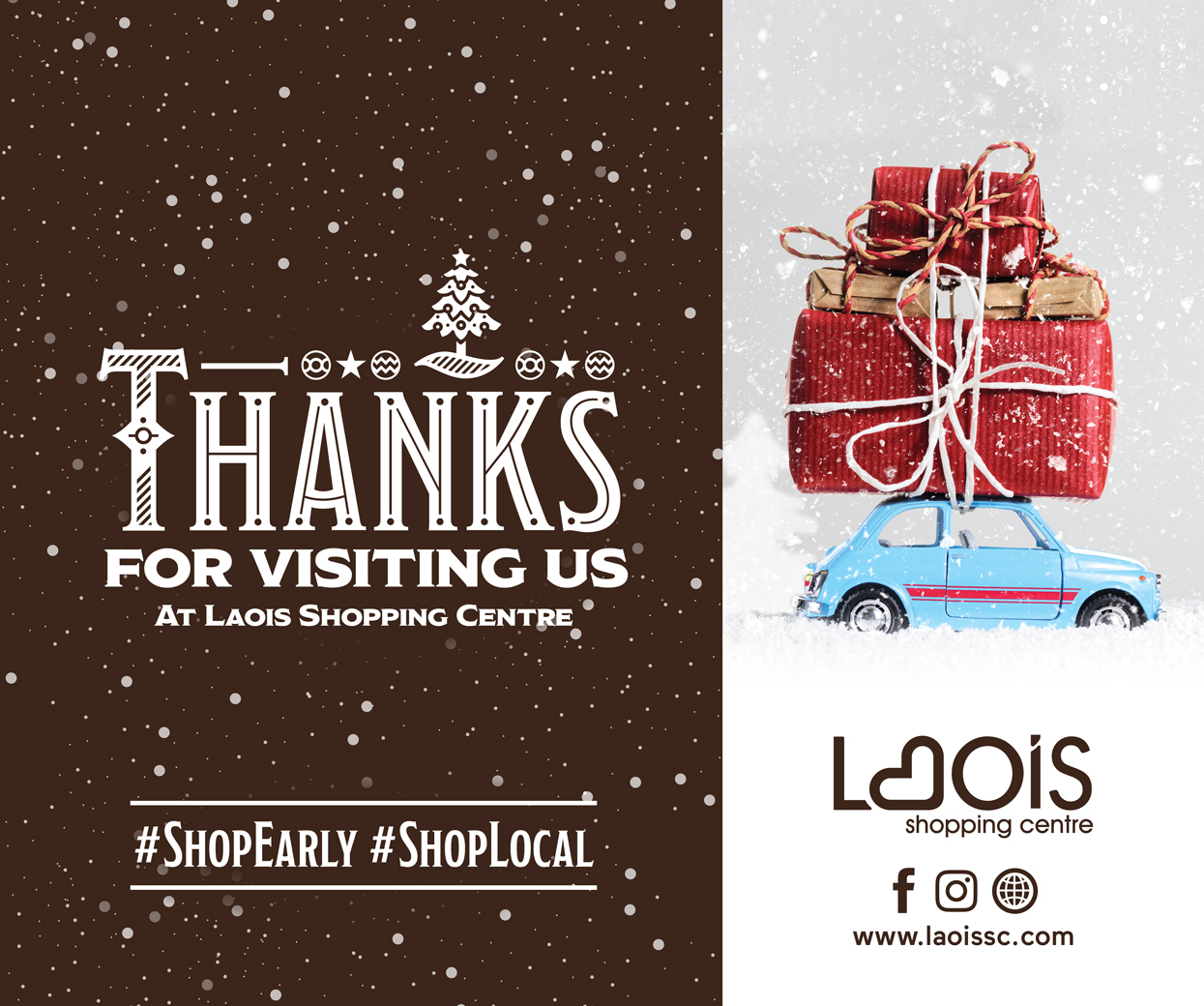 You can check out the full Tullamore Municipal District below.
Tullamore area overall
Barry Cowen (Fianna Fail) – 4,336 (33.96%)
Brian Stanley (Sinn Fein) – 2,164 (16.95%)
Marcella Corcoran-Kennedy (Fine Gael) – 1,221 (9.56%)
Carol Nolan (Independant) – 1,146 (8.97%)
Ken Smollen (Irish Democratic Party) – 946 (7.41%)
John Leahy (Independent) – 904 (7.08%)
Pippa Hackett (Green Party) – 797 (6.24%)
Charlie Flanagan (Fine Gael) – 450 (3.52%)
Peter Ormond (Fianna Fail) – 378 (2.96%)
Stephen Tynan (Solidarity-People Before Profit) – 113 (0.88%)
Noel Tuohy (Labour) – 97 (0.76%)
Sean Fleming (Fianna Fail) – 73 (0.57%)
John Daly (The National Party) – 61 (0.48%)
Pauline Flanagan (Fianna Fail) – 50 (0.39%)
Noel O'Rourke (Renua) – 33 (0.26%)
Ballinamere
Barry Cowen (Fianna Fail) – 165
Marcella Corcoran-Kennedy (Fine Gael) – 68
Carol Nolan (Independant) – 26
John Leahy (Independent) – 30
Brian Stanley (Sinn Fein) – 27
Pippa Hackett (Green Party) – 20
Ken Smollen (Irish Democratic Party) – 14
Peter Ormond (Fianna Fail) – 12
Charlie Flanagan (Fine Gael) – 11
Sean Fleming (Fianna Fail) – 3
John Daly (The National Party) – 2
Pauline Flanagan (Fianna Fail) – 1
Noel Tuohy (Labour) – 0
Stephen Tynan (Solidarity-People Before Profit) – 0
Noel O'Rourke (Renua) – 0
Clara Boys NS 1
Barry Cowen (Fianna Fail) – 201
Brian Stanley (Sinn Fein) – 95
Ken Smollen (Irish Democratic Party) – 60
Carol Nolan (Independant) – 24
Marcella Corcoran-Kennedy (Fine Gael) – 23
Pippa Hackett (Green Party) – 15
John Leahy (Independent) – 14
Charlie Flanagan (Fine Gael) – 9
Peter Ormond (Fianna Fail) – 7
John Daly (The National Party) – 4
Noel Tuohy (Labour) – 4
Sean Fleming (Fianna Fail) – 3
Pauline Flanagan (Fianna Fail) – 2
Stephen Tynan (Solidarity-People Before Profit) – 2
Noel O'Rourke (Renua) – 0
Clara Boys NS 2
Barry Cowen (Fianna Fail) – 225
Brian Stanley (Sinn Fein) – 100
Ken Smollen (Irish Democratic Party) – 45
Carol Nolan (Independant) – 16
Pippa Hackett (Green Party) – 13
Marcella Corcoran-Kennedy (Fine Gael) – 10
John Leahy (Independent) – 5
Charlie Flanagan (Fine Gael) – 4
Noel Tuohy (Labour) – 3
Stephen Tynan (Solidarity-People Before Profit) – 2
Peter Ormond (Fianna Fail) – 2
John Daly (The National Party) – 2
Noel O'Rourke (Renua) – 1
Pauline Flanagan (Fianna Fail) – 1
Sean Fleming (Fianna Fail) – 0
Clara Boys NS 3
Barry Cowen (Fianna Fail) – 249
Brian Stanley (Sinn Fein) – 95
Ken Smollen (Irish Democratic Party) – 37
Carol Nolan (Independant) – 32
Marcella Corcoran-Kennedy (Fine Gael) – 25
John Leahy (Independent) – 12
Pippa Hackett (Green Party) – 9
Charlie Flanagan (Fine Gael) – 5
Stephen Tynan (Solidarity-People Before Profit) – 5
Peter Ormond (Fianna Fail) – 4
John Daly (The National Party) – 2
Noel Tuohy (Labour) – 2
Pauline Flanagan (Fianna Fail) – 2
Sean Fleming (Fianna Fail) – 1
Noel O'Rourke (Renua) – 0
Clara Convent 1
Barry Cowen (Fianna Fail) – 175
Brian Stanley (Sinn Fein) – 88
Ken Smollen (Irish Democratic Party) – 46
Marcella Corcoran-Kennedy (Fine Gael) – 23
Carol Nolan (Independant) – 18
John Leahy (Independent) – 13
Pippa Hackett (Green Party) – 5
Charlie Flanagan (Fine Gael) – 3
Stephen Tynan (Solidarity-People Before Profit) – 3
Peter Ormond (Fianna Fail) – 2
Noel O'Rourke (Renua) – 1
John Daly (The National Party) – 0
Noel Tuohy (Labour) – 0
Pauline Flanagan (Fianna Fail) – 0
Sean Fleming (Fianna Fail) – 0
Clara Convent 2
Barry Cowen (Fianna Fail) – 229
Brian Stanley (Sinn Fein) – 63
Ken Smollen (Irish Democratic Party) – 31
Carol Nolan (Independant) – 25
Pippa Hackett (Green Party) – 20
Charlie Flanagan (Fine Gael) – 16
Marcella Corcoran-Kennedy (Fine Gael) – 16
John Leahy (Independent) – 12
Stephen Tynan (Solidarity-People Before Profit) – 6
Pauline Flanagan (Fianna Fail) – 2
Peter Ormond (Fianna Fail) – 1
Noel O'Rourke (Renua) – 0
John Daly (The National Party) – 0
Noel Tuohy (Labour) – 0
Sean Fleming (Fianna Fail) – 0
Durrow
Barry Cowen (Fianna Fail) – 169
Marcella Corcoran-Kennedy (Fine Gael) – 53
Brian Stanley (Sinn Fein) – 38
Carol Nolan (Independant) – 35
Pippa Hackett (Green Party) – 29
John Leahy (Independent) – 24
Charlie Flanagan (Fine Gael) – 17
Peter Ormond (Fianna Fail) – 11
Ken Smollen (Irish Democratic Party) – 11
Stephen Tynan (Solidarity-People Before Profit) – 4
John Daly (The National Party) – 4
Sean Fleming (Fianna Fail) – 2
Noel Tuohy (Labour) – 1
Pauline Flanagan (Fianna Fail) – 1
Noel O'Rourke (Renua) – 1
Killeigh 1
Barry Cowen (Fianna Fail) – 144
Brian Stanley (Sinn Fein) – 75
Marcella Corcoran-Kennedy (Fine Gael) – 54
Carol Nolan (Independant) – 52
John Leahy (Independent) – 32
Charlie Flanagan (Fine Gael) – 28
Pippa Hackett (Green Party) – 25
Ken Smollen (Irish Democratic Party) – 24
Peter Ormond (Fianna Fail) – 13
Sean Fleming (Fianna Fail) – 9
Stephen Tynan (Solidarity-People Before Profit) – 3
Pauline Flanagan (Fianna Fail) – 3
Noel Tuohy (Labour) – 2
Noel O'Rourke (Renua) – 1
John Daly (The National Party) – 0
Killeigh 2
Barry Cowen (Fianna Fail) – 134
Brian Stanley (Sinn Fein) – 82
Carol Nolan (Independant) – 63
John Leahy (Independent) – 44
Pippa Hackett (Green Party) – 38
Marcella Corcoran-Kennedy (Fine Gael) – 32
Charlie Flanagan (Fine Gael) – 31
Peter Ormond (Fianna Fail) – 28
Ken Smollen (Irish Democratic Party) – 24
Pauline Flanagan (Fianna Fail) – 5
John Daly (The National Party) – 3
Sean Fleming (Fianna Fail) – 3
Stephen Tynan (Solidarity-People Before Profit) – 1
Noel Tuohy (Labour) – 1
Noel O'Rourke (Renua) – 1
Mucklagh 1
Barry Cowen (Fianna Fail) – 115
John Leahy (Independent) – 68
Marcella Corcoran-Kennedy (Fine Gael) – 58
Brian Stanley (Sinn Fein) – 58
Carol Nolan (Independant) – 36
Ken Smollen (Irish Democratic Party) – 26
Peter Ormond (Fianna Fail) – 16
Pippa Hackett (Green Party) – 20
Charlie Flanagan (Fine Gael) – 10
Stephen Tynan (Solidarity-People Before Profit) – 3
Sean Fleming (Fianna Fail) – 3
Noel Tuohy (Labour) – 2
Pauline Flanagan (Fianna Fail) – 2
John Daly (The National Party) – 1
Noel O'Rourke (Renua) – 1
Mucklagh 2
Barry Cowen (Fianna Fail) – 120
Brian Stanley (Sinn Fein) – 53
John Leahy (Independent) – 52
Marcella Corcoran-Kennedy (Fine Gael) – 39
Pippa Hackett (Green Party) – 34
Carol Nolan (Independant) – 24
Ken Smollen (Irish Democratic Party) – 22
Charlie Flanagan (Fine Gael) – 15
Peter Ormond (Fianna Fail) – 13
Noel O'Rourke (Renua) – 4
Noel Tuohy (Labour) – 3
Pauline Flanagan (Fianna Fail) – 2
John Daly (The National Party) – 2
Stephen Tynan (Solidarity-People Before Profit) – 2
Sean Fleming (Fianna Fail) – 0
Tubber
Barry Cowen (Fianna Fail) – 238
Brian Stanley (Sinn Fein) – 49
Marcella Corcoran-Kennedy (Fine Gael) – 39
Carol Nolan (Independant) – 34
John Leahy (Independent) – 27
Pippa Hackett (Green Party) – 20
Charlie Flanagan (Fine Gael) – 20
Ken Smollen (Irish Democratic Party) – 19
Peter Ormond (Fianna Fail) – 14
John Daly (The National Party) – 4
Sean Fleming (Fianna Fail) – 4
Pauline Flanagan (Fianna Fail) – 3
Noel Tuohy (Labour) – 3
Stephen Tynan (Solidarity-People Before Profit) – 2
Noel O'Rourke (Renua) – 1
Arden NS 1
Barry Cowen (Fianna Fail) – 134
Brian Stanley (Sinn Fein) – 113
Ken Smollen (Irish Democratic Party) – 41
Carol Nolan (Independant) – 32
Pippa Hackett (Green Party) – 17
John Leahy (Independent) – 13
Marcella Corcoran-Kennedy (Fine Gael) – 8
Noel Tuohy (Labour) – 8
Stephen Tynan (Solidarity-People Before Profit) – 7
Charlie Flanagan (Fine Gael) – 6
Peter Ormond (Fianna Fail) – 5
John Daly (The National Party) – 5
Noel O'Rourke (Renua) – 1
Sean Fleming (Fianna Fail) – 0
Pauline Flanagan (Fianna Fail) – 0
Arden NS 2
Brian Stanley (Sinn Fein) – 173
Barry Cowen (Fianna Fail) – 101
Carol Nolan (Independant) – 49
Ken Smollen (Irish Democratic Party) – 48
John Leahy (Independent) – 12
Marcella Corcoran-Kennedy (Fine Gael) – 11
Pippa Hackett (Green Party) – 6
Stephen Tynan (Solidarity-People Before Profit) – 4
Charlie Flanagan (Fine Gael) – 2
Peter Ormond (Fianna Fail) – 2
Noel Tuohy (Labour) – 1
John Daly (The National Party) – 1
Noel O'Rourke (Renua) – 0
Sean Fleming (Fianna Fail) – 0
Pauline Flanagan (Fianna Fail) – 0
Arden NS 3
Barry Cowen (Fianna Fail) – 81
Brian Stanley (Sinn Fein) – 46
Marcella Corcoran-Kennedy (Fine Gael) – 34
Pippa Hackett (Green Party) – 31
Carol Nolan (Independant) – 27
Ken Smollen (Irish Democratic Party) – 19
Charlie Flanagan (Fine Gael) – 18
John Leahy (Independent) – 15
Peter Ormond (Fianna Fail) – 8
Noel Tuohy (Labour) – 3
Sean Fleming (Fianna Fail) – 3
Pauline Flanagan (Fianna Fail) – 2
John Daly (The National Party) – 2
Noel O'Rourke (Renua) – 1
Stephen Tynan (Solidarity-People Before Profit) – 0
Arden NS 4
Barry Cowen (Fianna Fail) – 101
Brian Stanley (Sinn Fein) – 54
Marcella Corcoran-Kennedy (Fine Gael) – 50
Carol Nolan (Independant) – 37
John Leahy (Independent) – 28
Pippa Hackett (Green Party) – 19
Ken Smollen (Irish Democratic Party) – 15
Charlie Flanagan (Fine Gael) – 14
Noel Tuohy (Labour) – 7
Peter Ormond (Fianna Fail) – 6
Stephen Tynan (Solidarity-People Before Profit) – 5
John Daly (The National Party) – 2
Sean Fleming (Fianna Fail) – 2
Pauline Flanagan (Fianna Fail) – 1
Noel O'Rourke (Renua) – 1
Arden NS 5
Barry Cowen (Fianna Fail) – 107
Brian Stanley (Sinn Fein) – 39
Marcella Corcoran-Kennedy (Fine Gael) – 36
Pippa Hackett (Green Party) – 30
Carol Nolan (Independant) – 25
Ken Smollen (Irish Democratic Party) – 24
John Leahy (Independent) – 18
Charlie Flanagan (Fine Gael) – 14
Peter Ormond (Fianna Fail) – 7
John Daly (The National Party) – 7
Noel Tuohy (Labour) – 4
Stephen Tynan (Solidarity-People Before Profit) – 4
Sean Fleming (Fianna Fail) – 3
Pauline Flanagan (Fianna Fail) – 3
Noel O'Rourke (Renua) – 0
Scoil Eoin Phoil Arden 1
Barry Cowen (Fianna Fail) – 153
Marcella Corcoran-Kennedy (Fine Gael) – 63
Brian Stanley (Sinn Fein) – 50
Pippa Hackett (Green Party) – 43
Peter Ormond (Fianna Fail) – 42
Carol Nolan (Independant) – 37
Charlie Flanagan (Fine Gael) – 31
John Leahy (Independent) – 23
Ken Smollen (Irish Democratic Party) – 18
Sean Fleming (Fianna Fail) – 7
Stephen Tynan (Solidarity-People Before Profit) – 5
Noel O'Rourke (Renua) – 1
Pauline Flanagan (Fianna Fail) – 1
Noel Tuohy (Labour) – 0
John Daly (The National Party) – 0
Scoil Eoin Phoil Arden 2
Barry Cowen (Fianna Fail) – 118
Pippa Hackett (Green Party) – 60
Brian Stanley (Sinn Fein) – 53
Carol Nolan (Independant) – 53
Marcella Corcoran-Kennedy (Fine Gael) – 45
Ken Smollen (Irish Democratic Party) – 41
John Leahy (Independent) – 21
Peter Ormond (Fianna Fail) – 15
Noel Tuohy (Labour) – 10
Charlie Flanagan (Fine Gael) – 7
Stephen Tynan (Solidarity-People Before Profit) – 3
Sean Fleming (Fianna Fail) – 2
John Daly (The National Party) – 1
Pauline Flanagan (Fianna Fail) – 0
Noel O'Rourke (Renua) – 0
Scoil Bhride Kilcruttin 1
Barry Cowen (Fianna Fail) – 100
Marcella Corcoran-Kennedy (Fine Gael) – 62
Brian Stanley (Sinn Fein) – 52
Carol Nolan (Independant) – 47
Pippa Hackett (Green Party) – 45
John Leahy (Independent) – 32
Charlie Flanagan (Fine Gael) – 30
Ken Smollen (Irish Democratic Party) – 27
Peter Ormond (Fianna Fail) – 13
Stephen Tynan (Solidarity-People Before Profit) – 3
John Daly (The National Party) – 1
Noel Tuohy (Labour) – 1
Pauline Flanagan (Fianna Fail) – 1
Sean Fleming (Fianna Fail) – 0
Noel O'Rourke (Renua) – 0
Scoil Bhride Kilcruttin 2
Brian Stanley (Sinn Fein) – 142
Barry Cowen (Fianna Fail) – 107
Ken Smollen (Irish Democratic Party) – 48
Carol Nolan (Independant) – 39
John Leahy (Independent) – 25
Pippa Hackett (Green Party) – 22
Marcella Corcoran-Kennedy (Fine Gael) – 17
Peter Ormond (Fianna Fail) – 17
Charlie Flanagan (Fine Gael) – 9
Sean Fleming (Fianna Fail) – 3
Noel Tuohy (Labour) – 2
Pauline Flanagan (Fianna Fail) – 2
Noel O'Rourke (Renua) – 2
Stephen Tynan (Solidarity-People Before Profit) – 1
John Daly (The National Party) – 1
Scoil Bhride Kilcruttin 3
Barry Cowen (Fianna Fail) – 43
Brian Stanley (Sinn Fein) – 34
Pippa Hackett (Green Party) – 14
Carol Nolan (Independant) – 13
Marcella Corcoran-Kennedy (Fine Gael) – 12
John Leahy (Independent) – 12
Ken Smollen (Irish Democratic Party) – 10
Charlie Flanagan (Fine Gael) – 9
Sean Fleming (Fianna Fail) – 3
Peter Ormond (Fianna Fail) – 3
Pauline Flanagan (Fianna Fail) – 2
Noel Tuohy (Labour) – 1
Stephen Tynan (Solidarity-People Before Profit) – 1
John Daly (The National Party) – 0
Noel O'Rourke (Renua) – 0
Scoil Mhuire Kilcruttin 1
Barry Cowen (Fianna Fail) – 76
Brian Stanley (Sinn Fein) – 68
Carol Nolan (Independant) – 41
Marcella Corcoran-Kennedy (Fine Gael) – 38
Pippa Hackett (Green Party) – 32
Ken Smollen (Irish Democratic Party) – 31
John Leahy (Independent) – 14
Charlie Flanagan (Fine Gael) – 11
Noel Tuohy (Labour) – 6
Peter Ormond (Fianna Fail) – 4
John Daly (The National Party) – 3
Sean Fleming (Fianna Fail) – 3
Pauline Flanagan (Fianna Fail) – 1
Noel O'Rourke (Renua) – 0
Stephen Tynan (Solidarity-People Before Profit) – 0
Scoil Mhuire Kilcruttin 2
Brian Stanley (Sinn Fein) – 62
Barry Cowen (Fianna Fail) – 54
Carol Nolan (Independant) – 28
Ken Smollen (Irish Democratic Party) – 25
Pippa Hackett (Green Party) – 14
John Leahy (Independent) – 10
Marcella Corcoran-Kennedy (Fine Gael) – 7
Charlie Flanagan (Fine Gael) – 5
Stephen Tynan (Solidarity-People Before Profit) – 4
John Daly (The National Party) – 4
Noel Tuohy (Labour) – 3
Sean Fleming (Fianna Fail) – 2
Pauline Flanagan (Fianna Fail) – 1
Noel O'Rourke (Renua) – 1
Peter Ormond (Fianna Fail) – 0
Scoil Mhuire Kilcruttin 3
Barry Cowen (Fianna Fail) – 118
Marcella Corcoran-Kennedy (Fine Gael) – 63
Pippa Hackett (Green Party) – 54
Brian Stanley (Sinn Fein) – 39
Carol Nolan (Independant) – 39
John Leahy (Independent) – 34
Charlie Flanagan (Fine Gael) – 24
Peter Ormond (Fianna Fail) – 15
Ken Smollen (Irish Democratic Party) – 13
Noel Tuohy (Labour) – 6
Stephen Tynan (Solidarity-People Before Profit) – 6
Sean Fleming (Fianna Fail) – 4
Noel O'Rourke (Renua) – 0
Pauline Flanagan (Fianna Fail) – 0
John Daly (The National Party) – 0
St Philomenas School Convent Rd 1
Barry Cowen (Fianna Fail) – 67
Brian Stanley (Sinn Fein) – 52
Carol Nolan (Independant) – 25
Ken Smollen (Irish Democratic Party) – 21
Pippa Hackett (Green Party) – 12
Marcella Corcoran-Kennedy (Fine Gael) – 12
John Leahy (Independent) – 9
Charlie Flanagan (Fine Gael) – 7
Stephen Tynan (Solidarity-People Before Profit) – 5
Sean Fleming (Fianna Fail) – 3
Noel Tuohy (Labour) – 3
Peter Ormond (Fianna Fail) – 2
Pauline Flanagan (Fianna Fail) – 2
John Daly (The National Party) – 1
Noel O'Rourke (Renua) – 1
St Philomenas School Convent Rd 2
Barry Cowen (Fianna Fail) – 86
Brian Stanley (Sinn Fein) – 81
Ken Smollen (Irish Democratic Party) – 42
Carol Nolan (Independant) – 38
Marcella Corcoran-Kennedy (Fine Gael) – 15
Pippa Hackett (Green Party) – 13
John Leahy (Independent) – 8
Charlie Flanagan (Fine Gael) – 6
Noel Tuohy (Labour) – 6
Peter Ormond (Fianna Fail) – 5
Sean Fleming (Fianna Fail) – 4
Stephen Tynan (Solidarity-People Before Profit) – 1
John Daly (The National Party) – 1
Noel O'Rourke (Renua) – 0
Pauline Flanagan (Fianna Fail) – 0
St Philomenas School Convent Rd 3
Barry Cowen (Fianna Fail) – 68
Brian Stanley (Sinn Fein) – 42
Carol Nolan (Independant) – 25
Marcella Corcoran-Kennedy (Fine Gael) – 20
Pippa Hackett (Green Party) – 20
Ken Smollen (Irish Democratic Party) – 16
John Leahy (Independent) – 8
Charlie Flanagan (Fine Gael) – 7
Peter Ormond (Fianna Fail) – 6
Stephen Tynan (Solidarity-People Before Profit) – 4
Noel Tuohy (Labour) – 4
Noel O'Rourke (Renua) – 2
Sean Fleming (Fianna Fail) – 0
John Daly (The National Party) – 0
Pauline Flanagan (Fianna Fail) – 0
Boher NS
Barry Cowen (Fianna Fail) – 184
Marcella Corcoran-Kennedy (Fine Gael) – 59
Carol Nolan (Independant) – 54
Brian Stanley (Sinn Fein) – 50
John Leahy (Independent) – 49
Ken Smollen (Irish Democratic Party) – 17
Pippa Hackett (Green Party) – 14
Charlie Flanagan (Fine Gael) – 14
Peter Ormond (Fianna Fail) – 9
Noel Tuohy (Labour) – 4
Sean Fleming (Fianna Fail) – 1
Stephen Tynan (Solidarity-People Before Profit) – 1
Noel O'Rourke (Renua) – 1
Pauline Flanagan (Fianna Fail) – 1
John Daly (The National Party) – 0
Killoughey 1
John Leahy (Independent) – 73
Barry Cowen (Fianna Fail) – 89
Marcella Corcoran-Kennedy (Fine Gael) – 58
Brian Stanley (Sinn Fein) – 48
Peter Ormond (Fianna Fail) – 44
Carol Nolan (Independant) – 38
Ken Smollen (Irish Democratic Party) – 15
Pippa Hackett (Green Party) – 14
Charlie Flanagan (Fine Gael) – 12
Stephen Tynan (Solidarity-People Before Profit) – 3
Noel O'Rourke (Renua) – 1
Pauline Flanagan (Fianna Fail) – 1
Noel Tuohy (Labour) – 1
Sean Fleming (Fianna Fail) – 0
John Daly (The National Party) – 0
Killoughey 2
John Leahy (Independent) – 70
Barry Cowen (Fianna Fail) – 51
Carol Nolan (Independant) – 46
Marcella Corcoran-Kennedy (Fine Gael) – 28
Brian Stanley (Sinn Fein) – 24
Peter Ormond (Fianna Fail) – 17
Pippa Hackett (Green Party) – 15
Ken Smollen (Irish Democratic Party) – 9
Charlie Flanagan (Fine Gael) – 6
Noel Tuohy (Labour) – 1
Sean Fleming (Fianna Fail) – 1
John Daly (The National Party) – 1
Stephen Tynan (Solidarity-People Before Profit) – 0
Noel O'Rourke (Renua) – 0
Pauline Flanagan (Fianna Fail) – 0
Cappincur Hall
Barry Cowen (Fianna Fail) – 112
Marcella Corcoran-Kennedy (Fine Gael) – 61
Brian Stanley (Sinn Fein) – 59
Carol Nolan (Independant) – 38
Charlie Flanagan (Fine Gael) – 37
John Leahy (Independent) – 34
Ken Smollen (Irish Democratic Party) – 31
Peter Ormond (Fianna Fail) – 22
Pippa Hackett (Green Party) – 17
Pauline Flanagan (Fianna Fail) – 4
John Daly (The National Party) – 4
Sean Fleming (Fianna Fail) – 2
Stephen Tynan (Solidarity-People Before Profit) – 2
Noel Tuohy (Labour) – 2
Noel O'Rourke (Renua) – 1
St Carthages Hall Rahan 1
Barry Cowen (Fianna Fail) – 155
Brian Stanley (Sinn Fein) – 58
Marcella Corcoran-Kennedy (Fine Gael) – 41
John Leahy (Independent) – 36
Ken Smollen (Irish Democratic Party) – 13
Pippa Hackett (Green Party) – 12
Peter Ormond (Fianna Fail) – 11
Charlie Flanagan (Fine Gael) – 10
Stephen Tynan (Solidarity-People Before Profit) – 6
Pauline Flanagan (Fianna Fail) – 2
John Daly (The National Party) – 1
Noel Tuohy (Labour) – 1
Sean Fleming (Fianna Fail) – 1
Carol Nolan (Independant) – 1
Noel O'Rourke (Renua) – 0
St Carthages Hall Rahan 2
Barry Cowen (Fianna Fail) – 97
Ken Smollen (Irish Democratic Party) – 63
Pippa Hackett (Green Party) – 45
Marcella Corcoran-Kennedy (Fine Gael) – 41
John Leahy (Independent) – 27
Carol Nolan (Independant) – 14
Noel O'Rourke (Renua) – 9
Stephen Tynan (Solidarity-People Before Profit) – 6
Brian Stanley (Sinn Fein) – 2
Peter Ormond (Fianna Fail) – 2
Charlie Flanagan (Fine Gael) – 2
Pauline Flanagan (Fianna Fail) – 2
Noel Tuohy (Labour) – 2
Sean Fleming (Fianna Fail) – 1
John Daly (The National Party) – 0
SEE ALSO – Box by Box: Check out all the other areas in the Laois-Offaly constituency and how they voted in the 2020 General Election