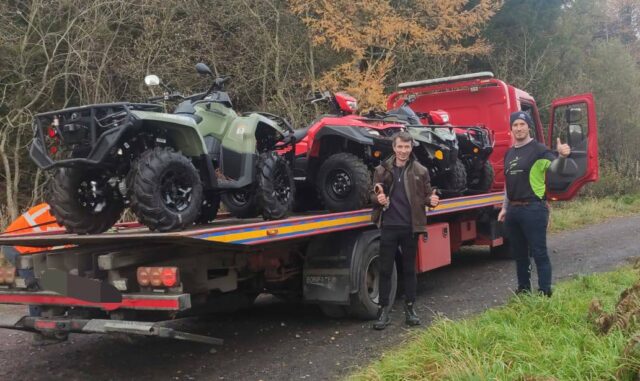 Gardai and a Laois business have paid tribute to members of the public after four stolen quads were located on their help.
Late on Friday night, a Suzuki Kingquad and a Honda 500 Foreman and two Cam Am 450, all brand new, were stolen from JK Autos in The Heath.
They subsequently launched an appeal on their Facebook page, while so did the Laois-Offaly Garda Division, seeking anyone who had information to come forward.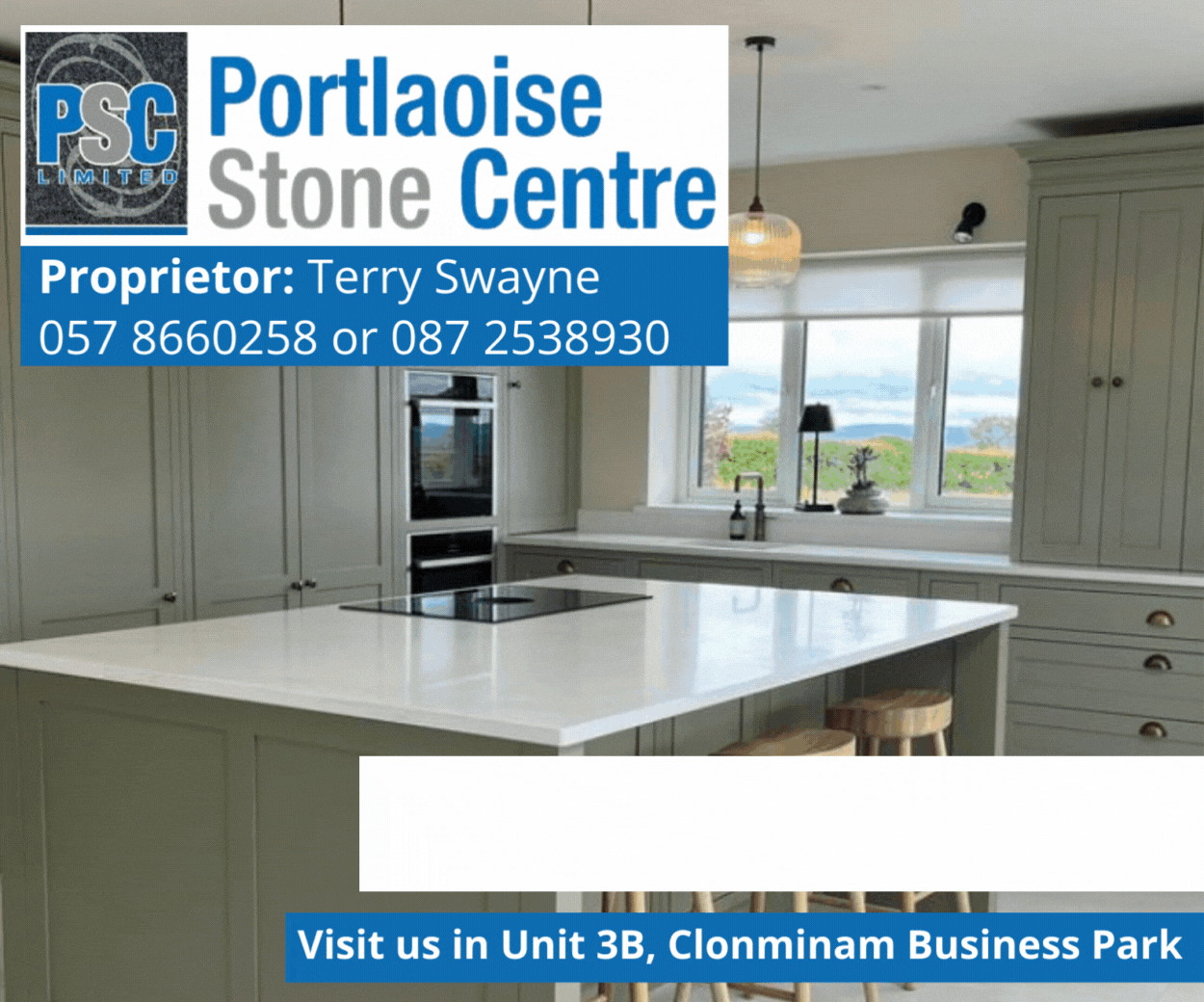 And on Sunday, both the Gardai and JK Autos confirmed that the quads had been located in a remote area between Laois and Kildare.
Gardai said: "As a result of the invaluable assistance from the public after seeing our post regarding the theft of these Quads our colleagues in Portlaoise Detective Unit carried out a search this morning 8th November 2020 in remote area on Laois/Kildare border which resulted in the recovery of the four Quads.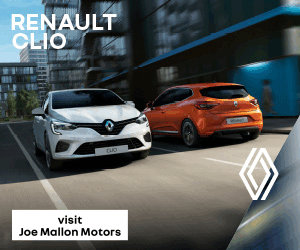 "Thank you for your help again and like we say we can only succeed in tackling criminality if we continue to work together."
While JK Autos also posted the goods news and thanked two local members of the Gardai – Timahoe's Ger Galway and The Heath's Donal Bigley – for their work.
They said: "We're delighted to announce the recovery of our stolen quads.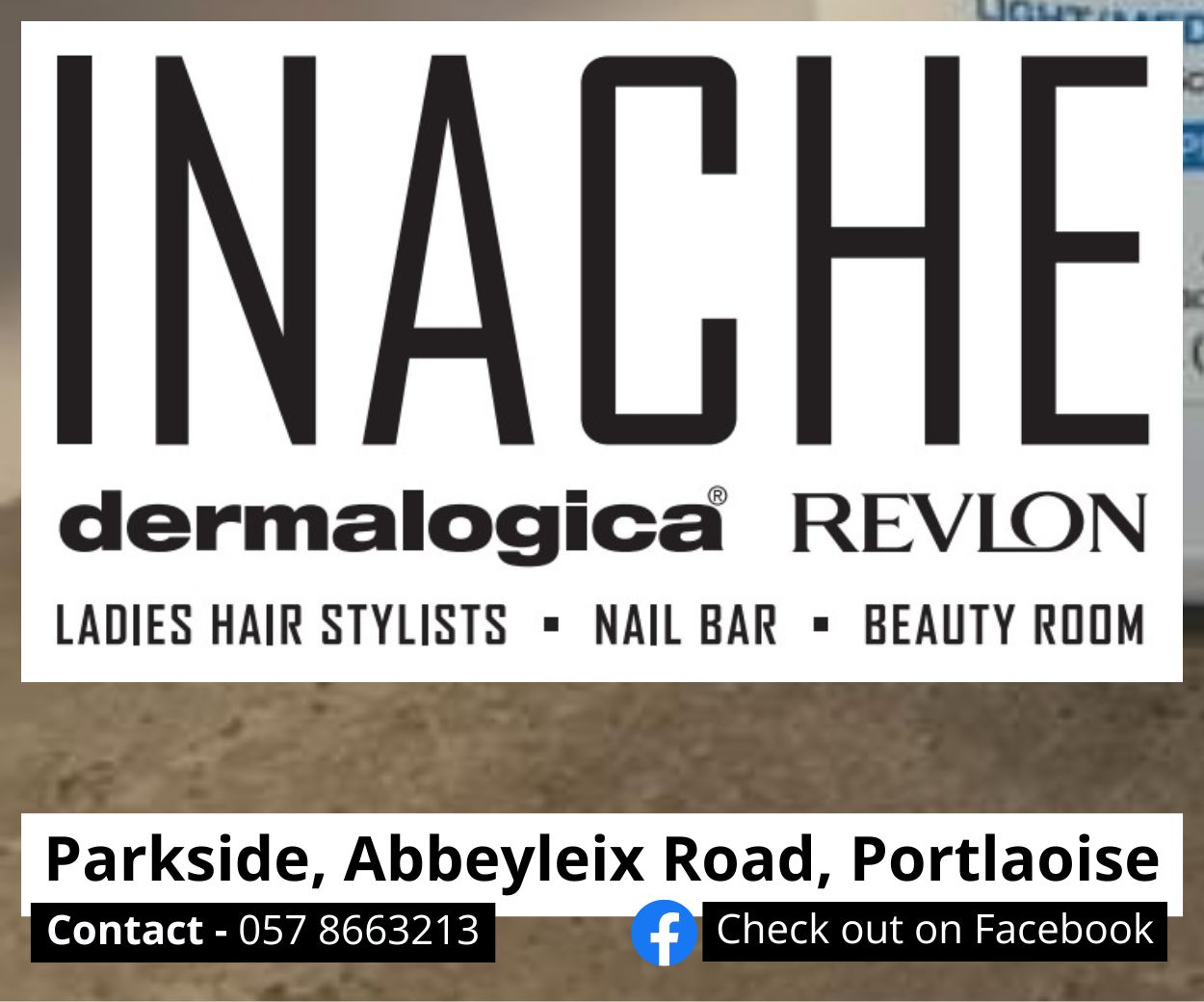 "We'd like to thank everyone for liking and sharing our post which ultimately led to information that led to their recovery.
"We'd like to thank the Gardai, particularly Donal Bigley and Ger Galway for their hard work.
"We would encourage everyone to be extra vigilant in these times and thank everyone once again.
"We also hope that the culprits see this post and realize all their efforts were for nothing and that by us all pulling together it makes their career choice all the more difficult."
SEE ALSO – 10 Talking Points as Laois see off Longford to set up date with the Dubs