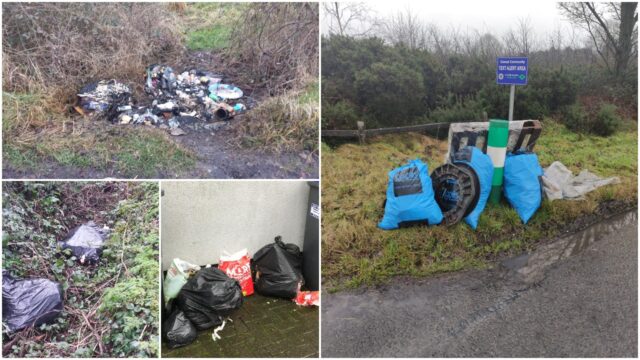 While the Covid-19 pandemic has taken much from us – one thing that it has allowed us all to do is explore the areas that we live in more closely than ever before. 
With very little else to do during lockdown, many people have taken to walking or running outside – whether that is alone or with their families. 
And while it is usually a pleasurable experience, wherever you go in the county, be it urban or rural, you are bound to encounter incidents of dumping or rubbish lying about the place.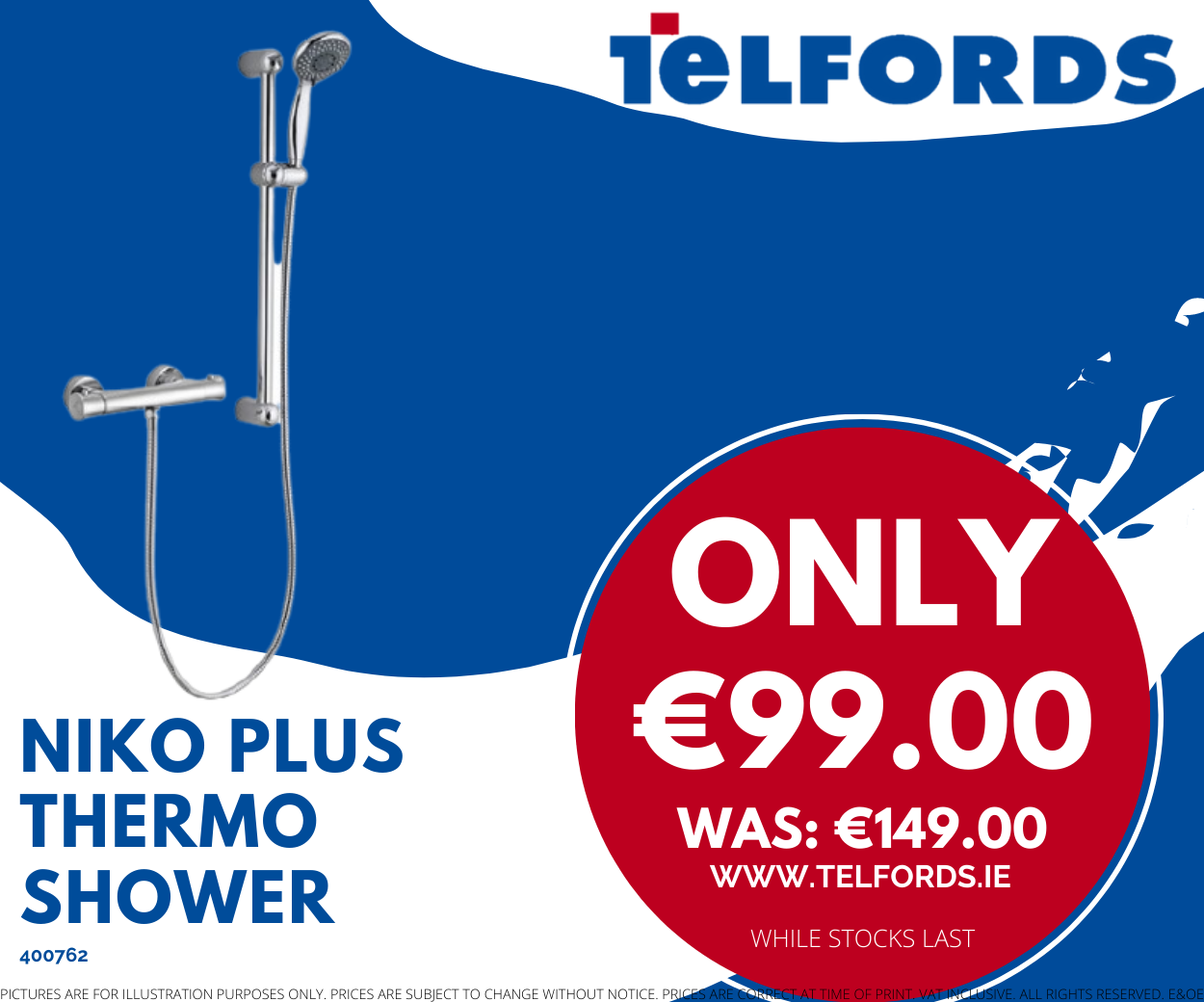 Whether it is fly tipping for cars or simply someone throwing a coffee cup into a ditch, dumping of litter is something that has become disgustingly prevalent at present. 
Many towns and villages in Laois have Tidy Towns groups – and if it wasn't for their remarkable volunteering efforts, things would be far worse.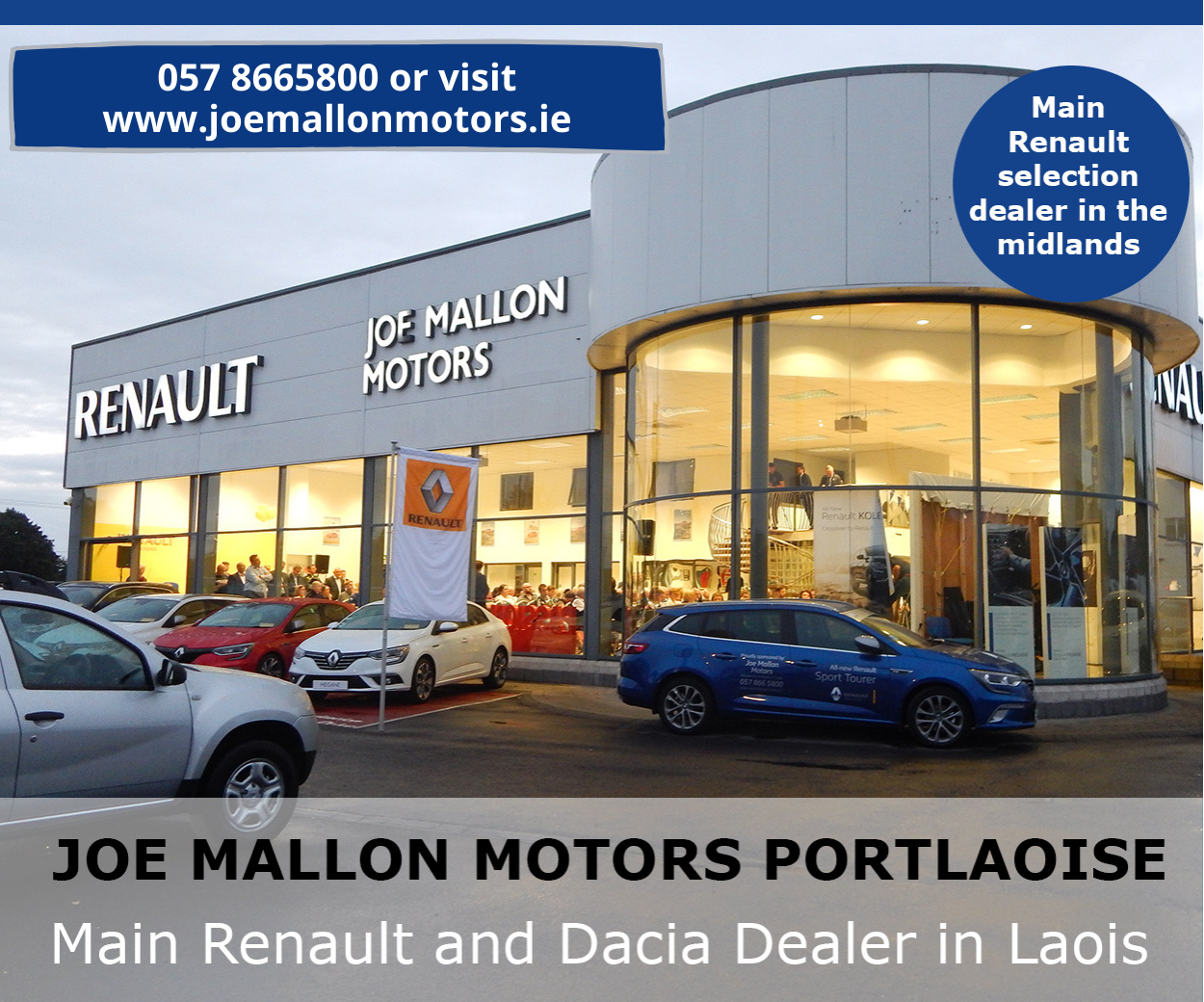 One member of the Portlaoise Tidy Towns group has reached out to LaoisToday to share their experiences with rubbish, litter and dumping recently. 
In their open letter which is published below, the person, who wishes to remain anonymous, has called on society to change its ways before it is simply too late:
---
Love Where You Live is the motto for Tidy Towns in Portlaoise, as seen on the bank of the River Triogue and on signs about the town.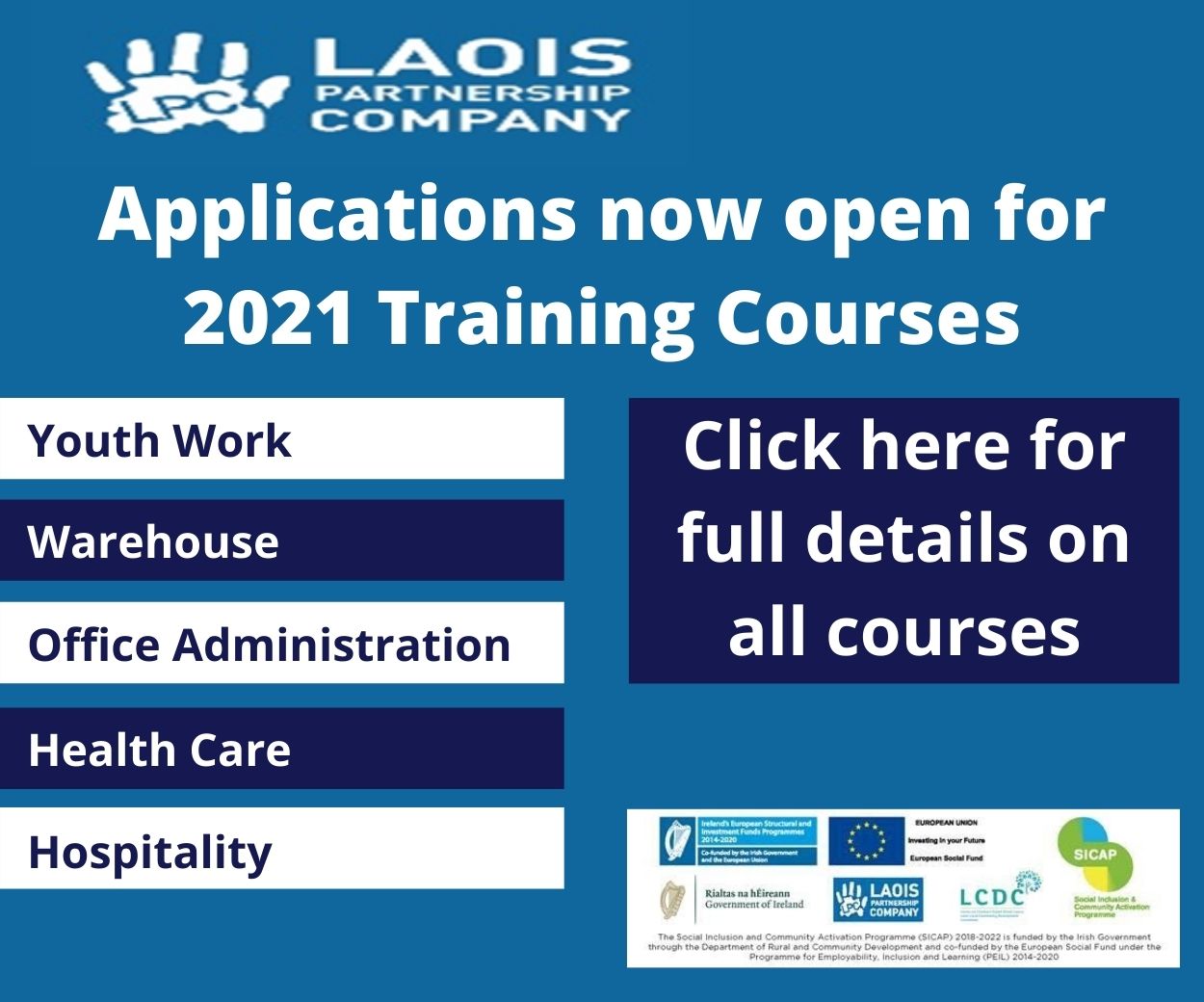 It is a very simple and considerate principle to live by, encouraging us all to just respect the area where we find ourselves and do no harm to it.
Many people live by this simple motto in our town and in other areas of the county so that in general, the town and surrounding countryside are well cared for.
However, look more closely on the roadside as you walk or drive past and you will see that the Love Where You Live principle is not universally applied by all its citizens.
I am not a Laois native, but I have lived and worked in this charming county for nearly 30 years, and have enjoyed the benefits which are to be found here.
It is a welcoming community with many natural attractions, the Rock of Dunamaise, Slieve Blooms, woodland walks, etc.
Over the past three decades Portlaoise town, like others of its kind, has grown and developed in so many ways that are advantageous to its citizens, due to the careful planning and diligence of the various groups involved: new schools, new roads, and other amenities are first rate now, comparable with any first-rate town of the 21st Century.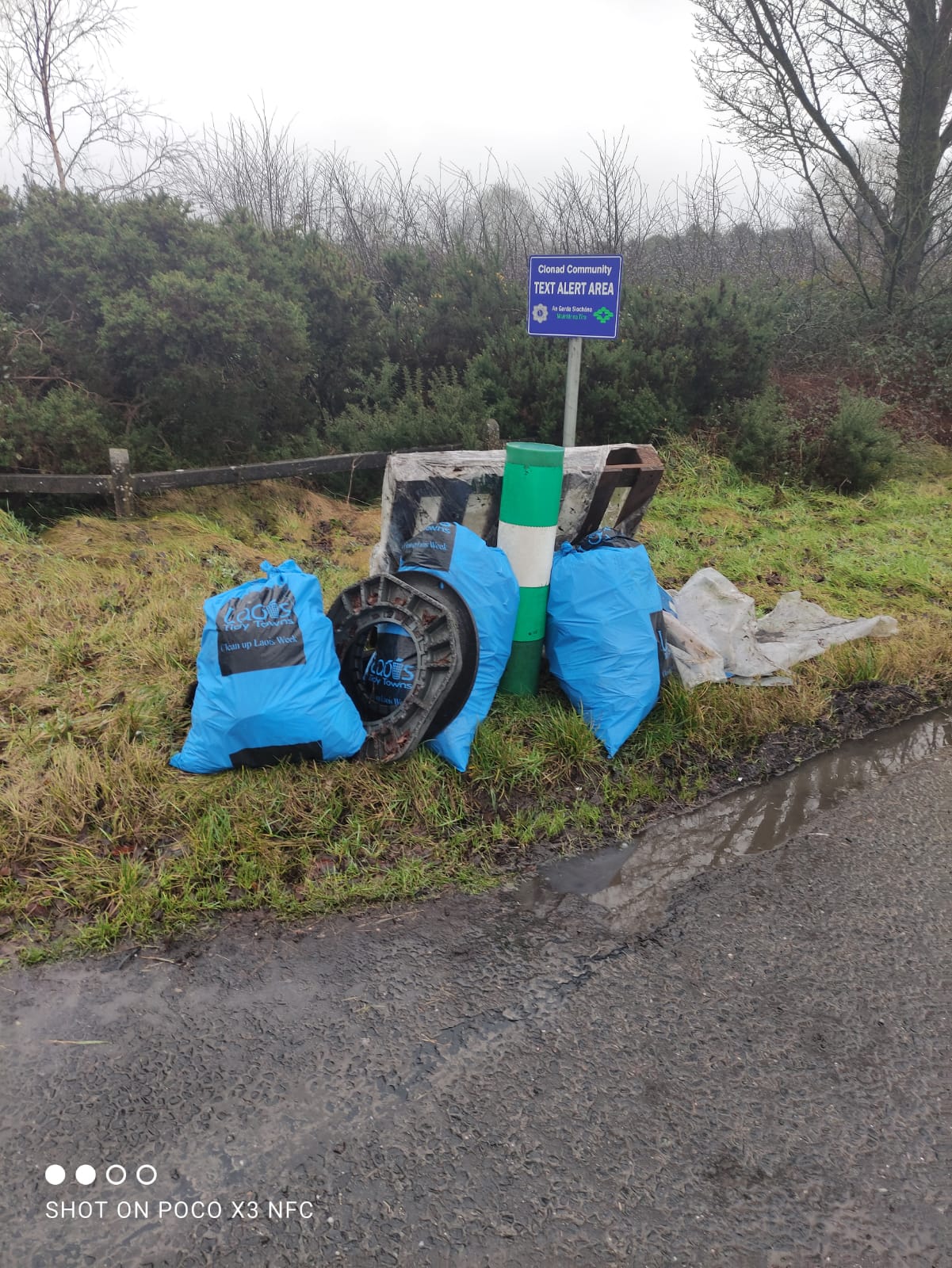 People should be proud to call it home, and most people are. Last year, Portlaoise ranked 4th highest in terms of litter-free roads and paths as decreed by the business-against-litter people (IBAL).
This was achieved in the main by the Tidy Towns group for its continuous hard work in cleaning up any litter left around the place.
Many local people do their bit too, in keeping their area litter-free, as a gesture of good citizenship, loving where they live.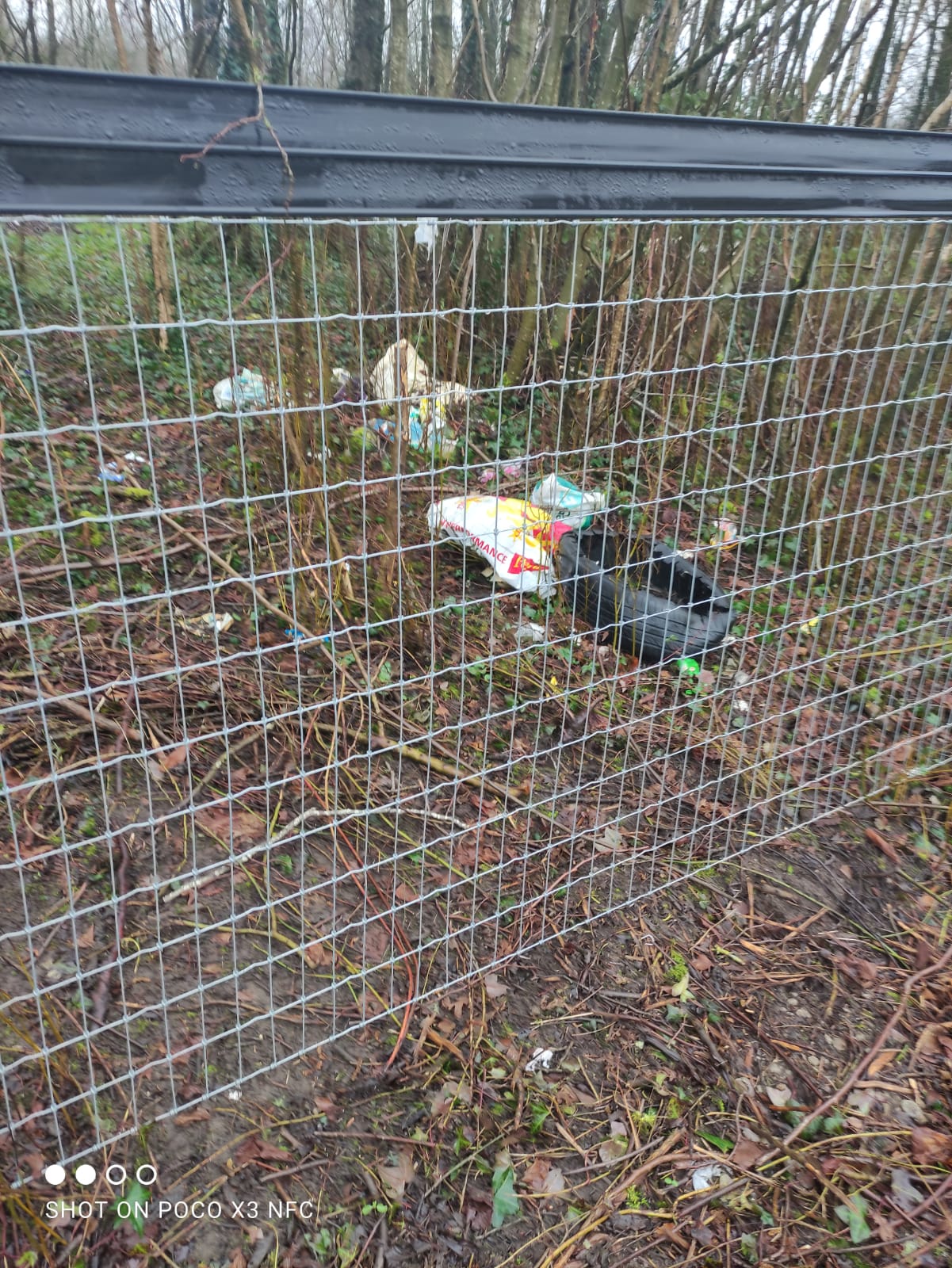 But, why are some people so blatantly indifferent to their surroundings that they think it's okay to fly-tip their bags of rubbish on side roads, or fling their take-away litter out of their hands or cars as they go along these roads?
How is this behaviour acceptable, or in any way civilized? To callously dump on your neighbour's doorstep is a most repulsive and un-evolved behaviour, which reflects very poorly on those who do it, or condone it.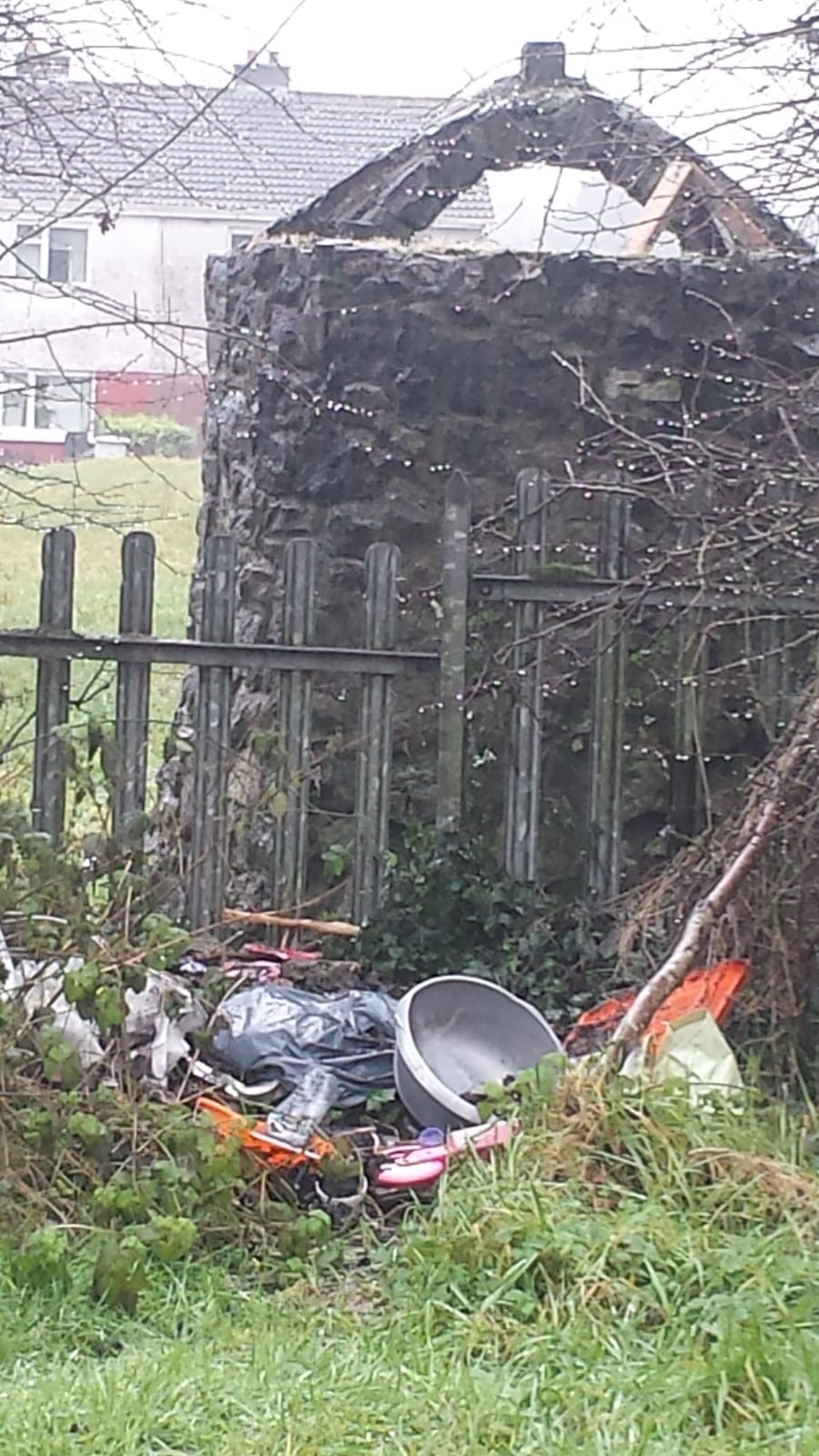 During the lockdowns of 2020 a few of us cleaned up all the rubbish along the approach roads to Porlaoise.
We pulled out masses of disgusting refuse that were left lying in a putrid state, in the ditches and all the take-away cups and food wrappers etc along the roadside.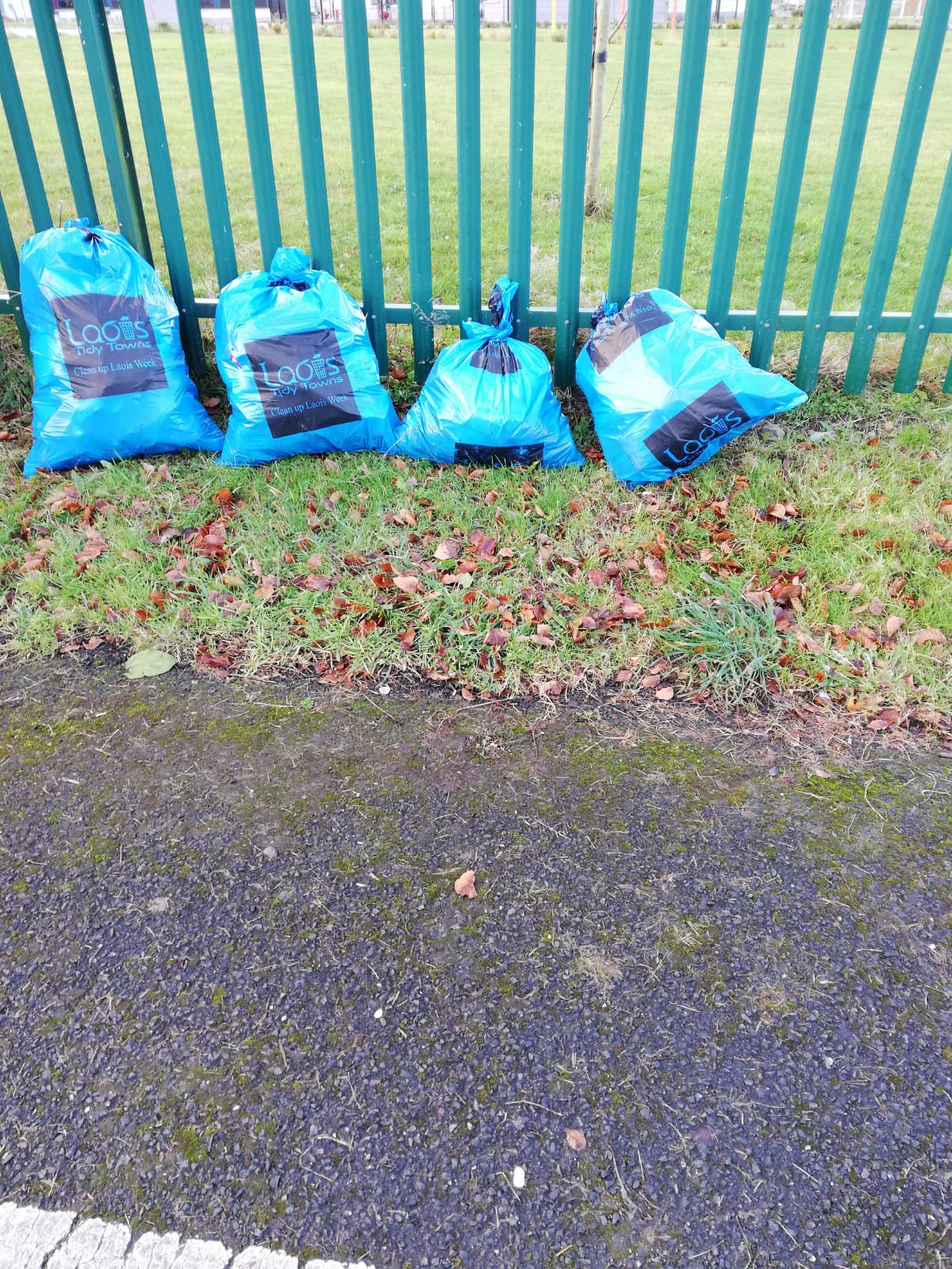 The whole town and its environs was looking its very best for everyone to enjoy their walks at Christmas, without the visual offense of other people's rubbish.
Anyone who dared to come home again for the few precious festive days would surely be gratified by the pristine state of their hometown.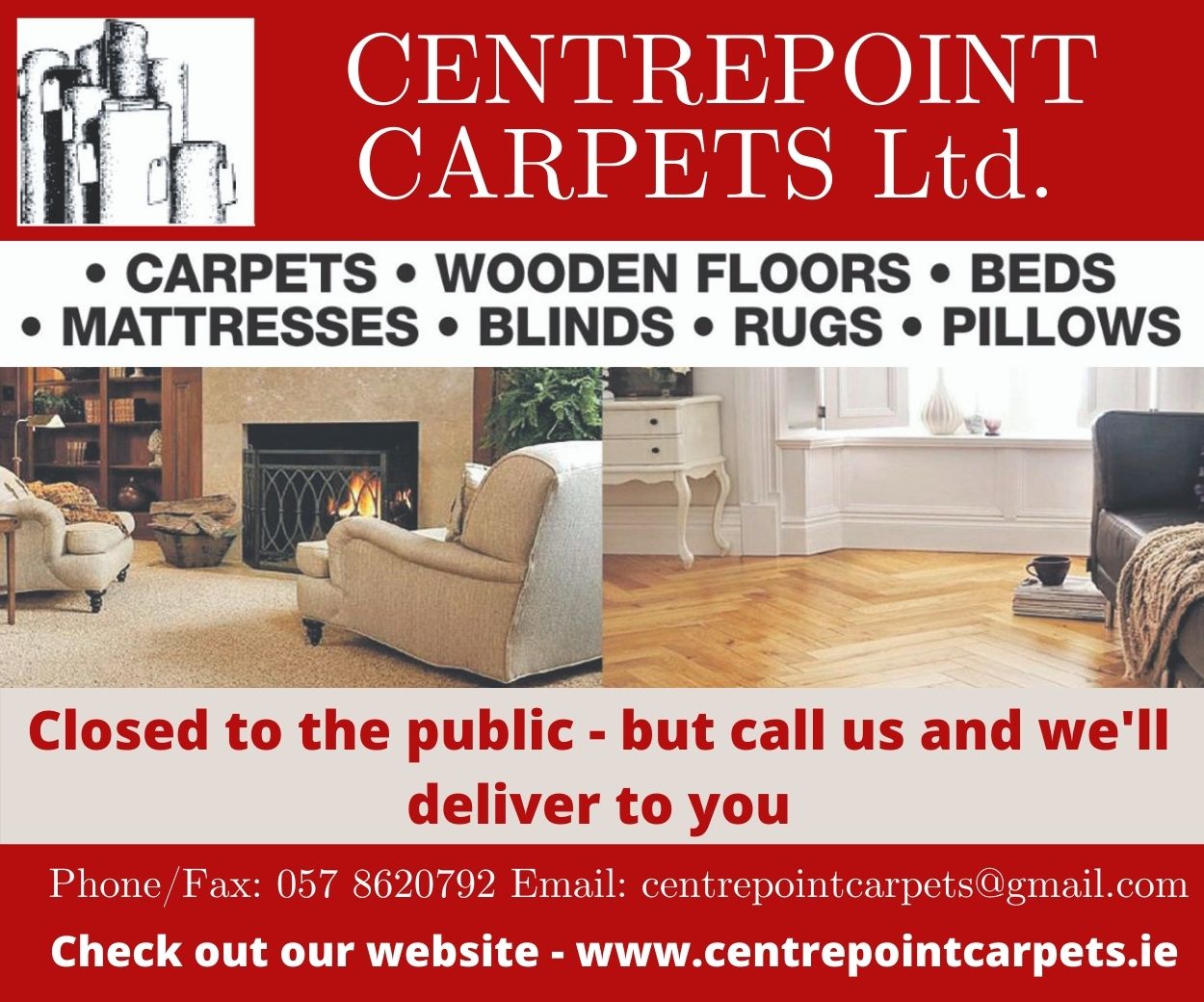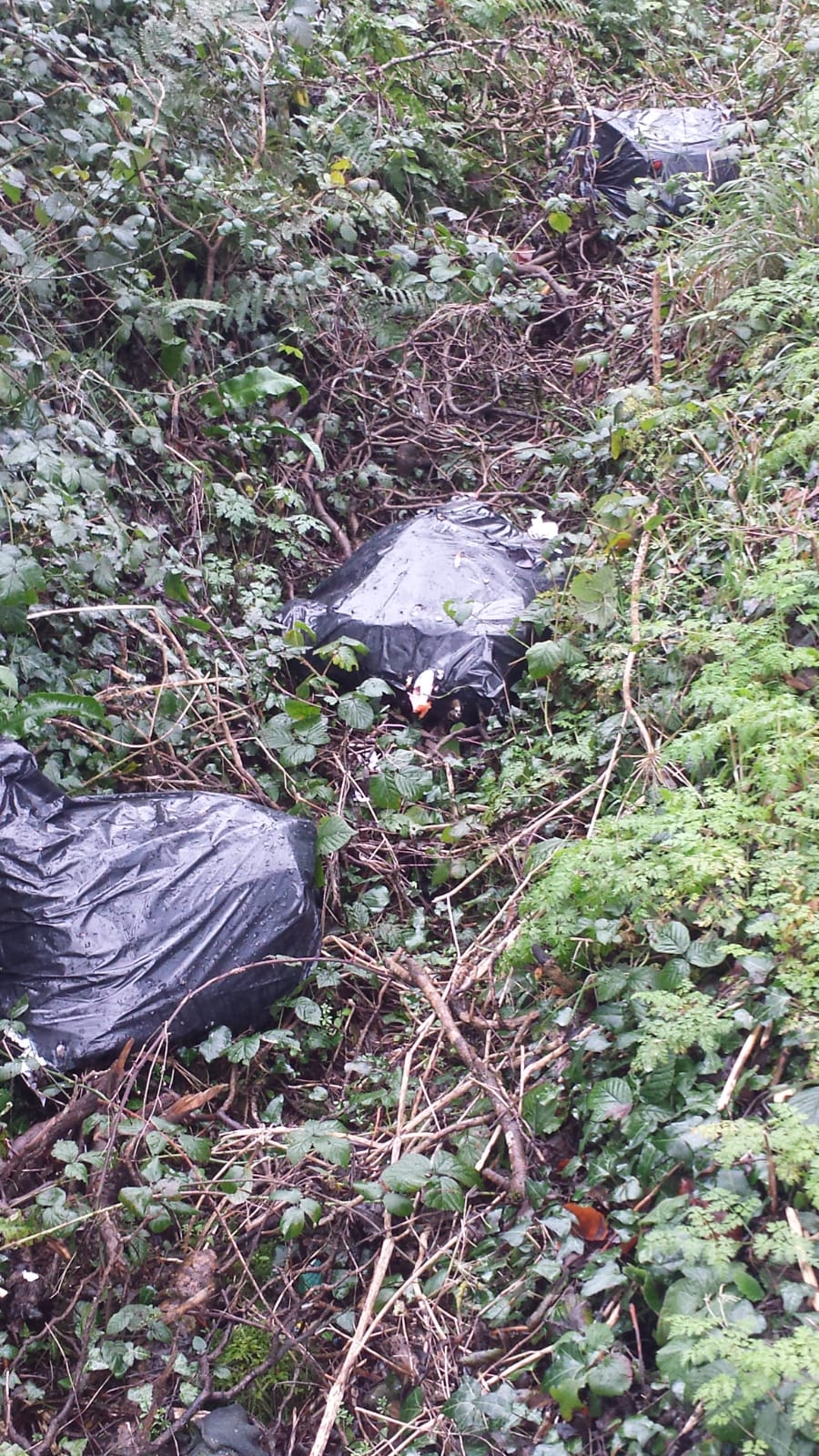 Imagine our horror when we went out again in the first week of January and found the town littered again and even worse, the side roads newly defaced with multiple black bags of rubbish! And I'm talking just two weeks later!
Take for example, the road locally known as The Watery Lane: we found four sites on this little country road where large bags were dumped!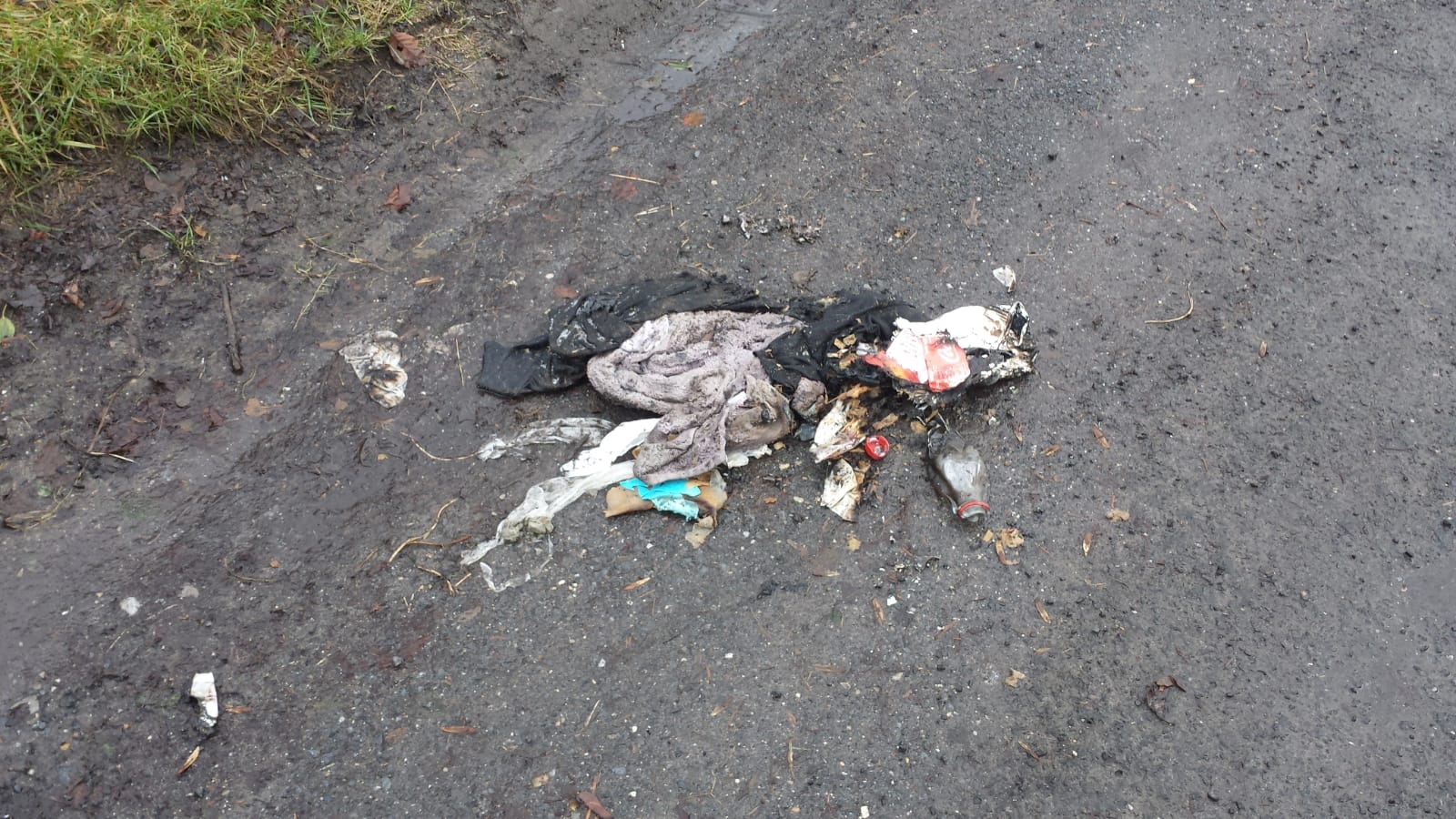 One site had three large bags dumped in the drain; another had a bag of vile rubbish torn open on the roadside.
We noted a bag that contained old tinfoil scraps and fresh, uncooked vegetables – carrots and broccoli…?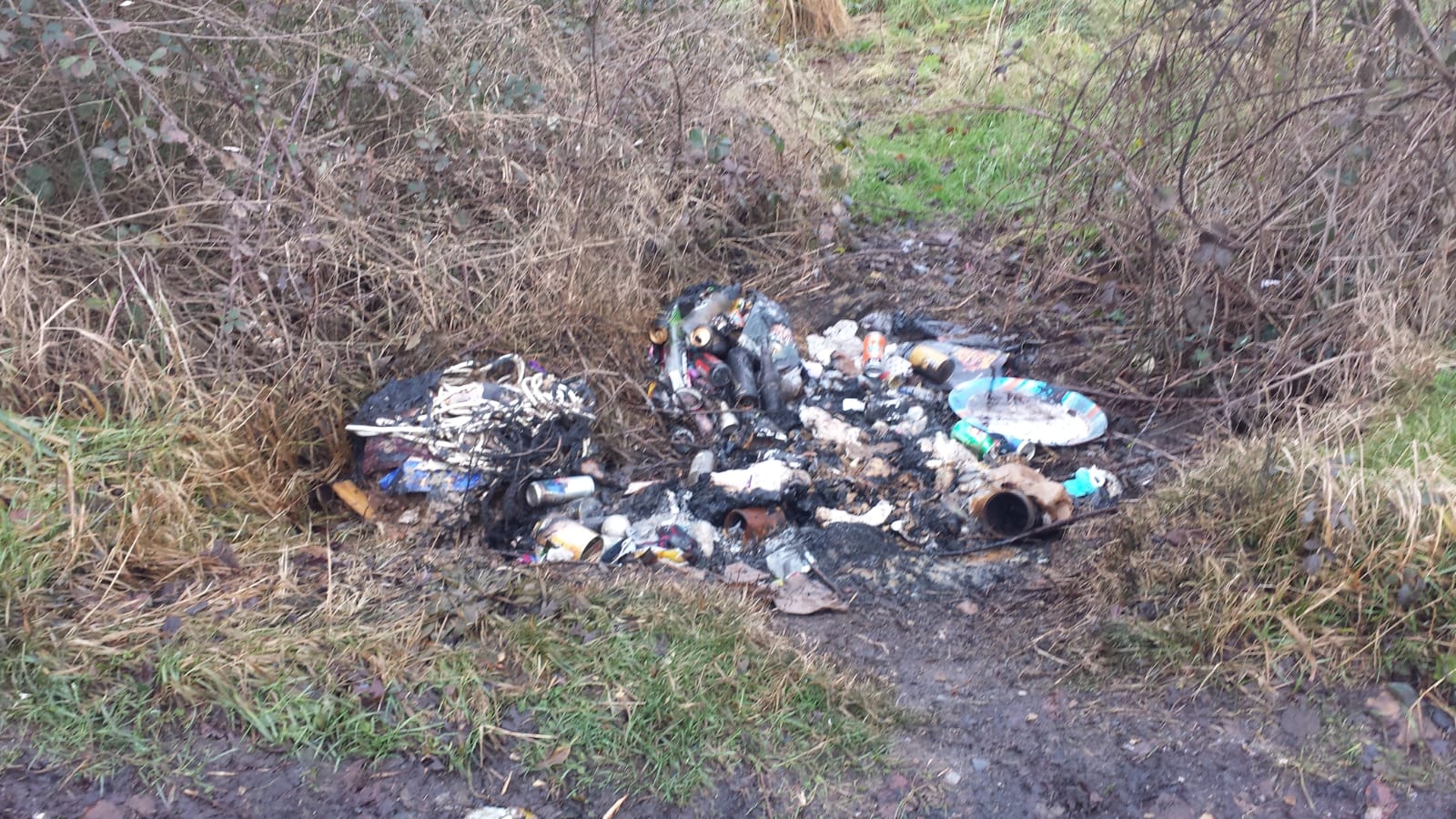 Yet another site in an open gap had refuse scattered which had been set alight so that no paper trail was left, one presumes – cowardly as well as shamefully disrespectful of other people's environment!
What sort of uncivilized and un-evolved minds think this behaviour is acceptable, I ask again?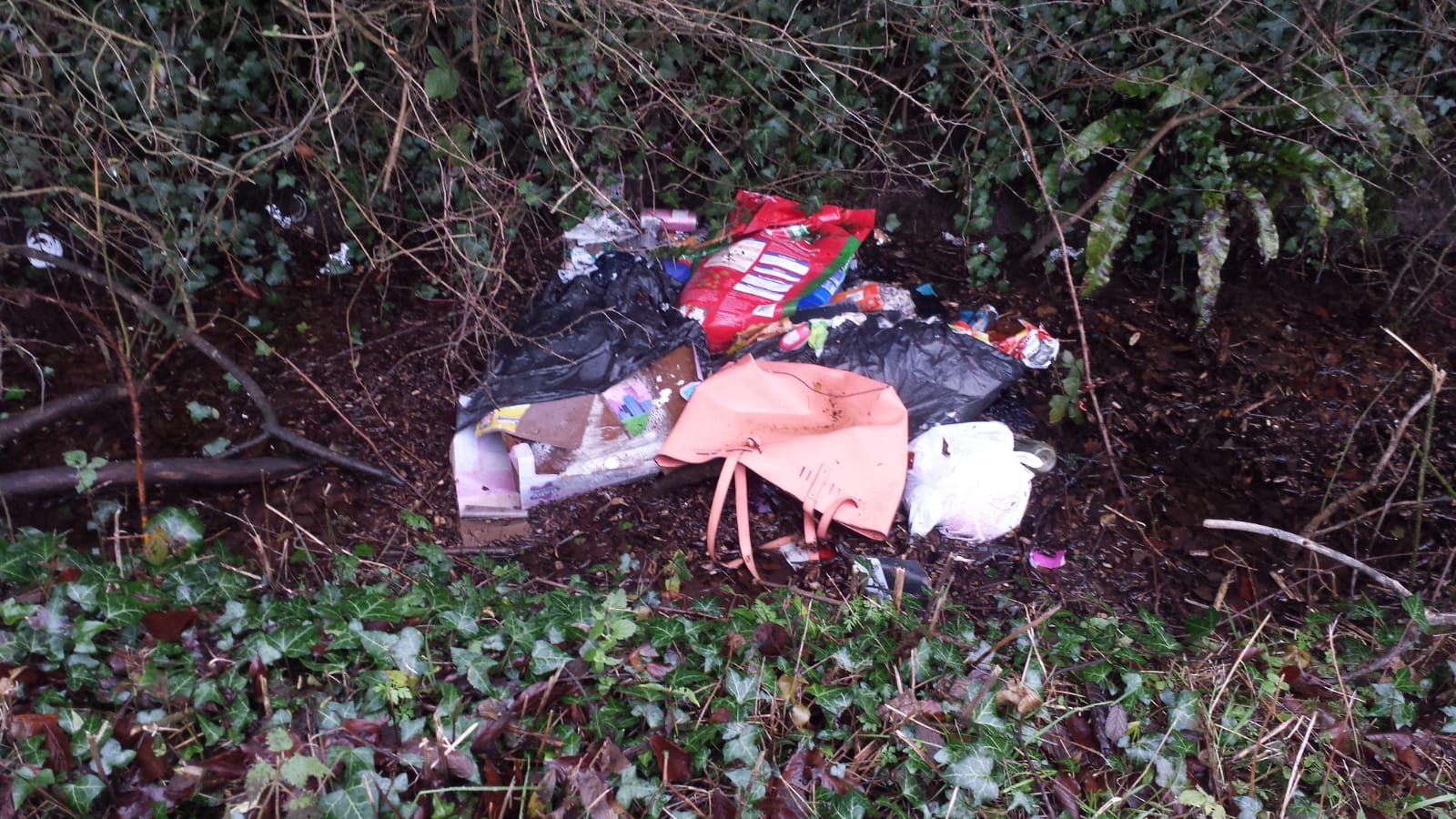 This mindless dumping is replicated on just about all roads and empty sites near estates around the town – I'm reluctant to name places, but the evidence is there for all to see. (15 bags of rubbish were picked up on this wet Tuesday morning alone.)
So, we would like to deter any further defacement of our roads and to catch these uncouth individuals who randomly drop litter, or even worse, drive with pre-meditated intent into quiet, country roads to dump their stinking refuse.
Don't we have laws for such antisocial and criminal behaviour? But, it is proving very difficult to enforce these laws without catching the criminals in the act, or providing solid evidence of the act, unless the law enforcers and the Council can work together to identify and prosecute the perpetrators.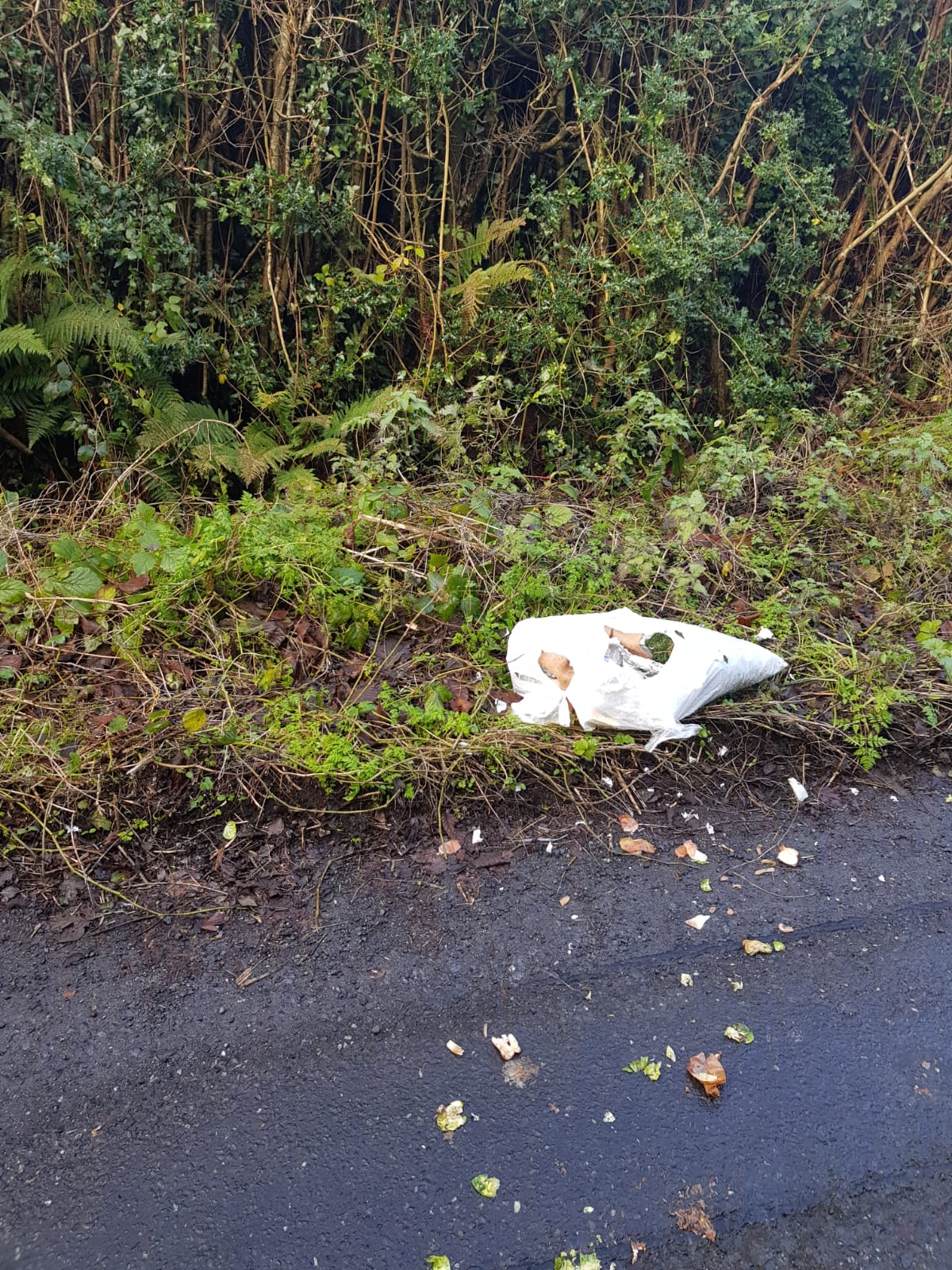 As in many other cases, GDPR which was intended to protect the innocent, is now quoted as a reason for inaction, while crimes of this nature are growing nationwide, like the Covid pandemic itself.
Cameras cannot be erected in sites of recidivist dumping without An Garda Síochána authorization, I was informed.
So, what do we do…?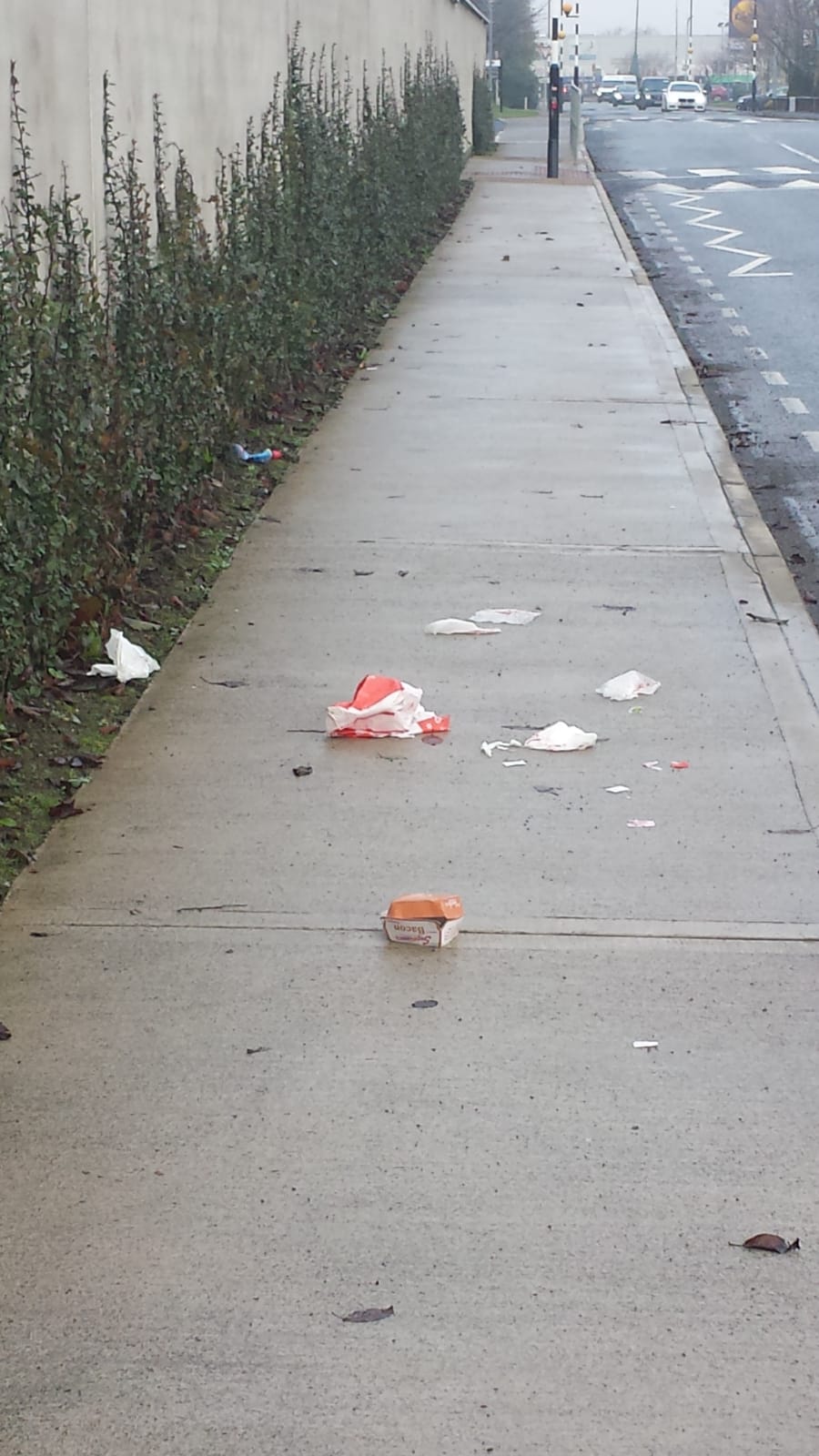 Do we just throw our hands up in the air in a gesture of impotence and slavishly clean up the mess that we did not make, again and again?
Or can we get the legal action and support that is needed to prosecute and dissuade this behaviour recurring?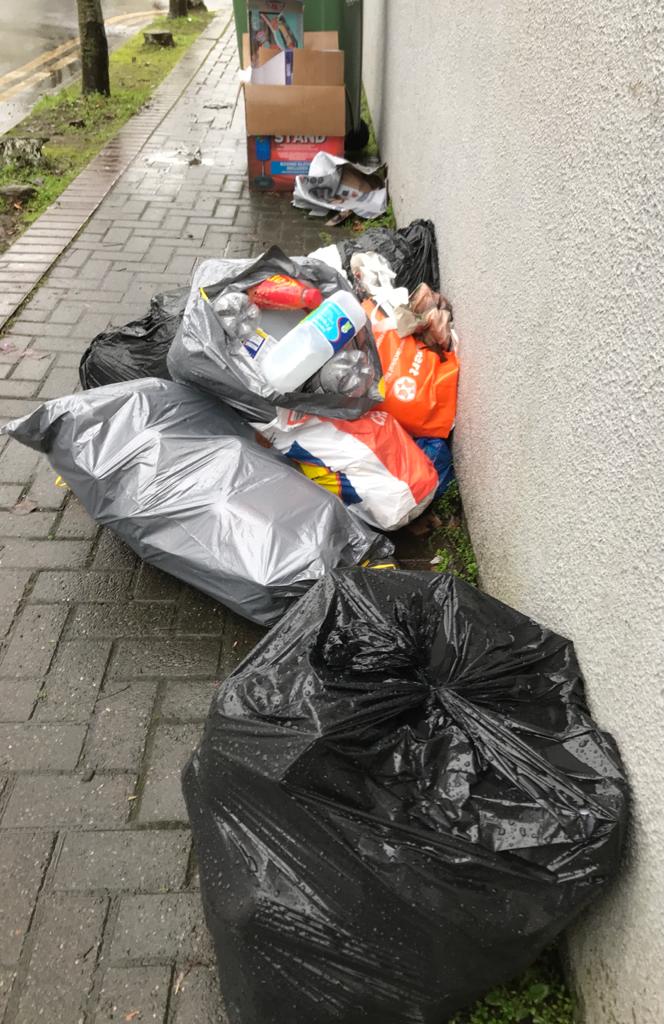 Furthermore, can ordinary civic-minded individuals start a conversation about how unacceptable fly-tipping and casually dropping litter is, so that these despicable acts are no longer tolerated in our society?
If you think back to when it was considered okay to smoke indoors in public places until someone had the vision to find a way of making it unacceptable, surely we can find ways of making the scourge of littering and dumping unacceptable in our society too?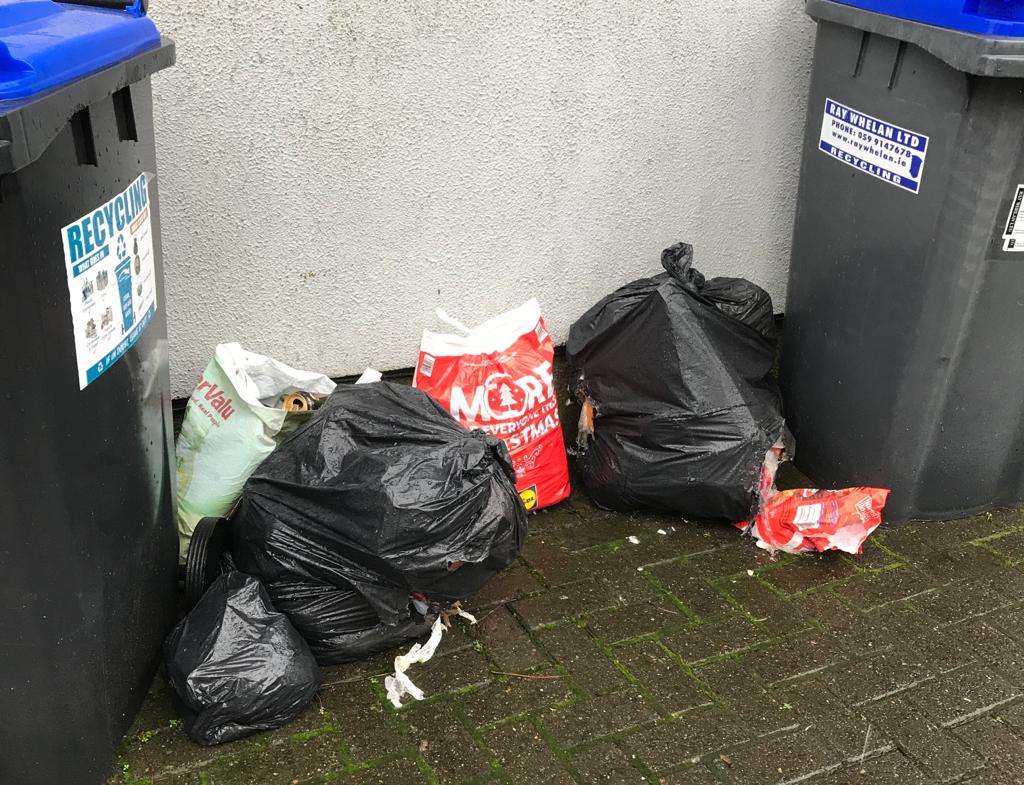 SEE ALSO – The end of the line: Laois undertaker on Covid-19 experience and vaccine hope