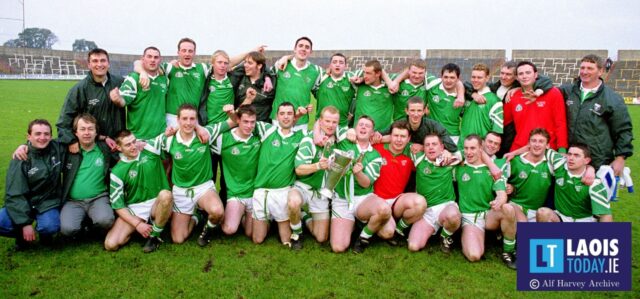 Stradbally 2-10 Portlaoise 0-10
1997 Laois SFC Final
For one of the county's most traditional and successful clubs, Stradbally had to endure an almost 60-year wait between titles before they claimed success in 1997.
Their final appearance in 1989 was their first in 40 years and though they'd a fine team in the 1990s, they failed to make a final again until 1997 and could only watch on as many of their great rivals – The Heath, Ballyroan, Portarlington and St Joseph's – all claimed honours.
Portlaoise, too, were in a relative slump and their final appearance in 97 was their first in six years.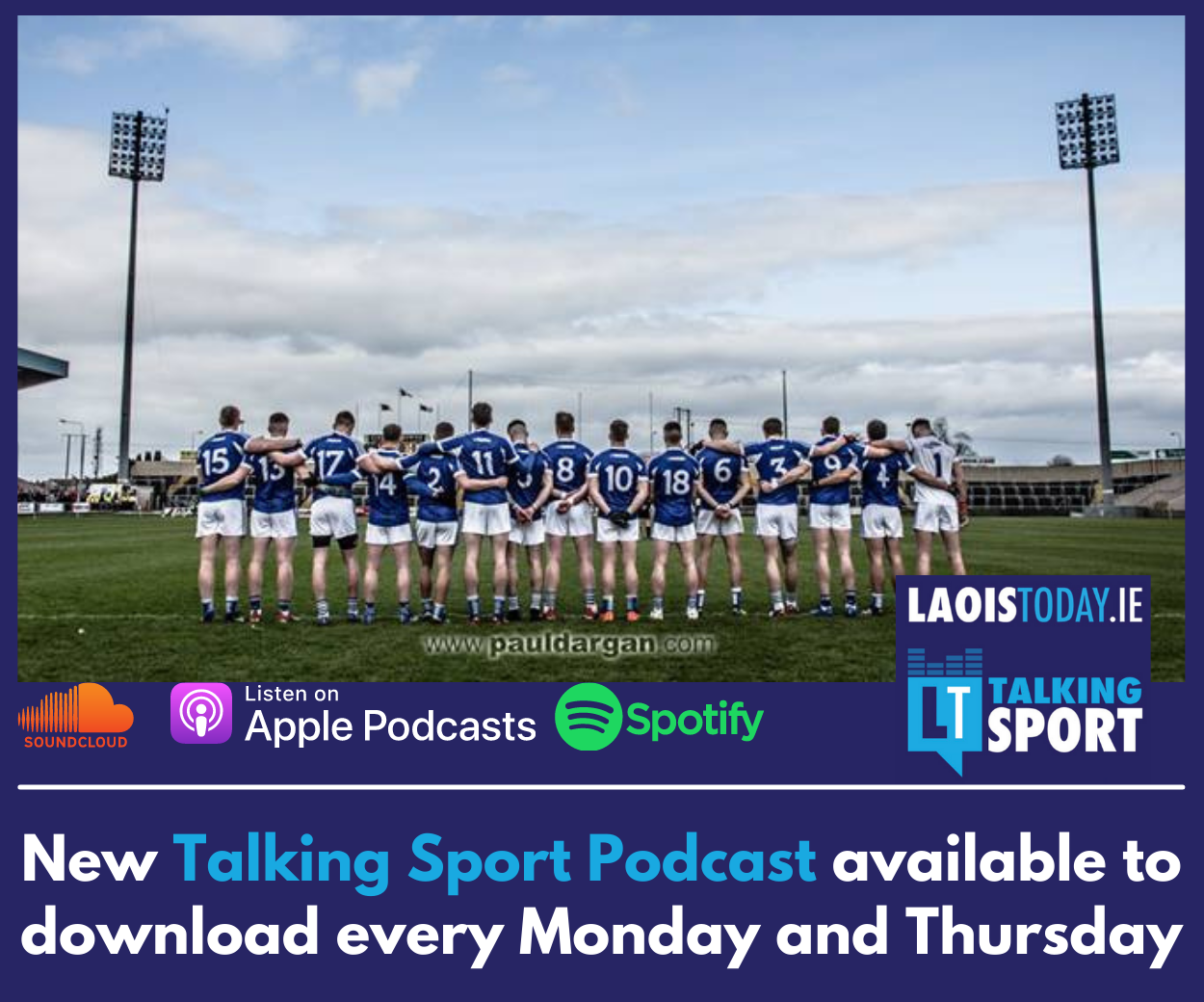 Despite hammering The Heath in the semi-final, there was doubts about Portlaoise's young team. Was it too soon?
There were doubts too about Stradbally. Though the Leinster Express preview noted that they'd been "knocking on the door for the last three seasons", they'd suffered a "severe kick in the teeth last year when they lost to Ballyroan".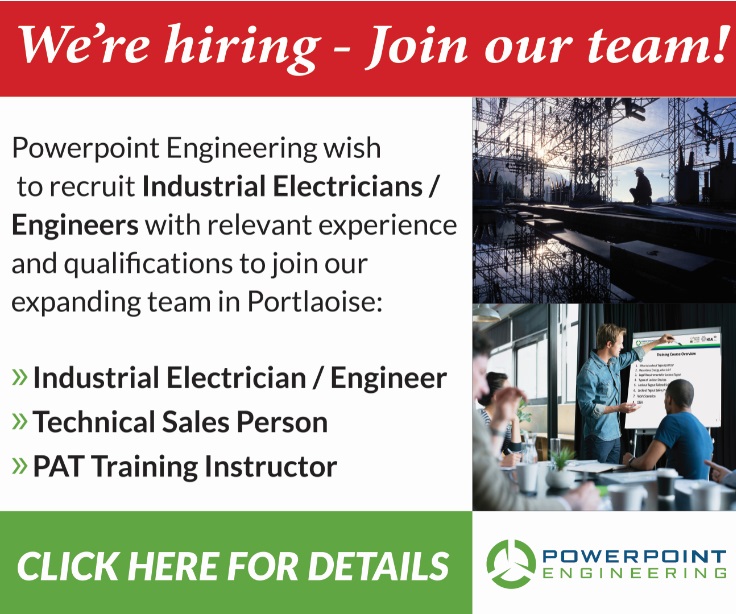 The paper's preview though was hinting that Stradbally's time had come. And so it proved.
"Stradbally on top of the football world – after 56 years" was the front page on the Leinster Express to accompany a piece by the paper's editor and multiple championship winner with Portlaoise Teddy Fennelly.
For long stages, Portlaoise looked the better team, but not for the last time, Stradbally would finish strong in a senior final against The Town.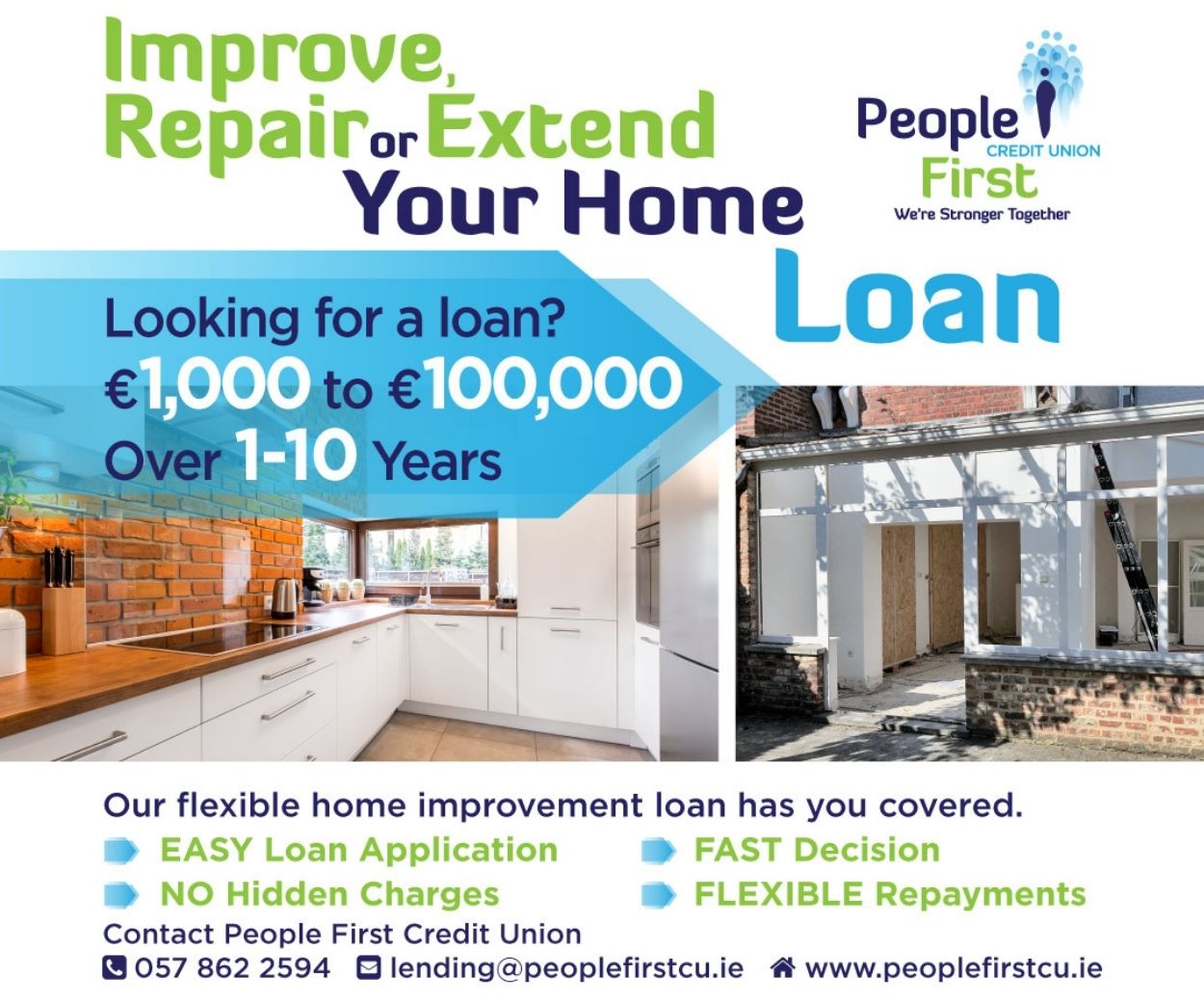 "A ten-point turnaround in almost as many minutes by the senior footballers of Stradbally ended a 56-year famine as they were crowned Laois senior football champions," wrote Brian Keyes in the opening paragraph of his match report.
"The curtain came down on the senior championship in a dramatic fashion as Stradbally, four points adrift and floundering, hit back with goals from Greg Ramsbottom and Paul Molloy to which Portlaoise had no answer.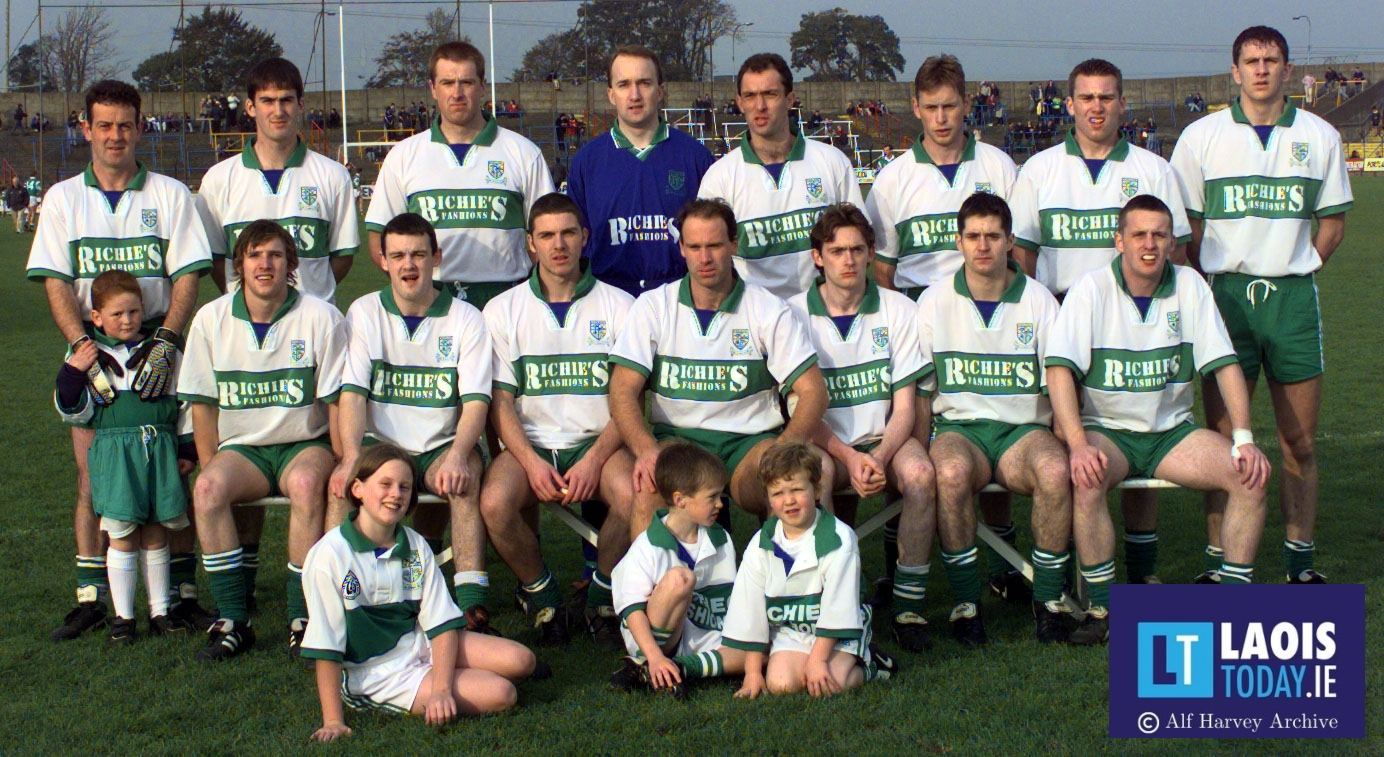 "Stradbally were behind for most of the hour but once they got in front they were like a different team as they turned the screw on a Portlaoise side which scored just once from play in the second half.
"1941 was the last time Stradbally won the title and a great surge of emotion came over O'Moore Park as the heroes of today claimed the Jack Delaney Cup, called after a great Stradbally man and gael."
Portlaoise, though, had led for most of the game. They raced into a 0-4 to no score lead after just 12 minutes thanks to two frees from Ian Fitzgerald and two from play from Michael Fennelly.
Stradbally settled with frees from Tom Bowe and Damien Delaney and one from play from Barry Larkin though two from Niall Rigney kept Portlaoise ahead and a missed Damien Delaney penalty after Paul Molloy was fouled meant Portlaoise led 0-6 to 0-4 at half time.
Despite the setback of the miss, Delaney had a fine second half and reduced the gap to one early in the second half but three in a row from Ian Fitzgerald had them four up again the 40th minute.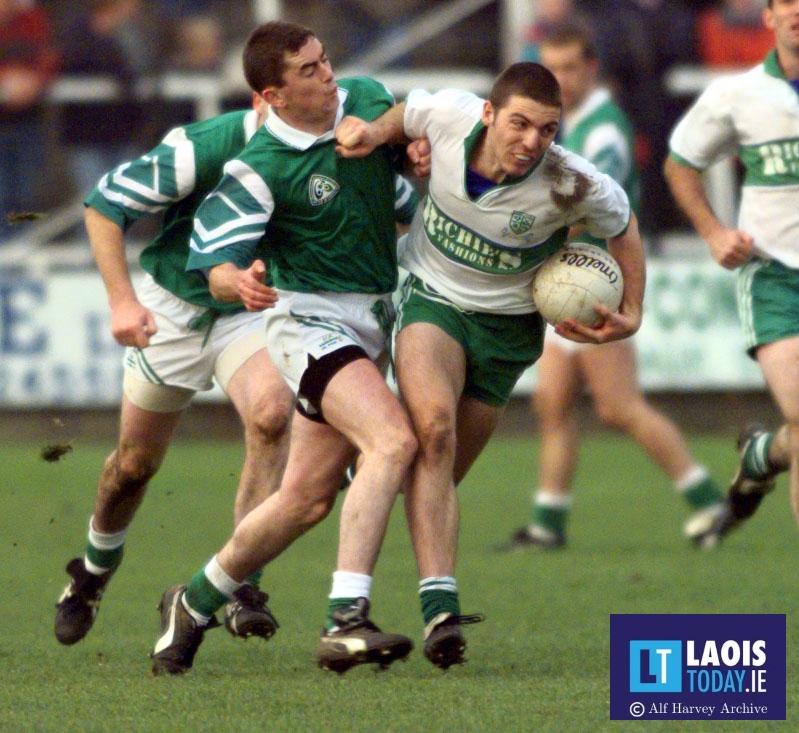 Barry Larkin and Fitzgerald swapped points again with Keyes noting in his report that "Stradbally looked done for".
But "Damien Delaney started the comeback with a superb point in the 47th minute" and three minutes later Greg Ramsbottom fired a brilliant shot past John Hanniffy into the back of the Portlaoise net. A Delaney free then had Stradbally ahead for the first time with seven minutes remaining.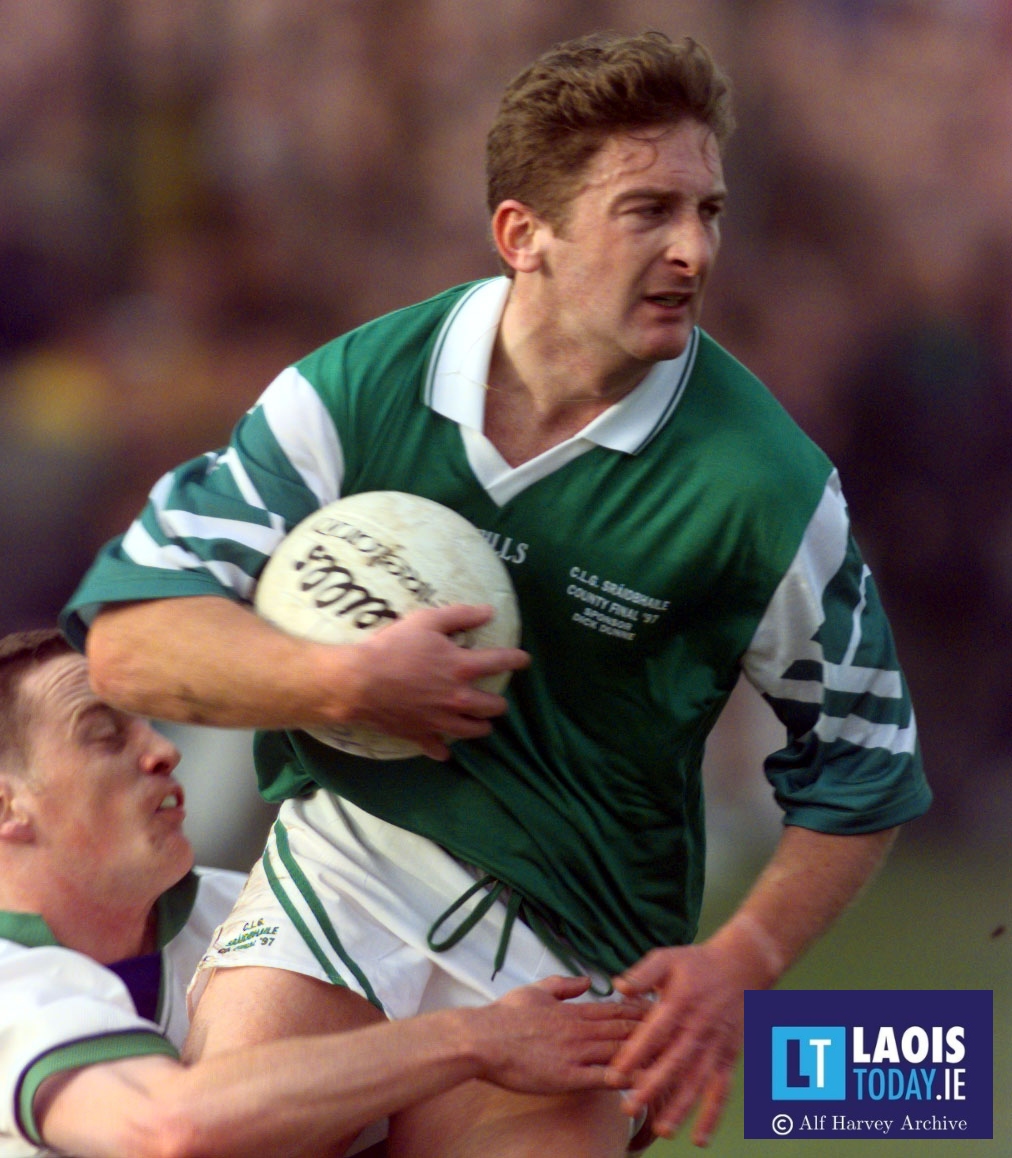 "Once the goal went in, wild horses wouldn't have held Stradbally back from a title which  five decades ago was almost their birthright."
Ramsbottom then set up Paul Molloy for Stradbally's second goal "a superb lob".
"A great win for Stradbally, a lot of happy faces smiled down from heaven after this display," concluded the report.
"This victory, in particular beating Portlaoise in the final in such a fashion will rank among the great days for the club."
"Fair play to the lads, every one of them have lived in the shadows of someone else," said manager Gerry Kavanagh after the game in a nod to the club's proud history.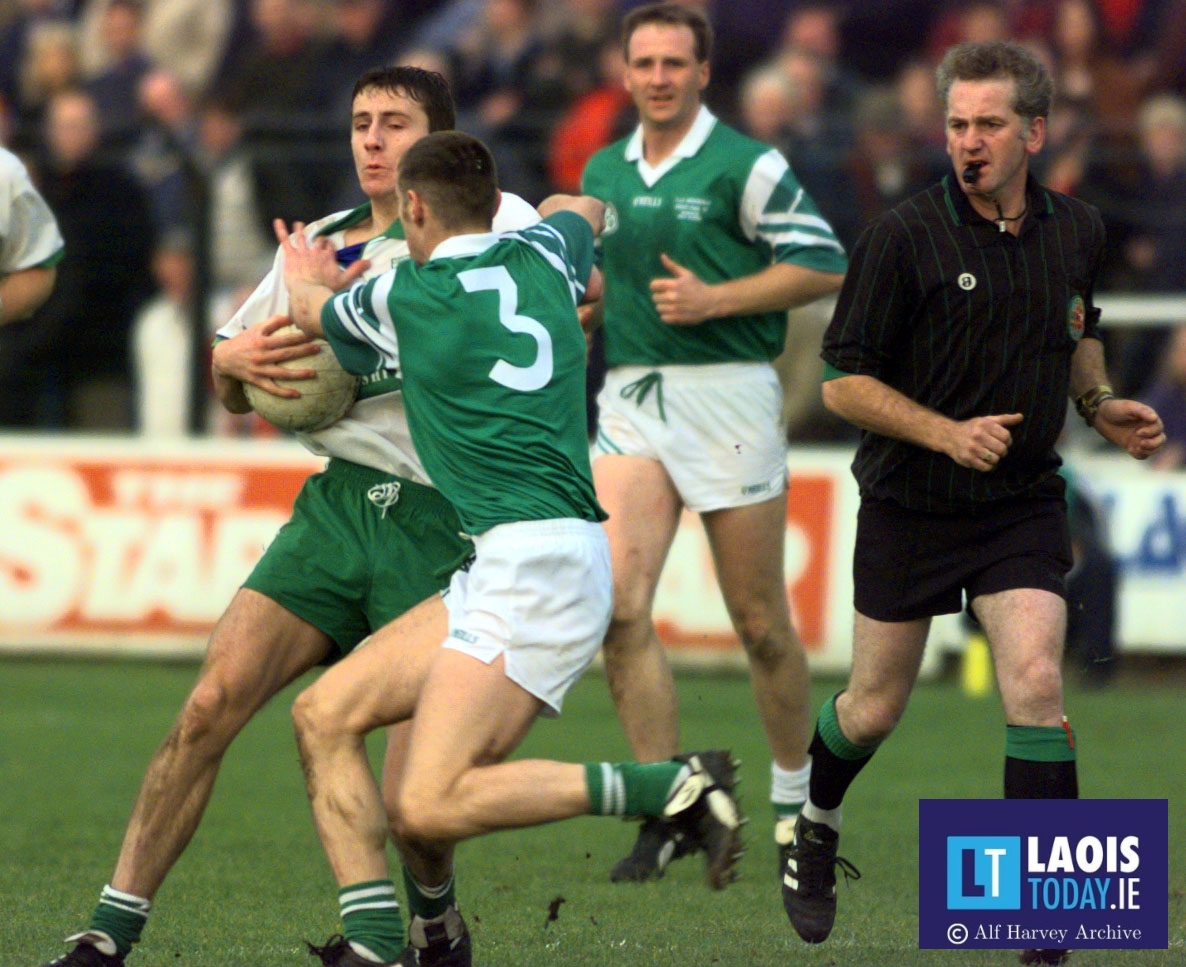 "You can't compare teams. A lot of great Stradbally footballers never won a championship medal. Fair play to the lads. I really am delighted for them."
Portlaoise manager Eamon Whelan was disappointed but knew many of his side were young – and that better days would lie ahead.
"We are disappointed. We felt if it was to go point for point at the finish we would win.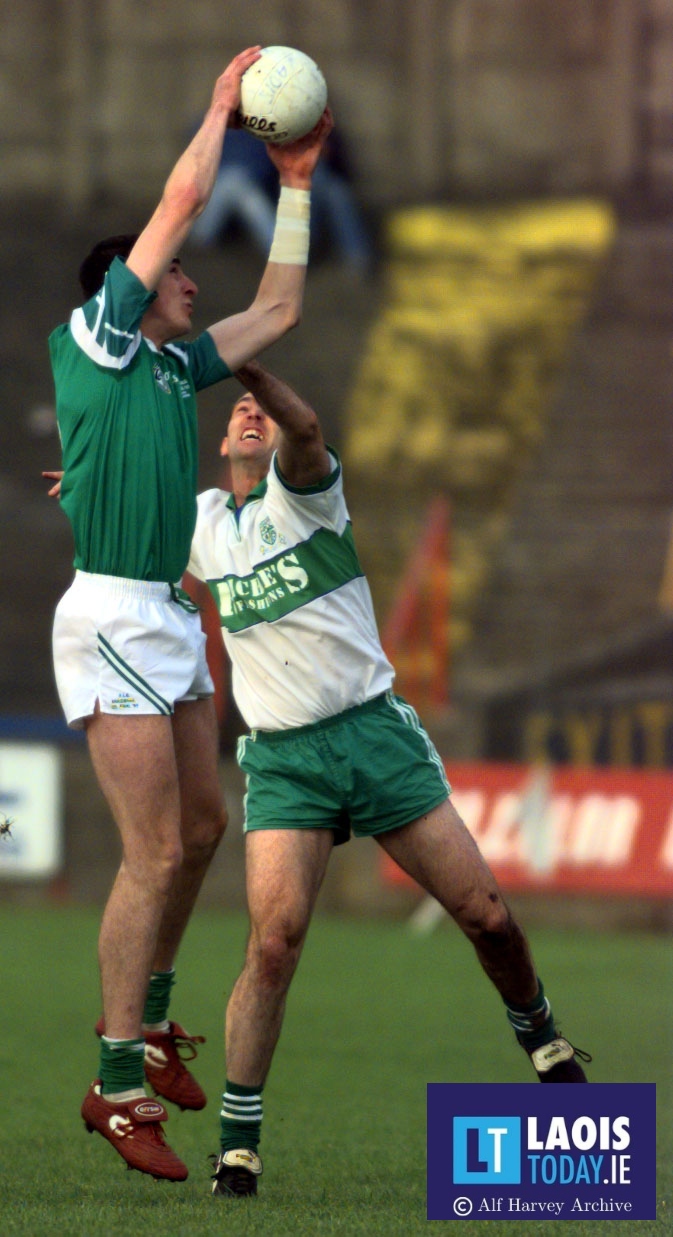 "Time is a great healer. Most of the team is very young and over the next couple of days there will be disappointment but it is important that you keep going and eventually you will get there."
For Stradbally, the late conclusion to the Laois championship meant that they were back in action the following day when they had to travel to Longford to play Fr Manning Gaels in the Leinster club championship, a game they lost by 10 points.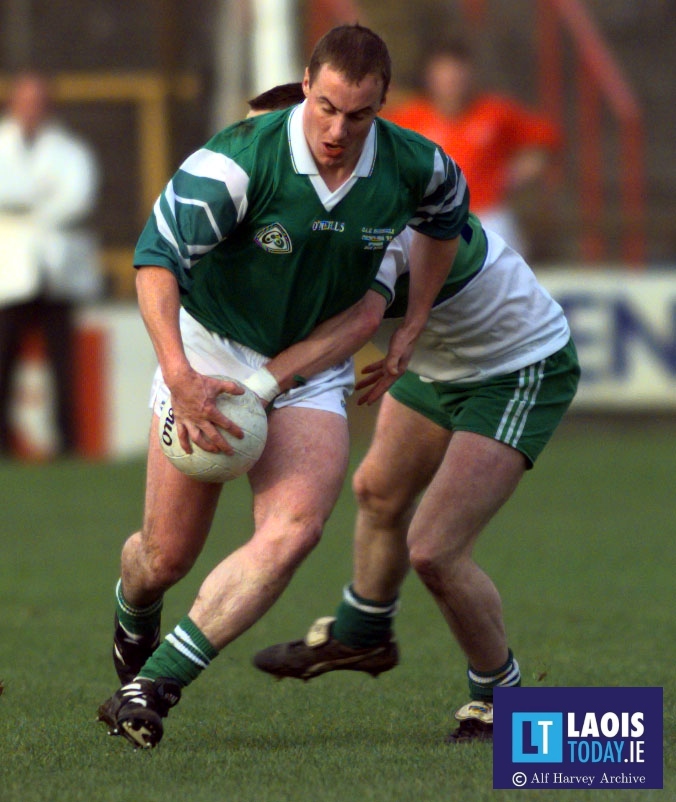 But they came back to retain the title in 1998 – when they also reached a Leinster club semi-final only to narrowly lose to Kilmacud Crokes.
Portlaoise would return to win the 1999 final against St Joseph's before going on to dominate the following two decades, albeit losing finals dramatically to Stradbally in 2005 and 2016.
SCORERS – Stradbally: Damien Delaney 0-6, Greg Ramsbottom 1-0, Paul Molloy 1-0, Barry Larkin 0-3, Tom Bowe 0-1. Portlaoise: Ian Fitzgerald 0-6, Niall Rigney 0-2, Michael Fennelly 0-2
STRADBALLY: Brendan Delaney; Donal Donohue, Eamon Delaney, John Delaney; Jeremy Kavanagh, John Larkin, John Buggy; Tony Maher, Larry Keenan; Paul Molloy, Tom Bowe, Diarmuid Donohue; Barry Larkin, Damien Delaney, Greg Ramsbottom. Subs: Eddie Kinsella for Donal Donohue
PORTLAOISE: John Hanniffy; Mark Brophy, Mark Kavanagh, Colm O'Keeffe; Ollie Fennelly, Cyril Duggan, Colm Parkonson; Tommy Conroy, Niall Rigney; Brian O'Leary, Ian Fitzgerald, Declan Daly; Michael Fennelly, Kevin Fitzpatrick, Martin Delaney.
REFEREE: Eamon Whelan (Killeshin)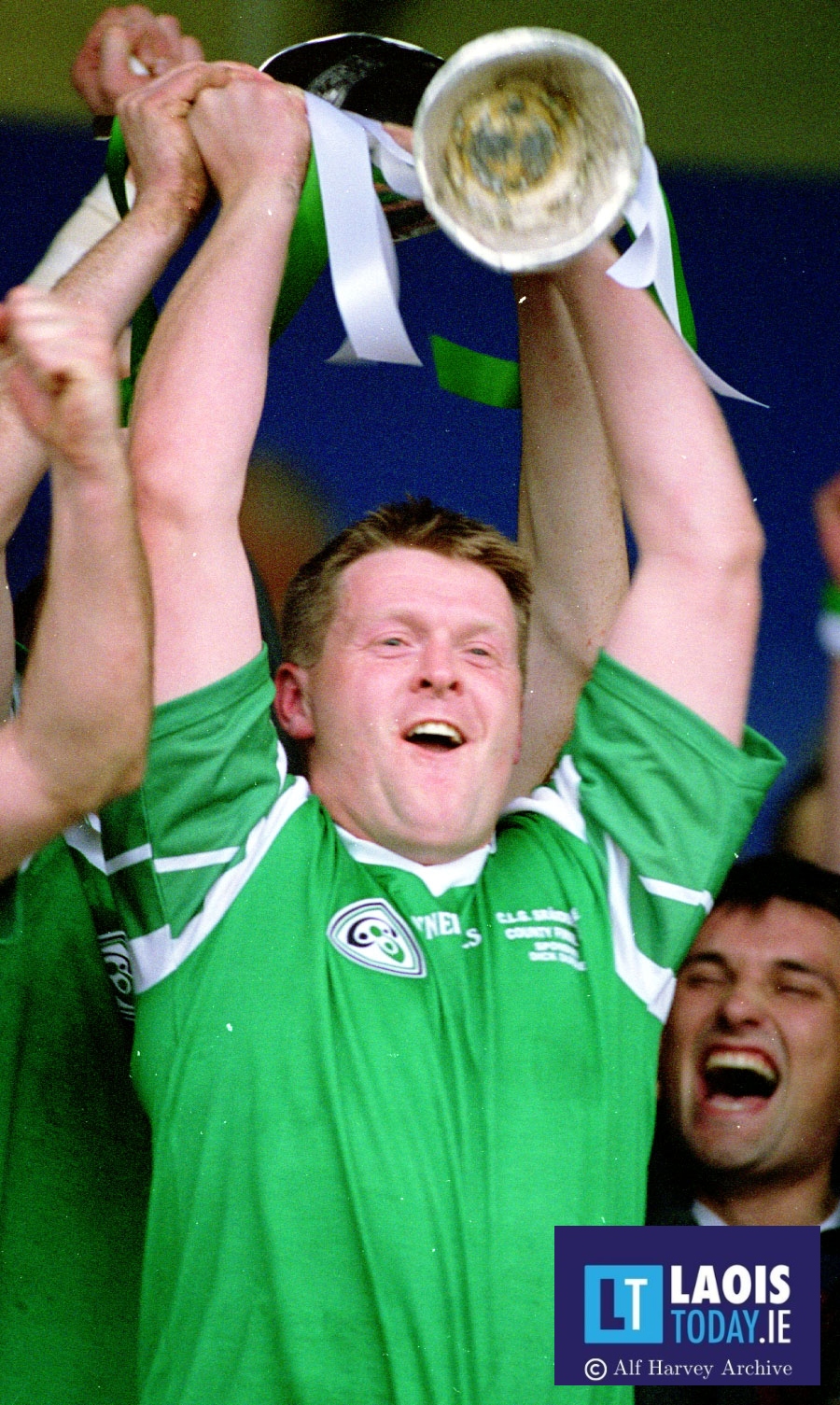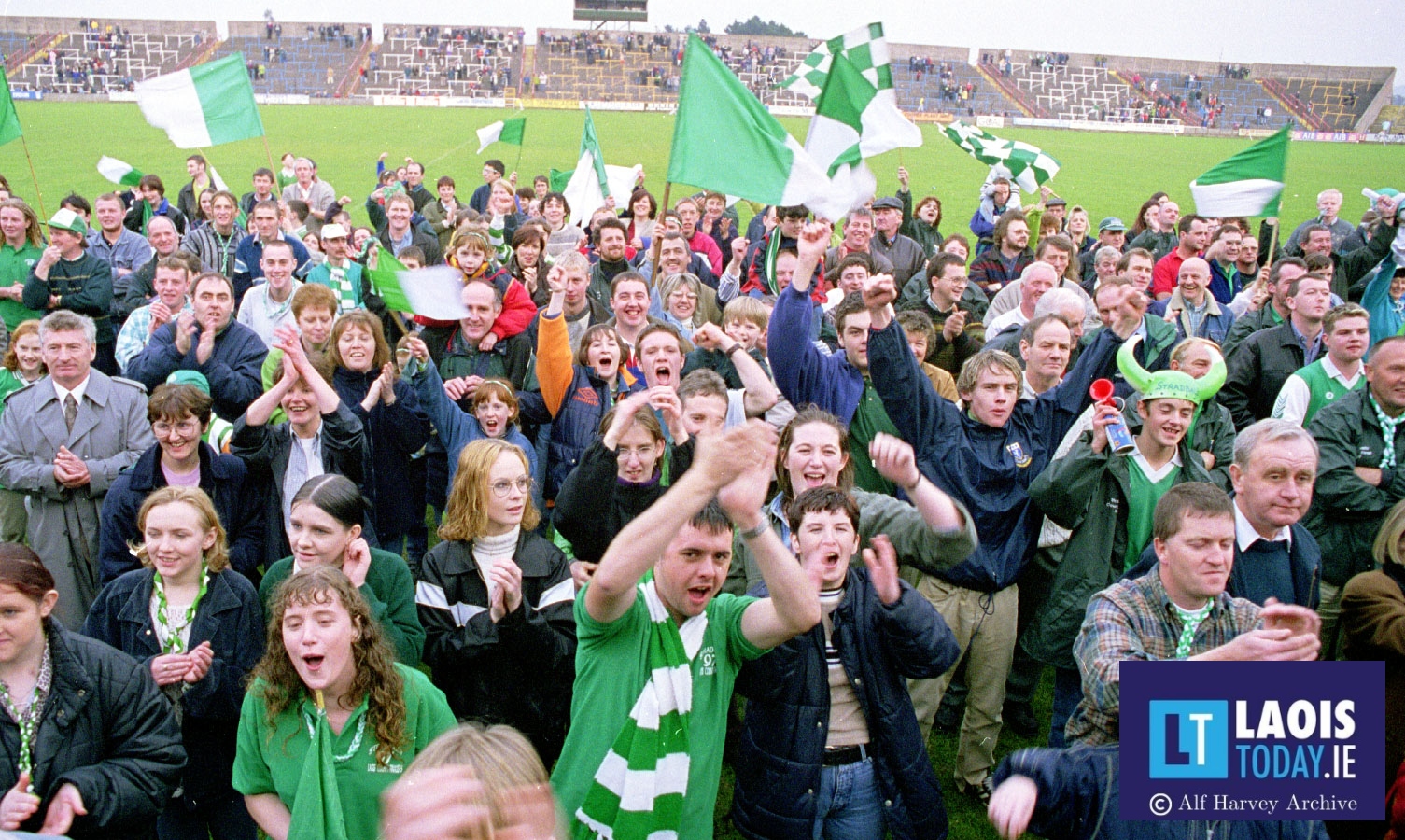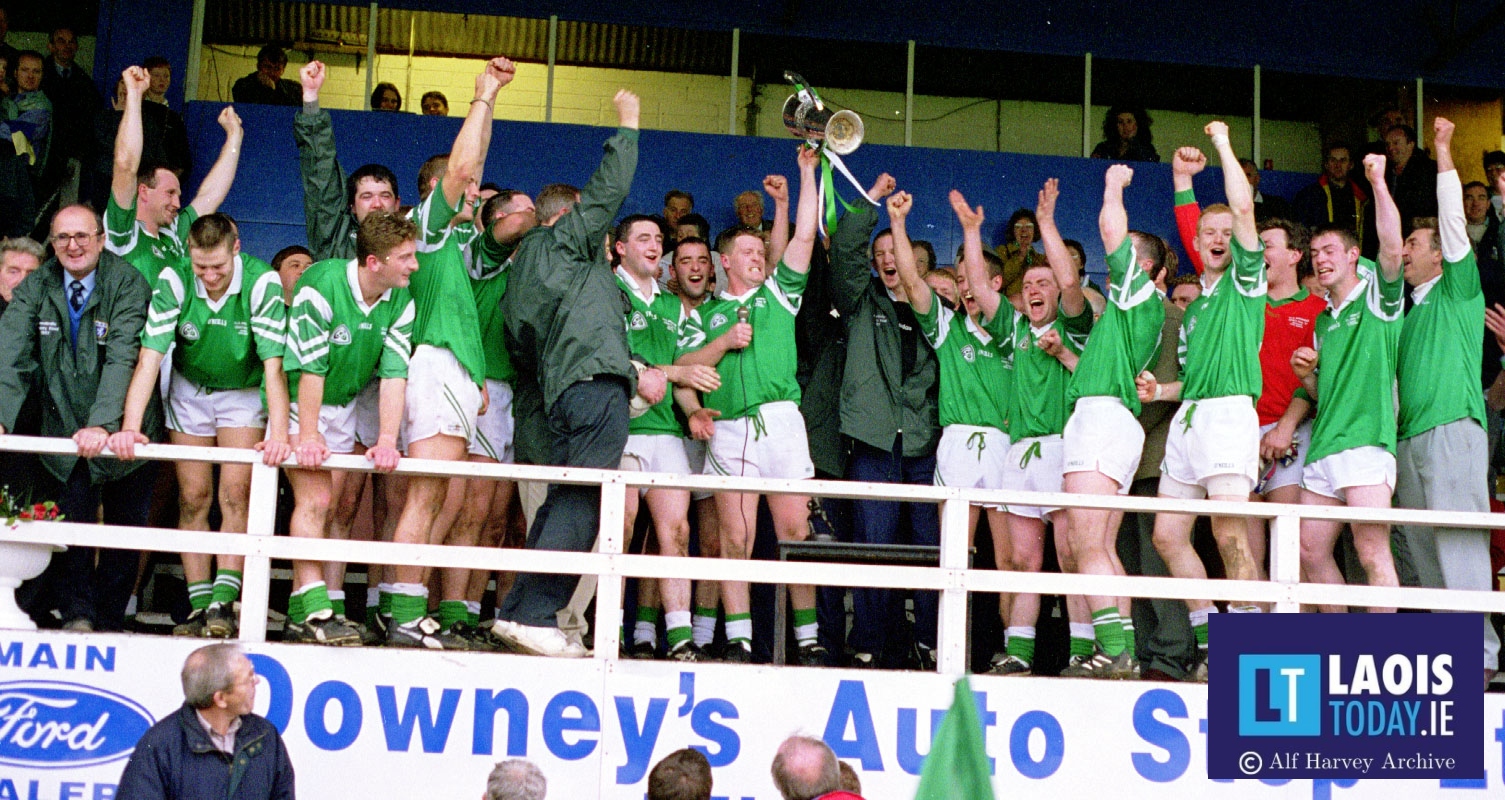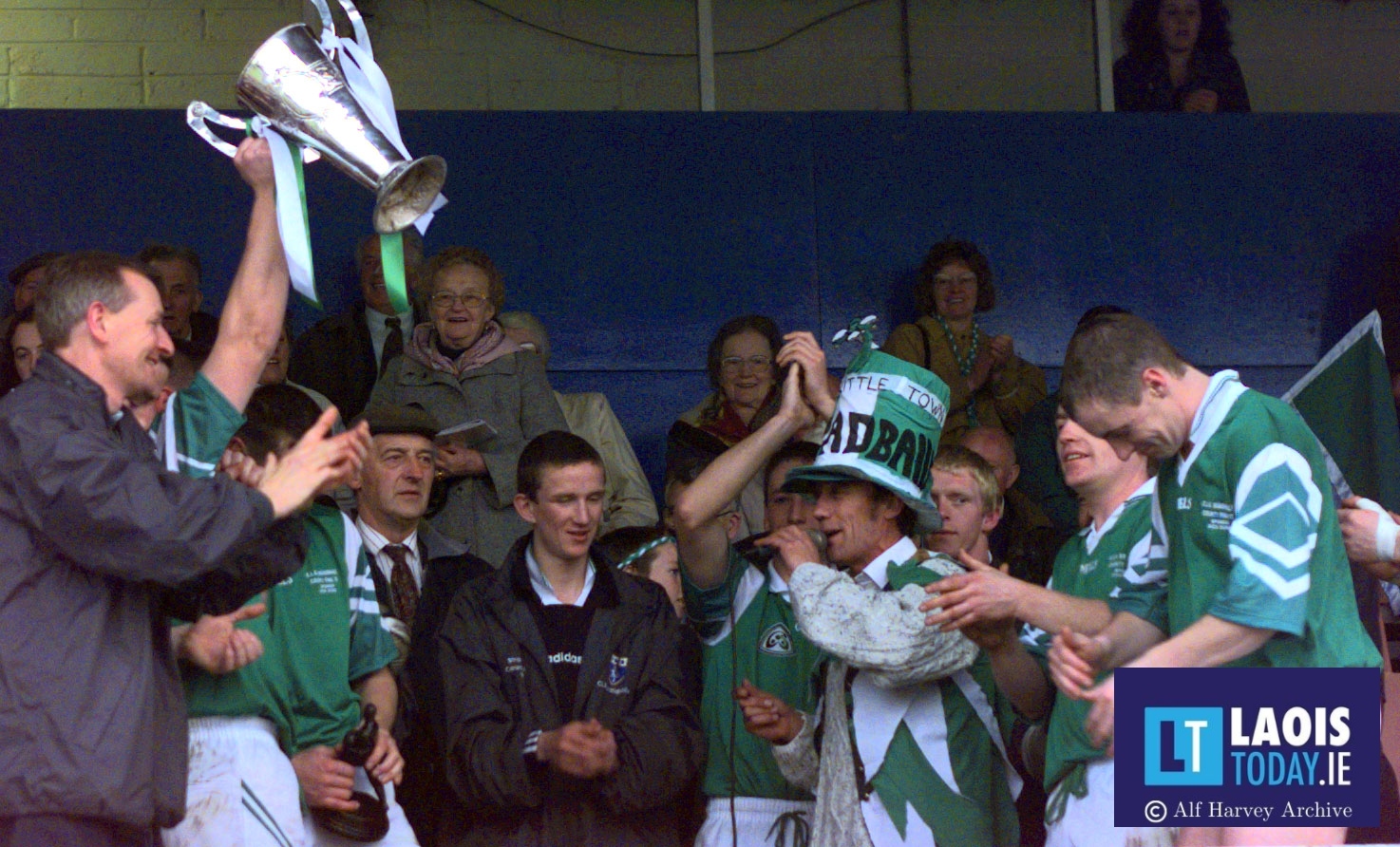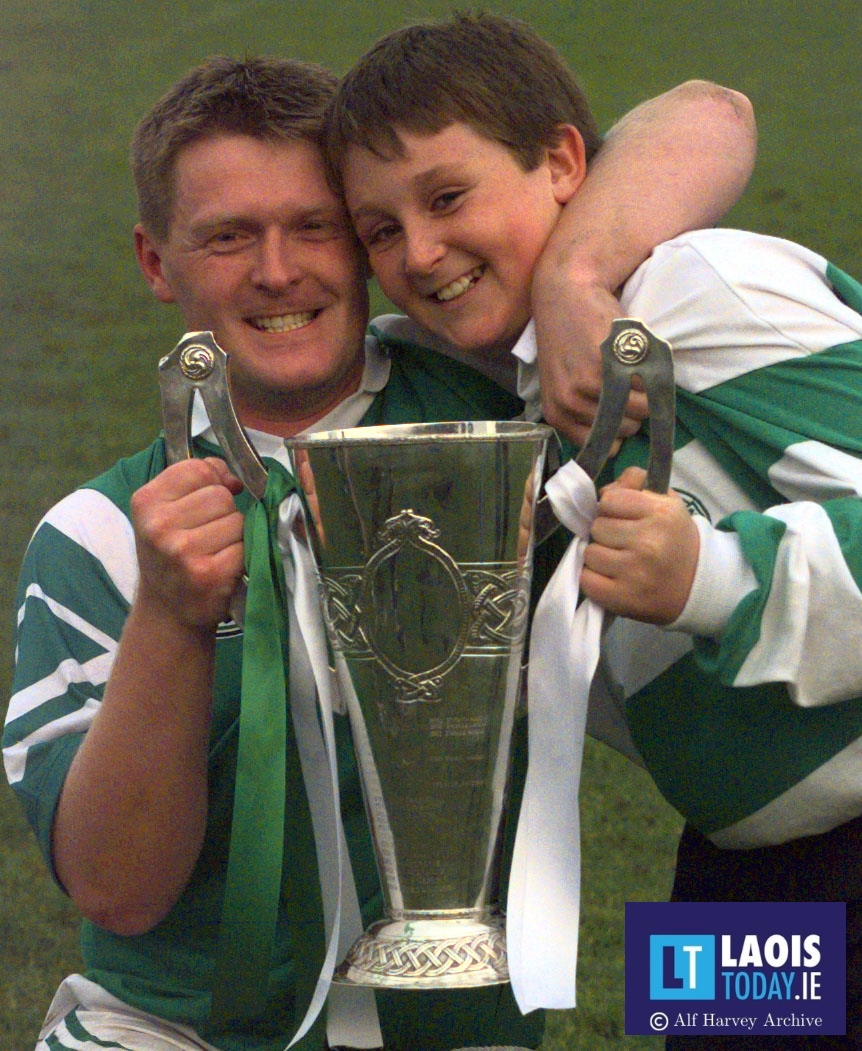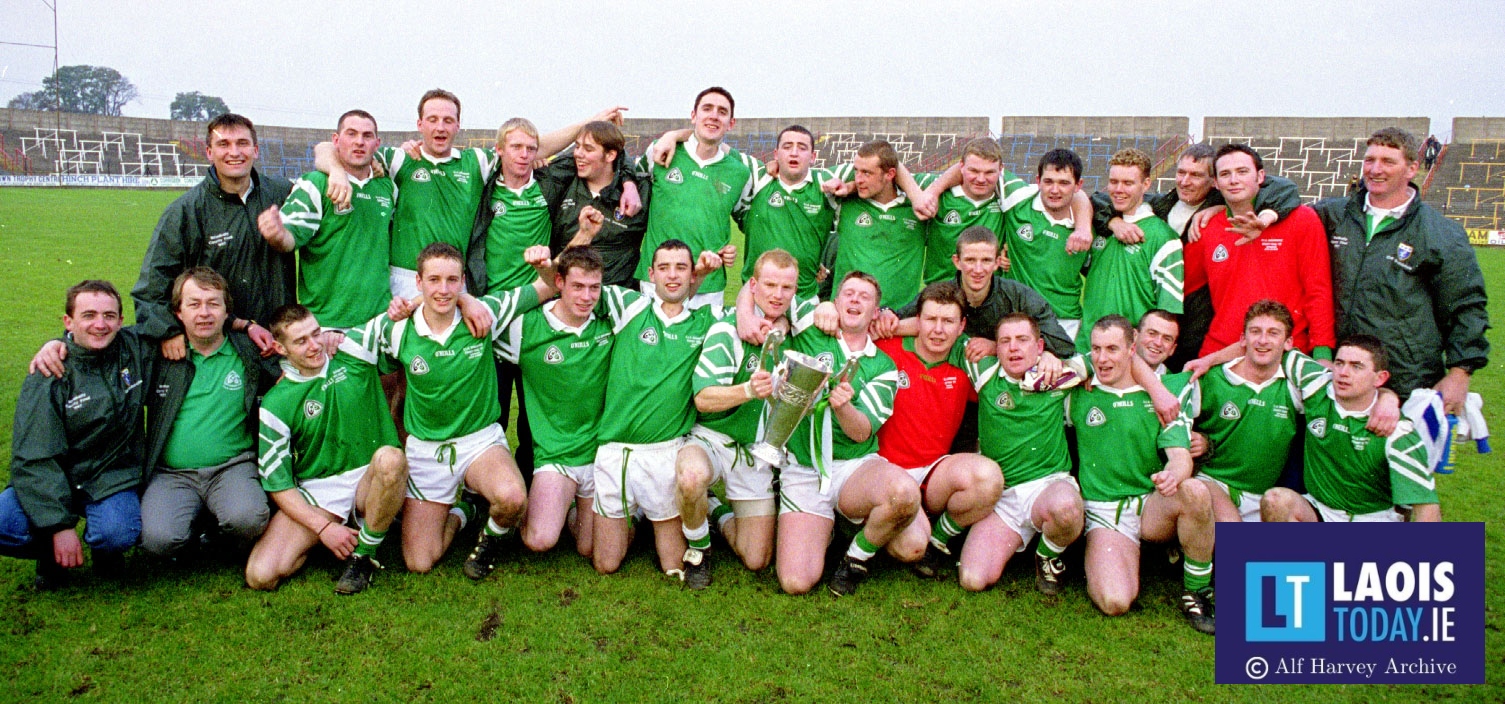 SEE ALSO – Check out more from our County Final Memory series here