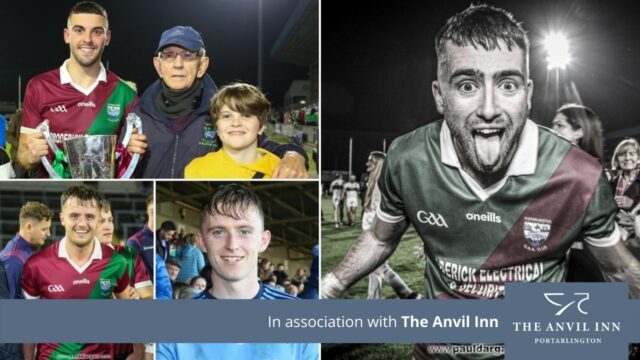 After a long season of action in Laois, the final LaoisToday Football Team of the Week is here.
Unsurprisingly, our selection this week is dominated by Portarlington who claim 13 of the 15 spots.
They enjoyed a 15 point victory over Portlaoise in the county final and demonstrated just how good they are.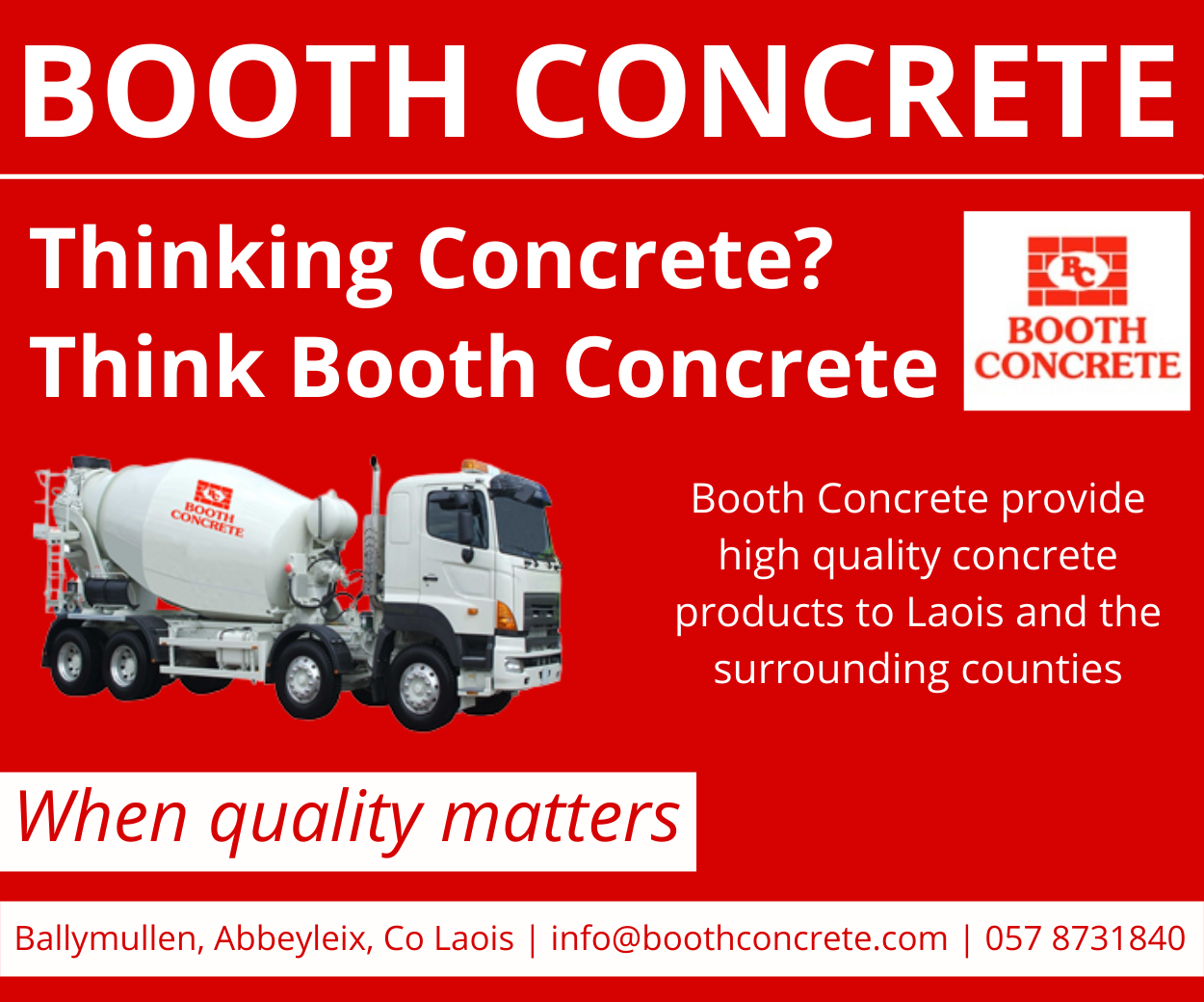 Ballyroan-Abbey and Barrowhouse have one each to make up the rest of the team.
While we also have the Sub of the Week for the final time in 2021.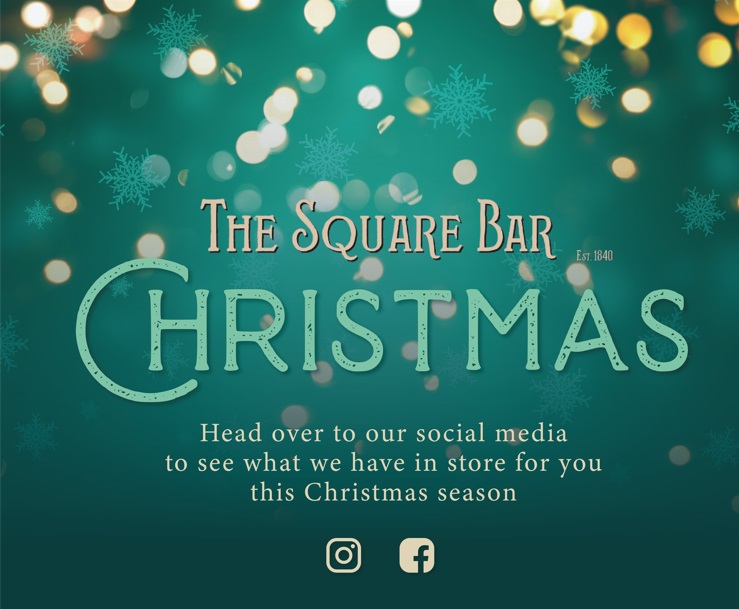 Check out our selection below:
1 – Scott Osbourne (Portarlington)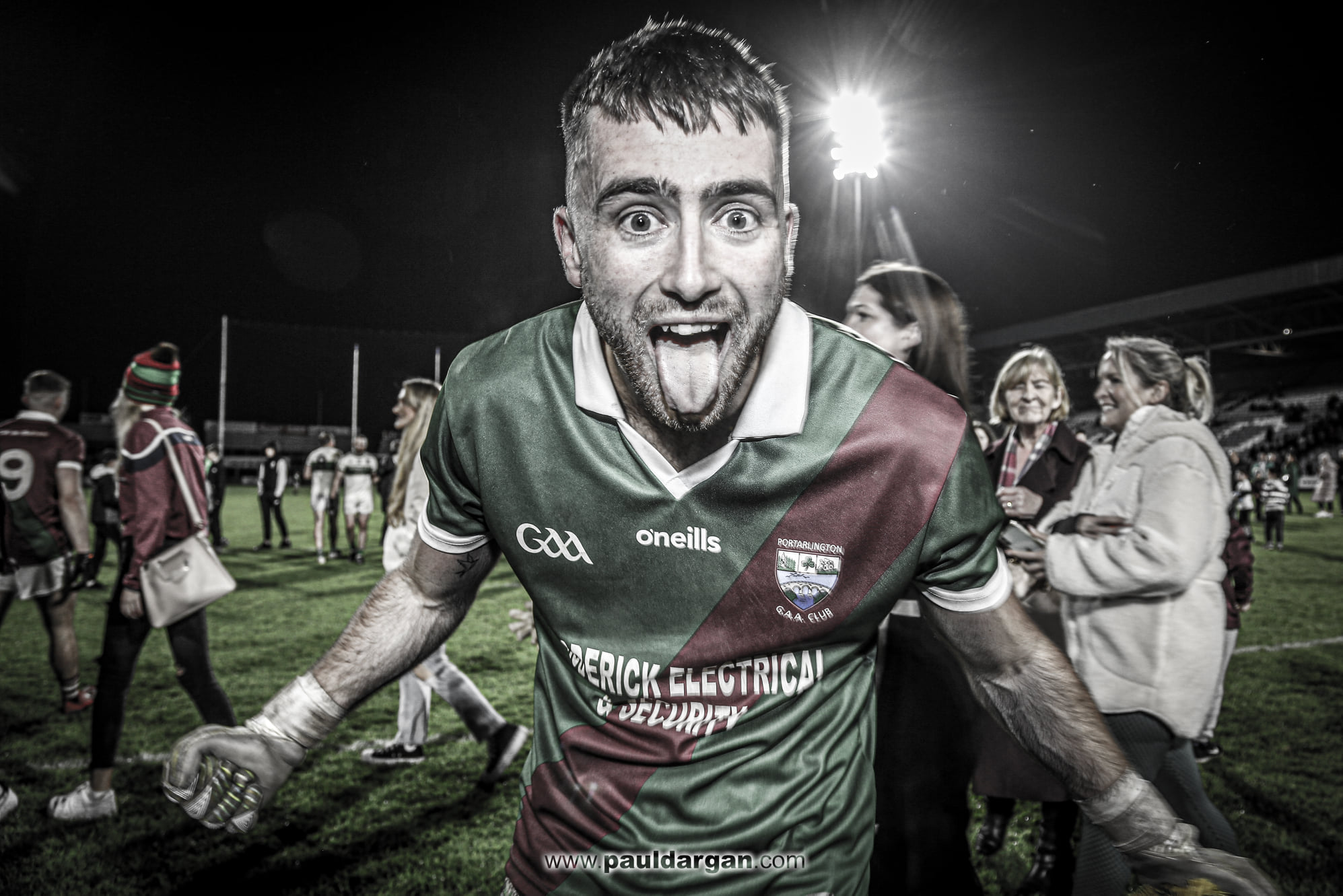 You only realise just how important Scott Osbourne is for Portarlington when he isn't there.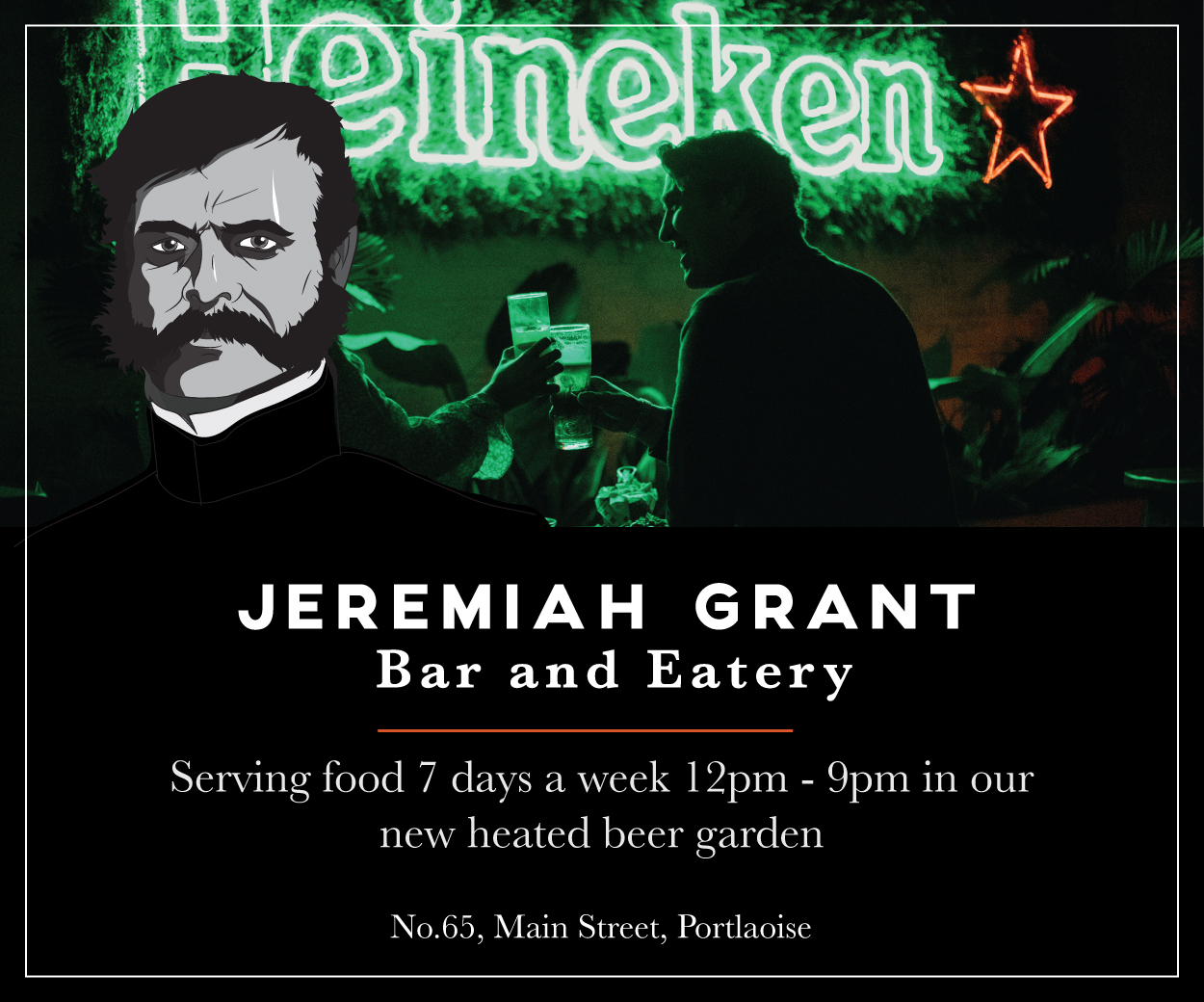 His kick-outs are usually spot on and although he has a brilliant defence in front of him, he is well capable of making saves too – as he showed against Ben Dempsey near the end. He has conceded just one goal in the last two years.
---
2 – Cathal Bennett (Portarlington)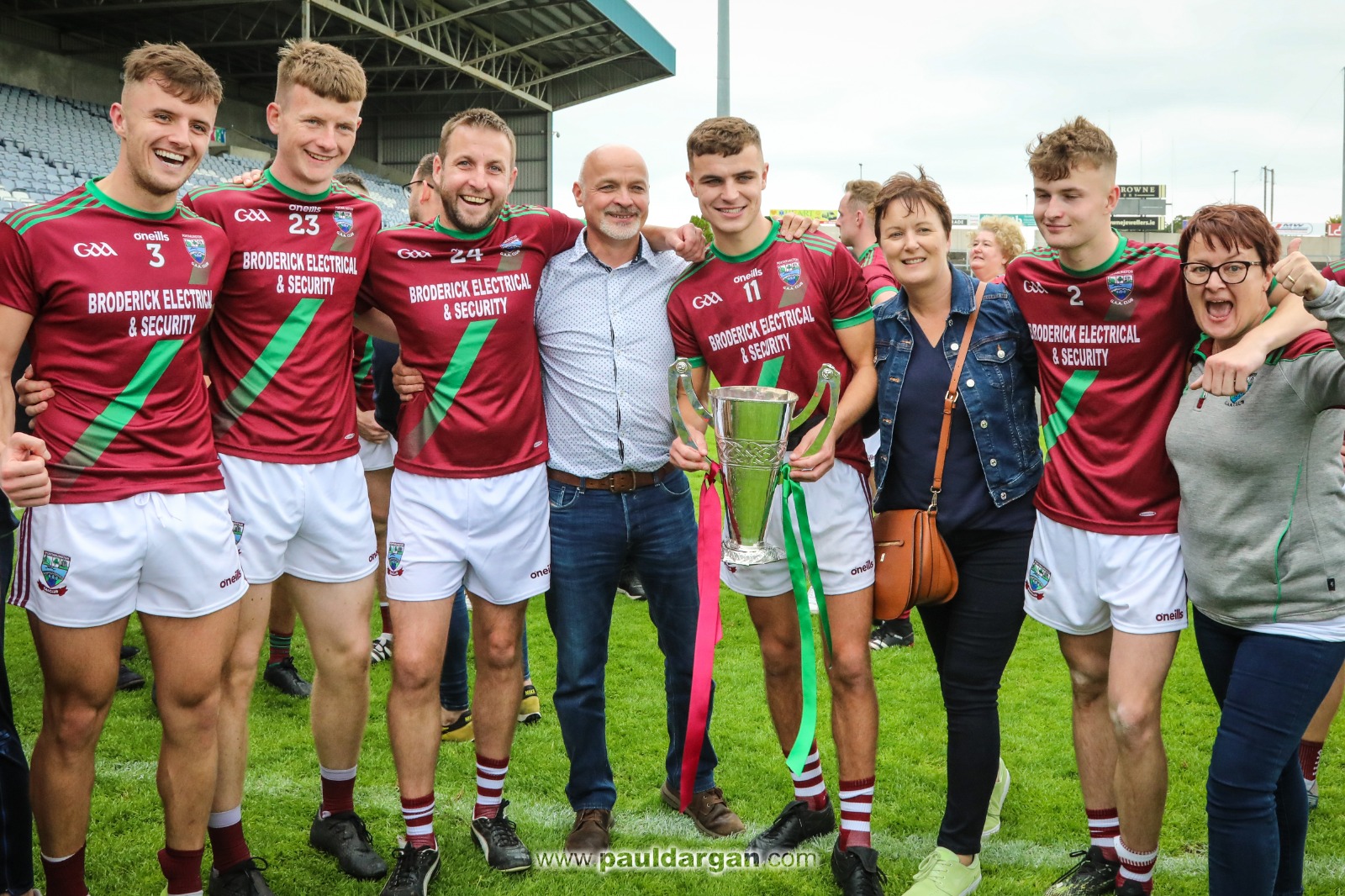 Looking at how this young man has played for the last two years, it is incredible to think he is still U-20.
Cathal Bennett is a fantastic corner back and because he is still so young, it is going to be very interesting to see just how much better he can get in the coming years.
---
3 – Diarmuid Bennett (Portarlington)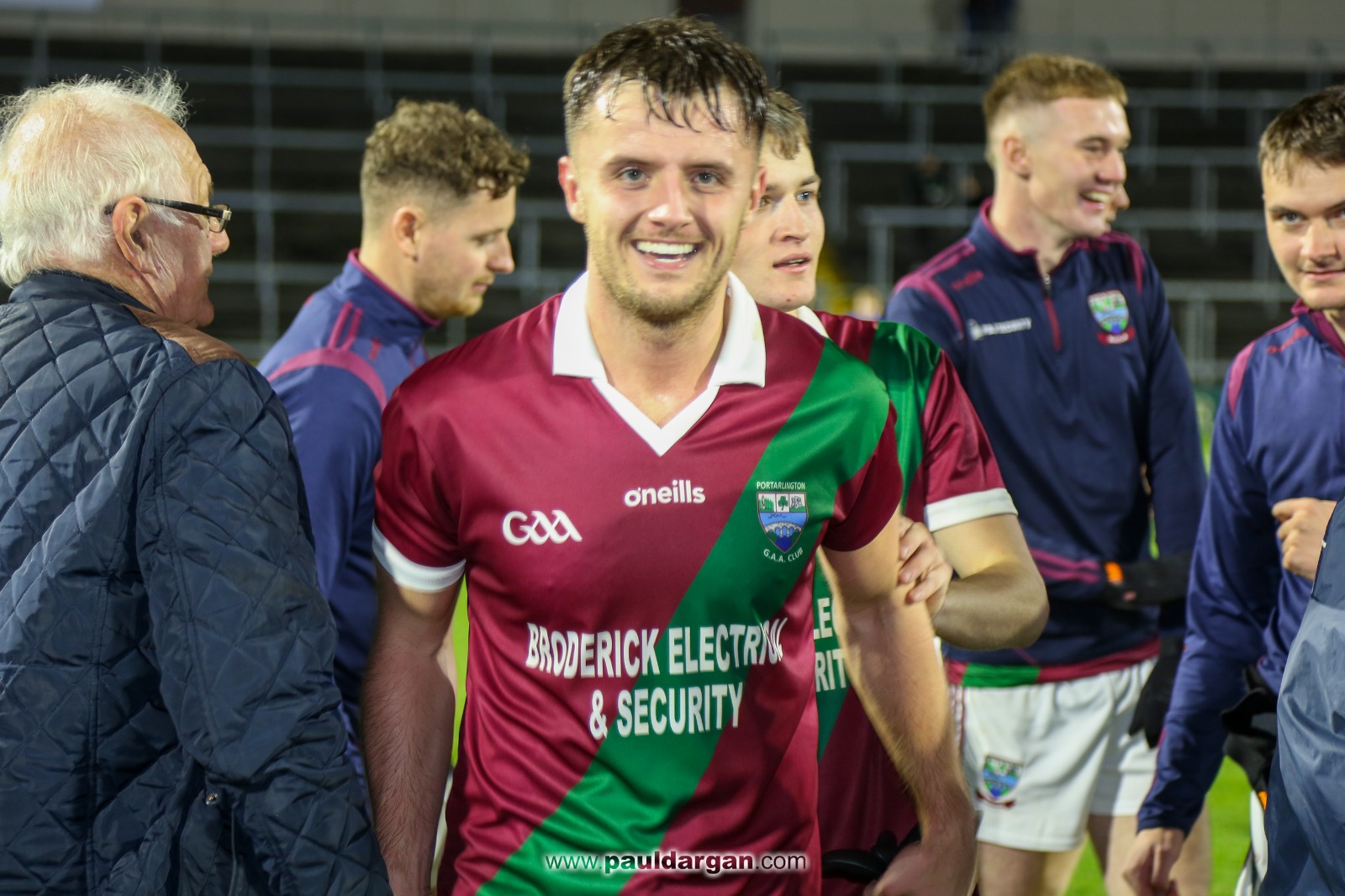 Right beside his younger brother comes Diarmuid Bennett – a rock at full back for Port.
Has handled some tricky customers this year and like he did on Sunday, he goes about his work with minimal fuss.
---
4 – Alex Mohan (Portarlington)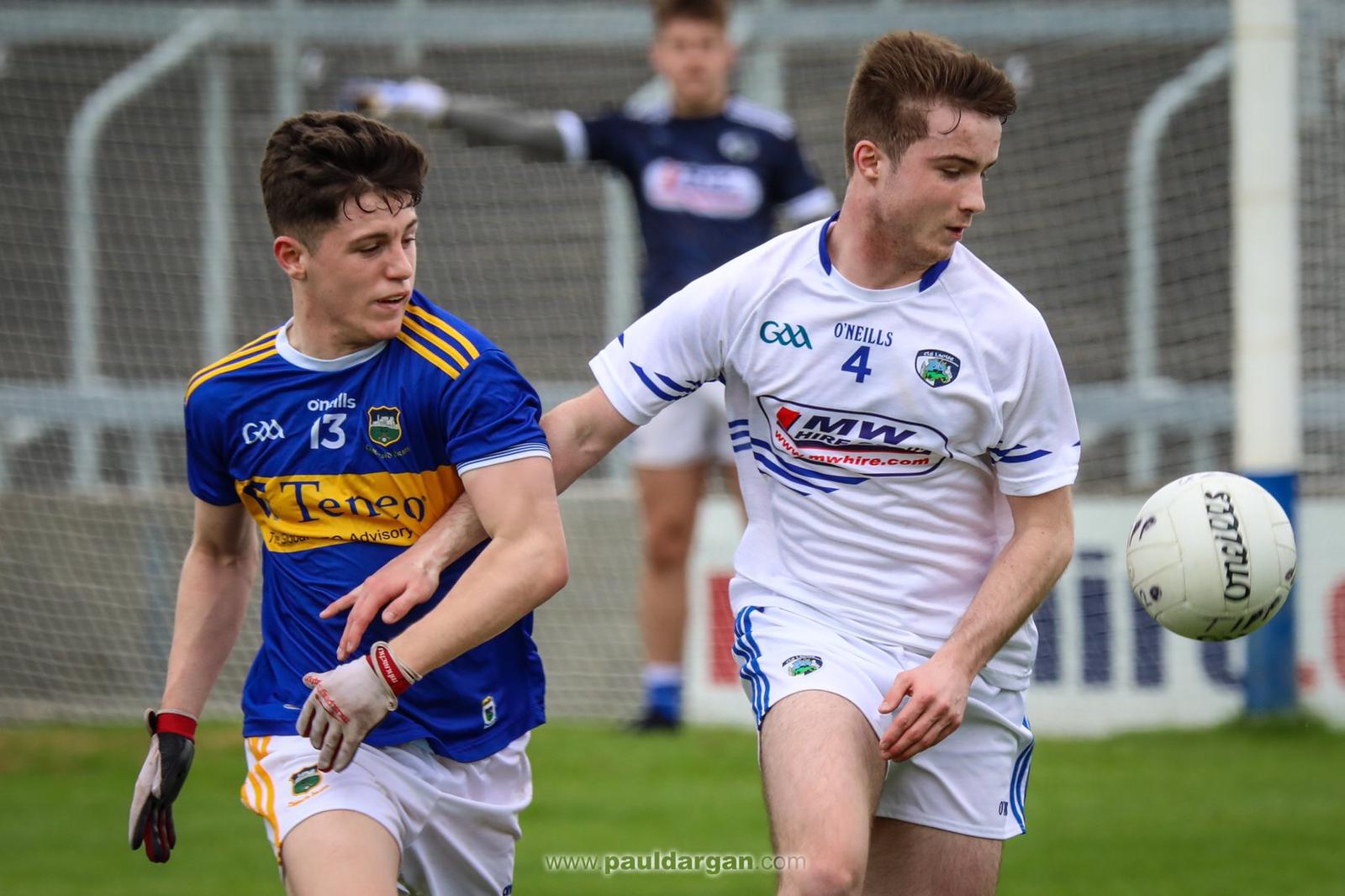 They don't make many footballers like Alex Mohan anymore – a tough corner back who is only interested in defending.
Mohan rarely looked in any trouble on Sunday and that is how he plays his game. A serious talent.
---
5 – Stuart Mulpeter (Portarlington)
Tough as nails, Stuart Mulpeter formed part of a half back that has been unstoppable this year.
While he didn't score in Sunday's final this time, his tackling, blocking and athleticism is really important for Portarlington.
---
6 – Robbie Pigott (Portarlington)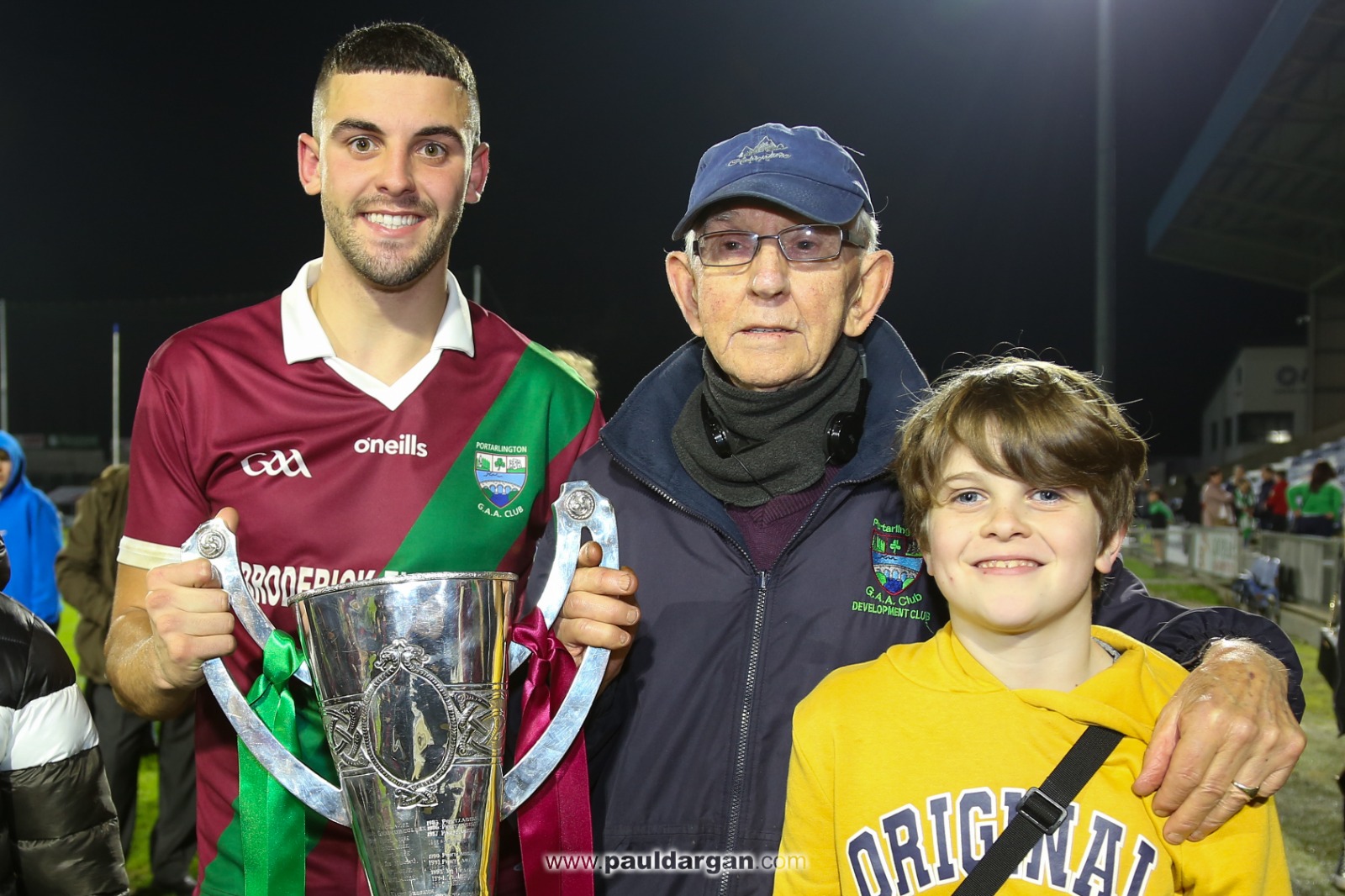 A real enforcer on the half back line, Pigott manages to play as both a sweeper and a centre back at the same time.
It is an art he perfected on Sunday as he routinely cut out loose ball but also never allowed Gareth Dillon any space from which to attack.
---
7 – Paddy O'Sullivan (Portarlington)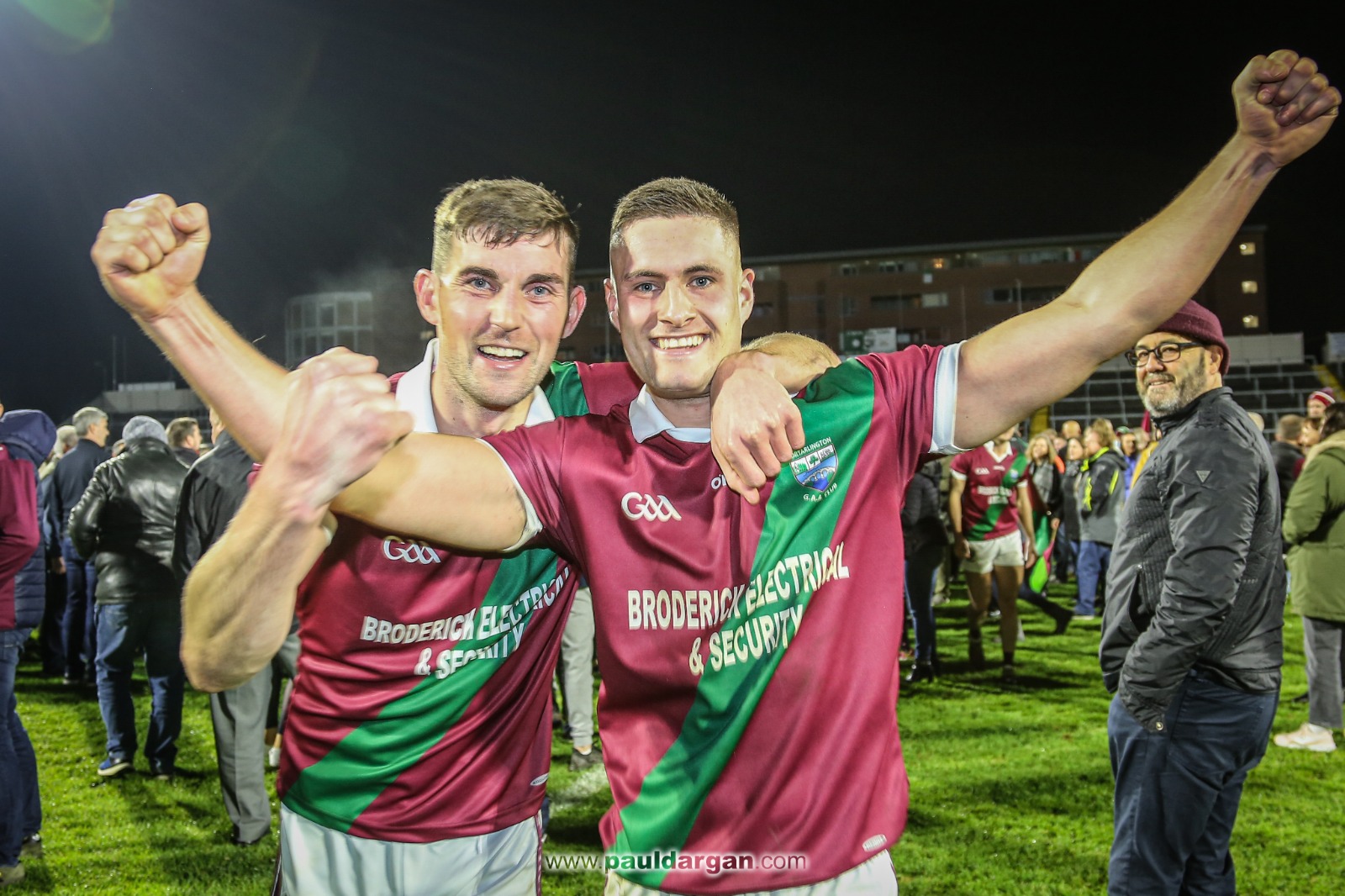 Man of the match in the county final, Paddy O'Sullivan has returned to fill the void left by Jason Moore.
He played like a man possessed and his run for the penalty will not be forgotten for a long time.
---
8 – James McWey (Ballyroan-Abbey)
The first of only two non-Portarlington players to make our selection this week is James McWey.
The Ballyroan-Abbey teenager kicked nine points from midfield, edging out Keith Bracken on that basis, as his side claimed Junior glory – and will surely step up to the seniors next year.
---
9 – Sean Byrne (Portarlington)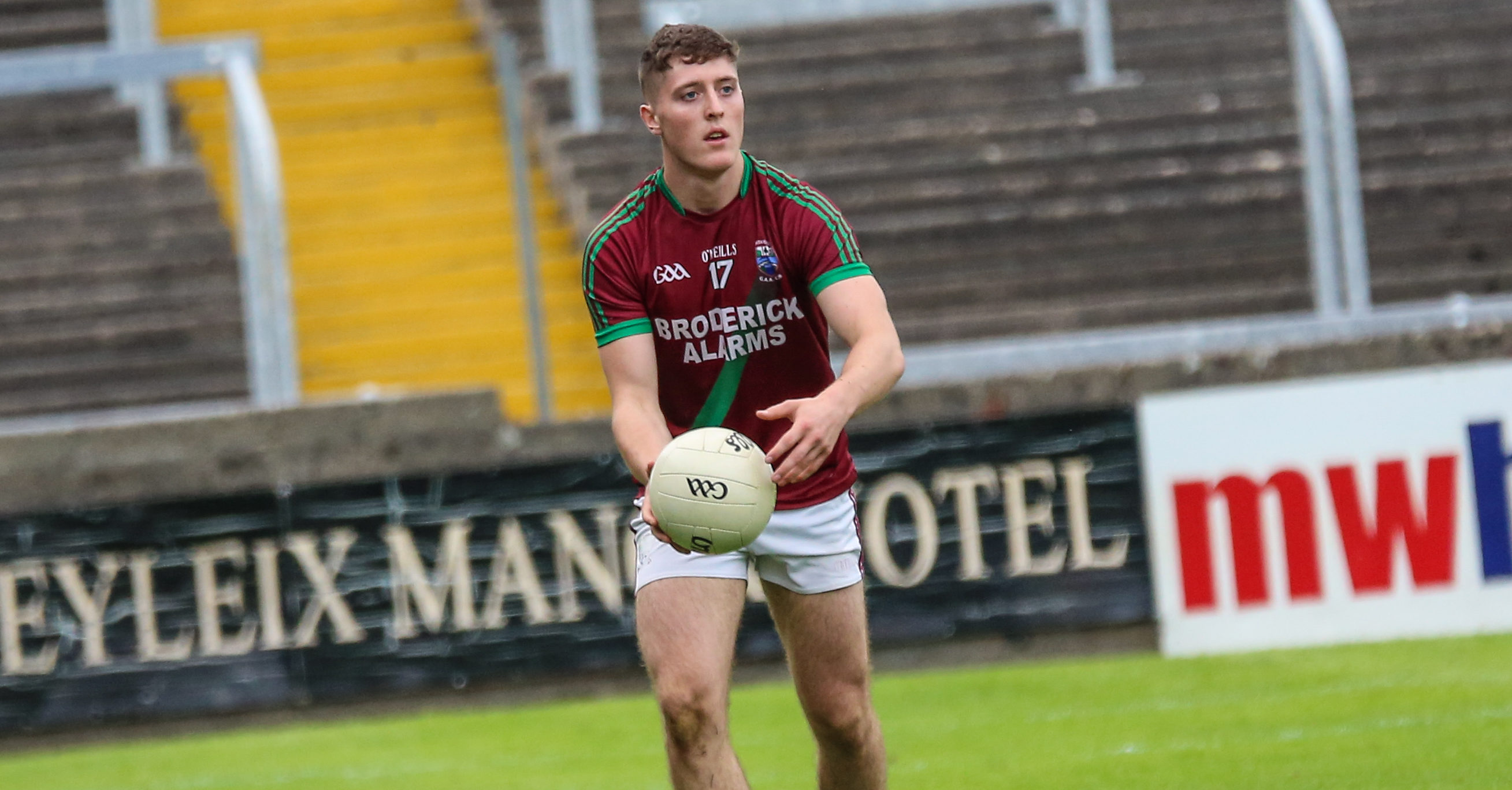 After injury stifled the early part of his career, we are finally starting to see the very best of Sean Byrne.
He ruled the skies on Sunday and his passing into the forwards was a joy to behold.
---
10 – Adam Ryan (Portarlington)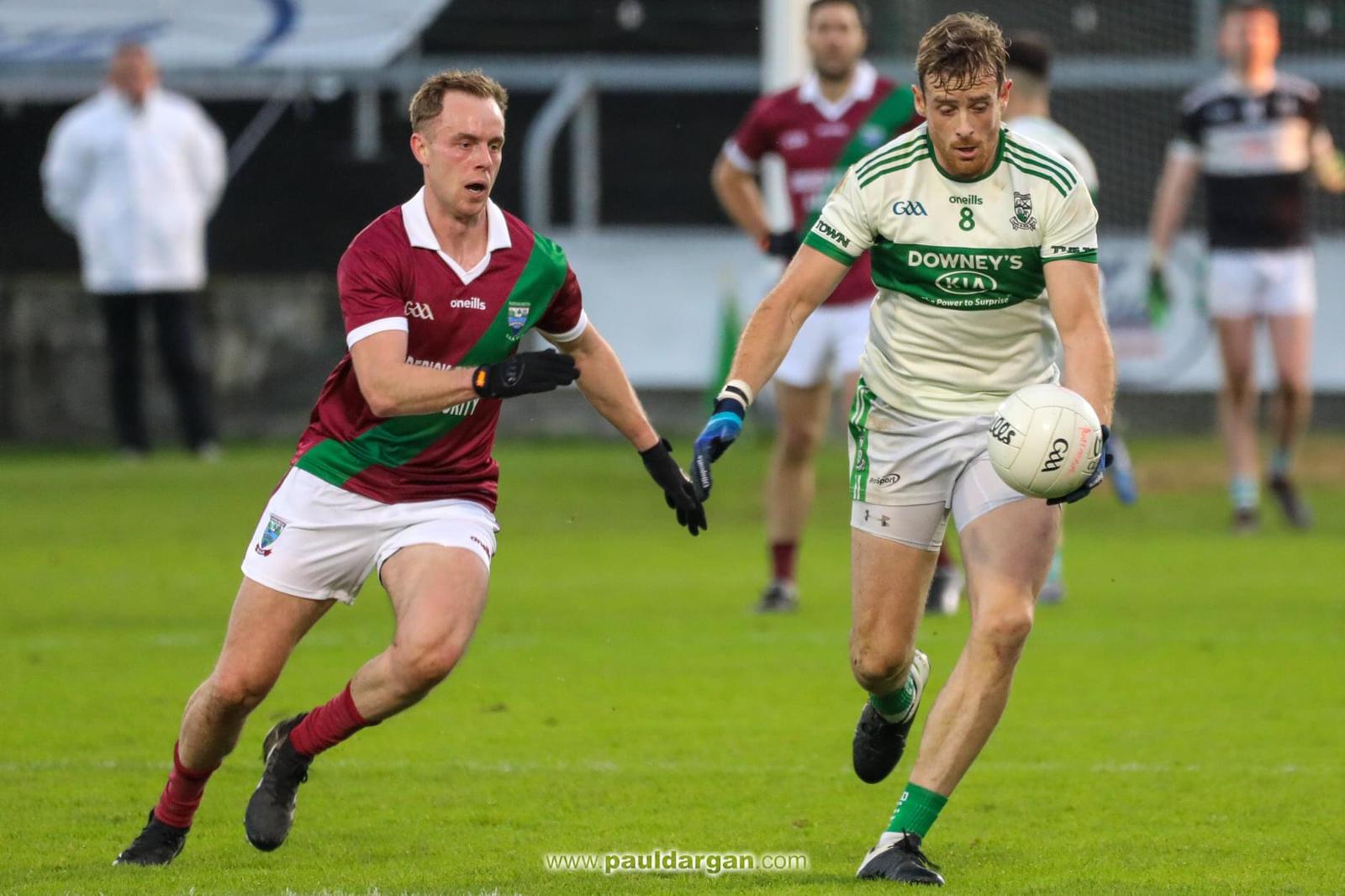 Adam Ryan's switch to wing forward has given him a whole new lease of life in the last two years.
His workrate and pace are phenomenal – and he scored a crucial early goal too.
---
11 – Ronan Coffey (Portarlington)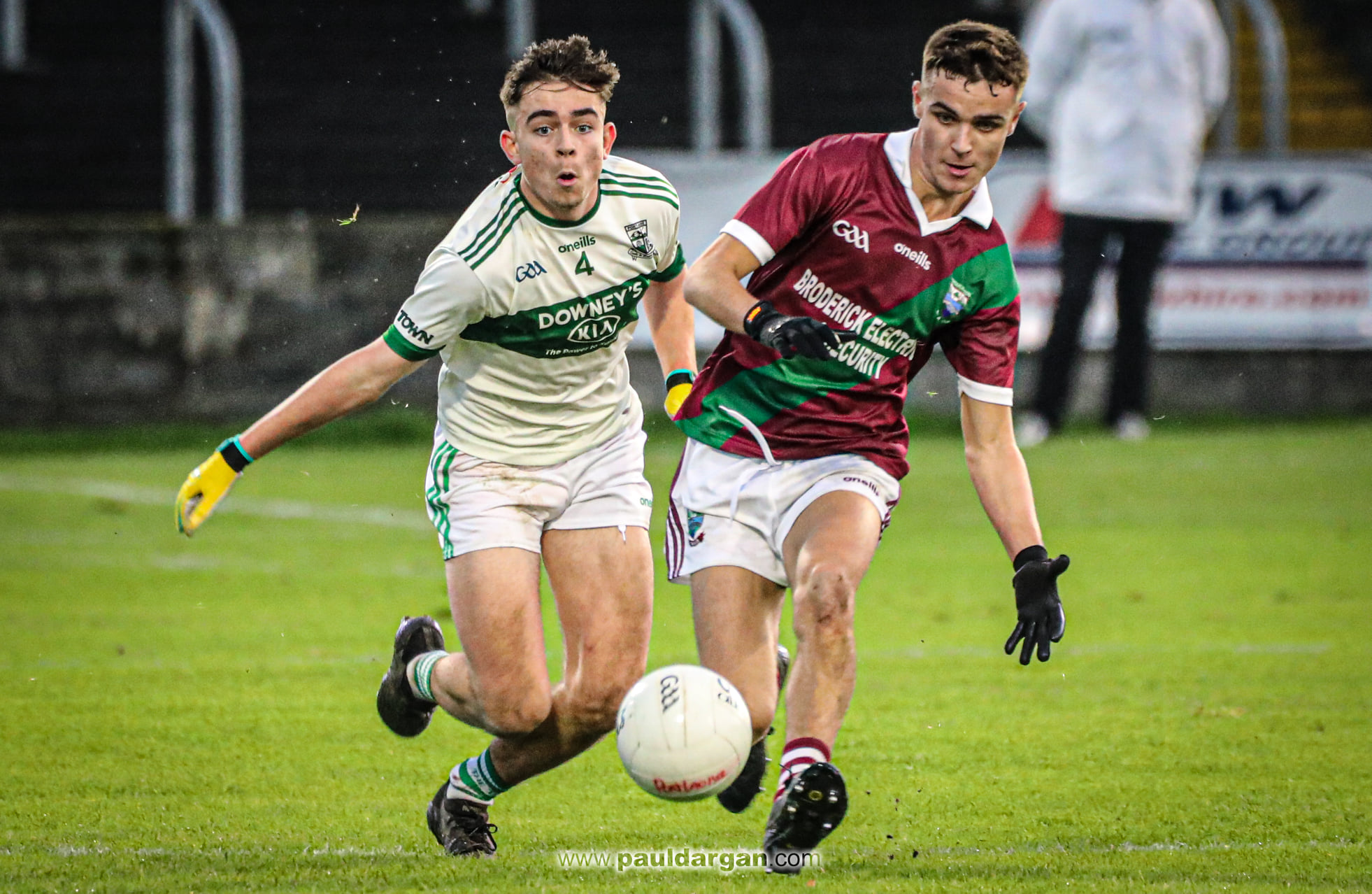 Every team needs a creative playmaker and Portarlington have that in Ronan Coffey.
When he plays well, the Portarlington attack functions. Always on the half turn, he terrorised the Portlaoise defence all day on Sunday.
---
12 – James Baldwin (Barrowhouse)
After having a fine year, James Baldwin continued that in Sunday's final against Ballyroan-Abbey.
He kicked three points and caused all sorts of problems to the Ballyroan-Abbey back line. Just edges out Rioghan Murphy, who had a fantastic game for Port, for this spot because of those scores.
---
13 – Jake Foster (Portarlington)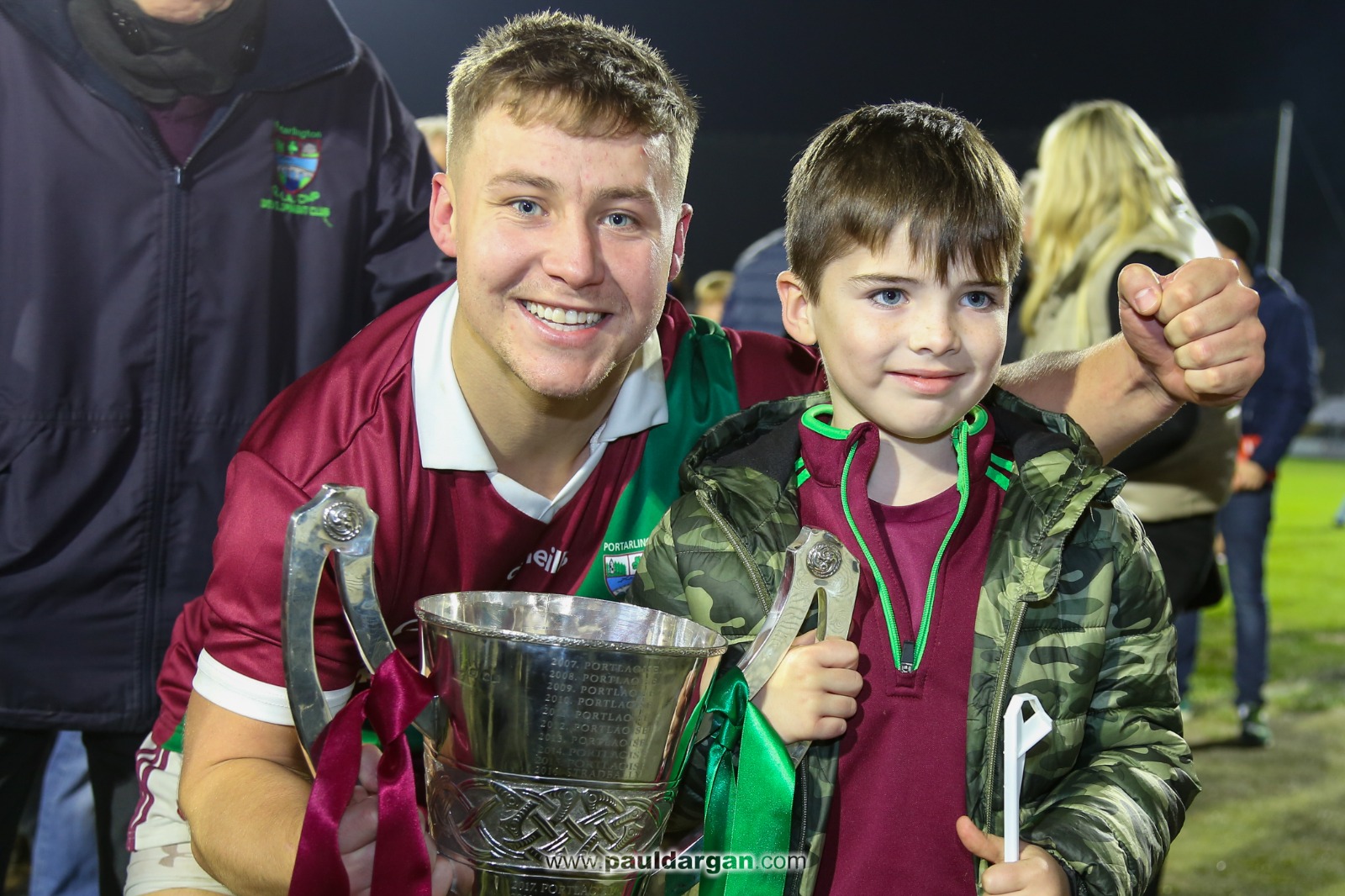 After finishing the season as Portarlington's second highest scorer, Jake Foster is probably in the running for player of the year now too.
What he may lack in size, he makes up for in heart and determination – and he also has a brilliant left boot too.
---
14 – Colm Murphy (Portarlington)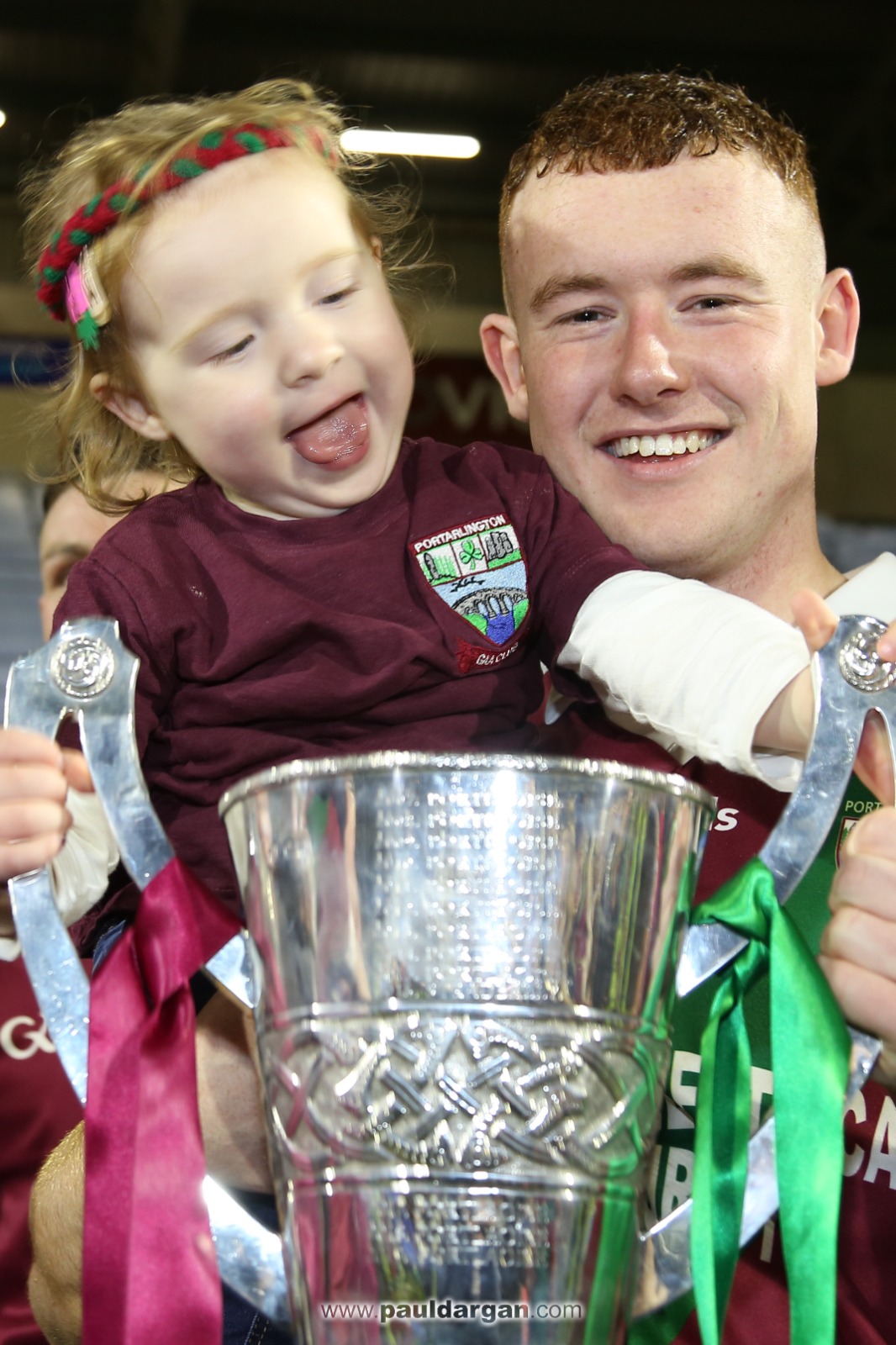 Colm Murphy leads the line for Portarlington from full forward and he was dominant again on Sunday.
He scored two goals and was involved in the moves for the other two goals – simply unplayable at times.
---
15 – David Murphy (Portarlington)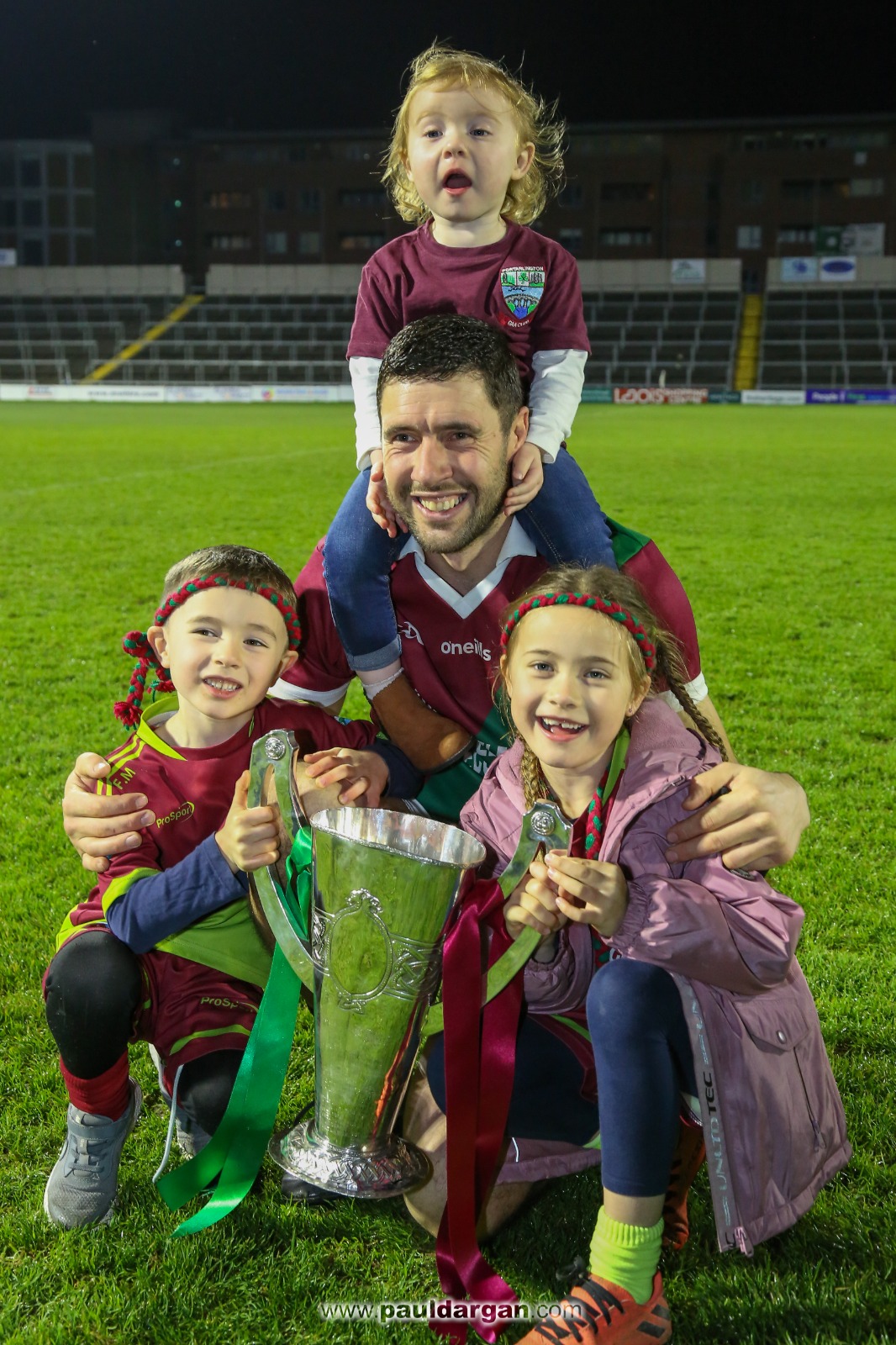 If you read into his post-match interview, that could well be the final time we see David Murphy in the Laois SFC.
If that is the case, what a way to leave the stage. Scored 1-1 and was substituted to a hero's roar at full time. A class act.
---
SUB OF THE WEEK
Conor Brennan (Ballyroan-Abbey)
A half time substitute, Conor Brennan ended the game as Ballyroan's second highest scorer.
He fired over four points, including the one that sent the game to extra time and his team would not have won without him.
SEE ALSO – In Pictures: Glorious scenes as Portarlington celebrate once again