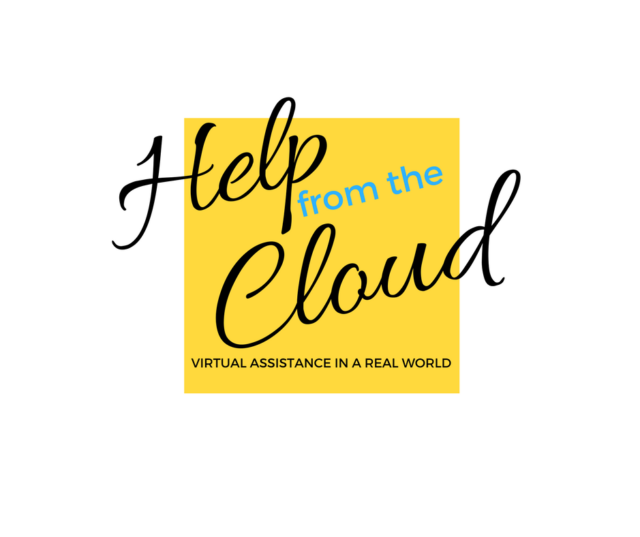 Norah Deay who owns Help from the Cloud is a Virtual Assistant and is hosting a course in the coming weeks on how Facebook will change your business in 2018.
The next time you visit your Facebook News Feed, take note of the first two posts you see.
Usually, the very first post on your News Feed is from a friend or family member.
And the second is more than likely to be a Sponsored advert or post by a business you have Liked in the past, or one that merely delivers products or services that might be beneficial to you or your business.
Now keep scrolling and you'll probably notice that you're not seeing many posts from business pages you've liked in the past.
And if you're not seeing posts from businesses you like, that means your customers aren't seeing your posts, right?
Facebook is changing its algorithms and these changes will impact the frequency with which businesses like yours show up in users' Newsfeeds. And whatever happens in Facebook is also reflected in Instagram.
If you're wondering what you can expect from this algorithm change and how it will impact your business, sign up for this short Facebook course – You Can't Sell A Secret.
Event Name: You Can't Sell A Secret – How Facebook Changes will affect your business in 2018
Event Date & Time: Wednesday, June 27, at 8pm
Location: The Maldron Hotel, Portlaoise.
---
What is a Virtual Assistant?
A Virtual Assistant (VA) is an independent professional who provides administrative, creative, and technical support to business owners, entrepreneurs, and other busy professionals.
What tasks can a virtual assistant do for you?
What can a VA do? Well, there are endless possibilities for that situation. A VA can help you by reducing the amount of time you spend on mundane but necessary tasks.
Below are just a few of the examples how a VA could work for you:
Take your calls and schedule bookings

Update the content of your websites

Update your social media accounts

Manage your emails for answering clients

Data entry

Calendar management

Research on behalf of youe

Organize your contacts

Set up appointments for you

Booking travel

Writing/Proofreading/Editing documents for you
Why you should hire a Virtual Assistant:
The advantage a VA has over an employee who may often be idle for hours on end, is you end up paying only for the number of hours the work takes to do. You can also pay on a job or project basis.
There is no wasted downtime working with a VA; you end up paying only for the time the VA spends working on your project or tasks.
A VA can save you two of your precious resources: time and money. If you're a business owner, you should be more concerned with your products/services rather than administrative chores.
That's where a VA exactly fills in the shoes and could take care of your paperwork, bookkeeping, customer service, inbox, manage your schedule, and much more.
Good Communication is key
A particular tool set should guide you through this task swiftly. Managing a remote employee could be a daunting task, only if you're not well equipped with suitable tools.
Below are some of the tools that are essential to work efficiently with your VA:
Skype/Zoom – Video conferencing, IM, Calling

Basecamp/Asana/Activ collab

 – Project management tools

Google Web apps

Dropbox – File sharing

TeamViewer– Screen sharing and remote access network
What am I really buying when I work with a VA?
You're buying time. You're buying a certain number of hours of a VA's time, which you then fill with work that needs to be done. It's up to you to direct enough work to the VA to use the hours; generally, unused hours aren't refundable, and most VAs don't roll unused hours over to the next month. 
You also benefitting from:
Her years of experience in real-life work situations, both as an employee and a business owner

Her solid business foundation and high standards, which probably rival yours

Her practical knowledge gleaned from working with a variety of clients and businesses, and seeing many different ways of doing things

Every bit of distilled knowledge from extra classes she's taken

The content of every book, zine, and blog post she's read

Every error she's ever made and the time to correct so she can help you not make the same mistakes
Does working with a AssistU VA work better for any particular type of person or professional?
The benefits can be enormous to almost anyone who's busy and needs support.
However, some people are simply better prepared to work in these kinds of relationships.
The people who are generally in a good position to work with VAs are:
People who value relationships

People who accept personal responsibility

People who easily see VAs as professionals, not minions, lackeys, or low-level employees

People who see VAs as their equals in the relationship

People who have big goals

People who are Internet savvy

People who are well-organized and don't need to be managed

People who can articulate needs and desires

People who can delegate easily

People who are trusting and trustworthy

People who are focused, centered, and organized

People who can easily commit and afford to working with a VA, long term.