What is LaoisToday.ie?
LaoisToday.ie is a quality, lively, fun, multimedia news service for the Laois community at home and abroad, founded in 2017 by owner Steven Miller. 
Its aim is to promote and connect all things Laois. It will be an instant service with written, visual, audio and video packages and has apps for Android and iOS devices.
Where can you find LaoisToday.ie?
Online at  www.laoistoday.ie but you will also be able to download our apps from the App Store and Google Play. We'll have a strong presence on Facebook, Instagram, Twitter and numerous other social media platforms.
Our offices are based in the Portlaoise Enterprise Centre in the Clonminam Business Park.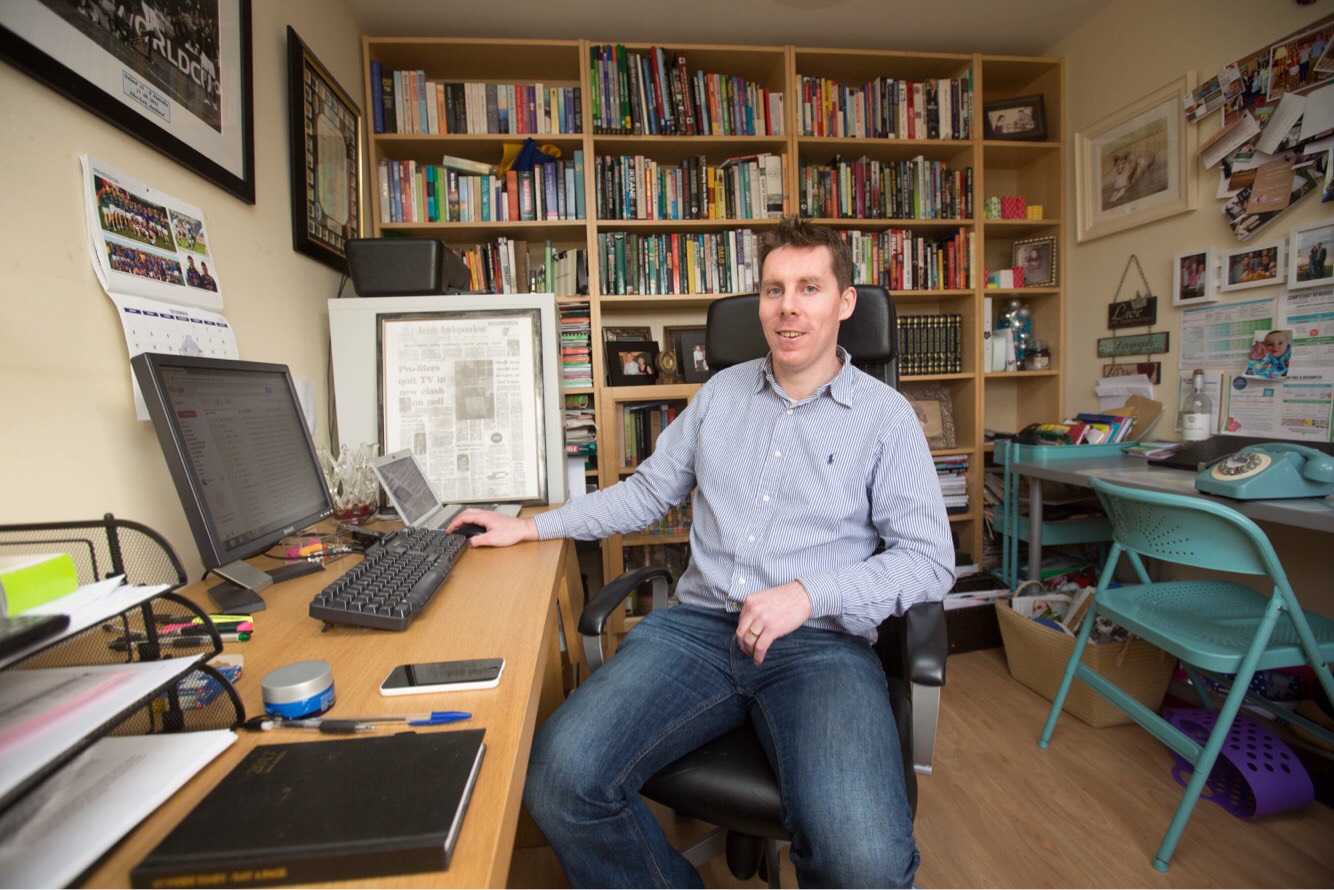 Who is behind LaoisToday.ie?
Steven Miller, a native of Laois, is the owner and managing editor of LaoisToday.ie.
Steven holds a BA in Journalism from Dublin City University and an Advanced Diploma in Management Practice from the University of Ulster Jordanstown. He is a former sports editor of the Leinster Express and Limerick Leader newspapers and left the Limerick Leader in 2016 to set up LaoisToday. 
Steven has also completed his Teagasc Green Cert in Agriculture. He is joined by a team of experienced editorial staff and will be supplemented by a range of dedicated columnists from around the county.
What type of things can we expect to see on LaoisToday.ie?
LaoisToday.ie will have all your main local news – as it happens throughout the week. If there is a breaking local news story, we will be reporting on it straight away.
We will have reports on sports games within 30 minutes of the final whistle. From social or community events, we will have photos as quick as we get them. We'll also have video and audio packages from local events.
We'll be featuring Laois people living abroad; telling the stories of recently-married local couples; we'll have informed opinion from well-placed local people relevant to their area of expertise. It's not all serious stuff, though. We'll have a good mix of fun, humour and nostalgia too.
Who accesses LaoisToday?
While the content is primarily of interest to people living in Laois and Laois people living away from home, we also focus, to a lesser extent, on all the areas bordering Laois – namely Kildare, Offaly, Tipperary, Kilkenny and Carlow.

LaoisToday attracts an average weekly audience of 70,000 Unique Users and 300,000 Page Views and has a considerably larger audience than any of our competitors in Laois.