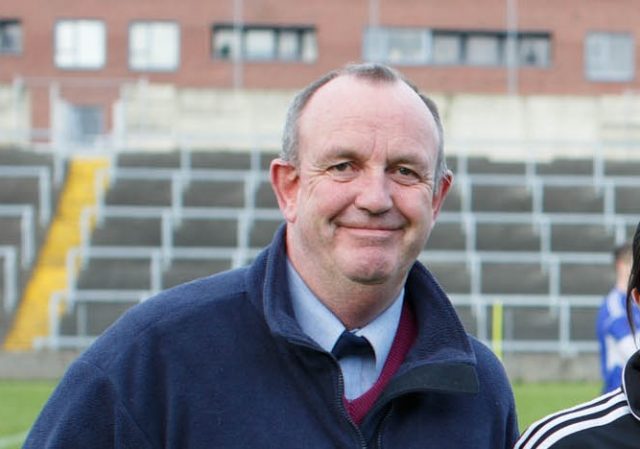 Tributes were paid recently to garda Jerry Dillon on his retirement after 34 years of service with An Garda Síochanna to take up the role of Sheriff of Laois.
Garda Jerry Dillon is a well-known figure locally, having spent virtually all of his 34 years as a garda in Portlaoise. On his retirement on January 27, he will take up his new role as sheriff.
A native of Charleville in Cork, he first worked with the naval service from 1978 to 1982, stationed in Cobh initially before he served six months in the Lebanon with the United Nations.
Having joined the gardaí in 1982, Garda Dillon came to Laois in 1983. Married to a local woman, Elizabeth, they have two children, Anna who is at secondary school, and Garrett, who plays for the Laois senior football team.
At a recent sitting of Portlaoise District Court, Inspector Aidan Farrelly congratulated garda Dillon on his 34 years of service, that last two of which had been as the court garda.
On behalf of the legal practitioners, Mr Philip Meagher thanked garda Dillon for his courtesy and professionalism throughout the years.
Garda Dillon was also thanked by Judge Catherine Staines, with previous well wishes voiced back in December by Judge Keenan Johnson.
Garda Dillon said he was humbled by the kind words and wished all his former colleagues well.