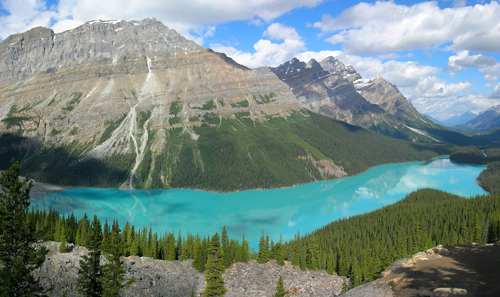 A Portarlington trainer is in training to cycle 4,500km along the Rocky Mountains which he hopes will raise at least €10,000 for Laois Hospice.
John Bolton (49) will tackle 150km of mountain trails for 15 hours a day, for 35 days, from Canada right down to the Mexican border, for his epic solo journey.
John, who owns a fitness gym in Portarlington, admits that the undertaking will be a tough one, but he is no stranger to such undertakings.
Last Saturday he launched his cycle in Laois Shopping Centre by doing an 8 hour stationary cycle with volunteers, while collecting money for Laois Hospice.
Setting off next June 10, from Banff, Canada, he will face extreme temperatures from freezing snow and thunder in the mountains, to a sweltering 40 degrees in New Mexico.
The Port man admitted that hypothermia is the biggest threat he will face. He will scale altitudes of up to 3,500 metres, three and half times the height of Ireland's tallest mountain, Carrauntoohil.
Over the course of the 35 day undertaking he will be climbing over 200,000 feet, the equivalent of climbing Mount Everest seven times.
To prepare for the gruelling event, John has been doing strength training and flexibility, in addition to his bike work.
He will also undertake a number of trial 15 hour cycles, fully loaded with his food, water and tent which he will have to take with him on the charity cycle.
To keep in touch, he will have a satellite phone with him, as ninety per cent of the mountains will have no phone coverage.
He also plans to update a blog and buy supplies when he arrives in towns every few days.
Leaving nothing to chance, his bike is being hand-built by friends in Portarlington, which will be customised for the tough job ahead.
This is not the first undertaking on behalf of Laois Hospice by John, and he has raised around €90,000 on behalf of the charity in recent years. One recent charity endeavour saw him kayak 2000 km around the coast of Ireland in 2014.
You can follow his progress on twitter @truefitnesstrx or on Facebook True Fitness. To donate or collect a sponsorship card, call to True Fitness in Portarlington.
Online donations can be made via PayPal link on www.laoishospice.ie with a request to reference Rocky Mountain cycle when making the payment.