Fingleton White 
Fingleton White provides engineering services to the energy industry throughout Ireland and the UK. It operates across multiple sectors including gas, CHP, biofuels, water and telecoms.  Since its establishment in 1981, Fingleton White has grown to be the leading provider of engineers and project managers to the energy sector. The company is now a major stakeholder in the development of power generation, oil and natural gas infrastructure.
Website: www.fingleton.ie
LinkedIn: https://www.linkedin.com/company/3266382/Twitter: @FingletonWhite
Contact number: 057 86 65400
Managing Director: Michael Lennon
Employees: 60
Head Office: Portlaoise; Offices also in Cork and Dublin.
---
Clement Herron Real Estate
Clement Herron Real Estate auctioneer, estate agent and letting agent in business since August 2007 with five employees. Open 9.30am to 5.30pm Monday-Friday and Saturdays by appointment.
Website: www.chre.ie
Facebook page: Clement Herron Real Estate
Contact number: 085 800900/057 8666344
---
Polonez
Our Polonez brand first came to these shores in 2003 with the intention of selling Polish products to the ever growing Polish population in Ireland. Since then the brand has grown from a small retail store in Naas town to a brand now boasting 28 Polonez stores nationwide and has also become the single biggest chain of Polish food stores in Ireland.
With an estimated 40,000 customers coming through our Polonez doors each week the customer base has also diversified with approximately 65% of our customers being Polish, 25% being from Eastern Europe and the final 10% of customers being made up of Irish nationals and other nationals from Spain, Portugal and Brazil to name a few.
Every day we offer to our customers up to 7,000 food products of the highest food quality with 90% of these products coming directly from Poland. Our range of products includes not only items of first necessity such as dairy, fruit and vegetables or bread but also sweets, chocolate, drinks and high-quality wine. In each of our shops there are meat stalls where we offer fresh meat, sausages and cheese cut to suit your need.
Website: www.polonez.ie
Facebook page: Polonez Ireland
Contact number: 01 4576888 Head Office working hours Mon – Fri 8am-5pm
email: info@polonez.ie, marketing@polonez.ie
---

PhotoJoy Photography by Wiola
Phone: 087 6970273
PhotoJoy Photography Studio is owned by Wiola Lechicka and has been in the Bridge Street Centre since August 2017. The studio runs by appointment only due to its nature and specialises in newborn, baby and maternity photography. PhotoJoy is ready to create beautiful and timeless images, that surely will last forever
---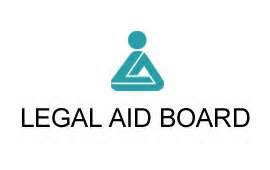 Legal Aid Board
We are the Legal Aid Board – an independent, publicly funded organisation providing civil legal aid and advice, family mediation services, and administering three ad-hoc legal aid schemes connected with criminal matters.
Civil legal aid and advice gives you advice about your legal problem. We can help you try to solve your problem, and if you need to go to court, we may be able to provide you with a solicitor and/or barrister to represent you.
Family mediation is a free service which we provide to help separating couples and parents whose relationship has broken down to negotiate their own agreement.
We administer three non-statutory Criminal Legal Aid Schemes on behalf of the Department of Justice and Equality.
Website: www.legalaidboard.ie
email: info@legalaidboard.ie
Lo-call:  1890 615 200
Head Office
Legal Aid Board,
Quay Street.
Cahirciveen
Co Kerry.
Tel: 066 947 1000
Fax: 066 947 1035
Law Centre (Portlaoise)
Unit 6a Bridge Street
Portlaoise
Co Laois
Tel: 057 866 1366
Fax: 057 866 1362
email: lawcentreportlaoise@legalaidboard.ie
---

Triogue Community Mental Health Centre
Owned by the HSE, we are a community based mental health services offering out-patient services to people between the ages of 18 and 65 experiencing mental health difficulties and offering a range of services in mental health well being and recovery.
Established in June 1995, we operate with a full multidisciplinary team which includes: Medical staff; Nursing; Psychology; Social Work; Occupational Therapy; Addiction Counsellor; Cognitive Behavioural Therapist; Art Therapist; Administrative Staff; Health Care Assistants; Multitask Attendants
Opening Hours: Monday – 10am-5.30pm (this is to facilitate staff meeting); Tuesday-Thursday 9am-5.30pm; Friday 9.00-4.30
Website: HSE 
---
Best Beauty Salon
Contact: 083 0561202
Owned by Paulina Dasz, Best Beuaty Salon is 10 years in business and has a range of services from professional Ergolane sunbeds and perfectly disigned nails, facial treatments, wrinkle fillers to natural looking semi-permanent eyebrows. We have it all – everything your beauty spirit needs.