Last Thursday night I attended an information meeting in Portlaoise where the vision for the town's new secondary school was laid bare to a packed hall.
Prospective parents, students and teachers all crammed into the building on Railway Street in Portlaoise that will be the temporary home of the new school. As Joe Cunningham of the Laois-Offaly Education and Training Board said, it's a premises "with a long history of education".
For years it was home of the Vocational School in the town, or 'The Tech' as it was known. More recently it housed the Educate Together school.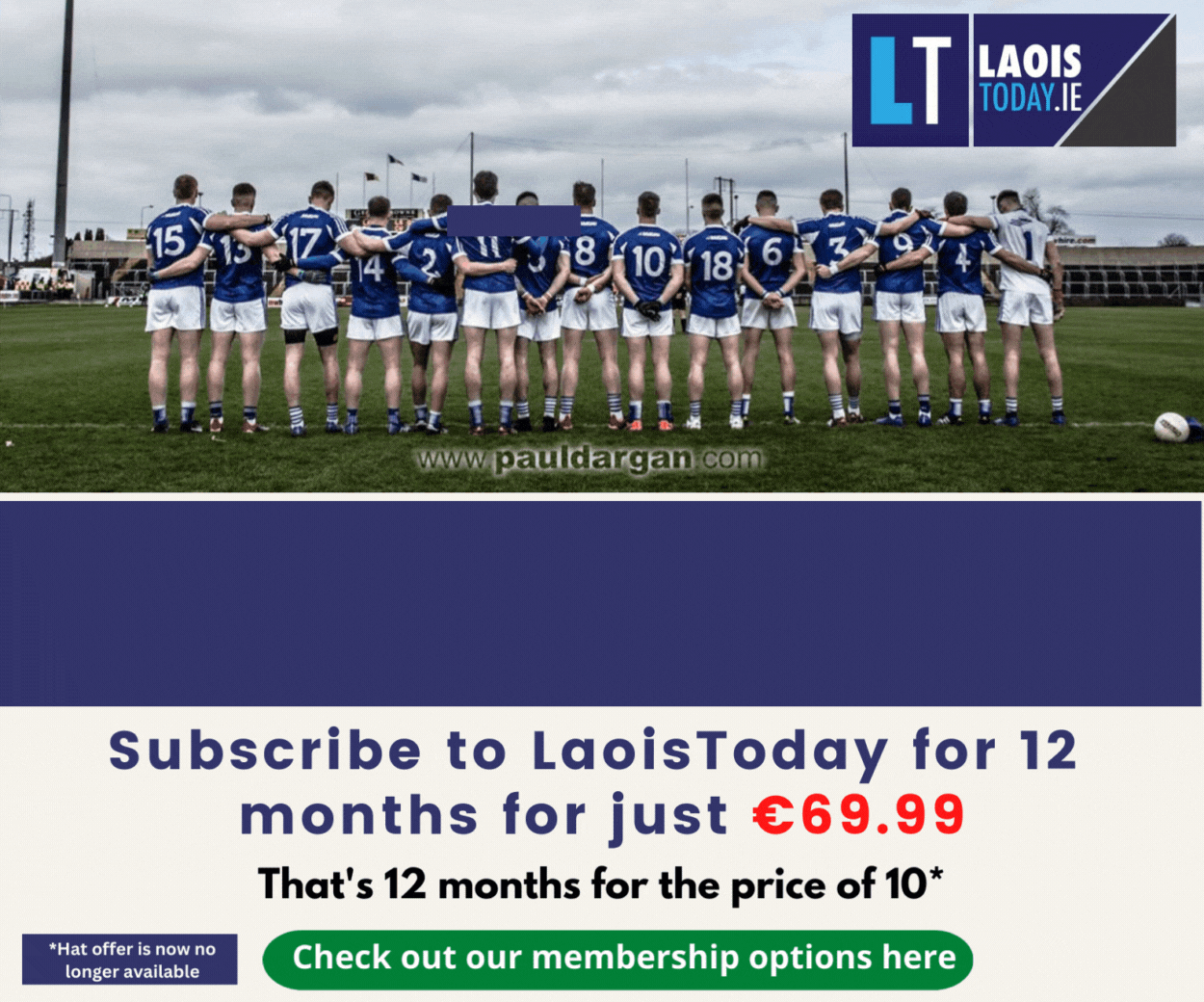 While you could understand the parents' apprehension about sending their children to a secondary school with no permanent address and still a lot of questions hanging over it, you couldn't but feel the energy of those responsible for pulling it all together.
The enthusiasm of new principal Aoife Elster was palpable and you could have heard a pin drop when Jim Cannon – a man with years of experience in the educational field, of both start-up schools and Irish-medium schools – addressed the meeting at the end. In a soft Donegal accent he spoke of how the leadership skills of students in a new school like it would come to the fore. "The students will shape this school for the future," he said.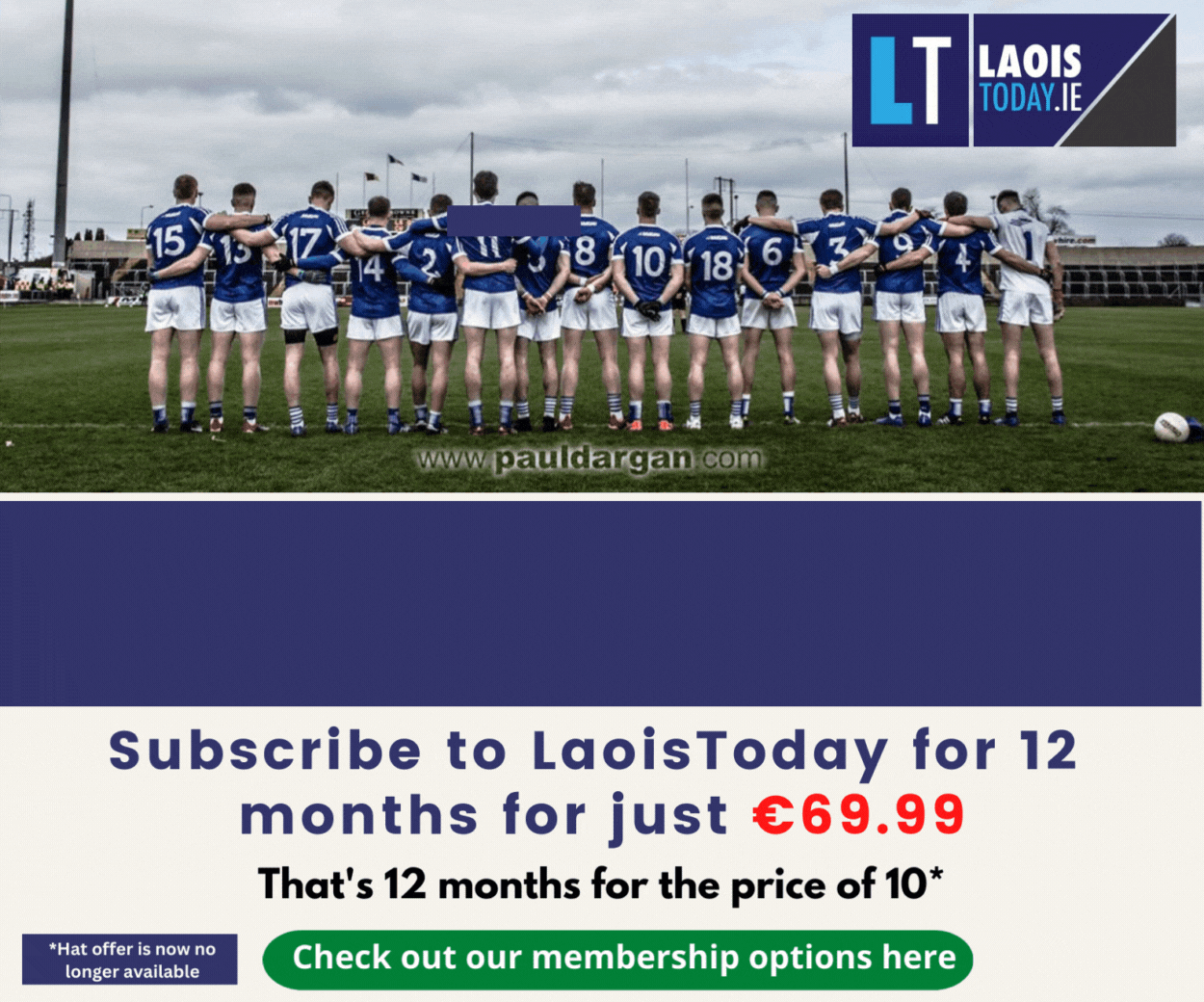 It got me thinking about a couple of things. How it would be such a unique experience to be a student in the first year of a new school. How secondary education in Laois has changed so much in the last 10 years or so alone. Ballyfin College and the Brigidine in Mountrath are no more having merged to form Mountrath Community School. Portlaoise CBS and Scoil Chriost Ri are no longer in Portlaoise's town centre having moved to the Borris Road in 2010. Knockbeg College no longer takes boarders.
It also got me thinking how being a first-year student in Dunamase College would be so different to my own secondary school days.
Then, on Friday afternoon, as I was in O'Moore Park with my colleague Alan Hartnett setting up our video equipment for Saturday's Allianz Hurling League game between Laois and Offaly, my phone started hopping. The message got to me quickly and it hit me fairly hard. Cistercian College Roscrea (CCR) was closing down.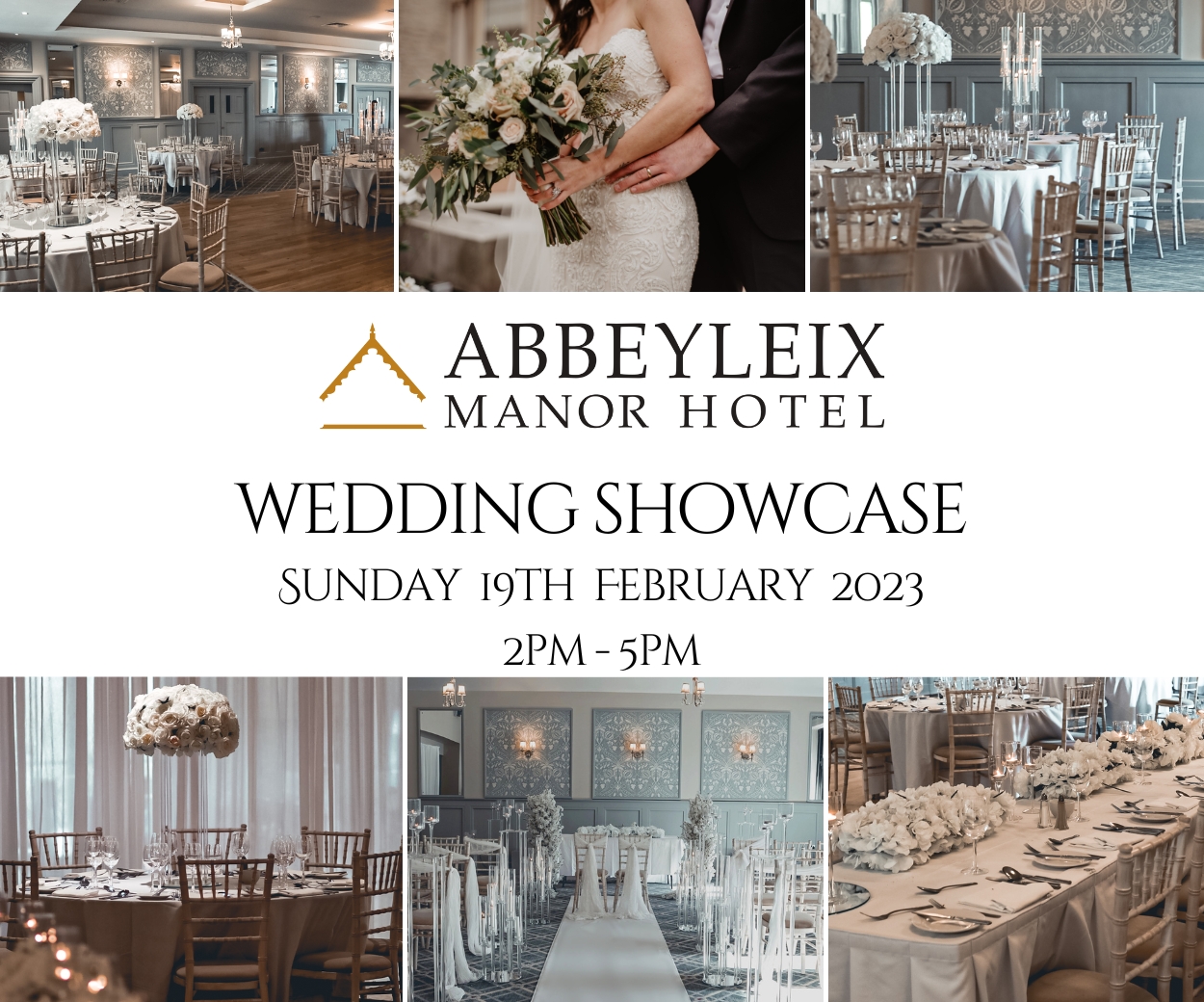 I spent six years there, from September 1996 to June 2002, and have a strong affiliation with the place. My closest friends now were my closest friends then, and we're still in regular weekly contact. I don't know what it's like to have gone to a day school and I know that a private, seven-day boarding school, certainly isn't for everyone. Private schools aren't popular.
But I do know that I have nothing but happy memories, deep friendships and a connection with people from almost every county in Ireland.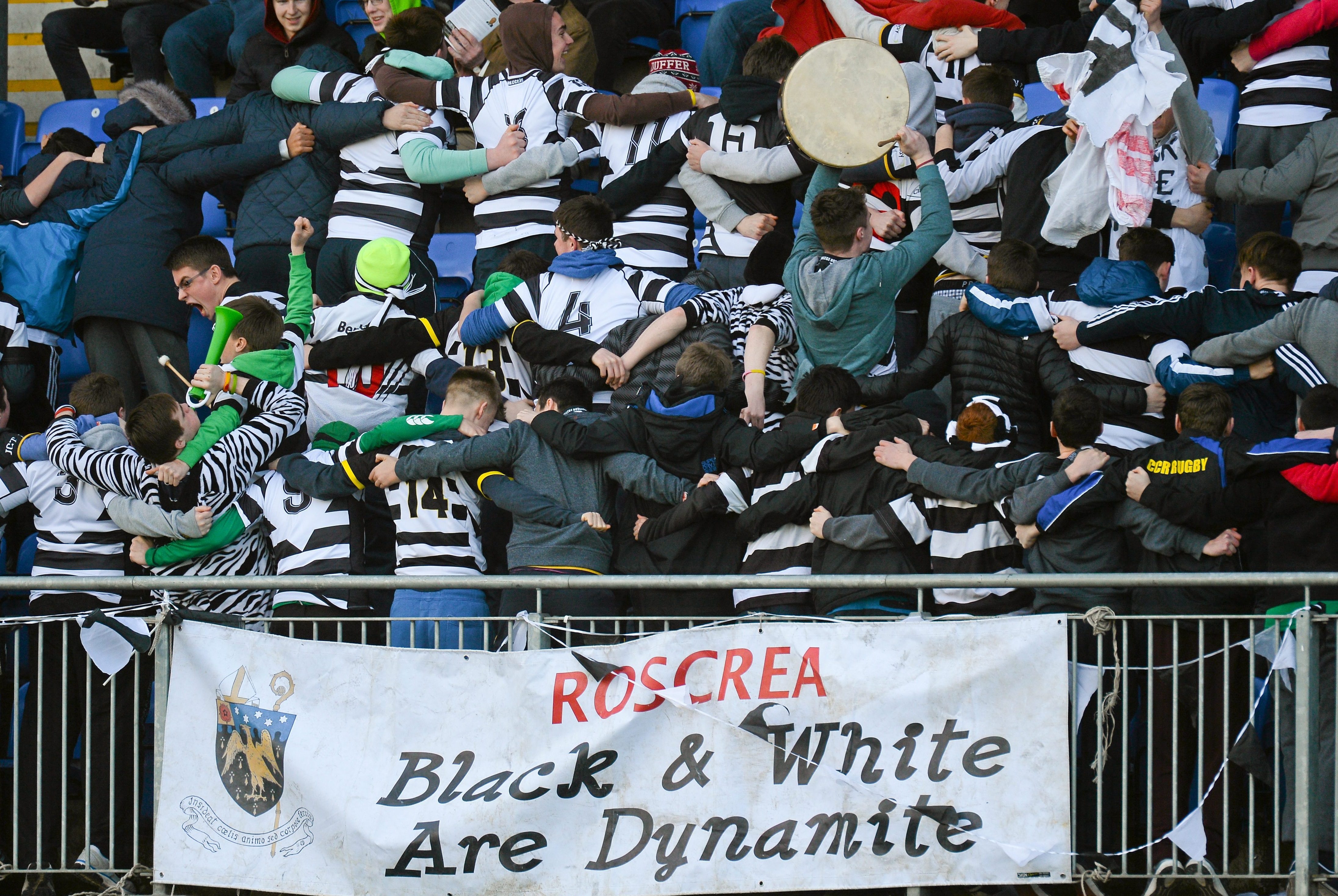 I remember the first time I went down there. It was a miserable Sunday in January in 1995. I was half-way through 5th class and my parents were looking at all options on the table. Portarlington CBS and St Paul's in Monasterevin were the local options. Knockbeg was considered. And so were the boarding schools in the region. Newbridge College and Clongowes in Kildare were visited. Gormanston up in Meath and Rockwell down in South Tipperary.
That Sunday trip to Roscrea couldn't have made a worse impression. At the door of the college my mother got chatting to two small 1st years who seemed to be waiting on a 'visit'. Whether it was home sickness or what, they didn't come across as overly happy. My mother took fierce pity on them and almost made up her mind there and then. This was no place to be sending her son off to.
Fr Kevin Daly, the college president, met us and chatted briefly and then Eddie O'Sullivan, the legendary housemaster, showed us around – to the dorms, the classrooms, the ref (refectory, where the meals were served) and the study halls. There was nothing impressive. If this was what they were showing off, what could the bad parts be like, we wondered.
Yet there was just something about it that stuck with us. A year later I returned for an overnight stay and did an entrance exam. A new section was almost complete and while the facilities were still a long way off some of the other boarding schools mentioned, the atmosphere seemed warm and friendly and family-like. A decision was made. That's where I'd be going.
The following September I was brought down on a typically sunny September Monday evening. It was the day after Wexford had won the All Ireland hurling final. A couple of weeks later I would make my first weekend trip out to stand on the Canal End in Croke Park and watch the Laois minors win the All Ireland.
There was so much not to like. There was nearly four hours of study every night. You had a half day of class on Saturdays. Morning prayer. Mediocre packed lunches for the regular long trips to Dublin on the old road. Rabbit food, as we called it, for tea on a Friday. Monastery mass. Bunking, where an older year could automatically take your place in a queue.
But despite all that, there was even more to enjoy. The fun, the messing, the slagging, the craic. The boredom at times brought all those things to the fore.
We got to train four days a week for the rugby. The hurlers got to train the other two days. Sunday was a day off.  We thought we were professionals, although our moves never amounted to a whole lot more than Wall 1, 2 or 3.
I played out-half for the first three years. We always had a couple of fast lads – one of whom was Peter Brady from Ballaghmore, who would later to go on to play for the Laois senior hurlers. He was a complete livewire. Directing operations from 10, I had a simple tactic of shuffling it out to him as quick as we could and he invariably worked his magic from there. I got a bit of a name as kicker, mostly because the likes of Brady would touch it down under the posts and I'd tap over the conversion.
The cup rugby games were the big thing. The games were just something else, the whole buzz of it intoxicating for impressionable young lads like myself. Six busses would leave the school in convoy. The early rounds were mostly in Athy or Portlaoise and Roscrea were as good as unbeatable in those provincial grounds. Things got a lot tougher up in Donnybrook. My first memory of a Senior Cup game in Dublin was in 1997. Clongowes just about did enough to beat Roscrea. Gordon Darcy got their try.
A couple of weeks later we went back up to support the junior team against St Mary's. It was tight enough but again Roscrea were narrowly beaten. Shane Jennings was the outstanding St Mary's player. Gavin Duffy was our star man, and arguably one of the best schools rugby players of all time. Both would go on to play for Ireland at all grades, Duffy for a phenomenal three years at schools level.
A year later the senior team was exceptional but this time Terenure College beat them narrowly in a semi-final. Dermot O'Loughlin, a big gentle giant, from Oghill outside Monasterevin was beyond brilliant.
I remember the following day, 'Derm' coming into our Irish class to give some message to Hugh McDonnell our Irish teacher. 'Hubie' was a hurling die-hard – he coached the school's senior hurling team for the best part of 40 years without once having a selector – and gave off an impression that he had no time for rugby at all. Yet even he commended 'Derm' in front of a full class of 2nd years on his performance the day before. That's how good 'Derm' was.
Not long afterwards he was Number 8 on the Irish Schools team and roomed with Paul O'Connell, the team's second row. A year later he was ready to play in the U-19 World Cup when he did his cruciate. Injuries followed him around for a while afterwards and he never hit the big time again. Maybe we're biased but 'Derm' could have been one of the greats.
By the time I was in 3rd year in 1998-99 we were well at home in the place and the senior team had a head of steam built up that brought them all the way to the Cup final, Roscrea's first since 1941. John Phelan from Ballacolla – son of long-serving Laois County Councillor, Marty – was captain. Blackrock won 17-9 but it was still a day to be proud of.
That same year our junior team – of which I was now part of – beat Clongowes in our 'home' ground in Portlaoise in the opening round. We were dead and buried until the aforementioned Peter Brady scored a try for the ages, running from just outside our own '22.
St Mary's beat us in the quarter-final, when I got our only points, a horribly-struck penalty that just about made it over with the aid of the upright. For me that was as good as it got at the rugby. I didn't make it at senior and watched from the stand in Lansdowne Road as Belvedere narrowly edged out my classmates in a semi-final. Belvo would narrowly lose the final, the winning St Mary's drop goal coming from a Transition Year called Jonny Sexton.
Indeed my year was a good sporting one. After an incredibly talented hurling team won the 'B' All Ireland in 2000, giving 'Hubie' an All Ireland he deserved, they moved up to the 'A' grade. When I was in 6th year they won the Leinster 'A' league final, beating St Kieran's in the final. A strong Dublin Colleges side later beat our lads in the championship.
The one thing we missed was a Gaelic football team. The players were certainly there but it just wasn't on the curriculum, so to speak. Redmond Barry from Wexford – possibly one of the most talented sports people to ever go through the school – was a couple of years ahead of me, in the same class as Thomas Walsh from Carlow. Stephen Lucey from Limerick was a few years older again. All three held their own with the best county footballers for many years afterwards.
We played a bit in the summer months but nothing competitive. In my last year I helped organise an internal Cup, played for between the lads from the inland counties and the lads from the Western Seaboard.
We got the man who owned Monty's Shop at the gate at the time to put a few pounds towards a trophy and we named it after him – the Larry Walsh Cup. The two midfielders on the Inland team were Enda Kelliher – a Longford minor footballer who would later go on to play U-21 with Kerry after his family moved home – and Daniel Kelly who would play in a Munster minor football final with Tipperary that summer.
I picked myself at centre-forward and I'd Conor Phelan – a future All Ireland-winning Kilkenny hurler – at full-forward. Adrian Dollard from Castletown was in the goals and Denis Boland from Killenard was one of the backs, along with Diarmuid Corcoran who would win two Munster minor hurling medals with Tipperary, marking Setanta O hAilpin in Pairc ui Chaoimh in one of them.
I know they played for the Larry Walsh Cup for a couple of years after I left but I don't think it ever established itself as a permanent, prestigious part of the school's calendar. It certainly didn't get its own slot inside the front door alongside the list of House Captains and the Gold Medal winners.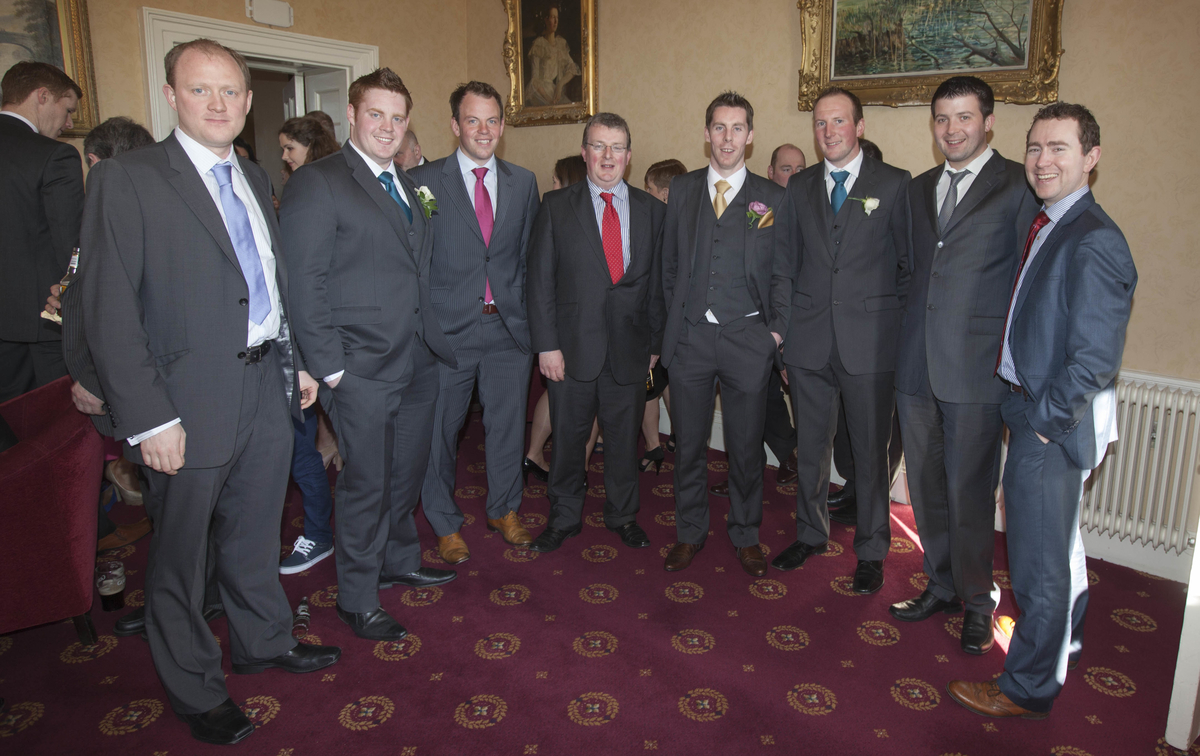 After the Leaving Cert, our class scattered in every direction around the country but the friendships remain deep. Now we meet at weddings, mostly, in various parts of the country.
In September 2012 we had a 10-year reunion, held in Ballyvaughan in West Clare, a gathering organised mostly by David Quinn, one of our year who now owns and runs a hotel and restaurant down there. It was one of the best weekends of my life.
But it's not just friendships with our classmates that remain strong. A number of weeks back I bumped into my old Irish and History teacher Pat Sheedy, one of life's great raconteurs, at the Ploughing Championships. When he heard I was working in Limerick and more or less passing his door in Moneygall a couple of times a week he was indignant as to why I wasn't stopping in to visit. So that Christmas I did. And a couple of times after that too. Himself and his wife Pauline – who also taught in the school – had the tea ready for me and every time we enjoyed an evening of story-telling.
A couple of weeks ago I met Mark Carey at a hurling match in Portlaoise. Mark is from Cork but has lived in Portlaoise for over 20 years now and has taught English in Roscrea since the early 1990s. His son Eoin was after playing with the Laois schools team. We could have stayed chatting for hours.
Last year when I was in the Limerick Leader, Seamus Hennessy – who has been working in the boarding school side since my latter years – invited me out to an event in Newcastle West where he had the Leinster Schools Cup, won in 2015, in a restaurant owned by a past man. It was a great night, where parents and past students mingled and it was lovely to honour Eddie O'Sullivan, now retired from the school and back living in his native Dromcollogher in West Limerick. Mairead Lavery, editor of the Country Living section of the Irish Farmers Journal, made an excellent speech, recalling her personal connection with the school. Her father and her sons are past men.
One of the nicest aspects was chatting to some of the parents, chief among them the McCarthys from Kilfinane whose sons Patrick and Robert (known fondly as Sappy) were there in my time. A similar event in this neck of the woods could work great, for parents and pupils, past and present. There are various strands of the Past Pupils Union and occasional events but by their nature they exclude the parents and the teachers.
One friend's mother said to me one time that she'd only love to meet all the parents again, having built up friendships over the years at matches, parent-teacher meetings and sports days.
When we do meet up as a group of friends, invariably the question is asked: would you send your own sons to Roscrea if and when the comes? The answer is nearly always the same. IF we could afford it.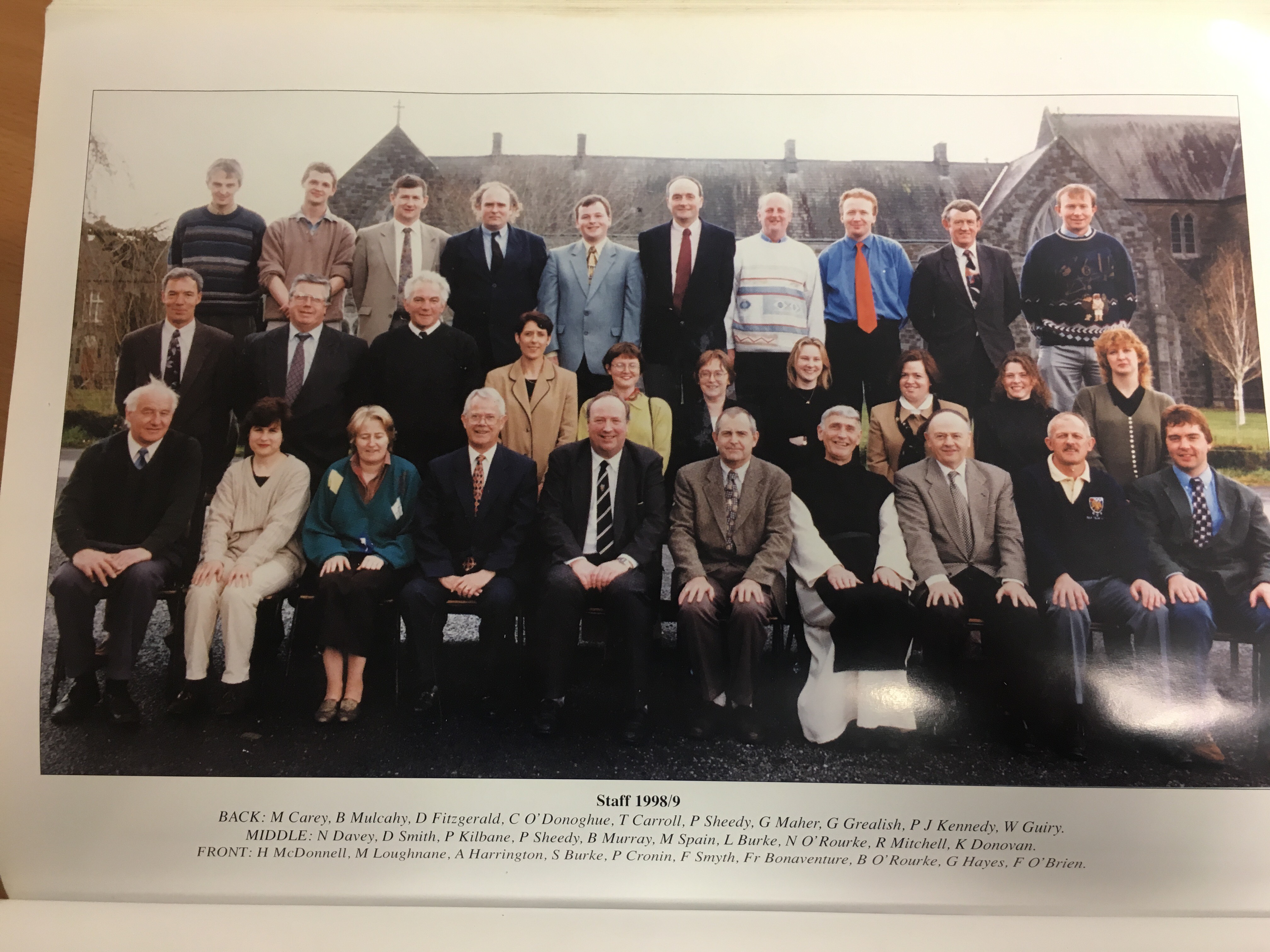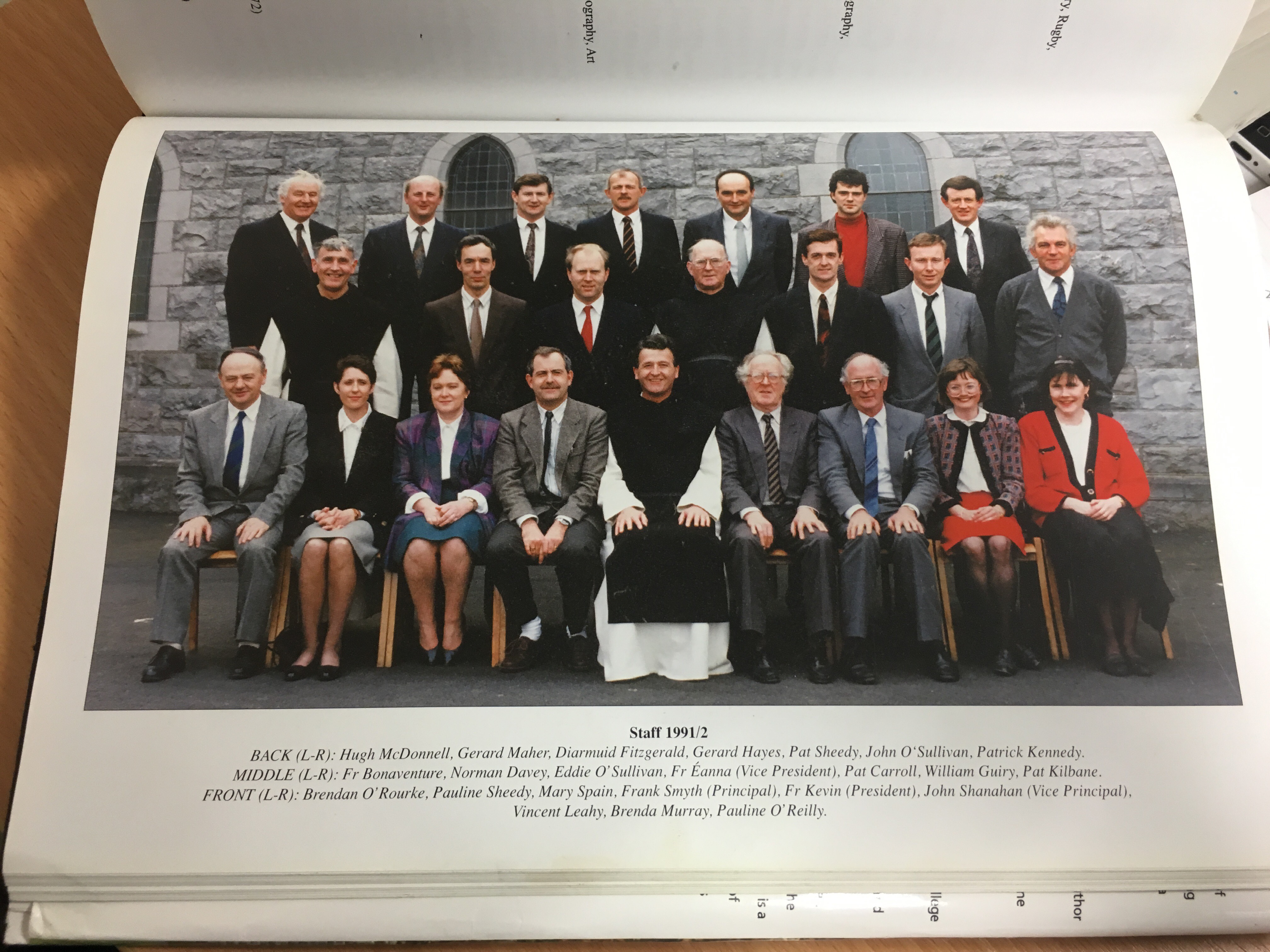 In April 2015, my wife Emily gave birth to a boy. William. Eight weeks later Cathal Corcoran came into the world. Myself and Diarmuid are still great friends and with our wives Emily and Naomi, William and Cathal, we have occasional play dates. We're only half-joking when we say William and Cathal will start in Roscrea together in September 2028. Finances and the boys' mothers might dictate otherwise.
Myself and Diarmuid, though, have our hearts set on watching the two lads play together on an U-13 team and maybe even making it all the way to Donnybrook. We'd enjoy the pints in Kiely's that day, if it ever happened.
From those trips to Dublin for the cup games, you were never guaranteed that Roscrea would win but you were always guaranteed that they'd never go down without a fight.
Now, following the announcement last Friday that the school is to close, we can't go down without a fight either. Tonight in the County Arms in Birr – a hotel owned by the Loughnane family, again past students of the college – a meeting will take place. Every avenue has to be explored but the aim is simple. Save CCR.
Unfortunately I can't make it myself. Just over two weeks ago I launched my own business. A guiding principle is the Latin motto I learned on one of the first days in Roscrea. 'Insideat Coelis Animo Sed Corpore Terris'. While our minds soar to heaven, let our feet remain on earth.
Right now my business is the priority and I'm committed to another project. But I'm sending a proxy. My mother.
After work in Portarlington this evening she'll point the car towards Tullamore and then Birr, with Olwyn Boland for company on the trip. Olwyn's five sons were there from 1997 to 2012. I believe there are people coming from all over Ireland.
CCR has been a massive part of my family's life since that January Sunday 22 years ago.
We'll try play our part – no matter how small that may be – to keep it open.