At just 30 years of age, Portlaoise man David Finn is a serial entrepreneur who has built up a string of local businesses without a bank loan or grant.
Son of Christy and Una Finn from Kyle, the St Mary's CBS past pupil  didn't even have the benefit of a pass in Leaving Cert maths to help him figure out his way.
Yet he has proven to be a cut above the rest as the brains behind The Parlour, a walk-in blow dry salon with beauty salon, at Laois Shopping Centre, a model which he has replicated in Carlow. He also runs a hairdressing salon at Fairgreen, Styyle Salon, as well a pub, The Office, on Main Street, Portlaoise.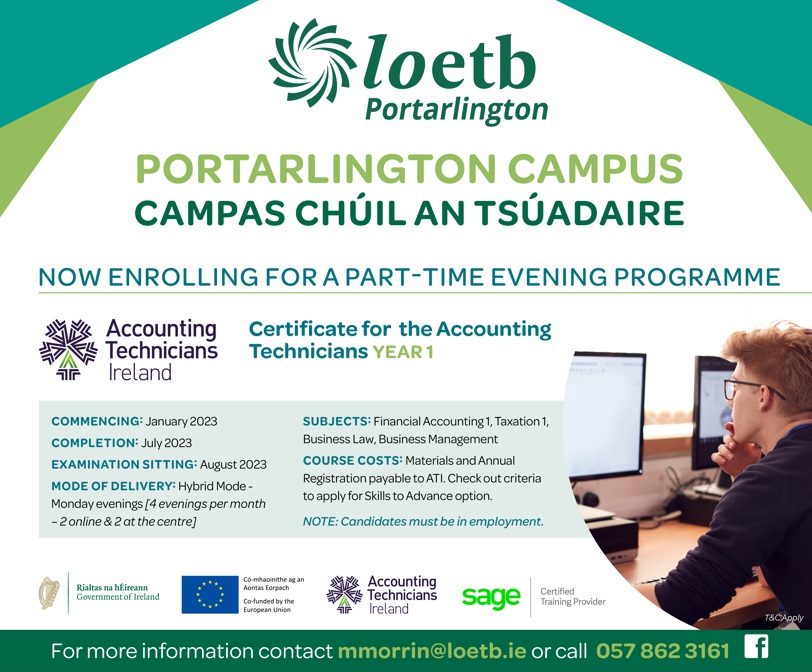 Describing himself as a "Jack of all trades," he recalls starting out as a plasterer before training as an Emergency Medical Technician (EMT.) "I never worked as an EMT as I had a cleaning business, Kyle Cleaning. By the time I had my training done, that business was growing and needed full-time attention," David says.
"I had an office in Fairgreen and there was a barbers beside it which closed down. I knew the guy who owned the complex. I took over the barber's business which went quite well until EuroSpar closed down, and the footfall fell," he outlines.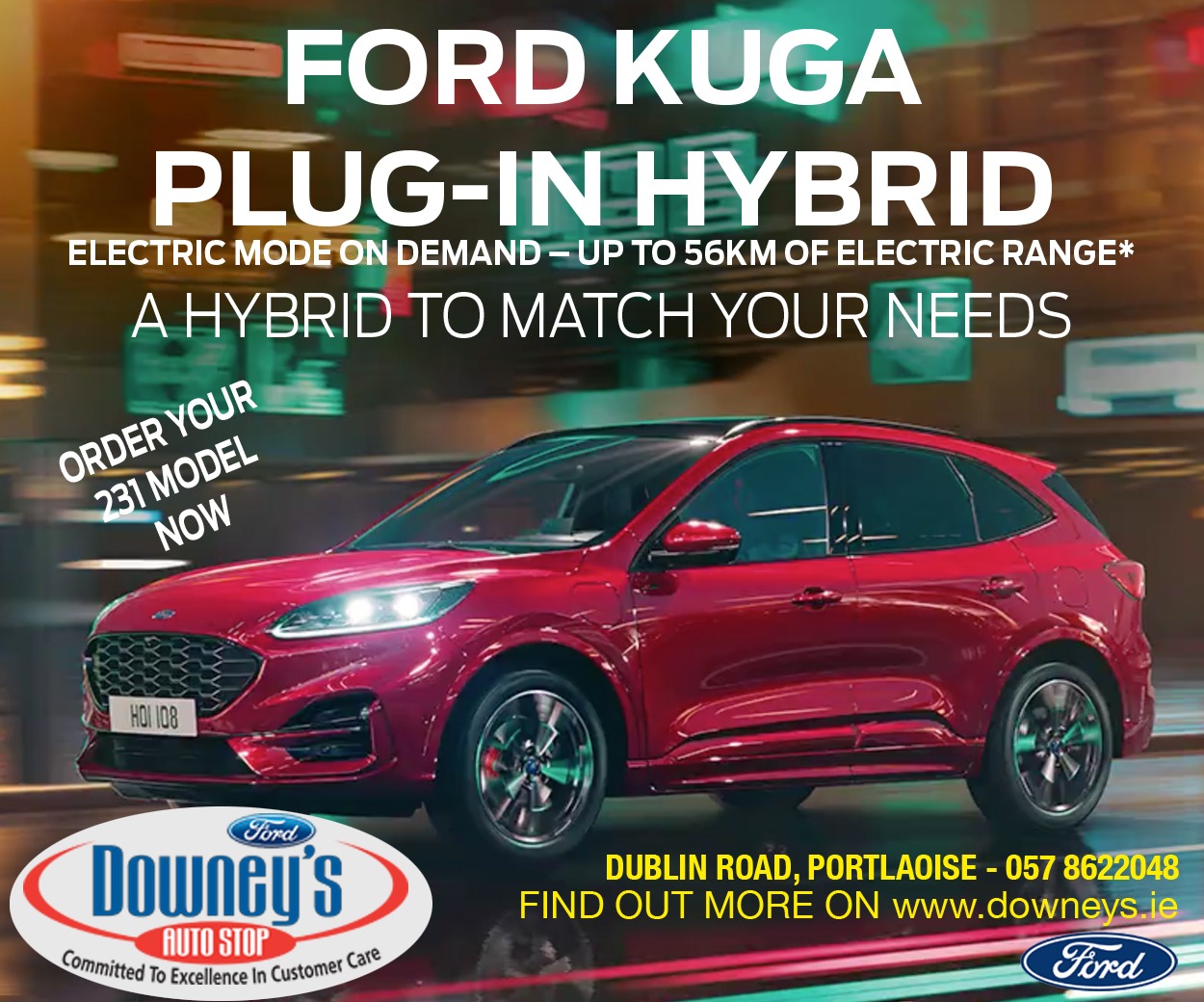 "That coincided with the end of my lease so I closed the business although I knew there was an opening for hair, be it men's or women's."
It was his wife Hannah who sowed the seed of The Parlour. "She saw the idea of a walk-in blow dry salon on an American TV show and I thought it was awesome and said I would give it a go," David recounts.
Without a business plan or feasibility study, he launched into it, availing of the support of his dad who runs a property maintenance company.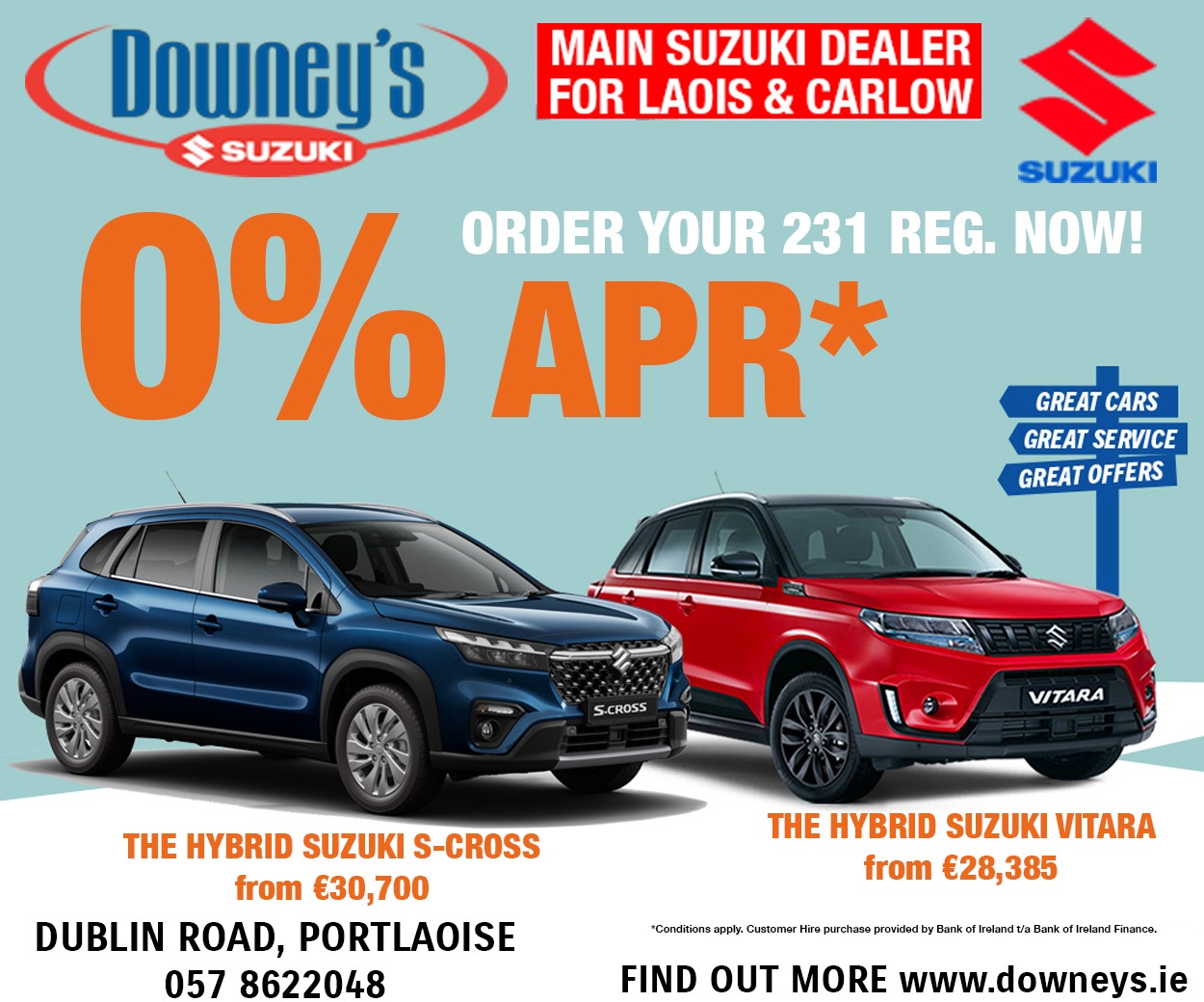 "The first thing I did was find a unit in Laois Shopping Centre," says David who opened the doors of The Parlour on July 15, 2013. "We were the first in the country to do that, though within a couple of weeks we heard of others in different parts of the country doing the same thing. A few have since closed down because that margins are tight."
Opening at a time when disposable income was considerably reduced, David made it attractive for women to have a pampering blow dry or upstyle by keeping prices keen. "My dad and I were back and forth on the notion of pricing – he was of the opinion that a walk-in service should carry a premium while I was saying the opposite."
The decision was made to offer reduced prices and an opening offer of 50 per cent on day one saw the three staff rushed off their feet. The next move was to quickly double the staff and take on the adjoining unit to allow more styling chairs and the opening of a beauty salon.
While the Portlaoise Parlour has been consistently busy, the Carlow outlet has been slower to take off, David admits. "It was really busy the first couple of days, then tapered off. The prices are cheaper there, but the location on Castle Street, doesn't get the same level of footfall as the Portlaoise Parlour," he says.
"Before we opened Carlow, we did a very informal survey in the Portlaoise Parlour, asking whether customers had come to get their hair done especially or just happened to be passing. 80 per cent said they had come especially, so we thought that would happen in Carlow.
"We have done special offers to get new customers in but we need to keep them coming in the longterm," David says.
"The original plan was to open another salon fairly quickly but now the emphasis is on making sure Carlow stays on an even keel," he remarks. "The issue with the model is that you need huge volume of business to make it viable."
Early morning and late night opening reflect the changes in people's lifestyles and accommodate shift workers, he says. "Lots of places operate on a 9 to 5 model and I'm trying to move away from that and give people more options."
David then diversified into the licensed trade business, taking on the former Eugene White's pub on Main Street, last November. Opening the renovated premises, The Office, could be seen as a brave step at a time when more people are drinking at home. "My attitude was Irish women are still getting their hair done, and Irish men are still drinking," he laughs.
"For years I've said Portlaoise needed a sports bar that could show multiple games – I've always said there would be a market for it. Yes, your can watch sports at home with a can or a bottle, but you don't get the same atmosphere. It's the same with hair colour – you can do it yourself at home but it isn't the same."
Business has been brisk at The Office, he says. "It was very busy  over Christmas and I'm looking at introducing new offerings. We had to do a lot of work on the premises before opening it and we haven't finished yet."
Being self-employed since he was 18, David initially wasn't comfortable with the description of himself as an entrepeneur. "I associated the word with a multi-million business but the reality is that the guy that opens a coffee shop is also an entrepeneur.
"The Irish economy is mainly made up of SMEs and yet the government's focus seems to be on multinationals. The government can be very anti-small business – it doesn't make it easy.
"Before we opened the doors of The Office, I had IMRO and the TV licence inspector in looking for money without having taken in a cent."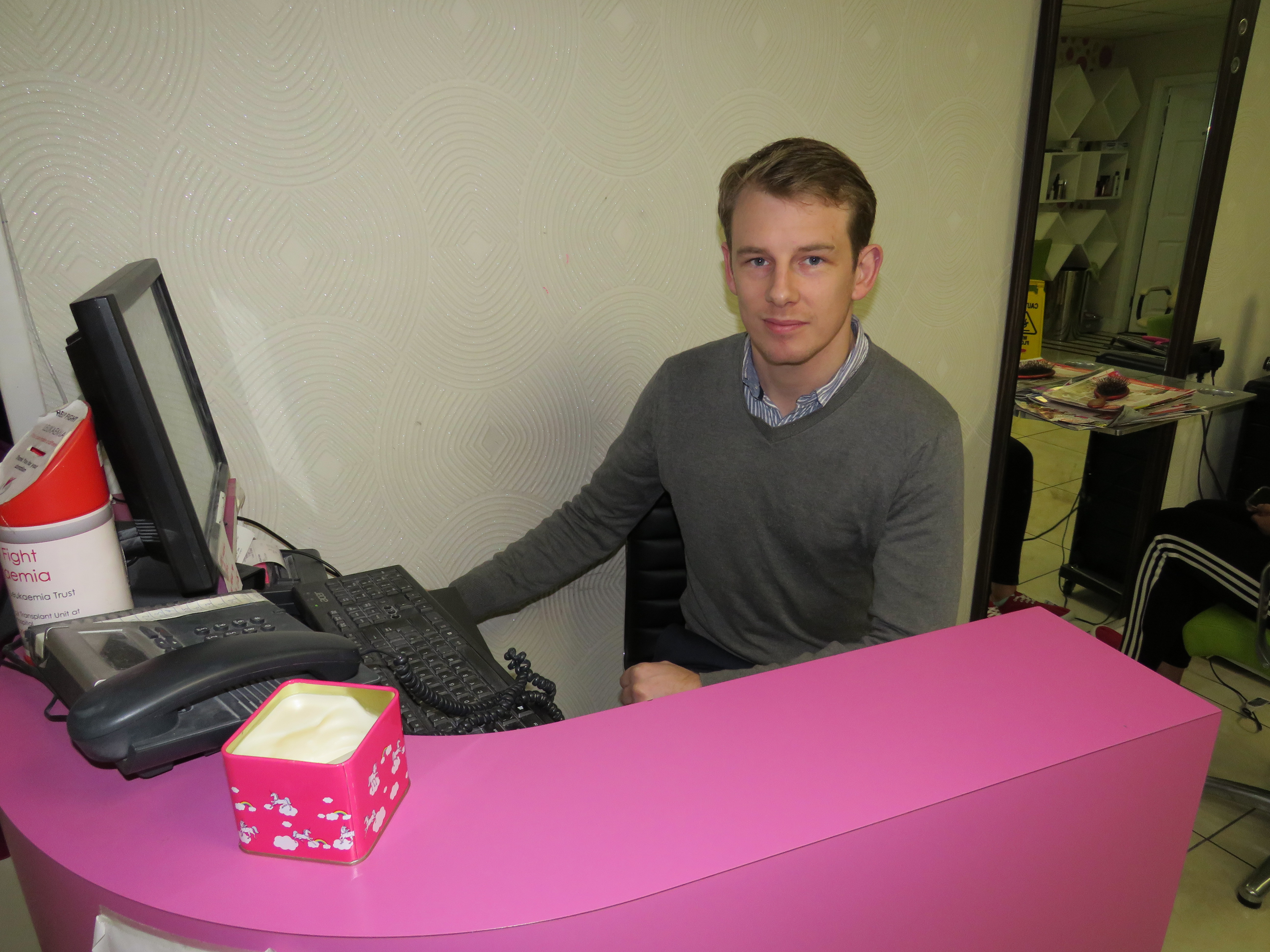 David is a big believer in local businesses working together rather than seeing themselves as competitors. "When I opened The Office, the first three text messages of support I got were from PJ Kavanagh, Ivor O'Loughlin and Kieran Lillis (all local pub owners on Portlaoise's Main Street).
"We can send customers to each other and look at what we can do to make the main street busier."
While it has been claimed that the Irish are a nation of begrudgers, all too fond of saying 'that will never work', David believes that if people support each other, everybody benefits.
"I have found business people in Portlaoise to be fantastic, and on main street they are fighting tooth and nail to attract customers. I'm unusual in that I have a unit in the shopping centre as well as a business on main street, so I see it from both angles."
Having met with all his managers, David is focusing on keeping things lean and ensuring that all movements are in the right direction this year.
"If an opportunity arises to go into something else, I'll be the first one to jump on it," he asserts. His can-do attitude is evident. "If I didn't get the points to become a computer programmer, I'd be looking into how I could set up myself," he remarks.
"When we do interviews for new staff, we look for people that can work with us and share our work ethic. Then we look at the standard of training but that's something we can work on. We want nice people who can promote our business and we get compliments on our staff daily."
He believes second-level education should be more practical, with an emphasis on dealing with people; initiative; and common sense. "Getting your mother to text or phone in that you are sick is a big no-no for me," he remarks.
He says he is not a saver – "I like the saying 'Life is short, eat dessert first," he quips. Yet he built up his businesses without borrowing or grant aid.
"I did win the Laois prize of €20,000 in the Young Entrepreneur of the Year two years ago though," he outlines. "Doing all the fit-outs ourselves saves us thousands," he adds.
Another secret of his success, he says, has been to focus on what he is doing rather than look at what others are up to in their businesses.
He likes the American attitude to business failure, and believes that the Irish approach of seeing it as shameful, has changed. "If you know you have tried, you can hold your head up."