CAKE SALE
The Community Council wish to thank everyone who supported the Cake Sale held recently, our thanks also to everyone who baked cakes, gave prizes for the raffle and  anyone who helped in any way, your support and help was very much appreciated. The winners of the raffle were: First prize – Large Hamper won by Fiona Donohue, Castleview, Durrow;  Second prize – Nivia Hamper won by Ciaran Flynn, Derrywood, Durrow; Third prize – Bottle of Red and Bottle of White Wine won by John Freeman, Mary Street, Durrow.
DURROW-CULLOHILL SENIOR CITIZENS PARTY 2017
The Senior Citizens' Party was held on 25th February in the Castle Arms Hotel. It was great to see the biggest attendance in recent years enjoying a wonderful day. Our thanks to the following: Seosamh and Staff of the Castle Arms Hotel for the excellent food served, to Andrew Walsh who provided the music for the afternoon and also to Rev. Canon Harvey for his attendance, everyone who donated the many prizes for the raffle on the day.  A special word of thanks to all the helpers who never let us down, it's great to be always able to count on your help. Thanks to everyone for the lovely comments of appreciations.
CAKE SALE IN AID OF CUISLE CENTRE
Durrow Development Forum will hold a Cake Sale to support the Cuisle Centre, Portlaoise on Saturday 8th and Sunday 9th of April after both Masses. Cakes can be dropped in for sale before Mass on each day. Please do call in for a cup of tea, coffee, cake and a chat to support this very worthy and local cause.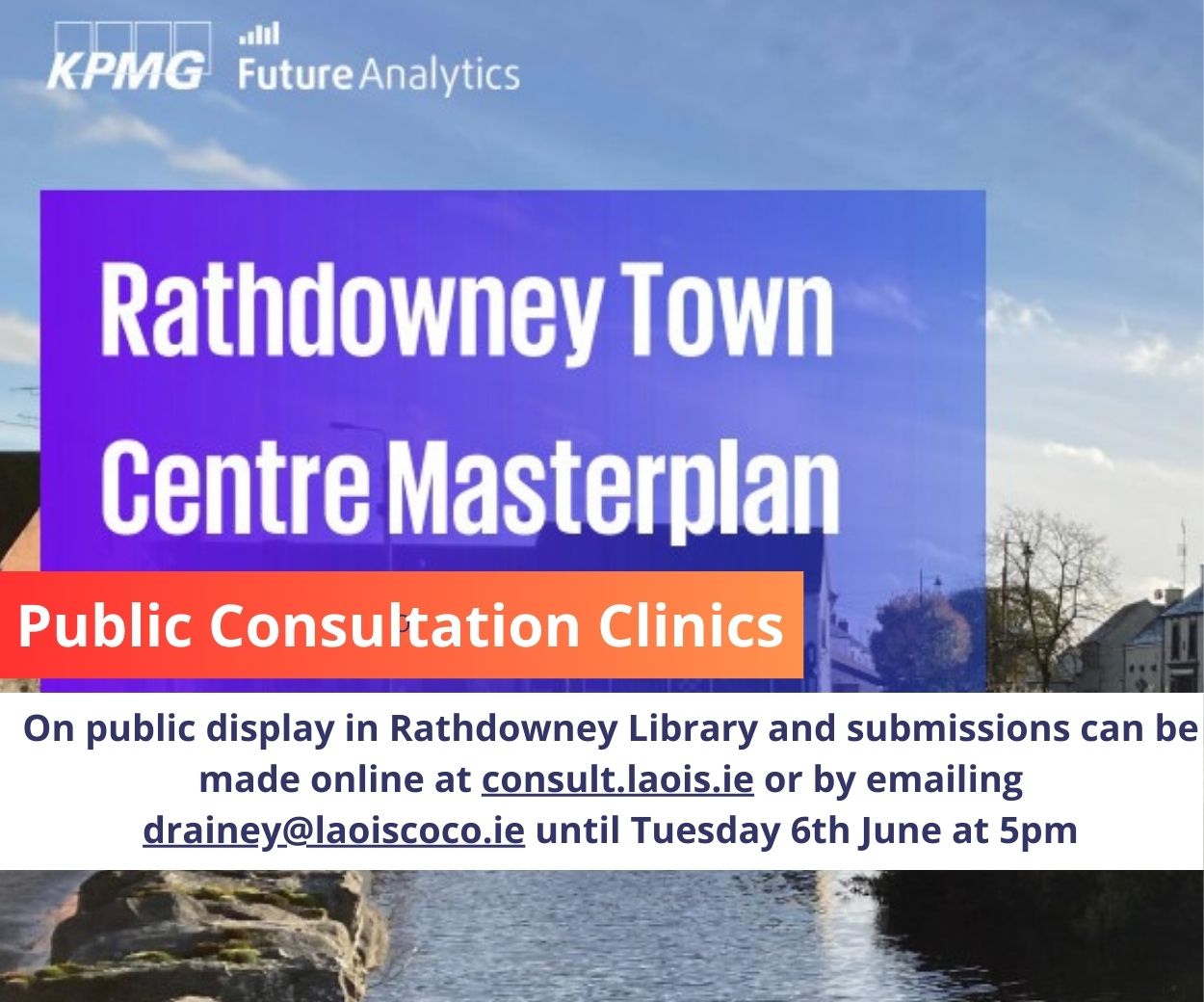 TIDY TOWNS MEETING
DDF will hold a Tidy Towns meeting on Wednesday 22nd March at 8.00pm in the Library. Please do come out and support as all community assistance is required.  Every person, business, adult and child can do their little bit in their own way to better the area and community that they live in.
SCARECROW VOLUNTEERS MEETING
There will be a Scarecrow volunteer meeting in the Library, Durrow at 8.00pm on Wednesday 5th April. If you would like to be involved in the festival, be it for an hour or more, please do come and meet on the night. Also if you have an idea for a scarecrow but are unsure of how to put it all together, please do come to the short meeting and our committee will be happy to discuss and assist you with same.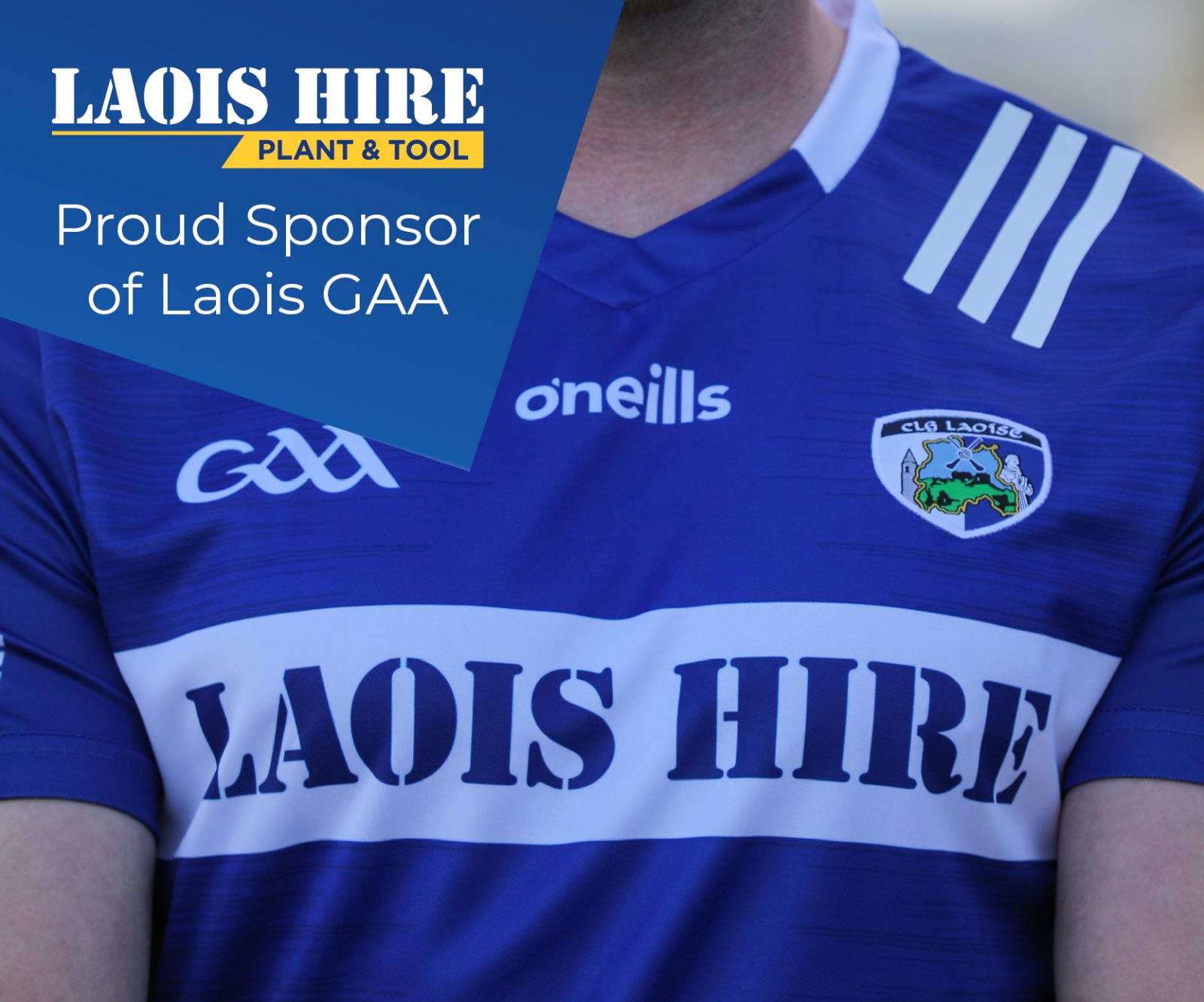 SCARECROW CAMP VOLUNTEERS
For any young adult or college student – are you interested in working with young people? Now is your chance to see if this is a career path that will suit you. If you would like to volunteer for the annual Scarecrow Summer Camp, please contact us through our Facebook Scarecrow Page as soon as possible so we can arrange Garda Vetting and bring you on board for the 2017 Scarecrow Festival!
CULLOHILL NATIONAL SCHOOL
The School is now enrolling new pupils for the 2017-2018 term. Please contact the School at (057) 8737281 for further details.
CHURCH NEWS
Mass Readers Rota: Saturday Evenings: March 11th: Bernie Murphy; March 18th: Ann Vaugh; March 25th: Kay Sheppard. Sunday Mornings: March 12th: Kevin Kelly; March 19th and 26th: Bea Alley.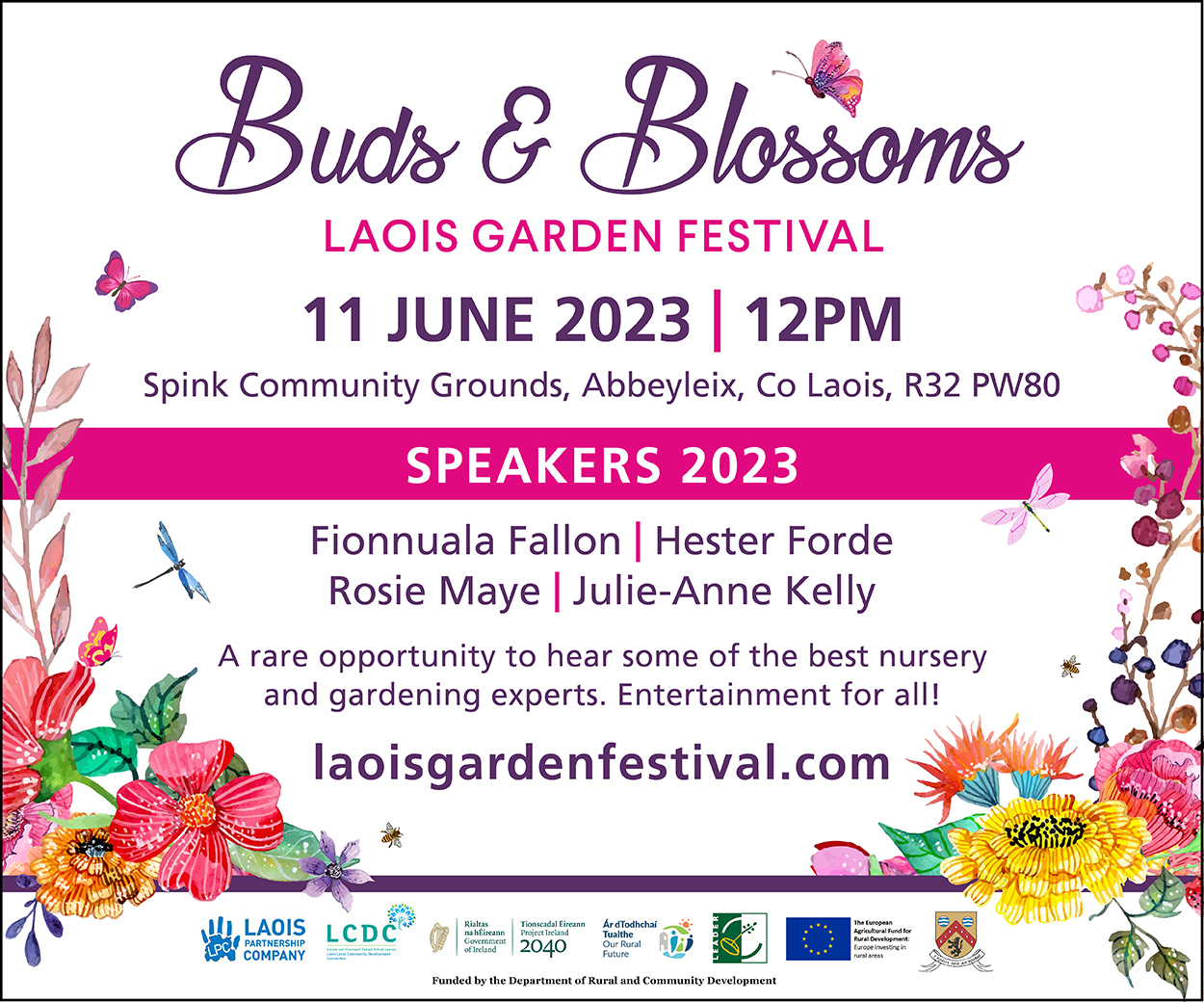 Eucharist Ministers Rota – March 2017: Saturdays – Miriam Connolly and Seamus Clancy; Sundays – Pat O'Hara and Donal Bowe.
Church Cleaning Rota – March 2017: Mary Kennedy, Mary Walsh, Gabriel Daz and Miriam and Pat Connolly.
Ossory Pilgrimage: The Ossory Pilgrimage to Lourdes will take place this year from May 22nd to May 27th inclusive. Price per person sharing is €775 which includes bus transport to and from the Airport. Bookings through the Glenmore Parish office: (051) 880414. Office hours Monday, Tuesday, Thursday and Friday 9.30am to 1.30pm. Very Rev. Michael A. O'Connor P.P. will be the director of the pilgrimage.
Mission 2017: The Ballyraggett/Ballyouskill Parish Mission 2017 starts on Monday March 27th and finishes on Friday March 31st. The theme of the Mission is "Shining the Light". People from surrounding parishes such as Durrow/Cullohill are most welcome to join the Mission. Morning Masses in St. Patrick's Church Ballyragget are at 7am and 10am and evening the Mission will be at 7.30pm. In Ballyouskill there will be daily mass at 11.30am. The Themes are: Monday March 27th at 7.30pm "Community"; Tuesday March 28th at 7.30pm "Baptism"; Wednesday March 29th at 7.30pm "Family"; Thursday March 30th at 7.30pm "Healing-Reconciliation"; Friday March 31st at 7.30pm "Remembering the dead". All are most welcome.
Service for Healing of the Generations: (Family Tree Mass) will be held in St. Brigid's Church, Coon, Co. Kilkenny which will be led by Fr. John Delaney and Prayer Team. The Service commences with    Adoration at 6.30pm followed by Holy Mass at 7.30pm on Wednesday, 15th of March concluding with Solemn Benediction.
KILKENNY GOSPEL CHOIR PERFORMANCE
The Parents Council of Cullohill NS are delighted to announce that the 'Kilkenny Gospel Choir with Special Guests' will perform in St. Tighearnach's Church, Cullohill on Friday 31st March at 8pm. This event is a fundraiser for the Parent's Council, the proceeds from which will be used to assist in the establishment of a Book Rental Scheme within the school. Tickets are priced at €10 and will be distributed through the school and also the Parents Council. Please contact Hanna for further information on (087) 8179497. We look forward to seeing you on the night!
FLOWER AND GARDEN CLUB
Cullohill and Durrow Flower and Garden club will have their monthly meeting on Monday March 13th at 8pm in Cullohill Community Centre. Martin Lawlor will be our guest speaker and he will help us to get started with the growing season. New members and guests welcome.
USED CLOTHES COLLECTION IN AID OF DURROW COMMUNITY CENTRE
The committee wish to thank everyone who donated clothes for our recent collection. It was a very generous collection and should be of great benefit to the National Council for the Blind. The next collection will be held after Easter so do keep us in mind if you have bags of used clothes!
SATURDAY STUDY
Is your child doing enough study? Supervised study for Secondary School Students is held every Saturday from 9am until 1pm in The Presentation Centre, Durrow. For €24 your child will be getting 16 hours of supervised study time with study skills given. For more information please contact (087) 9510587.
CONGRATULATIONS
Congratulations to Rita of CastleDurrow who was in the Chef of Ireland, Culinary Competition 2017 where she won a silver and two bronze medals!
DURROW PARISH LOTTO RESULTS
Monday 20th February 2017: There was no jackpot winner of €12,200. The numbers drawn were 09, 11, 21, 27. The small draw winners were: €30: John Gilligan, Erkindale, Durrow, Co. Laois; €25: Mary Campion, Rathmakelly and €20: James Barnaville, Cullohill.
Monday 27th February 2017: There was no jackpot winner of €12,350. The numbers drawn were: 03, 06, 21 and 27. The small draw winners were: €30: Finn Alley, The Square, Durrow, Co. Laois; €25: Mary Dowling, c/o Mary Walsh; €20: Vivian Mullalley, Lisdowney, Co. Kilkenny.
Monday 6th March 2017: There was no jackpot winner of €12,500. The Numbers drawn were: 14, 18, 20 and 28. The small draw winners were: €30: Lucy O'Connor, Cullohill, County Laois. €25: Brigid Donovan, c/o Pius Hennessey. €20: John Bergin, Grennan, Attanagh, Co. Laois.
WHIST
The Results of the Killermogh Whist Drive for February are: Top Score – Erin Lalor; First Lady – Josie McCartney; Second Lady – Patricia Delaney and Rose Cunningham (Tied); First Gent – C. Galvin; Second Gent – Paul Kavanagh; Quarters – Kathleen Kavanagh, Rory O'Shea, Noreen Ni Leighin and   Kathleen Kennedy; Juvenile – John Bailey. The raffle winners were: Ray Seale, John Bailey, Valarie Stanley, Billy Carter and Madge Brennan. The next Whist Drive will be held on Thursday, March 23rd at 8.30pm in the Parochial Hall, Cork Rd, Durrow. All are most welcome.
DURROW DEVELOPMENT FORUM
This year 2017, Durrow Development Forum celebrates  it's 20th year of existence and this year we will continue to strive to better and enhance the community. We would be delighted if all households took part in the Scarecrow Festival and displayed a Scarecrow outside their home or business. We will be sending out some information coming up to the festival and hope that anybody that is interested would be happy to attend some Scarecrow Making Classes which should assist in their creations!
CULLOHILL COMMUNITY CENTRE
Defib Course – A second First Aid Responder / Defib Course will be ran in The Community Centre in the near future. If interested contact Eimear Kelly (087) 6233144 or Pat Barnaville (086) 8304420. Progressive 25 Card Games are held in the hall every Sunday night at 8.30pm sharp followed by tea and sandwiches. Please support!
DOG WASTE
There is a noticeable increase in Dog Waste (which is an environmental pollutant) around Durrow. It has been estimated that a single gram of dog waste can contain 23 million fecal coliform    bacteria, which are known to cause cramps, diarrhoea, intestinal illness, and serious kidney disorders in humans. Please clean up after your dog and be vigilant in doing same, even if nobody is looking.
LEGO
Durrow Library are looking for donations of old and new Lego in order to start a Lego Club aimed at children from the age of 6 up. Please contact Lori at the Library or to lmoriarty@laoiscoco.ie by email. Your donation would be greatly accepted and appreciated.
SATURDAY MARKET
Midland Cakes by Rita along with Kyle Farm Potatoes and Fresh Veg are both at the Saturday Market every Saturdaymorning from 8.30am to 12 noon in the CAIT Centre, beside the Catholic Church in Durrow. For more information, please phone Rita on (085) 8423201 or Marie on (087) 7742506. Do drop in on Saturdays!
DURROW SCARECROW FESTIVAL
DDF will have a specialised award in this years scarecrow festival. The award which started last year saw Erkindale Drive winning with their fantastic display of Scarecrows and this year DDF will continue this Local Community Award! A prize of €200 will be awarded to the best area for displaying scarecrows. A minimum of ten scarecrows must be on display to be considered for this award. There is no separate entry required, the judges will consider each area in their judging process. The Square, Old Esso Station and any DDF Display Scarecrows will be excluded from this judging process. Areas will be judged as follows: Cork Road and Patrick Street, Barnhill and Carrigan Street, Erkindale Drive, Swan Road, St. Fintan's Terrace, Mill Road to include Green Display Area, Derry Road, Chapel Street and Mary Street, Sean Doire, Derry Wood. DDF will be running workshops to assist you in your creations coming up to the festival, please keep an eye out on facebook and website for details, our  committee members are ore than happy to assist you with your creations.
EMPLOYMENT
Durrow Community Services have two vacancies for the position of General Operative on their Ballacolla operations team and one position for General Operative on the Durrow operations team. For further information or to apply, please contact Patrick Quinn on (057) 8736870 or call into the FÁS Office beside Durrow Catholic Church during office hours.
DURROW COMMUNITY PLAYGROUP
Enrolment for September 2017 takes place now. Contact Sheila on (087) 2389140 or call to Playschool on the Kilkenny Rd beside the Playground.
DURROW-CULLOHILL PARISH ANGLERS
A pike fishing competition for the Harold Lawlor cup was held recently and the Winner was – Tommy Coffey; Second – David Walsh; and Third – Seamus Coffey. The first trout fishing competition of the year will be held on St. Patrick's Day for the Michael Walsh Cup.
Fishing starts at 10am and weigh-in will be at 6pm in the Durrow Inn. Entries taken at Lawlor's Flower Shop from 9.30am. On Sunday March 19th there will be a Trout Fishing competition for the Billy Lawlor Memorial Cup. Fishing from 10am with the weigh-in at the Durrow Inn at 6pm. Entries taken at Lawlor's Flower shop from 9.30am. Membership cards are available in Lawlor's Gala, Daybreak, Lawlor's Flower Shop and from Michael Walsh. Membership cards are available in Lawlor's Gala, Daybreak, Lawlor's Flower Shop and from Michael Walsh. Membership Fees for the year are as follows: Senior €40, OAP and Juveniles €5. Day permits will cost €15. Grantstown Lake: Senior €30, OAP and Juveniles €5 euro and Day permits will cost €10.
LAOIS KAYAK AND CANOE CLUB
11K Race: Congratulations to one of our Instructors and fellow  kayakers Matt McGrath on his third place win in the 11k fast flowing race in Athy on 5th March.
Galway Fest 2017: Best of luck to all out paddlers who will participate in this weekends Paddlefest in Galway in both the Whitewater and Freestyle events.
Freestyle Team Trials 2017: The Freestyle 2017 Irish Team Trials will take place in Nottingham this year and interested freestylers should contact the Irish Freestyle Team page directly for further details.
Durrow Scarecrow Festival 2017: LKCC are really excited to again be involved in this years scarecrow festival. It's an event not to be missed and is a huge asset to the community as a whole. We look forward to assisting Durrow Development Forum in the different events and to seeing you all over the festival.
Interested in Kayaking: Our summer kayaking training and introduction sessions will begin soon and details will be posted to out Facebook Page. We will also have a Level 2 refresher course starting, details will also be posted on Facebook. Mid-Week Paddling will start again on Wednesday evenings, once the evenings are longer. If you are interested in taking up paddling, we will be having training sessions in the coming months as the evenings get longer and these sessions are a perfect opportunity to try it out.  Please keep an eye out on Facebook and on our website for details at www.laoiskayak.com online.
THE HARPS CAMOGIE CLUB
Indoor Camogie training commenced in Cullohill at 7pm on Monday last. Girls from U6 to U10 are all invited to attend. The training will continue for four weeks. Fee €1 per night. Further information from Mary Donohue (087) 2866147.
LIONS FC
The Lions are holding a Table Quiz in Dec's Bar this Thursday night, 16th of March at 9.30pm. Teams of four cost €40 and there will be a raffle on the night. David Finnegan will be the quizmaster and promises a distinctly Irish theme in keeping with St. Patrick's Weekend! We hope to see you there!
ATHLETICS
Avril Deegan travelled to France recently where she took part in the French National Cross Country Championship as a guest with Club Vernon. This was a huge event and Avril ran well in a large field of over 300 scoring second for the team and placed 41 overall. A fantastic experience for Avril which is good prep for the All-Ireland Schools Cross Country in Belfast this 11th of March. Best of luck Avril and all the Thurles presentation school team.
THE HARPS GAA CLUB
Upcoming Hurling Fixtures: This Sunday March 12th at 2.30pm Kinnity come to The Harps GAA grounds in Durrow for the second round of the Leinster Hurling League. Please come along in large numbers to support the lads. Following this game, The Harps travel to Clonad for the first round of the League on Saturday March 18th at 4pm. Finally, on Wednesday 22nd March at 8pm the final group stage of the Leinster League will be played under lights in Heywood against Dunamaggin.
Annual County Board Draw: The Harps GAA Club would like to thank everyone for their support in the large uptake of tickets. Unfortunately we had no winners in March, however there are still three draws remaining – April, May and June and hopefully some of our supporters will strike it lucky!
THE HARPS GAA JUVENILE SECTION
The Nursery Programme for Junior and Senior Infants Boys will continue on Sundays in Cullohill Community Centre from 12pm until 1pm.
PAUL WILLIAMS TO LEAD WOODENBRIDGE WALK TO SUPPORT CCTV
Sunday Independent crime correspondent Paul Williams will lead the Woodenbridge Community Alert  Blueway Walk on Sunday 19th March. Starting at 2pm from the Woodenbridge with registration from 1.15pm. This 7km trail follows the Erkina River for 3km traversing the scenic Curragh Wetlands where many species of migrant Birds make their home for the Winter. The walk then turns right into the beautiful Alluvial Woodlands to follow the forest path of Bishopswood leading to the public road. From here the trail continues by Dereen to the  finish at Newtown Mill where refreshments will be held. On the evening a monster raffle will also be held with numerous prizes on offer. Tickets are currently available from the organising committee. All are    invited to be part of this event which  will support the Woodenbridge Community Alert CCTV Project. The group have plans for installing a CCTV system at six agreed locations in the area. This will be completed over a number of phases. At phase one the plan is to install 3 cameras close to the exit and entrance of junction 3 off the M8 Motorway at Oldglass, Ballacolla. The day will also prove a unique occasion as this trail has never been walked in its entirety before. For information contact (087) 2395357.
CORE HEALTH AND FITNESS
Get fit, lose weight and feel better. With memberships from €32 per month, Personal training for less than €7 per session, at a time that suits you. Pilates, Yoga and Circuit training classes ongoing, you really have no more excuses! Feel free to come in and look around. For more information visit our website www.corehealthandfitness.ie or contact us on (087) 9302152 or (057) 8740637 or info@corehealthandfitness.ie by email.
ST VINCENT de PAUL
Anyone looking for help can contact us on (087) 3476012.
LIVE WEATHER DATA
Visit www.laoisweather.com for the latest weather data from Durrow.
DURROW BRIDGE CLUB
Durrow Bridge Club continue their Bridge Club meetings every Wednesday night at 7.45pm in the Presentation Centre, Durrow.
DURROW REMINISCING GROUP
A book with 200 pages of Photographs spanning almost 100 years of Durrow and Cullohill memories including ICA, Hurling, Camogie, Soccer, School to mention but a few. Books for sale €25 each or two for €40. Please text or call Tom on (087) 2936531 or Kathleen on (086) 8263368 for further information.
SET DANCING CLASSES
Come on down to the Castle Arms Hotel on Monday evenings from 8.15pm until 10.15pm for Set Dancing Classes. Beginners and advanced levels are all most welcome. For more information please contact Declan Doocey on (087) 2768680.  
CASTLEWOOD FARMSHOP
Now re-opened. Organic meat, apple juice, eggs and other produce. Farmshop and tearoom open Fridays and Saturdays 10am – 5pm; Sunday 11am – 5pm. Enquiries to Dominic (087)9694070.
NEXT NEWSLETTER
The next newsletter will be on sale the weekend of March 25th & 26th. All adverts must be booked with Angela Drennan (087) 1928522 or Mary Walsh (086) 3055157. Advertisements cost €2 per issue of Durrow Parish Newsletter and must be paid for in advance.