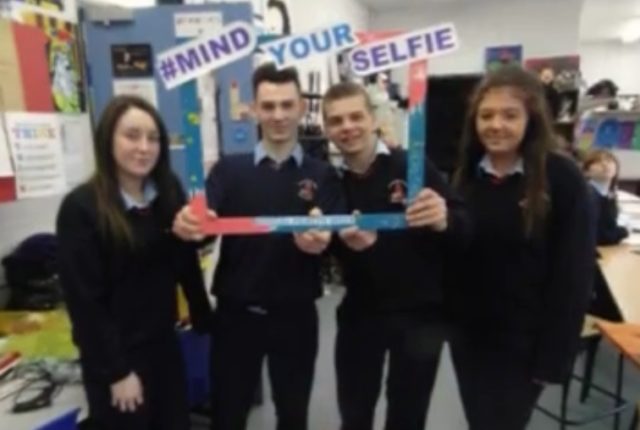 Mountrath Community School students made a big effort for Mental Health week.
Their Transition Year students got people in the school – teachers and pupils – posed for pictures using a picture frame title 'Mind Your Selfie' and also encouraged everyone to wear "colourful, crazy or odd shoes" as you "don't know someone until you walk in their shoes".
The day took place last Friday in the school and the students have now put together a nice video – showing the images from the day and to the backdrop of the catchy tunes performed by the students of "Don't worry, be happy" and James Brown's "I feel good".