Can you believe that it has been two decades since Hughie Emerson bagged that incredible second half hat-trick against Derry?
Well it has. On this weekend in 1997, the Portarlington club man made national headlines by becoming the first man to score three goals in Croke Park since the great Bomber Liston of Kerry in 1978.
It was a game that gained Hughie a cult following among Laois supporters which still exists today.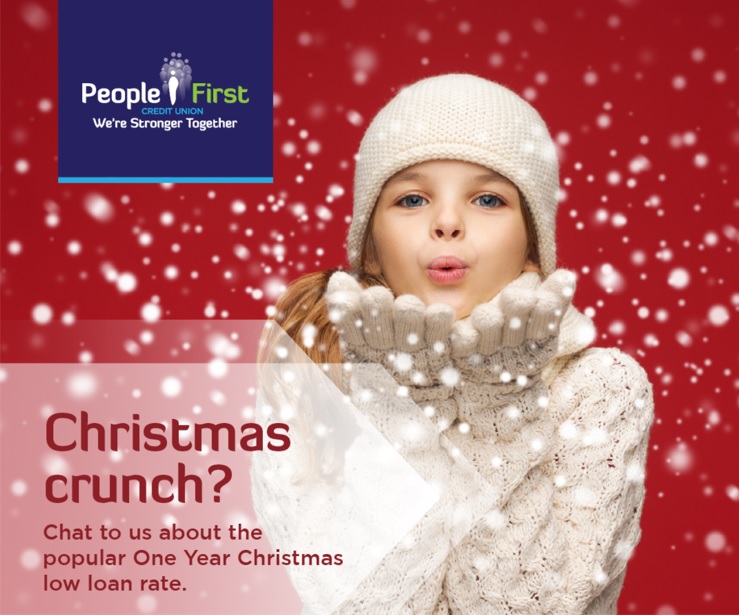 He is one of only a handful of players from the O'Moore county that can be identified solely by one name – perhaps only Beano can stand up to him in that regard.
Derry have played against Laois on a number of occasions in recent years in the league and championship – but it was this National League quarter final clash in April 1997 that will always be remembered.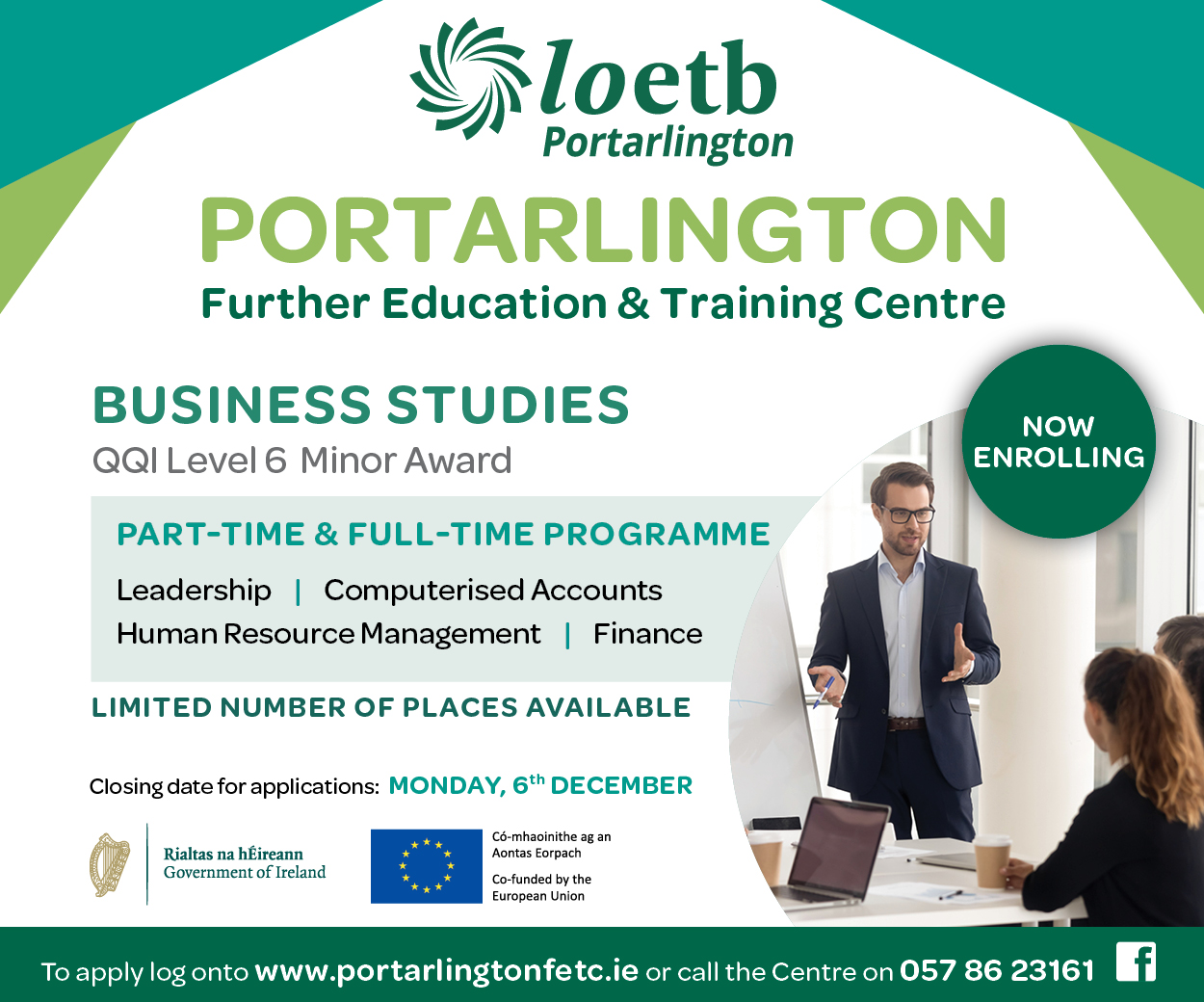 Laois, on the county's first day back in Croke Park since their All-Ireland minor success the previous September, came away from the capital floating on the euphoria of a rare win over one of the big guns.
And Derry certainly fell into that category at that time. They had won the All-Ireland in 1993 and were seeking to win their third league title in succession.
Hat-trick
But on that day, with Hughie landing the knockout punches, Laois took the wind from their sails – recording a 4-10 to 1-13.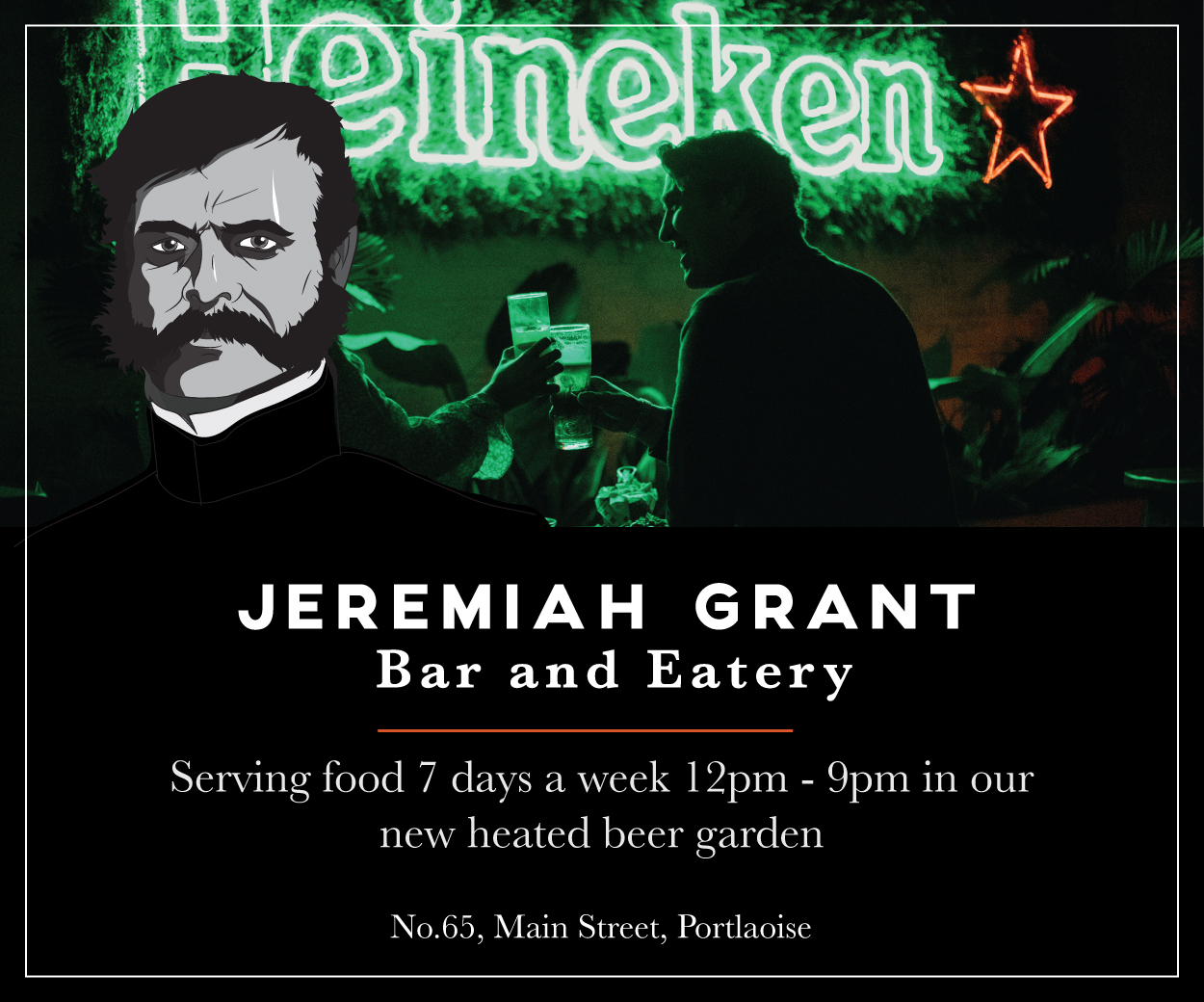 The big man scored three goals in the final 20 minutes of the game and while his career with Laois spanned 11 years, it is that day that he is most fondly remembered for.
Speaking in an interview 2007, Emerson said that he found the cult status he received following the game to be amusing.
He said: "I remember we had been beaten badly by Dublin in the round before the quarter final but there was a great stir around Croke Park that day.
"It was funny the way everything fell just fell right for me and I often found it amusing afterwards, everyone mentioning the three goals but really they were just lucky, maybe even a fluke.
"I scored a point that day from underneath the Cusack Stand that was by far my best score and it's hardly ever talked about.
"It was some feeling coming off the pitch at the end and everything that was made of the three goals for a couple of weeks afterwards."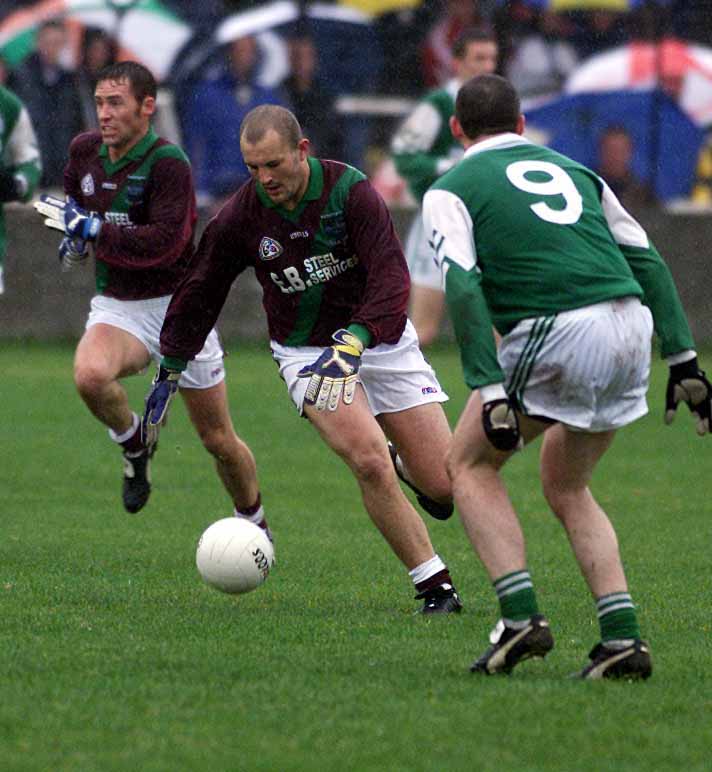 Laois had dominated the first half but only held a slender advantage at the break – 1-6 to 0-8.
But early in the second half, they fell behind when Dermot Doogan goaled for the Ulstermen.
Things nearly got worse for Laois when Derry were awarded a penalty but Anthony Tohill drove the resulting spot kick wide of Fergal Byron's post.
Move to full forward
Emerson struck for his first goal with 18 minutes to go and it regained the lead for Laois – and they never looked back.
Hughie had operated at centre forward for most of the game but manager Michael Dempsey moved him in to full forward and it paid off.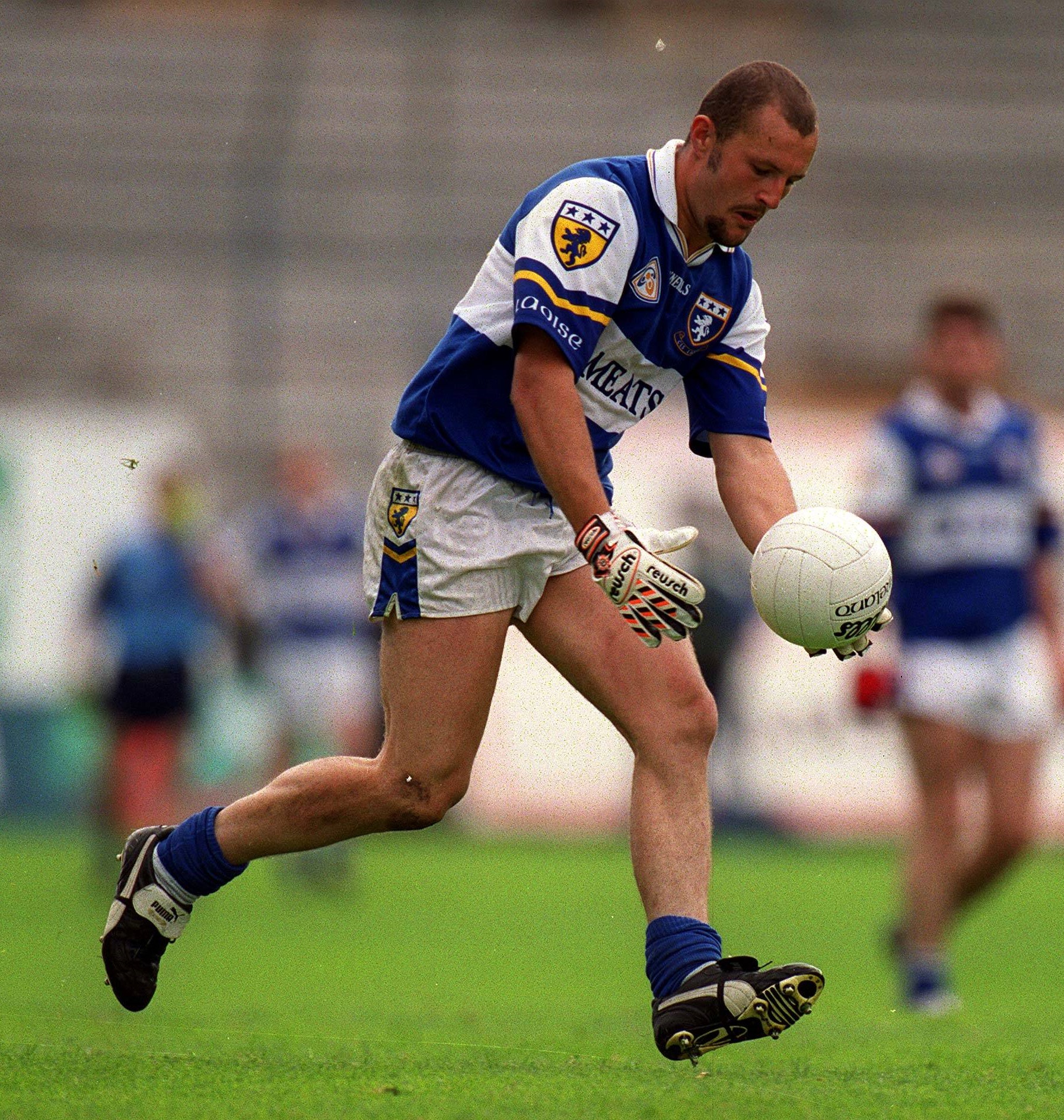 Derek Conroy set him up for the first goal – a well-taken effort with his weaker right foot – while similar deliveries from PJ Dempsey and Tony Maher yielding the second and third goals.
Speaking to Steven Miller in the interview in 2007 he added: "Derry had been getting the better of us but there was some sigh of relief going into the dressing rooms after coming back like that.
"It was certainly one of the best moments in my career."
Laois went on to lose the league semi-final to Kerry – but there was no real shame in that.
Mick O'Dwyer
Hughie played with Laois until 2001 when he stepped away for two years before returning under Mick O'Dwyer for the Leinster title winning campaign in 2003.
When the good summer days of that year arrived, Emerson played a bit-part role. He played in three of Laois's games that year but he didn't feature in the Leinster final win over Kildare.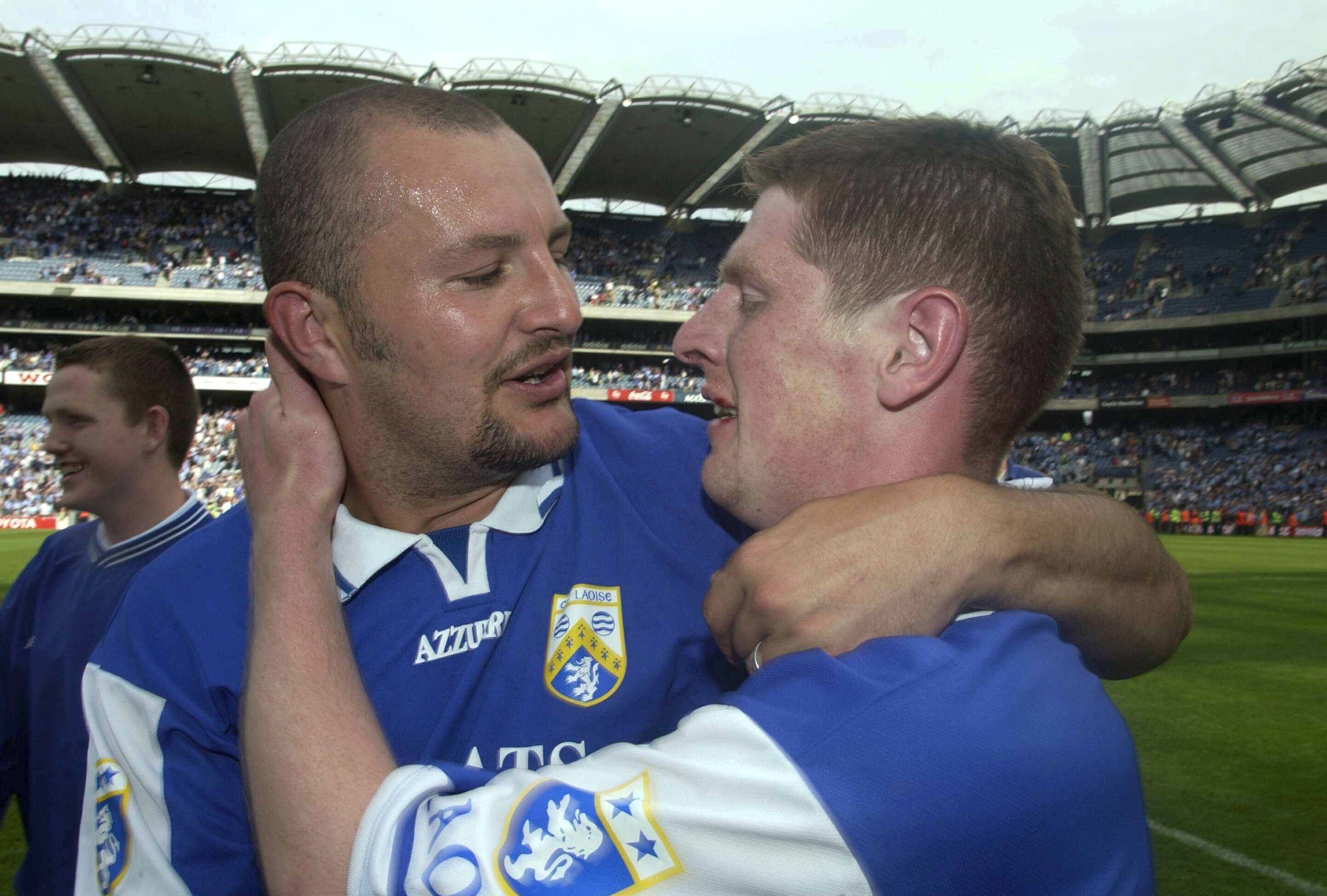 He said: "I think overall, sitting looking at the 2003 Leinster final was a hard thing to do.
"It was nice being part of the set-up but not being that involved puts a bit of a downer on the medal.
"Don't get me wrong but it was a brilliant year and it was a highlight but it's not the same when you're not playing.
"Looking back on my time with Laois, the most disappointing thing was not achieving what we should have.
"Throughout the 90s we came up against good teams like Dublin and Meath who were after All-Irelands but we had some very good players at the time too.
"Micko came in and we got on a bit of a roll and we probably wouldn't have won Leinster without him – but he was very lucky at the same time."
No regrets
Emerson retired from inter-county football in 2003 following Laois's All-Ireland quarter final loss to Armagh but he has no regrets.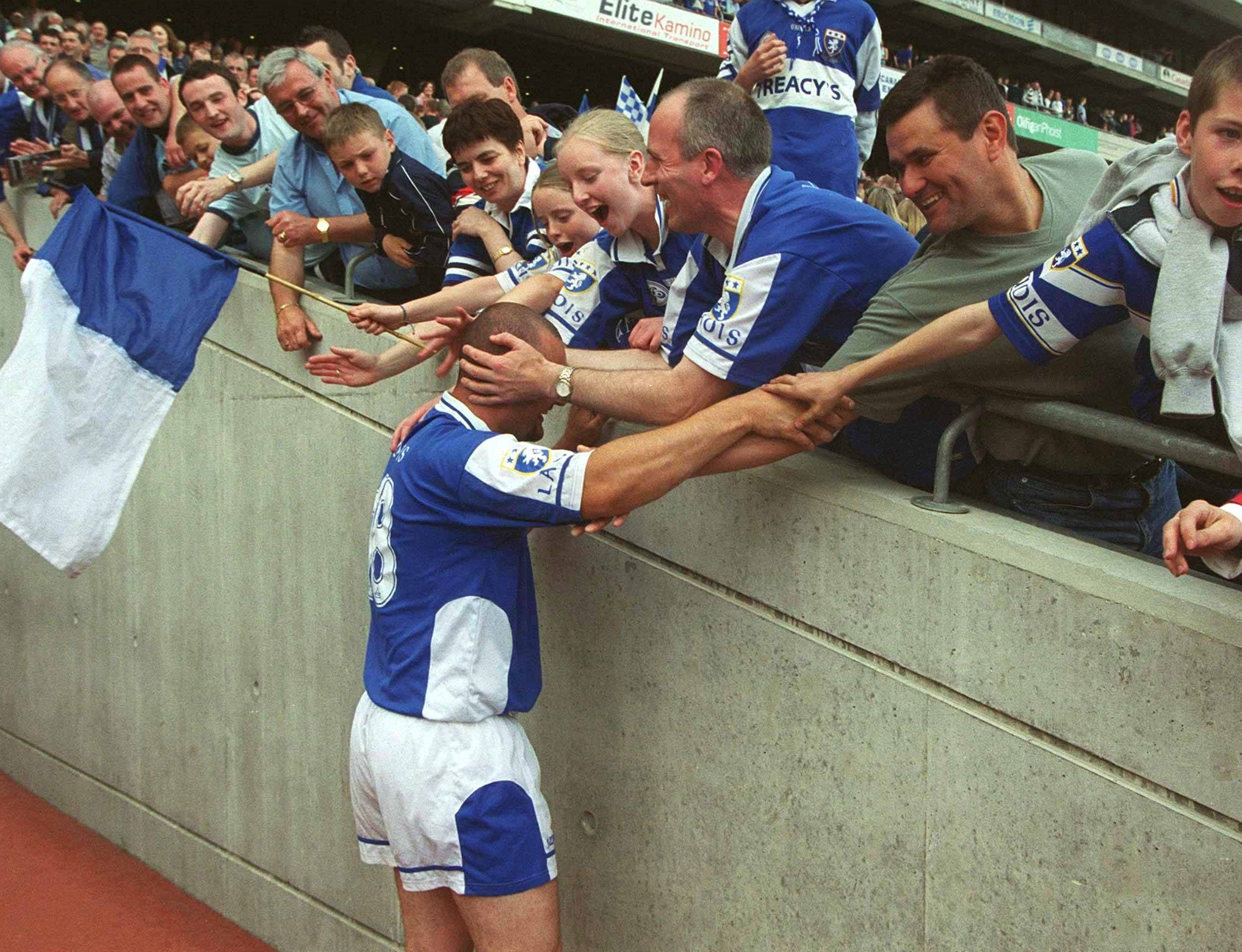 He said: "I wouldn't have any real regrets.
"Intercounty football changed a lot from the time I started playing with Laois to when I finished in terms of preparation mostly.
"It was hard to get to grips with when you are used to other methods, but for younger lads coming in, they've grown up with it.
"Sometimes I'd look back at my time with mixed emotions. I'd think could I have done more? Could I have trained harder?
"But I had good times from football and I wouldn't have any regrets."
And you can relive the famous day that Hughie destroyed Derry right here: