Well-known local businessman Jack Nolan celebrates 35 years in business today, having opened a shoe repair shop on Railway Street in Portlaoise on Holy Thursday, 1982.
"I took in £7.50 on the first day. Things weren't looking good but at least there was money in the till," he said.
However, he quickly established himself as a master cobbler and an expert in key cutting and locks to become the first Locksmith in the county as his business expanded and diversified.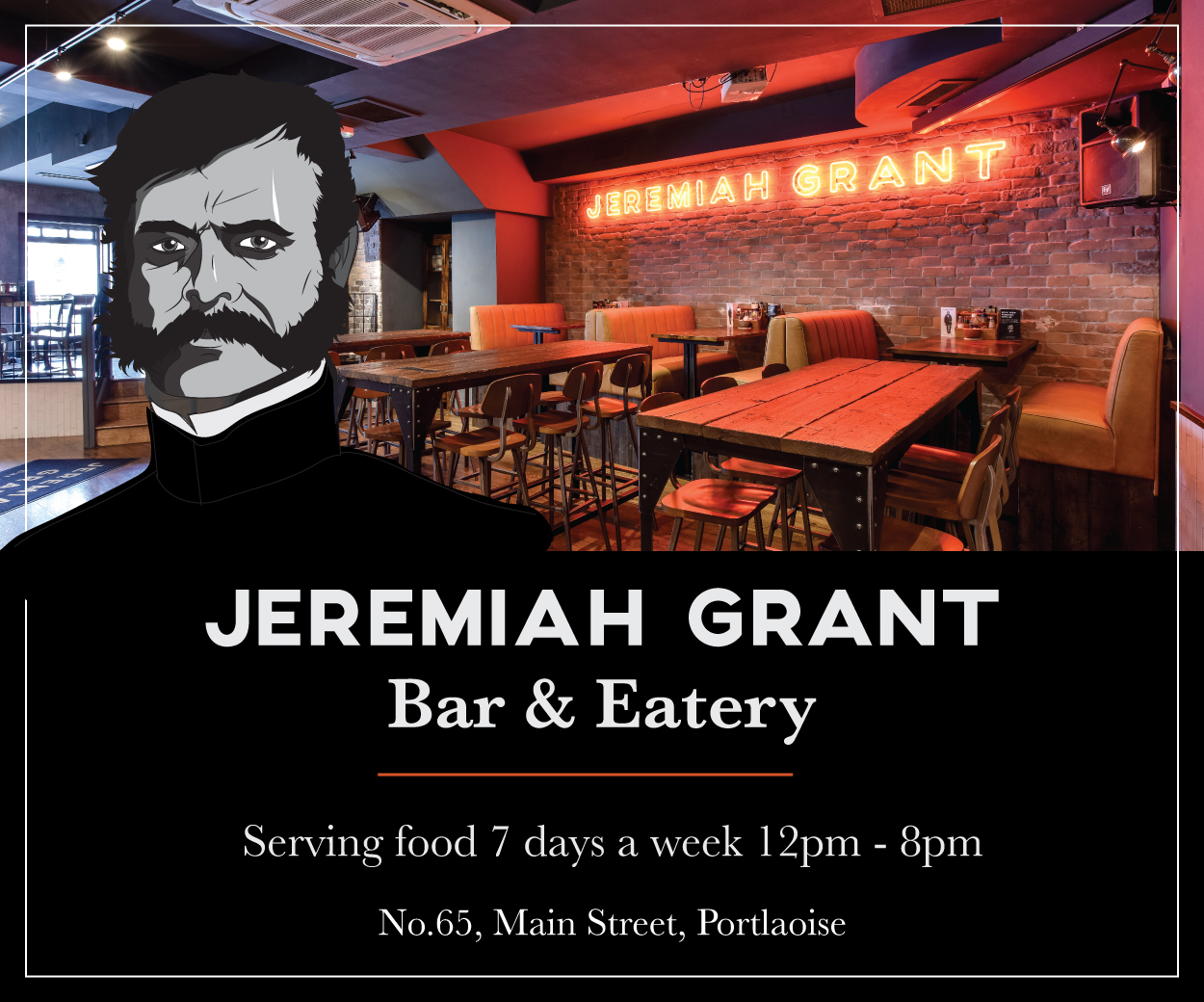 "When I started out over 35 years ago I trained in Tutty's in Naas. They made and still make handmade shoes. Old George Tutty told me when I was starting out on my own – 'As a cobbler you will never make a fortune, but you will make a living'. He was dead right," Jack said.
When Jack started in Portlaoise there were three cobblers in the town, two in Mountmellick, two in Portarlington and one in Mountrath, Abbeyleix and Rathdowney.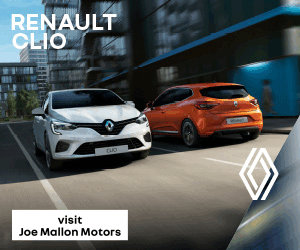 "Now I'm the only one in Portlaoise as the trade has died out," he said. He put the demise of the trade down to the emergence of rubber and plastic soles, in place of leather.
Despite this, the local businessman has the public service tradition in Portlaoise to thank for seeing him through challenging times, particularly the deep recession of the 1980s.
"During that time all the prison officers wore leather shoes, as did the gardai, those in the hospital, the ESB, P&T and Eircom.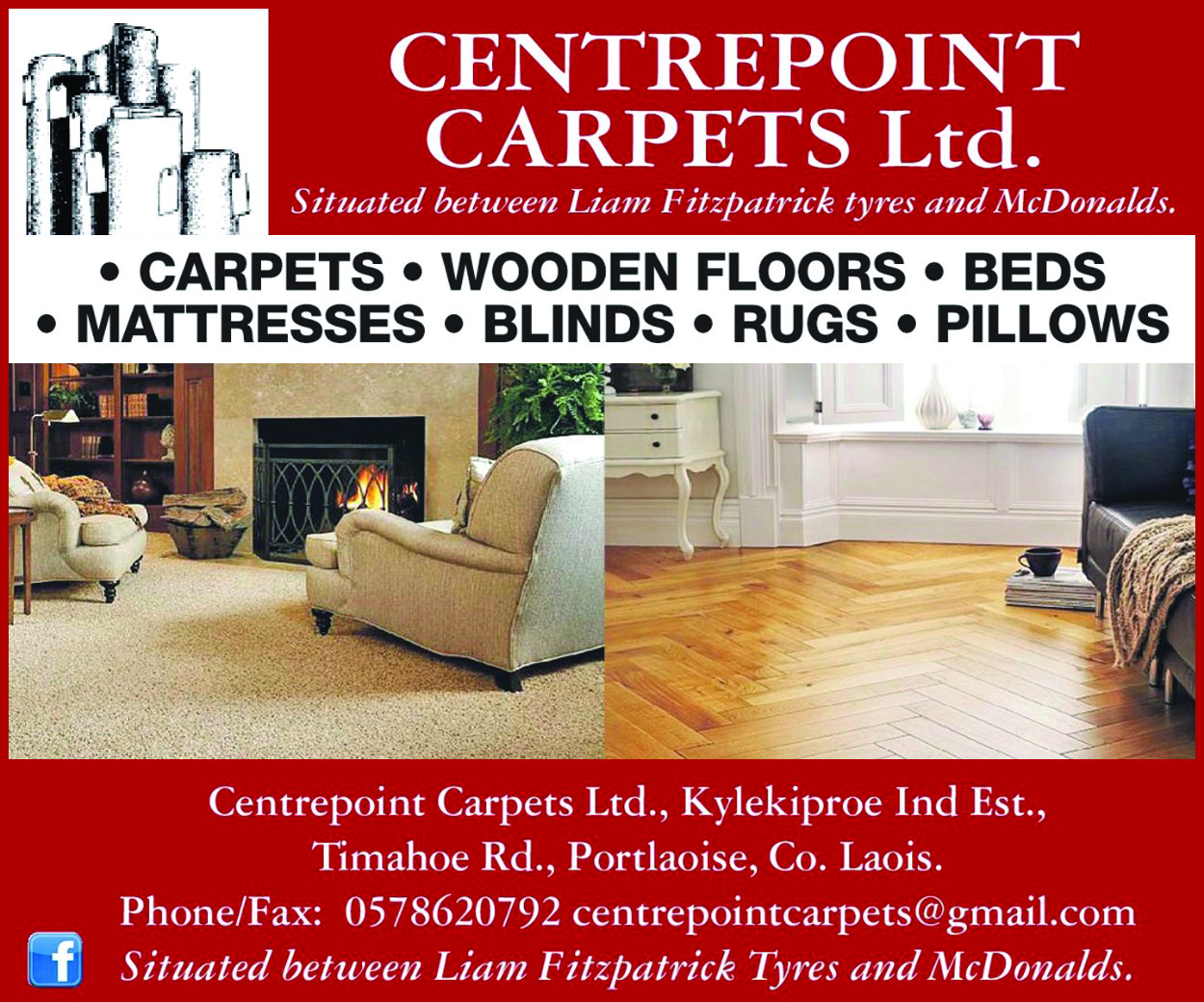 "The reps would call into me during the summer and wouldn't think I would need leather and I would have an order for a hundred from them," he said.
After four years in business, Jack bought his current premises on Railway Street for £45,000, which was a considerable sum at the time.
He repaid it over 10 years, with interest initially set at 12.5%. During the height of the recession it rose to 21.5%.
Jack chose the location as he believed the town centre would develop due to plans at the time by Monarch Properties to develop a Dunnes Stores shopping centre where Portlaoise Heritage Hotel now stands.
Obstacle
"The officials in the council and elected representatives put every obstacle in the way of Monarch Properties as they wanted a greenfield development," he said.
"That was the death knell for the town centre – we should have had a shopping centre in the town centre like they do in Kilkenny and Tullamore," he said.
He said the site for the planned shopping centre remained idle until Tommy Kane eventually developed the hotel there.
Traders opposed the development of the shopping centre at Kylekiproe, he recalled.
Jack said he could never understand how the development came under the Urban Renewal scheme of the time, when it was on a greenfield site outside the town.
Had that decision not been taken, then the ambitious Portlaoise Public Realm Vision announced recently to stitch the two sides of the town back together would not be required.
He recalled how Main Street was thriving in the 1980s, with a mini supermarket, three newsagents, four or five little grocery shops, a pork shop and Ken Blacks and Shaws.
"At that time people used to come in from all the outlying towns and on Friday and Saturday I would be working flat out until 8 each night. Now I could just close up on a Saturday," he said.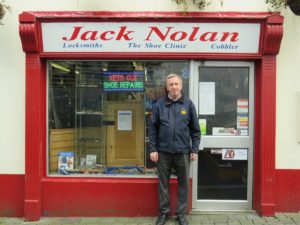 While he welcomes the new Portlaoise Public Realm Vision for the town up to 2040, he said action is needed now to help businesses for the next 2-3 years.
"We need increased parking on the northside of town…. We need a more level playing field. You have 3,000 free parking spaces out near the shopping centres and you have half an hour free parking in the centre," he said.
In his 35 years in business, much has changed.
The key and lock trade developed steadily for Jack from a time when it was just keys and two types of locks, Yale and Union. "Now you have digital access, fingerprint access – it is changing so rapidly," he said.
"It is going to change even more rapidly. Now you can open your door by your phone. People who are into technology are able to open their door with their phone and are able to open and close it remotely," he said.
He welcomes the recently introduced locksmith licensing, despite the onerous undertaking involved and the financial outlay.
"A guy starting out could claim he was a locksmith after a 3 day course," he said.
However, the new regulations involve a person being garda vetted,  tax compliant and having sufficient training.
Trust
"There has got to be trust. I would often be in a house but I wouldn't have met the owner. The keys could be left for you and I would have the run of the house," he said.
The decision not to get out of cobbling was something which stood to the Park Ratheniska clubman, also.
"You have to diversify. If we depending solely on the locksmith trade after the Celtic Tiger crash then we would have been in trouble," he said.
As well as the locksmith and key-cutting service, they continue a shoe-clinic and carry out repairs to shoes, boots, zips and leather goods.
During the '80s a fashion trend of having shoes covered in the same coloured fabric as the wedding outfits saw them customising 40 to 50 pairs of shoes per week.
As some fashions (thankfully) change, other trends can provide a boost to business.
Now with women opting for high quality leather boots and shoes, a demand for repairs is actually on the up.
Jack says he loves the banter with the women that have been calling to him to have shoes and leather goods repaired for the past 35 years, and also enjoys getting to know the latest generation.
He hopes to see the town thrive in the future, especially for his own two sons Oisin and Conor who work in the business. His wife Bernie also has been by his side helping to build the success of the business, providing expert leather repairs.
As one of the best known local commentators on GAA for Midlands 103 and a columnist for LaoisToday.ie, his opinion on sporting matters and all things Laois continues to be in as much demand as his locksmith and cobbling services.
SEE ALSO – Park Ratheniska to skydive for suicide prevention