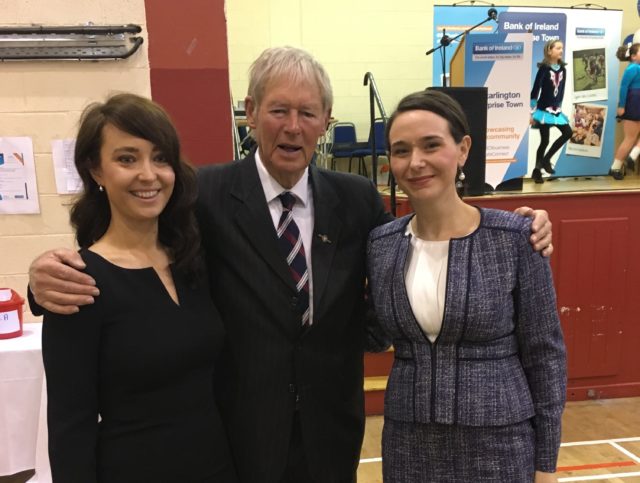 The Portarlington Community Centre was a hive of activity all day Saturday as the Bank of Ireland Enterprise Town event took place throughout the day.
Officially opened by Minister for Foreign Affairs Charlie Flanagan, the list of attendees was a real who's who. Dail deputies, county council chairmen, bank managers, community leaders, sports stars and personalities were joined by many of the business owners in the town.
Deputy Flanagan was joined by his Dail colleagues Brian Stanley and Sean Fleming. Tom Mulhall, cathaoirleach of Laois County Council, and Eddie Fitzpatrick, his counterpart in Offaly, were also there throughout the day. As were local councillors Padraig Fleming, Aidan Mullins and Paschal McEvoy.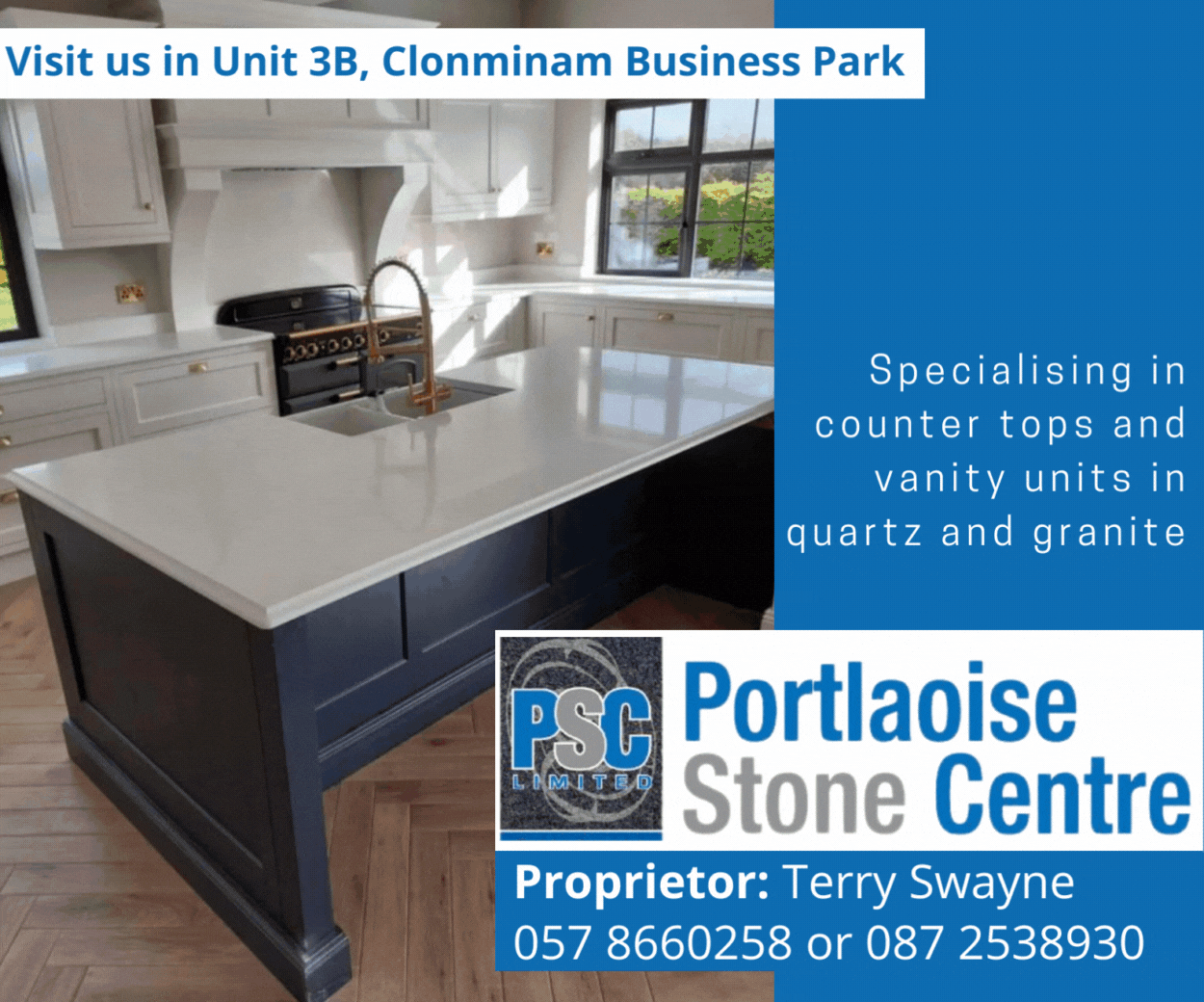 The main guest on the day was legendary GAA commentator Michael O Muircheartaigh, who was interviewed on stage by Steven Miller, owner and managing editor of LaoisToday. Michael regaled the large audience with tales and anecdotes from his life and times and then chatted with members of the crowd and posed for photographs afterwards.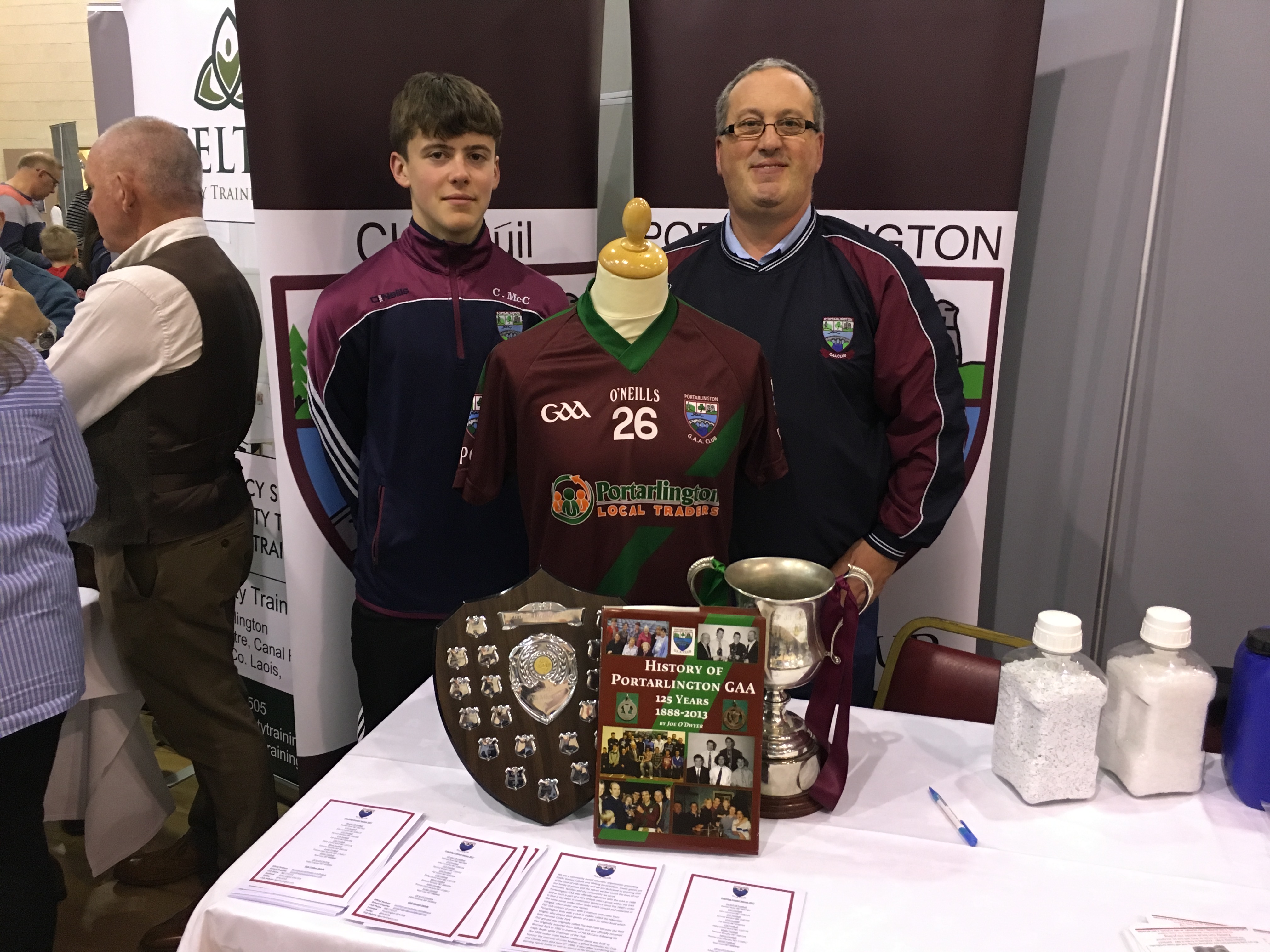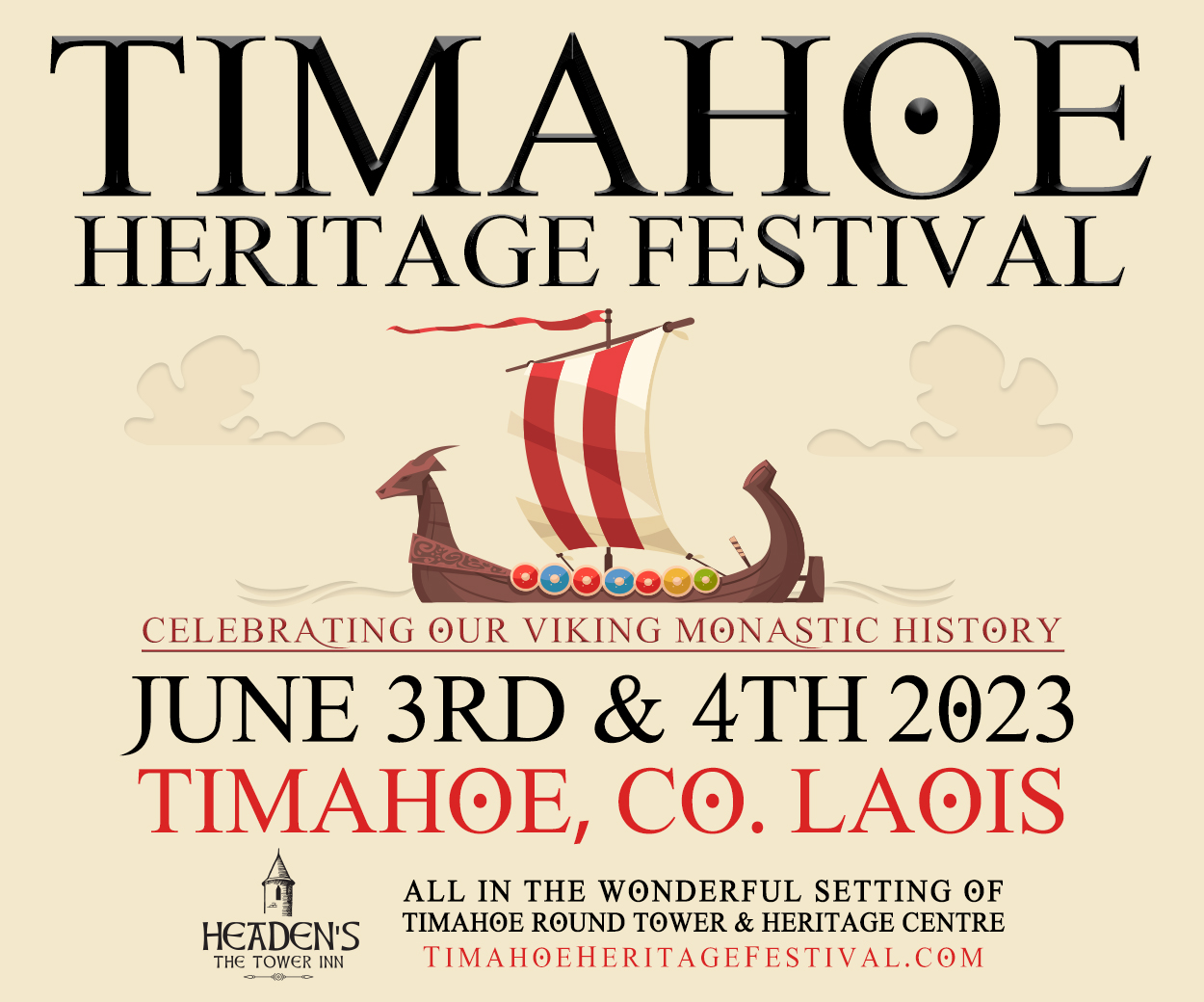 He was then back on stage afterwards to chat with local teacher and Gracefield man Ronan Walsh as part of a panel discussion that also included Portarlington Paralympic swimmer Nicole Turner, Dr Diane Cooper and former Kilkenny hurling All Star goalkeeper PJ Ryan.
Business Discussion
There was also a business discussion chaired by PJ Ralph, Bank of Ireland's regional bank manager. The guests were all local women – Alison Ritchie who is owner of Polar Ice Ltd, Susan Weldon, a brand ambassador with Danone, and Linda Gene Finn, customer controller at Green Isle Foods.
And as well as the discussion panels, there was a demonstration by the Portarlington Responders and performances by the Burbage Irish Dance Academy, Scoil Rince Lar na Tire School of Irish Dancing, Be Sh#rp Studios and the O'Rourke School of Ballet and the McDonnell School of Irish Dancing.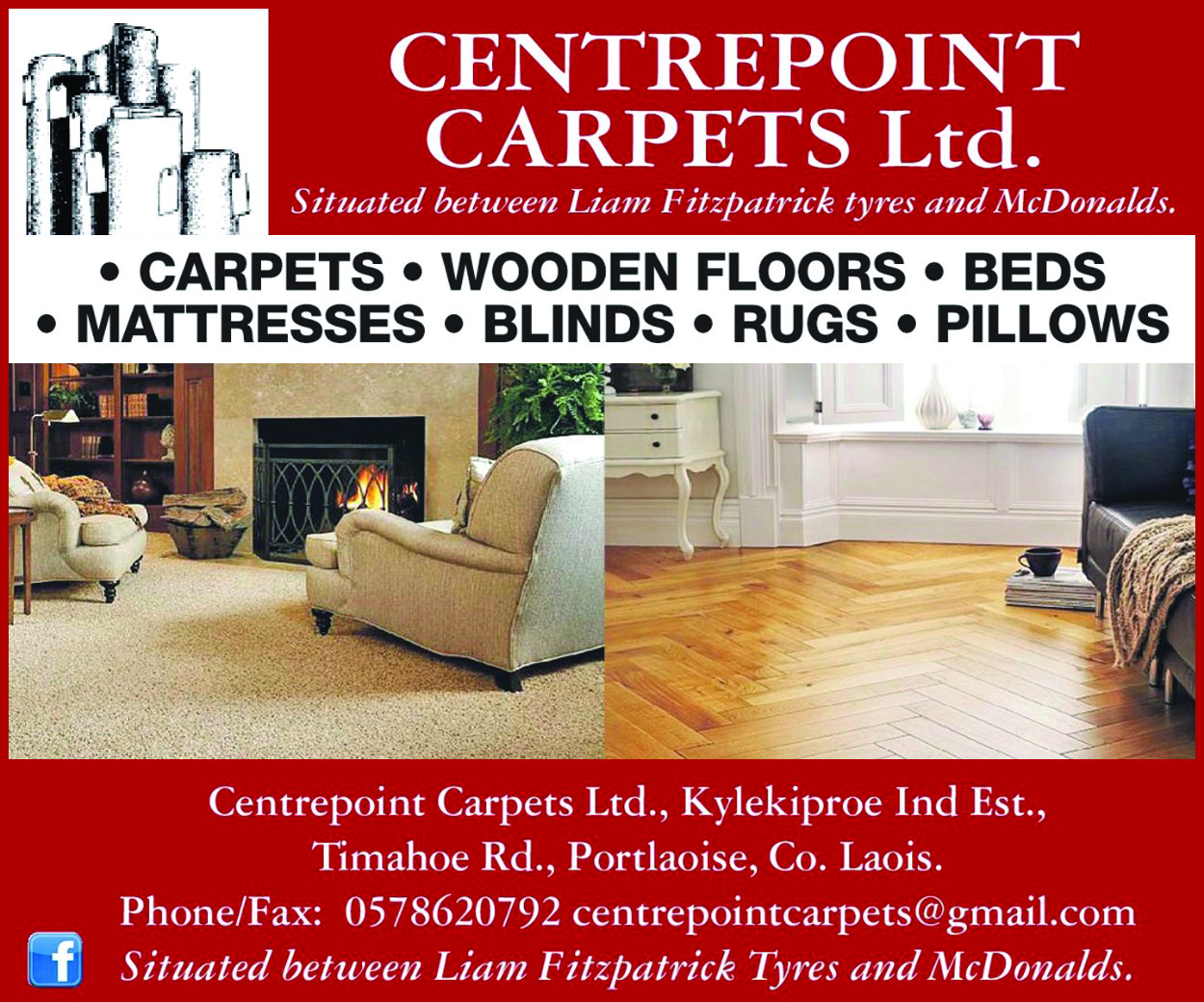 Local sports clubs were represented in large numbers too with Arlington AFC putting on a skills camp on the adjacent astro turf pitches.
The event was organised by Maria Harris, branch manager of Portarlington Bank of Ireland, PJ Ralph, Bank of Ireland's regional manager and their team of staff.
Here is a selection of photos from the day. Thanks to Frank Smith who supplied some of the images.
SEE ALSO – A recap on the week's top stories
Portarlington Enterprise Town