Brought to you in association with the Manhattan Mixer and Soho late venue
The 2017 Laois Rose selection night takes place this Sunday, April 30, at 7.30pm in the Portlaoise Heritage Hotel.
There are 17 Laois girls in contention to be crowned 2017 Laois Rose to succeed Kate Hyland. Tickets are €20 and are available at the Portlaoise Heritage Hotel or by calling the Laois Rose co-ordinator Lyn Moloney on 083 4631611.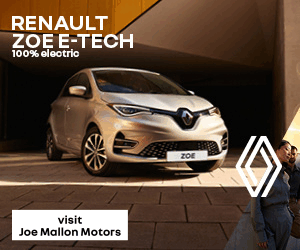 Here we profile all 17 of the girls taking part.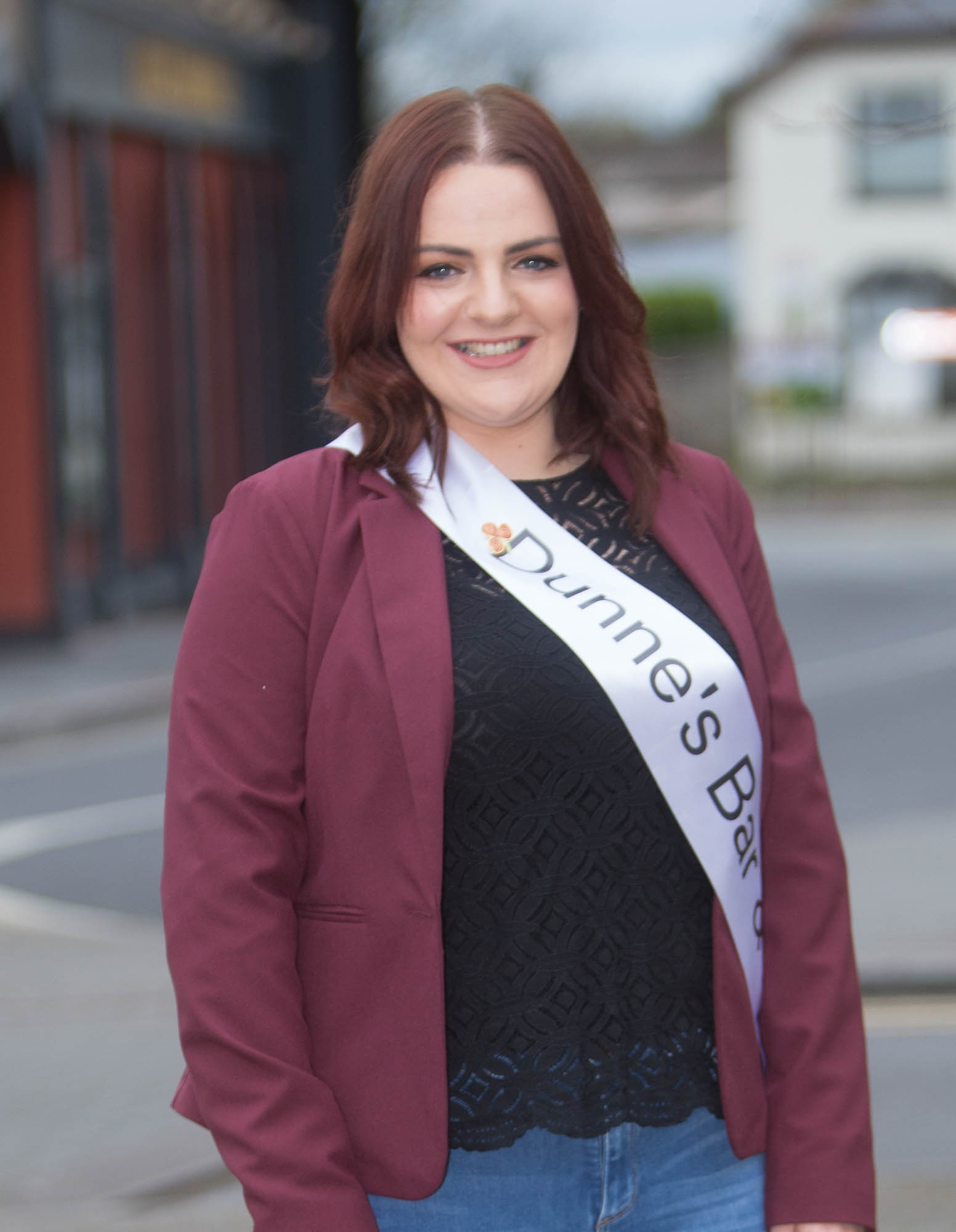 CHLOE KELLY
Sponsor: Dunne's Bar, Stradbally
Chloe is 24 years old and a proud Stradbally woman, "the home of the county champions".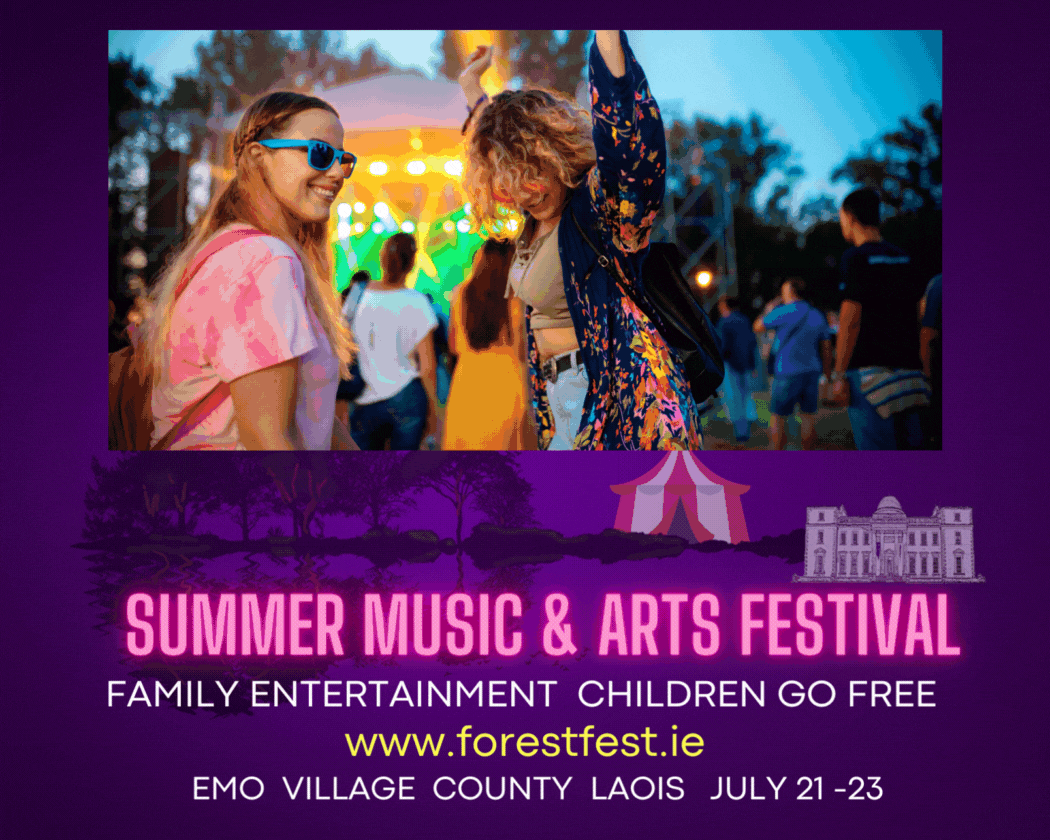 She is a Special Needs Assistant and bus escort in Kolbe Special School. "I love it and I work with a great bunch of people.
She enjoys "watching the odd GAA match and spontaneously going on adventures with the girls", and it is no surprise, living in the home of the Electric Picnic that she loves concerts and festivals.
She recently took part in the Laois Operation Transformation challenge in Stradbally as a leader. "It was great craic to see the community get behind us and get active," said Chloe who plans to travel the world in the future.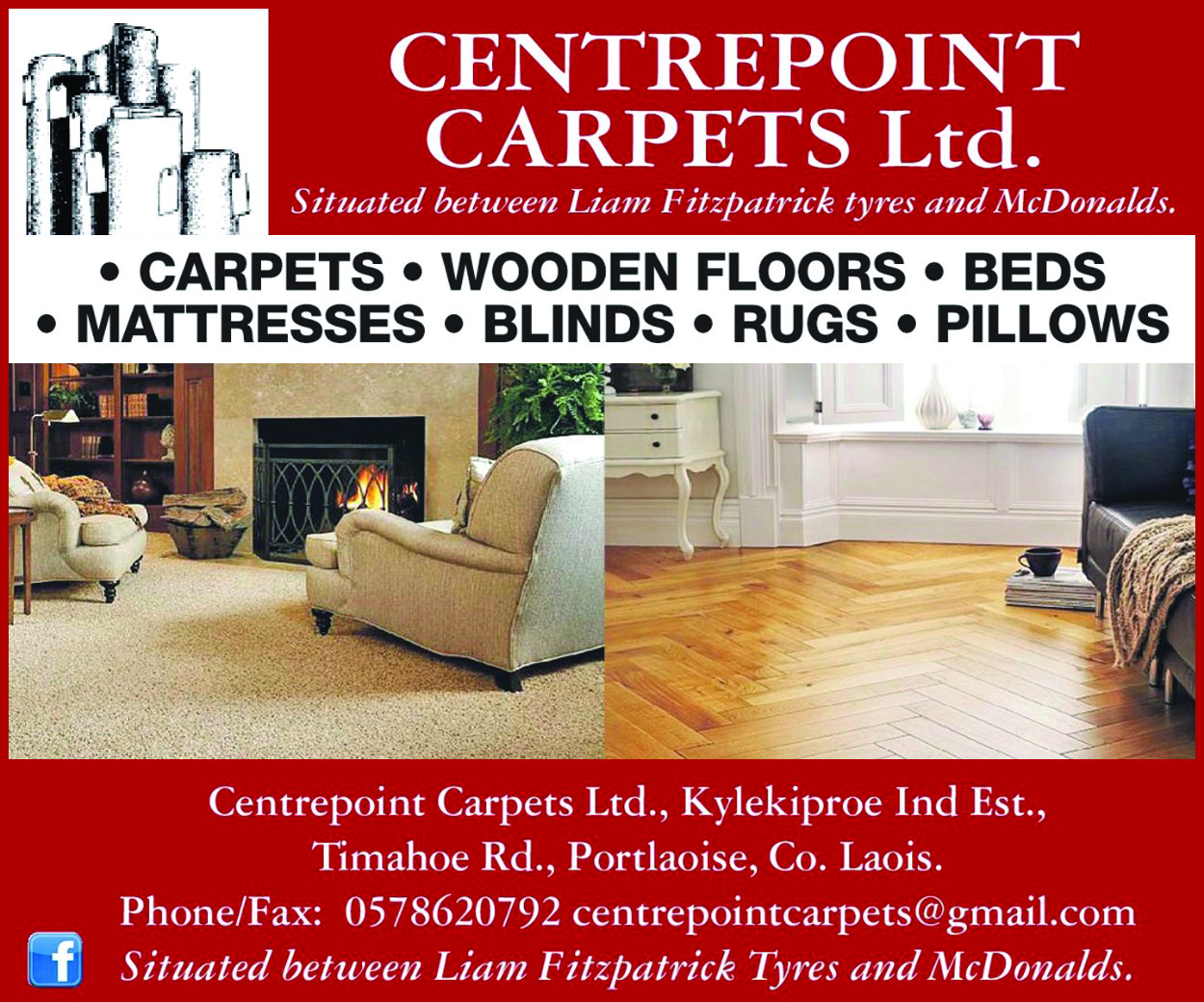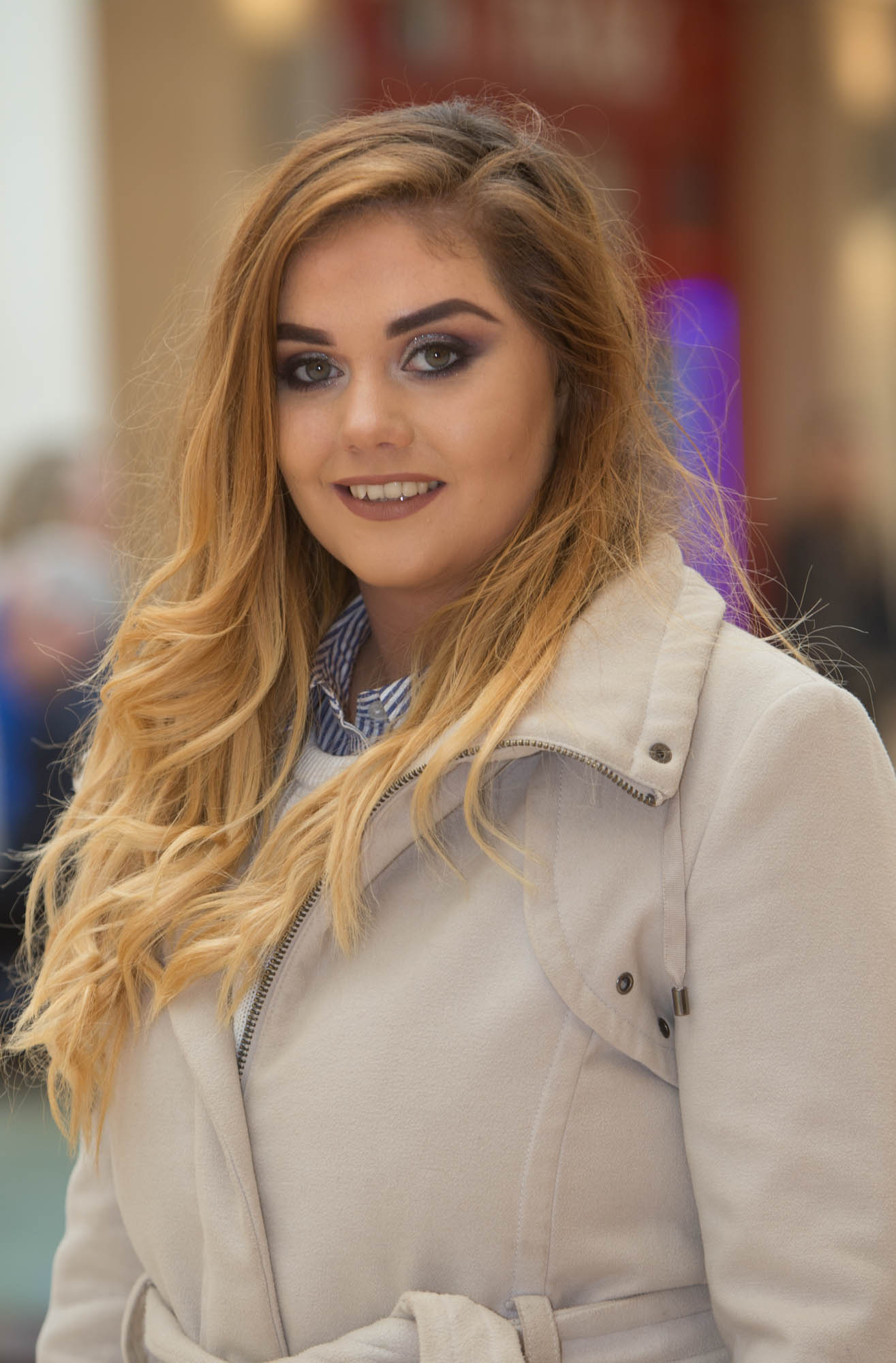 SINEAD O'NEILL
Sponsor: Fallons, Clonaslee
Sinead O'Neill is aged 23 and living in Clonaslee. She was born in London but her parents moved to Ireland when she was aged 10.
"My parents are Irish, my mum was raised in Clonaslee, and my dad in London, but his mum is from Kerry and his dad is from Kilkenny. My parents decided Ireland was where we had to be, home is where the heart is!
"We used to visit family on summer holidays over here and I always loved it," said Sinead, who is passionate about her Irish dancing.
"I love Irish culture and music. I hope to have my own dance school one day. I'm a life lover and a dream follower."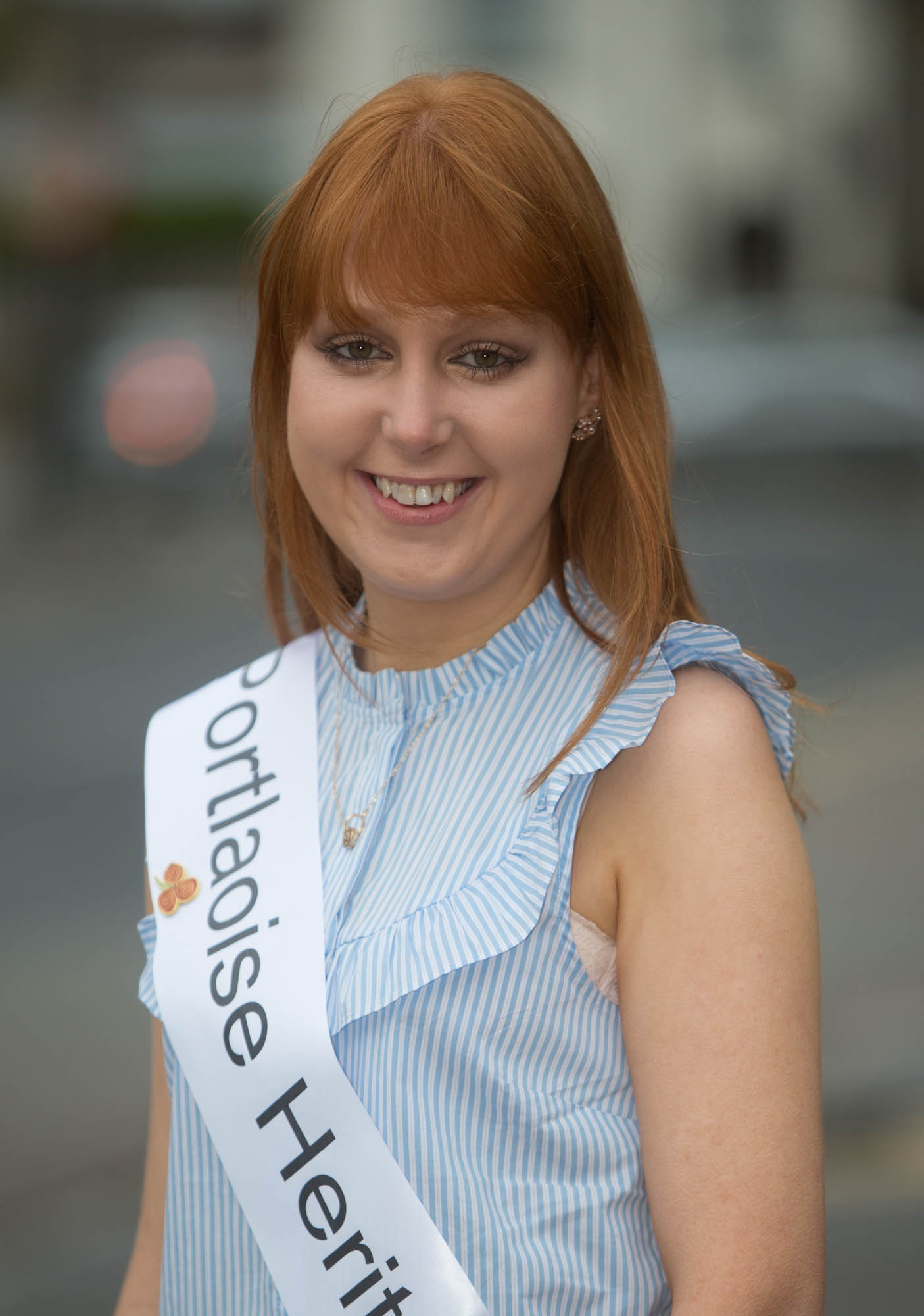 COLETTE CASHIN
Sponsor: Portlaoise Heritage Hotel
Colette Cashin is 23 years old and from Ballyfin.
She works as a receptionist in the Portlaoise Heritage Hotel which is also her sponsor, and she has lots of on stage experience thanks to her local macra club.
"I studied English Media and Cultural Studies in Dun Laoghaire. I am currently doing an Associate Degree for my Speech and Drama which I love to do in my spare time. I enjoy being on stage and as a member of Mountmellick Macra Club it gives me great opportunity to do this," said Colette.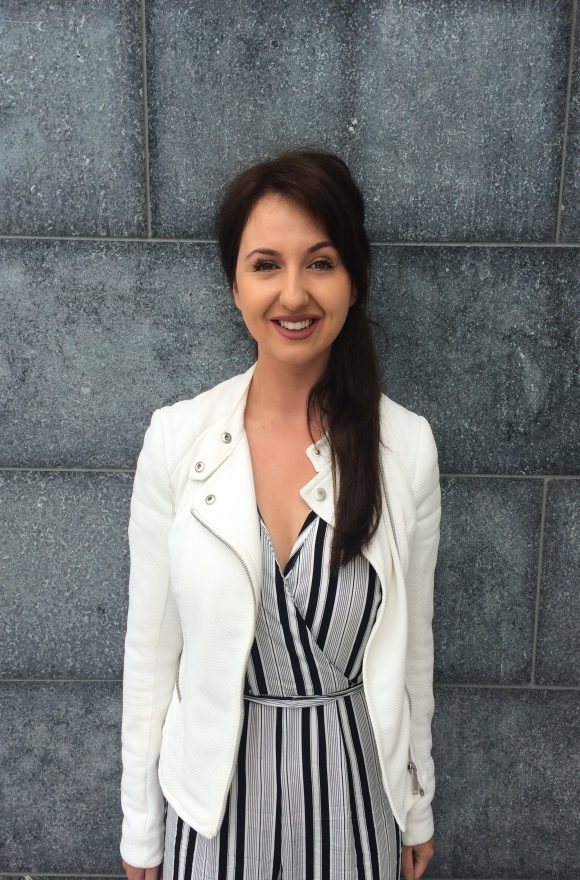 CLEO KNIGHT
Sponsor: Midlands 103
Cleo Knight is 26 years old and lives on the Laois side of Portarlington town. Her big passion in life is radio presenting.
"I studied Radio at Ballyfermot College and graduated in November, 2016. I work at Midlands 103 and they are also sponsoring me for the Laois Rose. I have so much passion for the media industry and my objective in life is to become a radio presenter," she said.
Her hobbies include dancing and music.
"I am part of the Portlaoise DJ society. I love animals and spend most of my free time walking my dog Hugo," Cleo said.
ELLYN O'NEILL
Sponsor: The Gandon Inn
Elly, 19, is in year two of a Social Care degree at Carlow IT. Originally from Mountmellick, she now loves living with her family in Emo, "a football mad village where everyone knows everyone"
During the week she enjoys the student life in Carlow with her four housemates, then it's home to Emo and her weekend job at the Gandon Inn, which Ellyn loves. "I am working there just under a year now and I absolutely love it. Between the craic that is had with all the other staff and the lovely regulars we serve I always look forward to the weekends".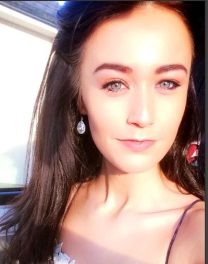 LEONA DOWLING
Sponsor: Sally Gardens
Leona Dowling hails from the Rock, Mountmellick. She is a recent graduate from the University of Limerick, where she says she was lucky enough to be a student at the Irish World Academy of Music & Dance.
An accomplished Irish Dancer, Leona is a member of the Lynam School of Irish since the age of eight, and has travelled extensively for six years when taking on a professional dancing career. She hopes to return soon to the University of Limerick to complete a Masters Degree in Business.
She said: "I hope to return to the University of Limerick to complete a Masters degree in Business. It is an exciting time to be a part of the Laois Rose Selection 2017."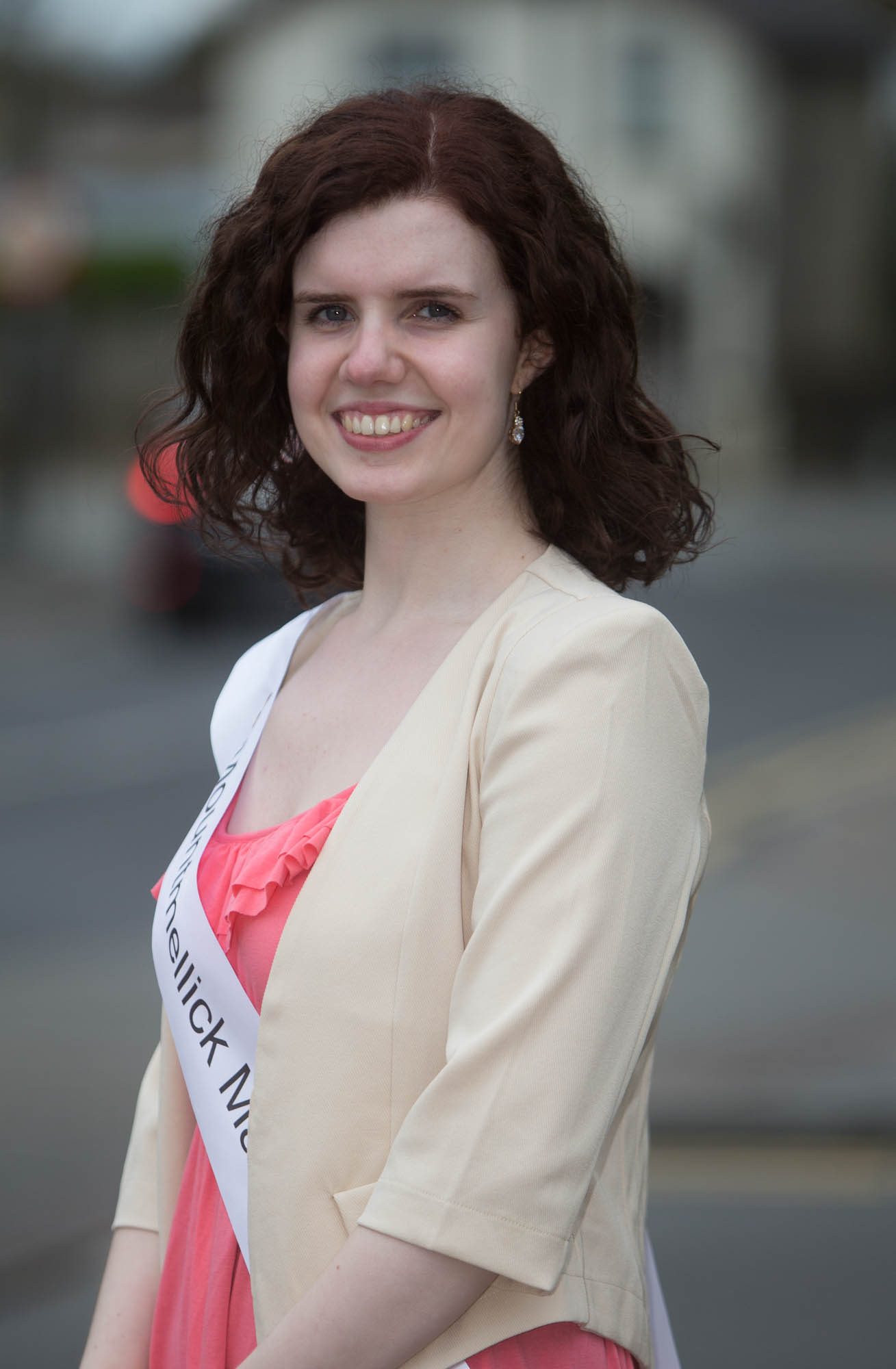 SARAH DUNNE
Sponsor: Mountmellick Macra
Sarah, aged 25, is a proud Portarlington woman. "After many long years of study and career changes, I am now working as a community pharmacy technician. I get to meet many new people everyday, no two days are the same so it's never boring," she said.
Her two big lovers in life are musical theatre and drama, and so her weekends are usually planned around travelling near and far to musicals and plays.
Sarah is thrilled to be in the competition and she just wants everyone to do well.
"I am so honoured to be part of this amazing group of ladies taking part in the selection this year. Best of luck to everyone and most importantly, I am sure we will all enjoy it," said Sarah.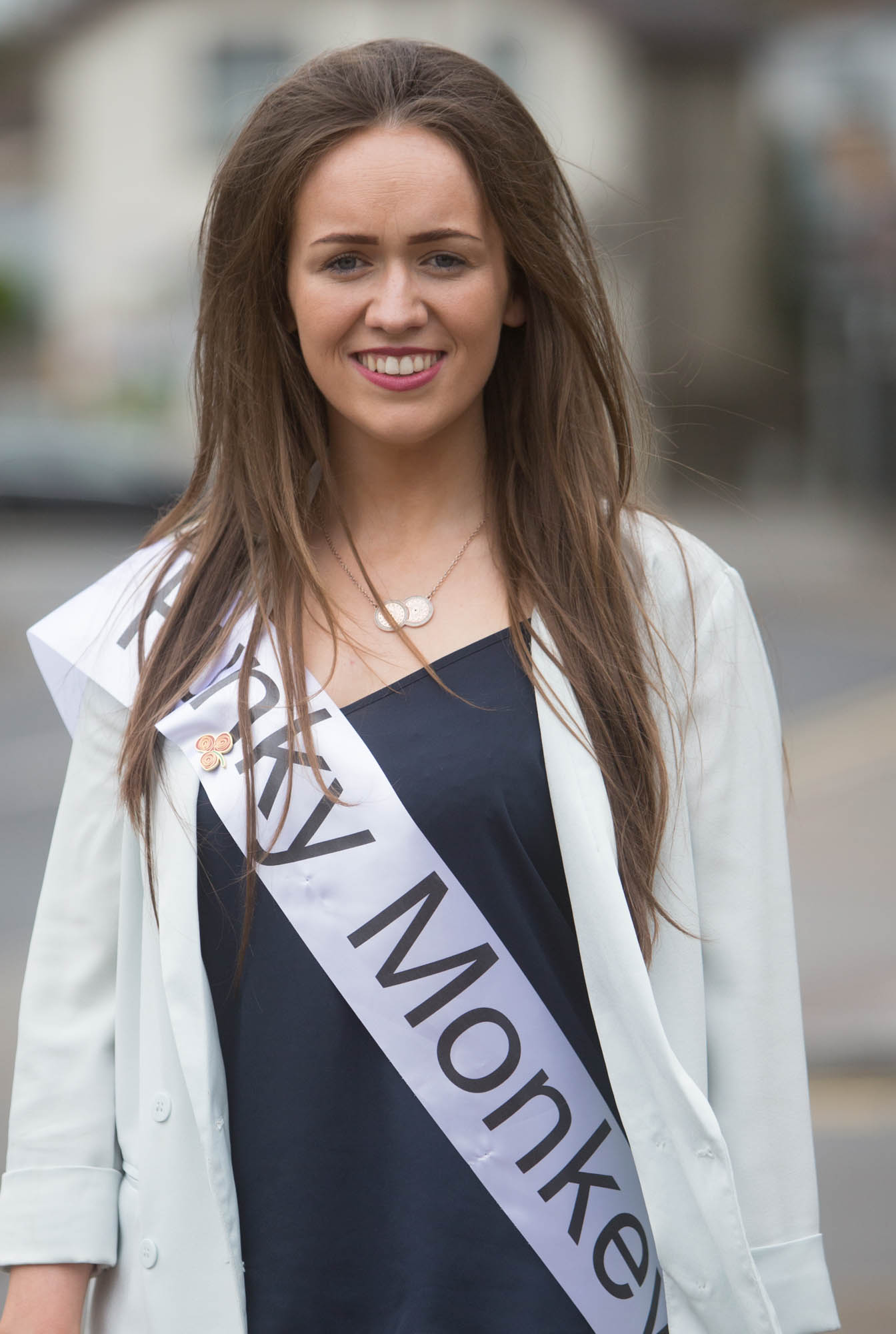 HAYLEY PRIOR
Sponsor: Funky Monkey
Hayley, 24, is from Emo. She is currently working in the payroll department of Bord na Mona while completing an undergrad in Law at Carlow IT. After gaining her Leaving Cert in Mountrath CS, she spent three years working in the Phoenix Project Ireland, a charity organisation that helps people who are in financial difficulty.
Hayley said: "I witnessed the extreme difficulties people face day to day and it led me to choose a career in law."
She would be honoured to be the Laois Rose: "Laois is one of the most beautiful places in Ireland and I am extremely proud of being from here."
NIAMH CARROLL
Sponsor: Manhattan Mixer
Niamh, 20, is from Ballyroan and in her final year in University College Cork studying psychology and sociology.
She said: "I plan to do a masters in social work and specialise in clinical social work which focuses on mental health treatment and prevention."
Once qualified, she hopes to work and travel in Australia and South East Asia for a few years before returning to Ireland.
At the weekends, Niamh works in Portlaoise nightspot Manhattan Mixer, which she loves.
She said: "I also help in my family business Carroll Training when I'm home. In my spare time, I volunteer with the SUAS literacy programme in Cork and 'm with a committee to set up a No Name club in Portlaoise."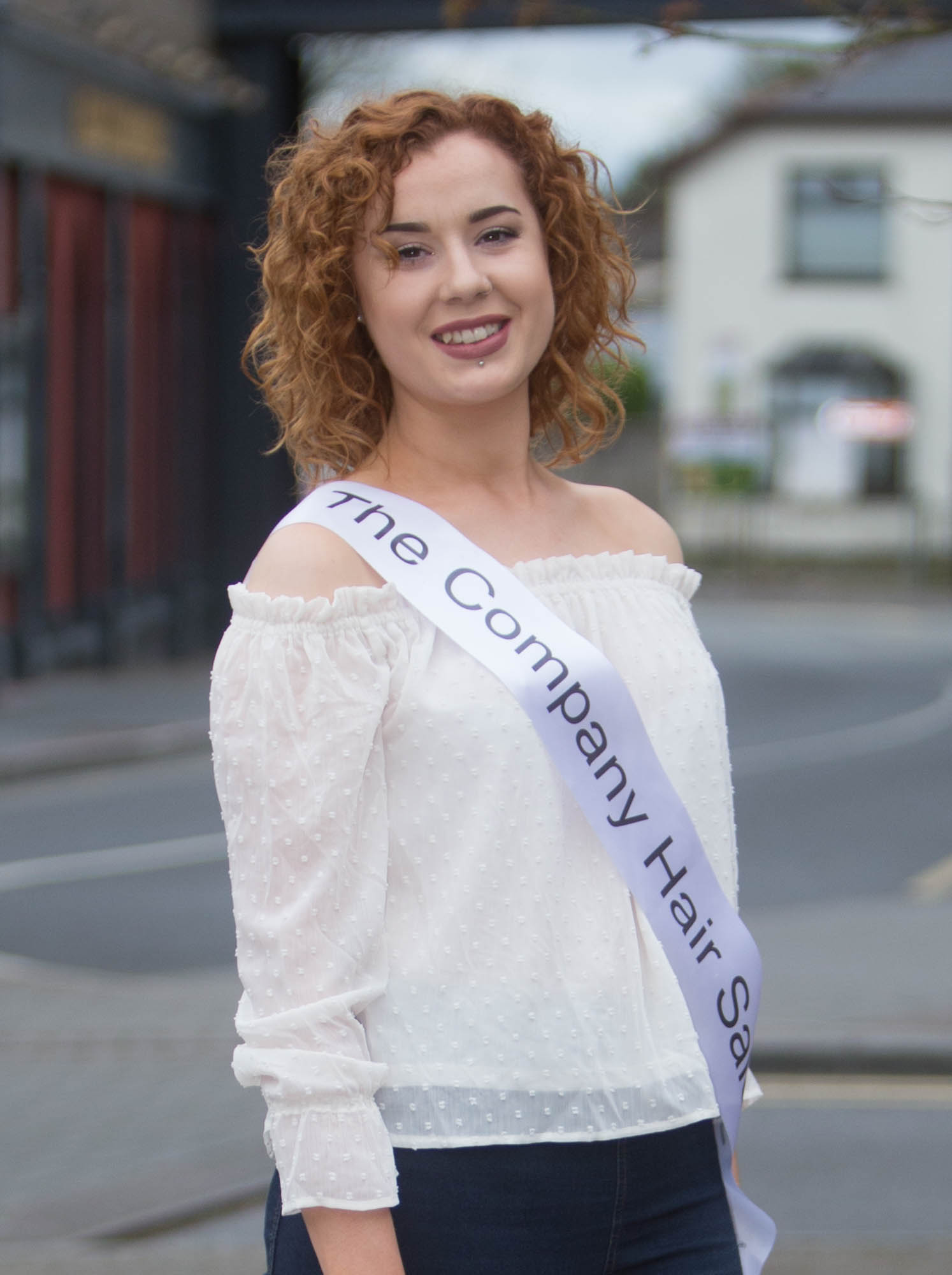 ANNA DELANEY
Sponsor: The Company Hair Salon
Anna, 21, lives on the outskirts of Timahoe where she grew up on a farm with her family.
She said: "I have been roped into helping with cattle and sheep all my life. I can't say I hate it but it is the reason I turned vegetarian when I was eight and eventually vegan two years ago. Animals are a huge part of my life."
She is completing a course in Business Admin in Portlaoise Institute of Further Education and then hopes to follow in the footsteps of her siblings and travel the world.
Last year, The Company Hair Salon's owner Kevin Hogan invited her to join his team of in-house models – giving her the confidence to try new things, including applying for the Laois Rose selection.
She said: "It was an honour to start modelling for him and has given me the confidence to put myself out there more and try new things including modelling for my friends make up course and even applying to be a Laois Rose.
Anna also admitted that she is not sure what the future holds for her, saying: "I can't say I know what exactly I want to do in the future, all I can say is that there are many things I hope to achieve.
"I hope that entering the Laois Rose will lead to more opportunities and getting to meet some amazing people."
NAOMI KERRY
Sponsor: The Rage Hair Salon
The youngest Rose this year is Naomi, aged 18, who is originally from Mountmellick but now lives in Portarlington.
She said: "My mother was a single parent, when I was four we moved to London to make a new life but it didn't work out so we moved to Portarlington a year later and have lived here ever since."
Naomi loves animals, especially her dog Ruby: "She is ten years old and we have had her since she was a puppy."
Naomi graduated from Colaiste Iosogain last May and decided to take a year out to travel.
She said: "I want to experience life with an open mind."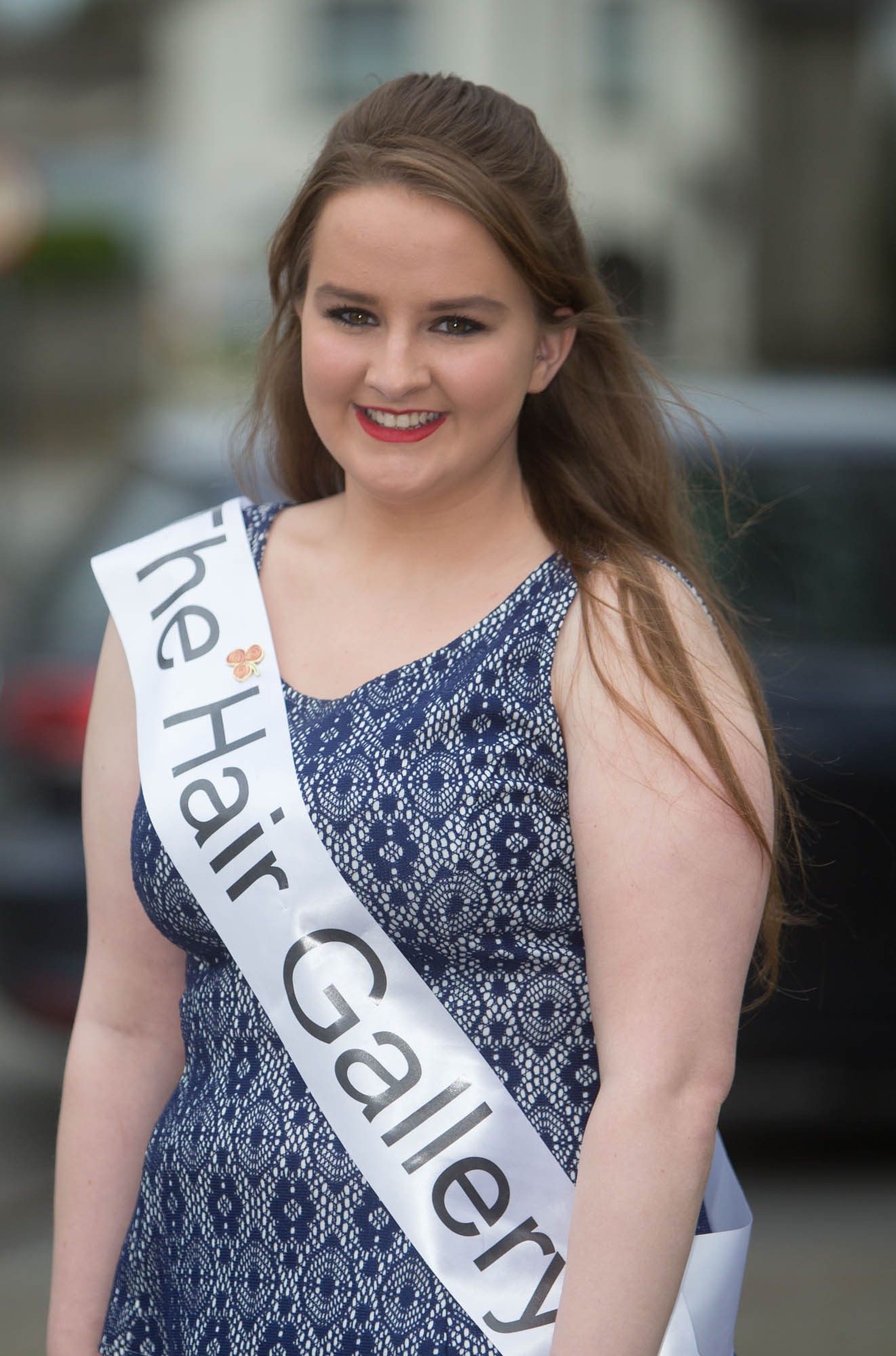 PHILIPPA ALLEN
Sponsor: The Hair Gallery
Philippa Allen is aged 19 and from the village of Raheen in Laois. She is from a big family of 14, including her dad, mam, seven boys and five girls.
Philippa is the eight youngest child. She is doing a healthcare support course in Portlaoise College, after which she hopes to do a four year midwifery degree in UCD.
She has a love of set dancing that began when she was 14, and she has travelled around Ireland to dance.
Her hobbies are baking and meeting up with friends and having a laugh. She loves meeting new people and doing new things.
Philippa works in Odeon Cinema, Portlaoise and is thrilled to be taking part in Laois Rose.
 
GILLIAN LEAHY
Sponsor: La Rousse Foods
Gillian is 27-years-old and grew up just outside Borris-In-Ossory but is currently living and working in Dublin in the food industry as a Quality Manager.
Her hobbies include baking, swimming and playing the piano.
She said: "The nearest and dearest to my heart are my family, my precious dog bonnie and my good friends."
She helps her family to organise the annual threshing event and the money raised goes to local charities such as Laois Hospice, the local community centre and the parish church when it needed a new roof.
Gillian said: "I love to travel but will always be a home bird. Mar níl aon tinteán mar do thinteán féin."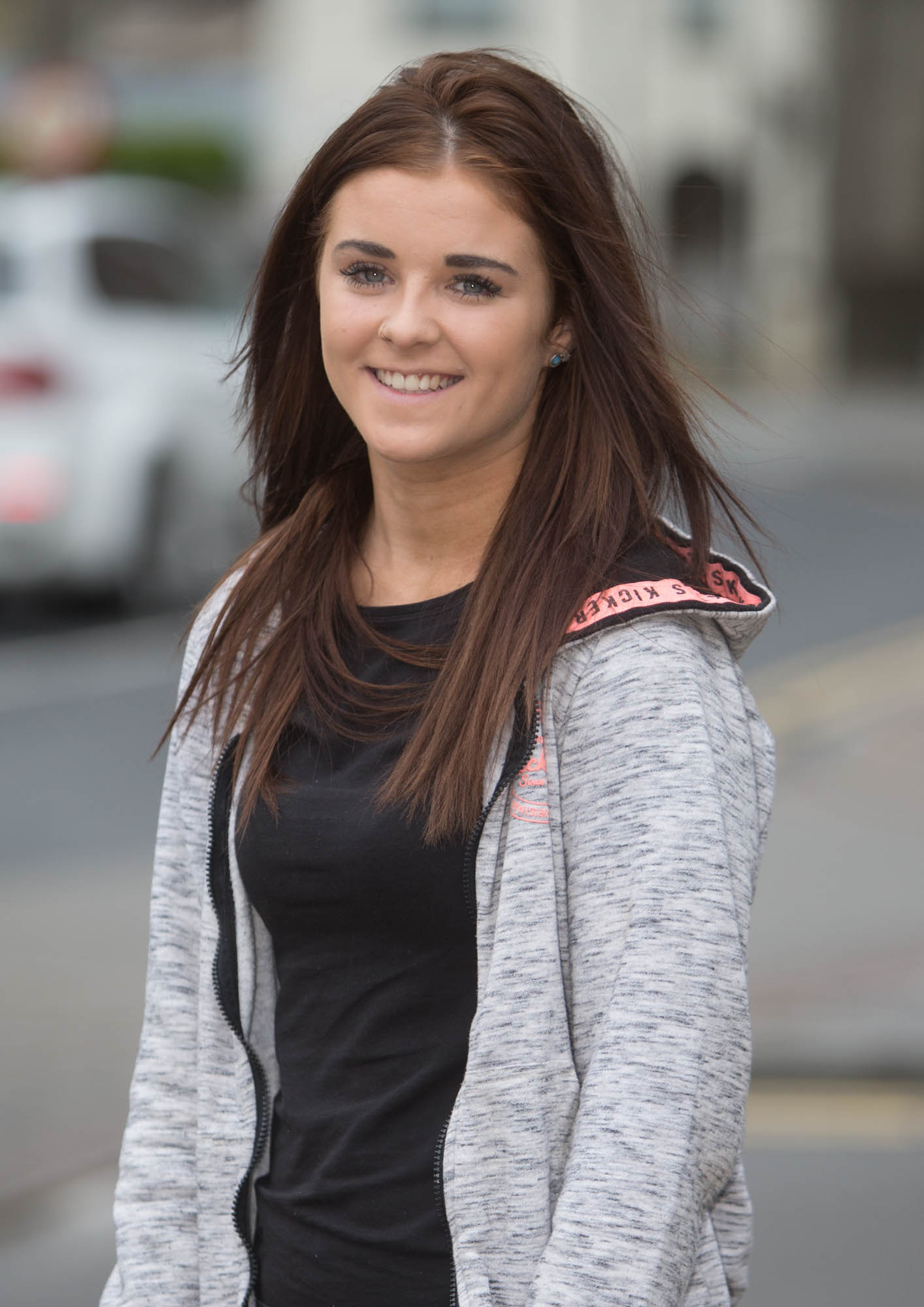 AINE DORAN
Sponsor: MCM Engineering
Aine Doran is aged 20 and comes from a family of six from Killeshin.
She is studying a healthcare assistant course in Carlow Institute of Further Education.
"After my course is complete I hope to work in a nursing home or a day care centre for older people," said Aine.
Her hobbies are walking, music, films and socialising with her friends.
"I also do some volunteer work for Graiguecullen/Killeshin food kitchen which I really enjoy," she added. She is honoured to be a part of the 2017 Laois Rose selection.
"I am really glad to be taking part and I have really enjoyed meeting and socialising with the other girls."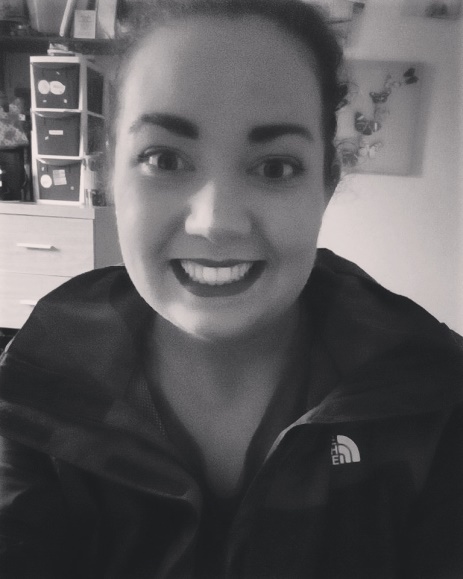 MICHELLE O'CONNOR
Sponsor: McLoughlin's SuperValu
Michelle O'Connor from Portarlington is no stranger to the stage, having taken part in plays with local groups.
She also models every year in a fashion show in aid of Laois Hospice, organised by Christine Knight.
Michelle's first job was in McLoughlin's SuperValu in Portarlington and she studied and worked in the childcare sector for several years.
Recently she switched career paths and is now studying for a degree in Business in Dublin.
"It's a very exciting time for me. I am very excited to be partaking in Laois Rose 2017 as it's something new and way out of my comfort zone," she said.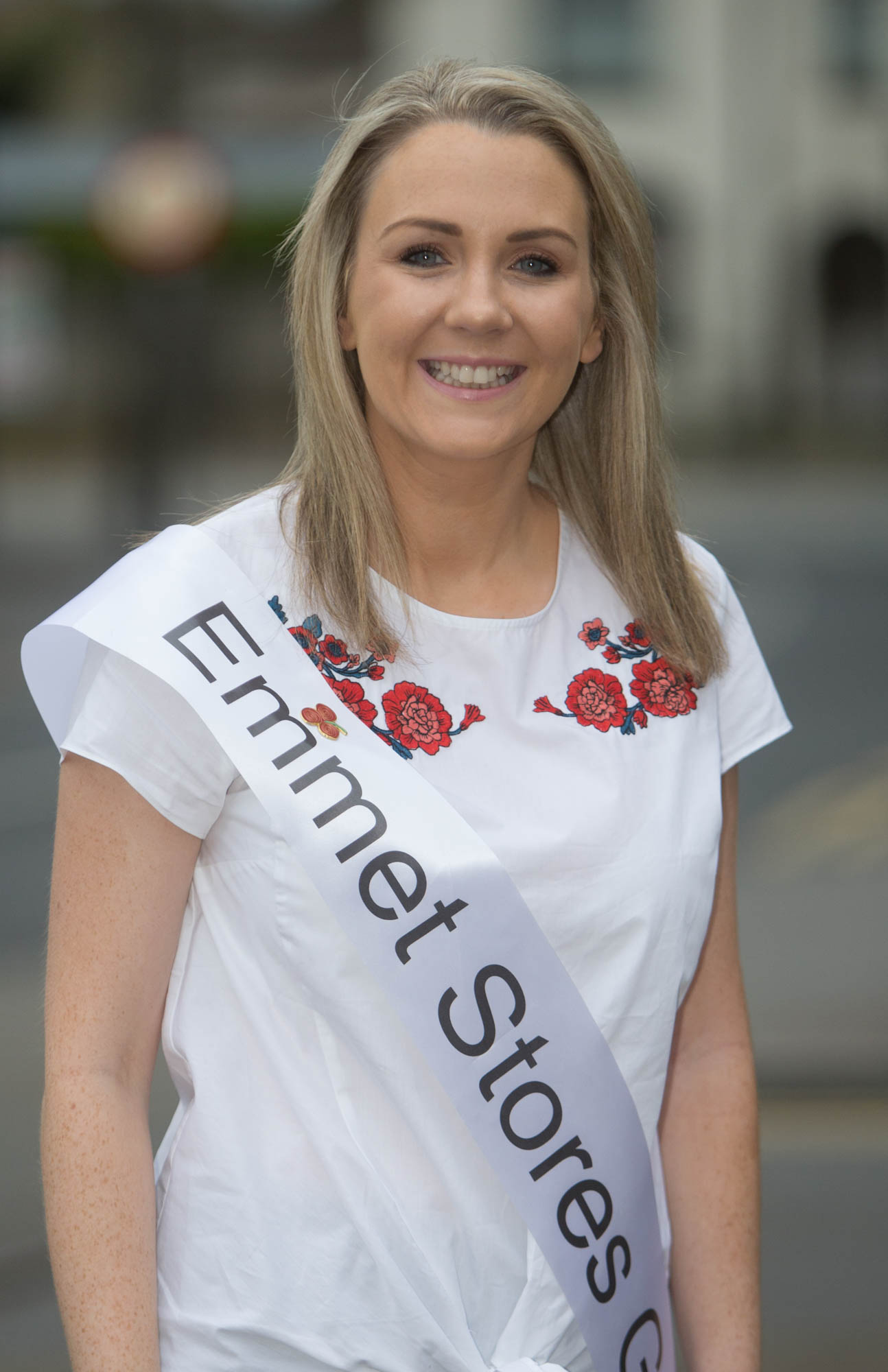 MAEVE DUNNE
Sponsor: Emmet Stores Gala
Maeve Dunne is 26 years old and from the lovely Mountmellick. She is a business whizz who has travelled across the world.
She graduated from NUI Galway in 2011 with a degree in Psychology and Geography and then went on to complete a Masters in Management at the Smurfit Business School. She is now working as an event manager with Accenture in Dublin.
"I just recently returned home from Australia having spent the last two years living and working in Sydney. This gave me the opportunity to experience life on the other side of the world and see many weird and wonderful places along the way," she said.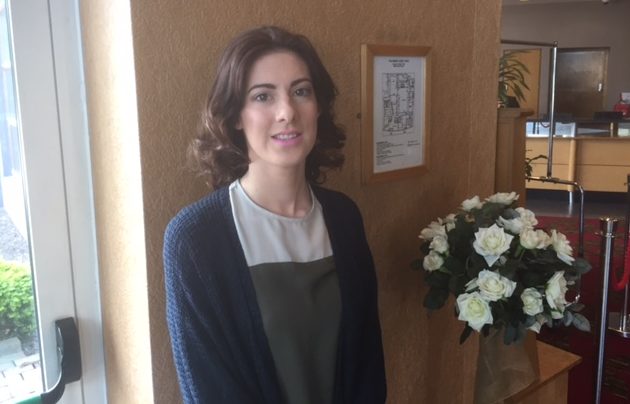 NIKITA MURPHY
Sponsor: The Parlour
Nikita Murphy is 23, lives in Banagher and works in The Parlour hair salon in Portlaoise.
Nikita's favourite hobby is Irish dancing, as well as spending quality time with her family.
She loves her job in the busy hair salon. "Every day is different and the girls are so amazing," she said.
She reveals that her biggest pet peeve is "people who chew with their mouth open". Her dream is to travel the world and to become her own boss. "I want to make a difference to people in a world that is filled with hurt."
SEE ALSO – WATCH: The 2017 Laois Rose hopefuls give bowling a go …