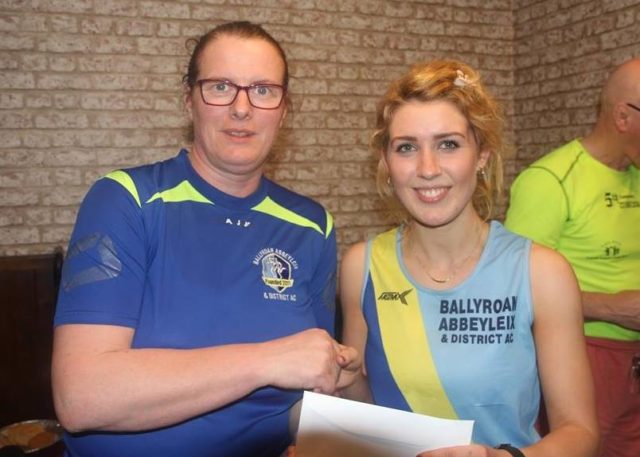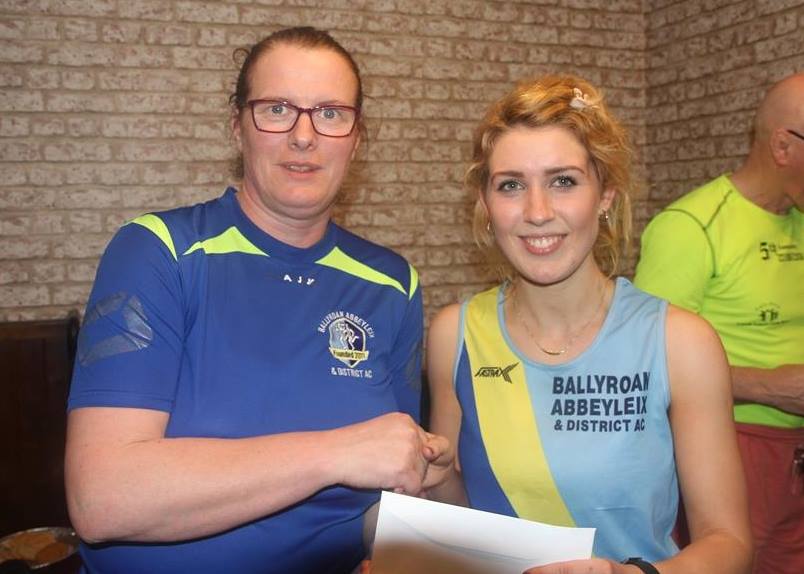 After a brief sabbatical, our My Club & I section makes a return this week with Kate McDonald from Ballyroan, Abbeyleix & District Atheltics Club featuring.
Her club was formed just six years ago and it is something of a family affair.
The club was set up by Kate's dad Martin, who is chairman, while her mother Catherine is secretary and Kate herself is PRO.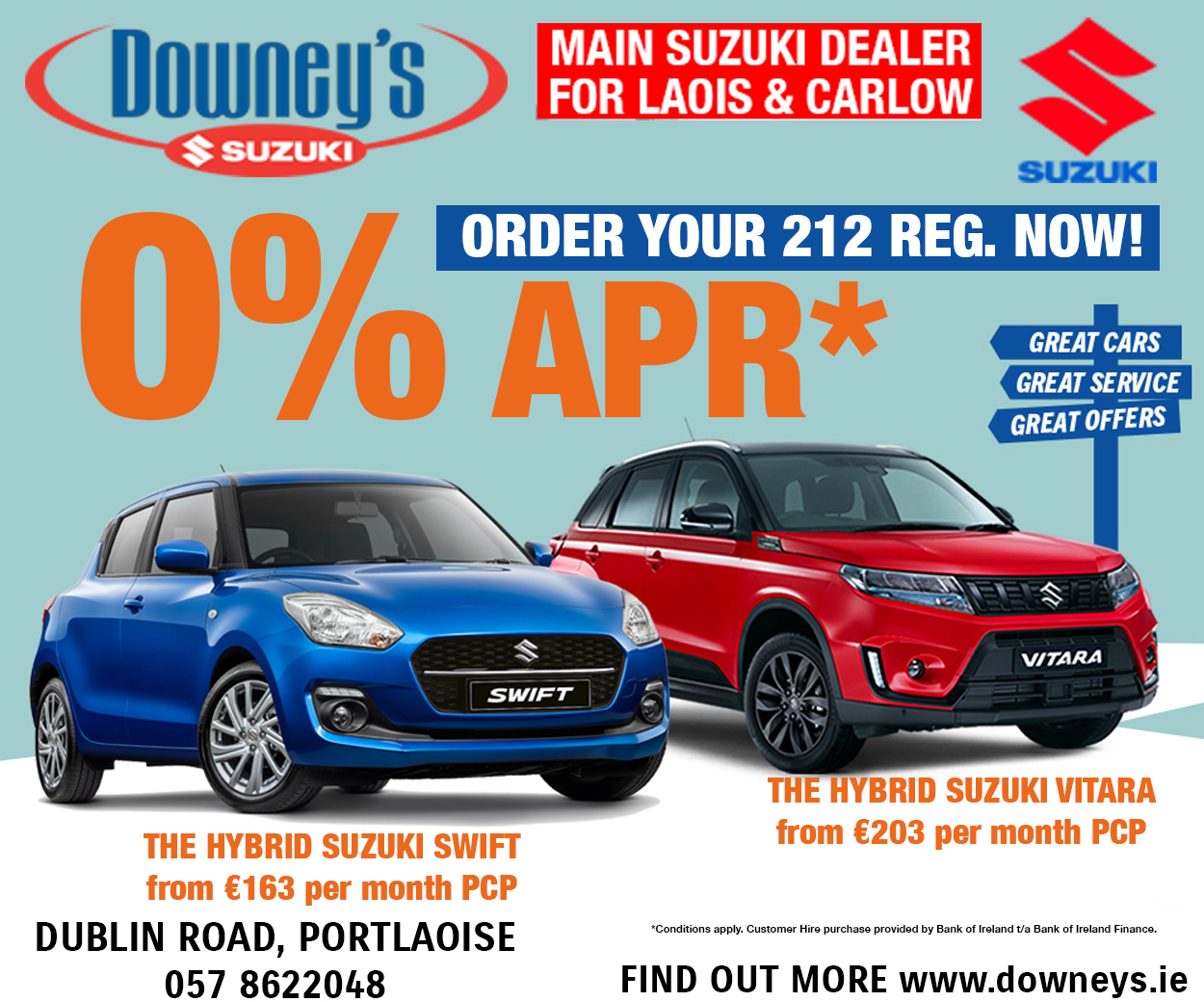 What's your earliest athletics memory?
Our family 'Sunday Outing' was almost always to a local or not so local athletics meet. I remember the excitement of cheering on my fellow club athletes at the races.
Our family holidays also centred around running, the location was chosen with training in mind. For example, the French Alps were ideal for hill sessions!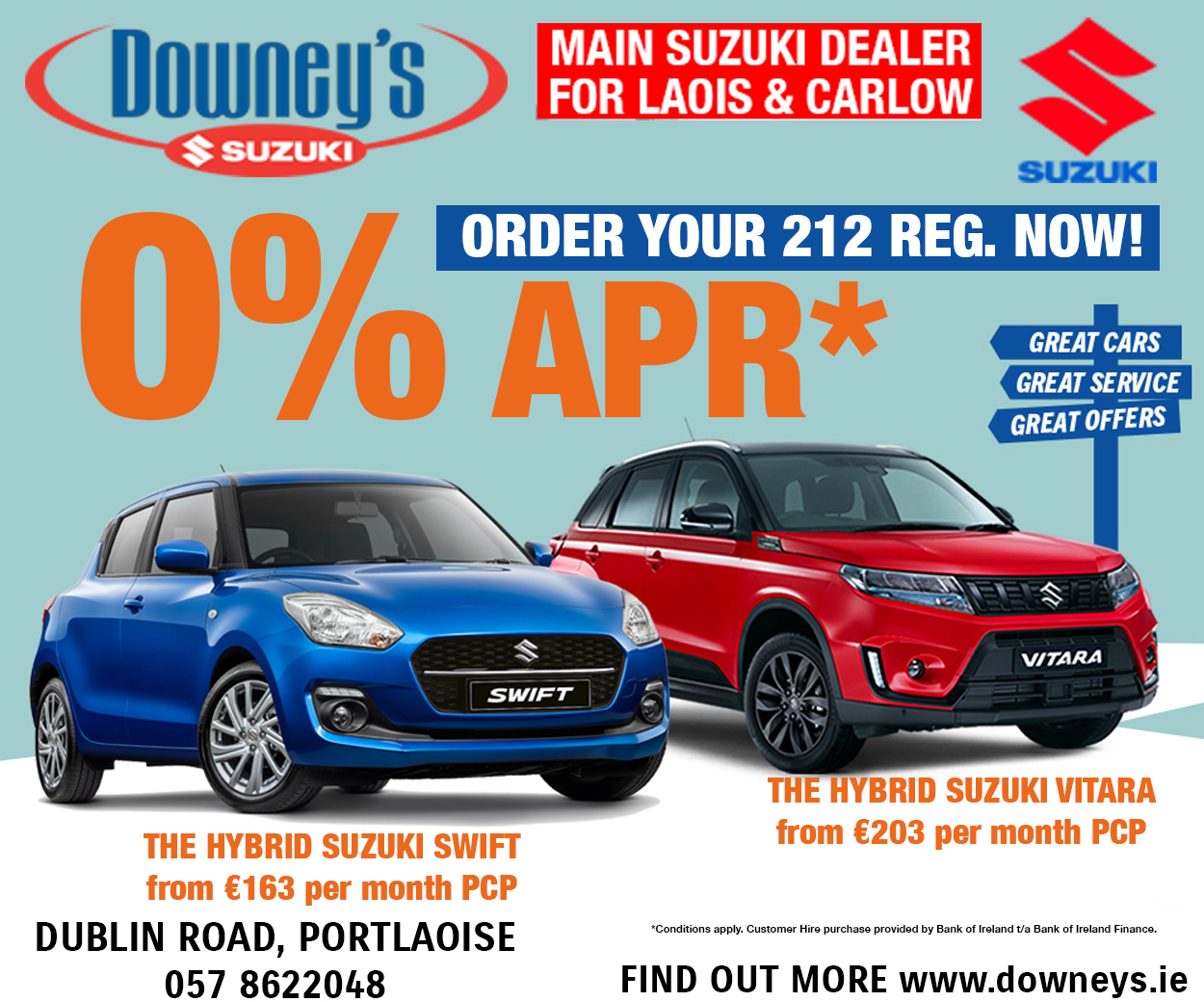 Tell us a bit about the club?
The club is relatively new, it was founded 6 years ago (March 2011). My family used to be members of Portlaoise A.C (my mother was initially a member of Castlecomer A.C), but dad felt it was time to set up a running club in the Ballyroan Abbeyleix area.
Martin, my dad is the chairperson of the club, Michelle Harvey is the treasurer, Catherine (my mam) is club secretary and Thomas Dunne and myself are club PROs.
Martina Peacock and Agnes Fennelly, along with Michelle Harvey, turn up every Tuesday without fail to train the juvenile athletes.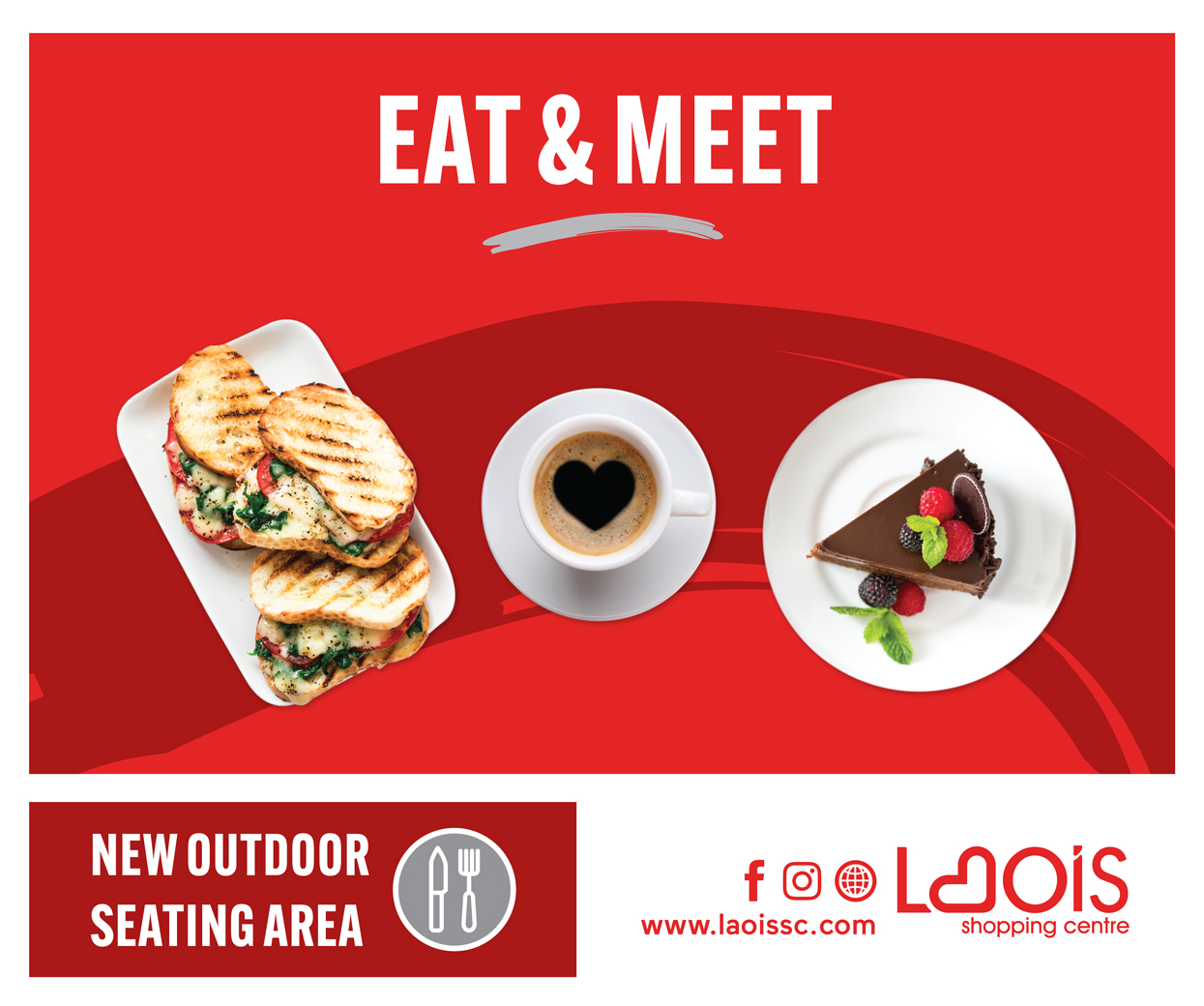 Donal Troy, and his brother Eddie are key members in the running of the club also, taking photos, compiling race results and much more.
Also committee members such as Noel and Paul Burke, Shaun Maher and Seamus Miller all contribute a lot of their time.
Without these people, there would be no athletic club. It's the people who selflessly devote time and patience each week who are responsible for how well our club is doing at the moment.
We have come such a long way from the first year it started. We have more registered club athletes than ever, our athletes are consistently improving and most importantly, we all enjoy what we do.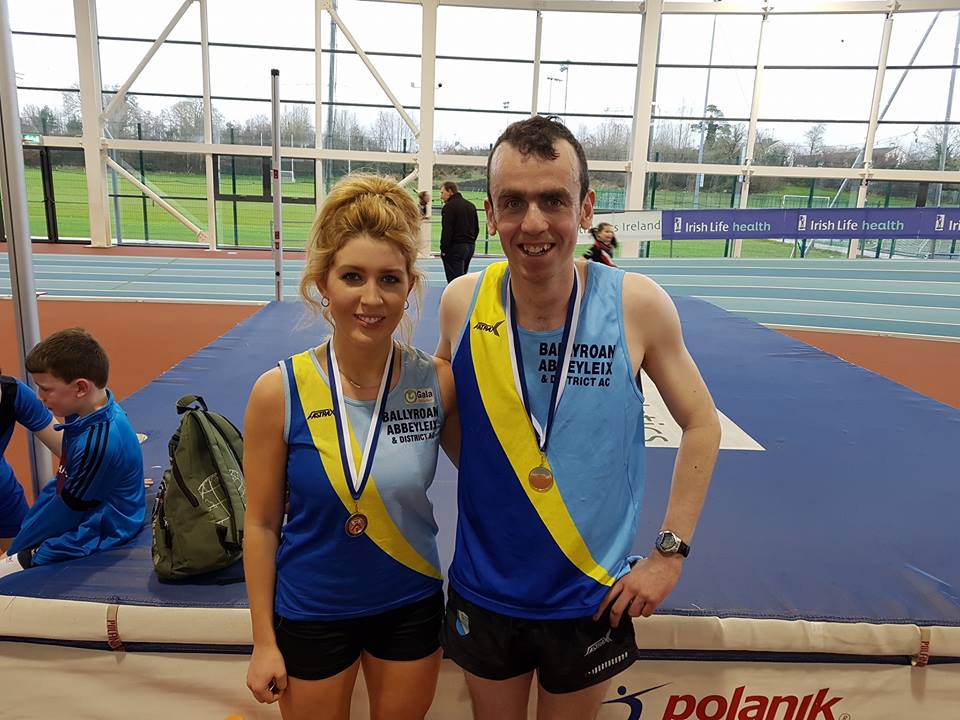 What are the facilities like?
At the moment, the GAA pitches in Ballyroan are our main training ground. Both senior and junior members gather on Tuesday nights to train.
The senior members also use the forestry trails of Cullenagh for longer runs on Monday evenings, which are ideal for that type of session. We hope to, through raising funds, one day build a track of our own.
Can you remember the first time you competed?
I remember my very first race as a member of Portlaoise A.C when I was 8 years old.
St. Senans were holding an open cross country in Kilmacow. My race was only about 600m in length and I ran it with my older sister, Breda.
I'm not sure whether it was the crowd or all the parents of the children around me cheering loudly, but I stopped half way through the race, when I spotted my dad at the side, and I cried hysterically. Dad looked the other way and pretended not to know me, so I knew I needed to finish.
I managed to run the last 300m and I was proud of myself after that. I have never stopped during a race since.
What is your favourite memory while being involved?
My favourite memory is probably the day we held our first 10 Mile road race for the club in December 2016.
The race was an attempt to raise funds for the club and, because we were anticipating a big crowd of athletes, it took a lot of planning.
Our club committee put a lot of time and effort into the event and, fortunately it turned out to be a success. Over 200 athletes ran on the day, and the atmosphere was great.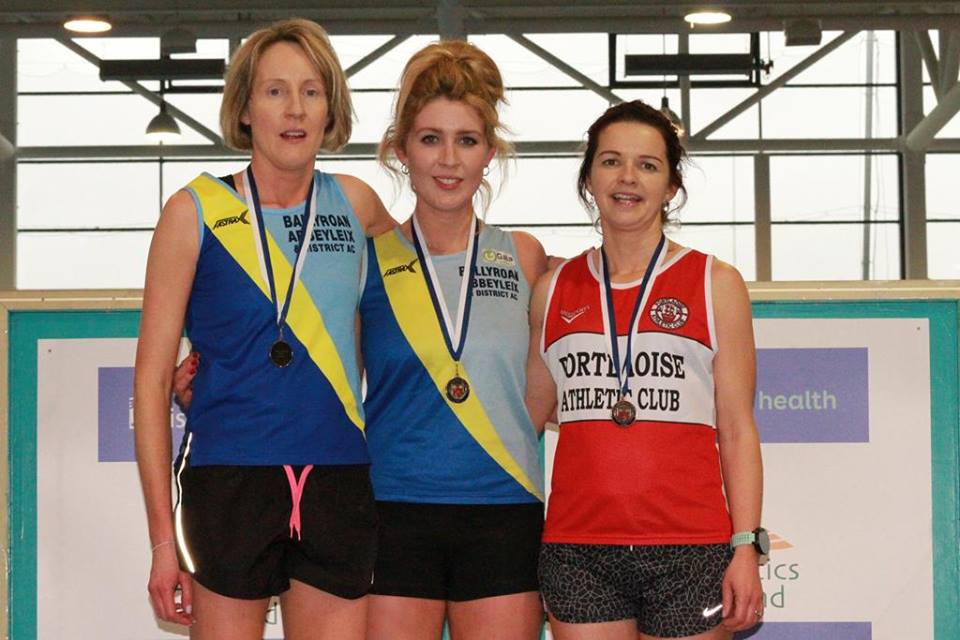 Did you enjoy much success in the underage grades?
I competed regularly as a juvenile, in both club and school competitions. Often finishing in the top three in my age category in county championships, and qualifying for All Ireland Championships through club and county teams.
I was lucky enough to wear the Irish singlet in Scotland when I was in 2nd year in school, in the British and Irish mountain running championships.
Who did you look up to in the club when you were younger?
Jimmy Keenan trained the juveniles while I was with Portlaoise A.C, and I always enjoyed how he made the sessions fun, he was always very encouraging.
I'd be lying if I didn't mention my parents here. My mother, Catherine McDonald (formerly Lawlor) was a good athlete in her day (to name one, winning the Kilkenny Senior Road Race in 1992).
My dad, Martin McDonald, is still going strong and never seems to slow down! Over 60 now, he's breaking records (winning the national cross country over 60 last February) and collecting medals in most championship races that he competes in.
He finished 2nd in the world mountain running championships in Wales in 2015, leading his Irish team to their first ever gold medal in mountain running.
As a senior, he qualified for the Senior International Cross Country which was in Mallusk (1993). My dad knows more about athletics then I will ever know and I'm honoured to learn from him every day.
Eileen Hayes (Portlaoise A.C) is a person who I didn't look up to enough when I was a juvenile, now I see how much time and effort she has put into the sport over the years. These are people to devote countless hours of work for the good of the sport. This time is given so often without any thanks.
There's a Martin, and an Eileen in every club, for example Pat Kelly in St. Abbans or John Scully of Oughvale (also Chairperson of Laois Athletics county board), these people are why the clubs continue to be successful.
They don't give up after a short burst, but continue to contribute to the sport, for the good of it. I look up to these people with great admiration.
What young player in your club would you say is one to watch out for?
It's difficult to choose one. There is talent in all age groups within the club and it's always great to see the children enjoy some success.
Jack McMahon, Avril and Meadbh Deegan, Sorcha Moloney, Faye McEvoy, my sister Niamh and brother Cian among others.
It is important however, never to push a young athlete to train too much.
Above all, make sure they are competing because they enjoy the sport, not just because they feel pressured to please others.
If you could do anything to improve the club, what would it be?
With sufficient monetary funds, I would like to see the club acquire it's own grounds.
And bit by bit, introduce amenities such as a track, a long jump, a club house, and a shot putt circle.
What's the best and worst thing about being involved?
The worst thing: it is quite time consuming. And can be disheartening when most club events and training sessions are left to the same few dedicated people to coordinate.
However, I do understand that this happens in most clubs. My father often quotes a phrase he once heard: 'The athlete is a very selfish person'.
Often athletes feel that they are doing enough by merely competing, when it is important that they offer to help out every so often, to show their support.
The best thing: the sense of community. I enjoy watching club athletes improve, and it's great to see the club grow each year.
I have made many friends through the sport and it will always be a big part of my life.
READ ALSO – My Club and I: Mark McDonald (Raheen FC)