A group of Transition Year students from Heywood Community School have won a National Young Social Innovators Award.
The group of 20 made a project called 'Nascadh Le Cheile', which means 'Connect Together' because they wanted to increase the involvement of young people in their local communities through their volunteering actions.
The won the judges over and have scooped a National Young Social Innovator's Award for "Making the World Better for Young People".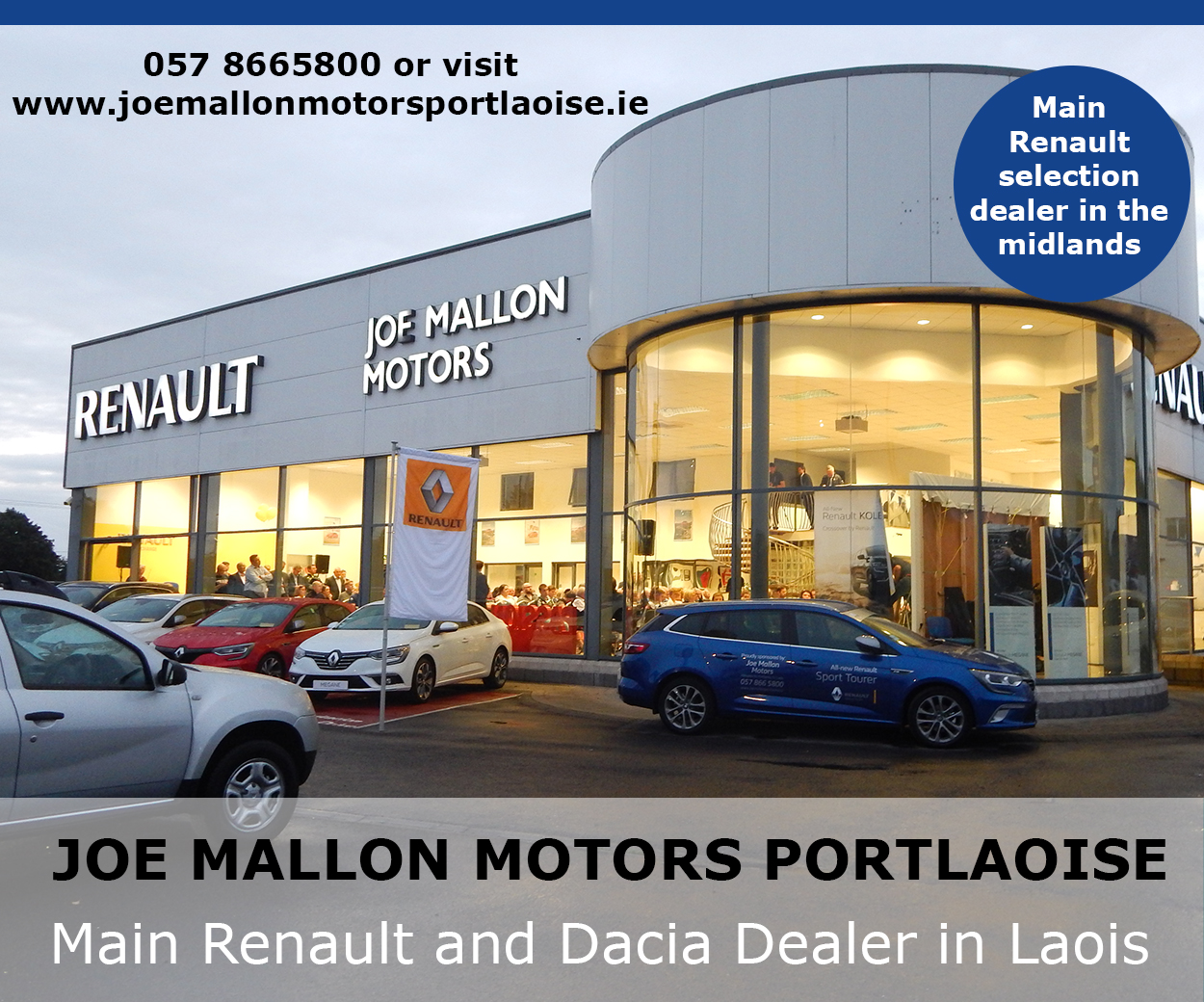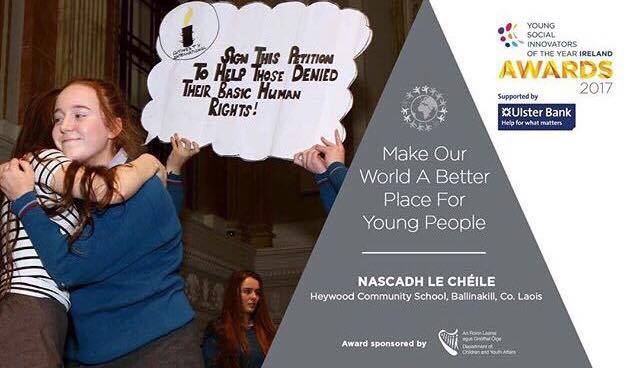 Spokesperson for the group, Ellen McWey, told how they came up with the idea.
She said: "We came up with the idea because we were all so passionate about so many different issues and we realised how much of an impact young people could make of they were given the opportunity to make a difference
"Although we know so many young people give a lot of their time already we have realised that there is still so much untapped potential in young people to positively influence the society that we live in today.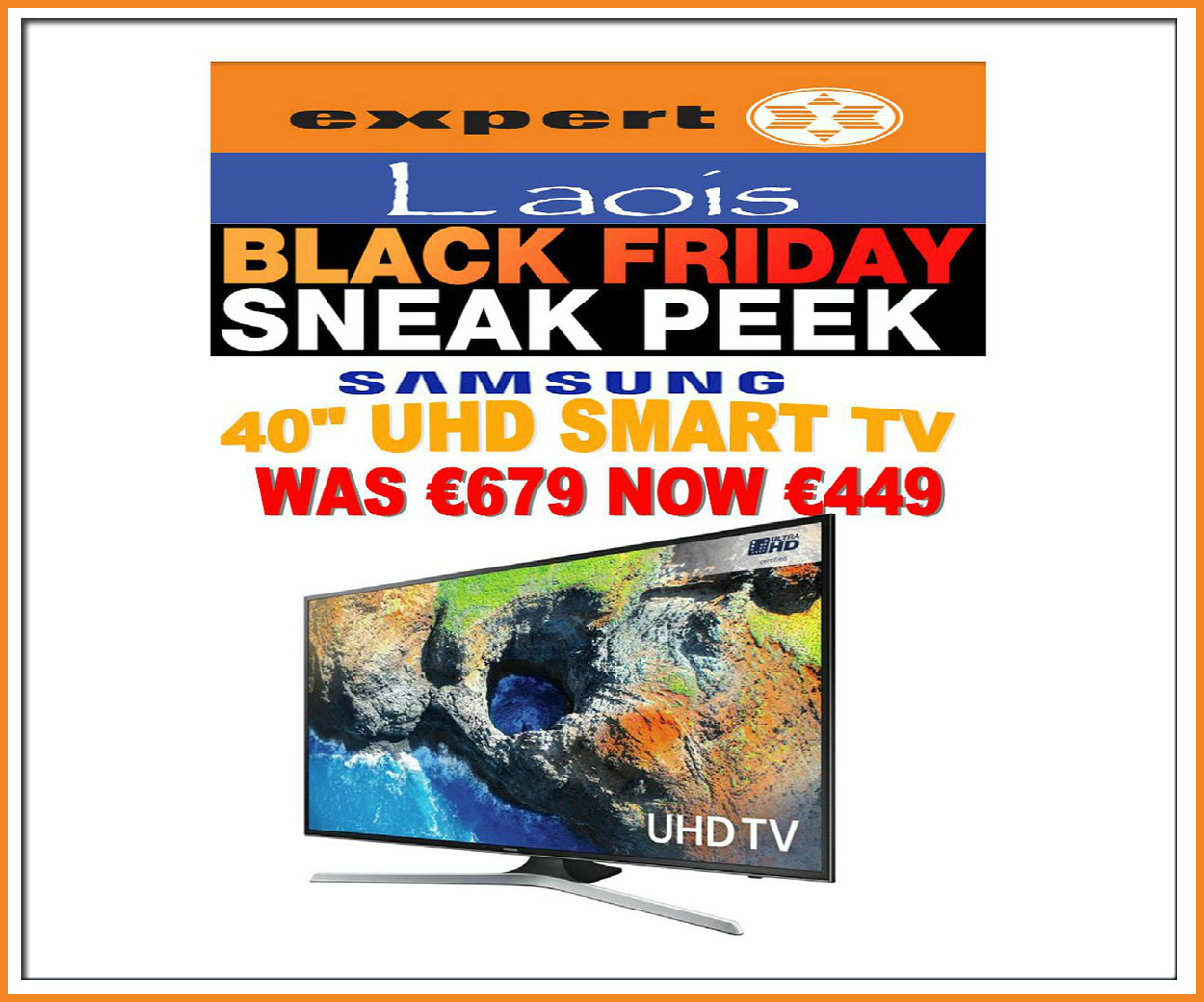 "To change this, we have introduced a Volunteer of the Year Award in Heywood in recognition of student volunteers who give their time and display outstanding volunteer work, fundraising efforts and enthusiasm for their cause.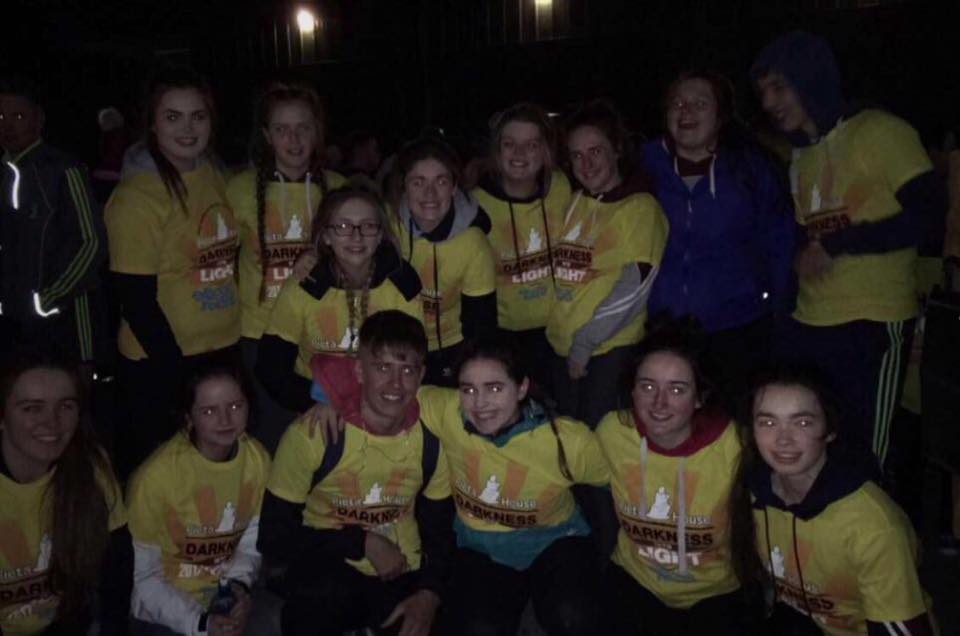 "Through our research, we have identified that social media and a website are the most attractive mediums to reach students.
"However, we have noticed that there is a distinct lack of volunteering activities that are age-appropriate for secondary students, especially available or accessible online easily.
"Through communicating with various charities, we are rectifying this by providing a dynamic range of activities for all students to begin volunteering in, from writing letters and signing a petition to bag-packing and sponsored walks.
"We were successful at the YSI Den in Dublin where we secured funding which went towards the development of our website www.teenagevolunteering.org.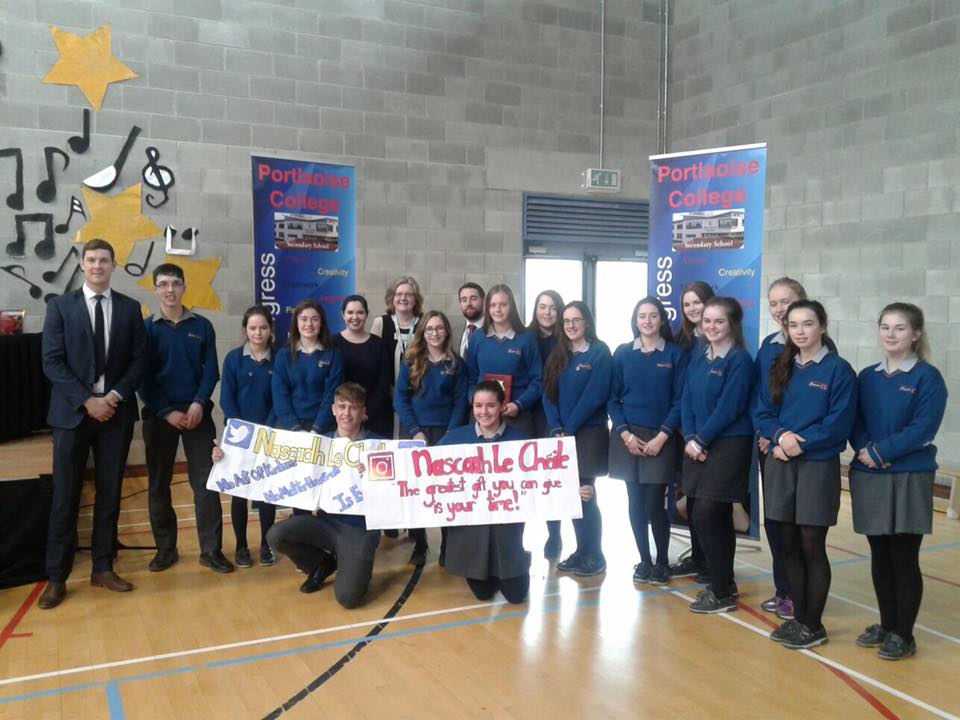 "We have worked with the Irish Cancer Society, the Make a Wish Foundation, Amnesty International, Cystic Fibrosis Ireland, Pieta House and many more to help as many people as possible.
"Young Social Innovators has opened our eyes to the social issues that affect our community and exposed us to the reality that we, young people, can make a positive difference through our united efforts.
"We have the power and ability to impact the world for the better. We were delighted to win the National YSI Award for "Making Life Better for Young People" and we intend to continue to do so.
"We would love to expand Nascadh Le Cheile to a nationwide level to give all young people the opportunity to get involved, lend a hand and make a difference.
"We are not only raising awareness of the hard work charities do but also the incredible things young people are capable of."
The full group involved are as follows: Arianna Mezzapelle, Ellen McWey, Caoimhe Delaney, Mollie Brennan, Ellen Dennehy, Sarah O'Carroll, Enda Muhall, Conor Donoughe, Mark O'Connell, Mairead Brennan, Aoife Lalor, Katelyn Coffey, Orla Kavanagh, Maggie O'Toole, Aoibhinn Shiels, Kate Whelan, Katie Dobbin, Claire Byrne, Eva Fitzpatrick and Rachael Fitzgerald.
READ ALSO – New Electric Picnic acts announced