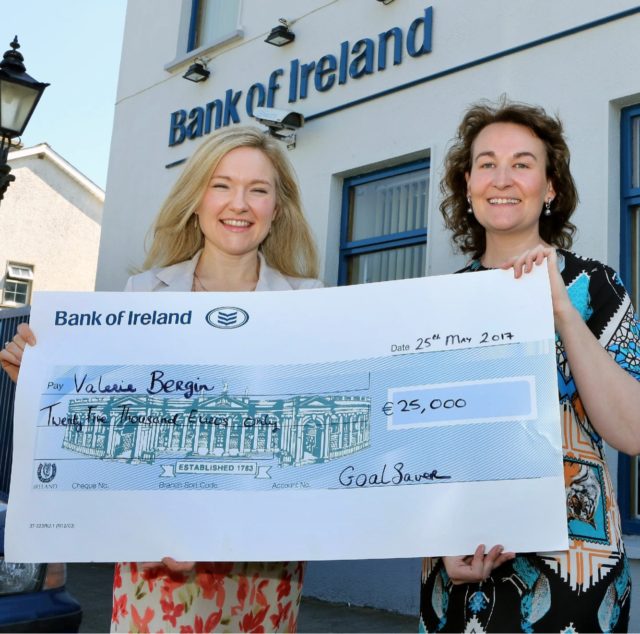 Abbeyleix mother of two, Valerie Bergin, has been announced as the winner of a €25,000 prize, having entered a competition open to customers of Bank of Ireland's new GoalSaver account, designed to support those saving towards specific goals.
Following presentation of the prize-winning cheque at her local Bank of Ireland branch in Durrow, Co. Laois, Valerie expressed her delight at having won, "I was at my branch in Durrow when I saw a GoalSaver competition flyer, which reminded me of the need to save towards completing work on the house. With the assistance of branch staff, I immediately set up my account, but I was completely surprised when I received the call from Bank of Ireland to say I'd won. The whole family are just over the moon at winning the prize."
Valerie's two boys, aged two and six, currently share a room and the family live in the downstairs of their home, while the upstairs is used for storage. "We can't wait to start improvement work on the house, including converting the upstairs storage space, so the boys can have their own bedrooms," explained Valerie, who also intends to use some of the winnings on improving her family's garden this summer.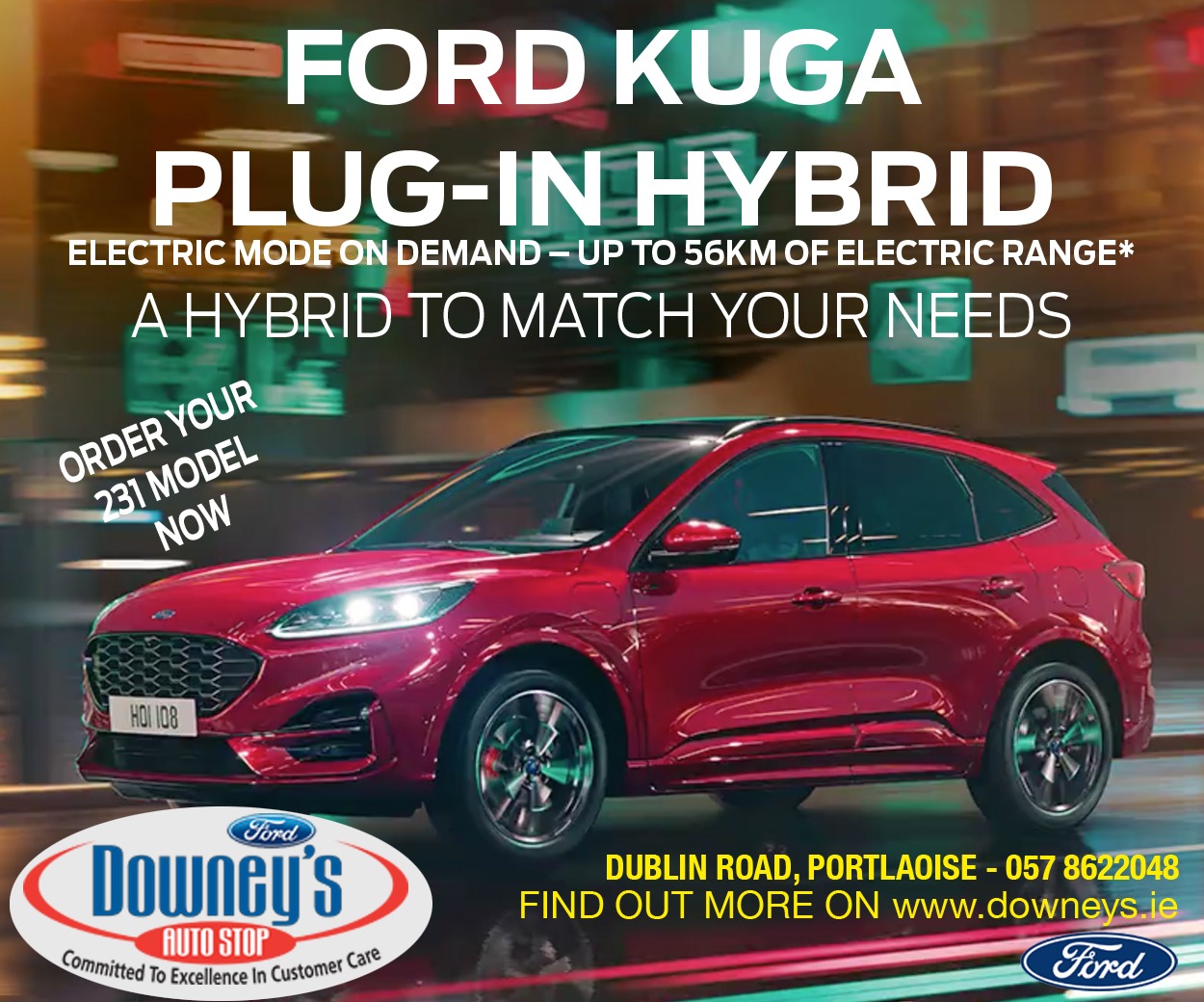 Speaking at the handover of prize-winning cheque to Valerie, Durrow Branch Manager, Karen Flanagan, said, "The GoalSaver account has been very popular with savers since it was launched earlier this year and we are thrilled that one of our own local customers is the lucky winner. The GoalSaver calculator function makes it very straight forward for customers to calculate how much they need to save each month to reach their savings goal, whether it is that dream wedding, new car, further education or in Valerie's case of, improving the home."
GoalSaver facilitates monthly savings from €20 – €2,000 and customers can avail of a useful online calculator which appears within the online account opening journey and tells customers how much they need to save towards their target objective. Customers can set up an account online and pay their direct debit from any Republic of Ireland current account.