It will never be forgotten. No matter what happens on Saturday evening, no matter what way this year plays out for Laois or what might transpire down the road, there will always be that day in Aughrim on June 15, 1986. The place and venue, in Laois GAA parlance, have become a byword for disaster.
Wicklow, as unfancied then as they are now, shook the GAA world by knocking Laois out of the championship, just six weeks after Colm Browne had lifted the National League trophy in Croke Park.
It's an asterisk on that treasured league win and a day that brought the curtain down on the fine team of that era.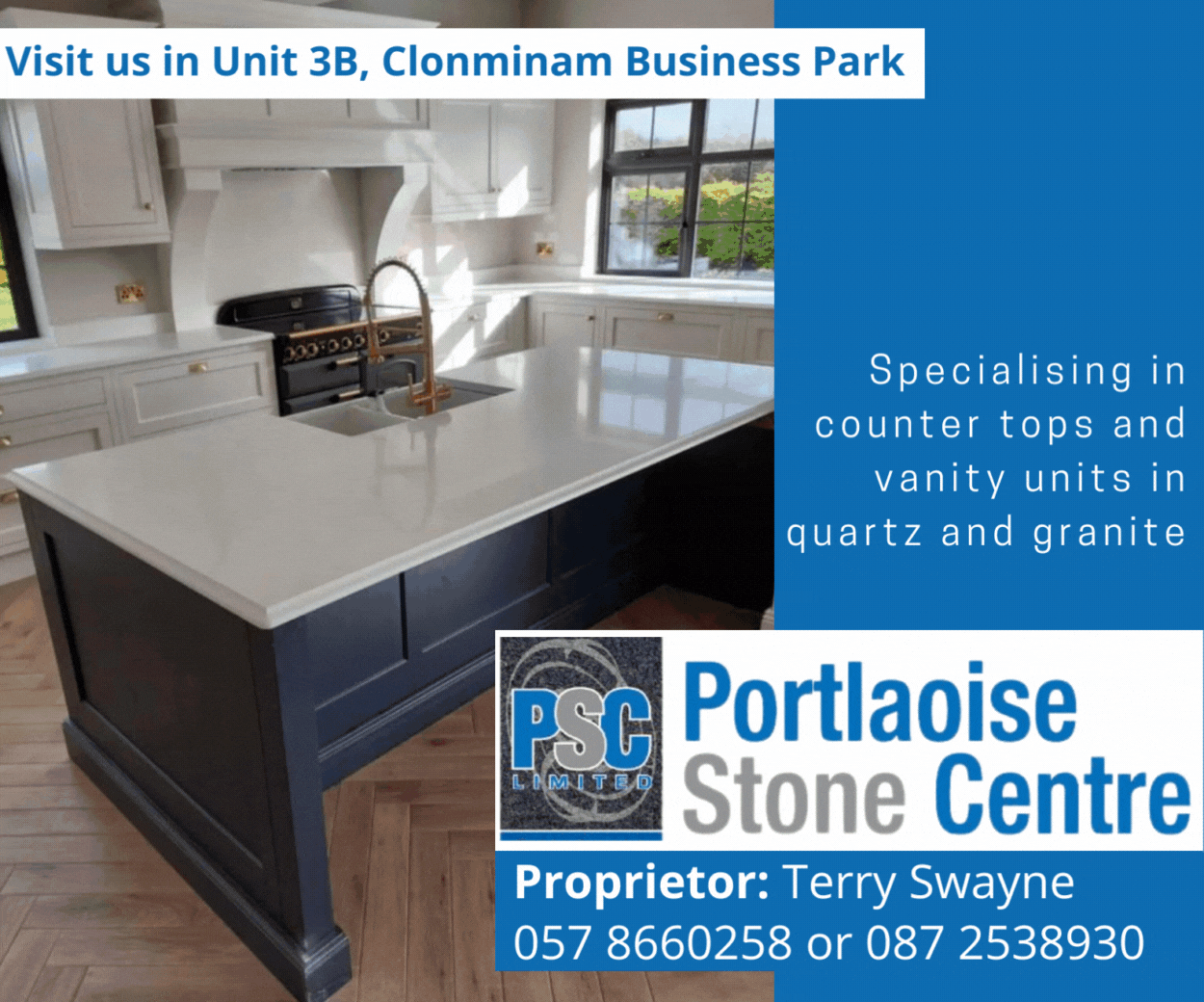 "I have amnesia when it comes to that game," laughed Gerry Browne, who was carried off that day with a broken nose, when interviewed about it in 2008. "Desperately disappointing," said Kieran Brennan, who was manager of that team.
"That team was never the same afterwards," said Sean Ramsbottom who was Laois GAA chairman at the time.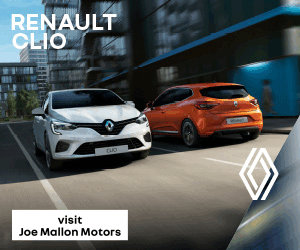 "Here we were as the league champions, dumped out of the championship in the first round, having to go home and lick our wounds," said Tom Prendergast who was one of three Laois players sent off.
Unsurprisingly it holds a notorious place in the county's sporting history, magnified, as it is, by the fact that it came so soon after Laois had celebrated so joyously in Croke Park. It was akin to winning the lotto only for the arse to fall out of your trousers.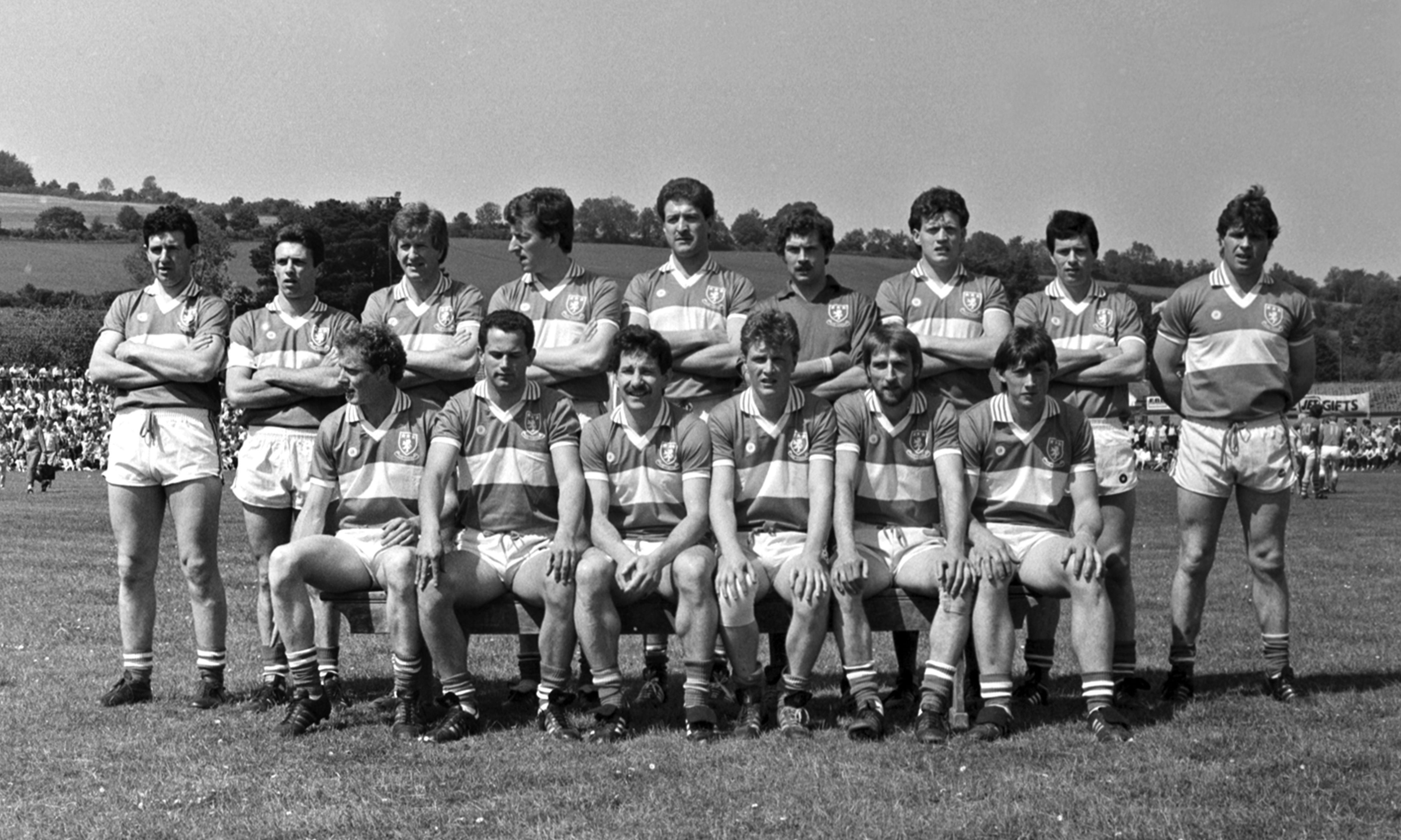 The build up
It wasn't just the loss though that makes it stand out. Laois finished with just 12 on the field after having three players sent off by Offaly referee Carthage Buckley. And their place was cemented even further into history by the fact that none of the starting forwards finished the game; three were sent off, two taken off and one carried off.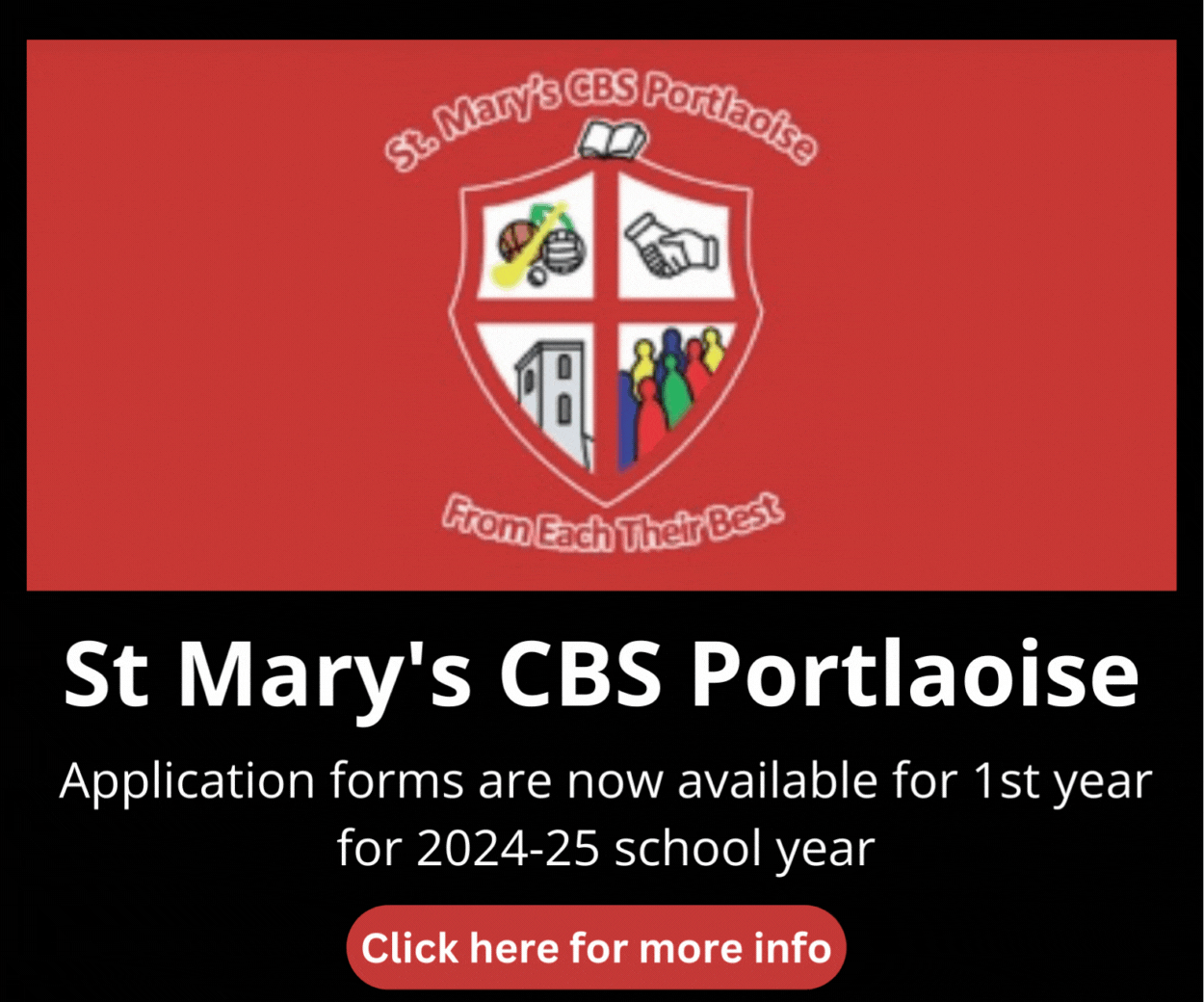 As league champions Laois travelled to the picturesque venue that day with their sights set on getting back up the steps of the Hogan Stand in July. Wicklow were an inconvenience and Aughrim was something that just had to be endured.
The Laois County Board had tried to get it moved amid fears that it was unfit to host a game of such importance. Carlow, Newbridge and Croke Park were mentioned as alternatives but Wicklow stood firm and the Leinster Council never budged. Aughrim it was then.
In any case Wicklow weren't expected to cause Laois a huge deal of problems. Laois had been too strong for them when they met in Blessington in the league four months earlier and by beating Dublin (All Ireland finalists the previous year) and Monaghan (the reigning Ulster and league champions), in the latter stages of the league, Laois were a team with serious credentials with two Leinster final appearances in the previous four years behind them.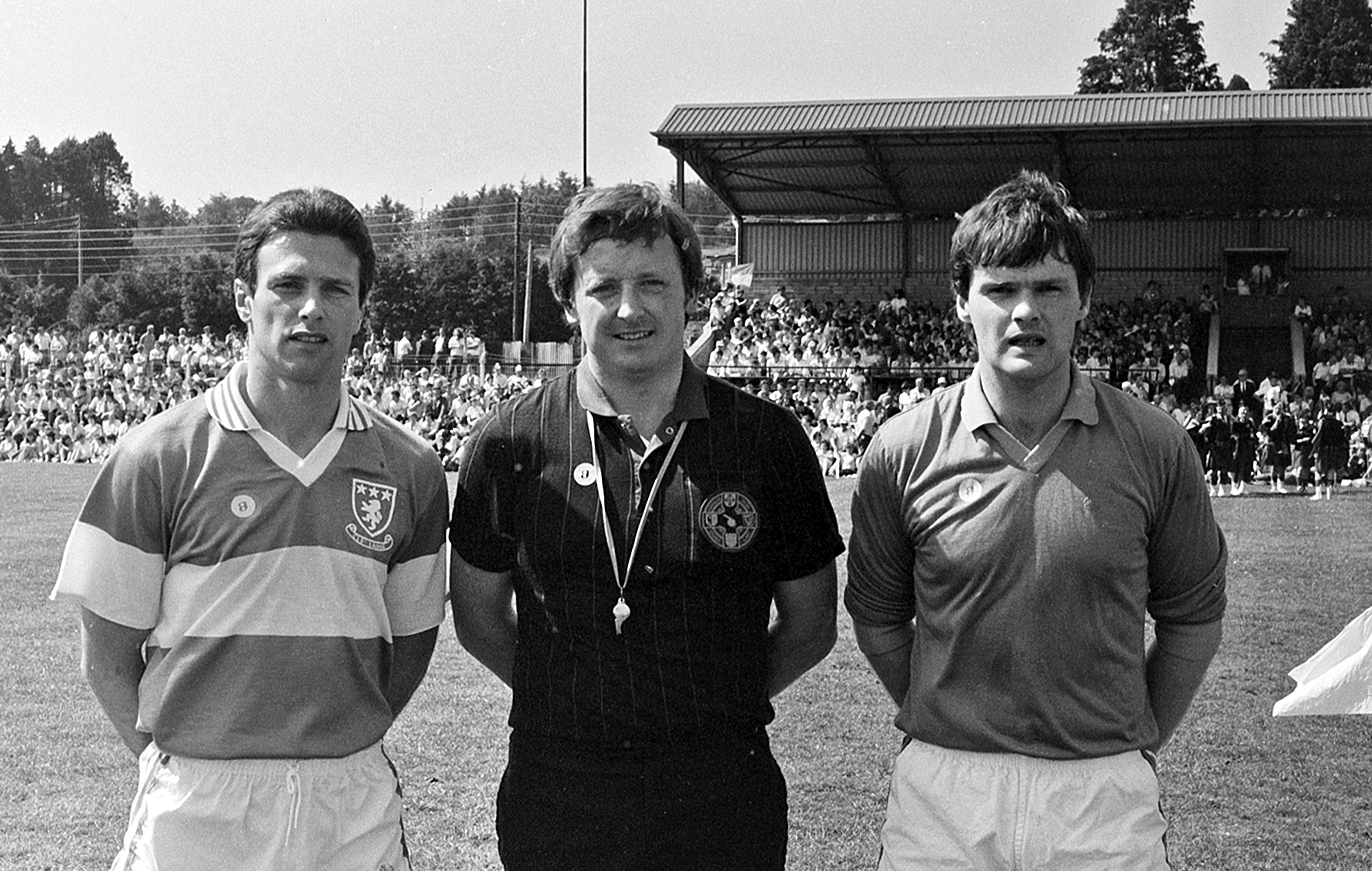 They had enjoyed the league win alright but at the official opening of the re-developed O'Moore Park two weeks before, they had put on an exhibition in beating the all-singing, all-dancing Kerry team.
Although Wicklow had won the O'Byrne Cup earlier in the year and had already beaten Westmeath in the championship, Laois were still clear favourites.
Manager Kieran Brennan, admittedly, was slightly worried going to Aughrim, telling the Leinster Express in the week before the game that the venue would "be worth at least three points to Wicklow".
His sentiments weren't reflective of many Laois supporters, however, a lot of whom stayed at home that day. The general feeling in the county was that it was going to be a long summer and with Ireland in middle of a recession, the feeling was to save their few pound, wait for Aughrim to be out of the way and then settle into the more comfortable surroundings on Jones Road.
If Brennan was beating that particular drum on his own, team captain Colm Browne seemed to capture the mood of the county that bit better.
"We want the Leinster title," he told the Leinster Express. "We take our first step on Sunday."
The match
"It was obvious from very early in the day that there was going to be problems," said Seam Ramsbottom. "There was a lot of disquiet in the county and we weren't happy going down there as we felt that it wasn't fit to cater for a crowd that big (an estimated 12,000 showed up and packed in).
"It was a very primitive ground at the time and there was no perimeter fence around the field. People were sitting right up close to the sideline. I remember one particular incident when Liam Irwin went to take a sideline ball and he didn't have room to take one step back. I remember pleading with people to move out of his way."
"I had extreme worries beforehand," added Kieran Brennan, "and we went to huge efforts to try and get it changed to a neutral venue. There was only bare room to sit on the sideline that day."
"The dressing rooms were so small, I remember Kieran having to put all the subs out into the corridor so he could make his speech," added Prendergast.
Brennan himself tells the funniest, most bizarre, story from the day. "They let absolutely everyone in that day and I remember seeing a lad walk up along the bank with a goat with the Wicklow colours wrapped around him.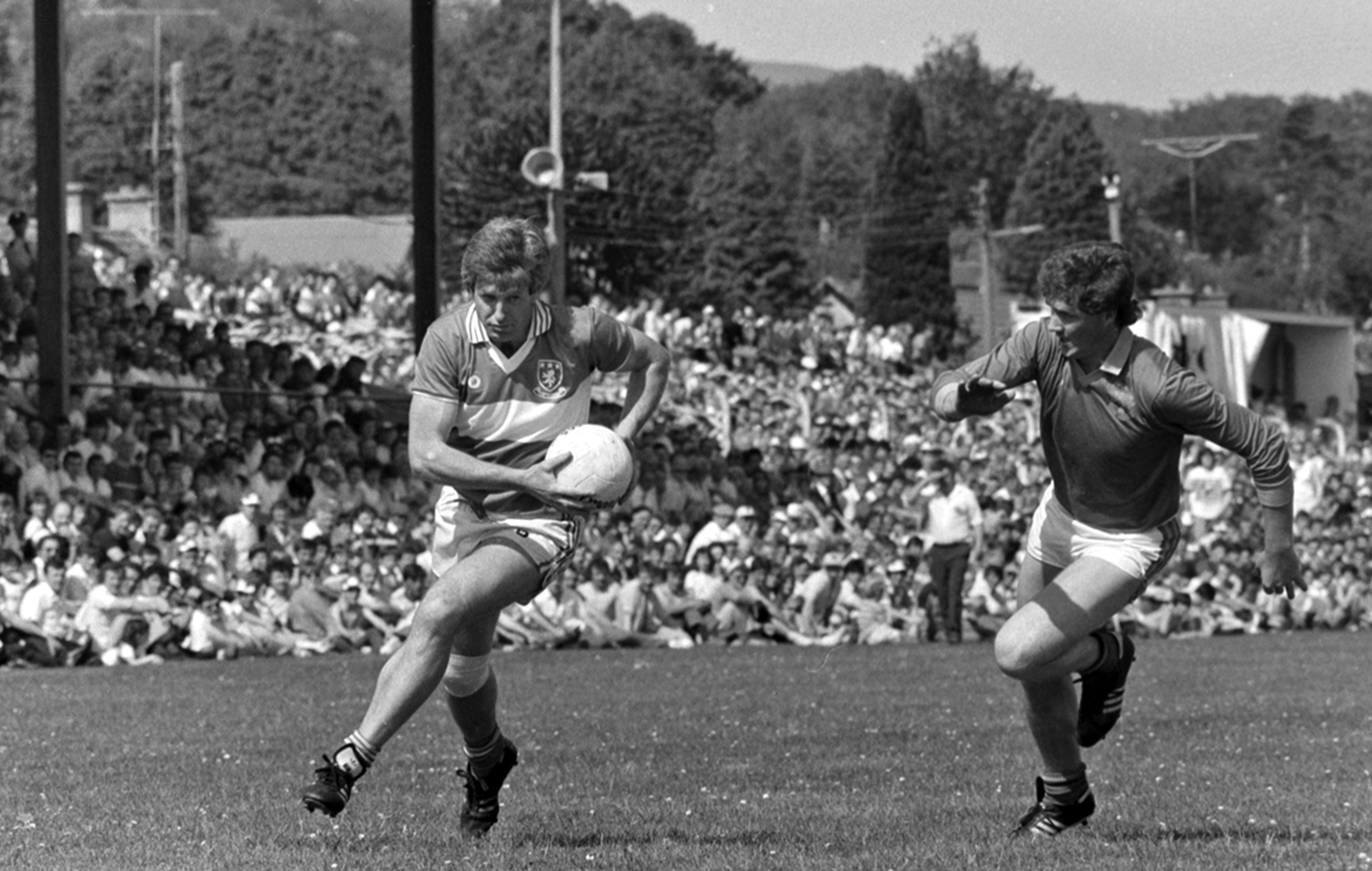 "Someone shouted up at him to put the goat in to play and a Laois supporter shouted back immediately – "there's already enough of them in there'!"
Yet despite all those inconveniences and the circus-like atmosphere, Laois seemed well set early on. They were rampant in the opening minutes and after four minutes had four points on the board with Irwin, Willie Brennan, John Costello and Eamon Whelan doing as they pleased.
In the 11th minute things began to turn nasty though. Brennan and Wicklow's Dan O'Neill were the first to be dismissed after they exchanged blows and when Christy McGuire won the resulting throw in and headed towards goal, he charged through Owen Doyle. This earned him his marching orders too so with just 12 minutes on the clock it was 13 against 14. On a hot day, that was going to have to count at some stage.
Laois still didn't appear to be that perturbed. Four minutes after the dust had settled, they put together a wonderful passing move involving Colm Browne, Irwin and Tom Prendergast and Prendergast put Whelan through for Laois's goal. Nothing, it seemed, was going to knock them off course.
Wicklow did get a goal through Kevin O'Brien but further points from Gerry Browne, Whelan and Prendergast helped Laois to a 1-8 to 1-2 lead at half time.
"We were playing some great football and had gone seven points up at one stage in the first half," remembered Kieran Brennan. "We were really flying it. But then there was the few lads sent off and things started to change. "
The half-time break allowed Wicklow to steady the ship and plan their use of the extra man. Pat O'Toole had come on just before the break and it was a change that would have a serious effect on the game.
"He played virtually as an extra centre-back but with instructions to go forward with the ball so as to entice a Laois defender to come to come to tackle him," Baltinglass's Tommy Murphy told Eugene McGee in his book Classic Football Matches, published in 1993. "In this way we created an overlap on many occasions."
Slowly the tide began to turn. Eamon Whelan pointed within four minutes of the restart to put seven between the sides but that score was Laois's last. "At half-time we were six points up but it was a scorching hot day and Wicklow started to make use of the extra man in the second half," said Prendergast. "And they slowly started to wear us down."
O'Toole narrowed the gap with a '45 and a Robert McHugh free cut the gap to five. By now the niggle in the game was becoming even more prevalent and when Gerry Browne was taken out with a stray elbow he had to be carried off with a broken nose. "It was straight in front of the referee and he didn't even take his name," said Browne.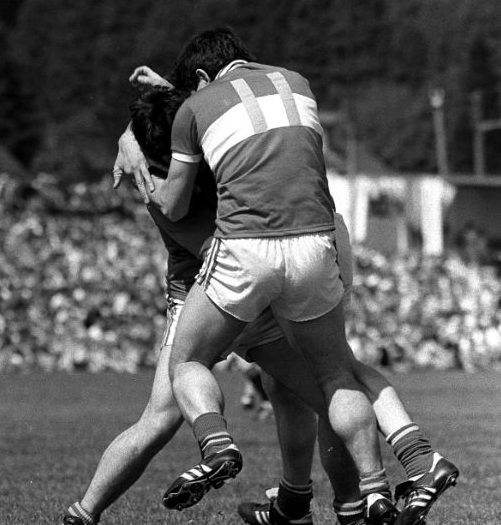 Further points from McHugh and O'Brien had just three in it with 15 minutes to play and with the momentum now firmly behind Wicklow, they strung together a necklace of passes that ended with Paul Tyrell upended in the Laois square. Buckley showed no hesitation in spreading his arms wide for a penalty.
Kevin O'Brien, who was in his debut season for Wicklow and had famously lined out for Leinster before playing with his county (incidentally under the management of the late Bobby Miller) stepped up to take the kick.
"I was only 19 and didn't know why I was asked to take the penalty," recalled O'Brien. "I hit it very, very badly – it must be one of the worst penalties ever taken in Gaelic football. Low and straight down the middle. The Laois goalkeeper (Martin Conroy) saved it with his feet but it came back to me and I managed to get a tip on it and it creeped in over the line."
O'Brien added a point to put the home team into the lead for ths first time but the chances still came to Laois; crucially, though, they all went astray.
The final nail in the coffin came with eight minutes left. Tom Prendergast and Michael O'Toole became entangled – not for the first time – but Prendergast, alone, was sent off.  "It was just pure frustration," added Prendergast, "but it made no difference to the game at that stage."
With two extra men, Wicklow went for the jugular and kicked three late points to run out 2-10 to 1-9 winners.
"A lot of the Laois players played very well that day," added Sean Ramsbottom. "Curly (Tom Prendergast) was flying, Liam Irwin was flying. Martin Dempsey, Pat Dunne and Pat Brophy all played very well and Colm Browne was exceptional. A number of times he tried to steady the ship but to no avail."
Laois's dream season was over.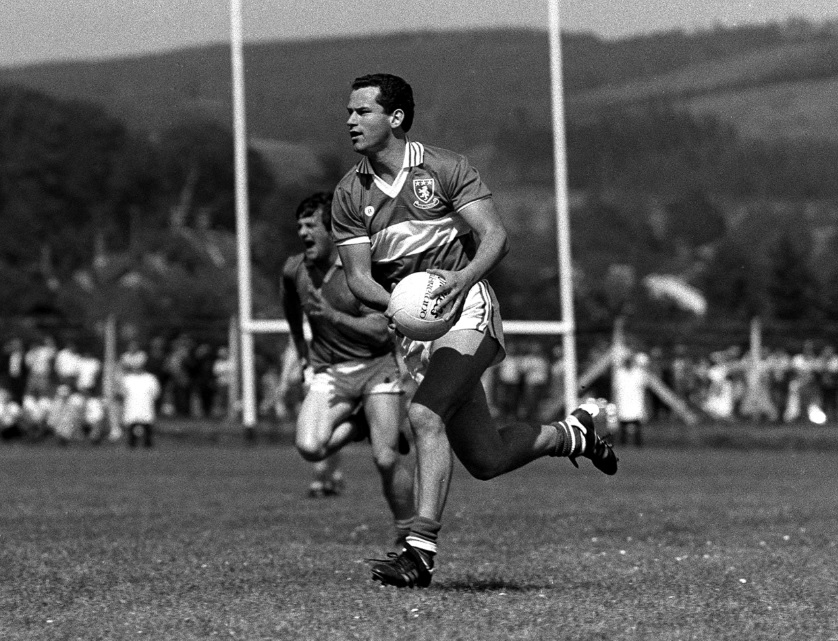 The aftermath
"Everybody was totally shattered afterwards," recalled Browne in Classic Football Matches. "I think the over-riding feeling was the sense of injustice at the treatment the three players sent off had been subjected to. While the game itself in total was little tougher than most championship matches, the tactics used against individual Laois players in the forward line were exceptional.
"Certain players were simply singled out for heavy treatment – and clearly on the day this tactic worked."
"It would be naive of us to think that they didn't target our forwards," added Gerry Browne, "and the referee was absolutely attrocious."
"They certainly sailed very close to the wind," added Prendergast.
"It was desperately disappointing and the Laois crowd were disgusted," said Brennan. "There was huge disappointment, there's no point in saying it wasn't but I don't like to dwell on it. There was major controversy at the time but that was a great Laois team and we won a league title and could have won a Leinster the year before when Dublin beat us in the final.
"You'll always have regrets but you still have to look back at the good times. Laois had gone from 1946 to 1986 without winning anything, that was 40 years and we haven't won a national title since so if you dwell too much on the bad days you won't remember the good ones.
"There was so many lads put off and went off injured that it got the name 'The Battle of Aughrim' after the historic battle in the Aughrim in Galway in 1691 and that glorifies the whole thing."
Sean Ramsbottom insists it was the end of that Laois team. "That was a really good Laois team and you never know how far they could have gone. They had been developing since the early '80s and had been in two Leinster finals and won the league but that team disintegrated after that game. It was such a serious setback and there was no doubt they were never the same afterwards."
"We had gone almost a year without losing a match," added Gerry Browne, "and once you lose a game like that it's very hard to build up the momentum again. It absolutely set us back a long way."
Ramsbottom's duties were far from completed though; he was called into action after the game to essentially act as body guard for Carthage Buckley.
"The sergeant in Aughrim that day came into the dressing room afterwards and looking for an official from Laois to help the referee back to his car and he got Liam O'Loughlin, the Wicklow chairman, as well and the two of us and the guard had to bring him to his car. I'll never forget it."
The next day, Vincent Hogan in the Irish Independent was scathing in his coverage.
"The rabble had their way in Aughrim yesterday," he wrote. "Brains fried and sanity died as football was dragged into the gutters of disrepute on a day of mid-summer madness.
"Carthage Buckley should never have had to endure the threatened violence of cowards who sought his blood in the name of Laois. The tragedy is that this nightmare seemed inevitable even before the game started."
Unsurprisingly, there was outrage in the Leinster Express when it hit the shops the following Wednesday. "Daylight Robbery!" screamed the headline. "Provoked, barracked and finally beaten in the simmering cauldron of Aughrim," read the sub-heading.
"When the history books are written," wrote Michael O'Reilly, the paper's GAA writer at the time, "let it be said that the best team lost, football was the loser, the unsuitablity of Aughrim was proved, the wisdom of the Leinster Council questioned and Wicklow made and took their chances."
Wicklow were beaten by Meath in the semi-final, who in turn beat Dublin in the Leinster final for their first provincial title since 1970.
LAOIS:  Martin Conroy; Pat Dunne, Martin Dempsey, Eddie Kelly; Mick Aherne, Pat Brophy, Colm Browne; Liam Irwin (0-3), John Costello; Gerry Browne (0-1), Tom Prendergast (0-1), Christy Maguire; Michael Dempsey, Eamon Whelan (1-3), Willie Brennan (0-1). Subs: Noel Prendergast for G Browne, Brian Nerney for Michael Dempsey, John Ramsbottom for Whelan
WICKLOW: Dan Leigh; Owen Doyle, Pat Byrne, Nick O'Neill; John Darcy, Billy Kenny, Mick O'Toole; Seamus Morris, Pat O'Byrne; Robert McHugh (0-3), Kevin O'Brien (2-3), Pat Baker; Con Murphy (0-2), Tommy Murphy, Ashley O'Sullivan. Subs: Pat O'Toole (0-2) for Doyle, Paul Tyrell for O'Sullivan.
SEE ALSO – WATCH: The Sunday Game highlights from the 2003 Leinster final are just magic