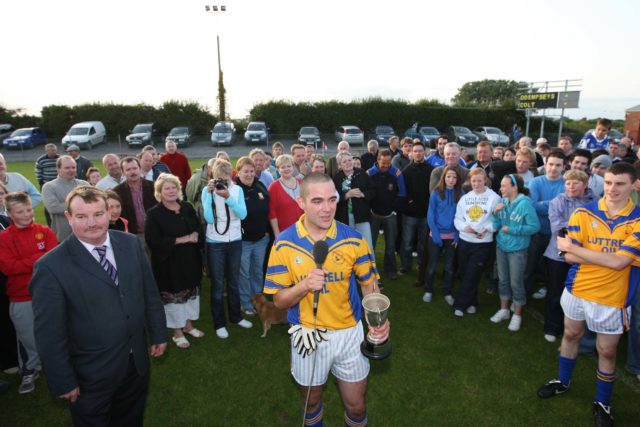 After a bit of a lapse, our 'My Club and I' feature is back.
This week we chat to long-serving O'Dempsey's player John Joe Connell, who has been playing for the club for over 30 years. He will be part of the side that takes on Ballyroan-Abbey on Sunday morning in the ACFL Division 4 final at 12noon in Stradbally.
1 – What's your earliest football memory?
My earliest memory of football is from 1980, I had just started junior infants in Killenard and that was the year O'Dempsey's won the senior football county title. There was excitement all around, even for a 5-year-old. Why it sticks out in my mind more than anything is that my father (John Joe Senior) is a staunch Courtwood man, so I suppose that probably didn't sit too well with him.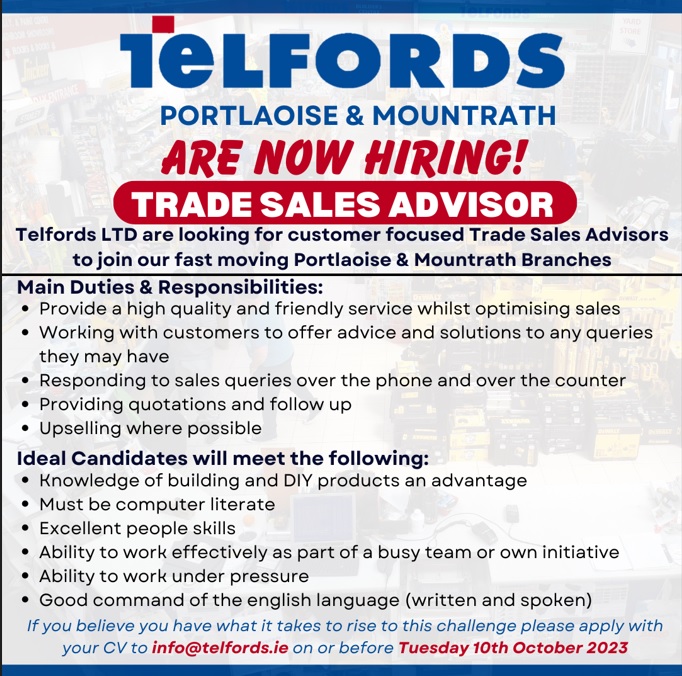 Also the Thatch pub was burnt to the ground a couple of years after and I can remember looking out from the school classroom at the fire-damaged building wondering how were O'Dempsey's going to be able to play football anymore!
2 – Tell us a bit about the club?
O'Dempsey's is a country club on the outskirts of Portarlington. The club was founded in 1951 and has two senior county titles to its name in that time (1963 and 1980). Currently there are three adult teams competing in Senior and Division 1, Junior A and Division 3 and Junior C and Division 4.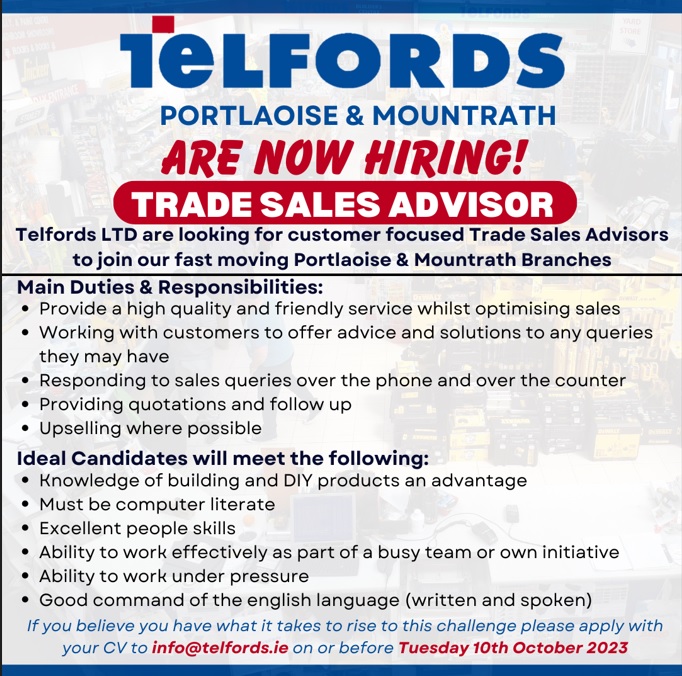 3 – What are the facilities like?
We have great facilities in the club at the moment, two pitches and a clubhouse which contains four dressing rooms, a bar and function room. In fairness the current committee and previous committees over the years have always been committed to improving facilities in O'Dempsey's and what we have at our disposal today is a credit to everyone involved.
4 – Can you remember the first time you went to compete with the club?
My first memory of competing for O'Dempsey's was playing in an U-12 match against Portarlington in Emo. I was around 10 years old, Gabriel Lawlor was refereeing in his unforgettable red tracksuit and David Sweeney of Portarlington was as big as he is today.
5 – What is your favourite memory while being involved?
One of my favourite memories (of which I have a good few) is winning an U-14 championship in 1987. We played St Michael's in the final and were trained by the red-headed brothers Seamus and Willie Kehoe. Thirty years ago St Michael's juvenile club was Arles (before the split) and Ballylinan together.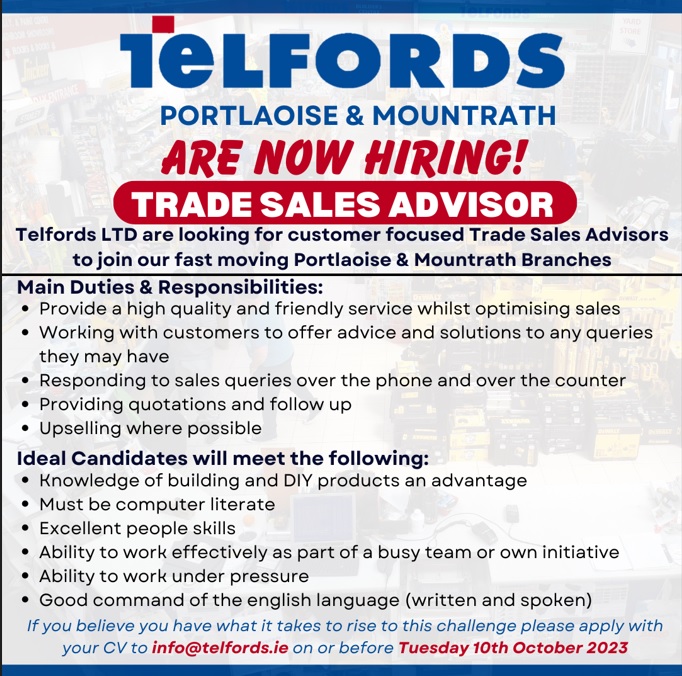 They were the red hot favourites and also very dominant at underage level in the county at that time. I remember scoring a lucky goal during the game and we eventually won. We were brought to Nino's takeaway to celebrate and there was a big party in the old Community Centre afterwards to hand out the county medals.
We went onto represent Laois in the Feile and it was held in Kildare that year and we were looked after very well by the people of Maynooth GAA Club. We reached the All Ireland quarter-finals and were beaten by Warrenpoint from Co Down. I remember being slightly afraid as they were a huge team and some had beards.
Another little story from the County Final win over St Michael's is that my mother is originally a Keightley from Maidenhead in Arles and this was mentioned in the Arles notes in the Leinster Express that week. She let on to be mortified at the time but I think she was proud of her son beating the homeplace.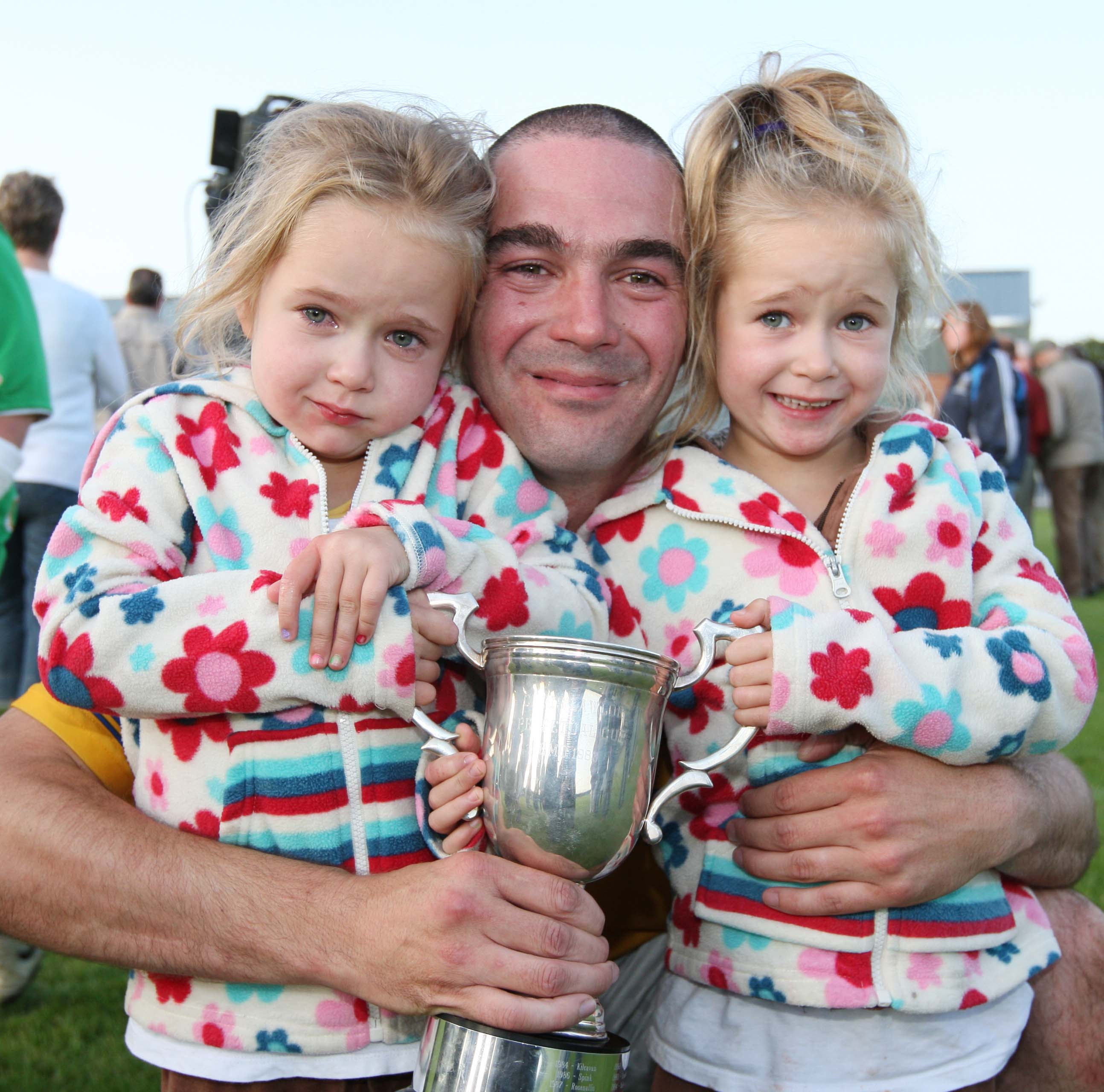 6 – Did you enjoy much success in the underage grades?
During my underage playing career with O'Dempsey's, we won an U-14 championship in 1987, U-17 championship in 1991, Minor B in 1992 and Leinster U-21 with Laois in 1994. We were robbed by Port in an U-21 county final in December 1993. I was playing corner back and marking Jumbo McCann – he scored a fluky goal to win the match and to this day he never lets me forget!
7 – Who did you look up to in the club when you were younger?
There were many great men to look up to in O'Dempsey's when I was younger. Laois won the National League in 1986 and there were four O'Dempsey's men involved – Eddie Kelly, Mick Aherne and big John Costello were playing and Noel Carroll was a selector. When I started playing adult football in 1992, these lads were still knocking around and while they mightn't have ever known it, for a young man to be involved in the same team and club as these lads was and still is a pleasure.
8 – What young player in your club would you say is one to watch out for?
There is a great bunch of young lads after coming through this year. If I was to pick out one it would be young Daniel McCormack. He is playing midfield with the juniors and if he keeps improving like the way he has this year, I can see him playing senior with the club in the next year or two and possibly onto greater things!
9 – If you could do anything to improve the club, what would it be?
If I was to be completely honest, the one thing that would improve the club would be to have the Jack Delaney Cup sitting up in the clubhouse!
10 – What's the best and worst thing about being involved?
The best thing about being involved is the life long friends & acquaintances that you make – not just in the club as these are the people who you see every other day, but the people who I played against in the '80's at U-12 level and in the 90s and noughties at senior level. These are the people I consider friends today and that's what is great about the GAA.
Down through the years men who I have played with and against have died before their time – Colm Maher of Portarlington 1996, Sean Brennan of Crettyard 2001, Noel Kelly of Crettyard 2009, Martin Slevin of O'Dempseys 2012 and David Crosby from St Josephs 2015. These were all great representatives for their respective communities both on and off the field and memories of these men will live with me for a long time.
The worst thing about being involved is the amount of effort that you put in, with the possibility of little success. I suppose I started playing underage football with O'Dempsey's in 1985 and today I am still pulling on the boots when required for the juniors. During that time I have been on underage and junior teams that have had championship success and at senior level we won a couple of leagues. But that senior championship title eluded me throughout – biggest regret is never even getting to a county final to see how we would get on. If I could go back in time would I change anything? No, I loved every minute of it. Except for the time when Jumbo McCann scored that goal in 1993!
SEE ALSO – Meet the Laois man with the cool behind-the-scenes job with the Lions