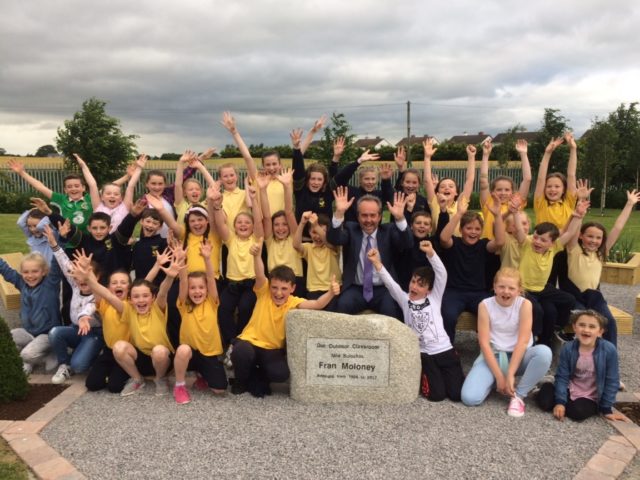 Tributes have been paid to Fran Moloney who has retired from his role as principal of St Patrick's NS in Ballylinan after almost 30 years.
Mr Moloney was given a guard of honour by the students on Friday morning as they sang "Thank you for the Memories" (to the tune of "Thank you for the Music") as he made his way into school for the very last time. He came to the school in 1988 as principal, and jokes that "anyone under the age of 40 in Ballylinan has been taught by me".
Chairperson of the Parents Council Wendy Donoghue spoke highly of Mr Moloney's time as principal. "He always brought a positive atmosphere to the place," she said.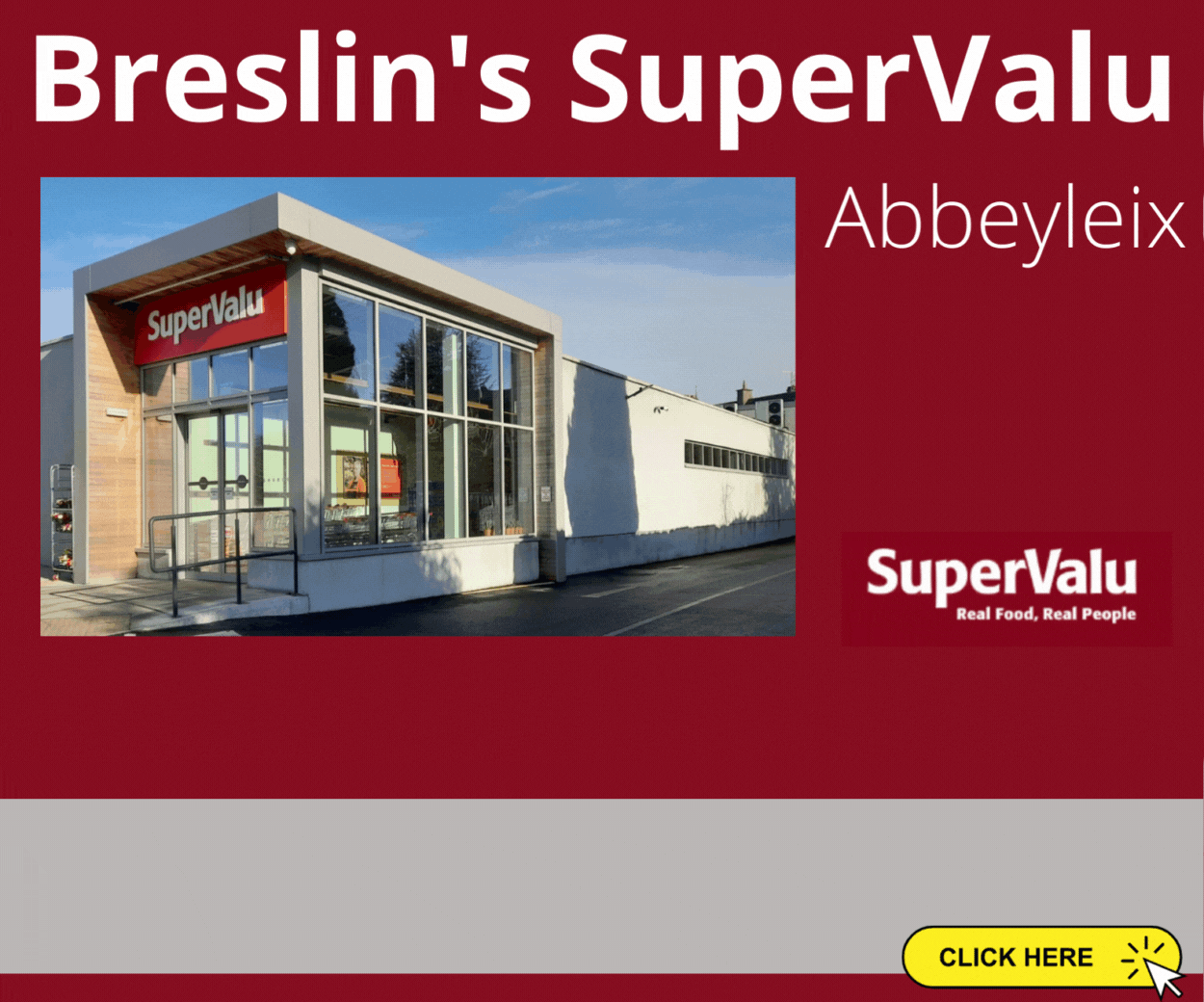 "He really pushed for the new school to go through over the years and it was because of him that the school grew in numbers," she added. St Patrick's NS now has over 280 pupils attending.
"He was a brilliant organiser and brilliant at bringing everyone together. The school hosts a grandparents day every year, where the students bring their grandparents to school and he also made sure students and teachers dressed up for Halloween every year."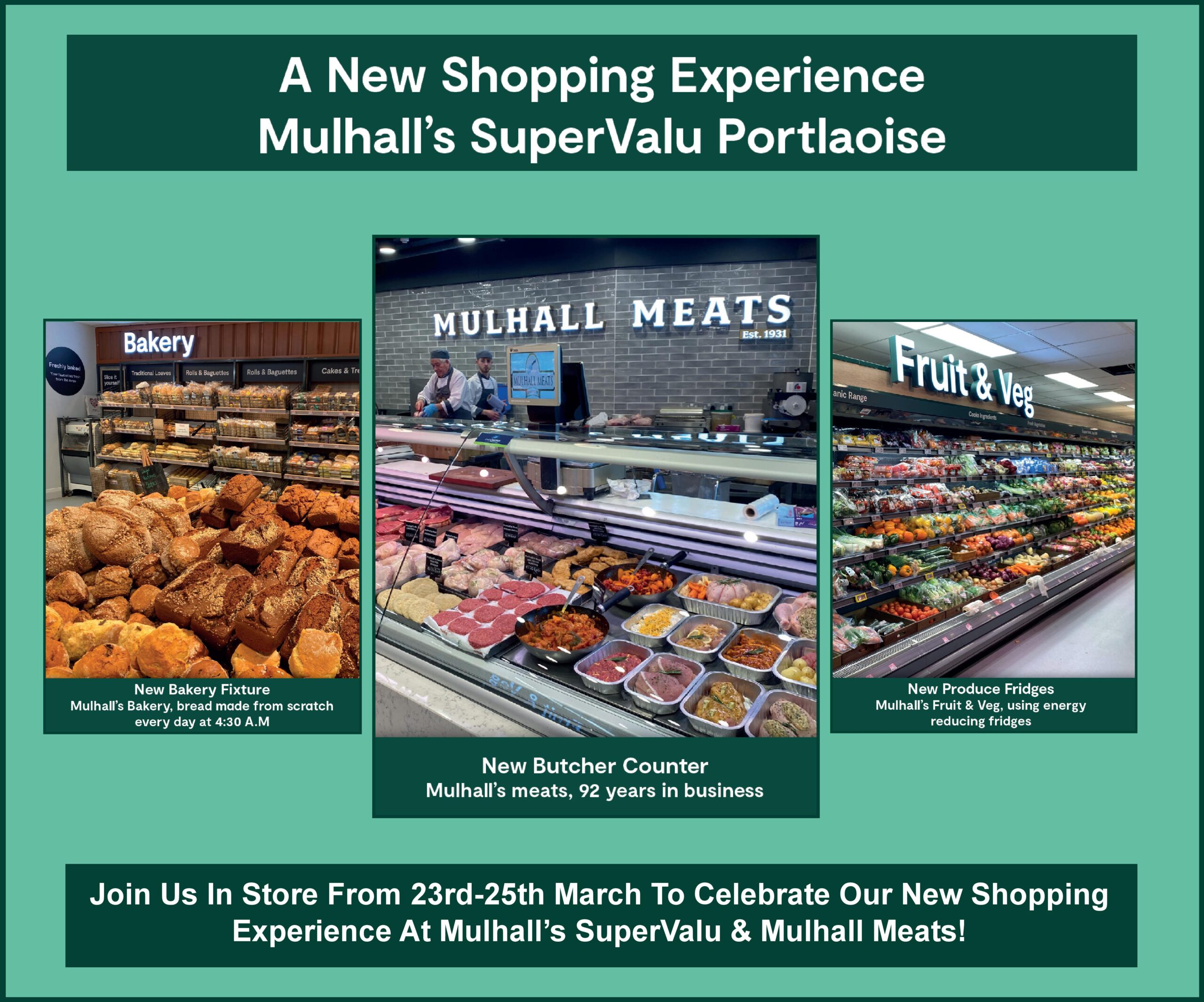 Local county councillor John Moran, who has known the Carlow native since he came to Ballylinan 29 years ago, said, "he looked after Ballylinan as if it was his own village". "He would keep you on your toes," laughed Cllr Moran.
Ballylinan GAA Chairman Walter Hovendon spoke on behalf of the club saying that almost every member of the current senior team was taught by Mr Moloney and "he played a great part in the local community".
"On behalf of Ballylinan GAA Club I would like to wish Fran all the very best in his retirement and congratulate him on his many fine achievements over his almost 30 years as principal of St Patrick's National School, Ballylinan.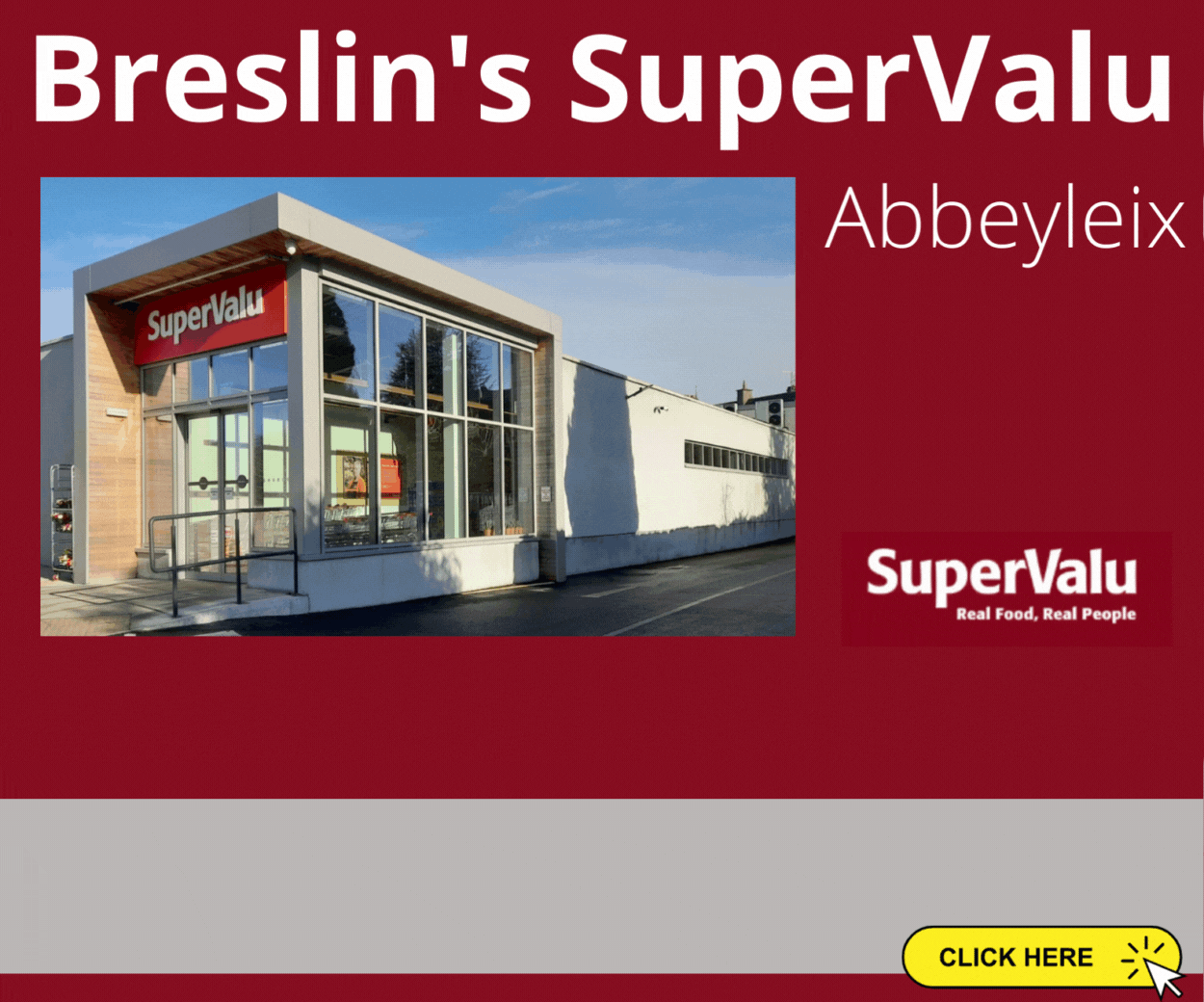 "The link between our club and our national school is very important and special to us and in Fran we have had a school principal who has been willing to nurture that link. Some 30 years ago Pat Julian and Ned Kelly called to the school to see what 'this new lad was like' and 'would he be any good for the football'. They weren't disappointed.
"He was the one that laid the foundation for a number of our  footballers. Included in this would be four All Ireland minor medallists Kieran Kelly, Mark Hovenden, Padraig Leonard and Niall Walsh, Leinster minor medallists Richie Ryan and Ciaran Farrell and current Laois Senior players Gary Walsh and Alan Farrell.
"The values of respect and community Fran has instilled within our National School is a credit to him and his staff and we as a club are continually trying to emulate these same values."
Mr Moloney spoke with fond memories from his time as principal saying that he had "been truly blessed with happiness for the past 29 years".
"I have been completely humbled by the generosity and kindness of the staff, students and the school community," he added and said that he "will miss the amusement from the students – a day never went by without a giggle."
Students, teachers, parents and other members of the local community recognised his contribution on Friday evening with mass in St Anne's Church followed by refreshments afterwards in the school.
We will have more photographs from this event early next week.
SEE ALSO – Laois girl to represent Ireland in Tokyo art exhibition