Three Laois teams took part in the All-Ireland football Feile played at venues across Cavan, Monaghan and Fermanagh at the weekend.
Portlaoise and Graiguecullen took part in the boys competition while Timahoe Ladies competed in the girls competition for the very first time.
Two of the teams reached All-Ireland finals but neither were able to emerge as winners.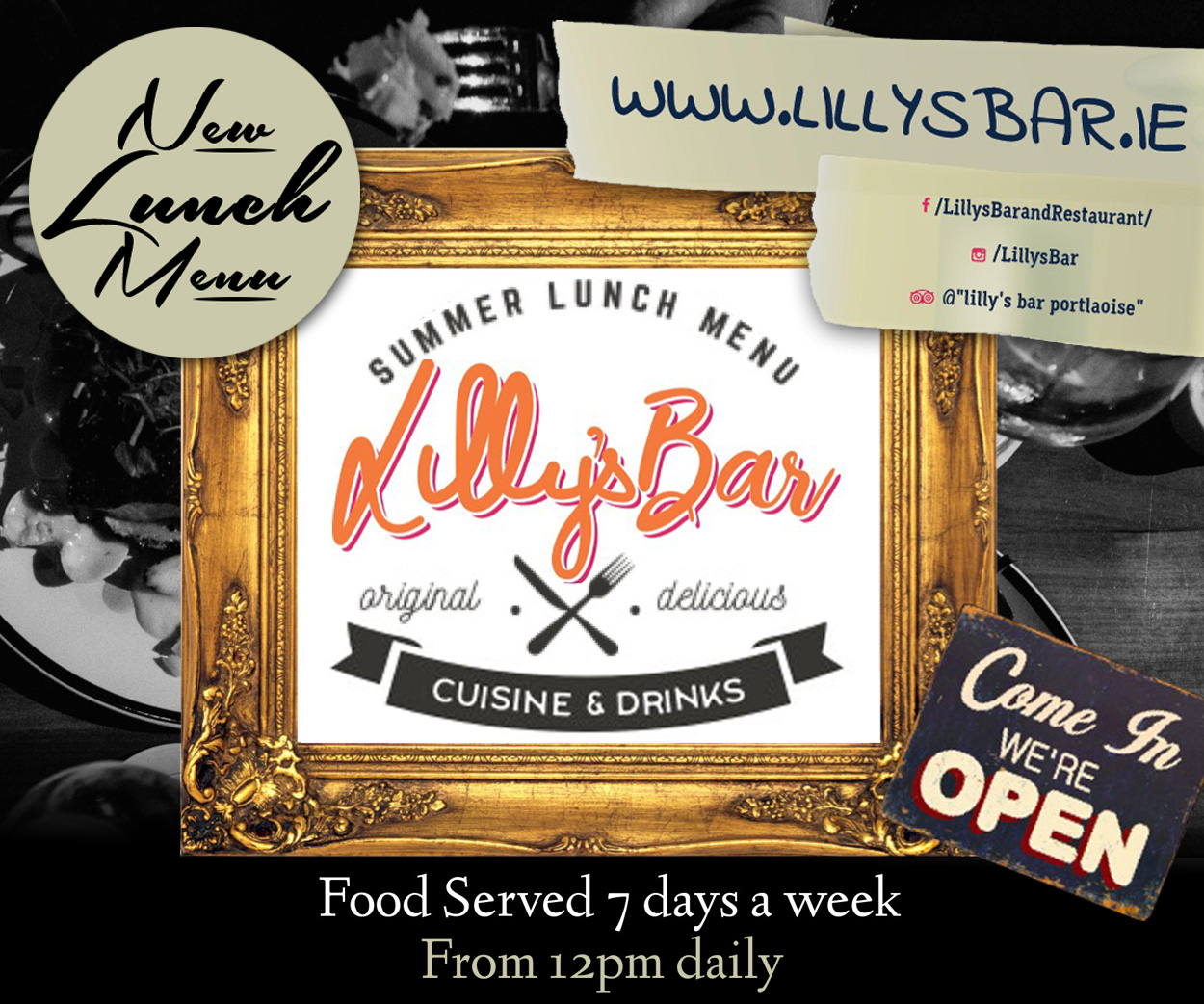 Here is a run down of each team and how they got on:
Division 1 Football – Portlaoise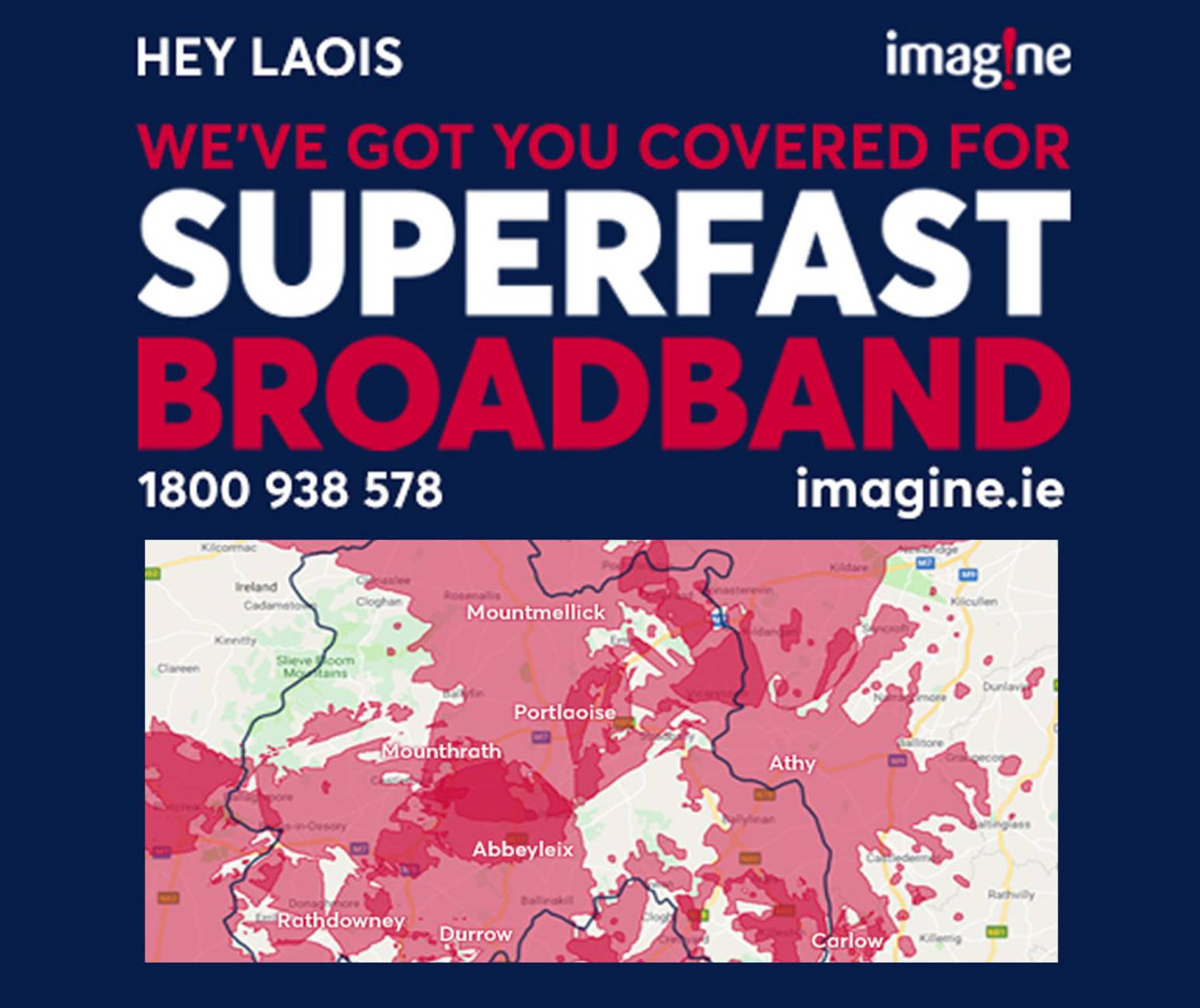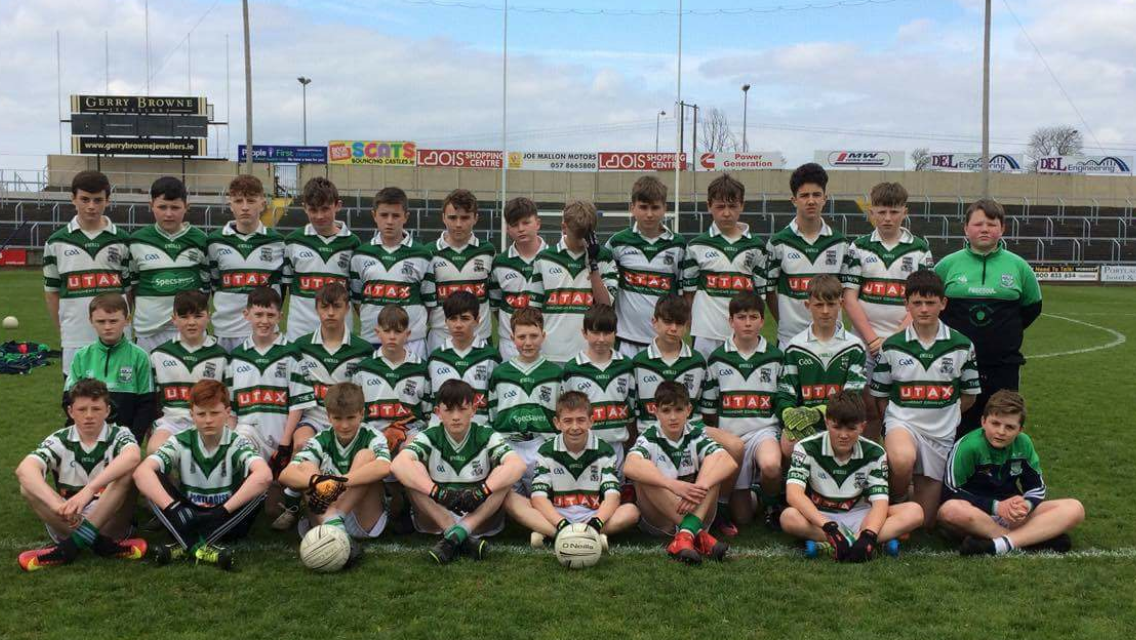 Portlaoise made it all the way to the showpiece event if the weekend – the Division 1 football final.
The young lads from the Town enjoyed an incredible weekend which saw them win five games before coming up short against an incredibly impressive New York side in the final.
Portlaoise enjoyed a 2-5 to 3-1 win over Ardboe of Tyrone and a 5-6 to 0-3 win over Cavan side Lavey on Friday, and then they completed the group stages on Saturday with a 6-2 to 0-3 win over Cuchulainns, also of Cavan.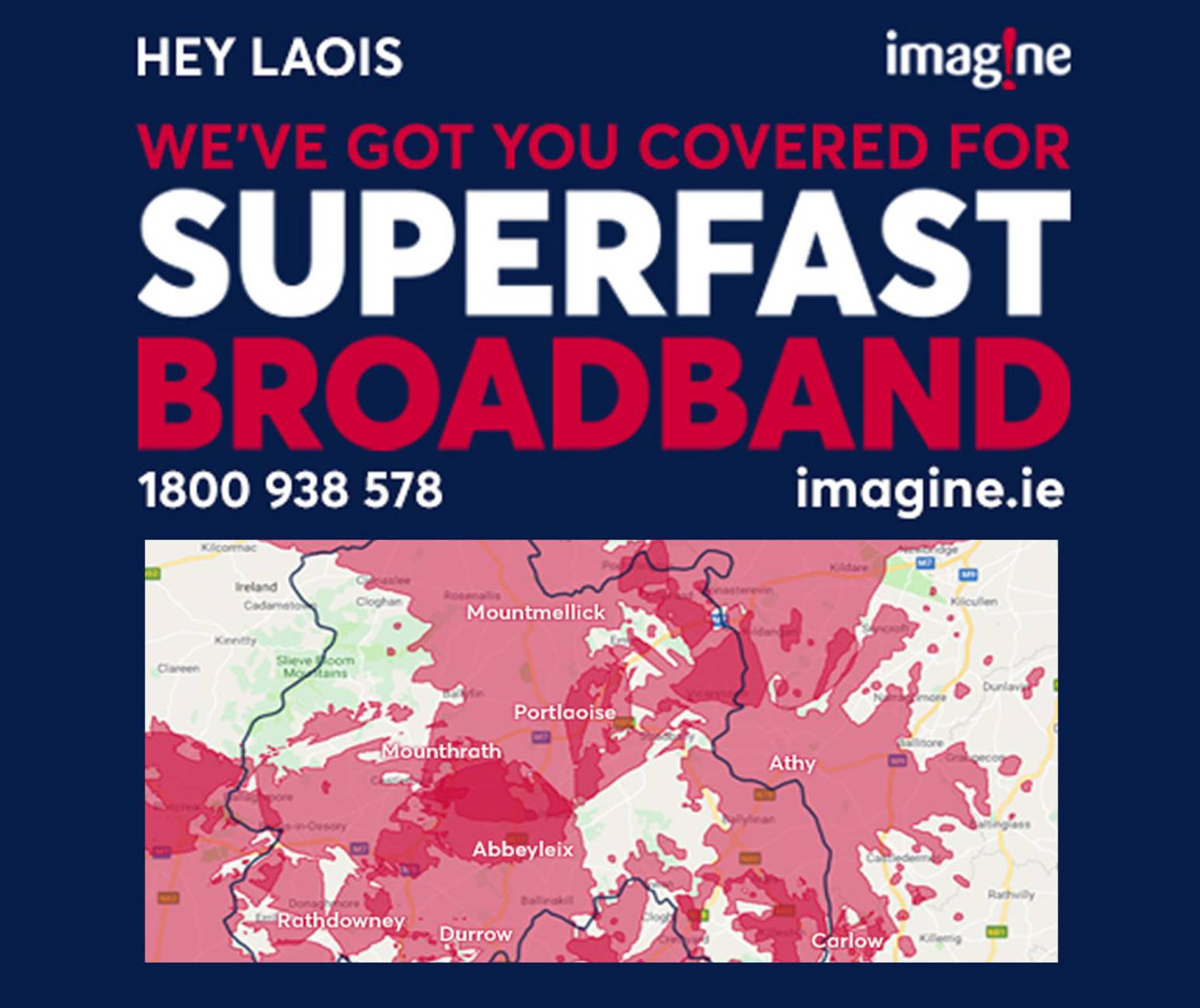 That ensured the Town top spot in their group a quarter-final place in the cup competition where they had another impressive win, this time beating Armagh Harps by 5-8 to 0-3.
This put Portlaoise into a semi-final against Meath champions St Colmcille's on Sunday morning.
Portlaoise led by 1-1 to 0-3 at half time and kicked on to win by 2-2 to 1-4 in the end to set up a final with New York.
The Americans had soundly beaten everyone who lay before them on the way to the final and unfortunately for Portlaoise, they had a similar experience.
In the end, Portlaoise went down on a scoreline of 3-7 to 0-2 but they can be immensely proud of finishing runners up at the competition.
R1 – Portlaoise 2-5 Ardboe O'Donovan Rossa 3-1
R2 – Portlaoise 5-6 Lavey 0-3
R3 – Portlaoise 6-2 Cuchulainns  0-3
QF – Portlaoise 5-8 Armagh Harps 0-3
SF – Portlaoise 2-2 St Colmcille's 1-4
Final – Portlaoise 0-3 New York 3-7
PANEL: Lee Smyth; Jamie Preston, Jack Tobin, James Conroy, Sam Birrane, Ben Reddin, Joe O'Toole; Brian Smith, Barry Fitzpatrick; Josh Hogan, Kyle Enright, Kieran Walsh; DJ White, Liam Óg Brennan, Michael Culliton, Ben Dempsey, Jamie O'Callaghan, Richard Whelehan, Colin McEvoy, Darragh Buggie, Harry Whalley, Dylan Cahill, Matthew Delaney, Ross Doyle, Adam Forrestal, Tiernan Hayes, Jason Horan, Mark Kelly, Colm Killeen, Callum McHugh, Peter Naughton, Dara Ramsbottom, Darragh Savage, Darragh Whelan
Division 6 Boys Football – Graiguecullen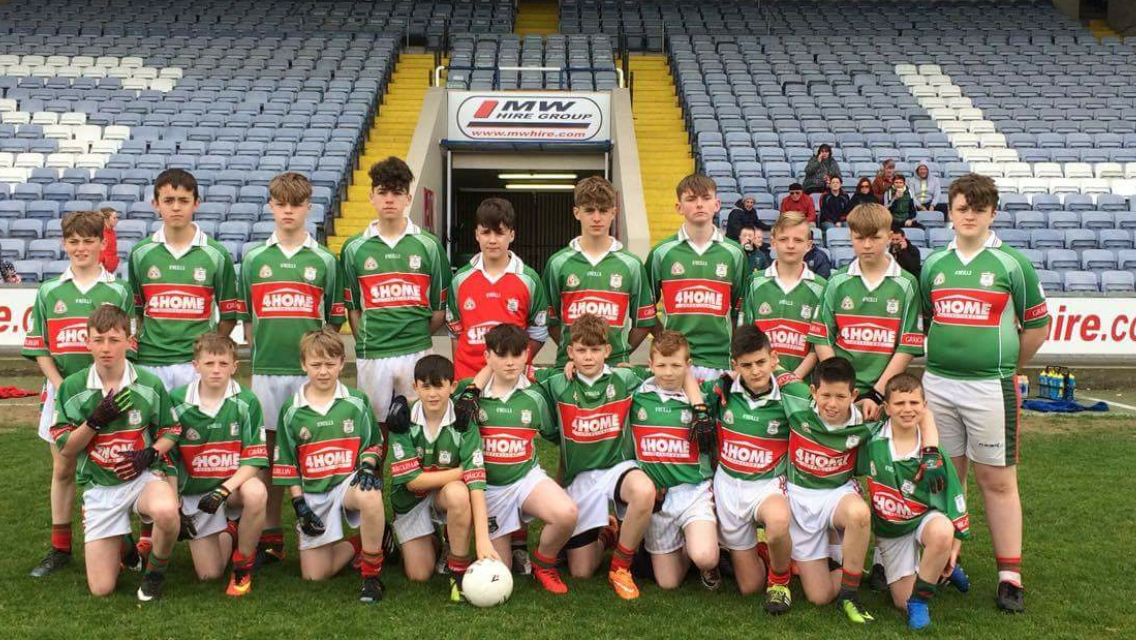 Graiguecullen, who won the 'B' Feile in Laois, competed in Division 6 of the competition at the weekend and also made it to the All-Ireland decider.
They were based in Fermanagh for the weekend and they beat Belcoo (Fermanagh) and Wolfe Tones (Armagh) on Friday before taking top spot in the group by beat Kinawley Brian Borus (Fermanagh) on Saturday morning.
They then beat Donegal side Carndonagh on Saturday afternoon by 2-6 to 1-3 to move into the semi-final.
Here, the young Barrowsiders faced Errigal Ciarán where they triumphed on a scoreline of 2-4 to 0-8 to send them to the final.
Graiguecullen took on a highly fancied St Nicholas' of Wicklow in the final yesterday and they proved too strong, winning by 3-12 to 0-3 in the end.
R1 – Graiguecullen 4-9 Belcoo 0-1
R2 – Graiguecullen 4-6 Wolfe Tones 1-11
R3 – Graiguecullen 4-6 Wolfe Tones (Armagh) 1-11
QF – Graiguecullen 2-6 Carndonagh (Donegal) 1-3
SF – Graiguecullen 2-4 Errigal Ciarán 0-8
Final – Graiguecullen 0-3 St Nicholas' 3-12
PANEL: Conor Harte; Tommy Deere, Cillian O'Reilly; Aaron Dorgan, Kian Lawler, Jack Byrne; Conor Kelly, John Hayes; John O'Shea, Jake Haughney, Lee Byrne; Cillian Morrissey, Ricky Timmons. Subs: Seán McGrath, James Cowan, Gerald Duggan, Joshua Drea-Bienko, Terry French, Aaron Scully-Keightley, Brandon Walsh
Division 2 Girls Football – Timahoe Ladies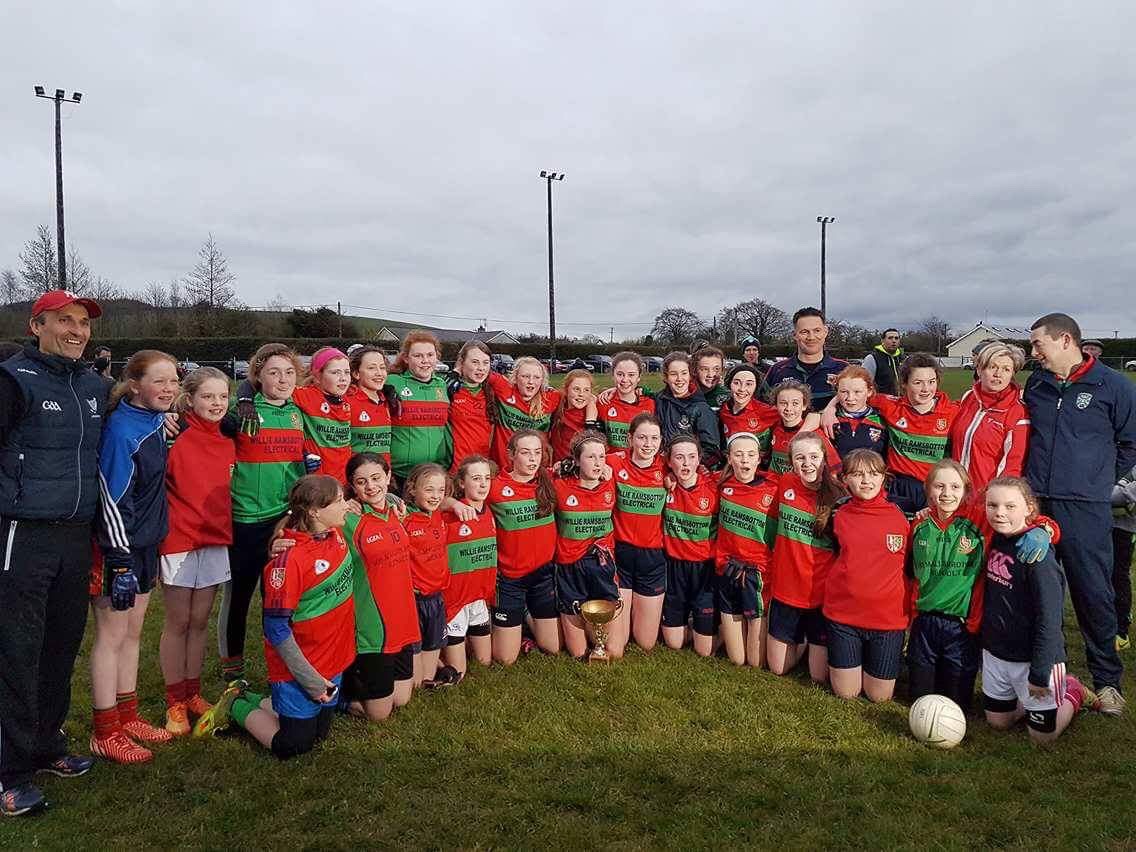 The Timahoe Ladies qualified for the Feile competition for the first time ever after they beat Portlaoise in the decider.
They were placed in Division 2 where they were based in Cavan.
They lost their opening game on Friday to Kilcullen from Kildare before beating Belturbet (Cavan) and then Ballyhaise (Cavan) on Saturday morning.
It meant they went into the cup quarter-finals but their journey came to an end when they were beaten 2-7 to 0-3 by New York on Saturday.
R1 – Timahoe Ladies 2-1 Kilcullen 5-2
R2 – Timahoe Ladies 4-9 Belturbet Rory O'Moores 1-5
R3 – Timahoe 4-10 Ballyhaise (Cavan) 0-2
QF – Timahoe 0-3 New York 2-7
PANEL: Aoibhe Brennan, Grace Scully, Laura Dempsey, Ellen Dunne; Heather Bennett, Sarah Tuohy, Gráinne McCaul, Orla Hennessy, Aoife Horgan; Sinead Goode, Edel Deegan, Kayla Darcy; Katie Donohue, Roisín Fleming, Sinead Larkin, Grace Miller, Molly Mcgannon, Mia Mcgannon, Jamie Boyle, Jayme Coyne, Megan Delaney, Emma Tuohy, Eimear Devoy, Orlaith McNamara, Niamh Fitzpatrick, Lauren Traynor, Sinead Buggie, Emma Bennett, Meave Kennedy
SEE ALSO – Laois strike late in injury time to beat Carlow