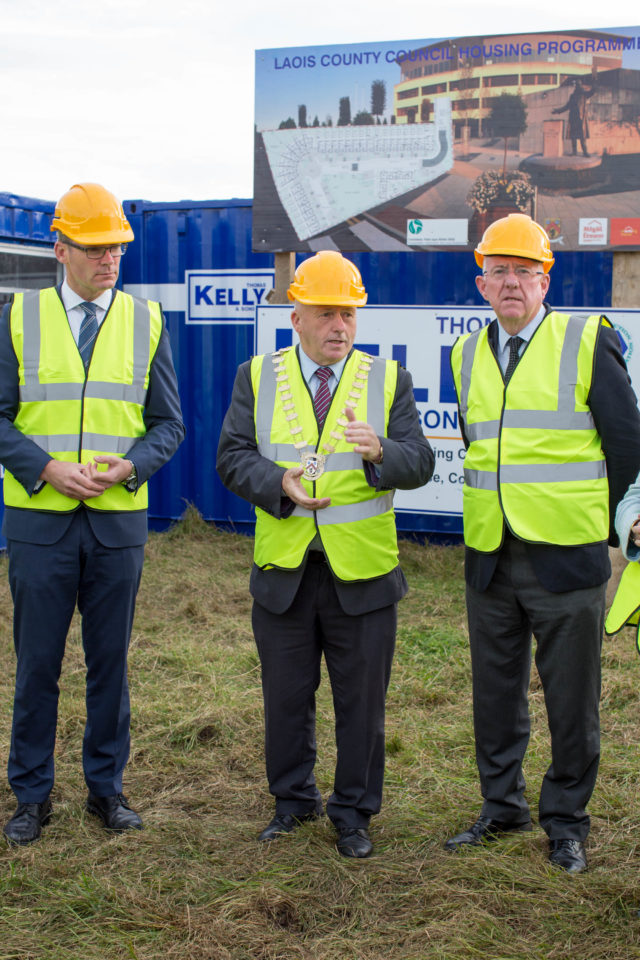 Tributes were paid to Tom Mulhall as he finished up in his role as Cathaoirleach of Laois County Council on Monday afternoon.
The Emo man, who represents the Graiguecullen-Portarlington District, said it was a great honour to serve in the role and that got immense pride and enjoyment from his year as the county's first citizen.
"I knew from the start that it was only for year," he said in what was his final address as chairman. "But I thought it would go on forever. Anyone I was talking to recently were saying 'you haven't long left now'.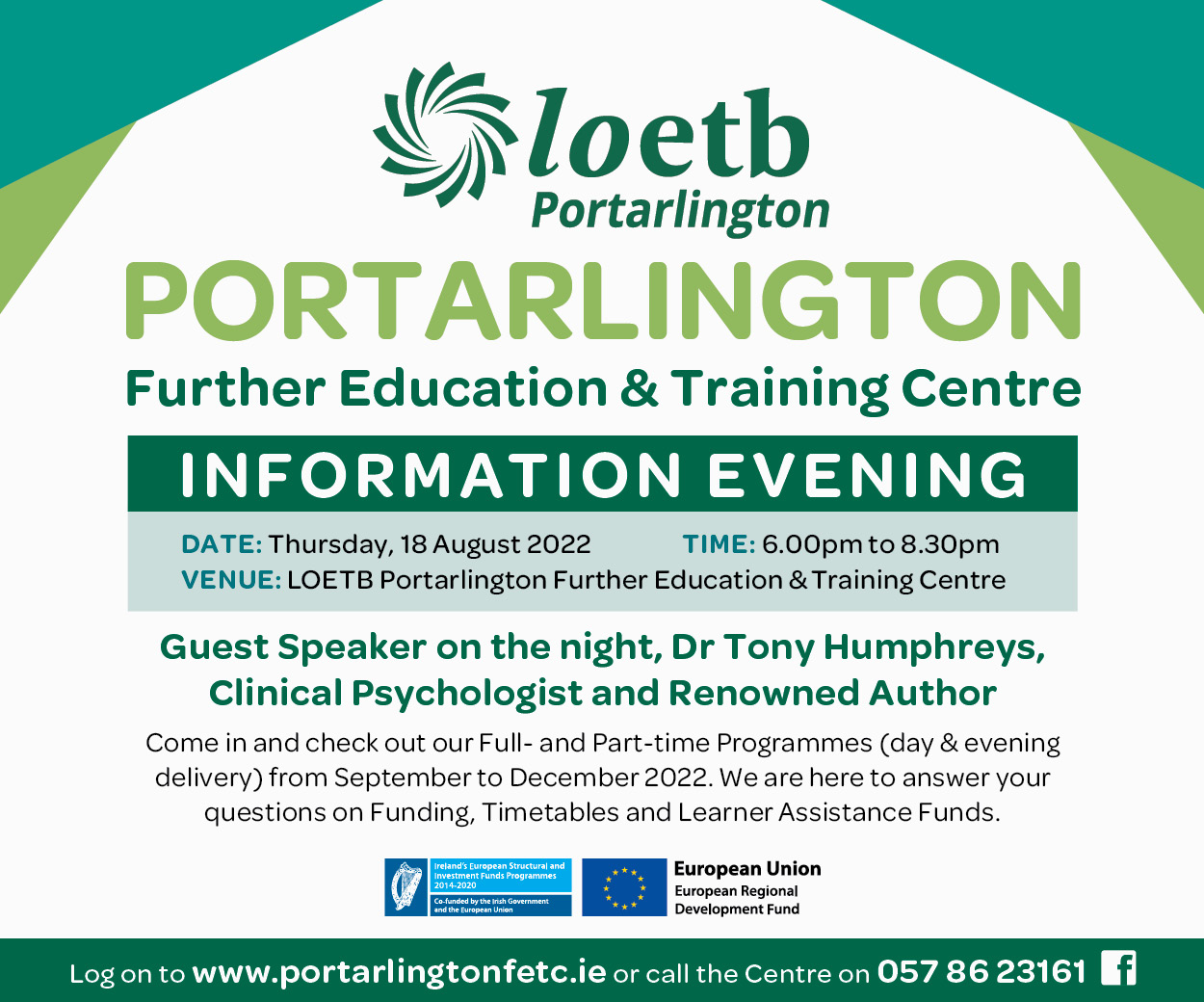 "It was a great year, an enjoyable year. Although it was very demanding on time, it was a great honour to represent Laois County Council at functions around the county."
In what was a typically good-humoured speech, he recalled some of the highlights of the year. He put particular emphasis on the Student Enterprise awards, Ireland's Best Young Entrepreneur and the first hosting of the Laois Business Awards.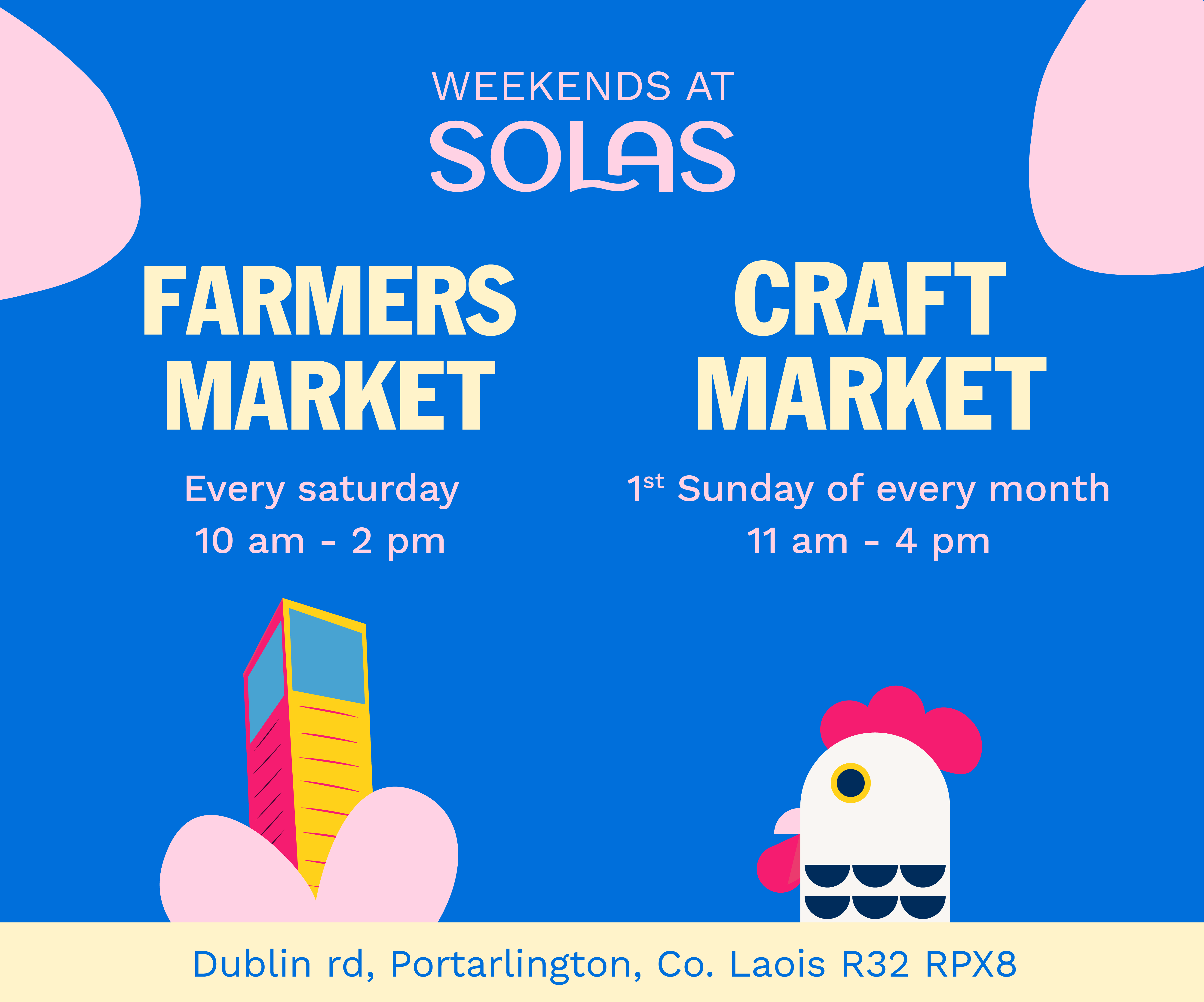 "There is any amount of talent in our county and the young people are our future. They have great ideas. We have a great future as a county. We have a great county but we may not be selling it enough. The first Business Awards was a wonderful night and goes to show quite well what we have in the county and the potential we have."
Cllr Mulhall also spoke about the council's decision to purchase 76 acres at Togher. "It's a wonderful location and great credit is due to the CEO John Mulholland for securing the loan and it got 100% approval from the members."
He also said it was "a pleasure to dig the sod in Conniberry Way in Portlaoise for 33 new houses" and to officially open 18 houses in Fruithill in Graiguecullen.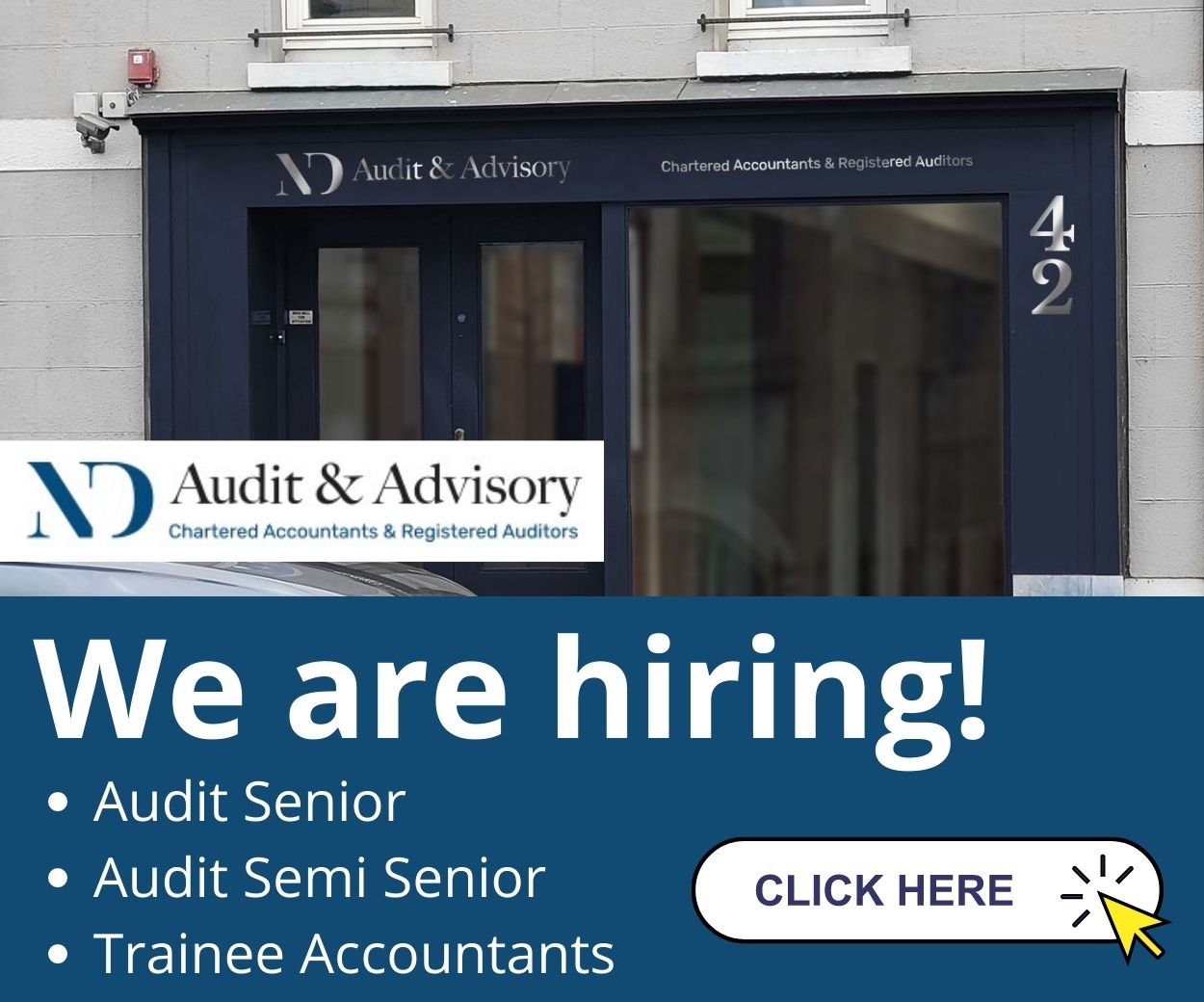 Among the receptions afforded by the council during his reign as Cathaoirleach were to Portlaoise man Zach Tuohy on his achievements in Australian Rules Football; to Charlie Flanagan on his political achievements; to the surviving Laois members of the 1966 National Farmers Association protest; to the Cooper family, owners of the Irish Grand National-winning horse Our Duke; to Nicole Turner, the Portarlington girl who competed in the Paralympic Games in Rio de Janeiro; and to the Portarlington Lions Club for their long service to community and charity life.
Cllr Mulhall also praised Michelle McCormack in Laois County Council for her assistance throughout the past 12 months. "We didn't have one argument," he said, "and she was brilliant help."
He also thanked his family for their support during his year in office – his wife Bridget, daughter Una and son Niall.
Jerry Lodge paid tribute on behalf of the Fianna Fail grouping in the council. "We would like to thank you for the impartial and professional way you conducted business. You were a good ambassador for our county and would like to express a since word of thanks from our grouping here."
His Fine Gael colleague John King also praised his efforts. "It was an honour to work with you," said Cllr King. You had occasion to ring the bell when we were out of order but I would like to say thanks to you and your family. Well done and I'm looking forward to having you back on this side of the house."
Cllr Ben Brennan, an independent councillor also from the Graiguecullen-Portarlington district, also wished Cllr Mulhall well. "You were ringing the bell so often, I thought you were on the alter," he laughed.
Cllr Brendan Phelan said, "you represented your county very well and fittingly". "You had to call me to task on using my speaking limits – but you had used up most of my time."
The good-humoured tributes continued with the contribution of Paschal McEvoy, his closest political neighbour, who said he was happy to look after all their constituents for the past year but "welcomed him back". "The photographers will miss you though," chuckled Cllr McEvoy. "You weren't slow to get into pictures!"
John Mullholland, the Council's CEO, had the final word. "You were energetic, genial and inclusive. You were highly regarded among your colleagues and I know every time you wore the chain, you said it was a privilege."
And with that Cllr Mulhall passed on the chain of office to Cllr Fleming, gathered up his things and vacated the chairman's seat.
As he said himself as he went to sit alongside his Fine Gael colleagues, "it's time to back up and go on now!"
Tom Mulhall year as Cathaoirleach
SEE ALSO – New Portlaoise library to cost €5m