An '80s disco in Stradbally will not only give you the opportunity to put on some shoulder pads and let your mullet down (if you still can), it is also in aid of a very worthy suicide prevention charity.
The '80s night in Rams Bar on Saturday, July 15 is in aid of Teac Tom – a community based suicide prevention mental health awareness & bereavement support charity providing services in Stradbally for the county of Laois and beyond.
The vital service came about through the personal tragedy of Caroline Devoy and her family, when they lost their sister and daughter, Clare O'Brien to suicide on June 29, 2015.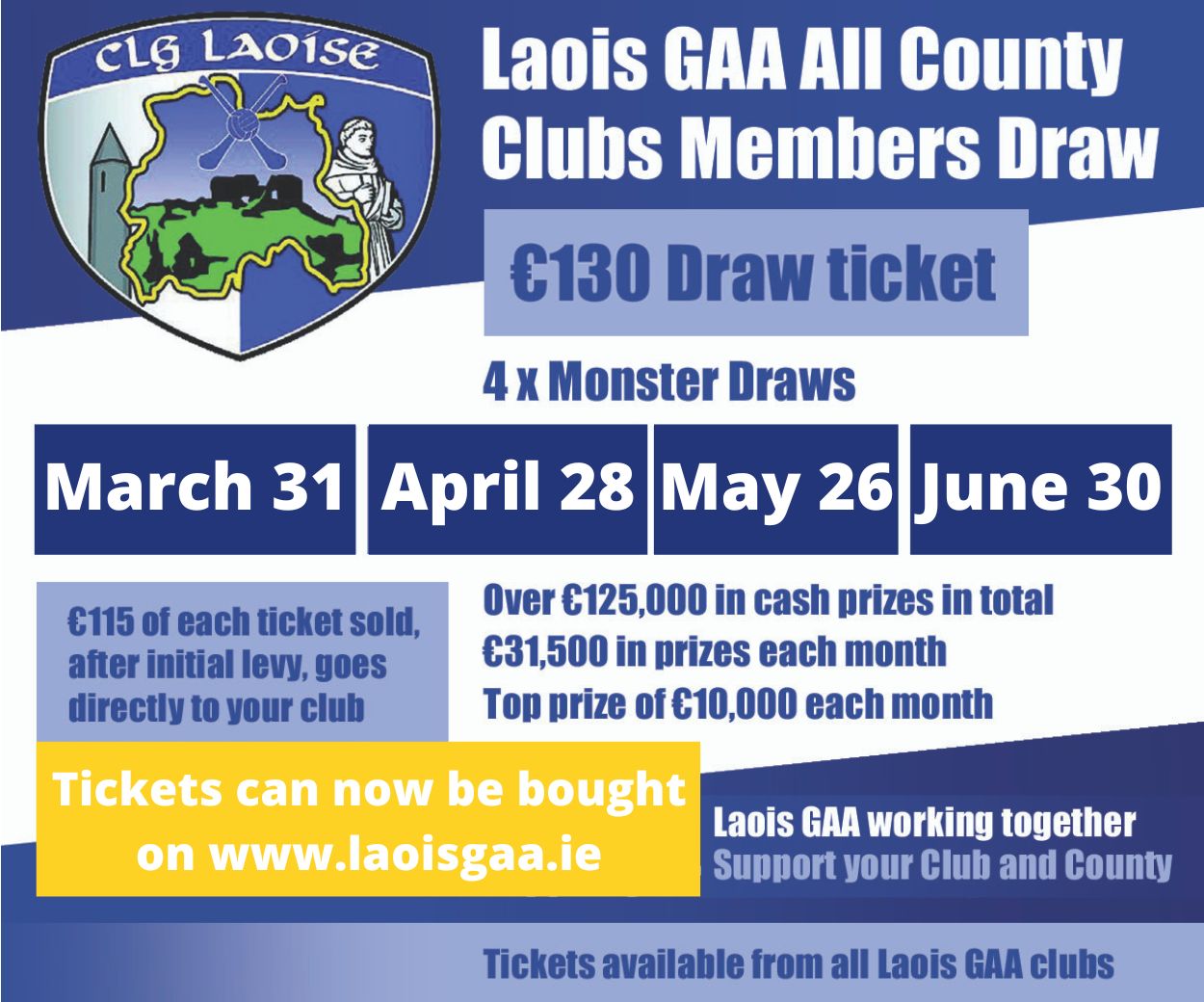 Caroline said her family was devastated and also found themselves in a terrible place, with no support services available.
Having endured such a tragedy and then being made painfully aware of the lack of bereavement support, Caroline was determined to do something locally.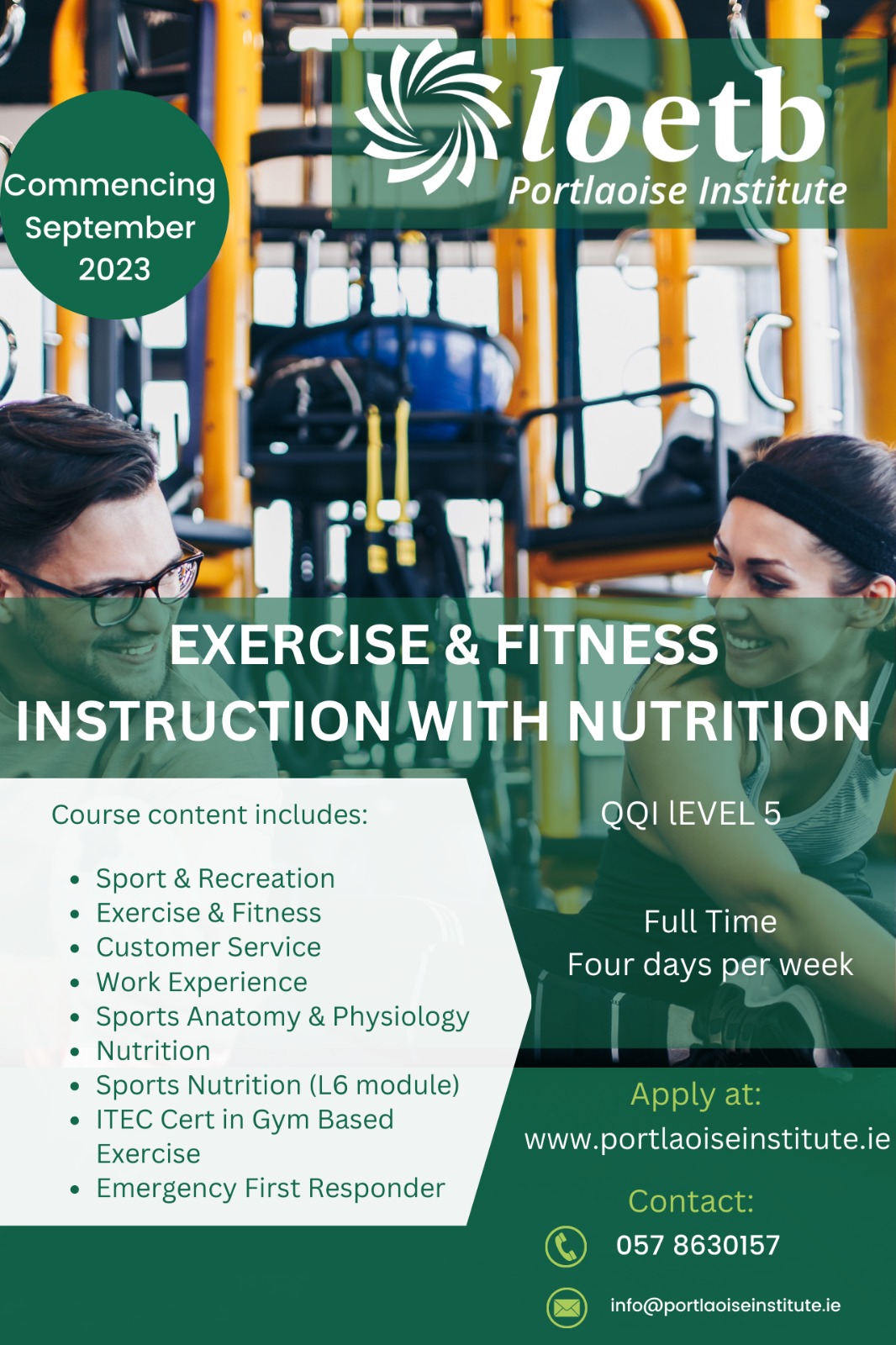 Proud
"I said I have to do something that my sister would be proud of," she said.
Following discussion among the family members, it was decided to hold a tribute to Clare through an '80s music event in aid of Console, the charity which was providing suicide support at the time.
However, this was around the time the scandal involving the charity broke, which left Clare and her family in a spot. They were put in touch with Angela Hayes, the founder of Teac Tom, and immediately Caroline was impressed.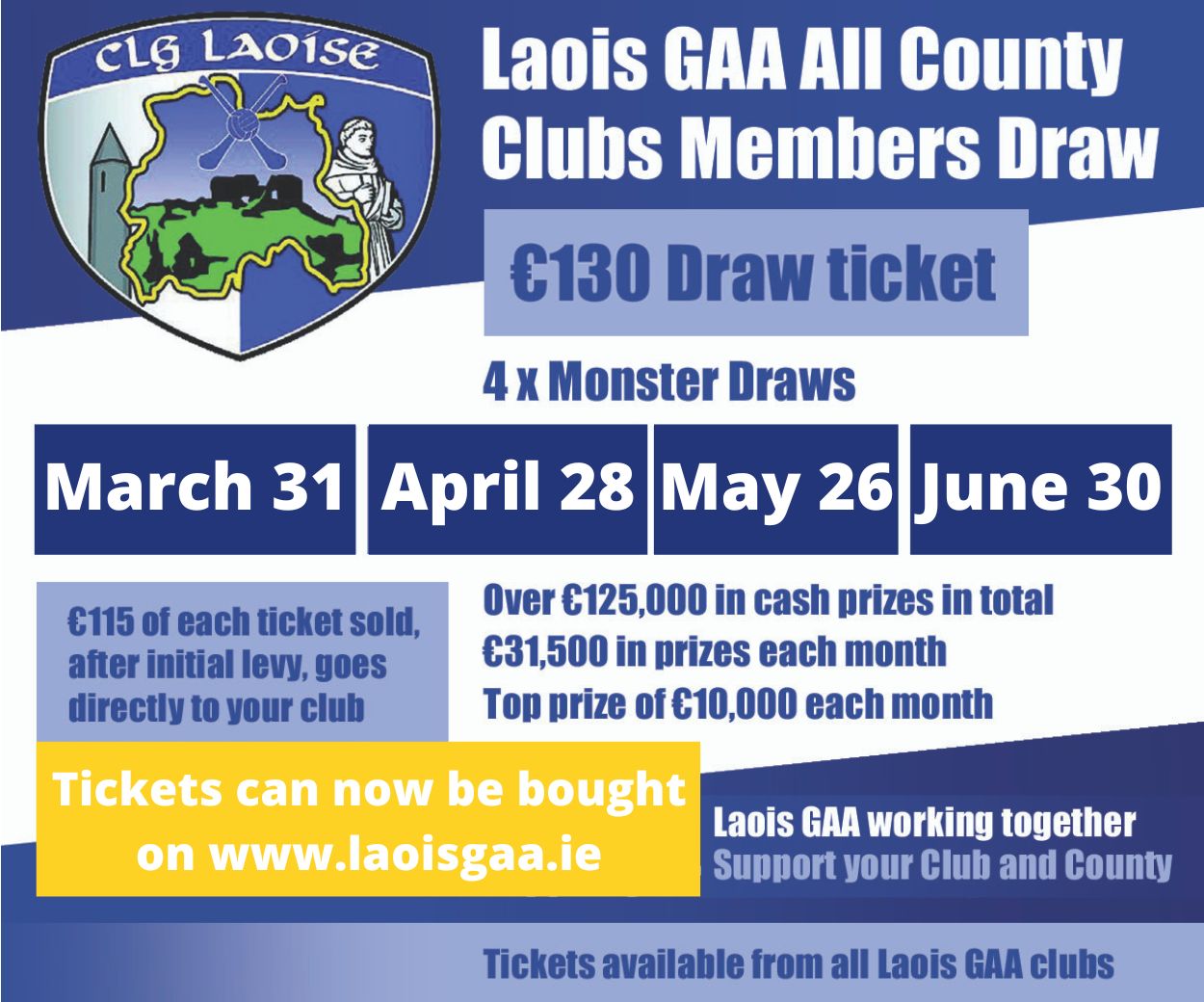 "She was extremely welcoming to me and my son and got me thinking, if only we could have something like this in Laois," Caroline said.
She broached the possibility with Angela of sharing some counsellors and the response was "absolutely, no problem".
Things grew from there and with the help of her employer, Liam Kelly, along with Fr Sean Kelly, the local St Vincent de Paul and Cllr Paschal McEvoy, a premises was secured above the SVP shop to provide local services.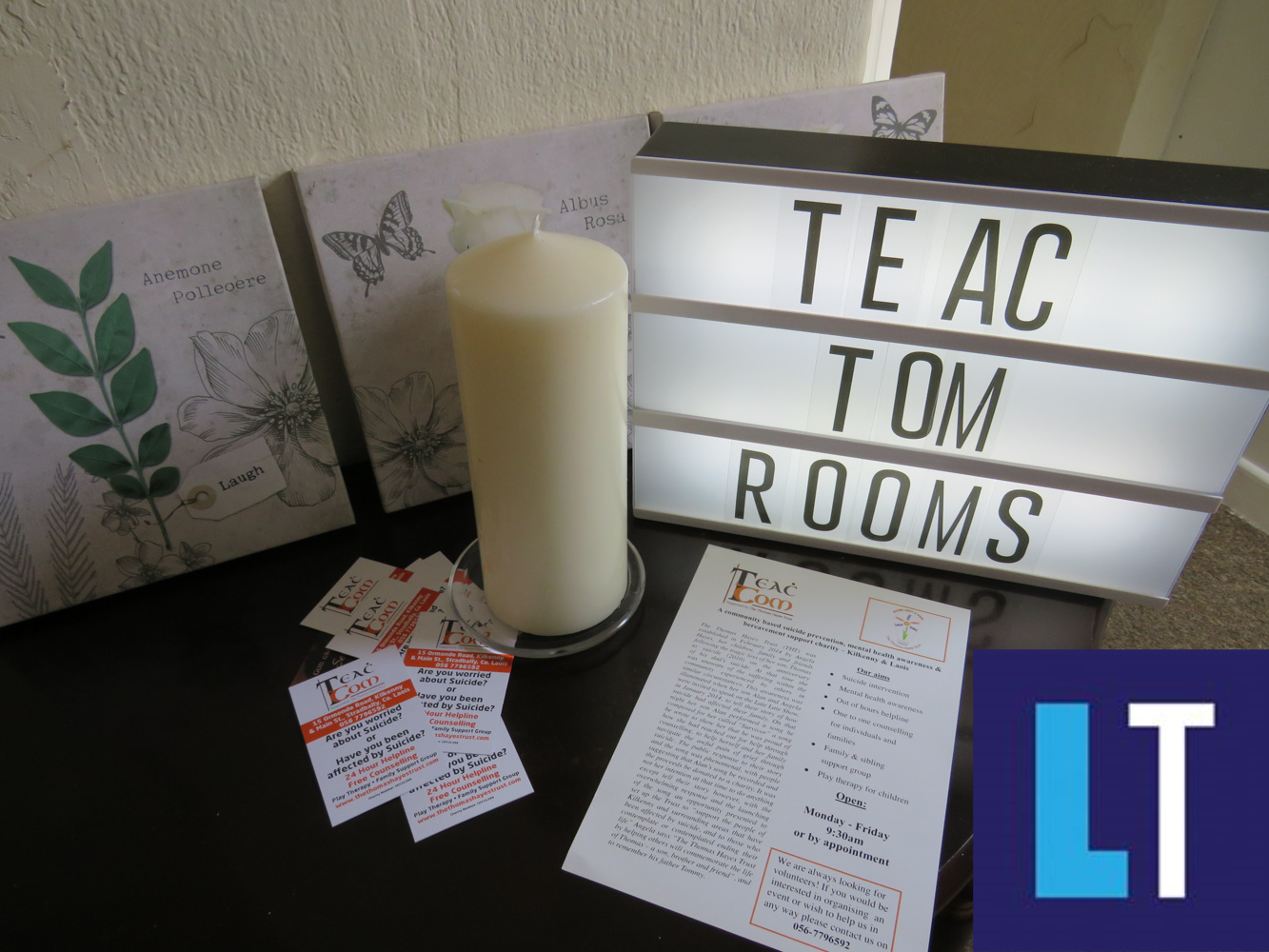 Teac Tom now provides monthly group meetings as well as one to one counselling, family and sibling support group and play therapy for children.
Caroline explained that the organisation aims to provide suicide intervention, raise mental health awareness and also support for people touched by suicide.
"People are so vulnerable," Caroline said. She added that a significant thing in Teac Tom's favour is that services are provided free of charge.
"People can be struggling financially and may put off looking after their mental health as they have other bills to pay. They say to themselves, I will be alright next week," Caroline said.
However, she said it is vital that people realise when they are not feeling like themselves and get help.
Another important service provided by Teac Tom is an out of hours helpline which can offer support, particularly during difficult times.
"So many people in every community have lost a relative or a loved one through suicide and many people have been left in devastating circumstances," Caroline said.
Caroline paid tribute to the service Teac Tom provided for her. "They taught me how to deal with my grief," she said.
She says that her family, and her husband – who was a rock for her – gave her great support, but help from professional counsellors is invaluable.
Sacred
The service provided in the welcoming Teac Tom environment is hugely beneficial. "It is somewhere that you are able to vent your concerns and then can leave them there. You can have that sacred place," Caroline explained.
And because she found the service so beneficial, Caroline wants to give something back. Now that the rooms are up and running in Stradbally for a number of months, funding is vital to continue the service.
This is why support for events such as Saturday night's '80s disco is so important.
Tickets for the event cost just €10 with finger food, spot prizes and a prize for the best dressed man and woman.
DJ Richie Shirley will be providing the music from an era that provided such diverse music ranging from U2, The Pixies and The Cure to Stock Aitken Waterman acts like Kylie Minogue and Rick Astley, not forgetting the new romantics like Duran Duran.
Tickets are available from Rams Bar, Phelans Shop, Simpsons or directly from Caroline. All donations will be gratefully accepted.
The night will run from 8.30 until late – with fancy dress optional. You can check in your street cred at the door, but it will all be in aid of a very worthy cause.
SEE ALSO – A Portlaoise business is helping to organise a serious fundraiser for Down Syndrome