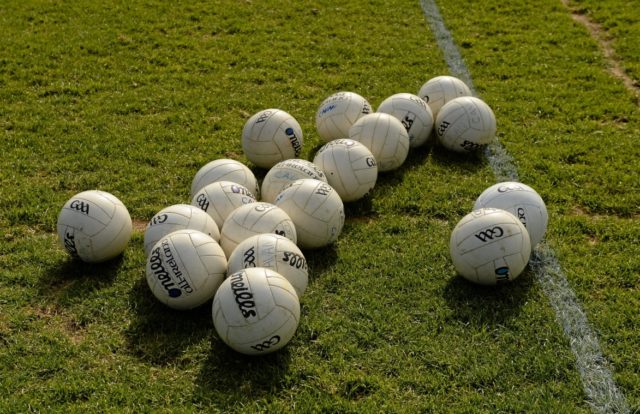 We had 19 championship games between junior and intermediate last week with all bar one of our sides in the rankings in action.
Spink were the only team not to play, as they are in Group D of the JFC which is a three team group.
So sadly for them they were unable to improve their position but there has been wholesale changes elsewhere.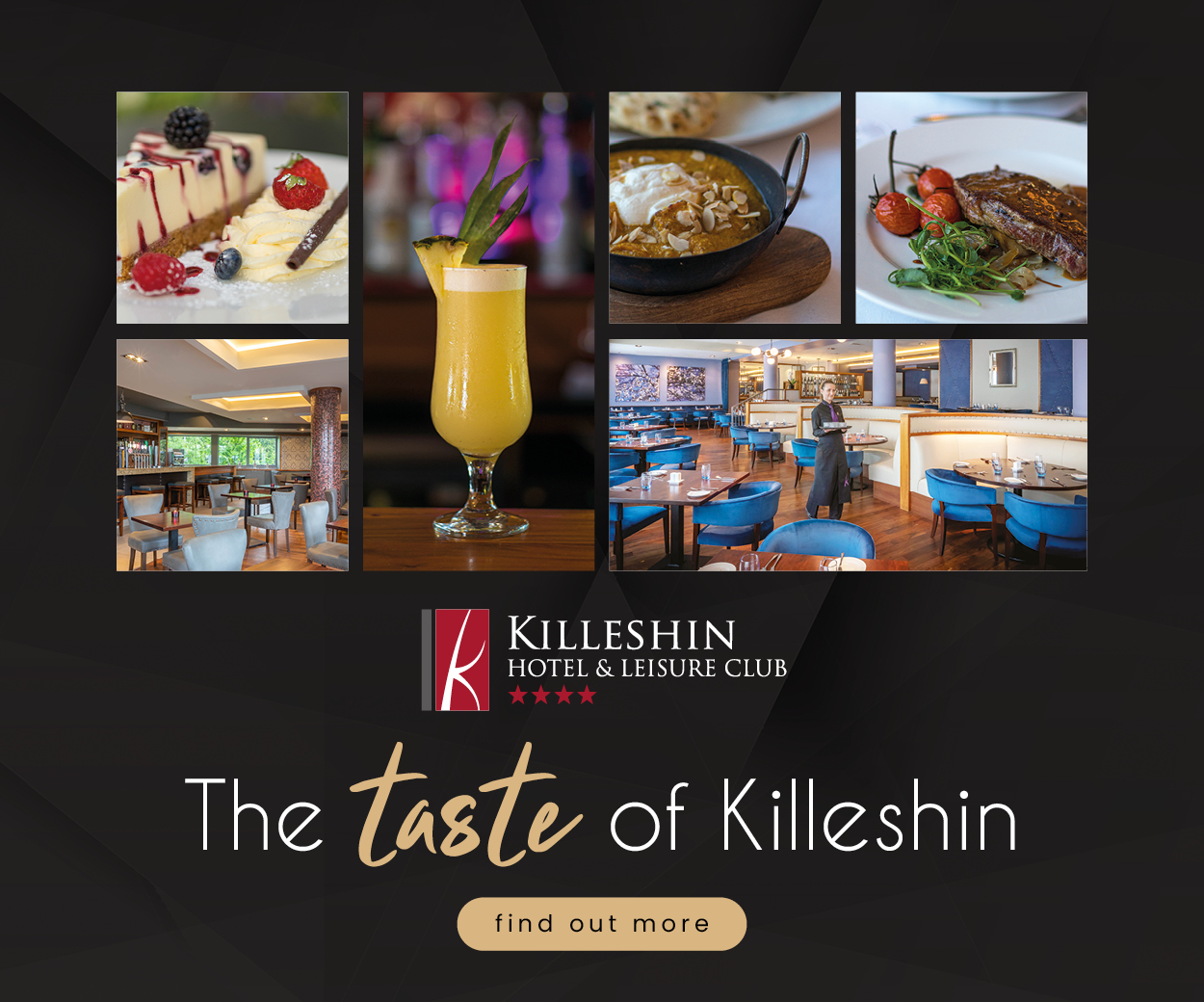 We had at least one shock result in each of the three championships and these will be reflected below.
Agree? Disagree? Be sure to let us know: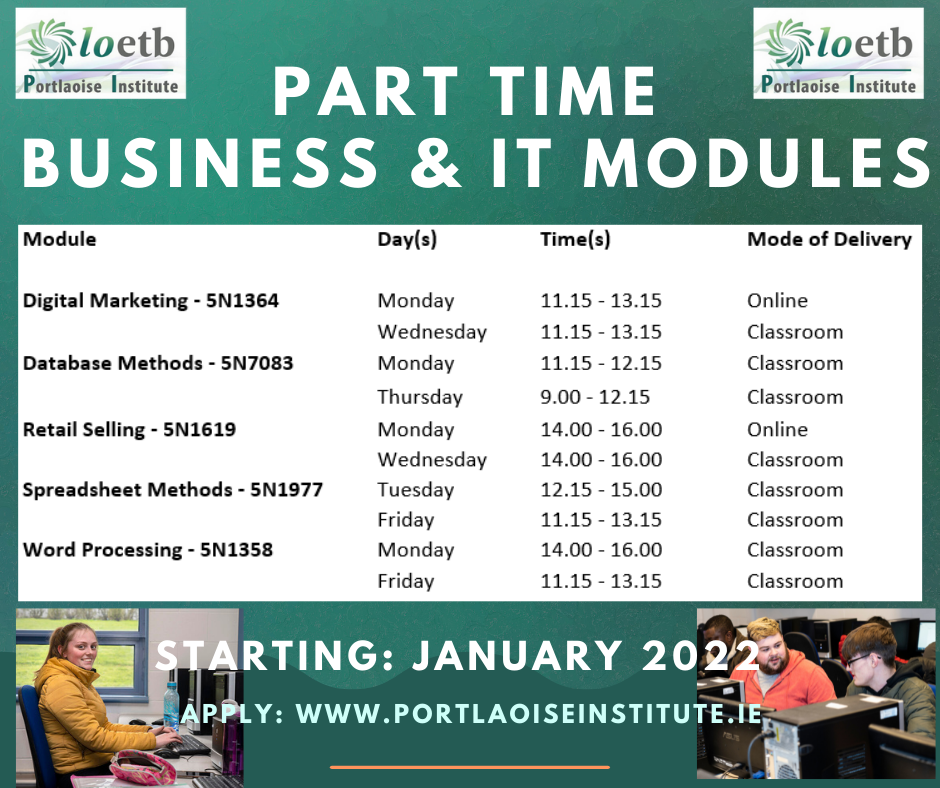 39 – Spink (Down 1)
It isn't so long ago that Spink were an intermediate team but they were really disappointing in the Junior championship last year. Whether it was their Gaels association with Crettyard or their success with Ballinakill in the hurling, they just don't seem to be the force they used to be. They pulled out of Division 3 and will certainly need the Ballinakill hurlers on board if they are to turn things around. They will have the chance to move up the rankings though if they beat Portlaoise next week.
38 – Killeshin (Second Team) (Down 1)
Killeshin's second team played in Division 3 of the ACFL and struggled for much of it – shipping big losses against Graiguecullen and Mountmellick. And they didn't get off to the greatest of starts last week either – going down by 2-15 to 2-10 to Ballylinan.
37 – Stradbally (Second Team) (Down 2) 
The second string of the current senior county champions made the last eight of the Junior 'A' competition last year but they find themselves in a very competitive group containing The Heath and Park-Ratheniska this time so they may not advance beyond it. They were hammered by the former last week and must now beat Ratheniska to have any chance of advancing.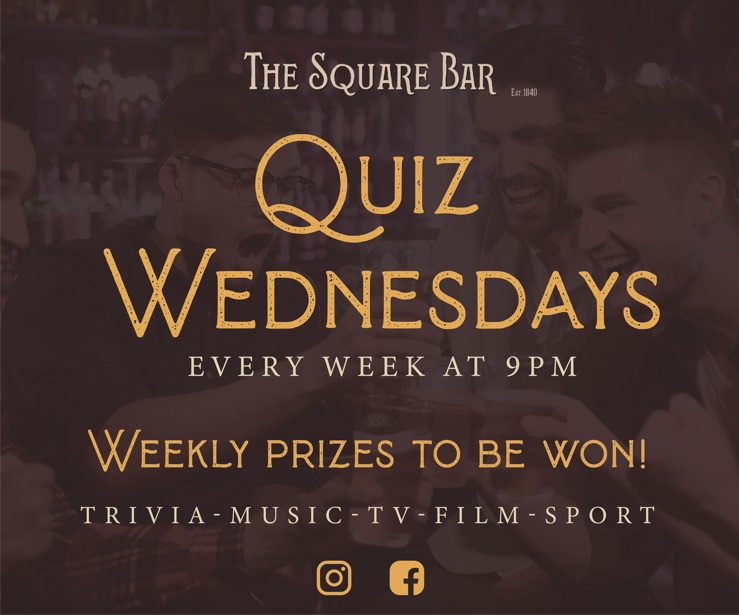 36 – Portarlington (Second Team) (Down 2)
After a rise last time, Portarlington are down 2 places now. A bit like Killeshin, this is a young team who struggled at the beginning of their Division 3 campaign. However, they got going in the second half of the season to finish mid-table. But they suffered a big defeat at the hands of Kilcavan and with Graiguecullen looking strong, it will be difficult to see them advance.
35 – Ballyroan-Abbey (Second Team) (Up 1)
It's extremely rare that a team who loses actually manages to rise a place. But Ballyroan-Abbey put it up to a very fancied Graiguecullen side last week and a win over Portarlington would have them right back in the competition. Ballyroan-Abbey beat O'Dempsey's third team to win Division 4 a few weeks ago too.
34 – Camross (Up 4)
Camross are junior B champions and they almost made an incredible winning start to life as a junior club. Martin Deegan's men were without Rob Tyrrell and Ciarán Collier but they almost beat Park-Ratheniska last week. In the end, the pre-tournament favourites needed a late Seán Tynan free to snatch a draw. Camross won Division 5 a few weeks ago and if they can beat The Heath next week, they could go far in this competition yet.
33 – Portlaoise (Third Team) (Down 3)
The Town's third string continue to fall down the ladder and have dropped five spots since we started. They reached the semi-final of the Junior championship last year before bowing out against Park-Ratheniska. After a great start to Division 3, they tapered away in the end and carried that form into last weeks' 1-15 to 0-5 defeat to O'Dempsey's. They must beat Spink next or they are eliminated.
32 – The Harps (Down 1)
The Harps exited the junior championship early last year but, buoyed by the promotion of three Laois minor players this year – Ciarán Comerford, Daniel Comerford and Podge Delaney – we primed them as the surprise package of this year at junior level. However, they suffered a 3-13 to 1-6 defeat to St Joseph's last week and will have to beat Ballylinan next or it will all be over.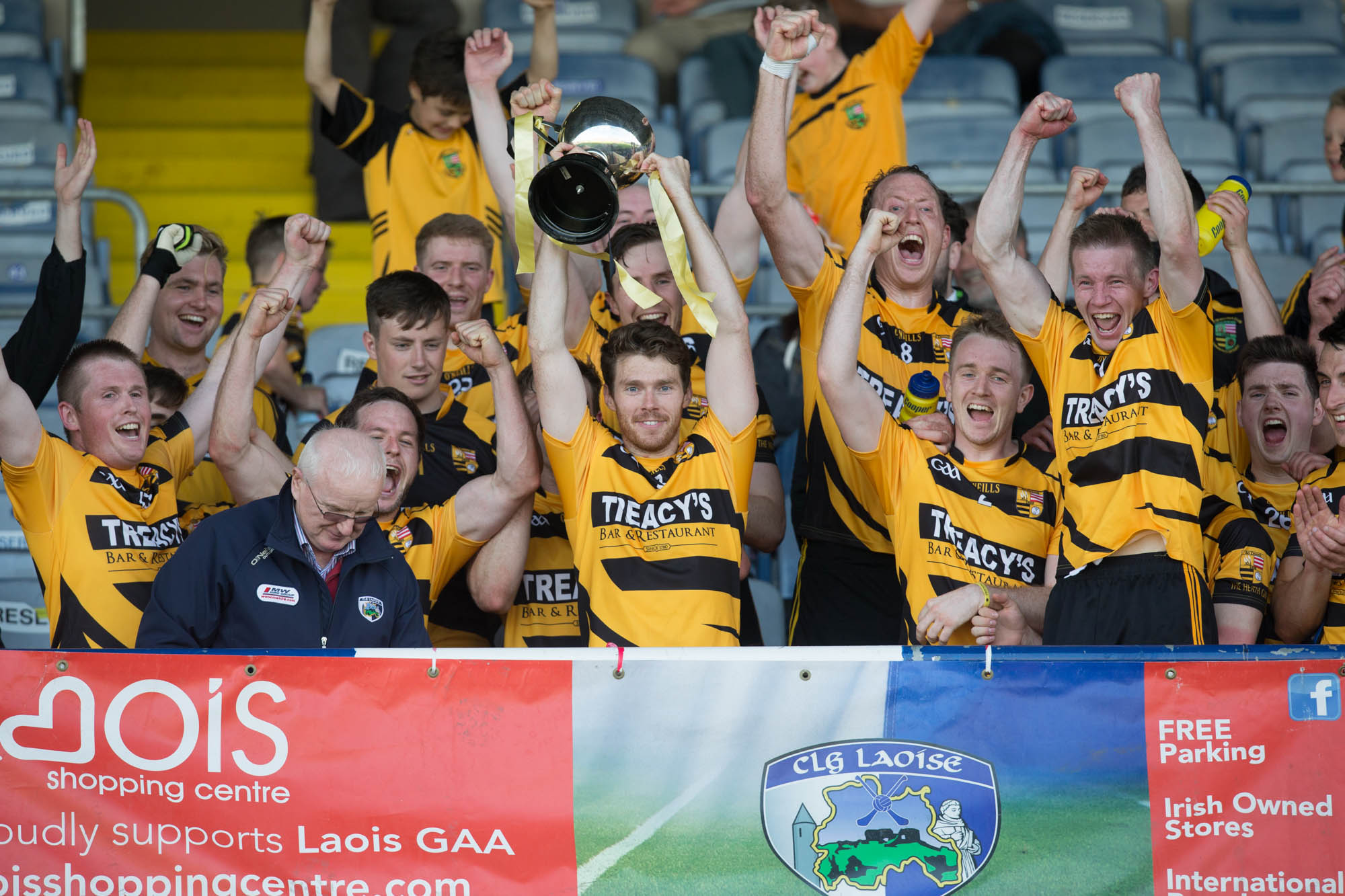 31 – Ballylinan (Second Team) (Up 2)
Ballylinan are on the rise again after they began the junior championship with a comfortable win over Killeshin. They achieved a fourth placed finish in Division 3 earlier this year and a win over The Harps next will seal a quarter final place.
30 – The Heath (Second Team) (Up 1)
It was worrying to see this team pull out of the league this year but they put that behind them to record a big 4-13 to 0-7 win over Stradbally last week. The Heath's second team were intermediate a few years ago and are one of the more consistent second teams out there.
29 – Park-Ratheniska (Down 3) 
Park-Ratheniska began the year as our favourites to win the Junior championship having just been edged out by a very good Rosenallis side last year. They didn't have the greatest Division 2 campaign however and that continued when they scraped a draw against an under-strength Camross side. They must beat Stradbally next week to get back on track.
28 – O'Dempsey's (Second Team) (Up 1)
Another rise for the Killenard men. O'Dempsey's are in a three-team group along with Spink and Portlaoise, the latter having knocked them out early in last year's championship. But they avenged that defeat by crushing Portlaoise by 13 points and they are well primed to reach the last 8.
27 – Graiguecullen (Second Team) (Up 1)
Another team who were intermediate until a few years ago. The Barrowsiders second string find themselves in Group C where they began by beating Ballyroan-Abbey. They also ended the league in pole position with 21 points out of a possible 22. And they capped that run off by beating O'Dempsey's in the decider.
26 – Kilcavan (Up 1) 
Kilcavan have yo-yoed back and forth between intermediate and junior level in the last number of years. The last time they were down here, they stunned Courtwood as Mick Tarpey scored a hat-trick to win the final in 2013.  An ageing squad but plenty of experience needed to win the title and a real live wire up front in Jason Maher. They defeated Portarlington easily but have a tough one against Graiguecullen next.
25 – St Joseph's (Second Team) (No Change)
St Joseph's second string competed in the ACFL Division 2 where they almost gained promotion. They lost out in the championship to Park-Ratheniska last year but they began this year with a big win over The Harps. Former All-Star Tom Kelly has come out of retirement to play for them and we make them the team to beat.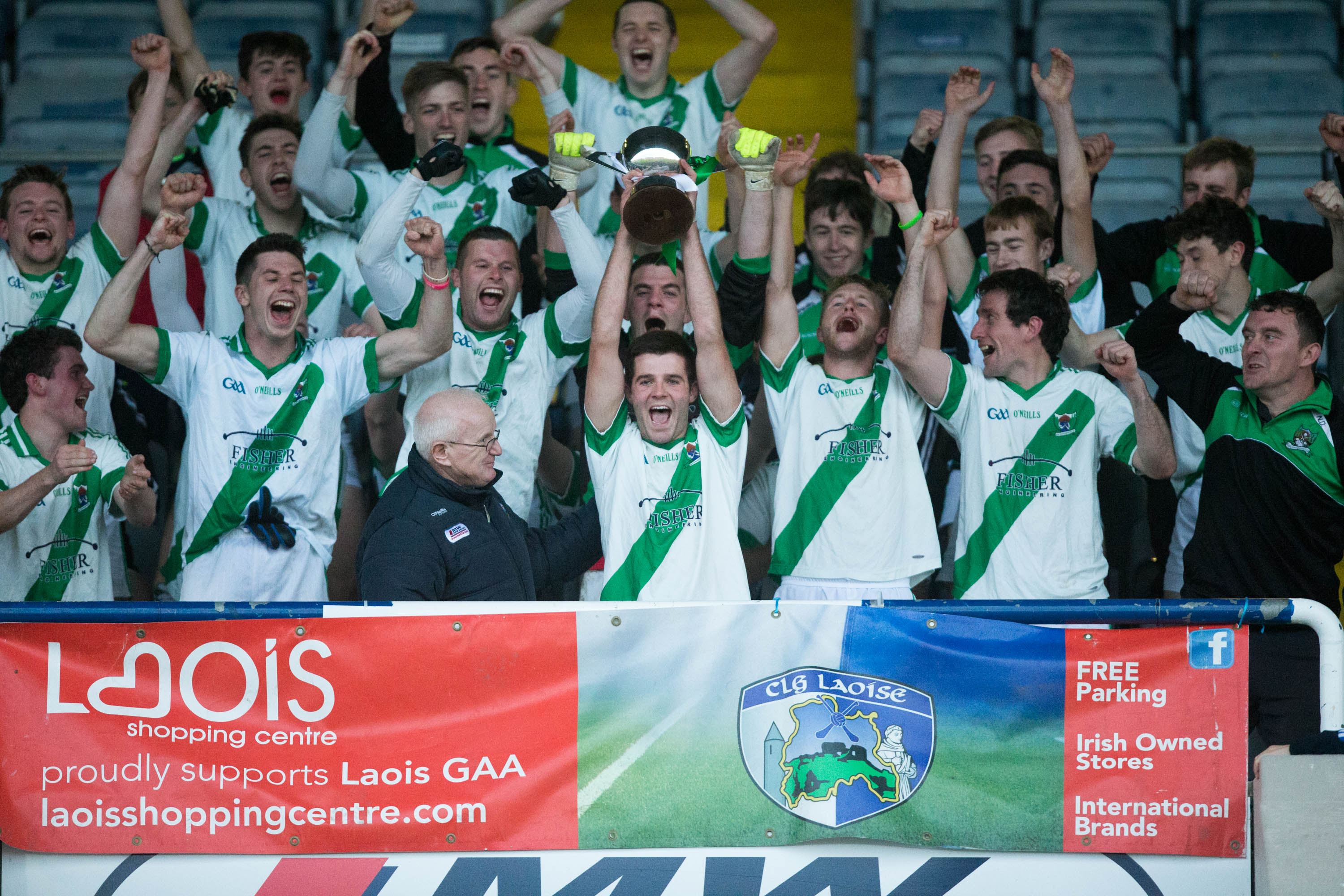 24 – Barrowhouse (Down 1)
John Larkin's men saved their Intermediate status last year by defeating Kilcavan in a relegation final and one fears they may be set for a similar fate this year. In saying that, they enjoyed a decent Division 2 – being in the promotion mix until the end. An improving side but the loss of Brian Daly to St Joseph's is certainly a big blow. They were perhaps unlucky to draw and be beaten by a Portlaoise team in round 1 which will be considerably weaker next week after losing players to their senior team.
23 – Annanough (Down 1)
Perennial intermediate side Annanough are always in the mix at this grade but have failed to make the step up despite going close on numerous occasions. They had a bad championship last year and that continued into the league, albeit in Division 1B, where they suffered relegation after pulling out in the end. They were hammered by Emo last week and have now drawn Timahoe for Round 2. It looks certain Colin Miller's men will be in the relegation decider.
22 – The Rock (Up 2)
A team who loses rarely rises but it was the performance that The Rock put in which will undoubtedly give hope to their supporters. They lost all of the Division 2 games resulting in relegation and although Des Shaw's side also lost their first round game against Courtwood, they showed enough to say they could beat somebody. Doing so against Barrowhouse would get them back into it.
21 – Courtwood (Down 1)
Strange to see a side who won actually fall but we will come to the reason why. A coming side with representatives on Laois teams at all grades. They finished third in Division 2 under new manager Eddie Kinsella and are boosted by the inclusion of minor players like Alan Kinsella and Rory Doyle. They beat The Rock, albeit unconvincingly, and with doubts over the fitness of Luke Doyle and Danny Luttrell still away travelling, they may get it hard to beat Rosenallis next time.
20 – Portlaoise (Second Team) (Down 1)
Such is the strength in depth of the Town's resources that their second team can easily consider themselves as contenders to win the Intermediate championship this year. They were just pipped by a late O'Dempsey's penalty in the semi-final last year and they will certainly go close again if they keep a consistent team together. They defeated Barrowhouse in Round 1 but have since lost Shane Smyth and Kevin Fitzpatrick to the seniors so will be weaker from now on.
19 – Timahoe (Down 2)
It's amazing to think that Timahoe, a team with four players on the Laois senior football squad, are embarking on their fourth year in the second tier of Laois football. In each of those years, they have lost to eventual winners but that is of little consolation to a team who would consider themselves capable of challenging for senior honours. They made a dreadful start by losing to Rosenallis last week and will look to get the show back on the road by beating Annanough.
18 – Rosenallis (Up 3)
We spoke earlier about the difficulty for teams moving up from a grade below, but if any team can bridge that gap at the first time of asking – it would be Rosenallis. They caused a shock by beating Park-Ratheniska in the Junior final last year but went on to reach the All-Ireland quarter final after winning the Leinster club final. They carried on that by getting the better of Timahoe in Round 1. They now face Courtwood where a win would put them in the semi-final.
17 – Clonaslee St Manman's Gaels (Up 1)
Clonaslee-St Manman's performed miracles to preserve their senior status last year – defeating Emo in the relegation semi-final. A small club with plenty of dual players they rarely feature strongly in the league and endured a difficult Division 2 campaign this year. They have formed an unlikely partnership with Annanough to make a Gaels team for the championship this year. They took on St Joseph's, one of the sides fancied to win the senior championship, in round 1 and showed enough to suggest they will be competitive and could yet surprise somebody yet. They face Crettyard Gaels in Round 2.
16 – Emo (No Change)
If anybody had to predict that Emo, a team who were within a kick of a ball of beating Portlaoise in the 2015 senior football final, would be relegated 12 months later – they would have been told they were mad. Yet, that is exactly what happened. Paul Lawlor has taken over as player manager this year and his reign began well with Emo reaching the Kelly Cup final, which they narrowly lost to St Joseph's, and having a solid if unspectacular league campaign. They got their IFC campaign off to a winning start against Annanough and will be favourites to beat Portlaoise next.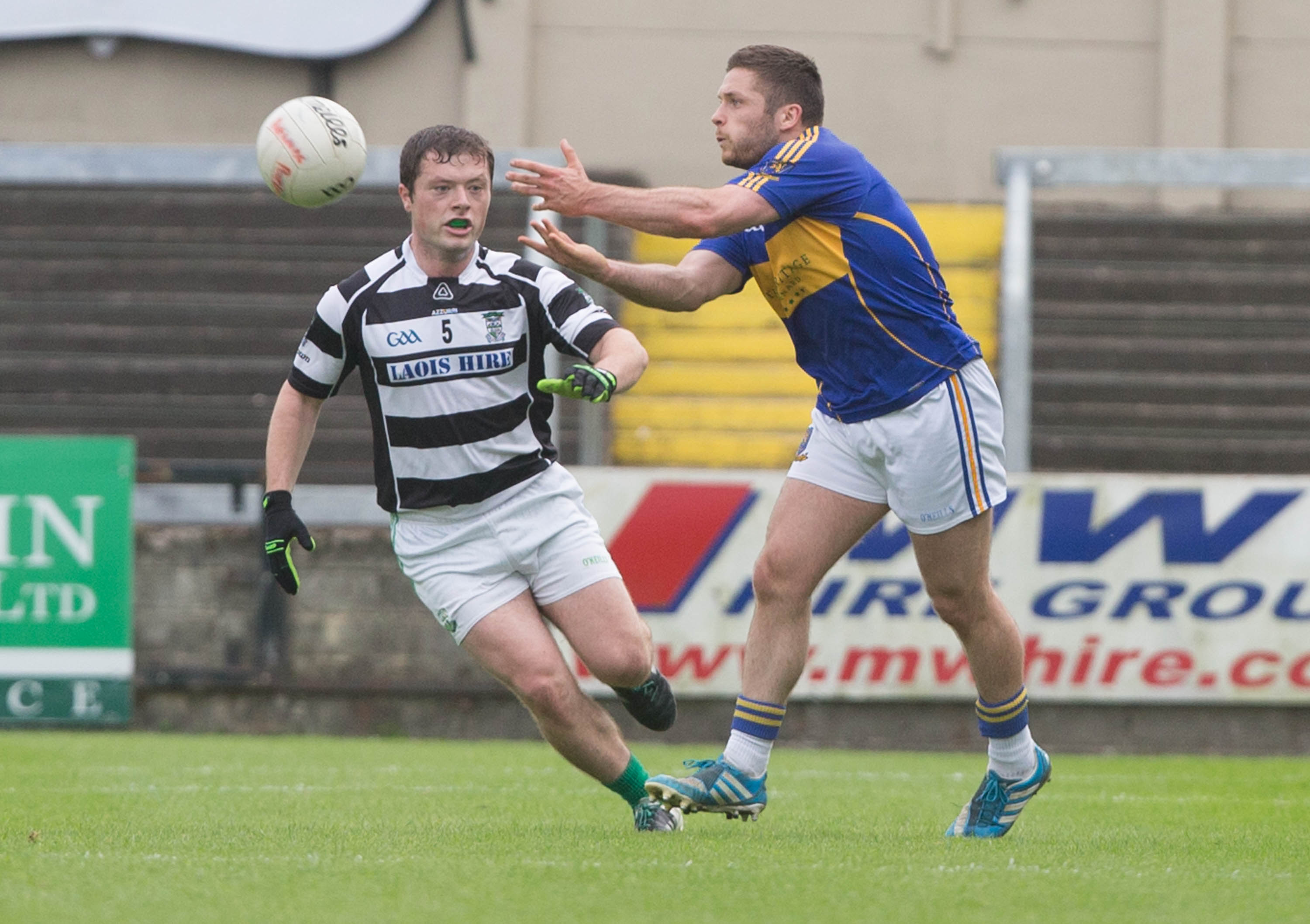 15 – Ballyfin Gaels (No Change)
Donnacha Phelan's young side preserved their senior status by thumping Emo last year and could well have progressed further only for a narrow defeat to eventual semi-finalists Crettyard Gaels. They faced a very tough opener against O'Dempsey's and although they lost by six points, there were signs that they could win a game if they improved at the back. They have county champions Stradbally in Round 2 so will once again be firm underdogs.
14 – Mountmellick Gaels (Down 1)
Like all Gaels teams, it's hard to know what way they are going to go until they play their first match – but what we saw from Mountmellick Gaels in Round 1 wouldn't inspire confidence. In the senior championship last year, they lost to Ballyroan-Abbey but beat The Heath before bowing out to St Jospeh's. Their Division 2 win saw them climb but they were brought back down to earth by an impressive Ballylinan team.
13 – Crettyard Gaels (Up 1)
Crettyard lost their first game of the SFC but they really should have drawn it if not won it. They had four chances to force a replay against Ballyroan-Abbey but squandered them all. The Gaels were the surprise package of the 2016 Senior football championship – reaching the last four for the first time in their history. As Crettyard, they suffered relegation to Division 2 of the league which didn't bode well. They face Clonaslee-St Manman's Gaels next though and a win would get them back on track.
12 – Killeshin (No Change)
Mark O'Regan's team are full of youth and they seem primed to become a big force in Laois club football in the coming years. They finished third in Divison 1B of the league and they clashed with neighbours Graiguecullen in the first round of the Senior championship. They mounted an incredible second half comeback but just fell short. They face neighbours Kilcruise next in another mouth-watering affair.
11 – Arles-Kilcruise (No Change)
For a number years, Arles-Kilcruise were the only team who could lay a glove on Portlaoise. But unfortunately for them, almost all of their better players are the wrong side of 30 now. They showed their age in the first half against Portlaoise, conceding three goals but they battled back well in the second half. It will be interesting to see where they go from here.
10 – Arles-Killeen (Down 4)
A bit like their neighbours Arles-Kilcruise, Arles-Killeen have an ageing squad. But in Donie and Paul Kingston, they have two of the top forwards in the county. In Donie's case, you could even say in the country. But even he couldn't hep them get past Portarlington after extra time last night. They now play Mountmellick Gaels and must win to get back into the championship.
9 – Portarlington (Up 1)
Portarlington are a bit of a funny team. They have enormous potential but have failed to deliver in recent years. They should have beaten Arles-Killeen last Saturday and then got the better of them in the replay last night. So perhaps they have turned the corner. Noel Coss' side showed they could cause teams problems in both of those games and they will have the chance to beat the side directly above them in this list the next day.
8 – Ballyroan-Abbey (Up 1)
Up one place but fail to move higher due to the fact that they were aided by some poor Crettyard shooting in their opening round win. Ballyroan-Abbey are under the stewardship of Pat Ryan this year and were only narrowly beaten by Arles-Killeen in last year's championship. They play Portarlington next and that promises to be an exciting affair.
7 – Ballylinan (Up 1)
Ballylinan reached the quarter final stage of the championship last year and they could be poised for a similarly progressive season this year. They won Division 1B of the ACFL and enjoyed a comfortable win over Mountmellick Gaels in round 1. Their big test will come in their next game against St Joseph's.
6 – Graiguecullen (Down 1)
Pádraig Clancy has taken the reigns in Graigue this year and the Timahoe man began the league well, tapered off in the middle, before finishing strongly. Which was almost a mirror of their win over Killeshin. Started strong, dipped and then ended well to win. They now have The Heath and a win there will make them seem like real contenders.
5 – Stradbally (Down 3)
The big fallers in our list are county champions Stradbally. Martin Murphy's men were comprehensively defeated by The Heath last week as the defence of their crown got off to a very bad start. Five of the team who won the county final did not start and of those, they will have Darren Maher back from suspension while Garry Comerford is sure to be in from the start next time. They play Ballyfin Gaels next but they must not underestimate them.
4 – The Heath (Up 3)
Donie Norton's men have gone full circle. The Heath came into last year's championship as the main contenders to Portlaoise but lost to them in Round 1 and were almost relegated. This time they took on the reigning champions and won. With Evin Keane due back soon from the USA, things are looking up for The Heath and a win over Graiguecullen next would make things very interesting.
3 – St Joseph's (Up 1)
It wasn't as easy as they might have liked, but St Joseph's did eventually manage to get the better of Clonaslee-St Manman's Gaels in round 1. They did it without Matty Campion, Adam Campion, Michael Keogh, Danny Hickey, Kevin Campion and James Doyle too. While the first four of the group are due to be available at some stage, it is unclear when. Joseph's will also be sweating on the fitness of Brian Daly who hobbled off with a ankle injury. They face Ballylinan next and that will tell just how good they are.
2 – O'Dempsey's (Up 1)
O'Dempsey's are Division 1A league champions and they began their championship campaign positively by beating Ballyfin Gaels. They did it without Conor Meredith who is due back to full fitness shortly. Peter Brady's side have progressed well under him this year and they will now face title favourites Portlaoise. How they fare in that game will give us a clear indication of where they are at.
1 – Portlaoise (No Change)
In life, they say that nothing is more dangerous than a wounded animal – and Portlaoise are certainly wounded after what happened to them in 2016. They were two points up and had their tenth senior football title in a row within their reach when Jody Dillon scored that goal which gave them no time to recover. They won their first round tie reasonably well against Arles-Kilcruise as manager Malachy McNulty gave debuts to a number of players. They are certainly still the team to beat.
SEE ALSO – UPDATED: There are some big changes in our Laois club hurling rankings