Borris-Kilcotton 5-18 Clough-Ballacolla 1-9
Laois Shopping Centre SHC Round 2 
Well, well, well. That was quite the statement of intent from the county champions.
The clash of the 2016 champions and the 2015 champions was billed as the game of the weekend and while it never lived up to its billing in that regard, we got the team performance of the championship so far and an individual display from Aaron Dunphy that was one to remember.

Borris-Kilcotton had 21 points to spare at the finish and Aaron Dunphy had 3-4 to his name. Retaining the Laois SHC title has been a task too big for any club since the great Castletown side of the turn of the millennium but on championship form thus far Borris-Kilcotton couldn't have done any more to show they are fit to hold what they have.
They utterly dominated here, and although Aaron Dunphy's goal just before half time looked as if it had gone wide and not into the back of the net, they added three more goals in the second half to ram home their dominance.

While a Willie Hyland point got the scoring underway Dunphy had the first of his tally by the third minute. He capitalised on some sloppy Ballacolla defending, showed the backline a clean pair of heels and finished brilliantly to the back of the net.
With PJ Scully hitting three frees and Stephen Finan, who did a great job on Hyland all evening, coming up from wing-back to add another, Borris-Kilcotton led 1-4 to 0-2 after ten minutes.
Ballacolla would have plenty of possession in the opening half but their shooting was poor at times and their decision-making was worse. You couldn't say that about the champions and with two from Stephen Dunphy, one from Aaron and another from a Scully free, they led 1-8 to 0-4 coming up to the break.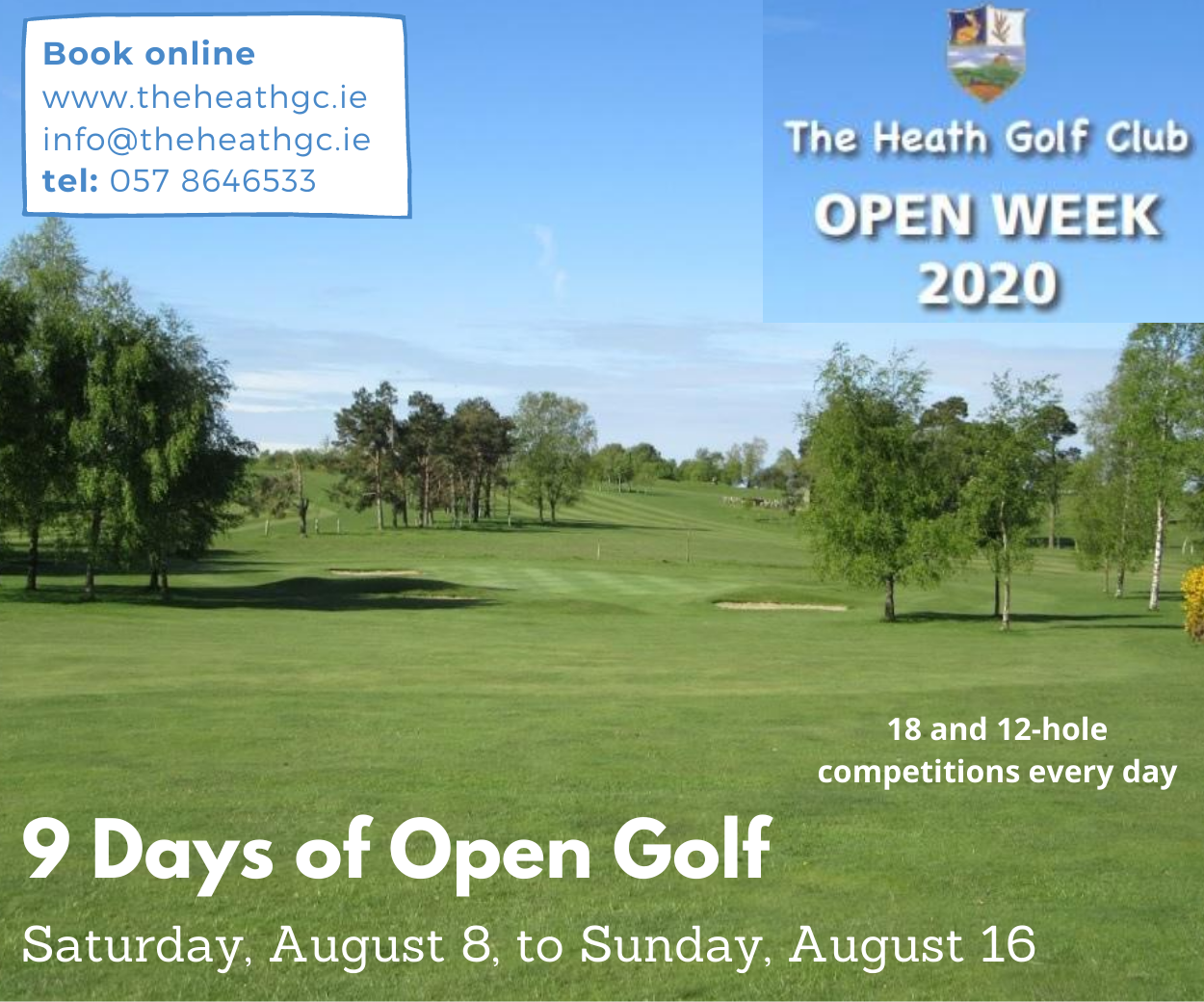 But the last score of the half was to go to Borris-Kilcotton. Dunphy won possession around the D and his shot from about 20 yards wide looked as if it might have gone wide. The umpires opted for the green flag though and despite serious protestations from Ballacolla keeper Danny Hanlon the goal stood and Borris led 2-8 to 0-4 at half time.
There was no doubting Borris's third goal, however, which came within 30 seconds of the restart, Joe Campion seeing his effort stopped by Hanlon only for Stephen Campion to be on hand to rifle home. Ballacolla responded instantly with a goal of their own from Willie Dunphy but that was to be the falsest of dawns.
Aaron Dunphy got this third goal in the 40th minute and the last 20 minutes was routine stuff as the gulf widened with each passing play almost.
The fifth goal came late on when Willie Whelan pounced but by that stage the result was long since decided.
Borris-Kilcotton now go forward to a semi-final in five weeks. Ballacolla, for their part, will have a quarter-final in two weeks time. How they respond to this will be fascinating. This is the second time in a little over a month that they've been beaten by 20-plus points in O'Moore Park, Camross inflicting the first defeat in the league final. For now their feelings will be a mixture of disgust, dismay and disappointment.
Borris-Kilcotton stride on to the last four though and on the evidence of this they'll take quite a bit of beating.
SCORERS – Borris-Kilcotton: Aaron Dunphy 3-4, PJ Scully 0-6 (frees), Stephen Campion 1-0, Willie Whelan 1-0, Joe Campion 0-2, Stephen Dunphy 0-2, Conor Kilbane 0-1, Eoin Fitzpatrick 0-1, Stephen Finan 0-1, Danny Fitzpatrick 0-1. Clough-Ballacolla: Willie Hyland 0-7 (three frees), Willie Dunphy 1-0, Canice Coonan 0-1
BORRIS-KILCOTTON: Eoin Fleming; Noel Delaney, Brian Stapleton, Bill Meade; Conor Kilbane, Matthew Whelan, Stephen Finan; Jim Fitzpatrick, Stephen Dunphy; Joe Campion, PJ Scully, Danny Fitzpatrick; Stephen Campion, Neil Foyle, Aaron Dunphy. Subs: Willie Whelan for Scully (52 mins), Daire Quinlan for S Dunphy (57 mins), Eoin Fitzpatrick for D Fitzpatrick (57 mins)
CLOUGH-BALLACOLLA: Danny Hanlon; Eoin Doyle, Darren Maher, Tom Delaney; Brendan McEvoy, Ronan Broderick, Lee Cleere; Aidan Corby, Brian Corby; Robbie Phelan, Canice Coonan, Willie Hyland; Stephen Bergin, Shane Hanlon, Willie Dunphy. Subs: Sub: Damien Bergin for Delaney (35 mins)
REFEREE: John O'Brien (Portlaoise)
SEE ALSO – Purcell and King shine as Rathdowney-Errill get the better of Portlaoise