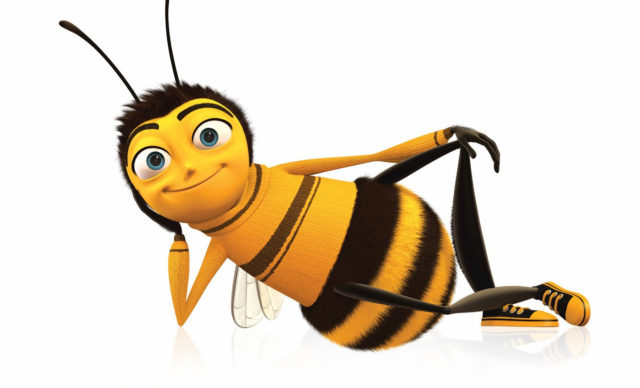 There are activities in every corner of the county and to appeal to a wide range of interests for Laois Heritage Week which gets underway later this month.
Get ready for an action-packed week of workshops, displays, films, walk, talks and re-enactments. With a massive focus on family-friendly events once again, it's bound to be a big hit once more.
All of the events shown here are free of charge unless stated otherwise.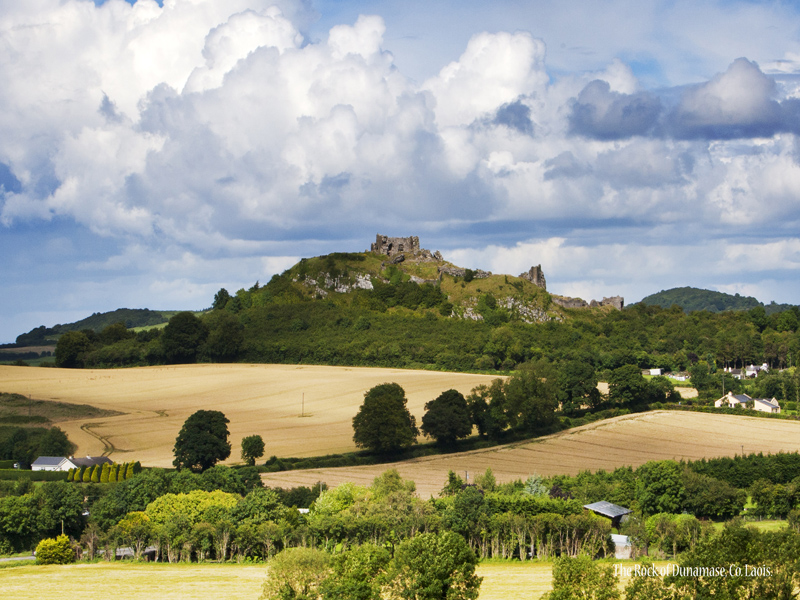 SATURDAY, AUGUST 19
Laois Morning, Noon and Night
Where: Rock of Dunamase at 7:00am, Mountrath Mart at 12:00pm and Cullahill Community Centre at 6:30pm
Description: You will get to see the dawn breaking on a guided tour of The Rock of Dunamase, High Noon while meandering through Glen of Monicknew and the evening as it falls on Cullahill Mountain. Meet at The Rock, Mountrath Mart and Cullahill.
Pollinator Party in the Park
When: From 12pm to 3pm
Where: Páirc an Phobail, Portlaoise
Description: Join us in the park for a Pollinator Party. We will be celebrating all that is great about bees with a family fun day exploringthe wildlife of Portlaoise's Green Flag Park.
We are partnering with the Dunamaise Arts Centre for this event, and anyone who attends the Pollinator Party will receive a free ticket for the Dunamaise's showing of "Bee Movie" at 3pm on the same day.
If the weather is wet, we may move some of the activities indoors, so please check Facebook or contact us for updates, closer to the time.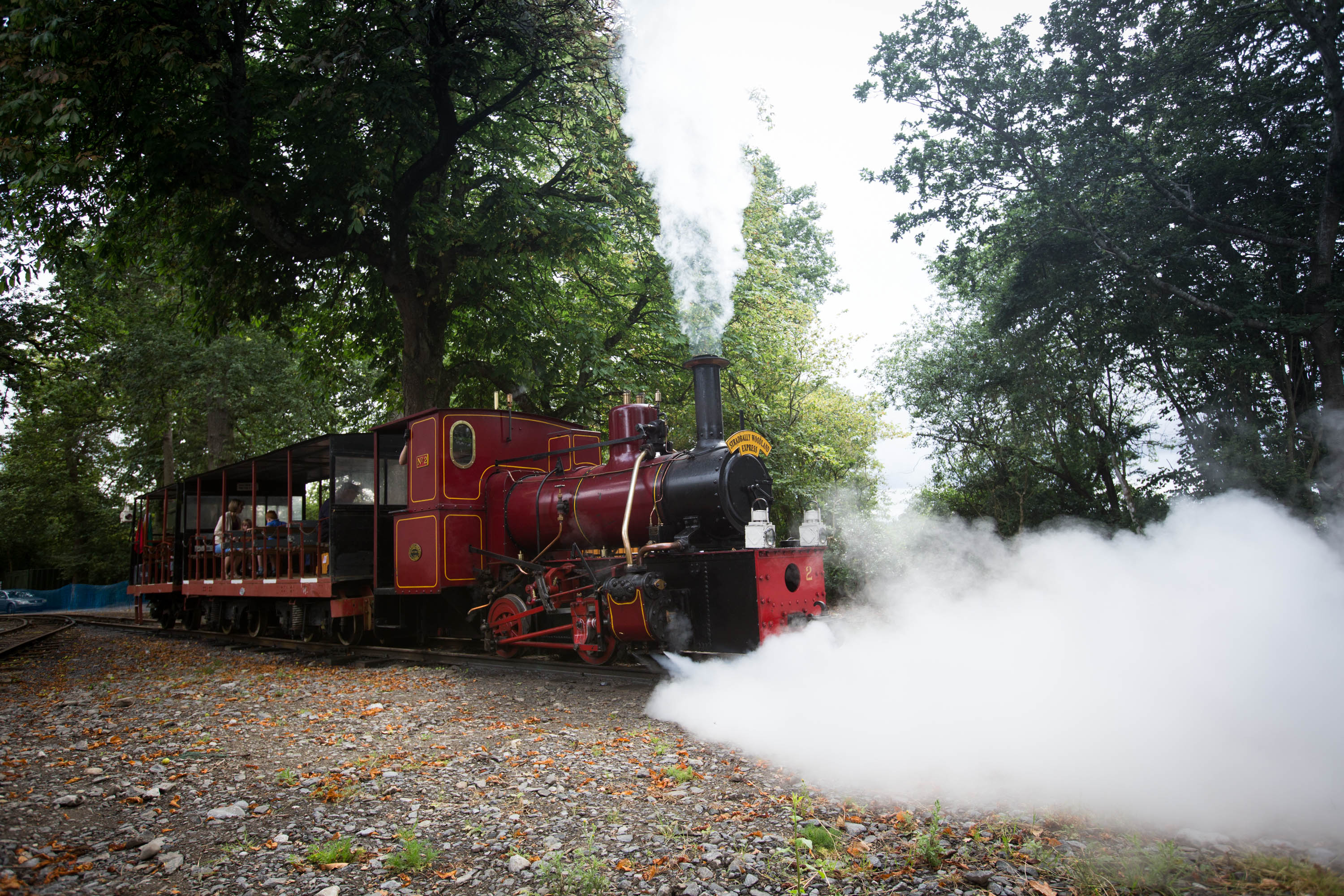 Trains Under the Trees
When:  Saturday, August 19 and Sunday, August 20 from 12pm to 4pm
Where: Stradbally Hall, Main Street, Stradbally
Description: Vintage Trains will run along the 1km railway through the woods of Stradbally Hall. Enjoy the trip through the woods and the flora and fauna of an Irish country estate from the train carriage.
There will also be a local industrial railway collection on display with items from 1887-1980 on display.
Cost: Adult €7 Child €3 Concession €5 Family €15
Dig, Discover and Design Workshop – Family 
When: 2pm to 4.30pm
Where: Mountrath Amenity Park and Playground Area
Description: Participants will engage in a range of activities with an emphasis on discovery, fun and learning through crafts, games and archaeology experiments. Suitable for all children aged between 7 and 12.
Staff from Heritage House Abbeyleix will provide fun, interactive sessions and will explore themes including the Vicious Vikings, Savage Stone Age, Crazy Celts and Nasty Normans!
Buzz Words & Music sneak preview
When: 2.30pm to 3pm
Where: Dunamaise Arts Centre
A very special "sneak preview" of the newly commissioned piece of music by composer Ian Wilson. It was created in Laois to raise awareness of pollinators, as part of the Creative Ireland programme.
This new work of music will feature the voices of Laois people and the sounds of natural sites and species in the county.
It will be performed live by Cathal Roche, and inspired by the beauty of our natural world and the importance of our bees, bumblebees and other pollinators. The full work will be complete in November, and an extract is being performed specially for Heritage Week.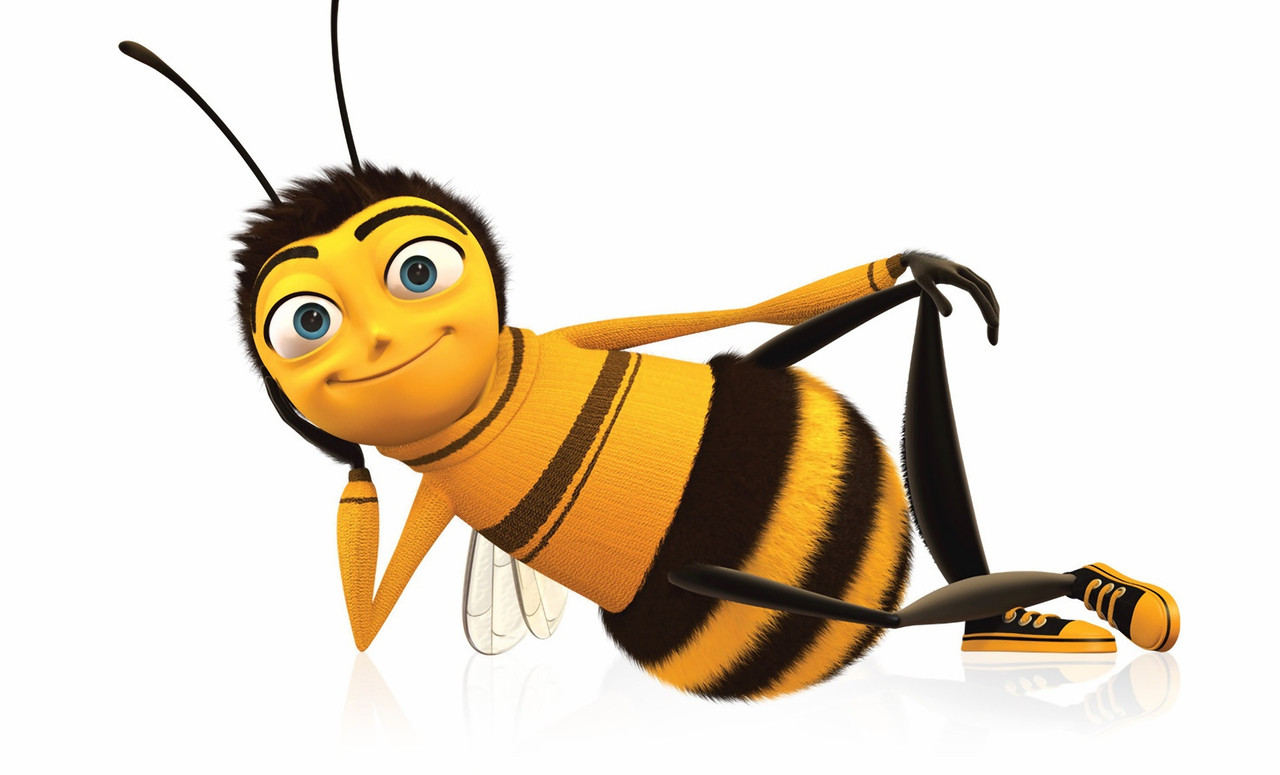 The Bee Movie – Family
When: Saturday 19 August from 3pm to 4.30pm
Where: Dunamaise Arts Centre
The Dunamaise Arts Centre will hold a screening of the animated film 'Bee Movie', a fun family comedy that will change everything you think you know about bees.
Barry the Bee is shocked to discover that humans have been stealing bees' honey for centuries! He sets off on an adventure to put this right. This event is part of the Pollinator Party in Portlaoise.
Cost: Adult €3; Child €3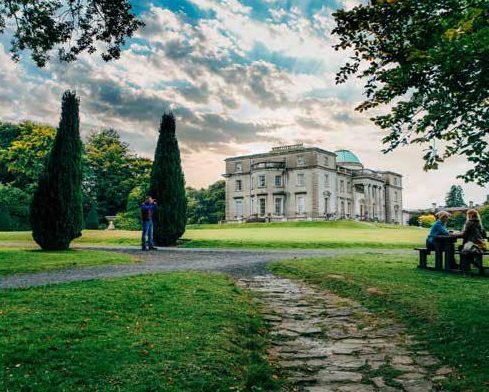 SUNDAY, AUGUST 20
Free Tour of Emo House
When: Sunday, August 20, from 10am to 5pm
Where: Emo Court
Description: Visit the historic grounds for a free tour of Emo Court House with all of the guides in historical costume.
Nature Walk in Emo Court – Family
When: Sunday 20 August from 12pm to 1.30pm
Where: Emo Court
Explore the grounds of Emo Court for wildlife. Take part in a minibeast hunt and identify some common plants and animals. Fun and interesting for all the family. Children must be accompanied by an adult. Wear suitable clothing for the Irish weather!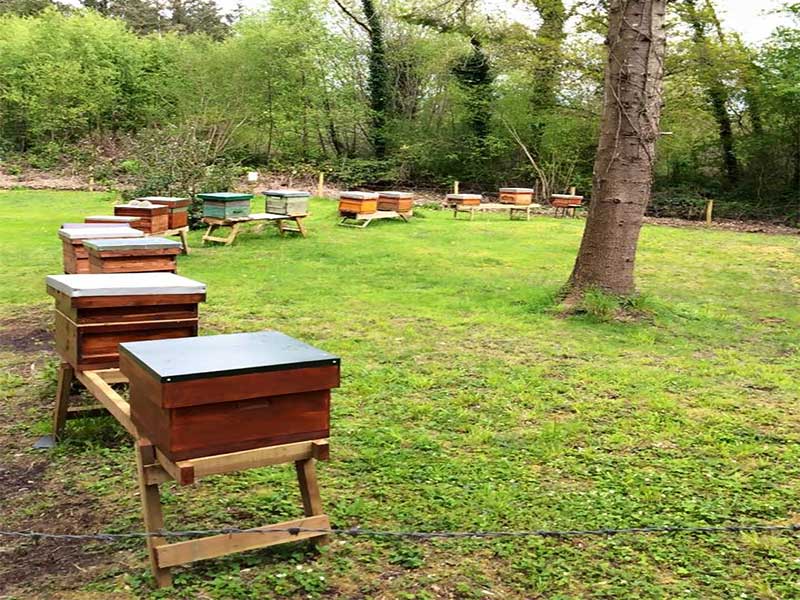 Beekeeping Display
When:  Sunday, August 20, from 12pm to 4pm
Where: Emo Court
Description: Find out all about honey bees and beekeeping from the Dunamaise Beekeepers, in the beautiful setting of the landscape gardens of Emo Court. Honey bees and other pollinators are a crucial part of Ireland's biodiversity and there is much that we can all do to ensure they thrive in our areas – come and hear how you can help!
Tour of Historic Portlaoise
When: Sunday, August 20, from 3pm to 4.30pm
Where: County Hall, Portlaoise
Description: Get ready for this lively and entertaining trip through the centuries as we explore the history of Portlaoise, from the foundation of Fort Protector in the 16th century, up unitl today.
The tour will be led by Michael Parsons, Chair of Laois Heritage Society and Acting Chair of the Heritage Council.
It will include information on the Heritage Council funded Conservation Plan for Fort Protector and recent archaeological excavation on the site, as well as information on the conservation of Old St Peter's Graveyard.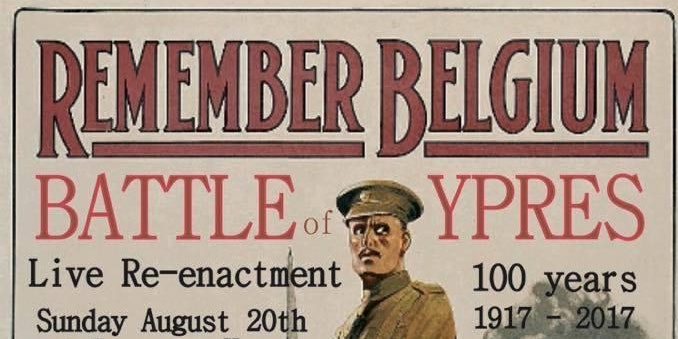 Battle of Ypres Re-enactment 
When: Sunday, August 20, at 5pm
Where: Bob's Bar, Durrow
Description: Come to a live re-enactment of part of the Battle of Ypres, during which Sergeant Jack Moyney of Rathdowney won a Victoria Cross for Bravery. Wear military or period costume. Spaces are strictly limited and tickets are available from Bob's Bar, Durrow.
Cost: VIP €10; Viewing area €8; Bridge €5. Accompanied children go free.
Wildlife at the Workhouse
When: Sunday, August 20, at 8pm
Where: Donaghmore Workhouse
Description: Join researcher Sean Kingston for a talk on his research on the birdlife of Donaghmore, and Anna Collins of the Kildare Bat Group for a bat walk around the area (weather dependent).
Sean Kingston has been carrying out a study of the Jackdaws in Donaghmore, and in the course of his work, he has become familiar with all the other wildlife of the area, including swifts, swallows and barn owls. An introduction to the bat life of the area from Anna Collins will round off the evening.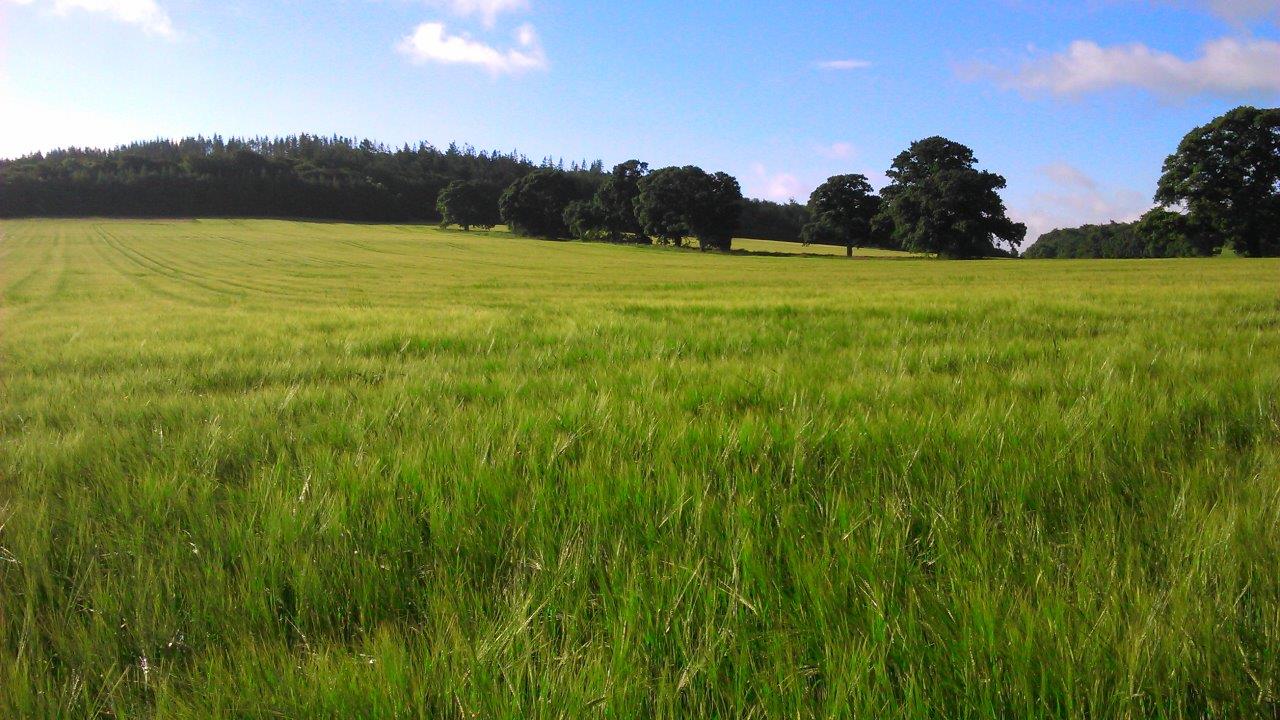 MONDAY, AUGUST 21
Farm and Woodland Walk
When: Monday, August 21 – 9.30am to 11.30am
Where: Ballykilcavan Farm, Stradbally
Description: This farm and woodland walk will explore the 378-year history of Ballykilcavan, malting barley fields, mature native woodlands and the old courtyard that will be the home of a new craft brewery.
A 5km walk around Ballykilcavan farm which will include a tour of the old stone farmyard and the surrounding fields and forestry. The woods are mainly mature native oak, ash and hazel. They also contain a 19th-century lime kiln and Victorian folly. The courtyard dates to about 1780 and there are plans to convert it into an on-farm craft brewery, visitor centre and artisan food hub.
There is some rough terrain so bring walking boots and appropriate clothing.
Slideshow on Wildlife of Laois
When: Monday, August 21, from 8pm to 9.30pm
Where: Kavanaghs Bar, Main Street, Portlaoise
Description: Laois photographer Dominic Reddin will showcase the landscape and nature of Laois through his award-winning photography.
Dominic is a Fellow of the Irish Photographic Society, having earned his Fellowship in 2016 with a study of the life cycle of the elusive Kingfisher.
Having specialised in landscape and wildlife photography, he has a wealth of knowledge and a great library of photographs of the nature and habitats of Ireland.
TUESDAY, AUGUST 22
The Dipper in its Natural Habitat
When: Tuesday, August 22, from 7.30pm to 10.00pm
Where: Monicknew, Slieve Bloom Mountains (meet at the Car Park)
Description: Alex Copeland (BirdWatch Ireland) will lead a talk and walk on Dippers living in the Slieve Blooms, to observe the birds in their normal habitat along the river and then follow them to their roost.
The Life of Bartholomew Mosse
When: Tuesday, August 22, from 8pm to midnight
Where: Midlands Park Hotel, Portlaoise
A talk on the life and times of this famous son of Portlaoise, founder of the Rotunda Hospital, by Head Librarian of the Rotunda, Anne M. O'Byrne.
Reptile Zoo
This is a terrific opportunity to see at first hand the Irish National Reptile Zoo's wonderful selection of reptiles and to learn about their lives, their habitats and the conservation of these fantastic creatures. Booking required.
Portarlington Library from 10-11am. Contact emcevoy@laoiscoco.ie or 057-864 3751.
Portlaoise Library from 12.30-1.30pm. Contact laoislibrary@laoiscoco.ie or 057-862 2333.
Mountmellick Library from 3-4pm. Contact tkenny@laoiscoco.ie or 057-864 4572.
WEDNESDAY, AUGUST 23
Evening tour of the Rock of Dunamase
When: Wednesday, August 23 from 6.30pm to 7.30pm
Where: Rock of Dunamase
Description: Are you working or missing Heritage Week Events? Experiencing Laois have an "Afterwork guided tour" of The Rock of Dunamase. 1000 years of stories of war, love and royalty on this famous stronghold.
Hazel Egan: High Tide – Family
When: Reception on Wednesday, August 23, at 6.30pm. Exhibition runs until Sunday 27 August.
Where: Dunamaise Arts Centre
Description: 'High Tide' is an exhibition in response to climate change and global instability. Due to pollution and the excessive burning of fossil fuels, the natural balance of everyday life is disrupted as ice caps melt and sea levels rise.
The damaging effects on the environment are becoming more and more extreme. Egan's practice draws on the threat of drastic change and the anxiety of an uncertain future.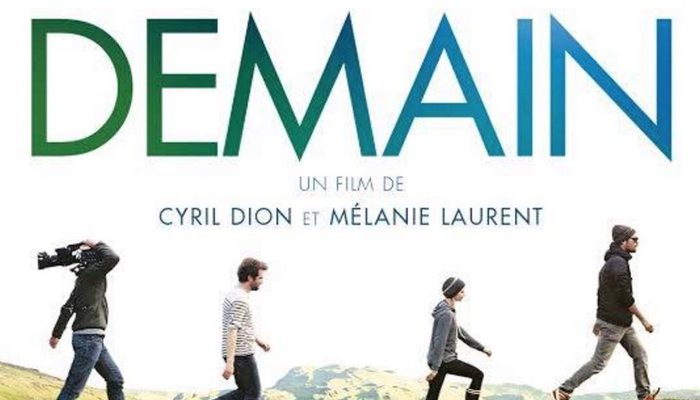 Film: Tomorrow (Demain) – Family
When: Reception on 23 August, 8.00pm.
Where: Dunamaise Arts Centre
Description: Climate is changing. Instead of showing all the worst that can happen, this documentary focuses on the people suggesting solutions and their actions.
Followed by panel discussion with local environmentalists and artists, looking at how issues of biodiversity can be presented through art to provoke change.
Cost: €7 adult/€5 concession
Maryborough's War Cannon
When: Wednesday, August 23, 7pm to 8pm
Where: Portlaoise Library
Dr. Paul Huddie will deliver a very interesting presentation on a little-known aspect of Portlaoise (Maryborough) town's history: its Crimean War Cannon.
Description: Dr Huddie will trace the cannon's history from a Finnish foundry through to the Crimean War itself and the installation afterwards in the town, along with giving the cannon's story up to the present day. Booking required. Phone 057 862 2333.
Céilí at the Crossroads
When: Wednesday, August 23, from 7pm to 10pm
Where: Heritage House Abbeyleix
Description: Music, song and dance on a traditional dancing board. Class at 7pm with Half Door Club followed by a céilí with local musicians from Spink Comhaltas and instruction from John and Michael from Half Door Club, and a music seisiún till 10pm. Refreshments will be available.
Viking Living History – Family
Description: The Fingal Living History Society will show life in the Viking period through topics such as commerce and trade, weapons and warfare and they will also give us a general flavour of what life was like in a Viking household. Booking required.
10-11am – Portarlington Library. Contact emcevoy@laoiscoco.ie or 057- 864 3751.
12.30pm-1.30pm – Portlaoise Library. Contact laoislibrary@laoiscoco.ie or 057-862 2333.
3pm-4pm – Mountmellick Library from 3pm – 4pm. Contact bconnell@laoiscoco.ie or 057-864 4572.
Irish Wildlife Workshops 
Description: Juanita Browne is a Zoologist, science communicator and writer. She will introduce the children to our wonderful Irish wildlife through an interactive presentation, wild props, animal images and sounds. Juanita's recent book 'My First Book of Irish Animals' was shortlisted for the Literacy Association of Ireland's Children's Book Award 2015. Booking required
10am-11am – Abbeyleix Library. Contact wlawler@laoiscoco.ie and 057-873 0020.
12.30pm-1.30pm – Durrow Library. Contact lmoriarty@laoiscoco.ie and 057-873 6090.
3pm-4pm – Mountrath Library.Contact tkenny@laoiscoco.ie or 057-875 6378.
THURSDAY, AUGUST 24
Guided Woodland Stroll
When: Thursday, August 24, at 10.00am to 12:00pm
Where: Castlewood Organic Farm
Description: Enjoy an informative stroll through the fields and woods of a picturesque organic farm with farmer Dominic Leonard and local ecologist Dr. Fiona MacGowan. Please note this event is weather dependent. Refreshments available afterwards in the tea rooms at the farm shop.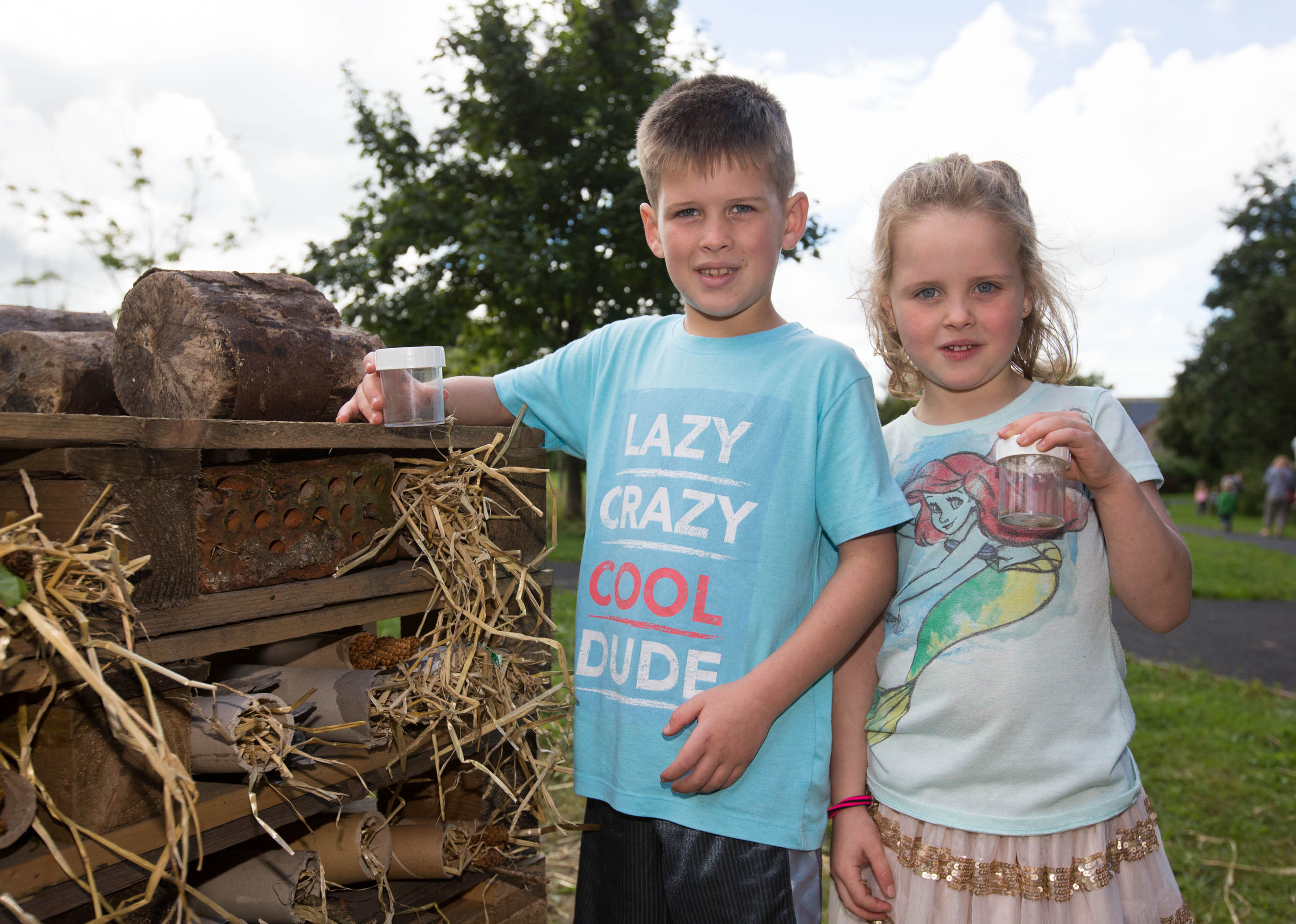 Kids Archaeological Dig 
When: Thursday, August 24, from 11am to 12.30pm
Where: Heritage House Abbeyleix
Description: The award-winning annual kids archaeological dig returns. Experience the thrill of making a discovery on an archaeological excavation and learn about the lives of people from ages past. Booking required. Email: info@abbeyleixheritage.com or phone 057 8731653.
Cost: Child €5
Portlaoise Swift Project
When: Thursday, August 24, from 6.00pm to 7.00pm
Where: Portlaoise Library
Description: This is the launch of Portlaoise Swift box project funded by the Heritage Council. Ricky Whelan will give a talk on this amazing Irish bird and the efforts to conserve it in Portlaoise. Booking required. Email brian.iwtlaoisoffaly@gmail.com or phone 085 7832545.
Mountrath Town through Maps
When: Thursday, August 24, from 7pm to 8pm
Where: Mountrath Library
Description: Dr Arnold Horner will deliver a fascinating presentation on the story and development of the town of Mountrath through historical maps. Dr. Horner will outline the factors which have shaped the town's streetscape and geographical profile over the past two hundred years.
This is part of an ongoing project to research historic maps of Laois, with a view to publication of a book, funded by the Heritage Council.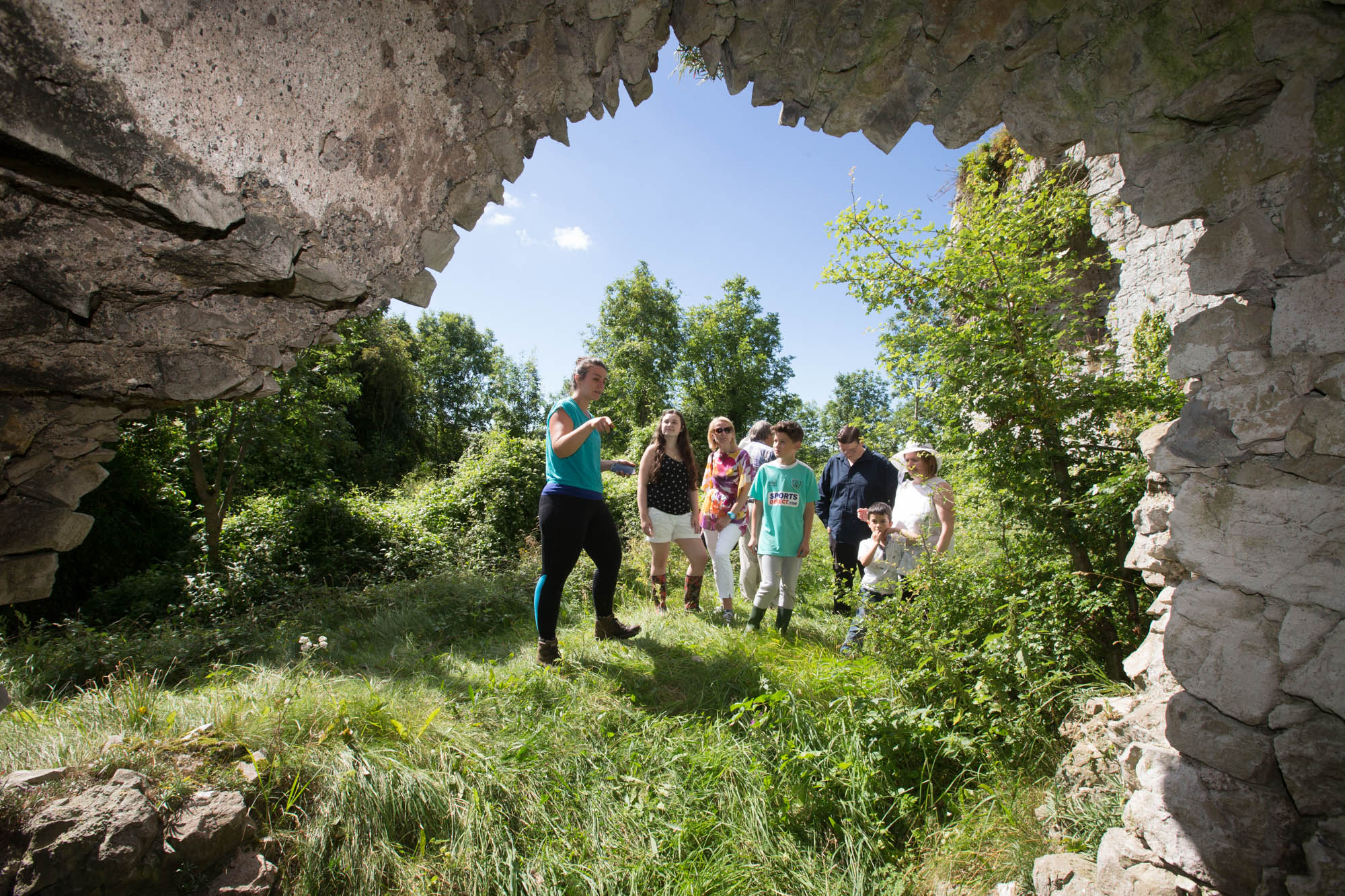 Lea Castle Conservation Plan Updates 
When: Thursday, August 24, from 8-9pm
Where: Portarlington Library
Description: Local History Talk and Updates on the Lea Castle Conservation Plan.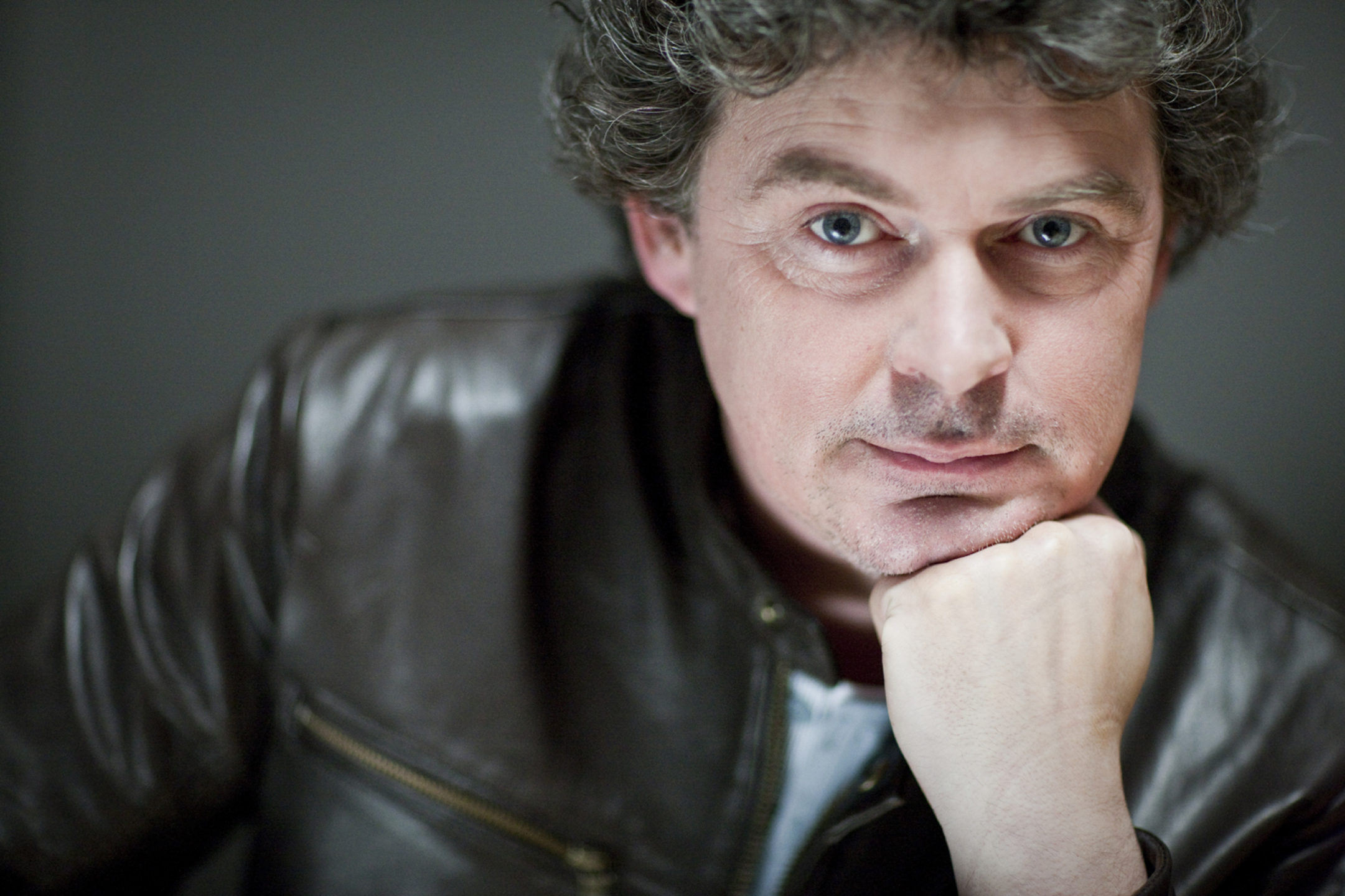 John Spillane and Jimmy Crowley
When: Thursday, August 24, from 8pm to 10.30pm
Where: Donaghmore Workhouse
Description: Presented in association with Legends Vintage Cycling Club. These two living legends of Irish folk music team up for a rare performance together in unique surroundings.
Jimmy Crowley has collaborated with some of Ireland's best loved musicians including Christy Moore, Donal Lunny and Declan Sinnott,and has produced critically acclaimed live & studio albums, showing his diverse range of musical skills, from stylish songwriter to swing-jazz crooner.
Musician, songwriter, storyteller, poet and dreamer- John Spillane thrives in transporting the listener and captivating his audiences with his magical music.
Booking is required. Email boxoffice@dunamaise.ie or phone 057 866 3355.
Cost: €20
The Voyage of James Caird
Description: David Butler, illustrator of the graphic novel Shackleton. The Voyage of the James Caird, will present an illustration workshop for 8-12 year olds and detail Shackleton's perilous voyage. Booking required.
10-11am – Stradbally Library. Contact: jshead@laoiscoco.ie or 057-864 1673.
12pm-1pm – Ballylinan Library. Contact nboyce@laoiscoco.ie or 059-862 5007.
Laois Geology & Minecraft Rocks
Description: Michele Castiaux from the Irish Geological Association will present a fun and informative workshop for children on Irish geology and the rocks that are found in the popular Minecraft game. Booking required.
11am-12pm – Abbeyleix Library. Contact – wlawler@laoiscoco.ie and 057-873 0020.
3pm-4pm – Rathdowney Library. Contact – cafitzpatrick@laoiscoco.ie or 0505 46852.
FRIDAY, AUGUST 25 
Tour of Mountmellick for Heritage Week 
Date and Time: August 25 – 7pm.
Venue: O'Connell Sqaure, Mountmellick.
Description: Meeting in square in Mountmellick at 7pm for a walk and guided tours of  Presbyterian Church by Rasmus Erasmus.
Tours of the Quaker Meeting House by Roy Meredith, St. Paul's Church of Ireland by Anne Sands, Methodist Church by Robert Thompson and St. Joseph's Catholic Church by Ann O'Brien & Dick Fitzpatrick.
Tea afterwards. No charge and all are welcome.
SATURDAY, AUGUST 26
Pine Martin of Abbeyleix Bog
Date and Time: August 26 – 10am to 12pm
Venue: Abbeyleix Heritage House
Description: The pine marten is one of the rarest mammals in Ireland, but Abbeyleix Bog is home to a number of these shy animals. This talk will explore the work undertaken to study the pine marten of Abbeyleix, followed by a short ramble in Abbeyleix Bog to see a demonstration of some of the methods used to study the pine marten at the site. Booking required.
Contact: domeara@wit.ie 

Bulfin Heritage Cycle Rally
Date and Time: August 26 and 27 – 10am to 4pm
Venue: Durrow
Description: The "Bulfin Heritage Cycle Rally" 2017 is a 2-day event showcasing the hidden heritage of Ireland's Ancient East and in particular, of South Laois and North Kilkenny. Inspired by William Bulfin's unique cycle around Ireland in 1902. Throughout the vintage cycle journey, participants will engage in guided tours, storytelling, music, drama, flora and fauna and local folklore while visiting historical and heritage sites of interest in the area. Booking required.
Cost: Adult €100
Contact: durrow.doings@gmail.com; 086-869 4691
Walking Portlaoise Trail
Date and Time: August 26 – 12 to 2pm
Venue: Fitzmaurice Palace and Dunamaise Arts Centre
Description: A group of 8 under-12s will host a "Walk Around The Fort", leading a walk around landmarks of Fort Protector & the Heritage Quarter. Along the way they will tell stories they have learned about the area, through recent workshops led by Portlaoise poet Pat Boran. Starting at the Presentation Convent and Fitzmaurice Plaza, they will continue to Fort Protector, Old St Peter's Church, where they will discuss the mystery of 'the tunnels'.
Contact: ccasey@laoiscoco.ie; 057-866 4129; www.laois.ie/heritage
Bat Walks and Star gazing at Abbeyleix Bog
Date and Time: August 26 – 9 to 11.30pm
Venue: Meet at Abbeyleix Manor Hotel Car Park
Description: Join Anna Collins of Kildare Bat Group to see and hear the bats that call Abbeyleix Bog home. We will take a short walk to try track down these wonderful nocturnal mammals. At the end of the walk we will be joined by the Midlands Astronomy Club, to hear about the stars in the night sky above Abbeyleix, and look through powerful telescopes. The walk is along a compact gravel path and boardwalk. Children are very welcome. The event is weather dependent
Contact: iwtlaoisoffaly@gmail.com; 085-783 2545
SUNDAY, AUGUST 27
Family Fun on the bog 
Date and Time: August 27 – 11am to 1pm
Venue: Abbeyleix Bog. From the carpark of the Abbeyleix Manor Hotel go through Abbeyleix Bog entrance and meet at the bug hotel.
Description: Join Una from Wildways Adventures for a family discovery trail. Follow the trail sheet to investigate the bog, discover plants and animals, and gather information to complete questions and puzzles. This is a self-guided trail where families work together to complete the various tasks on their trail sheet while investigating wildlife on the bog. The full trail follows a 3.6km loop which includes the boardwalk but a shorter version of the trail can be followed along the gravel path and back. This version is suitable for wheelchairs and buggies. You can start the trail any time after 11am, but if you want to check your answers on your return, allow enough time to be back before 1pm.
Contact: una@wildwaysadventures.ie; 087 4125649; www.wildwaysadventures.ie
Sin a Bhfuil at Emo Court
Date and Time: August 27 – 2 to 3pm
Venue:  Emo Court
Description: Young traditional musicians performing a selection of Irish music acoustically enhanced under the dome of Emo Court. Free tours of house included.
Contact: emocourt@opw.ie; www.heritageireland.ie
MUSEUMS, OPEN DAYS AND EXHIBITIONS
Stradbally Hall
Date and time: Every day from 9am to 1pm
Details: Stradbally Hall is a large house in the heart of Stradbally, County Laois. It is owned by the Cosby family. Why not join us for a tour of the iconic Stradbally house during Heritage Week.
Cost: Adult €10
Contact: Thomascosby1974@gmail.com, 086-851 9272 or www.Stradballyhall.ie
Irish Fly Fishing and Game Shooting Museum
Date and time: Every day from 9am to 6pm
Description: The Fly Fishing Museum is open with free guided tours all during Heritage Week – please phone in advance of your visit. The Irish Fly Fishing & Game Shooting Museum explores 300 years of hunting and fishing in Ireland. It is a treat for anyone interested in country life. Exhibits tell the stories of hunting and fishing and the museum also displays the exquisite guns, rods and tackle used by the well-to-do, who hunted and fished for sport. One of the highlights of the museum is its collection of flies, some of which date to the early 1800s. Booking required.
Contact: flyfishing@gmail.com or 086-315 3088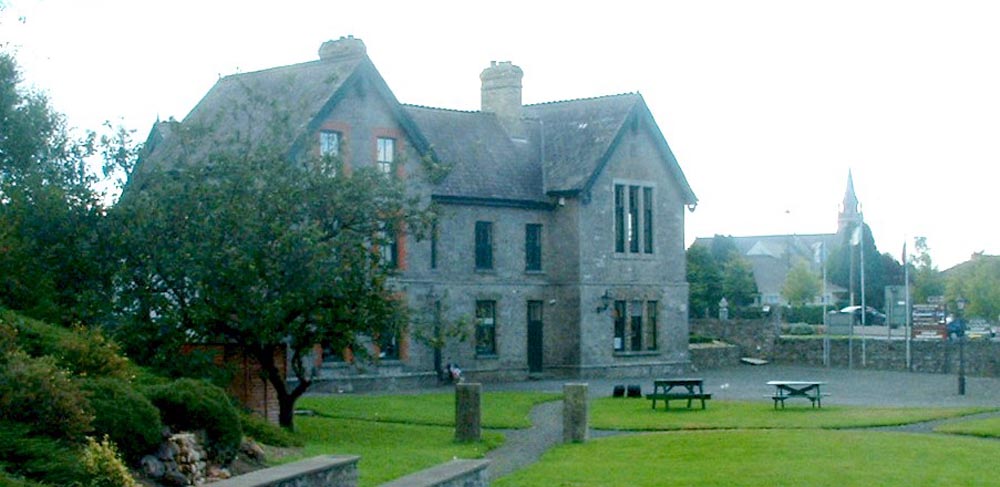 Abbeyleix Heritage House
Date and Time: Daily except Sunday, 9am to 5pm
Description: Free entry to Heritage House all week. Hear about the planned estate town of Abbeyleix, the link between Abbeyleix Carpet Factory and the Titanic and see our museum and model railway layout.
Contact: info@abbeyleixheritage.com, 057-873 1653 or www.abbeyleixheritage.com
Mountmellick Embroidery Final – Mountmellick Museum
Date and Time: Every day from 10am to 4.30pm
Description: World renowned white on white Mountmellick Embroidery depicts the flora and fauna of
the countryside. The Winner of the All Ireland Final in Mountmellick Embroidery will be unveiled on the 20th of August with an exhibition open for all of Heritage week. A permanent exhibition of Mountmellick Embroidery is open all year round. Special tutorials can be prearranged by contacting the Museum.
Contact: themuse@mdaltd.ie or www.mountmellickdevelopment.com
Model Railway Layout Display
Venue: Abbeyleix Heritage House
Date and Time: Saturday August 19, 10am to 4pm
Details: Heritage House and Midlands Model Railway Club are proud to launch the new layout. See model railways in various stages of construction and learn how to create your own layout, even in a small space.
Contact: info@abbeyleixheritage.com, 057-873 1653 or www.abbeyleixheritage.com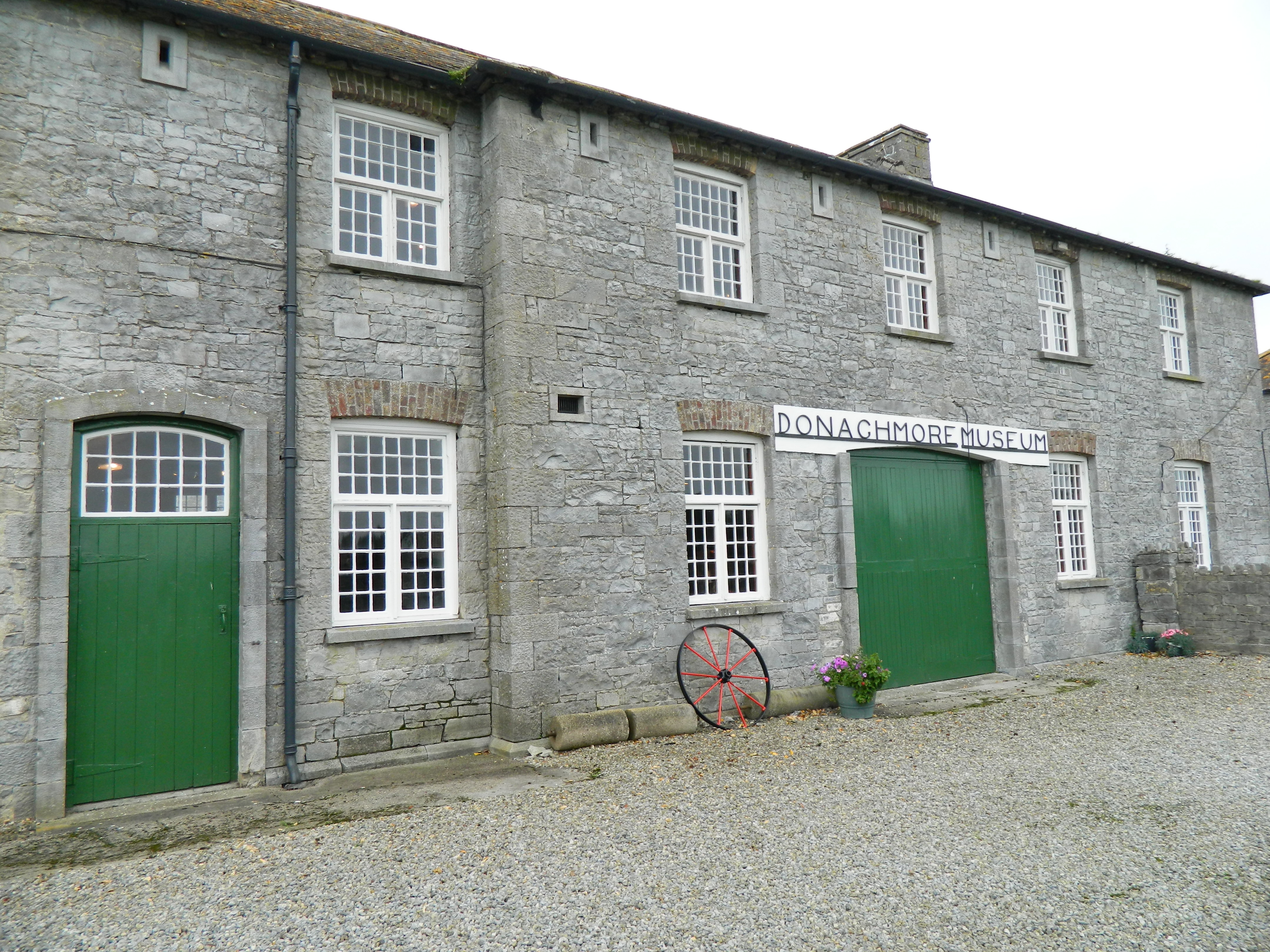 Donaghmore Workhouse Museum
Date and Time: Weekdays from 9am to 5pm, Weekends from 2pm to 5pm
Details: Donaghmore Workhouse and Agricultural Museum is open every day during Heritage Week, with reduced entry rates. Come and see how people lived in a workhouse in the late 19th Century. Also on display will be the museum's great collection of local agricultural and country life artefacts, which will be fascinating to anyone with an interest in rural agricultural and country life through the centuries.
Cost: Adult €4 Child €2 Concession €2 Family €8
Contact: trevorstanley@eircom.net or 086-829 6685
Portarlington Post Cards
Venue: Portarlington Library
Date and Time: Tuesday – Friday, 10am – 1.30pm and 2.30pm -5.30pm
Details: An Exhibition of Ronnie Mathews postcards of Portarlington. Further details can be found on leacastle.ie
Contact: info@leacastle.ie or www.leacastle.ie
Abbey Leix Estate Open Day
Date and Time: Sunday, August 27 from 1 to 5pm
Details: The gardens created in the 1700s for the De Vesci family are now privately held. Refreshments and some guided walks available on the day. The Lions Clubs of Abbeyleix and Portlaoise are grateful to the Davies family for the opportunity for the public to savour this historic garden, with all the proceeds from the day donated to charitable causes. By kind permission of Viscount De Vesci, old Abbey Leix Church will also be open to the public on the day.
Cost: Adult €5
Contact: lras@eircom.net or 086-200000
Family History Workshops
Description: Have you always wanted to trace your family tree but are not quite sure where to start? Sinead Holland (Archivist) will offer a range of practical tips and advice to get you on your way, with a focus on the online resources available to all genealogy researchers. Booking required.
Monday, August 21  – Rathdowney Library from 3 to 5pm. Contact cafitzpatrick@laoiscoco.ie or 0505-46852
Tuesday, August 22 – Stradbally Library from 3 to 5pm. Contact jshead@laoiscoco.ie or 057-864 1673
Thursday, August 24 – Portlaoise Library from 3 to 5pm. Contact laoislibrary@laoiscoco.ie or 057-862 2333