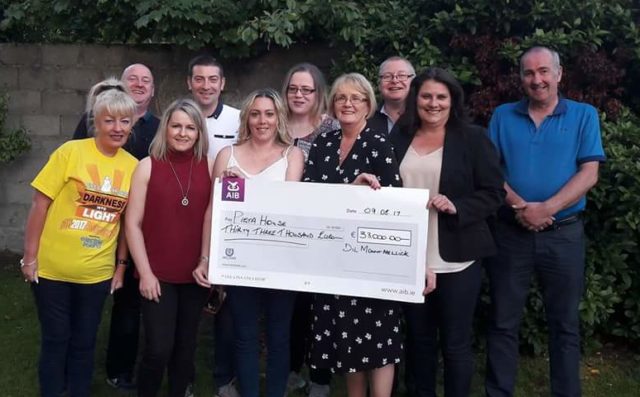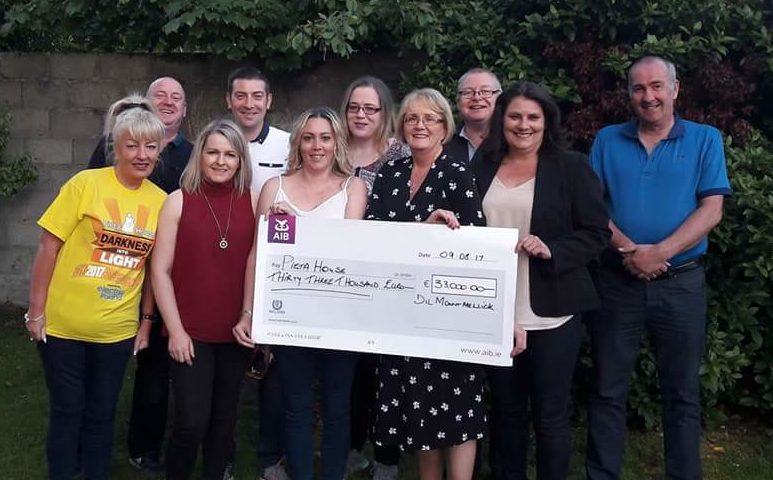 Last night Mountmellick Darkness into Light presented the phenomenal €33,000 cheque they raised this year to Pieta House.
2,000 people took part in this year's walk/run on May 6 and completed the 5km around the town starting and finishing at the Mountmellick GAA pitch in Acragar.
This is the sixth year of Darkness into Light in Mountmellick and the cheque was presented to Pieta House by local organisers Susan and John Nelson and the Mountmellick Darkness into Light committee.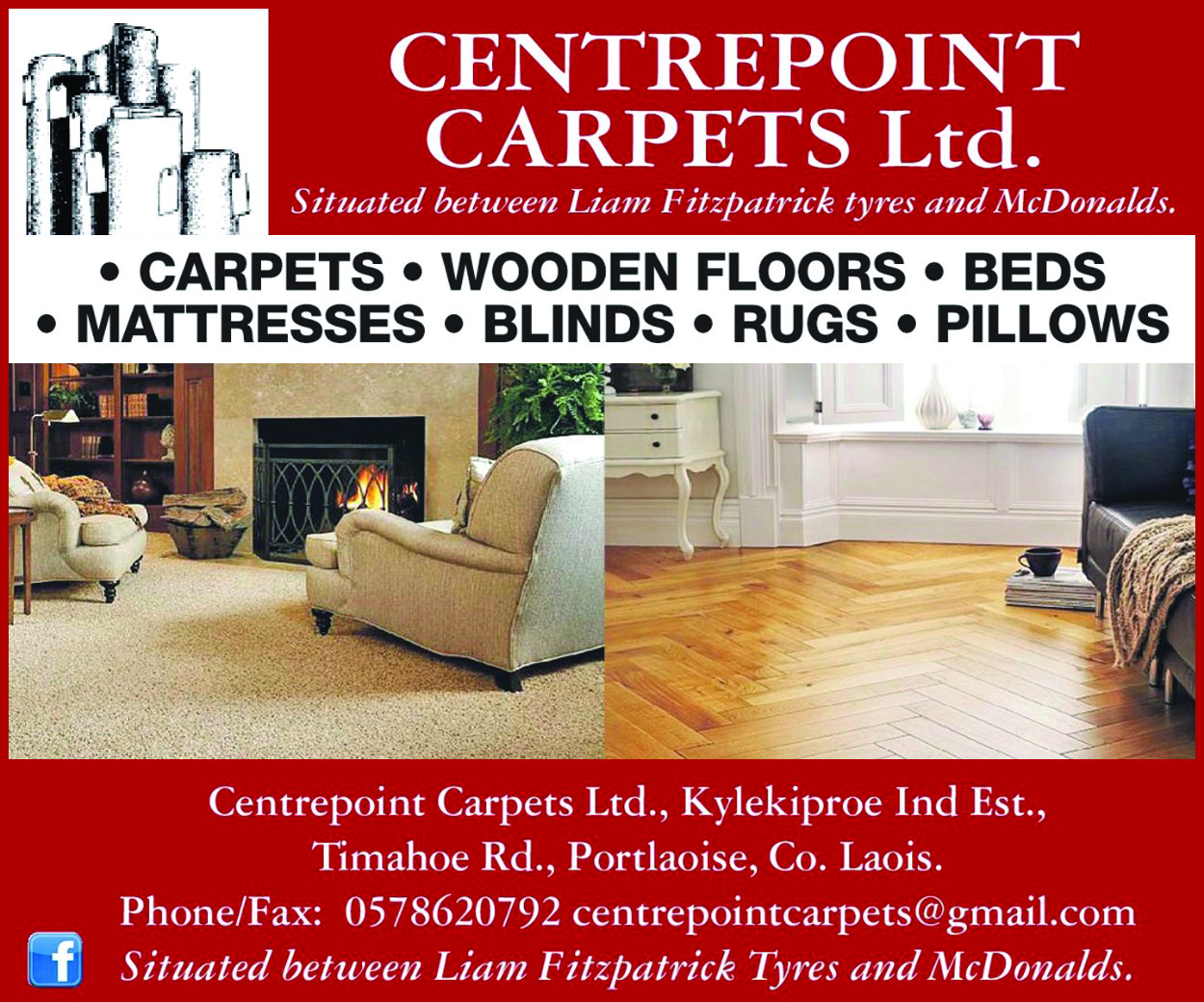 Mountmellick have raised a groundbreaking €124,900 for Pieta House in the last six years.
Pieta House
Pieta House provides free therapeutic services to people who are in suicidal distress and for those who engage in self-harm. They also hold Suicide Bereavement Counselling centres for people affected by suicide.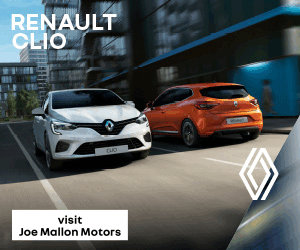 Ninety percent of the fundraising for Pieta House comes from events such as Darkness into Light.
Over 150,000 worldwide took part in Darkness into Light this year.
SEE MORE – In Pictures: A stylish affair at the Mountmellick CS Debs